What was the brief?
'Alaró House' is the house of a Young couple with two kids. The Project is built in the centre of 'Alaró', a town located in the base of the Tramuntana Mountains of Mallorca, in one of the oldest streets of the village.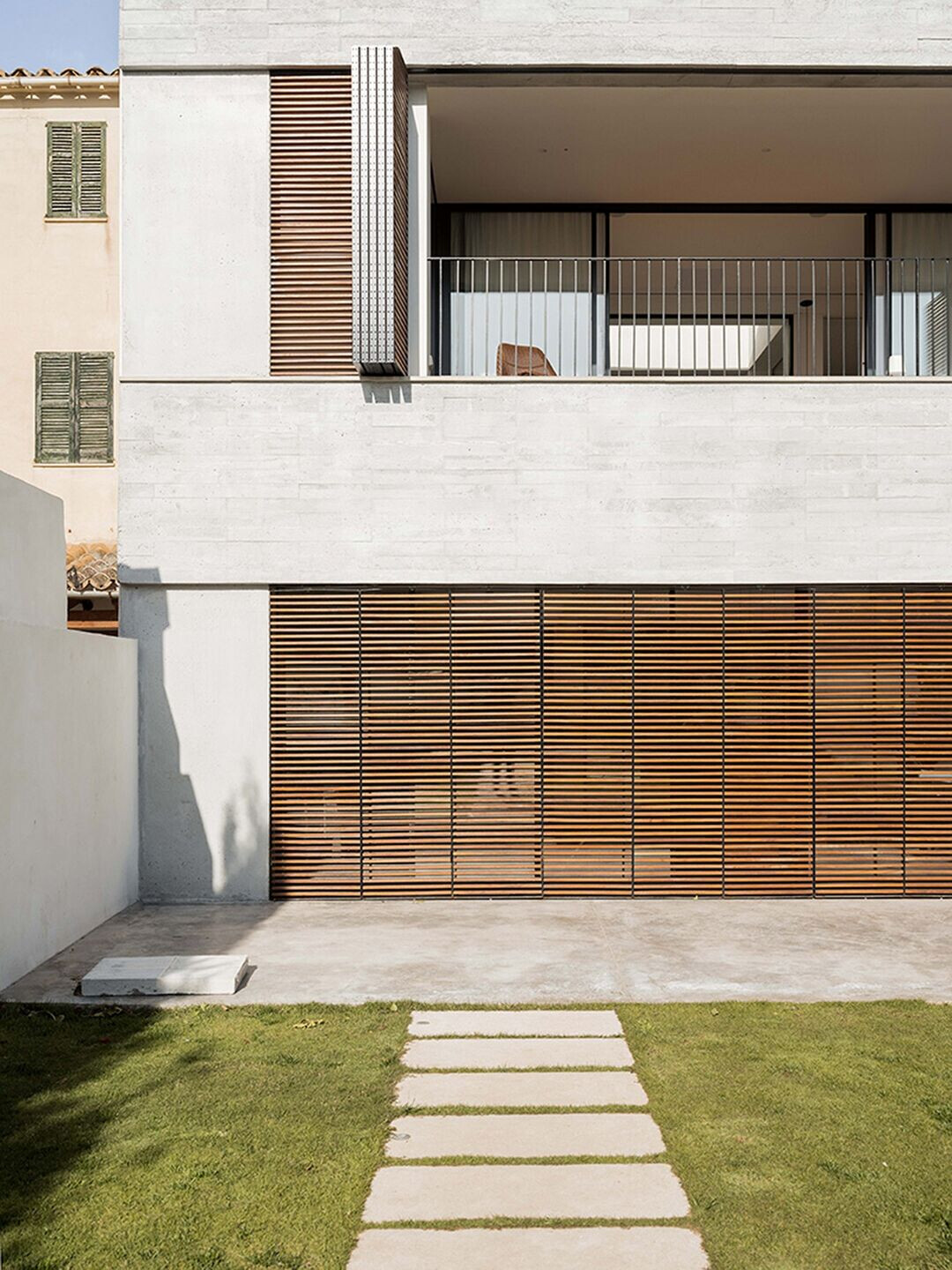 What were the key challenges?
These types of town houses usually have two bays that frame the volume, and sloping Arabic tile roofs. The project has included a third bay and a new sloping roof, which is twinned with the originals through an interior patio. While the façade facing the street responds to the traditional typology of the town (façades with small openings and a strict composition of openings), the project has sought to open towards the interior of the block to enhance its relationship with an interior garden, taking advantage of its South orientation.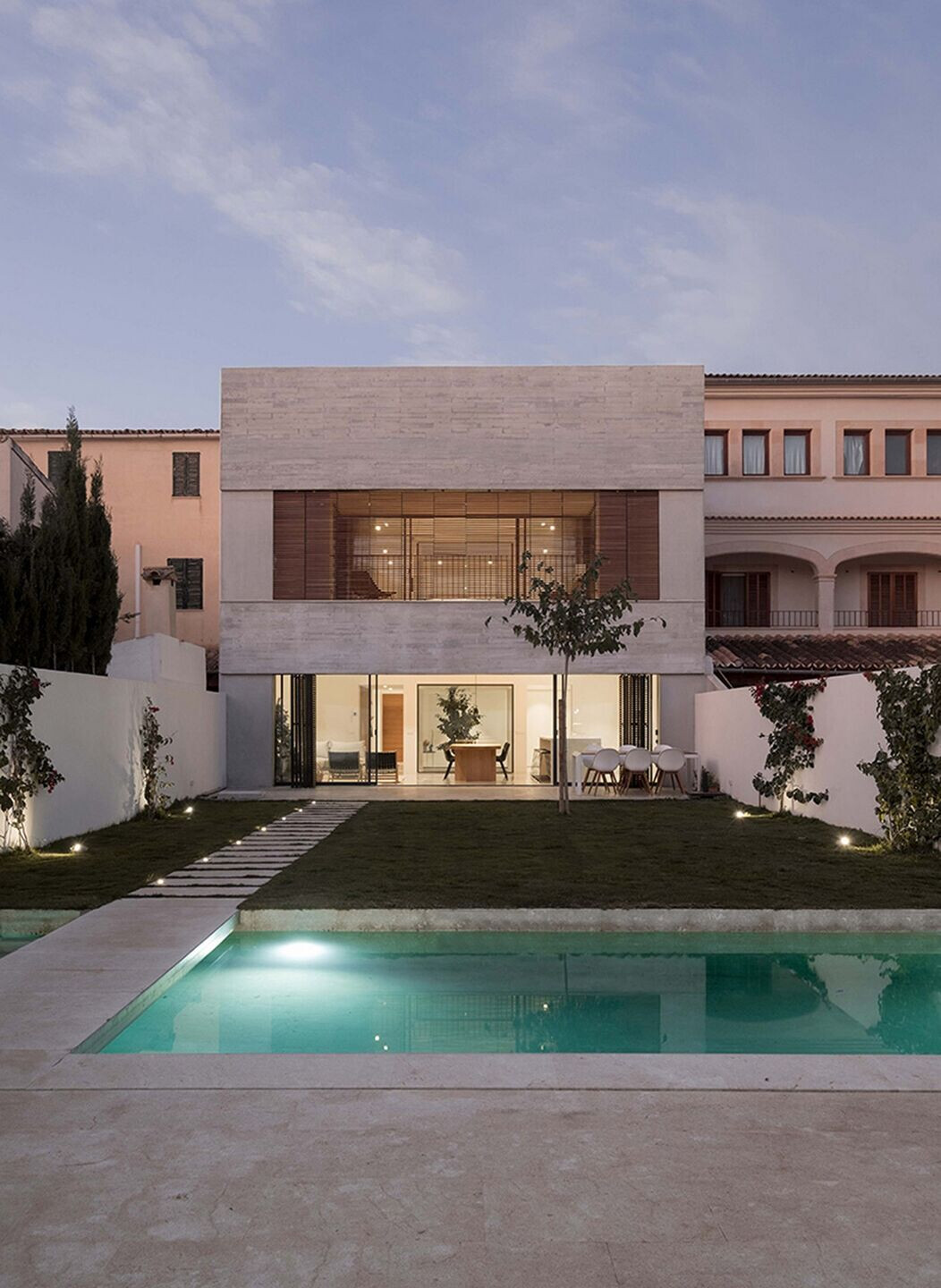 The house has two levels that are organized around a double height patio that provides light to the interior and connects all the spaces. On the ground floor, the access, a garage with electricity, a toilet and the living-dining room-kitchen that connects with the interior garden through a large window have been planned. On the first floor, 4 bedrooms and two bathrooms have been arranged. The main room, facing the interior garden, has a porch that acts as a filter for sun protection and provides the bedroom with privacy.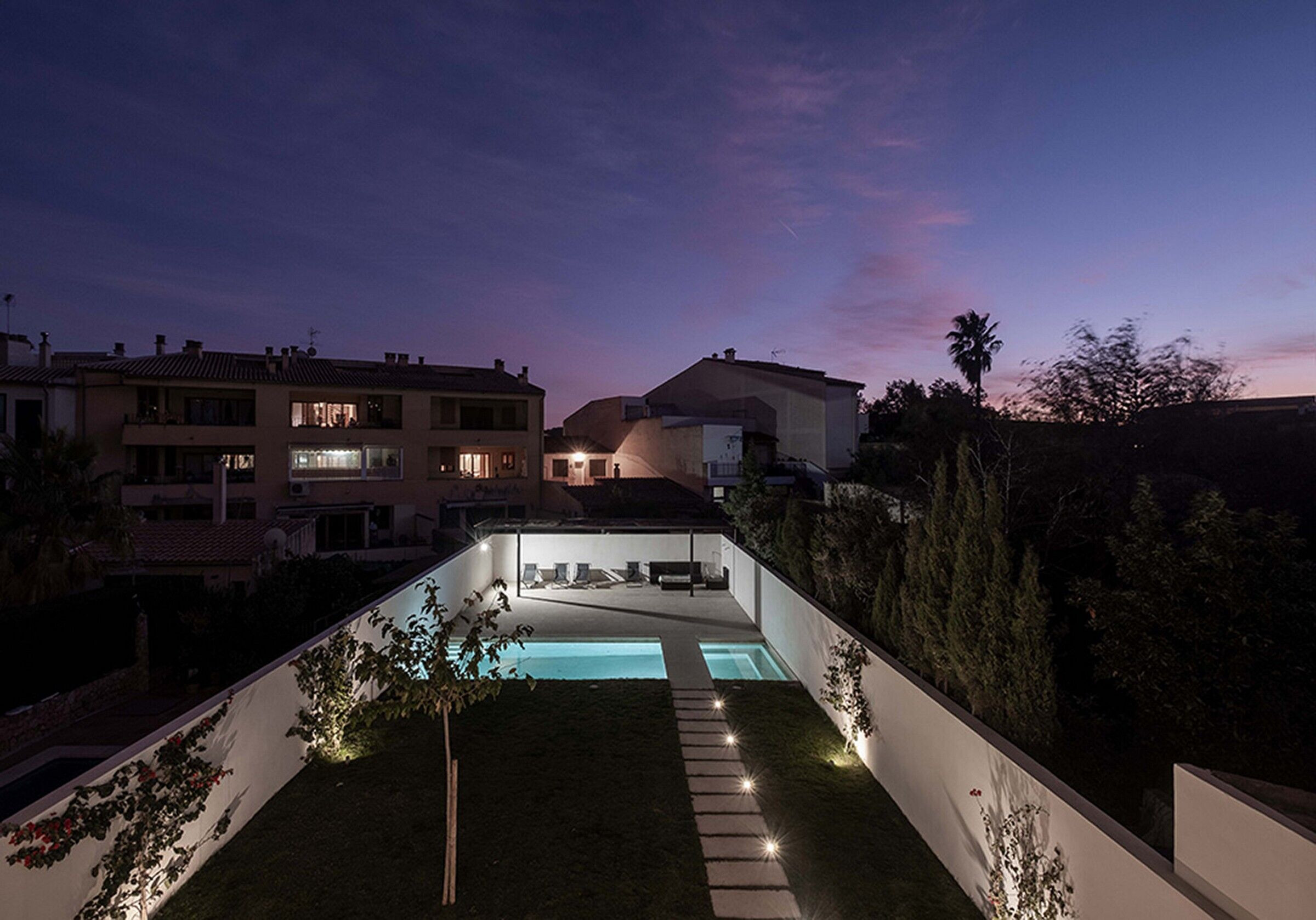 On this south façade, a system of 'accordion' type wooden shutters has been designed to regulate the entry of light and configure different settings depending on the time of year. At the same time, this mechanism allows us to create multipurpose spaces: the porch closes and becomes part of the bedroom in summer, we can divide the living room but keep the kitchen open to the garden, etc. Through large openings we get the interior garden inside the house, which communicates with the solarium through a stone walkway that crosses the pool.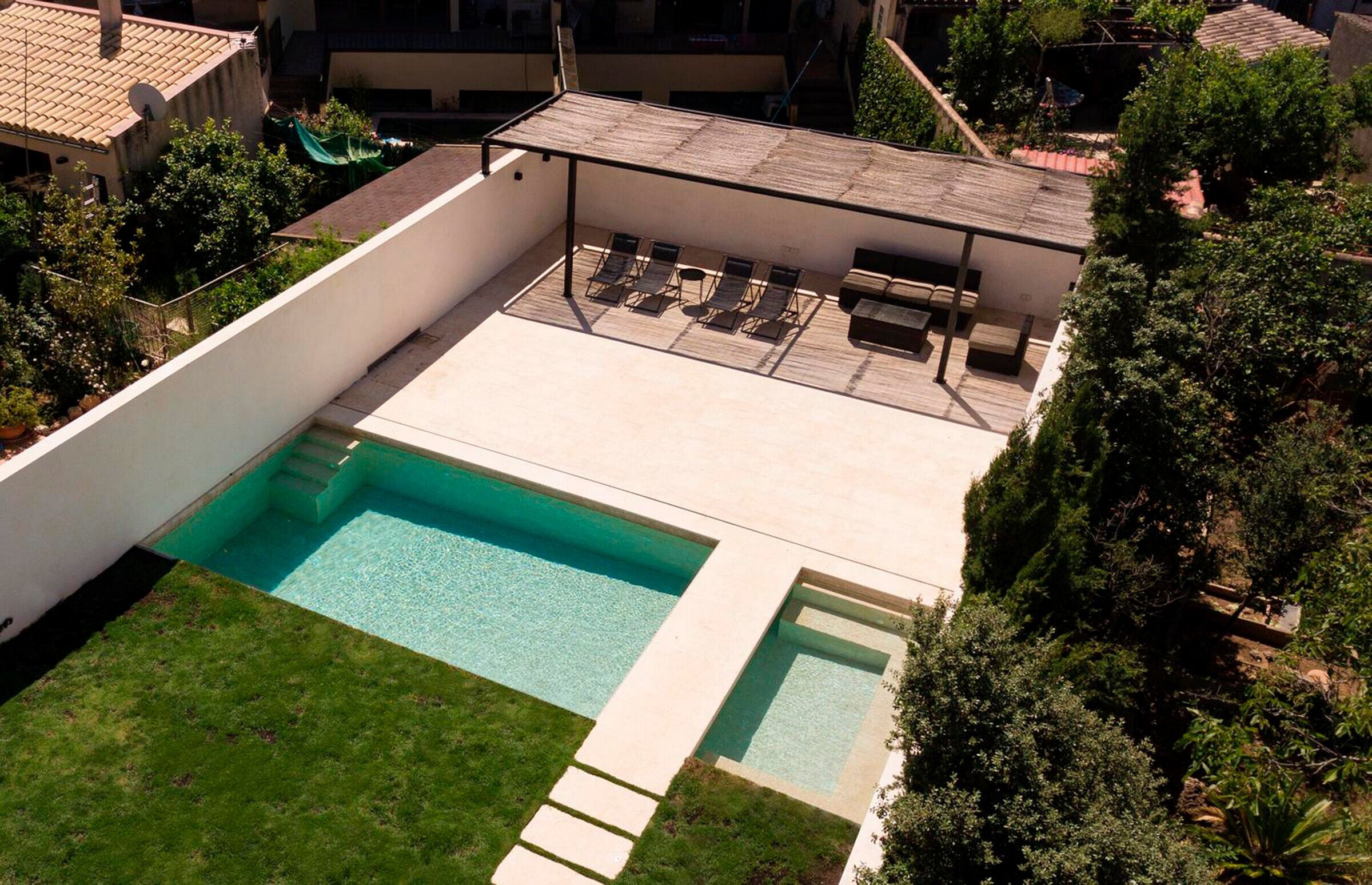 What materials did you choose and why?
The use of continuous and neutral materials has been used in most of the rooms. On the ground floor, a continuous polished concrete pavement has been installed. All the bathrooms have been solved with a microcement finish on the walls and floors. The bedrooms have been finished with an oak finish wood flooring. The vertical lattices that act as a railing have been built in oak, and the Majorcan and accordion blinds have been made in Iroco.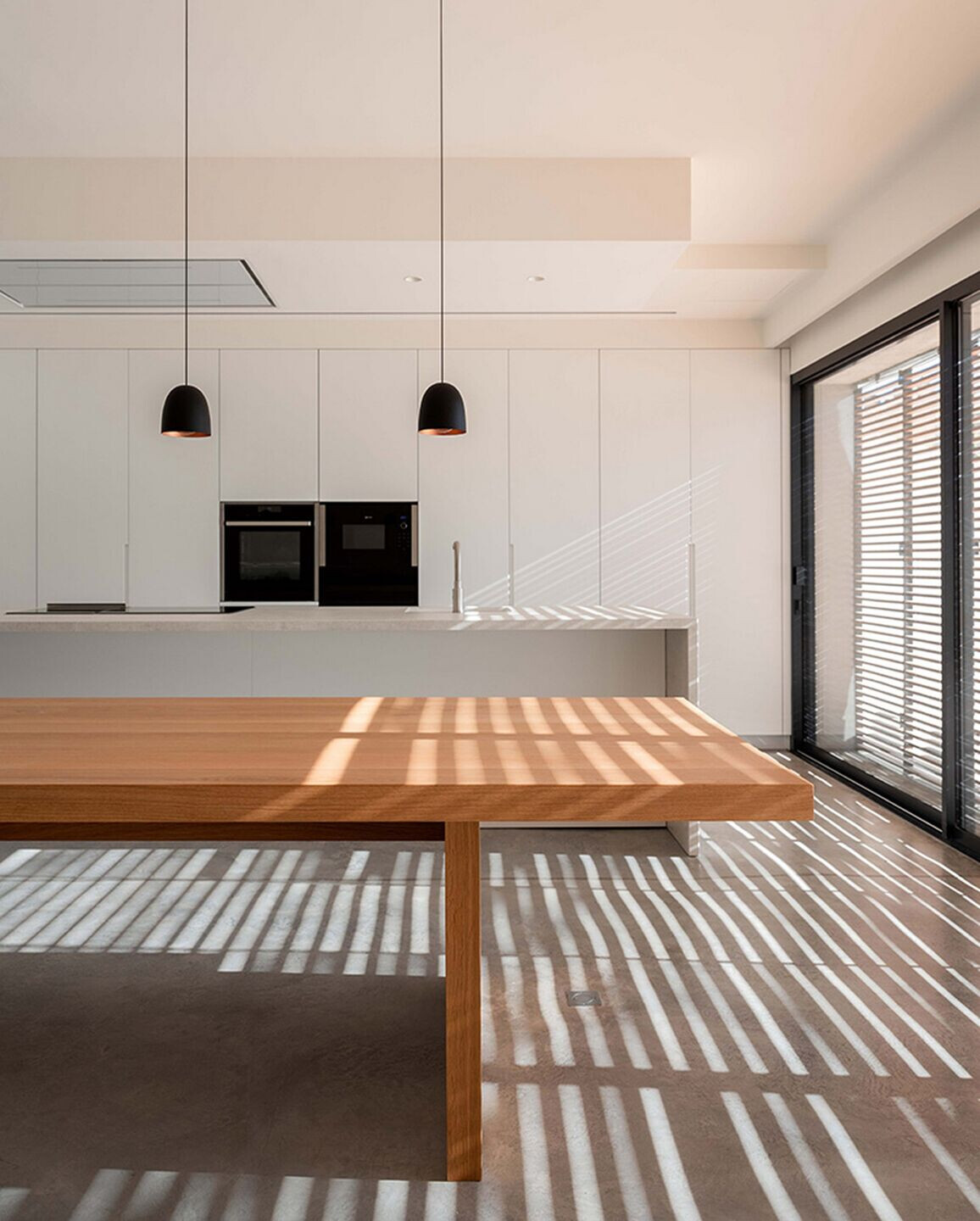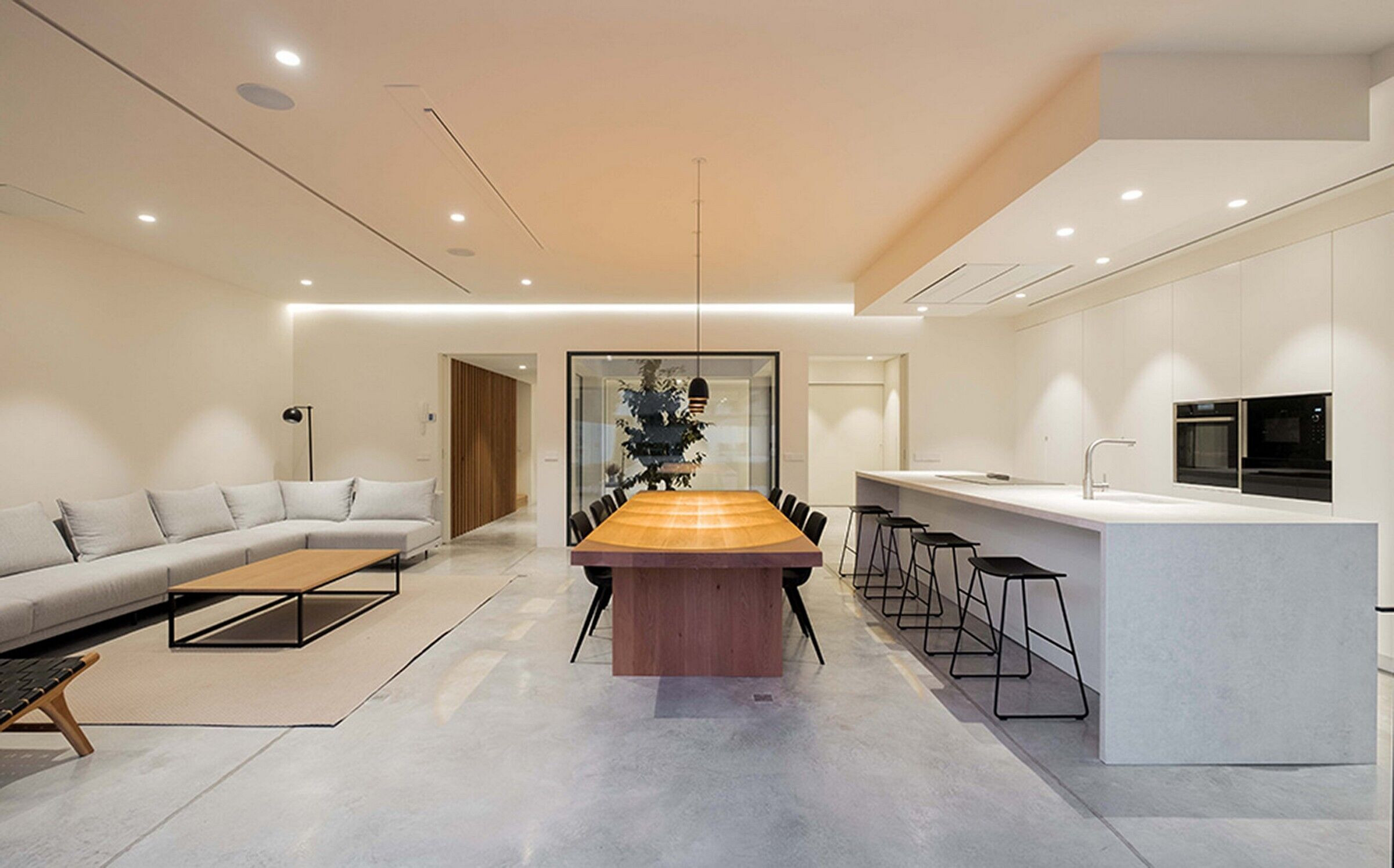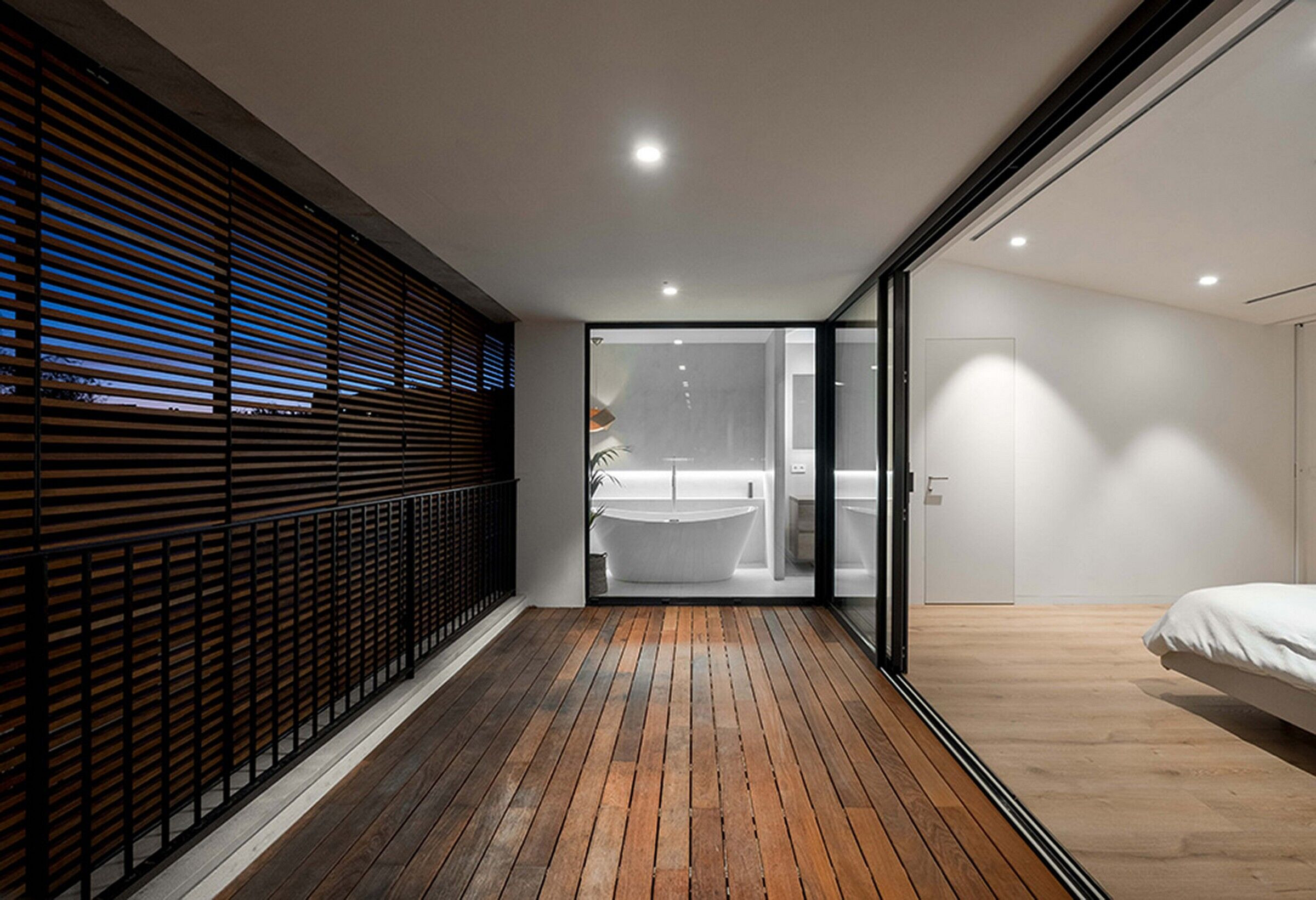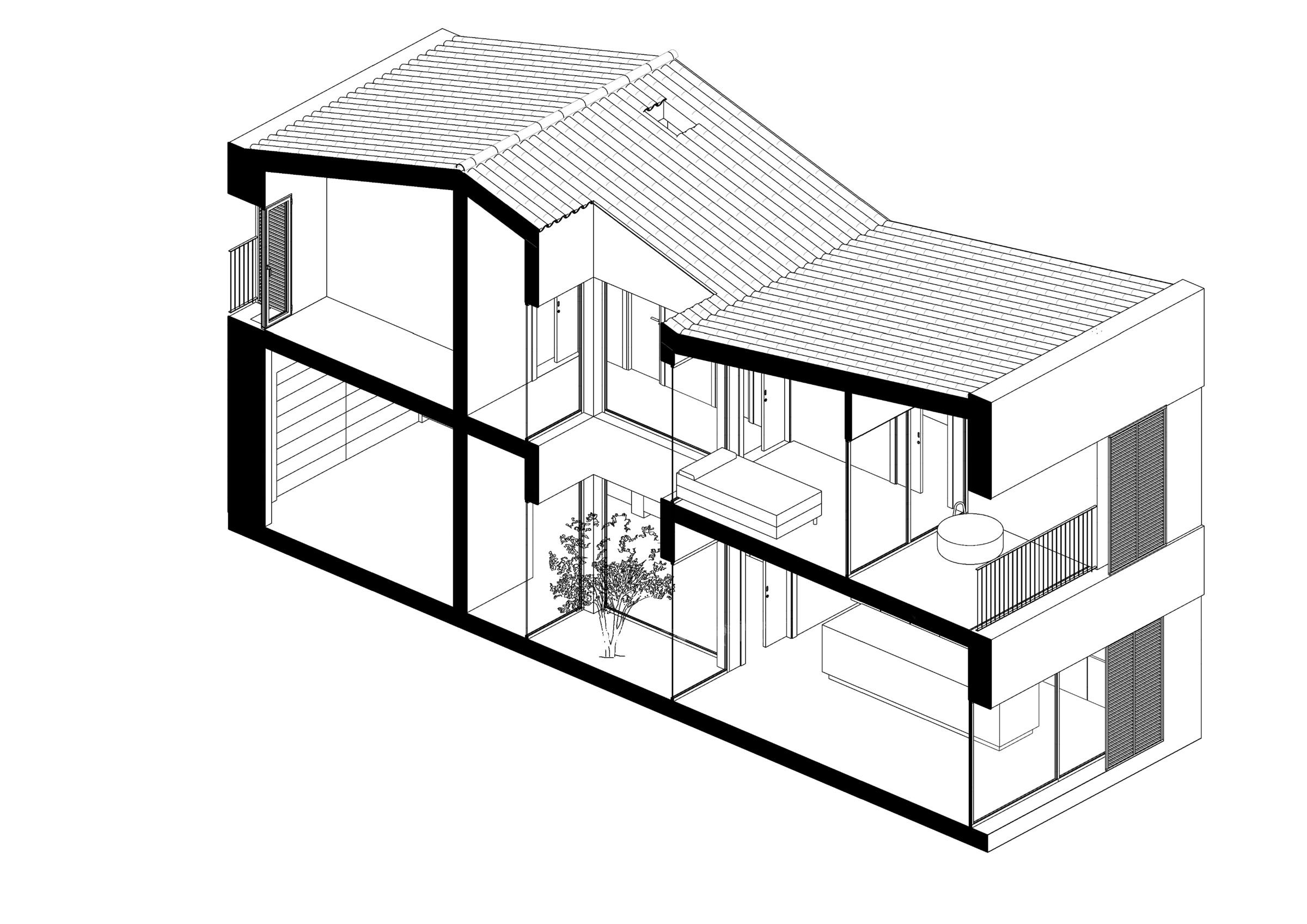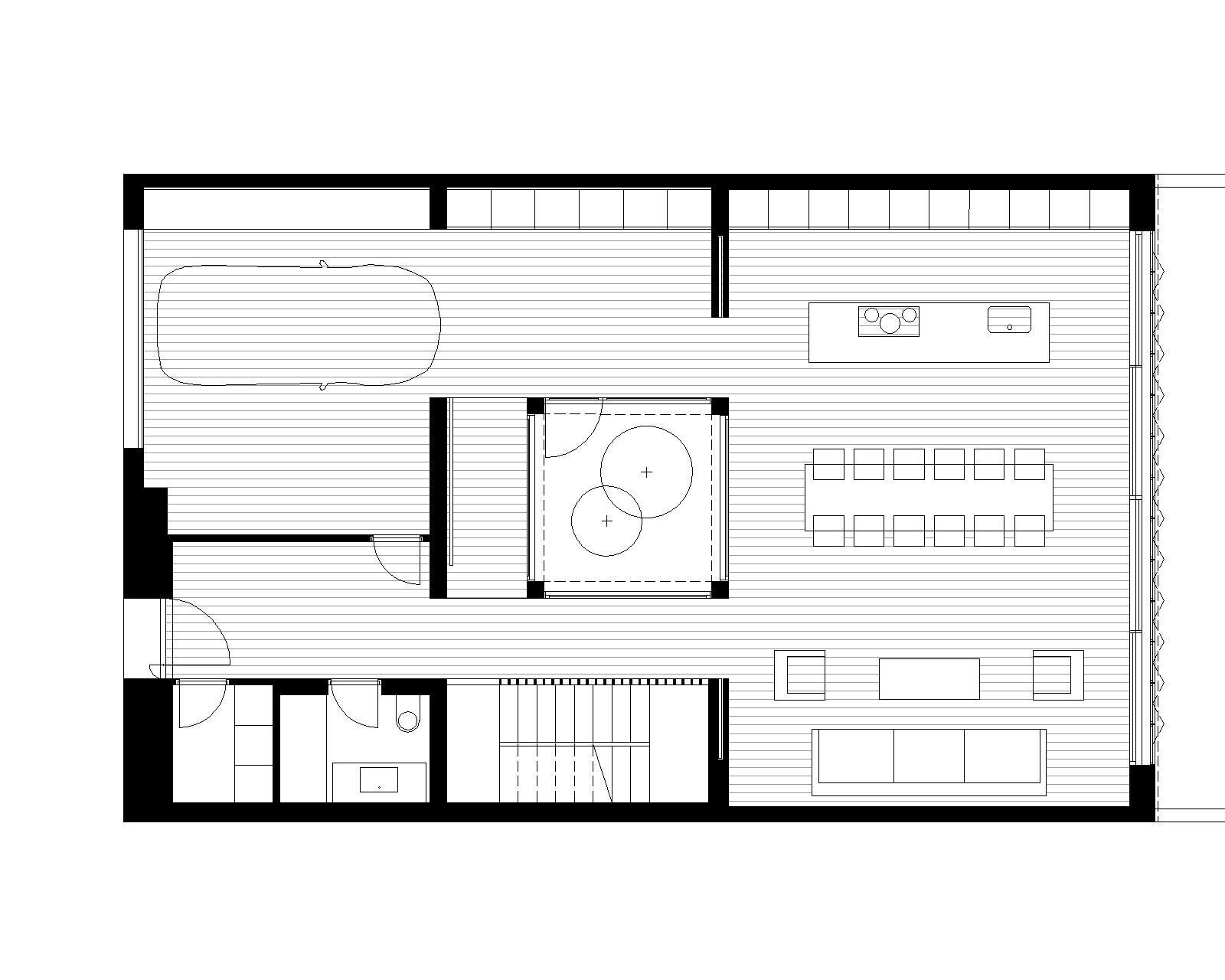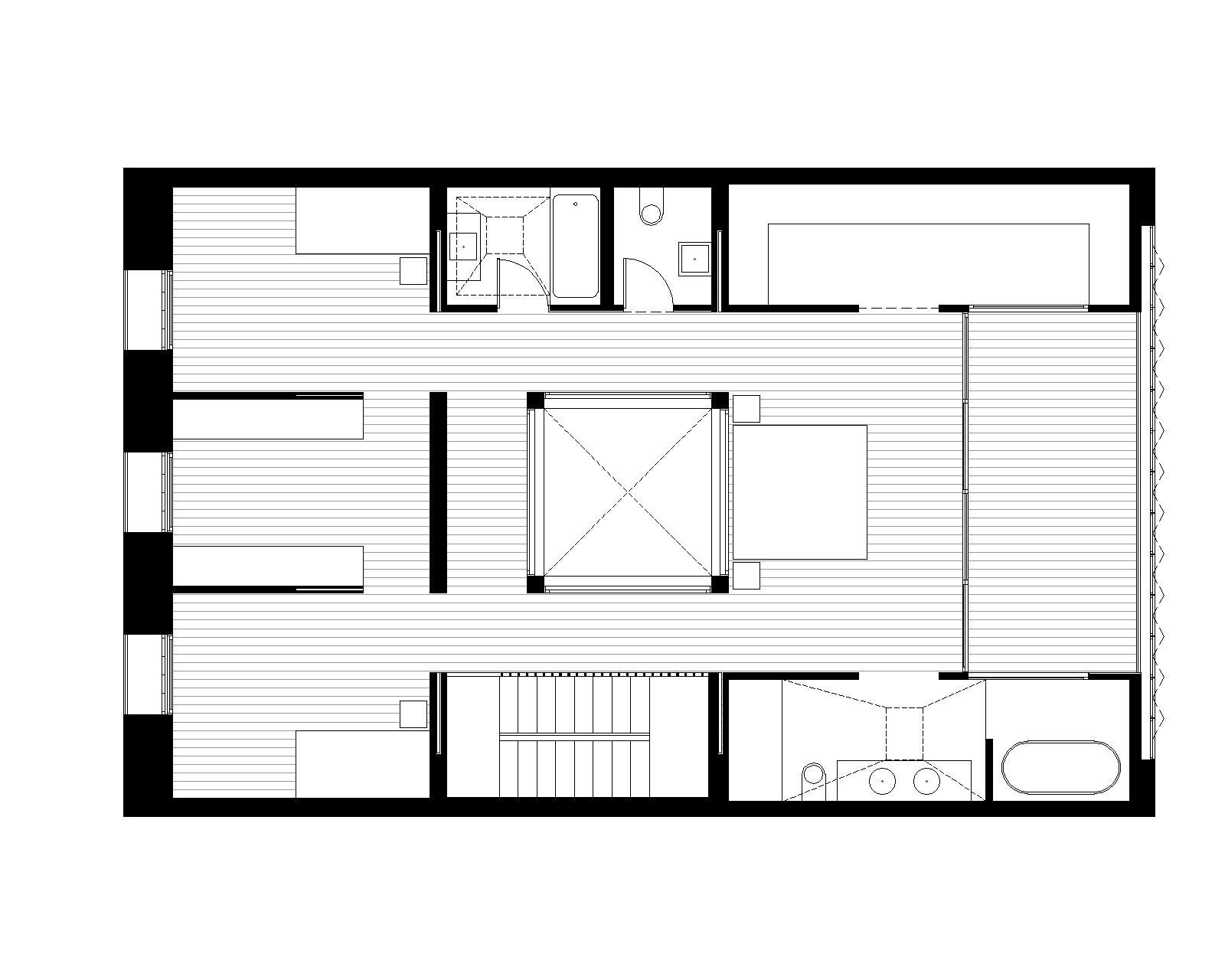 Material Used :
1. Facade cladding: Exposed raw concrete
2. Flooring: Polished concrete.
3. Doors: White lacquered frameless doors
4. Windows: Technal Lumeal, aluminium
5. Roofing: Ceramic tiles
6. Interior lighting: B.Lux Speers S, Arkoslight, NUT S LZF, JUNG LS-990 alpine white.
7. Interior furniture: Hype Chair (dan form denmark), senso sofa (joquer), TAO stools (inclass), consoled oak monilit (ethnicraft), custom oak table.
8. Custom oak table, custom made iroco shutters designed by company studio