Allianz Ayudhya Thailand Headquarters
"One Thailand Modern Office Renovation "
The new Allianz Ayudhya Thailand Headquarters located at Ploenchit Tower, Bangkok, Thailand. The main purpose of this renovation is to create a modern workspace which enhancing the productivity, building creative atmosphere, and bonding their people.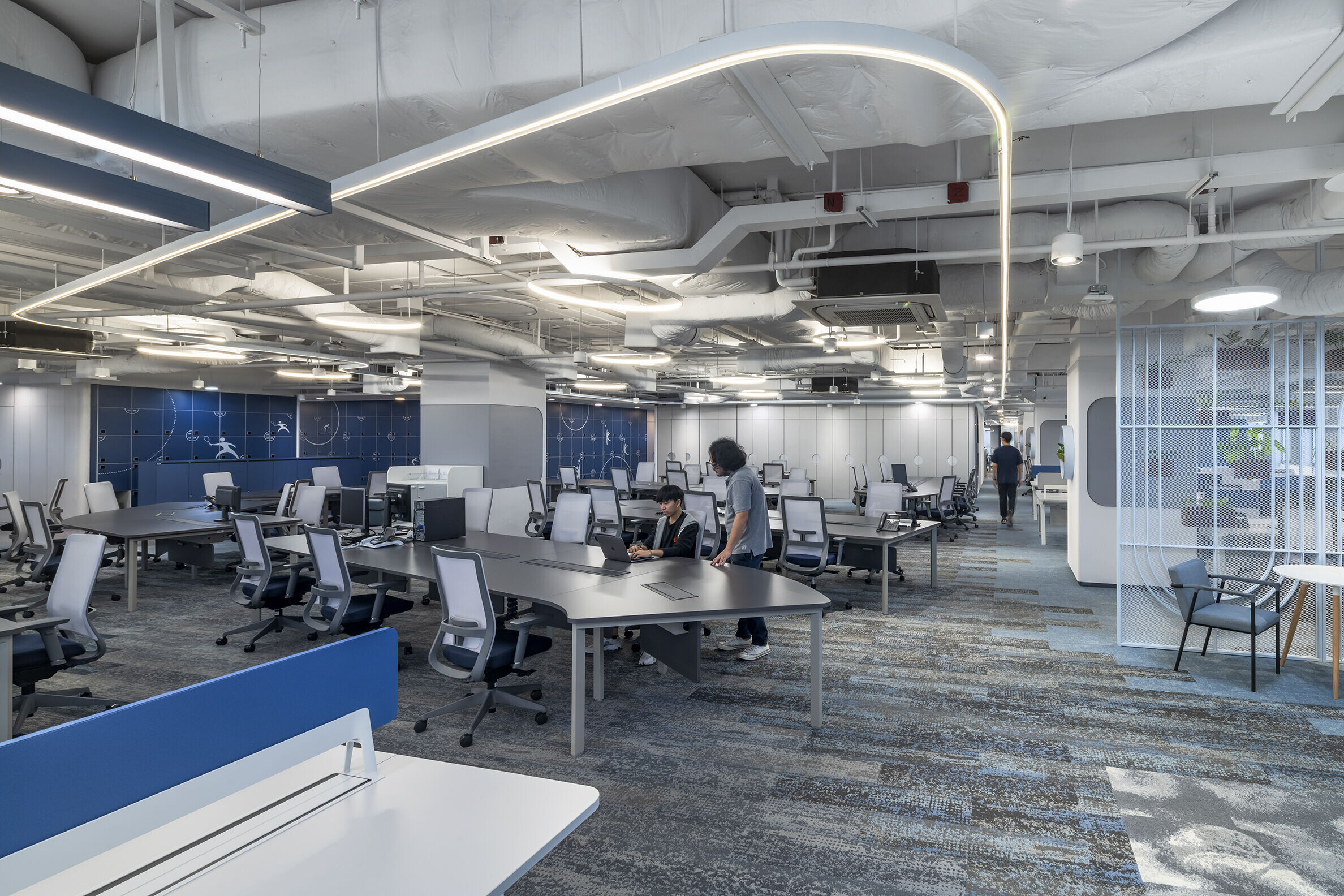 With the project area approximately 10,000 square meters, 10 floors in total, this office renovation consists of many functions such as counter services, town hall, mini cafe, and variety of working space. pbm helps client to create a new environmental workspace that adapts to new way of works. Result is an stunning office renovation that completely changes the look of the space and enhances the productivity.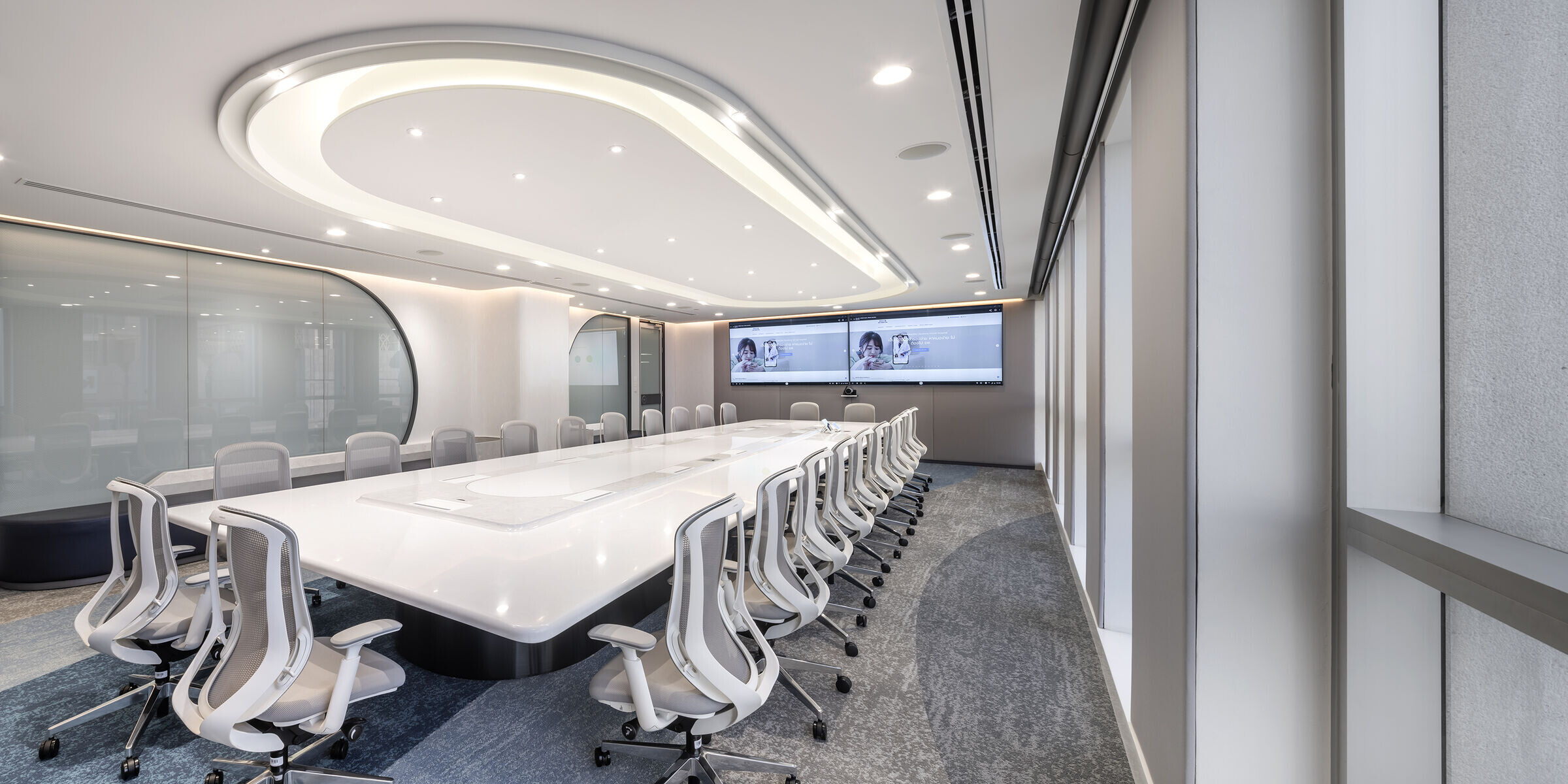 As there were some changes in business as they took over some business functions which brought difference working styles and cultures into the company. One Thailand Modern Office Renovation goal was to blend them all under ONE roof. Allianz also needed this new office to be completely changed from their existing one. They wanted the space that help them to transform how they work and be ready for the new digital working era. Moreover, Allianz has strong company identity that need to be represent in their new office. In addition, during the interview sessions, designers also saw that they didn't have a main access floor for visitors which was very hard to control security. After some series adjustment and proposed, the designer team finally got things right for Allianz.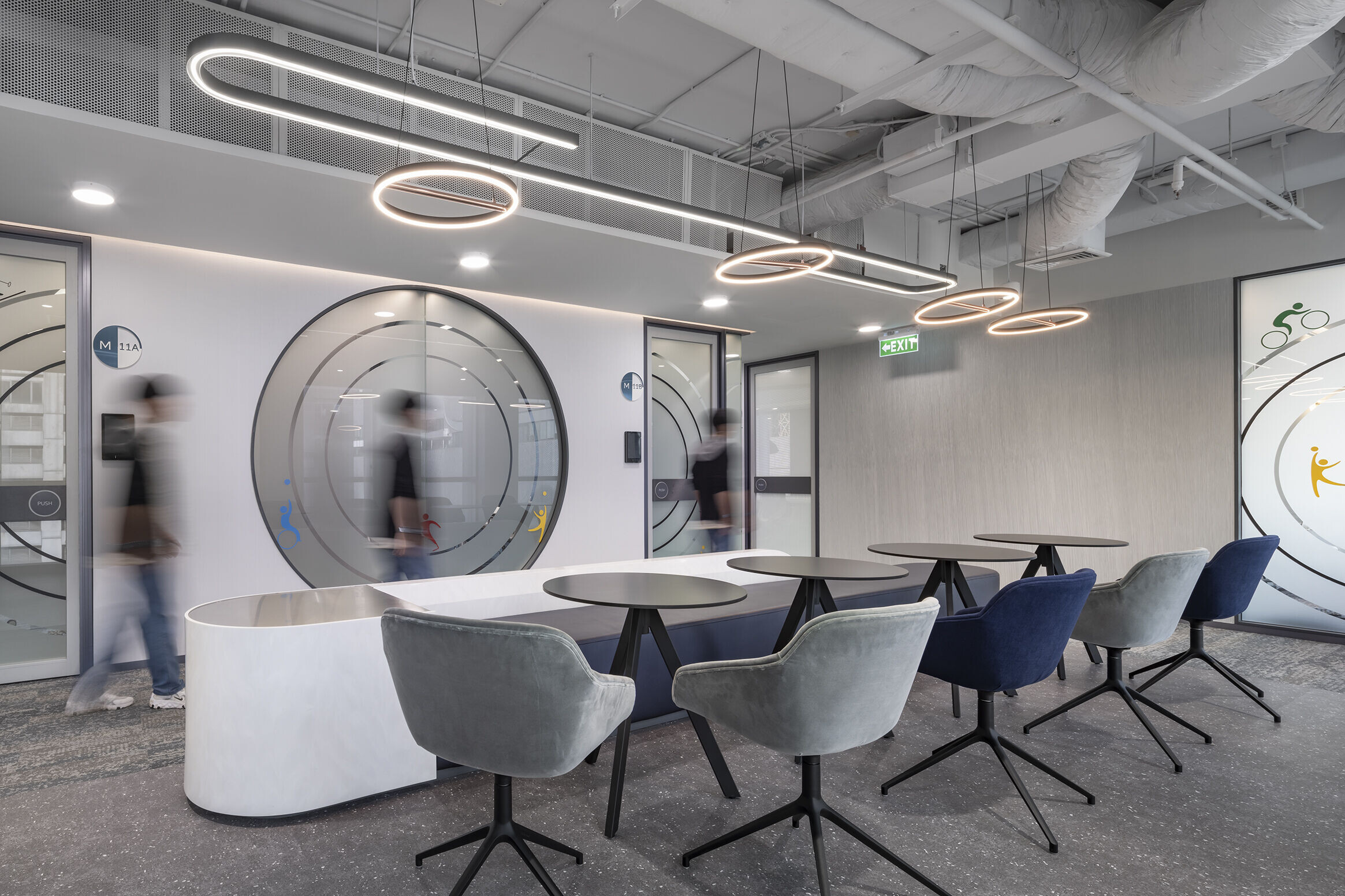 With the project size over 10,000 square meters on 10 floors, pbm proposed different theme designs, interpreted from client's marketing products, for each floor stacks based on their functions and activities. pbm created 3 main themes : Ocean, Forest, and Earth which represented from their marketing plan.
Ocean theme
This theme was selected floor executive floor as it is the main corporate color. Along with white and grey, this theme generatesthe innovation atmosphere. Blue tone makes this space more relax and easy to all working eyes.
Forest theme
The greenish design was for IT, Finance, and Consulting floors as green would help them relief from all the stress from starring at the screen all day.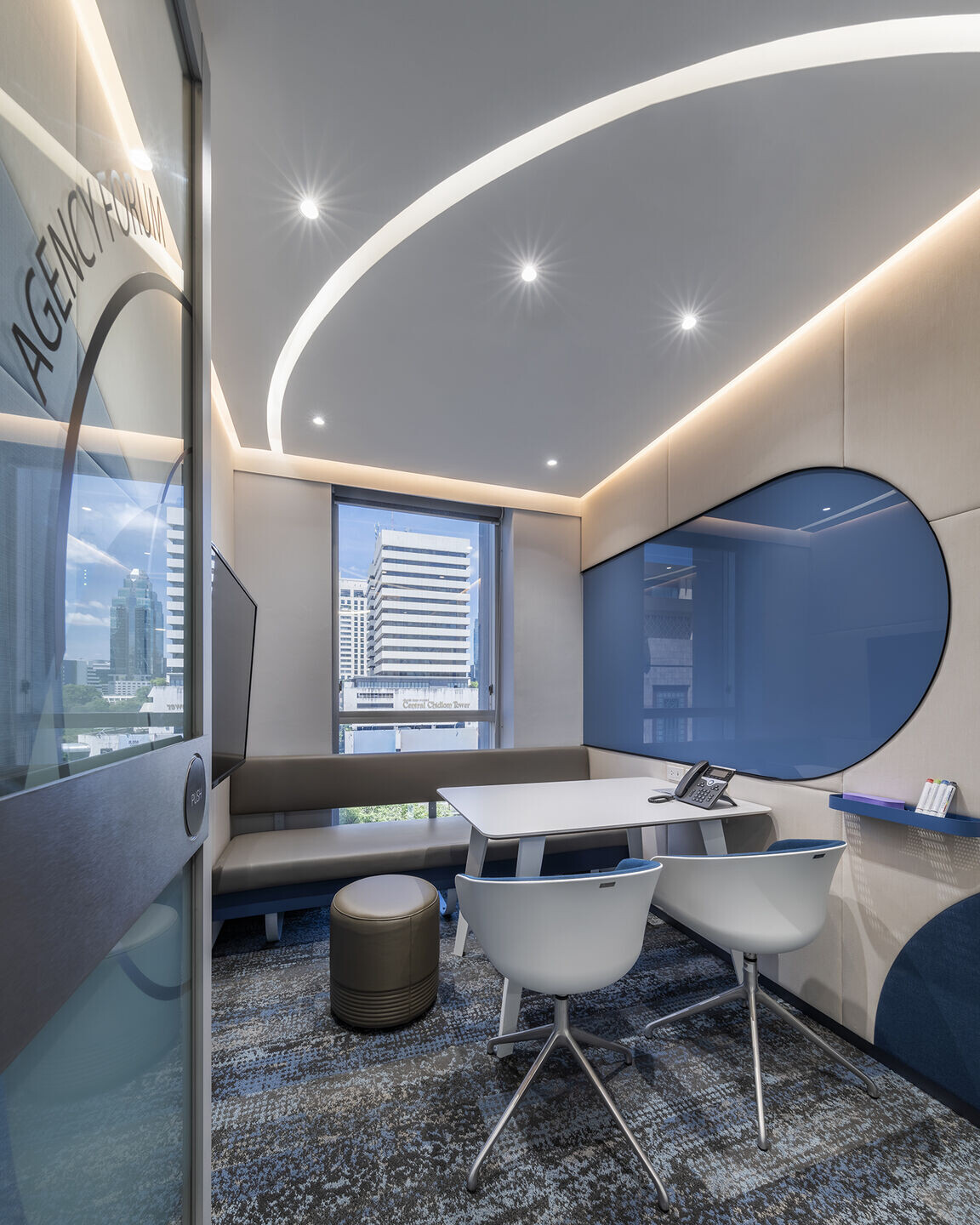 Earth theme
Orange and grey tone was select for customer services which were the robust departments of the company. They were the one who be anchors for the business.
The decorative curve lines are actually from Allianz's symbol and their CI which represent their modernize and simply which actually their main key.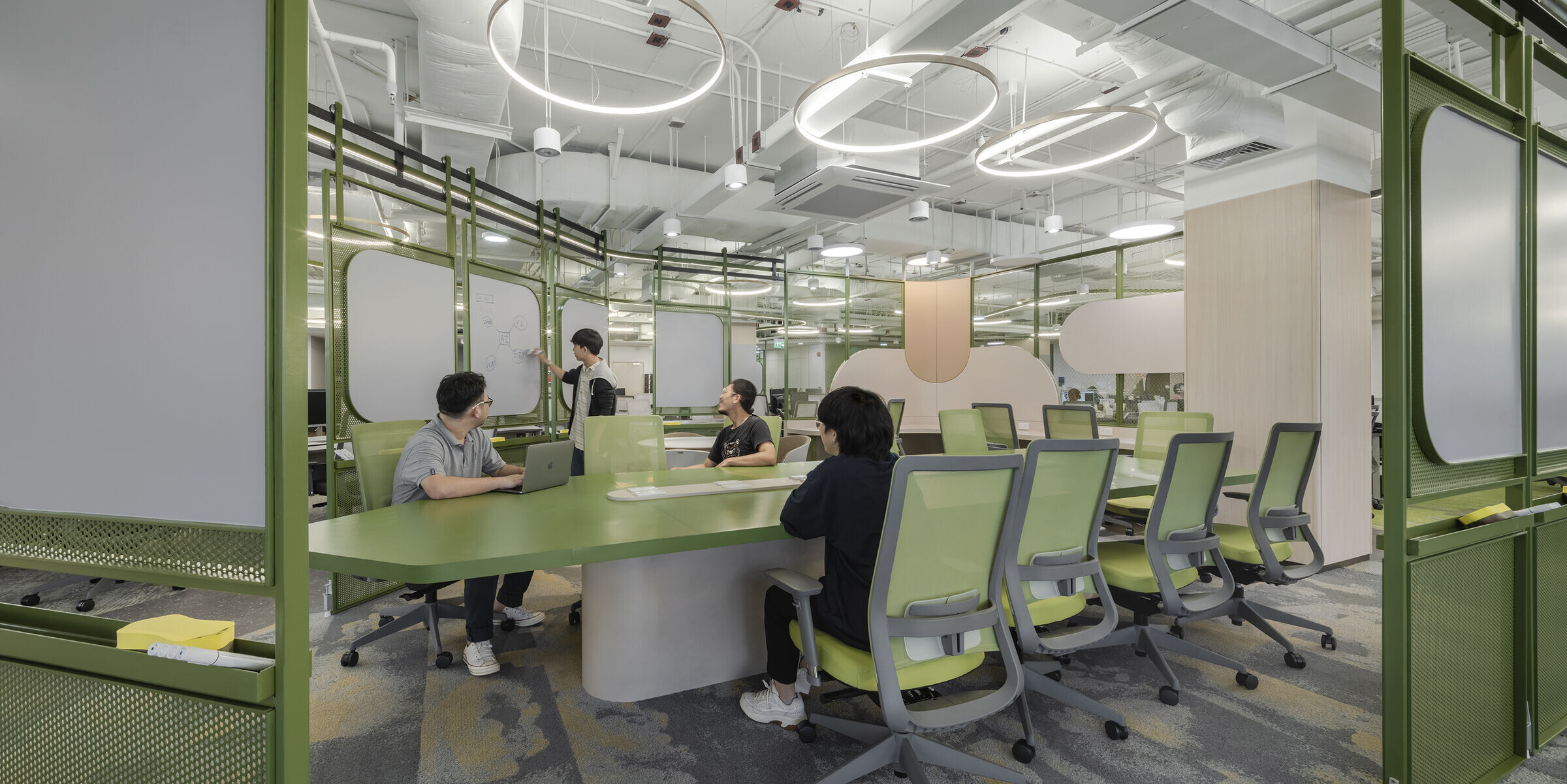 And because security is matter, in this project, pbm proposed to separate client and visitor meeting area out from operation office floors because the safety for people, asset, and data is very important nowadays. Importantly, this area would create the first impression to all clients and visitors. pbm used dynamic lines as well as modernize material along with curves and blue color to represent Allianz Ayudhya. These elements would send a statement to all clients and visitors that Allianz Ayudhya is the company that always moving forward and always develop for their clients.