TRIA ARQUITETURA RENEWS AN APARTMENT WITH 260M² IN SÃO PAULO (BRAZIL) WITH TECHNOLOGY AND WARM MATERIALS
Modernizing an apartment of the 90s in São Paulo (Brazil) was the proposal of the brazilian architects Sarah Bonanno and Marina Cardoso de Almeida, members of TRIA Arquitetura, for this project with 260m2. Change the dated elements, take lightness to the life of the client and adopt technology and innovation were the premisses of the architecture.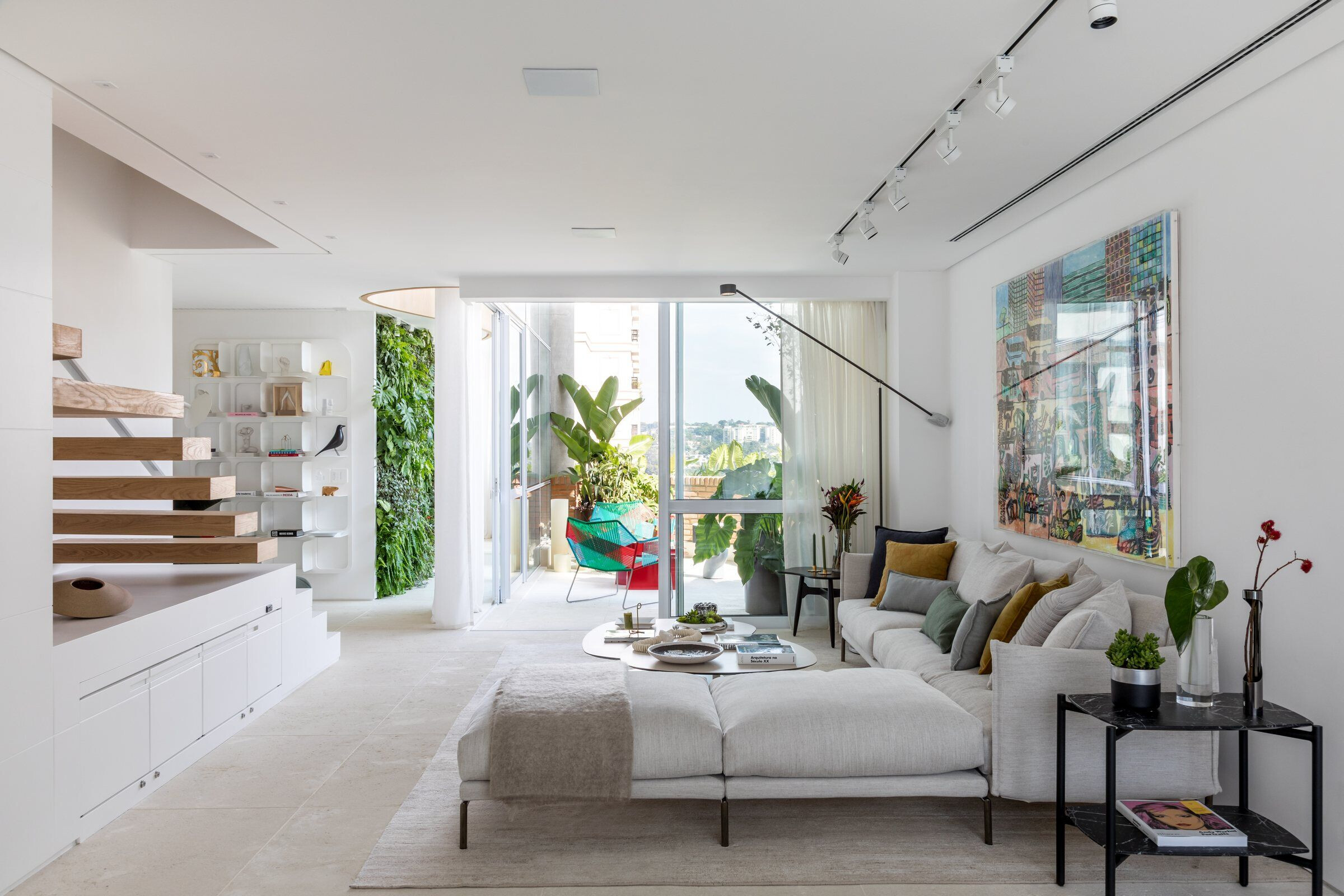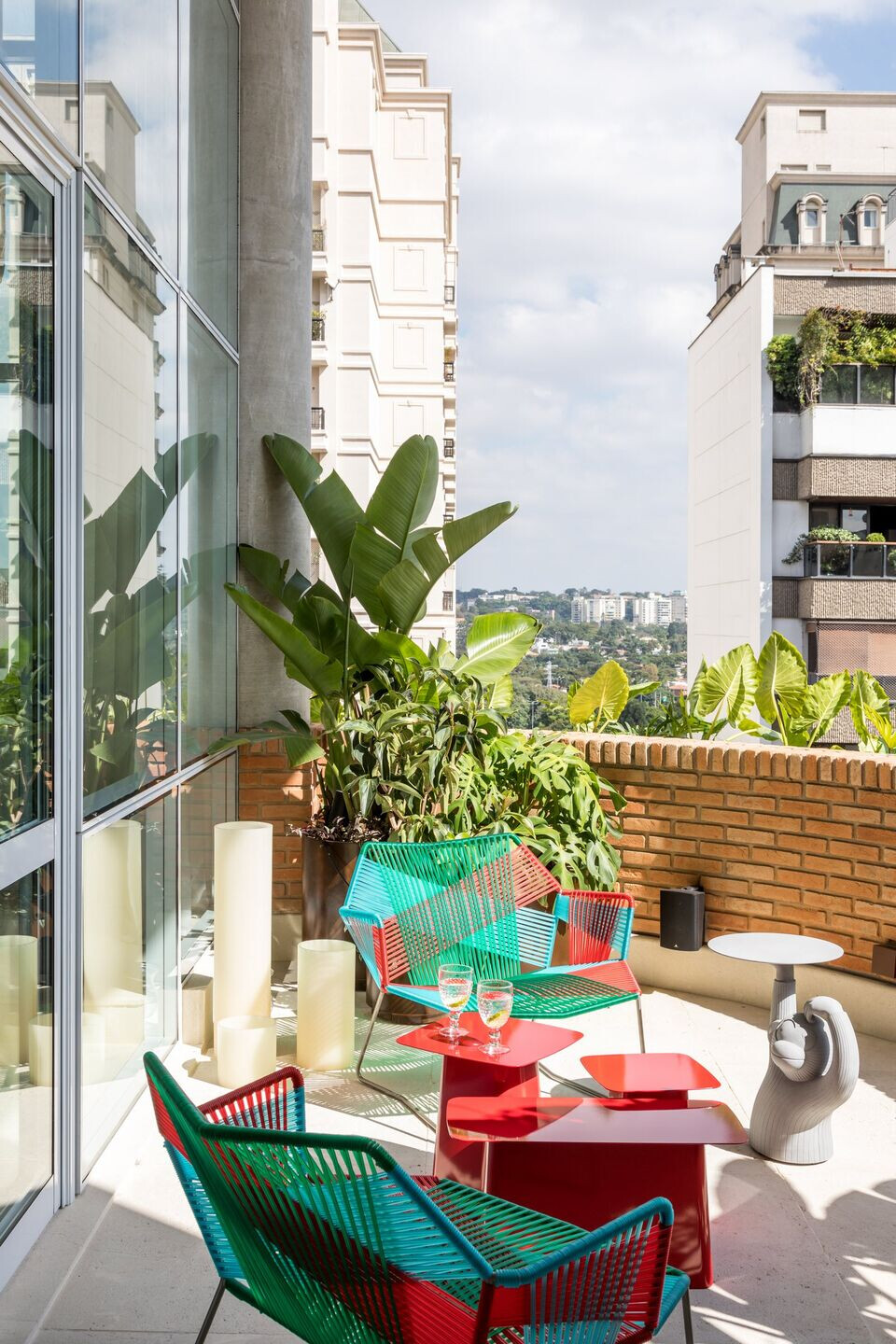 The program consists on an integration of the rooms, now with a balcony, a reading corner, kitchen, service area, bedroom and service bathroom, library, guest suites, master suite with closet integrated to the bathroom. The closet has been integrated into the master suite bathroom in order to broaden the ambience and take in a spa air. For the interiors, the architects chose a palette of neutral colors appreciating natural light and highlighting featured Art present in the apartment. Already the materials chosen seek to bring warmth and comfort to the new home. In every intimate area, for example, the architects used wood flooring and in the office and TV room a wood lining was made to convey more comfort to the space.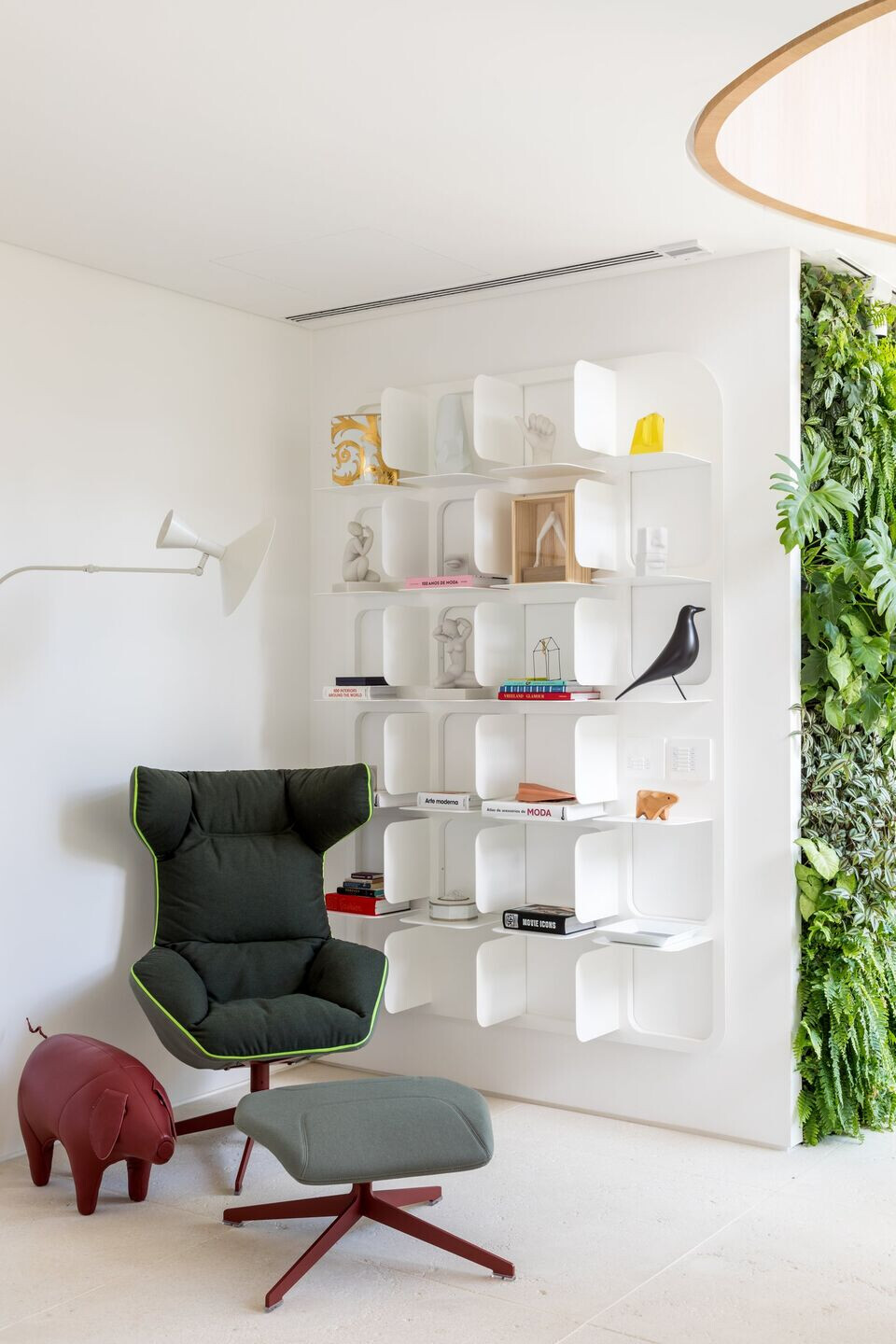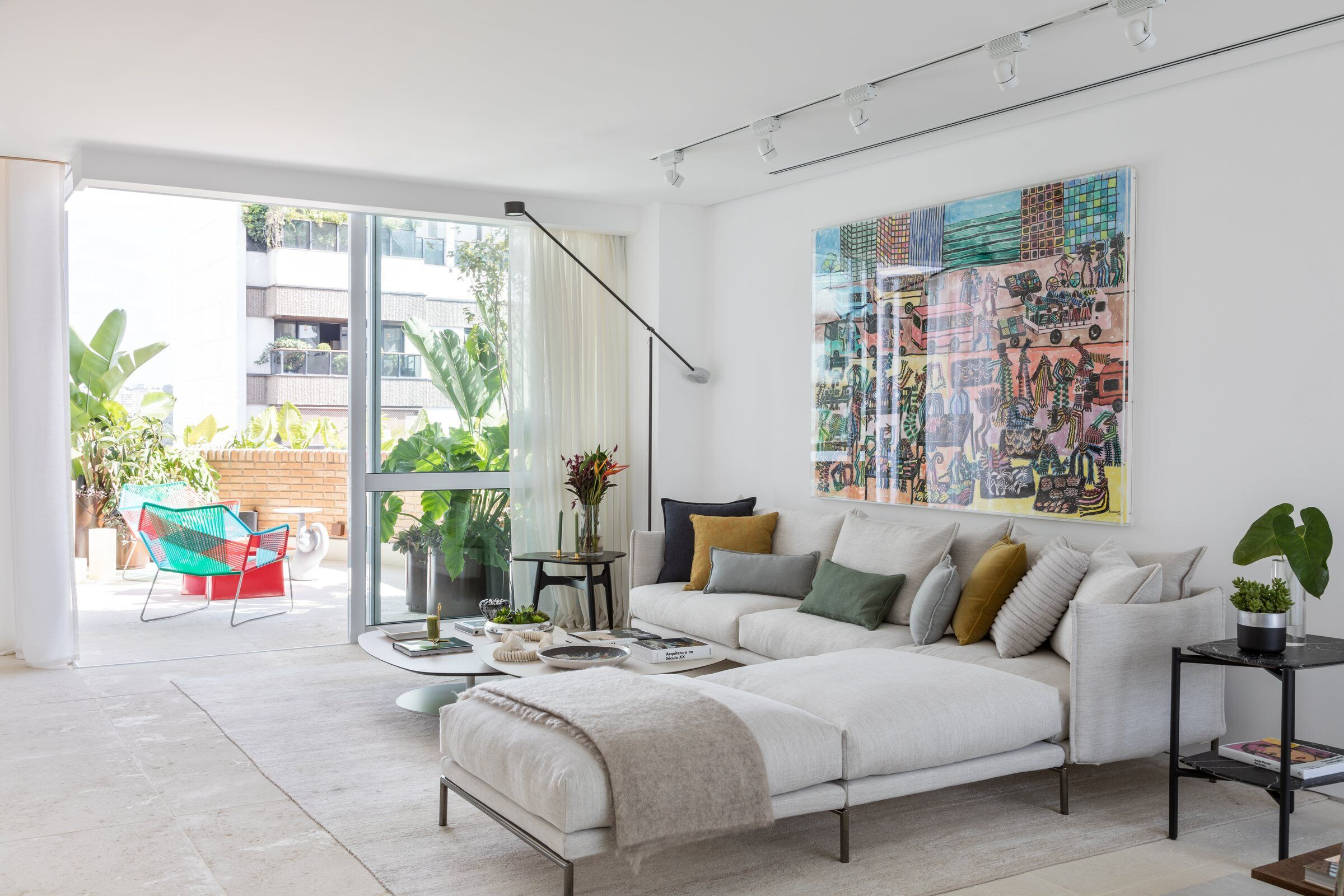 For the social area was chosen a cement coating that works for both external and internal area. The rooms were integrated with the balcony through the floor and in the master suite's bathrooms the plants creates an 'spa atmosphere'. The bathroom floor is also wooden up to the edge of the stall, being a more warm bathroom. The old staircase was replaced by a lighter ladder lined with two different materials - the first steps was constructed in Dekton which incorporate in its volume an air- conditioned cellar and from the fifth step the floors are loose coated in wood, making the floor transition between the two floors. The whole structure of the ladder was remade and recalculated executed in iron that later received such coatings.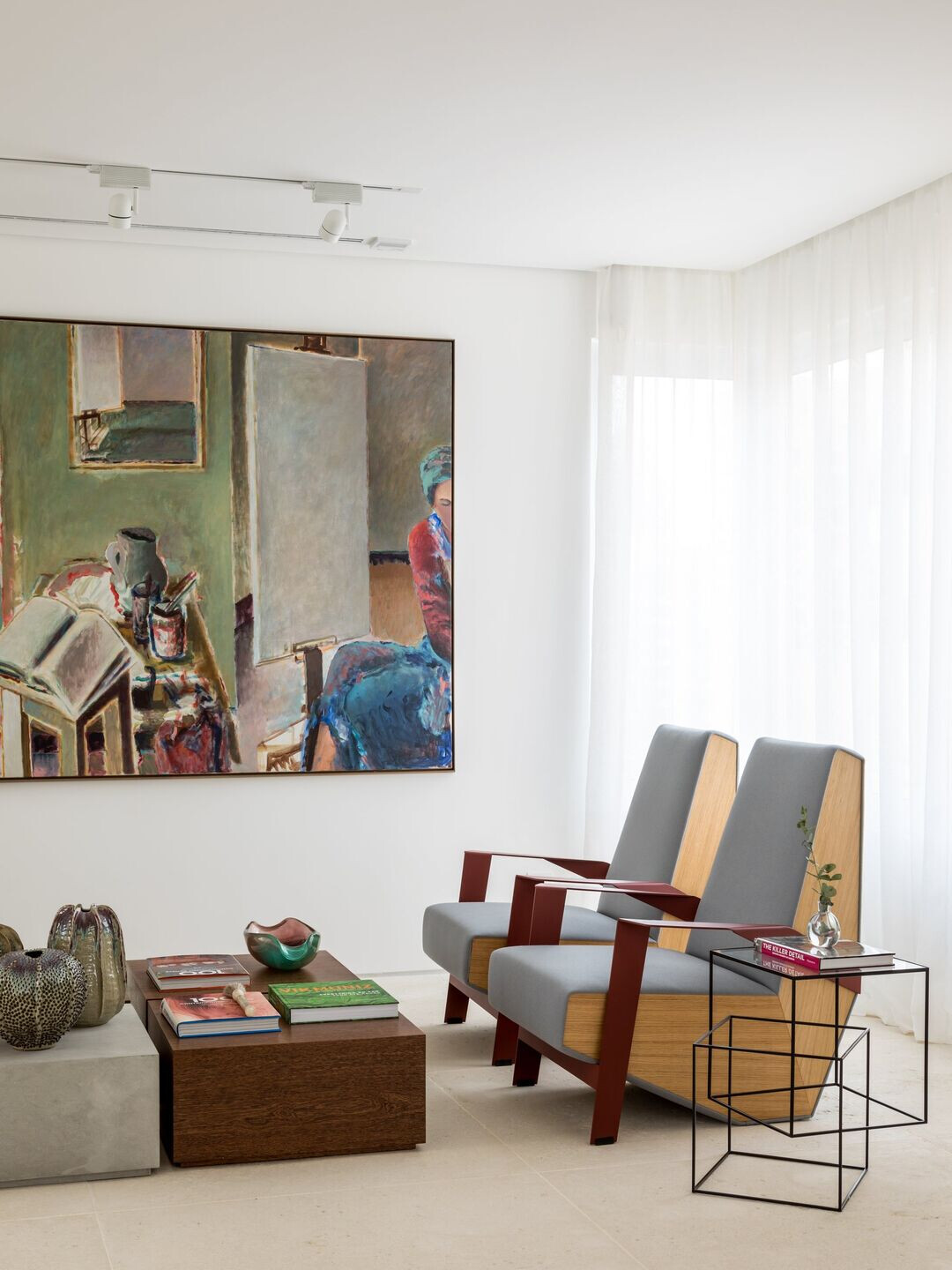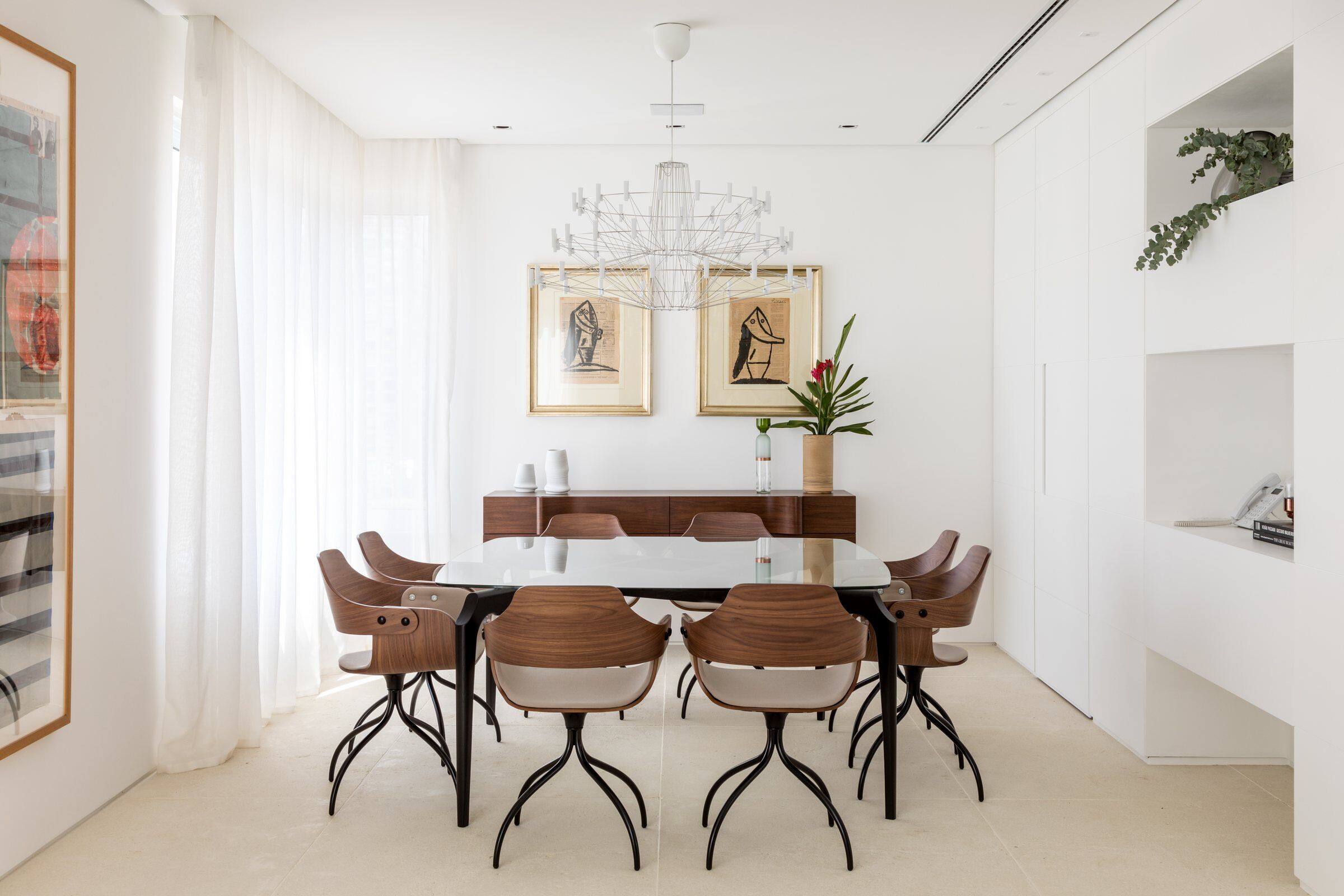 The apartment gained automation in order to bring more efficiency to living. The curtains, lighting and air conditioning were directed by the solar incidence. In the social entrance a green wall rebates with the garden of the terrace, creating a relaxing and cozy gallery in the middle of the big city. "We try to eliminate all the elements of transition. We detail the floor changes, so there was no physical element between them; we detail the transition between the doors and walls to eliminate the traditional stops. In this way, we made the transitions disappear and make the environment lighter and more harmonious", explain the architects of TRIA.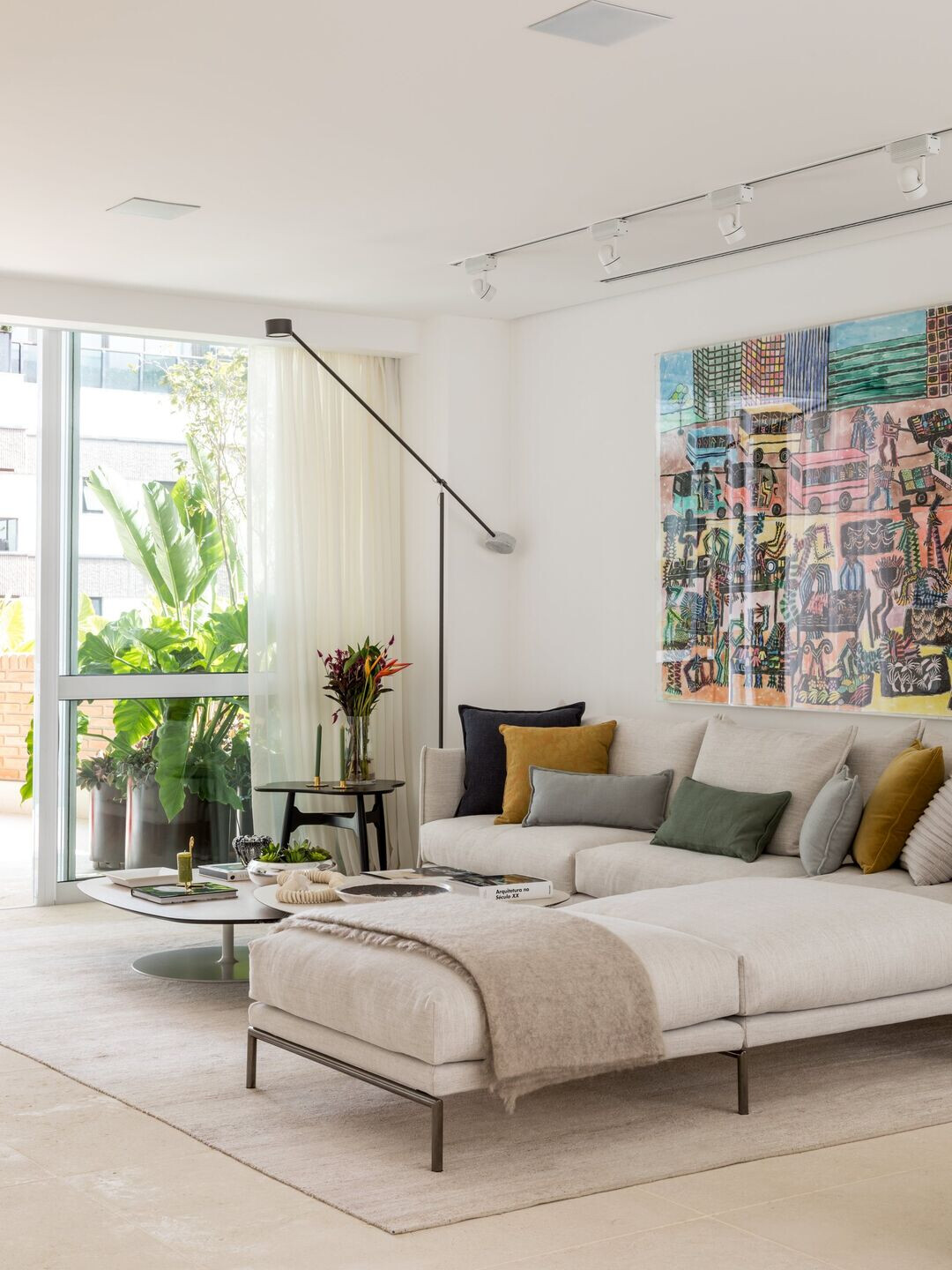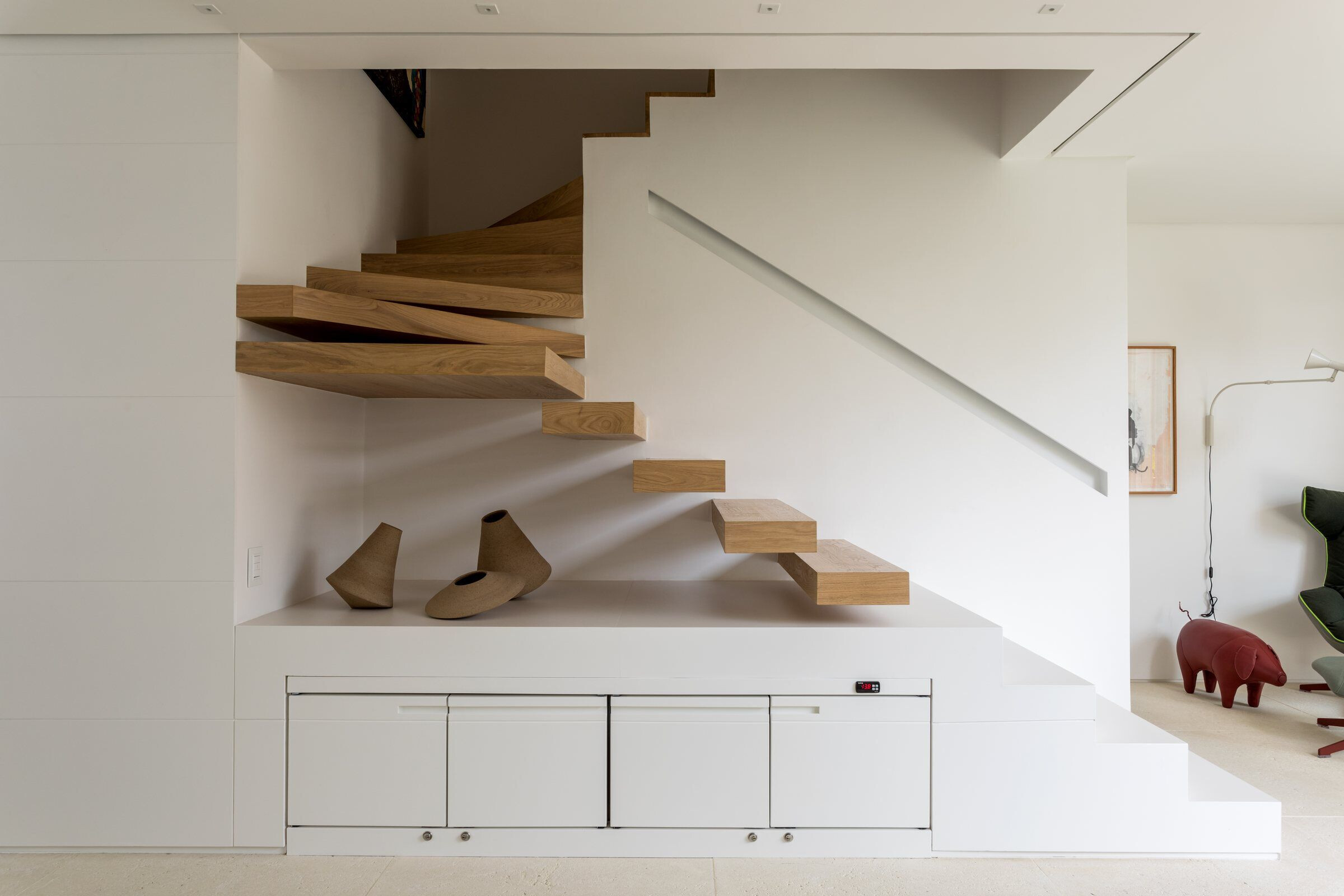 Architect: Tria Arquitetura
Team: Marina Cardoso de Almeida, Sarah Bonanno and Barbara Castro
Photos: Fran Parente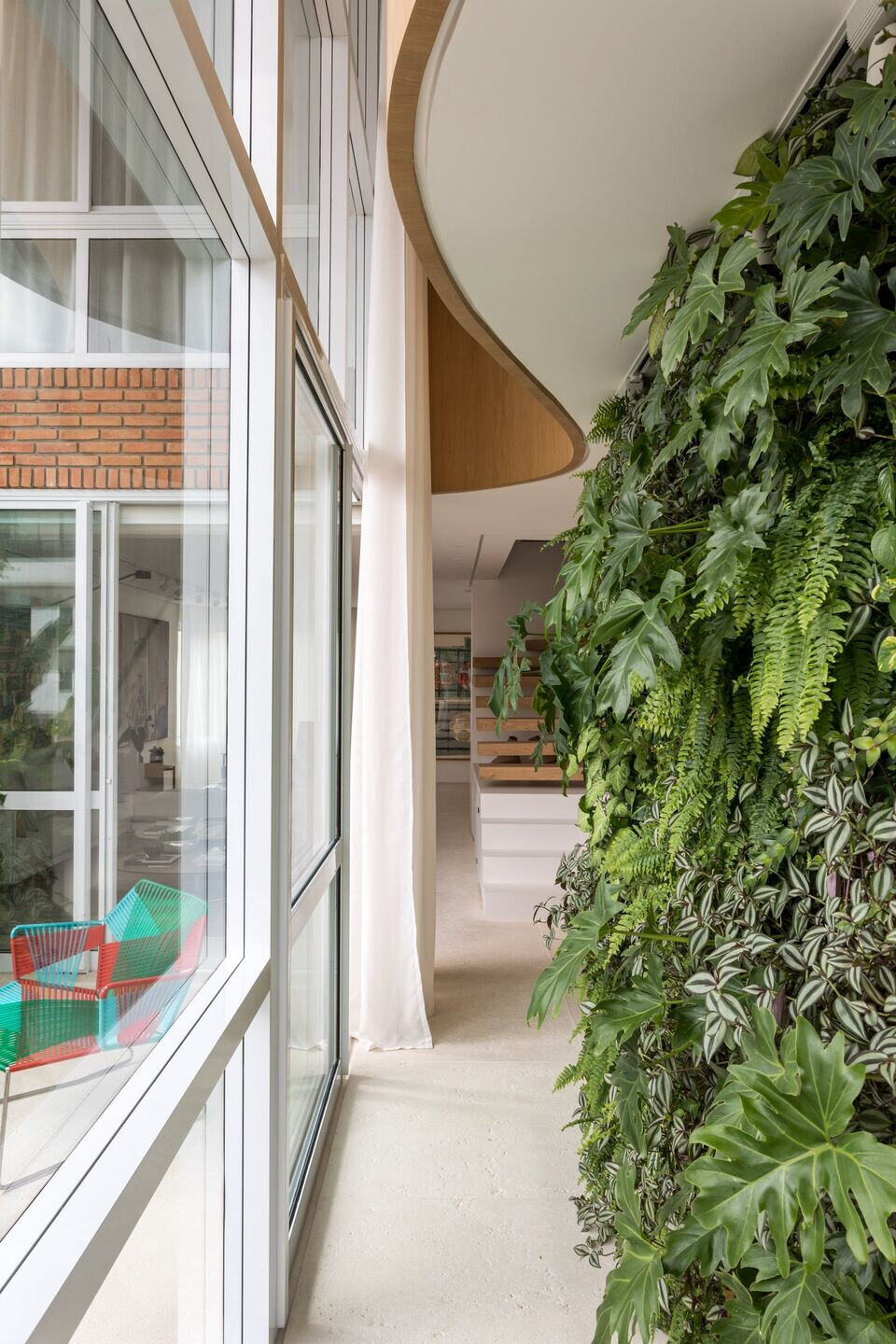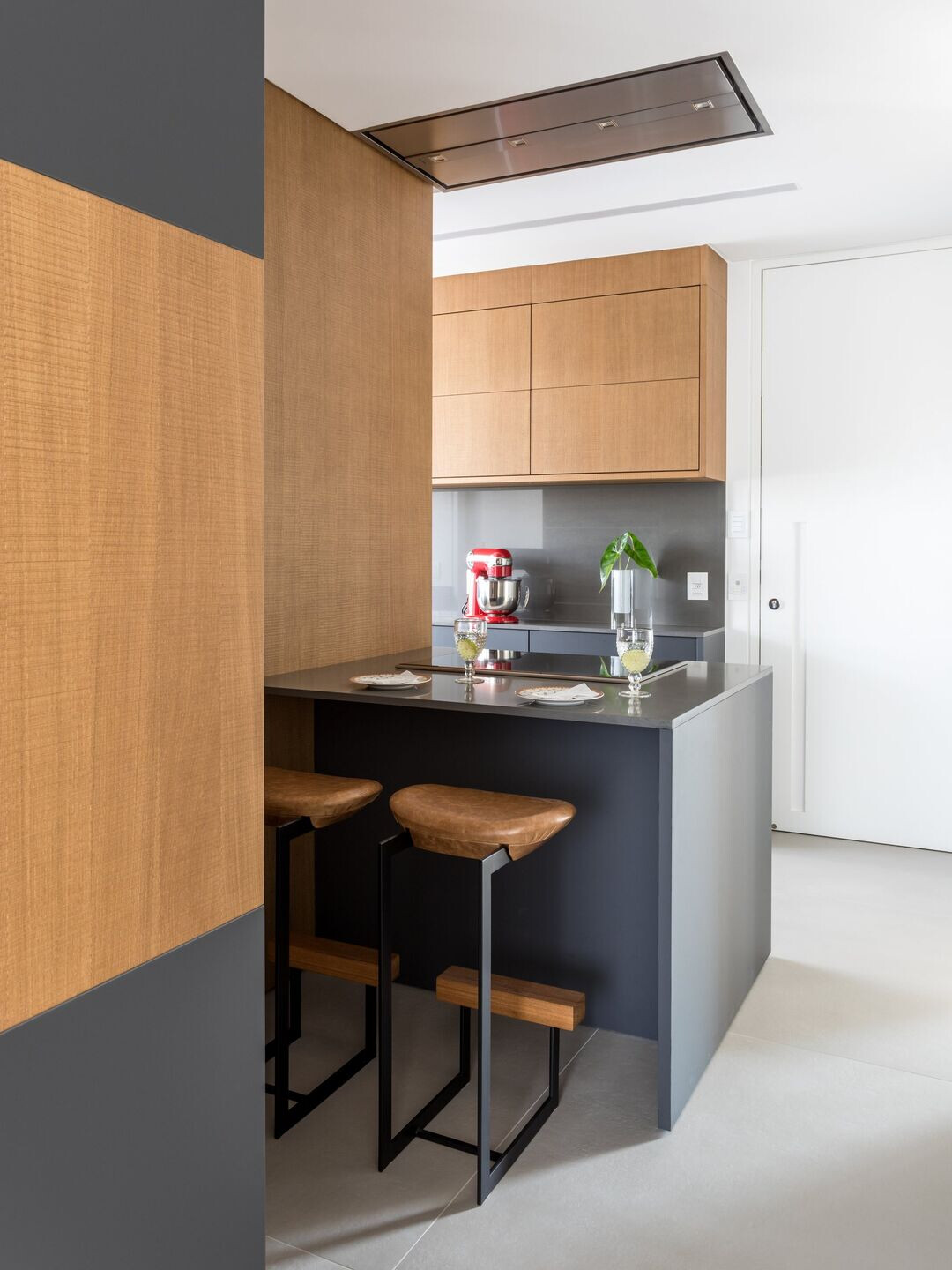 Material Used:
1. Leicht + Misura Eme - Planned
2. Db5 - Automation
3. Fairbanks - Construction company
4. Air Conditioning - Cold Control
5. Lumini - Lighting
6. Cali Landscaping
7. Oscar Ono Wood Flooring And Lining
8. Enjoy House Appliances
9. Portobello Coatings
10. Portoro Coatings
11. Arthur Decor - Curtains
12. Micasa - Furniture
13. Dpot - Furniture
14. Mattress - Bettoni
15. Etel - Furniture
16. Fas Lighting
17. Decarvalho Atelier
18. Valve
19. Codex Home
20. Phenicia Rugs
21. Ls Selection
22. Marché Art En Vie
23. Russian Carpentry Furniture
24. Studio Marmore Marmoraria
25. Art Des Caves Cellar
26. Wood Design Joinery
27. Viega Hidden Drains
28. Palimanan
29. Interchange