Increase the asset value of land
With that one word from the client, the story for the construction to be built here was decided, but in order to realize this, it is necessary to have a "rational way of building on land".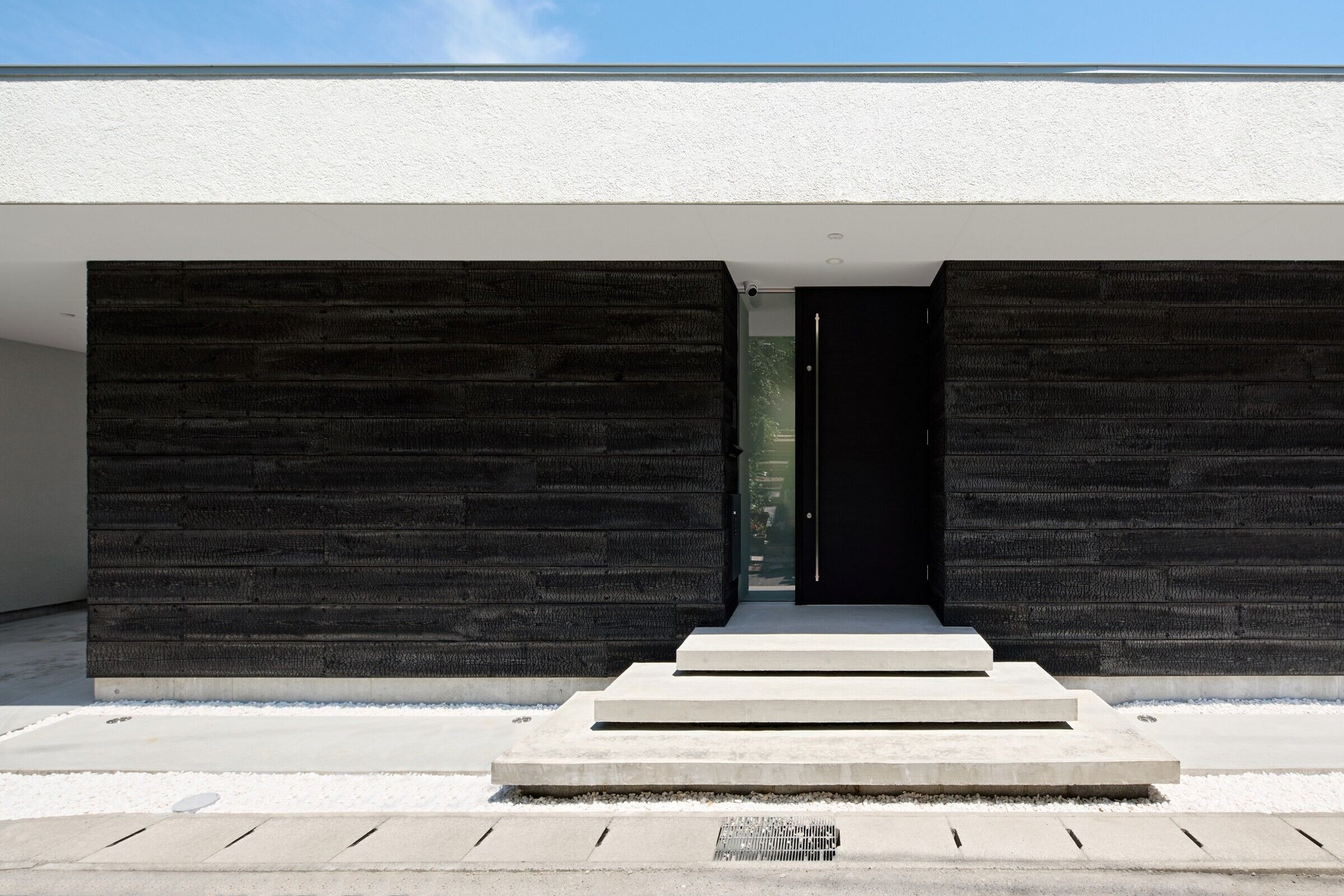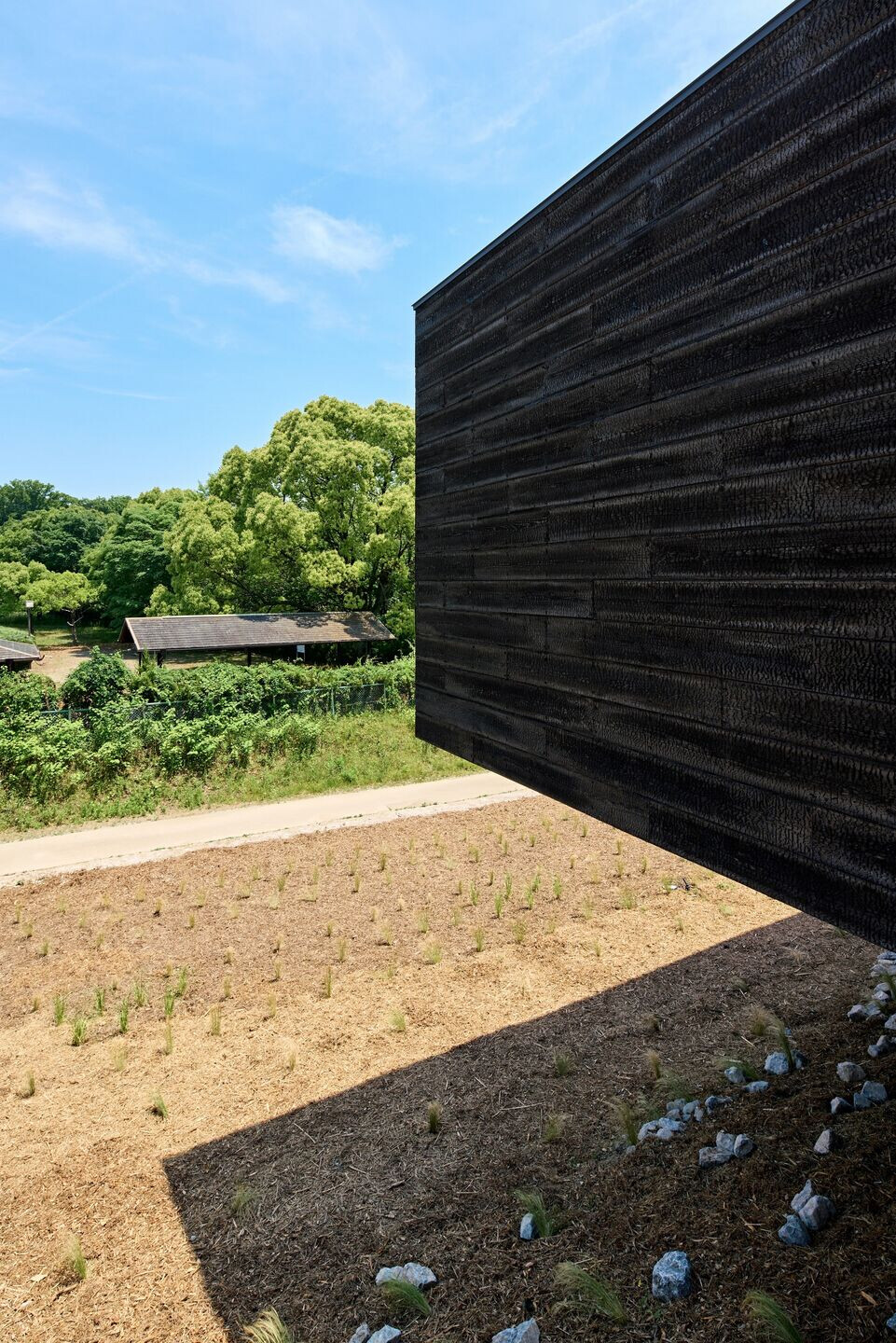 This is a private residence built on a slope 4 m down from the road toward the pond.
In the case of such sloping land, it can be said that the general solution is to create a semi-underground RC frame that withstands soil pressure from above and takes into account the fit on the waterproof.
However, in the case of this site, it is a condition that it is "a structure that can be demolished in the future" by urban administrative guidelines.
So in this project, the building was landed on the road side, and the Cantilever was realized in a "timber structure" without going down from the road.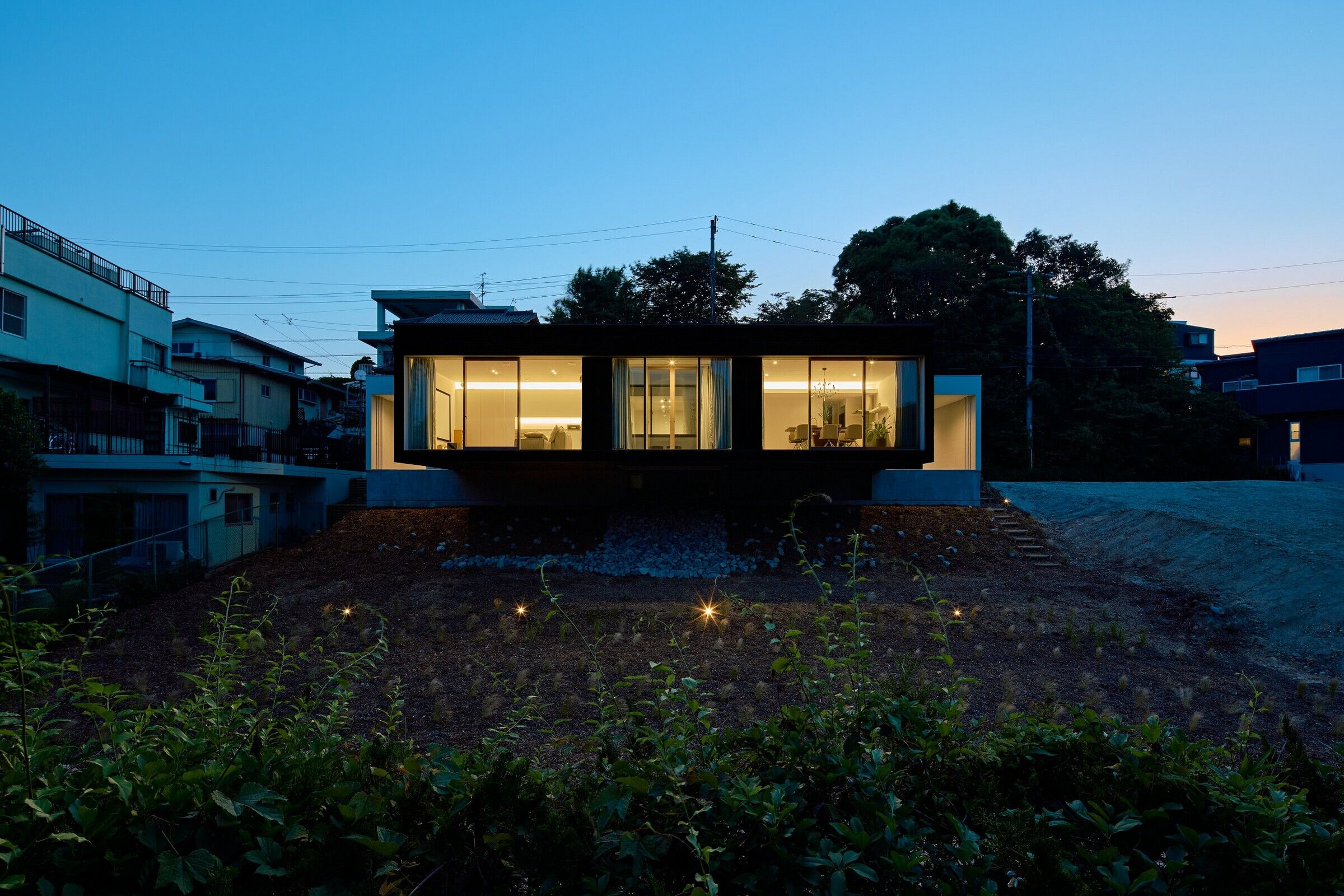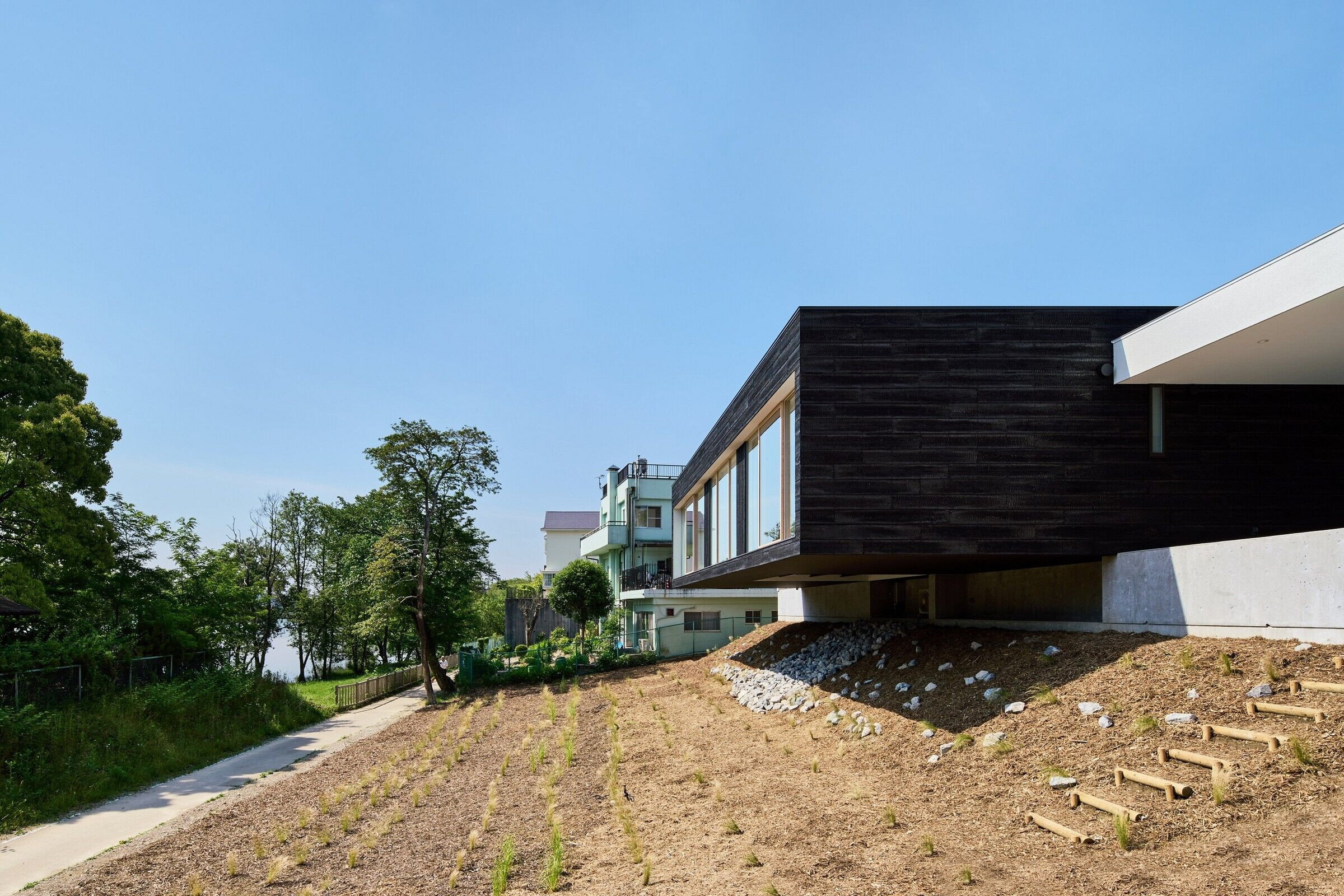 Foundations not limited to slopes
The site is large enough to allow for plenty of work areas, but it is difficult to approach from the under the incline, and conversely, construction vehicles that can descend the slope from the road is limited.
In this project, it was decided that construction vehicles would not enter the premises, and in order to construct all processes from the road side without the construction vehicles going down from the road, a foundation slab was laid with the amount of concrete required as a weight within a range of 5 m from the front road, and steel truss beams made of H steel and C steel were raised. This made it possible to cantilever an additional 5m from the slab, and it was possible to construction a timber frame without being restricted by the inclination.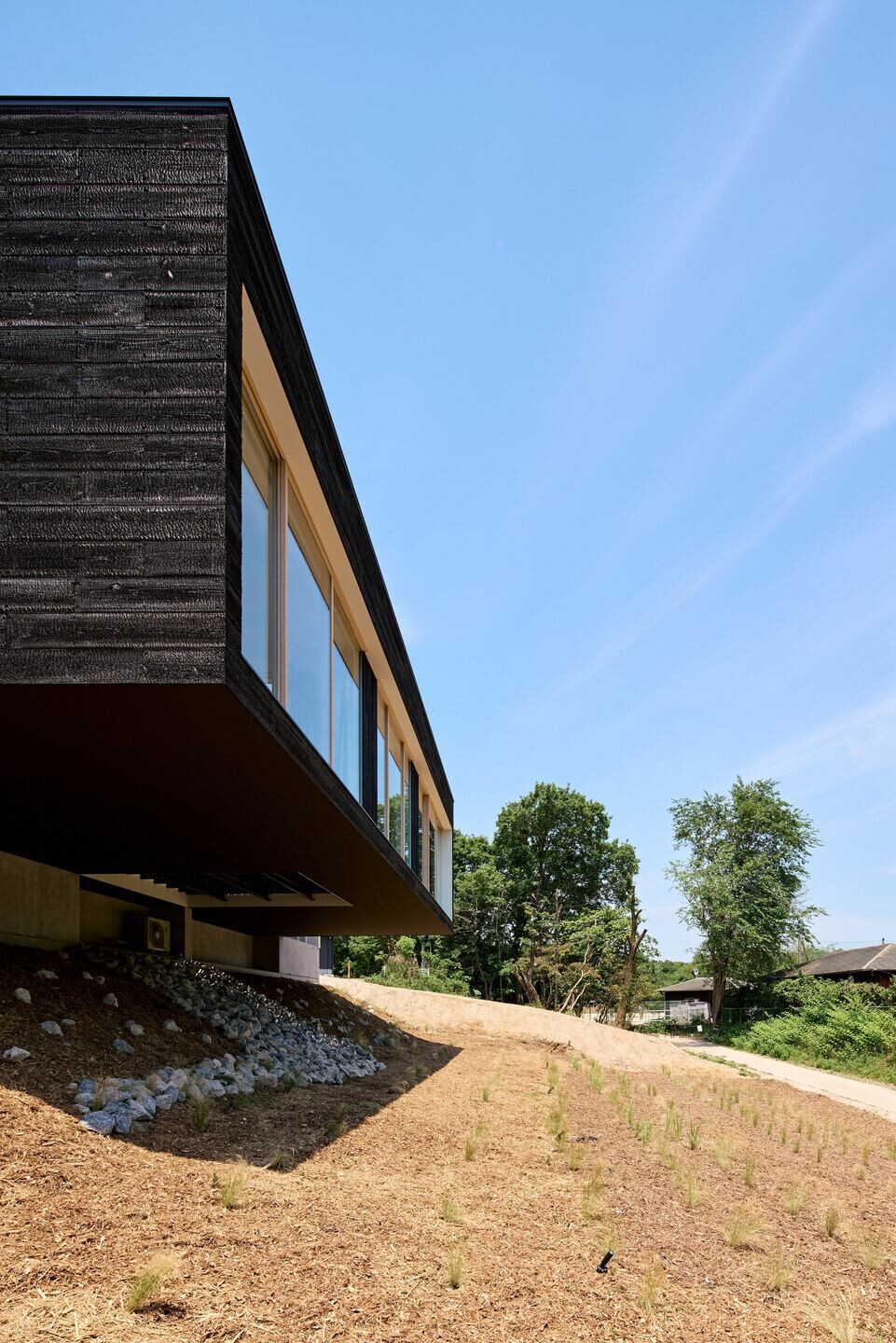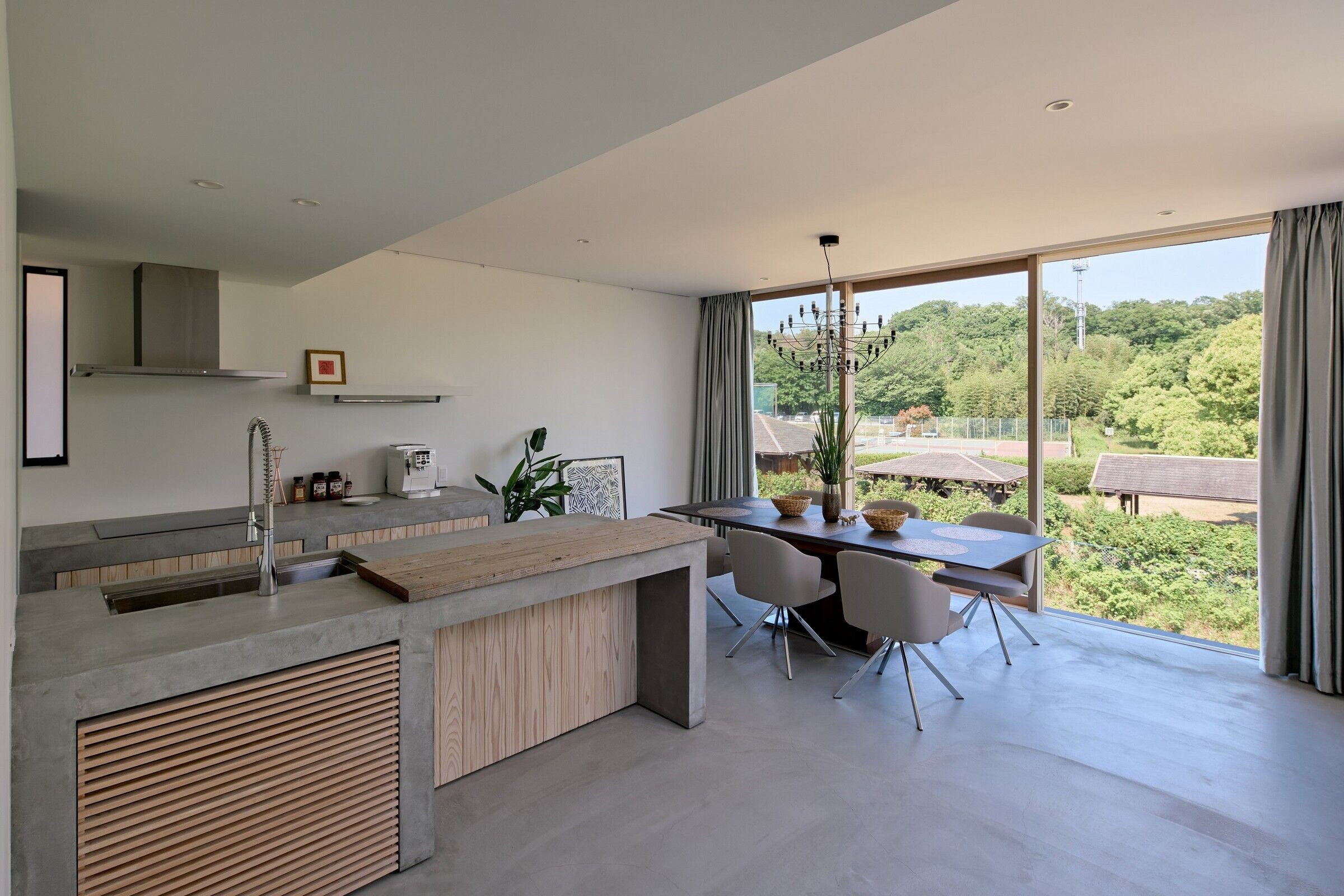 Design the center of gravity
A structure with a width of 15 m secures the weight required for a cantilever of 5 m with a concrete weight, and the balance of the center of gravity of the building is on the road side by putting all the housing planning and equipment on the road side.
Without being buried in the ground, this building is built with a balance of center of gravity and half of the house is floating.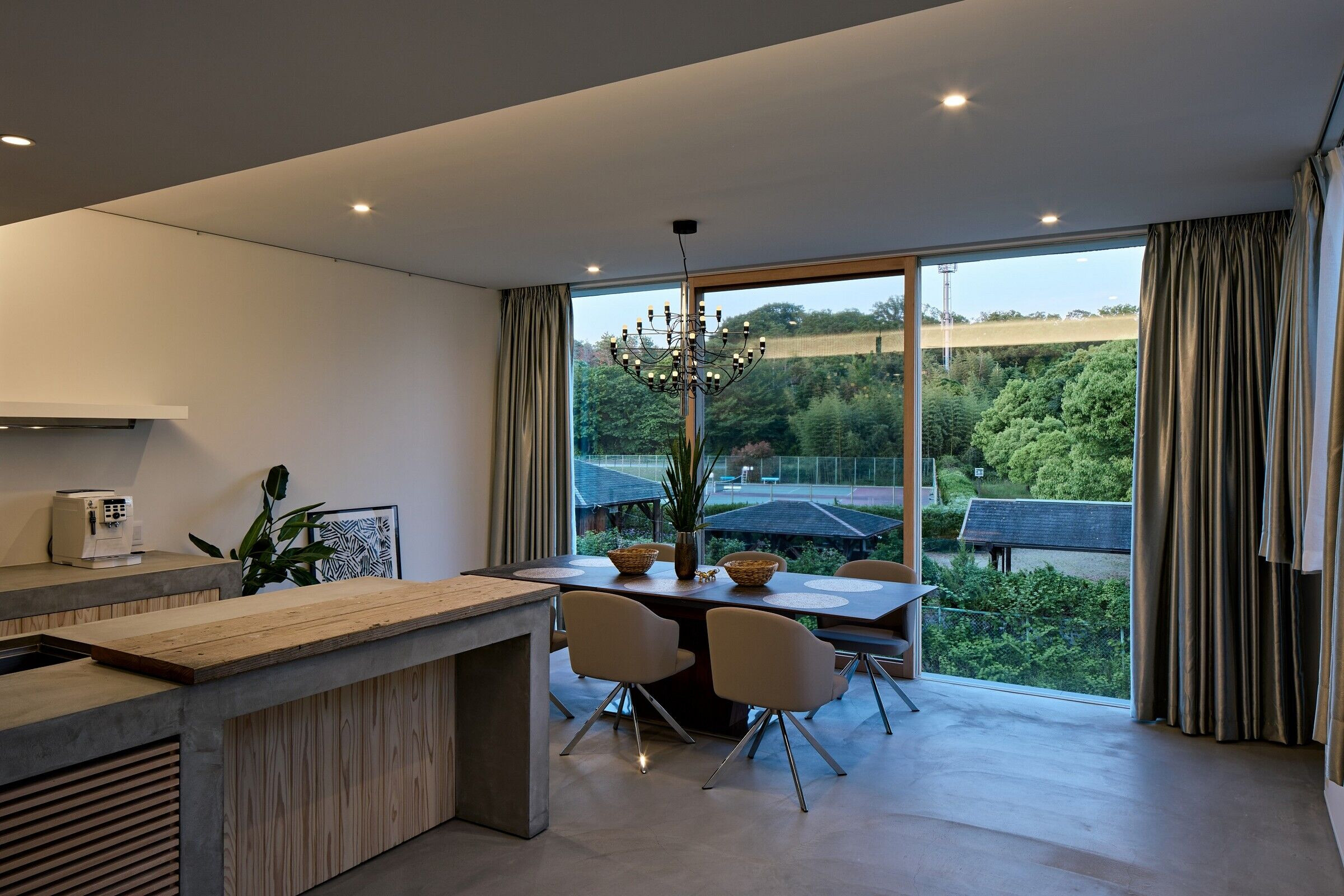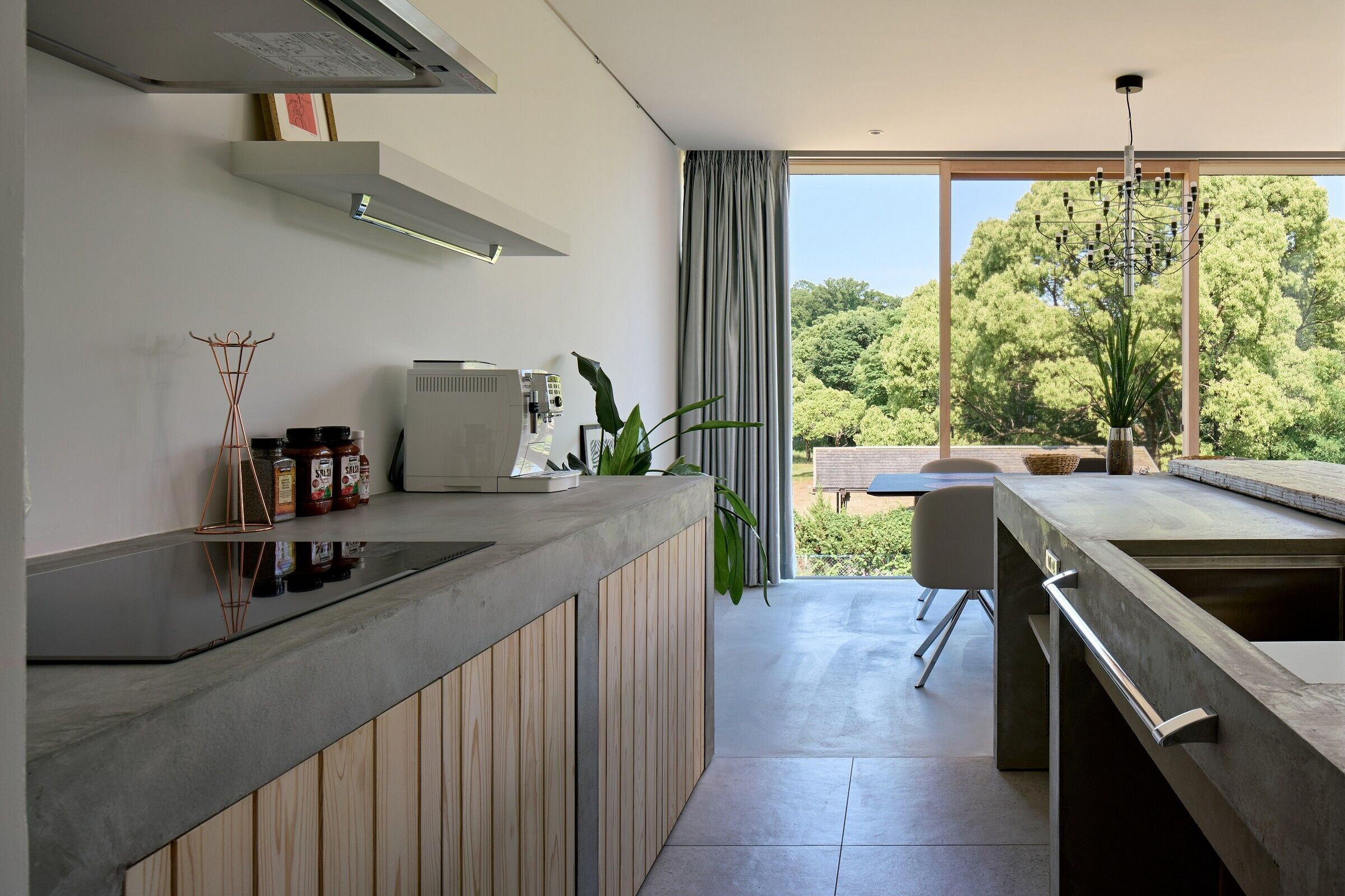 As a result, all the equipment piping was completed near the road, and it became possible to reduce costs without using pump-up equipment, and it was possible to get this view even though it was a one-story building.
"Designing the center of gravity" simplifies equipment piping, and this construction method suggests similar land and increases the value of land that is difficult to build.
Even if the building needs to be removed due to urban planning in the future, it can be dismantled from the road side in the reverse procedure, and it is a rational construction that can suppress the footprint and leave the original land almost as it is.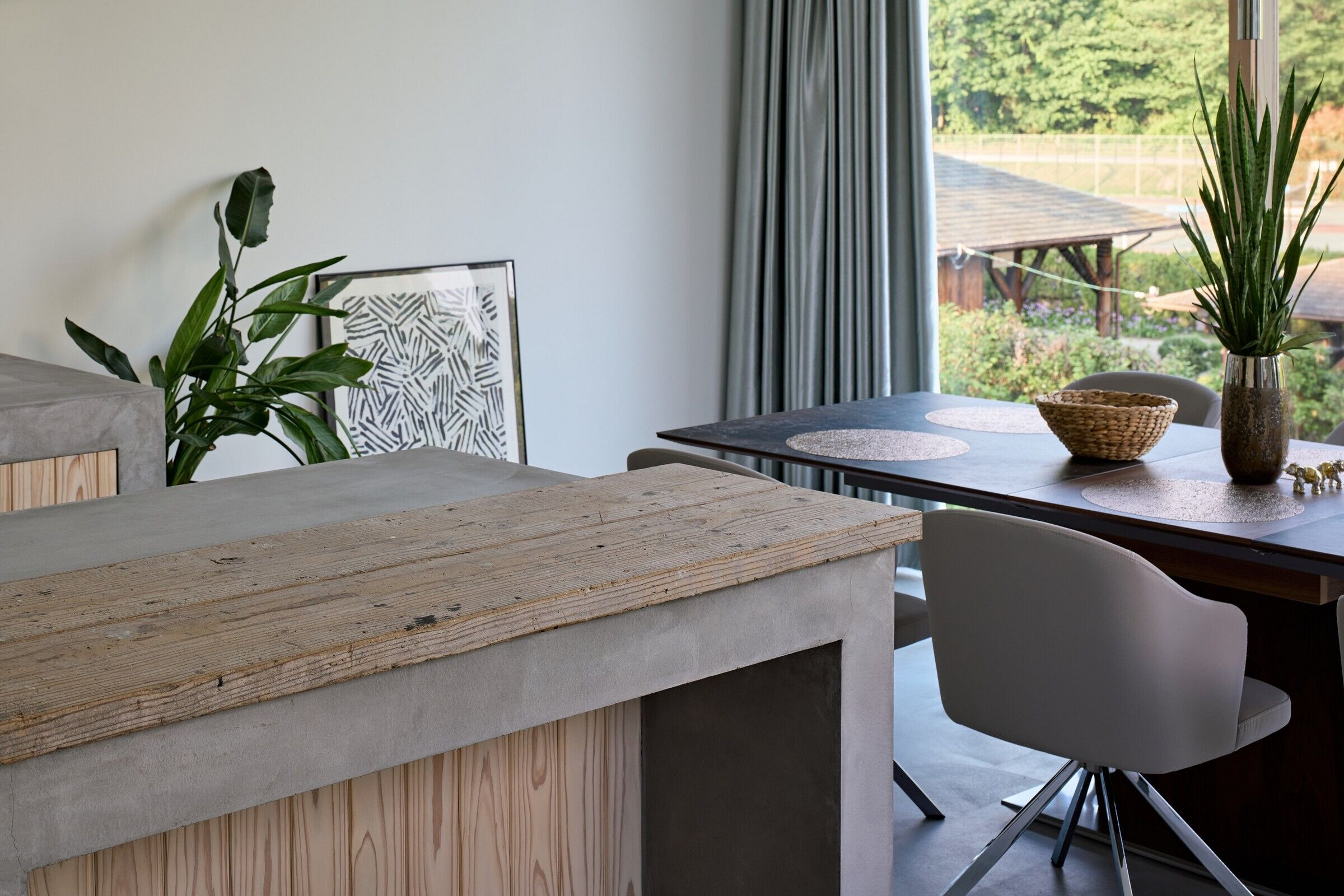 Team:
Architect: Tatsuya Kawamoto + Associates
Contractor: Sawazaki kensetsu co., ltd.
Structural engineer: Enshu Structural Consultants
Photography: Takashi Uemura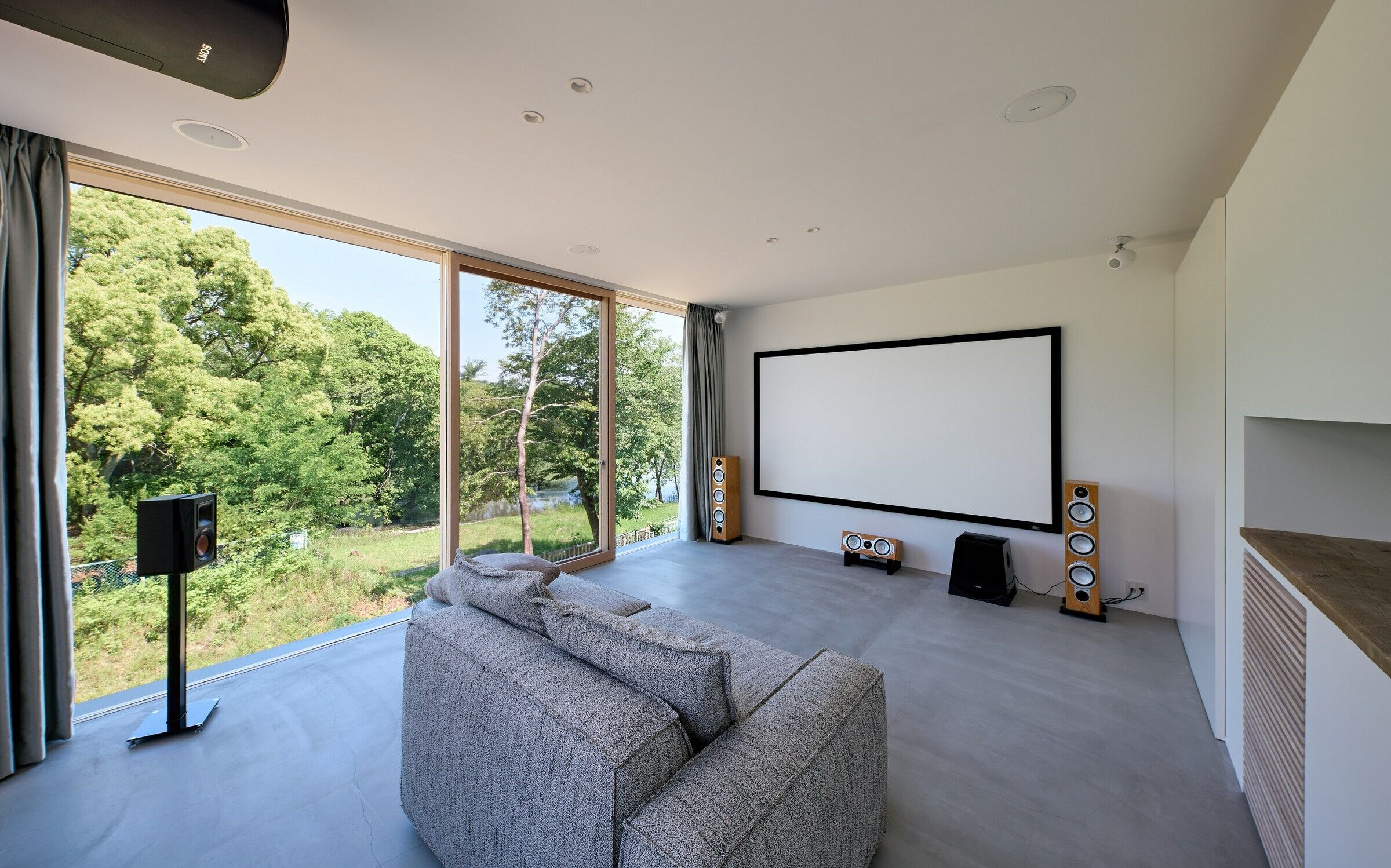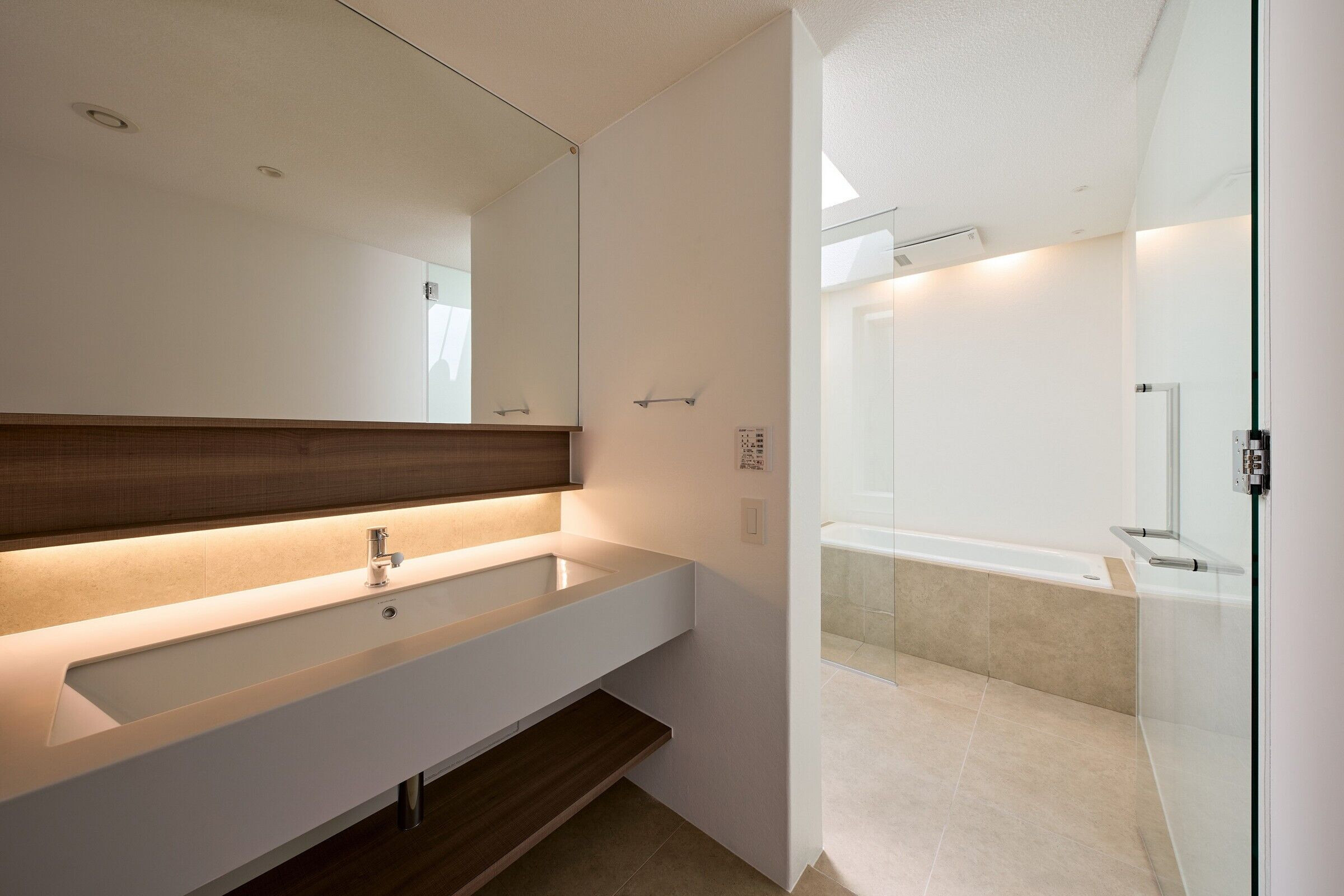 Material Used:
Structure: Timber structure