What was the brief?
The brief was for a full redesign of a three-story detached Victorian property in Chiswick, west London, including a complete remodel of the interior, and a new ground floor extension.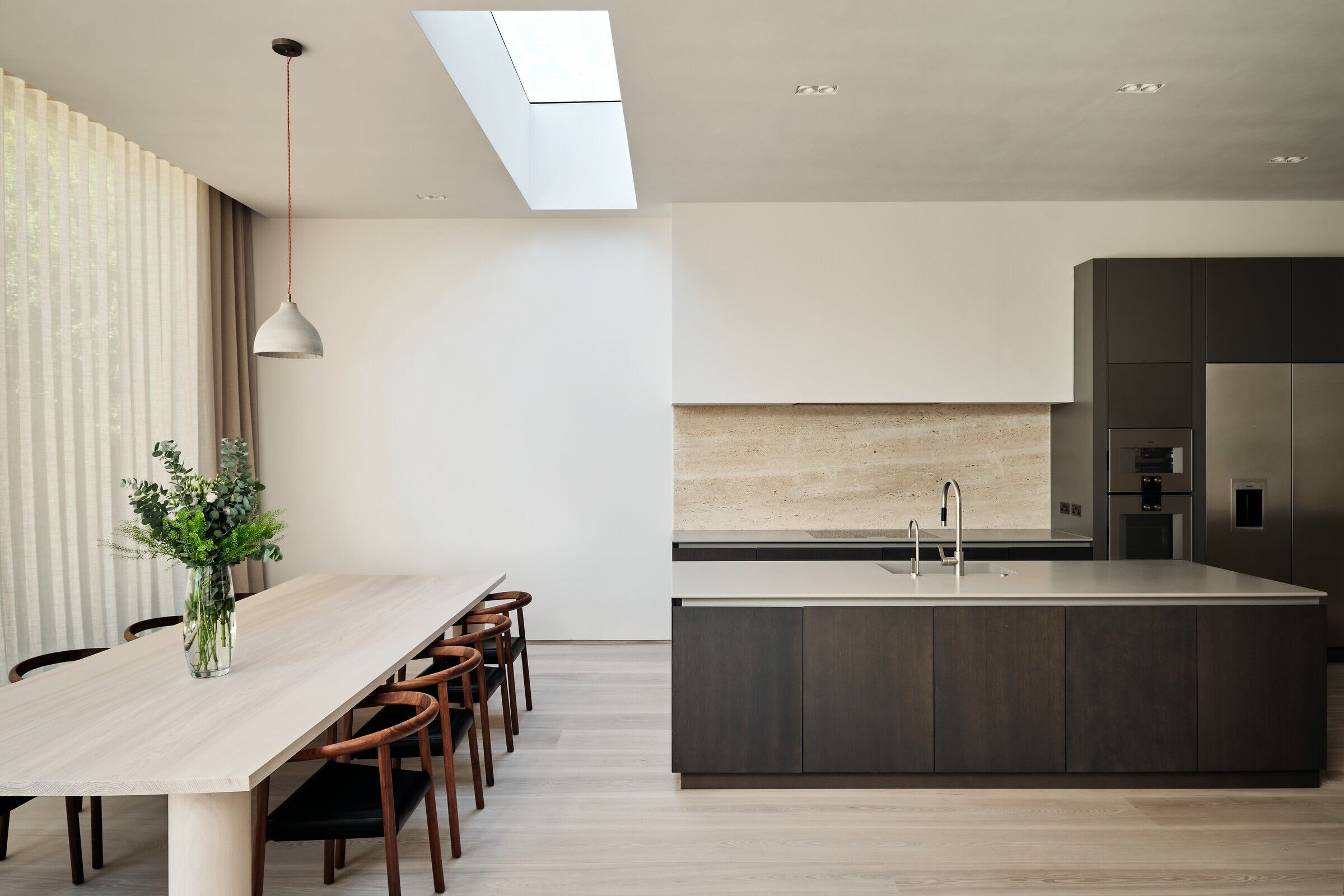 What were the key challenges?
Key challenges included keeping a balance between the open plan ground floor and the existing nature of closed rooms synonymous with a Victorian property. Other challenges encountered during the space planning included the significant level change from front to back of the property.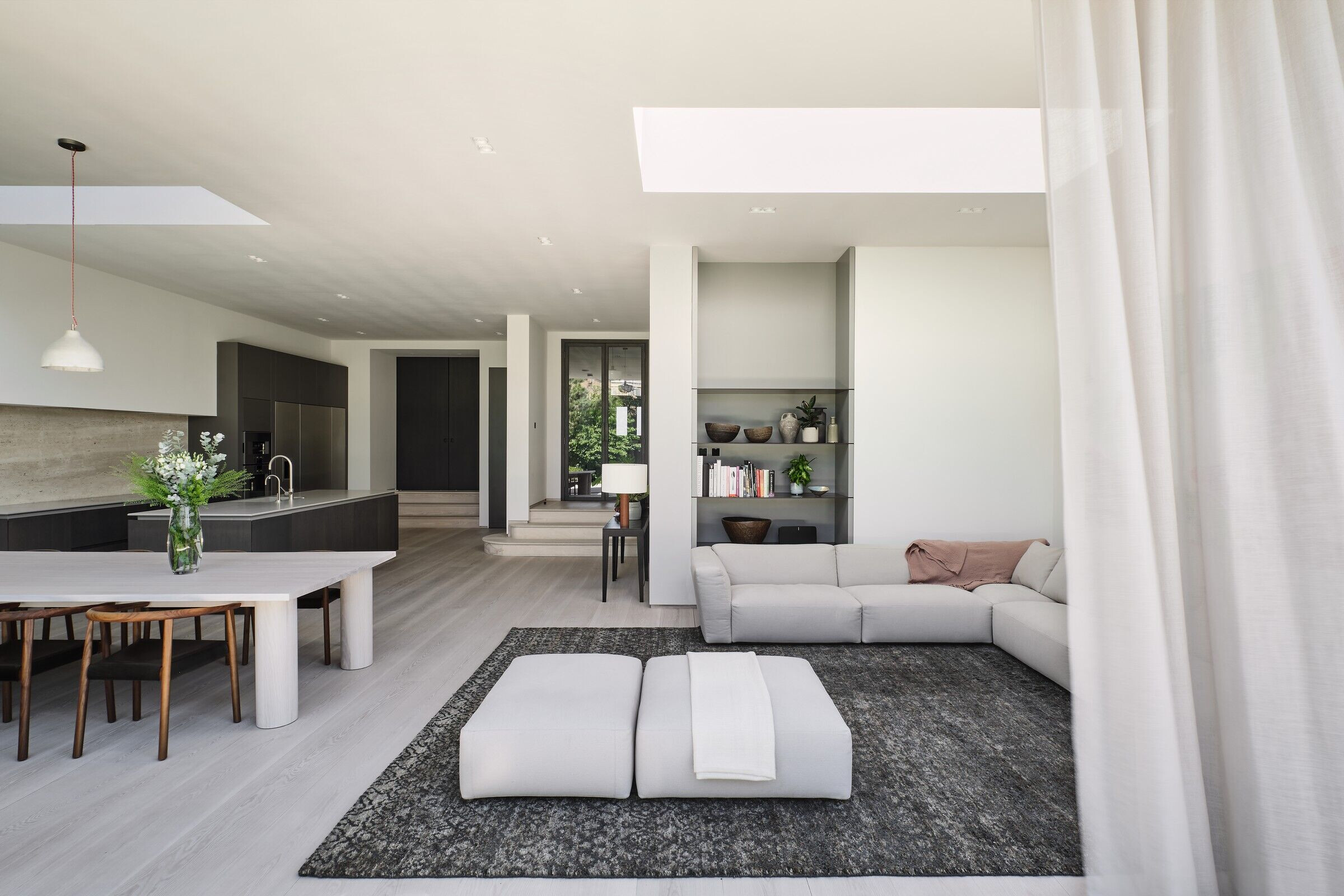 Although it was our intention to retain the original coving in the ground floor front rooms, the reconfigured plumbing needed for the first floor family bathroom meant we had to adjust the ground floor ceilings and sadly lose the coving. This type of compromise is a normal part of balancing practical requirements with aesthetic priorities when renovating a period property.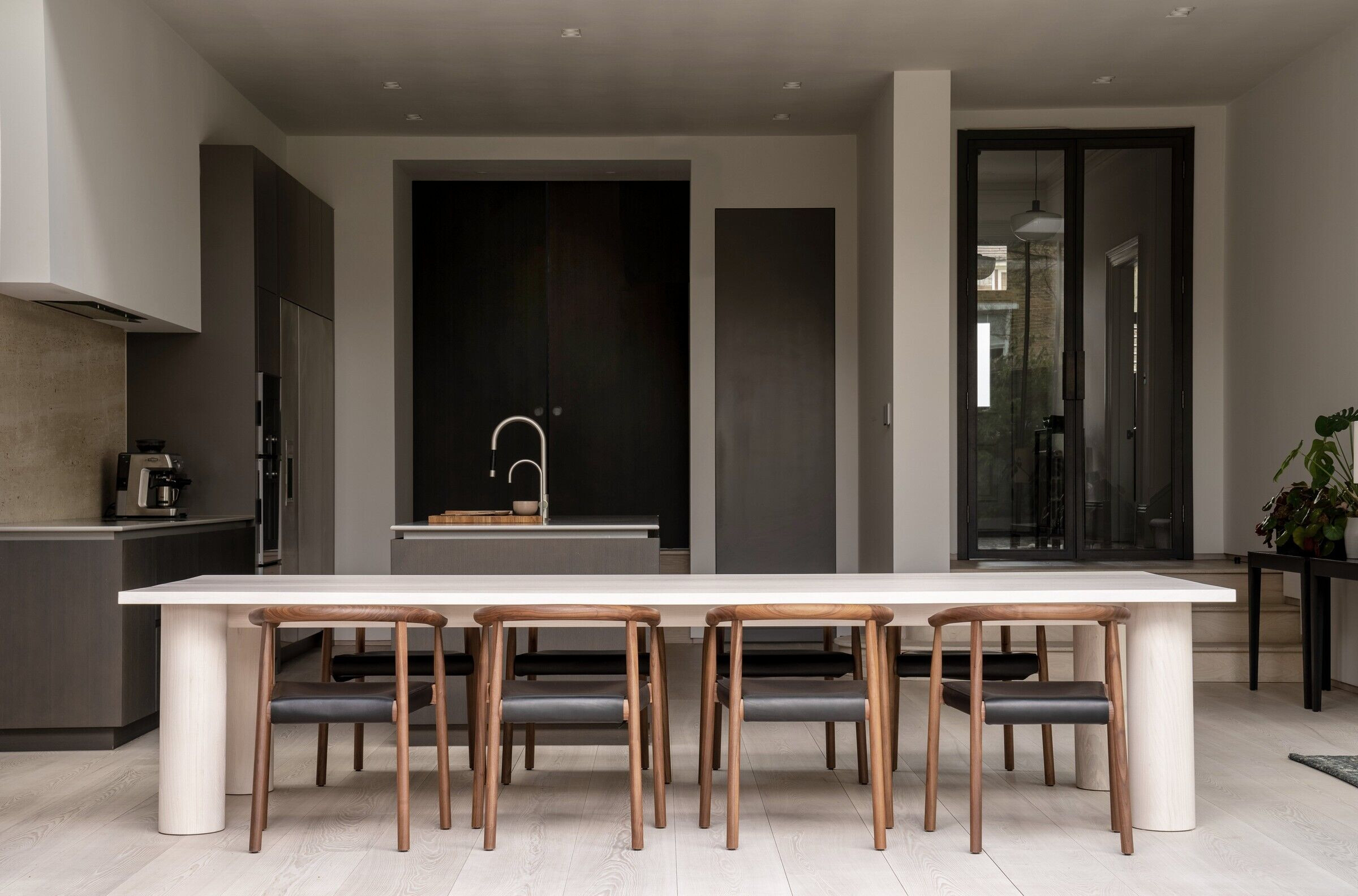 What materials did you choose and why?
In keeping with our preference for natural, hardwearing materials that improve with age and use, Jura Beige limestone and solid ash Dinesen flooring are applied throughout, complementing the calm architectural colour palette and creating consistency and visual harmony across the project. Walnut and oak were used for the furniture and accents, while a rich dark bronze was used for the ironmongery.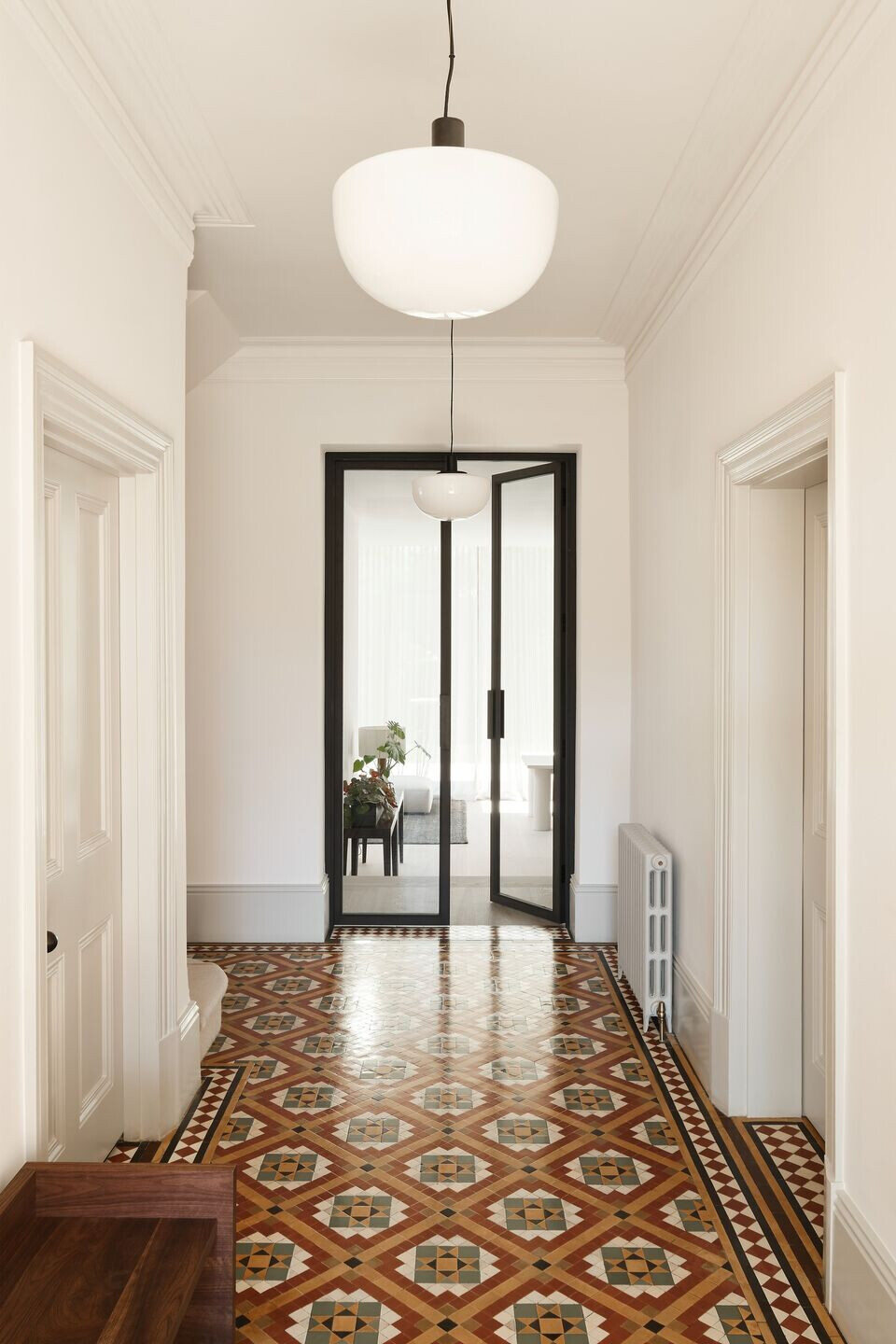 Material Used :
Flooring: Solid Ash, Dinesen
Doors: Dark bronze colour slim frame aluminum, IQ Glass
Windows: Dark bronze colour slim frame aluminum, IQ Glass
Interior lighting: Delta Light
Interior furniture: Robert London Design
Full FF&E List:
HALLWAY
- Bench, Walnut and leather, Design and manufacture by Robert London Design
- Mirror, Glas Italia Marlene Wall Mirror by Philippe Starck
- Wall lighting, Muse by Tooy Lighting, supplied by Holoways of Ludlow
- Pendants, Bank Pendant, supplied by Holoways of Ludlow
LIVING ROOM
- Dining table, Material : Ash, Design and manufacture by Robert London Design
- Dining chairs, Material : Walnut, Tokyo Chair, Designer: Niels Bendtsen
Manufacturer: Bensen supplied by Viaduct.
- Side tables, Dark stained oak, Design and manufacture by Robert London Design
- Sofa, Verzelloni Elliot Modular Sofa
- Rug, Sonoma Rug - Armadillo, supplied by RBTwelve
- Side lamp,Moragas Table Lamp by Santa & Cole
- Window dressing, Voile Melissa Pebble, Pret A Vivre
KIDS' BEDROOMS
- Beds, Design and manufacture by Robert London Design
- Rugs, supplied by Larusi
- Reading Light, Artemide clamp
- Table Lamp, Tolomeo Micro Pinza
- Storage, Raga Rectangular Woven Basket, La Redoute
- Side table, HKliving, Terra Side Table
- Assorted floor mattresses and cushions, Nobodinoz