Situated directly across from the Riverwalk, Brookland delivers unparalleled riverfront and city views coupled with a culturally rich environment.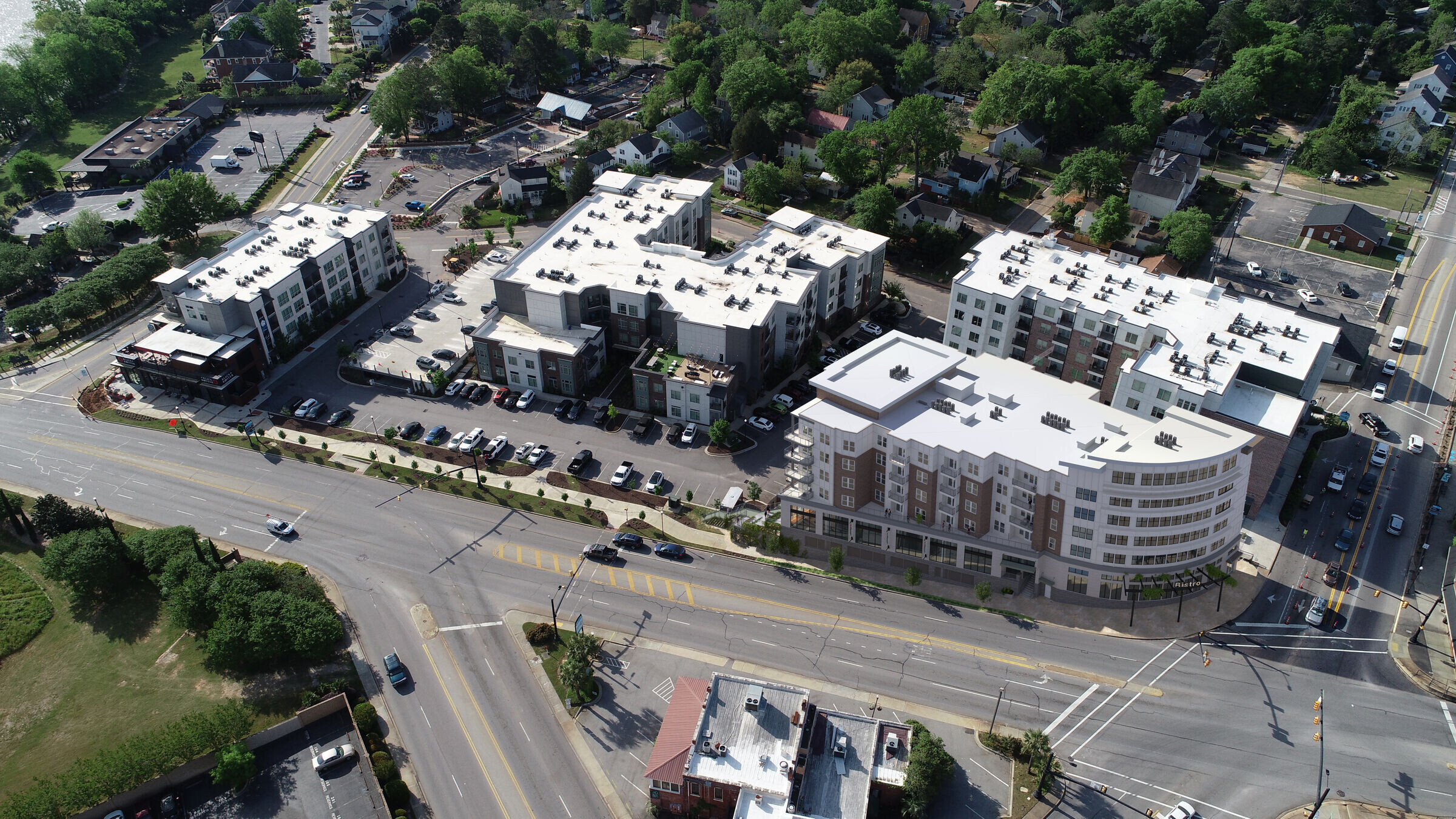 Aerial and exterior daytime / dusk 3D renderings were completed to showcase their four main residential buildings.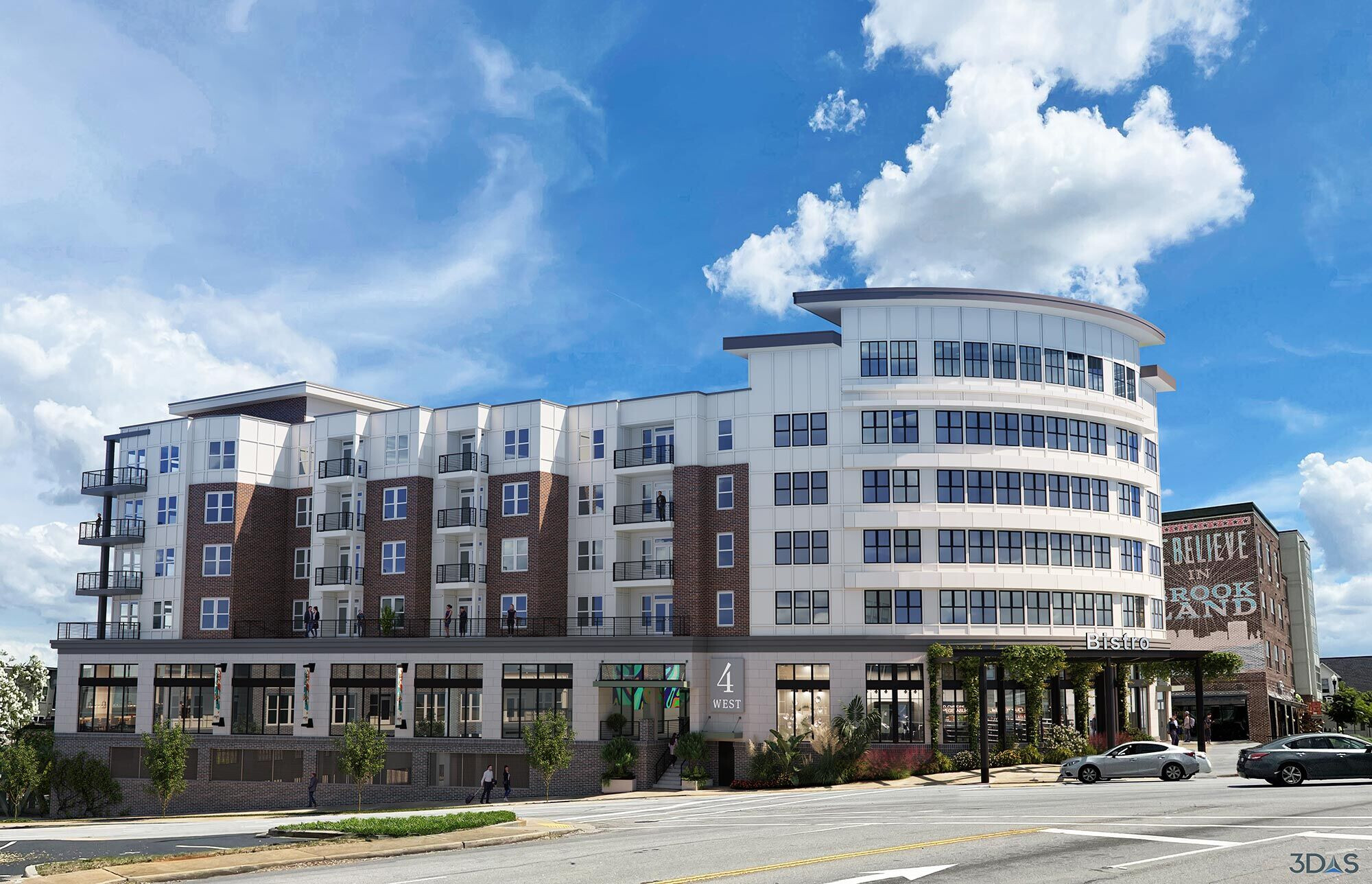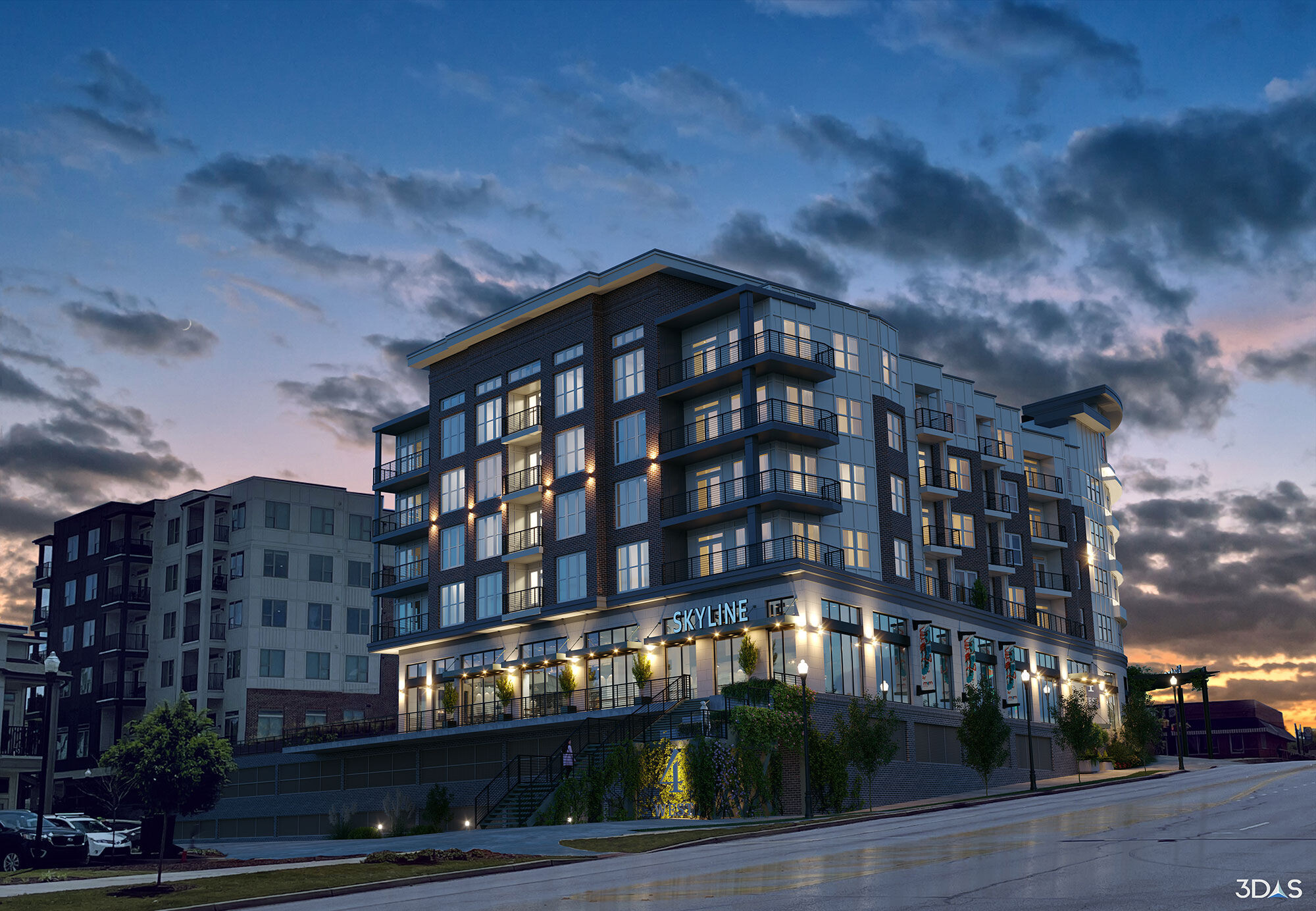 Review the 4 West and Brookland gallery below. Images include aerial photomontages for day, evening and a Christmas theme for the plaza area.
>> Learn more about West Columbia's 4 West & the other Brookland buildings.