Waterline Miami River commissioned 3DAS to create apartment amenity 3D renderings. These areas include the aqua lounge and social room.

Photo of the completed social room (above) and the 3D rendering (below).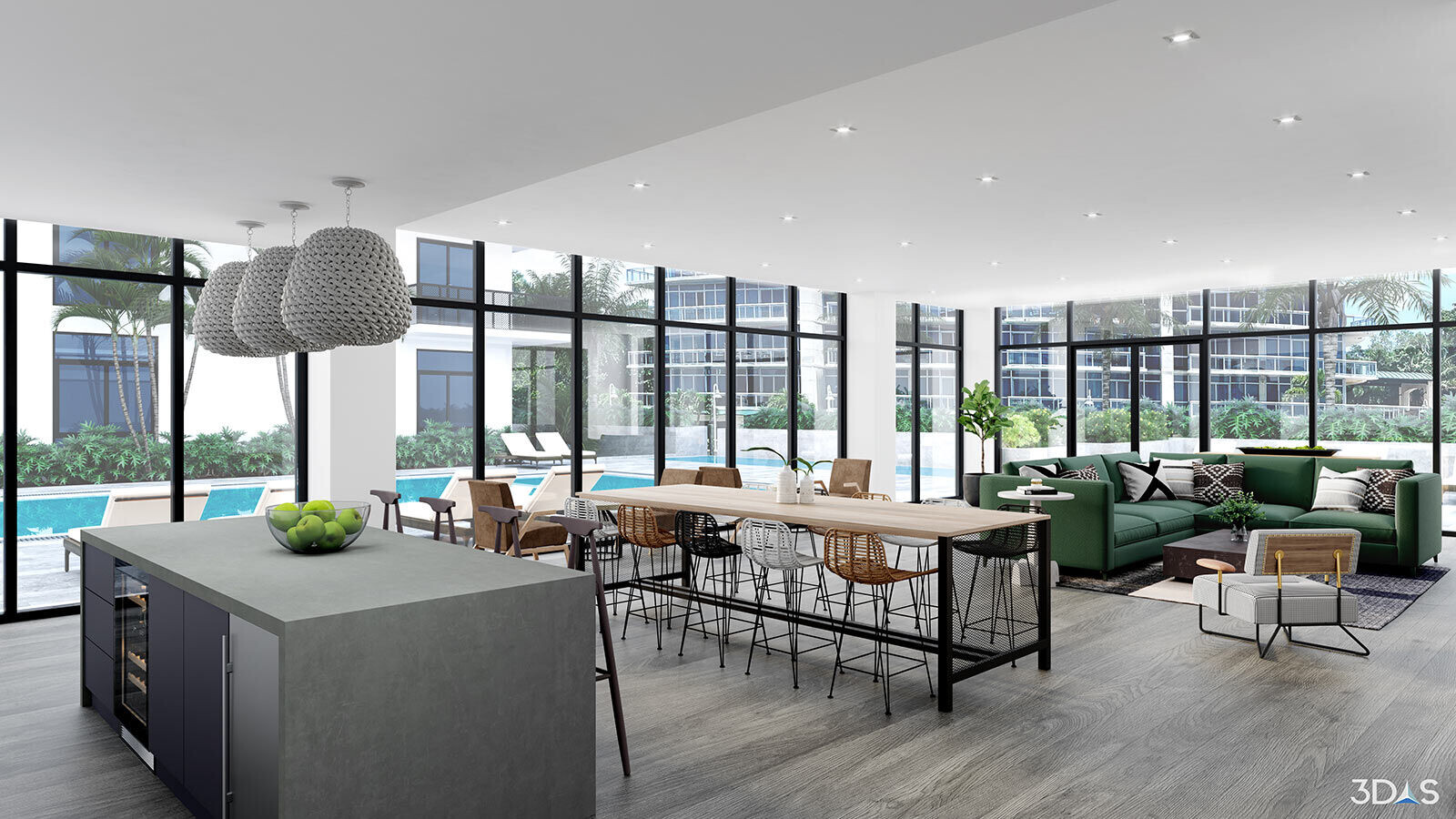 Waterline Miami River is the newest luxury, ultra-amenitized apartment development located in the heart of the City of Miami. Set just half a mile south of Miami's Health District and one mile west from Downtown Brickell along the Miami River. Our residents will enjoy close proximity to burgeoning dining and entertainment destinations, and the most high-end lifestyle-centered property amenities. The Miami River is a focal point of the city, with Waterline Miami River sitting on over 1,000 feet of unobstructed water frontage.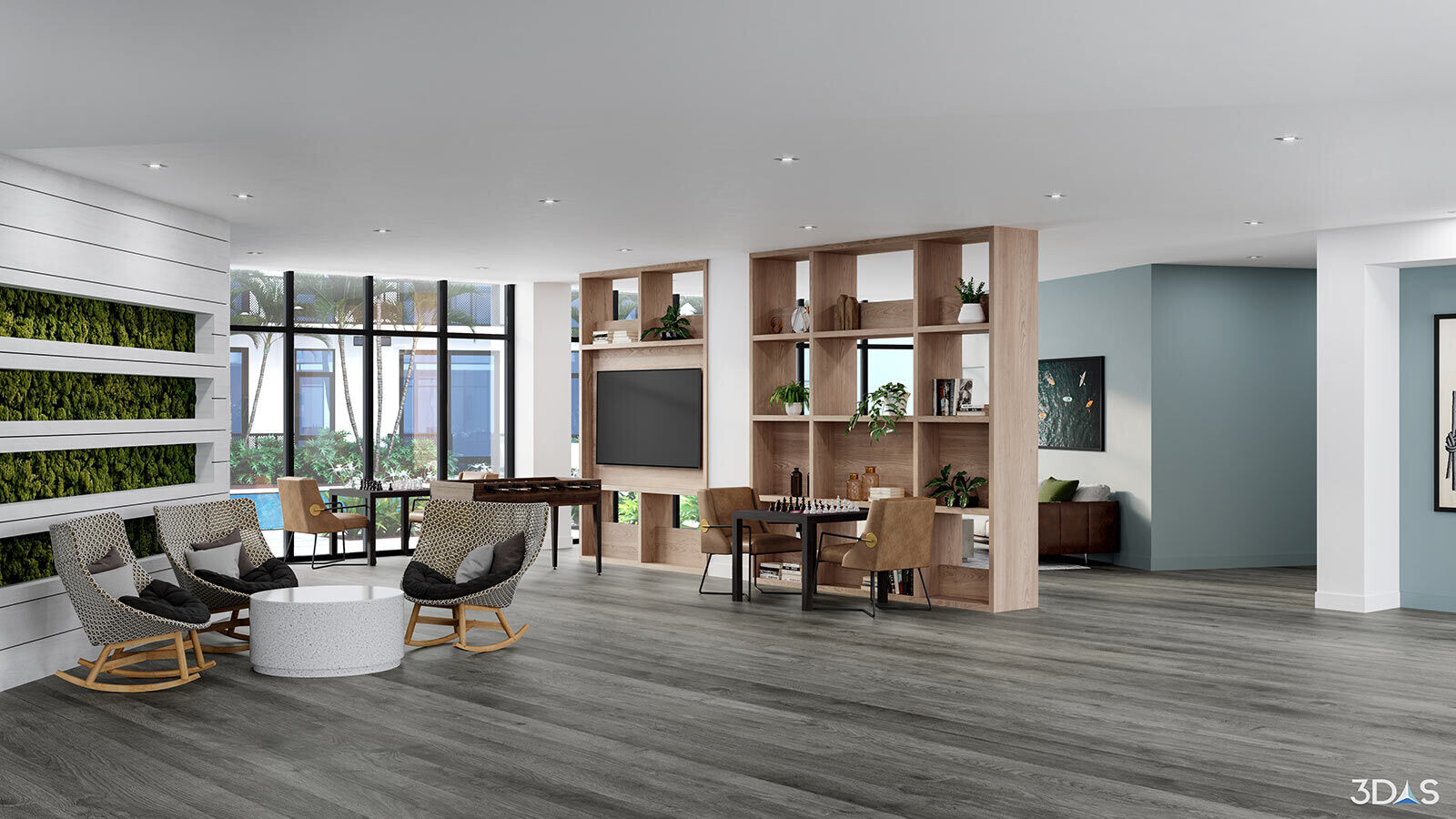 >> Learn more about Waterline Miami and see other Miami, FL renderings.