To create a bohemian sanctuary to unwind and relax. This place should not only cater to the typical Ibiza party crowd but also for young families as a home away from home. With an outdoor pool, indoor spa area, gym, dedicated yoga area, an outdoor cinema, ping pong and soccer table, garden with home grown olives and other vegetables, there is basically everything you can think of.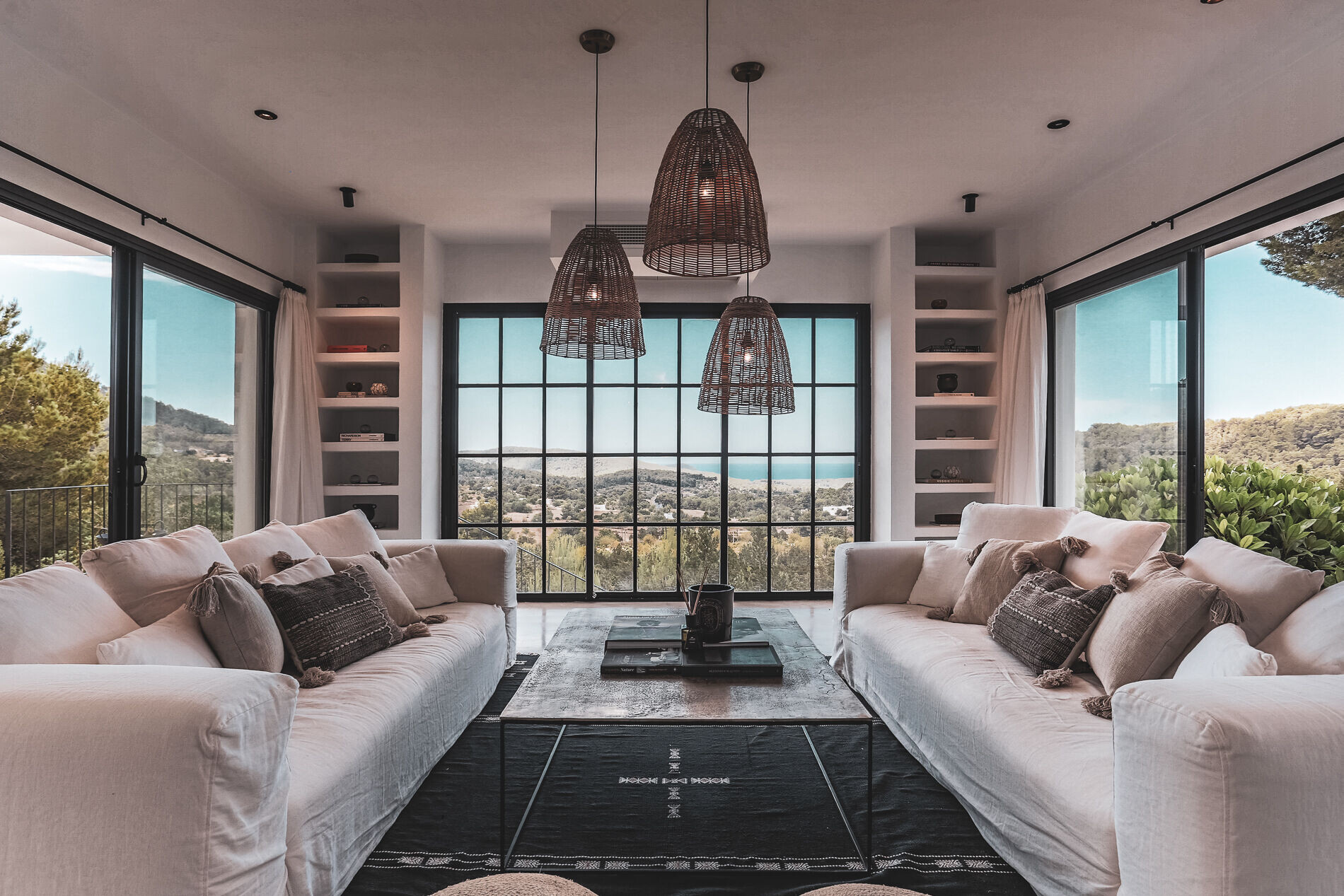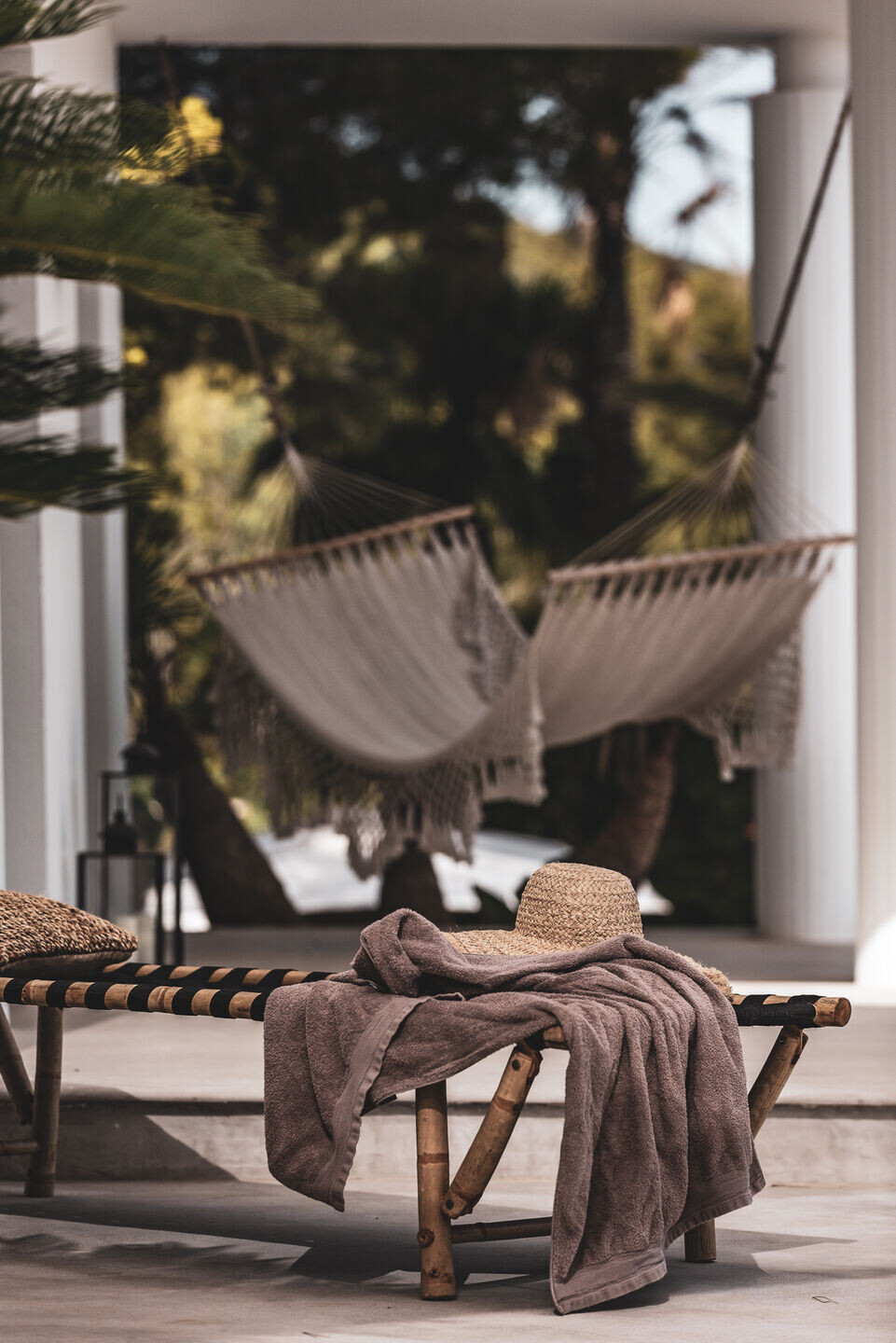 We got hit by the pandemic in the middle of the project, which didn't make it easy to get things on to the island.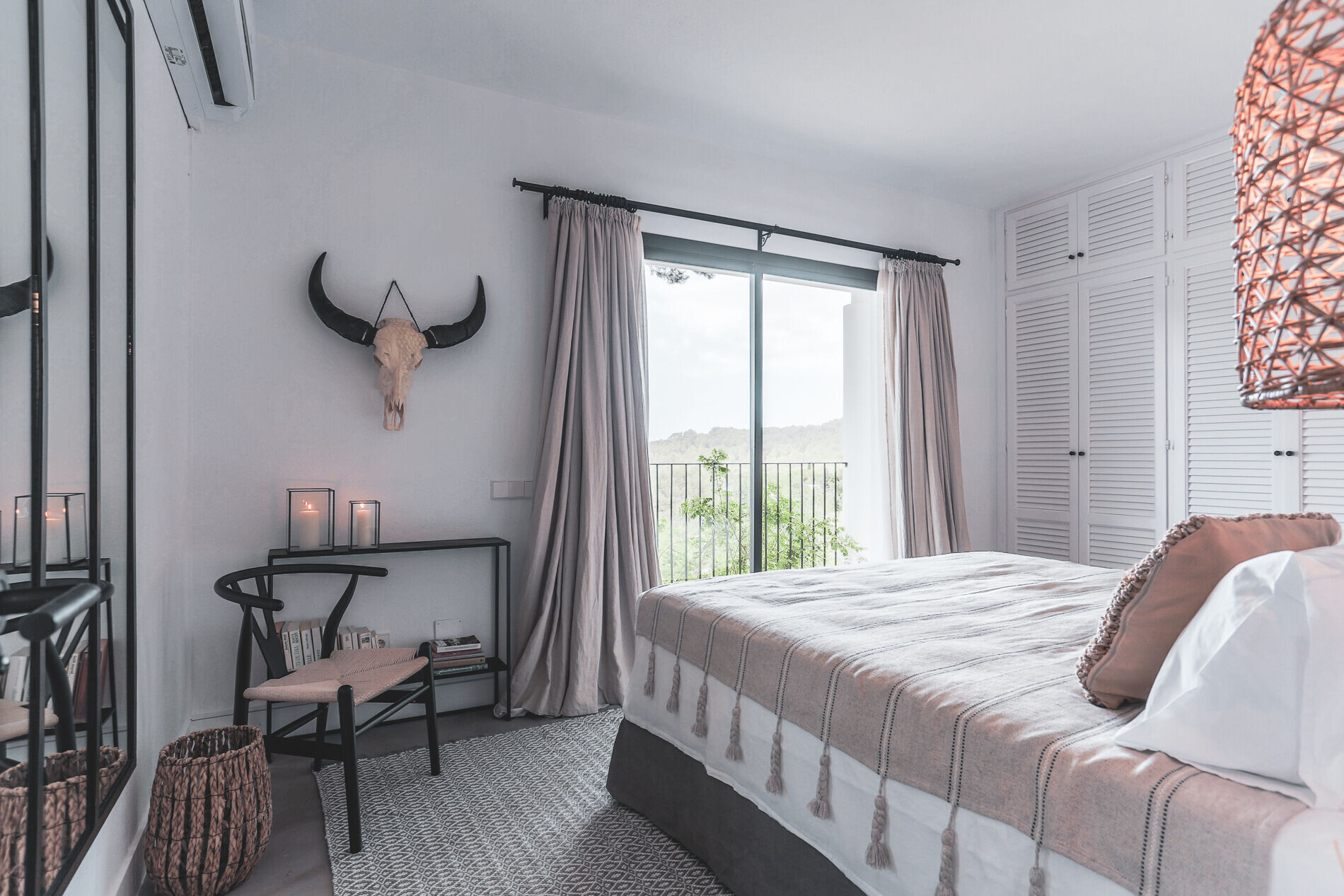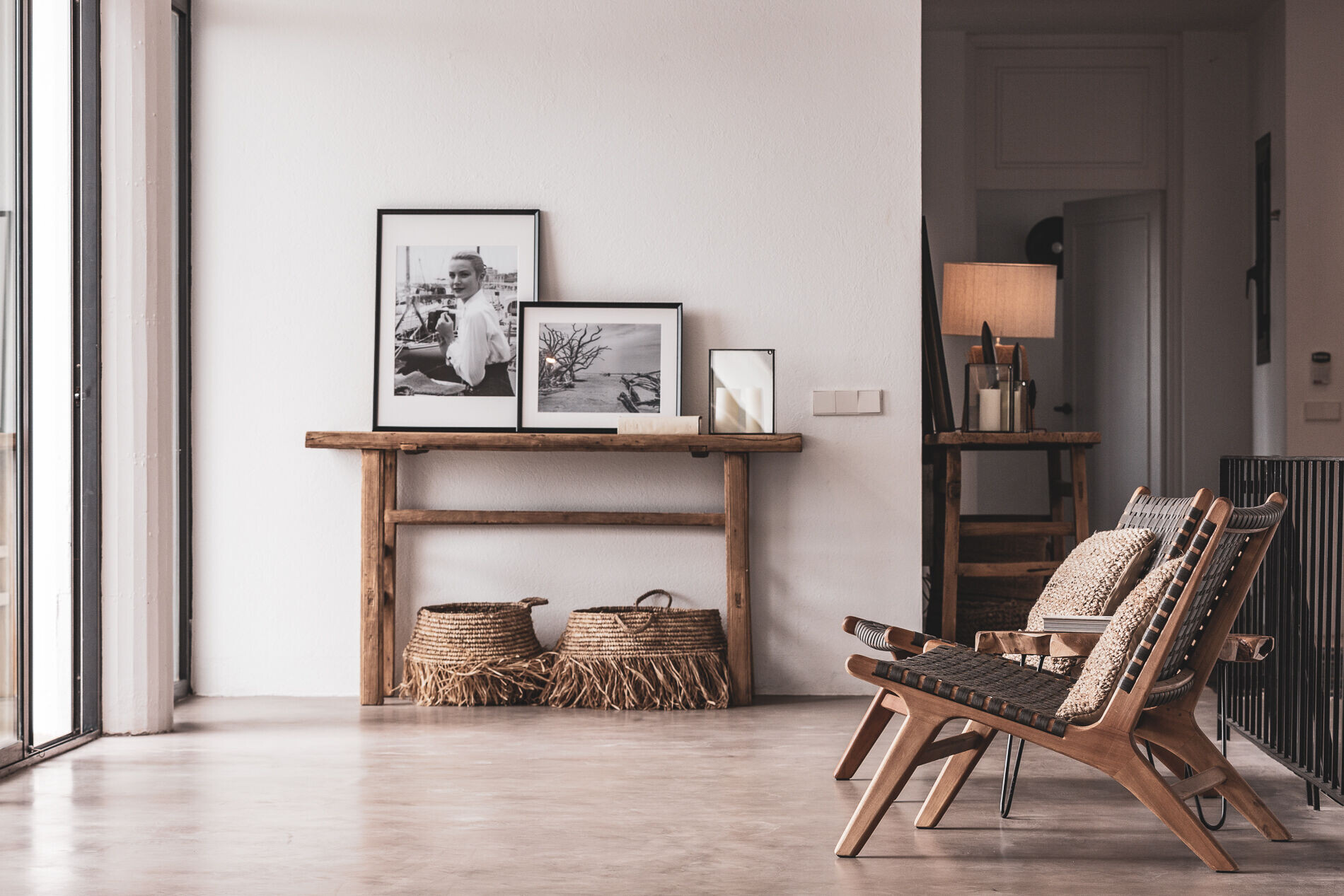 It was a renovation project so we did not change anything structurally. We basically really worked with the structure we had there. The finca was built by a French family in the 70's and had teracccotta floor and white balustrades everywhere. I think that combination just reminded me way to much of the local hospital so I went for the complete opposite vibe and covered all the floor inside and outside with microecment, changed the chunky white balustrade to thin black poles, as well as added a lot of rustic reclaimed timber elements and soft linen as a main fabric. The design is very minimal, bohemian and elegant. I think with the beautiful architectural set up it has already had and those amazing views, more interior elements would have just distracted from that style.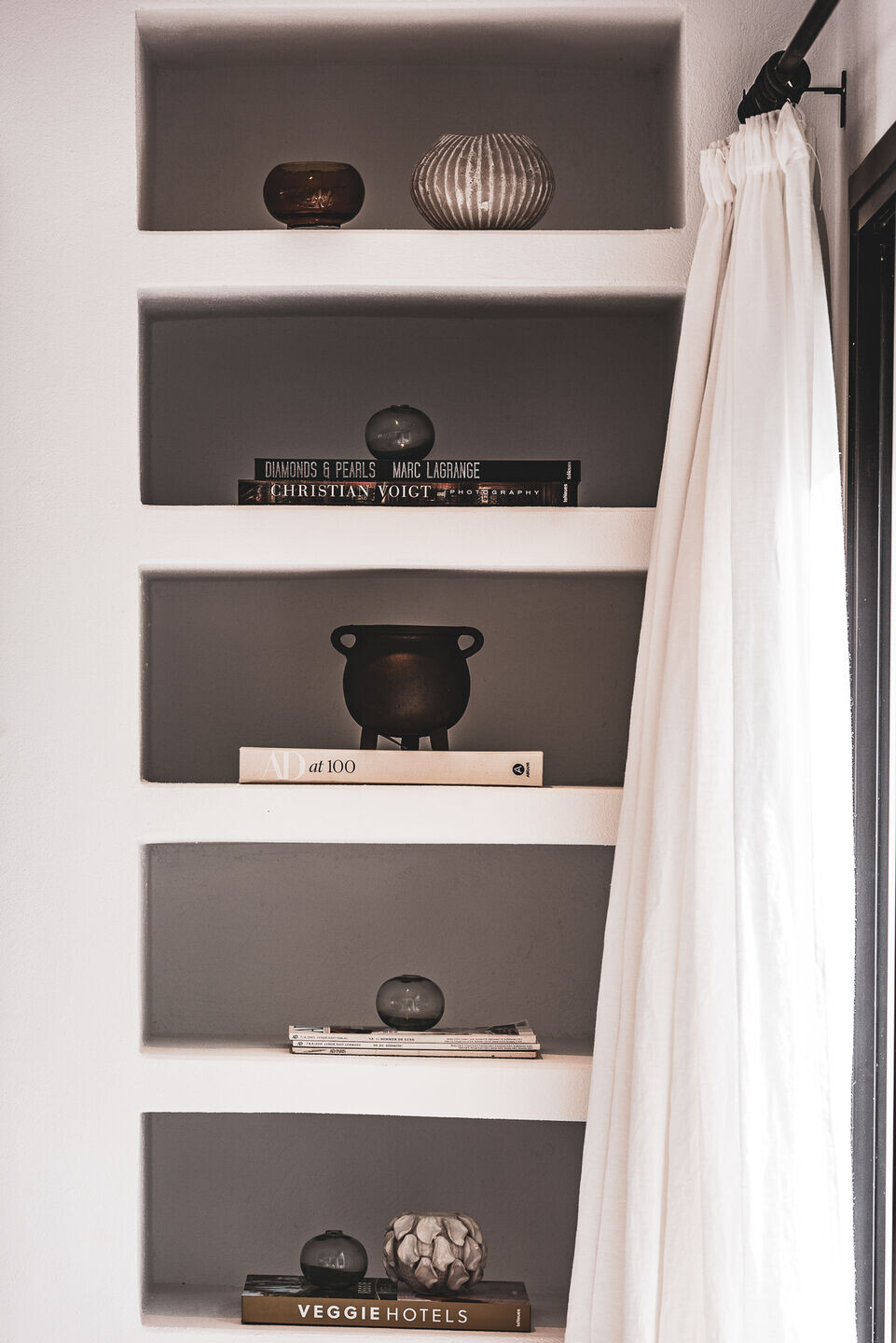 Team:
Interior design: Theresa Obermoser Interior Design
Photographer: Sergio Lara