On the Pacific coast of Guerrero belonging to the bay of Zihuatanejo, lies "the cliff house" prostrated on cliffs that are constantly hit by the force of the sea. Located in an environment of endemic vegetation revealing each season in the region. Birds of different species nest on the slopes of the ridges and a small lighthouse warns fishermen and provides light in that immense darkness.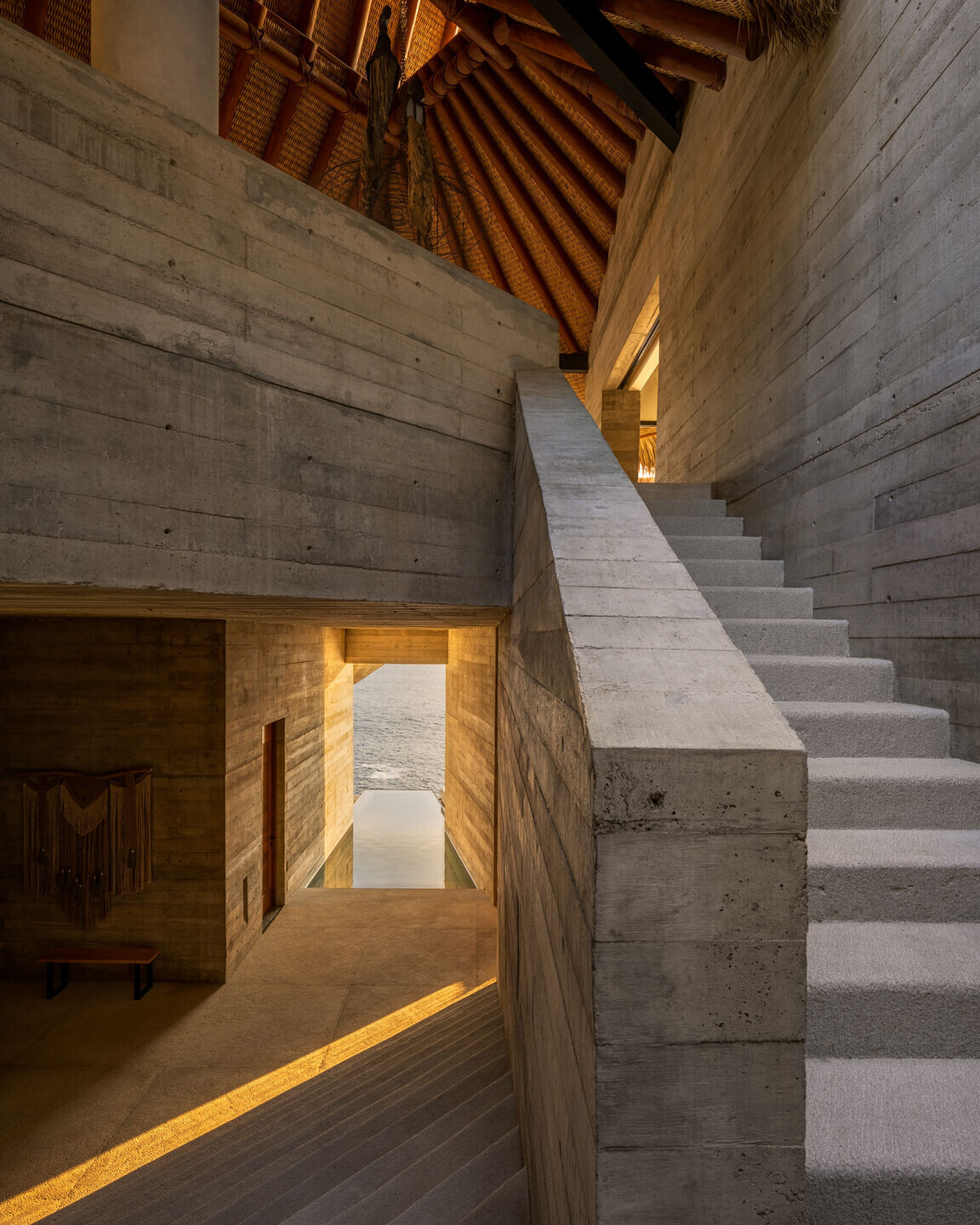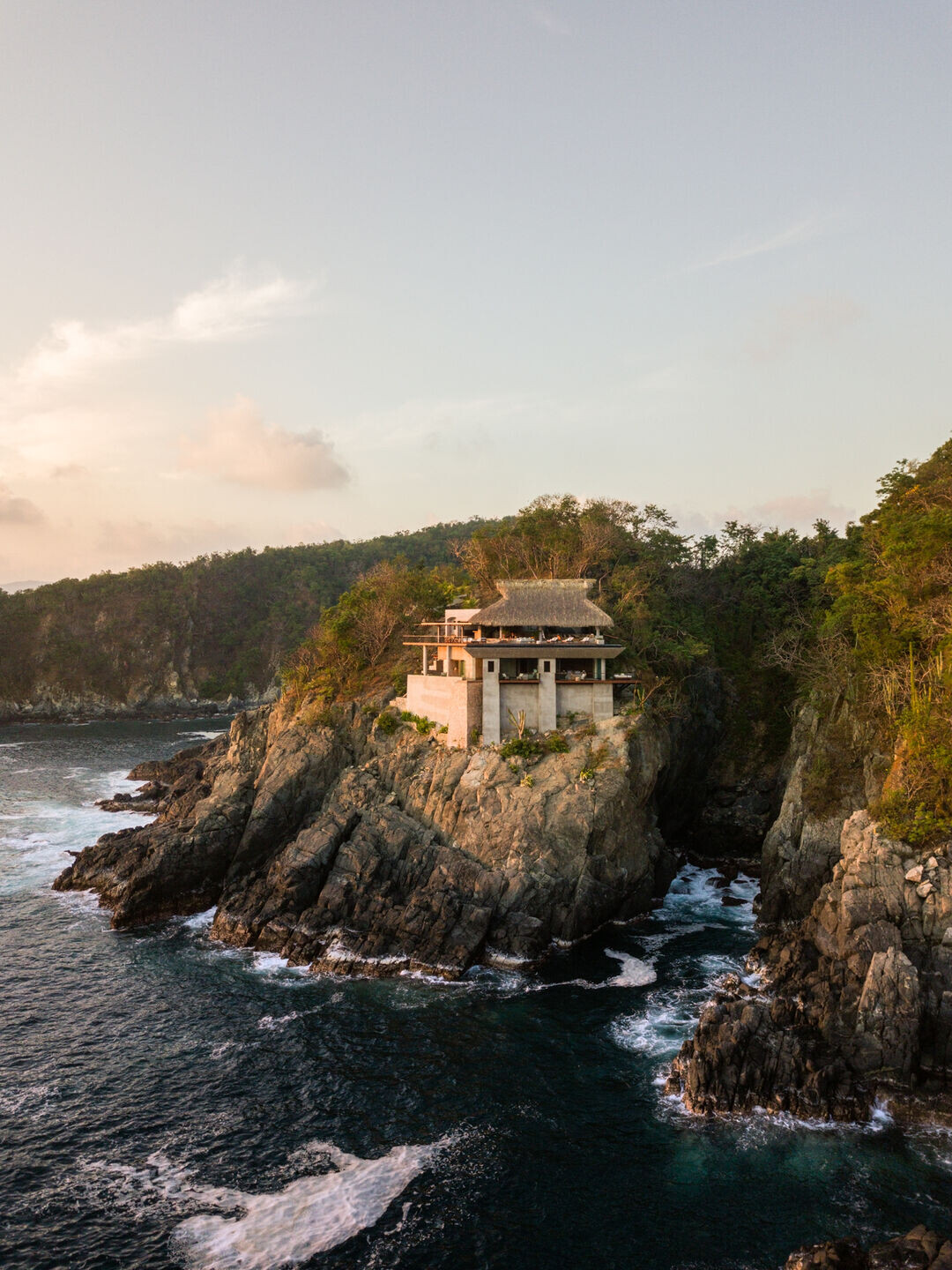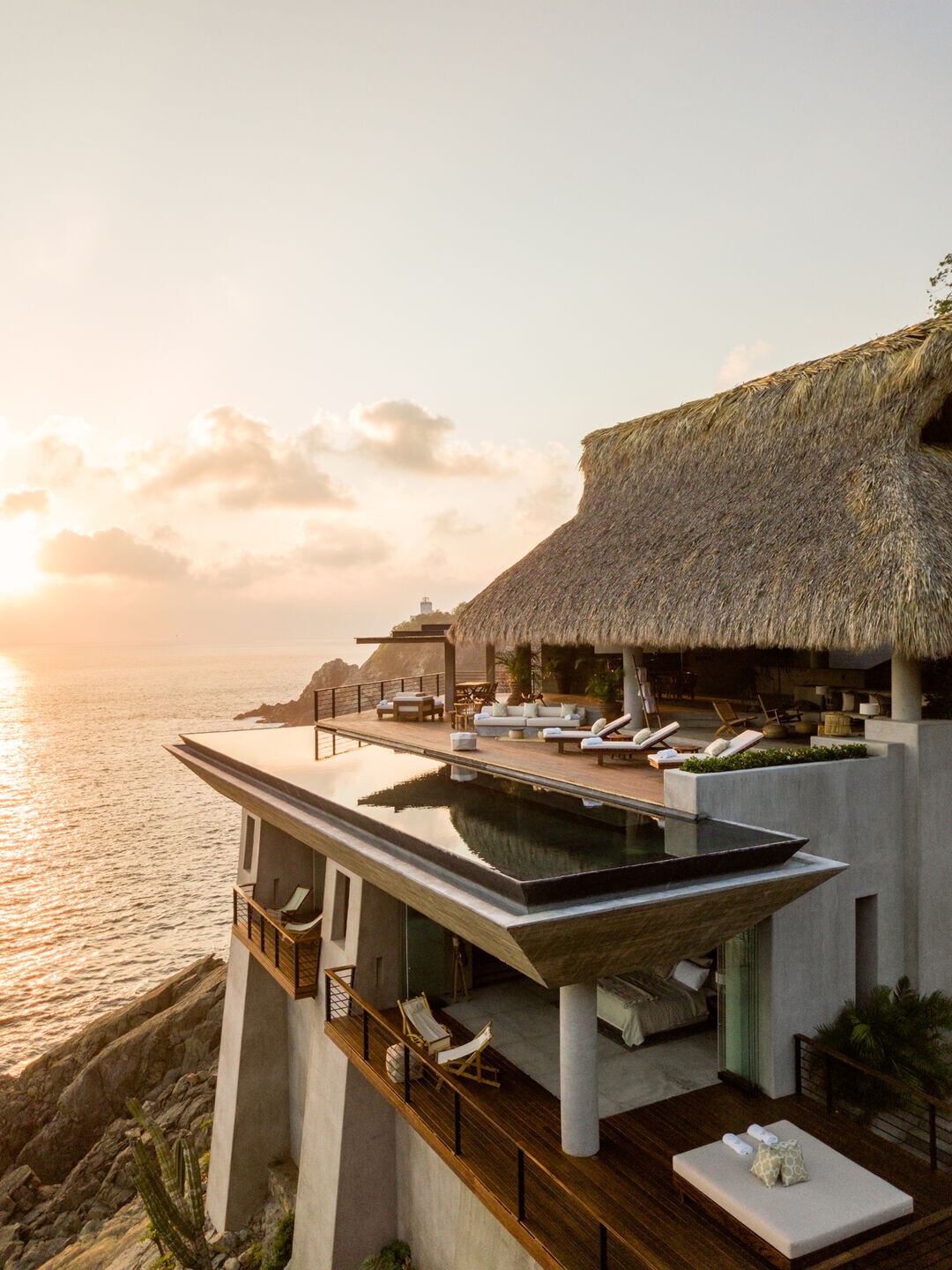 Casa Acantilado conceptualizes the idea of providing light to the fishermen who navigate daily, it is developed as an element that emerges from the rocks, focused on the making of the place, mimicking the context thanks to the local materials and forms used, putting into practice the craft techniques and the vernacular architecture of the site.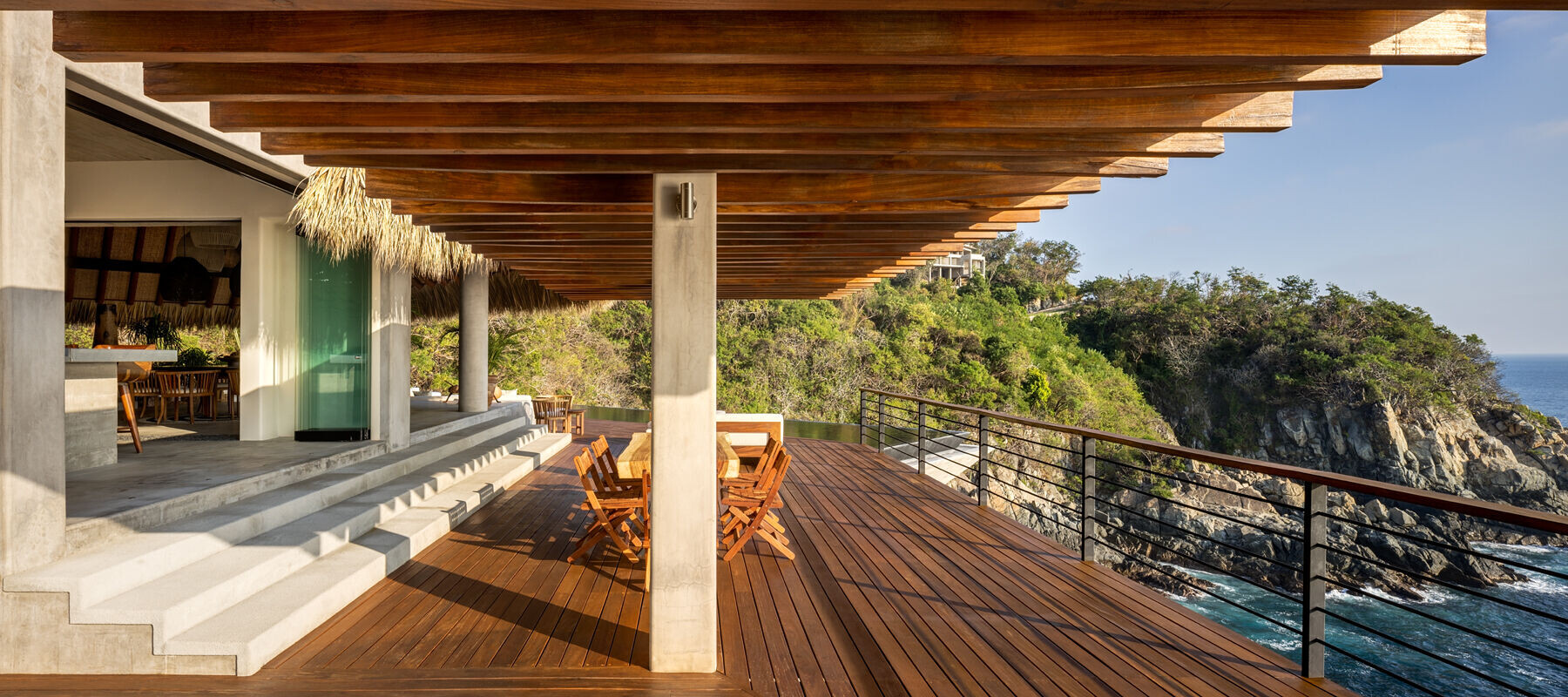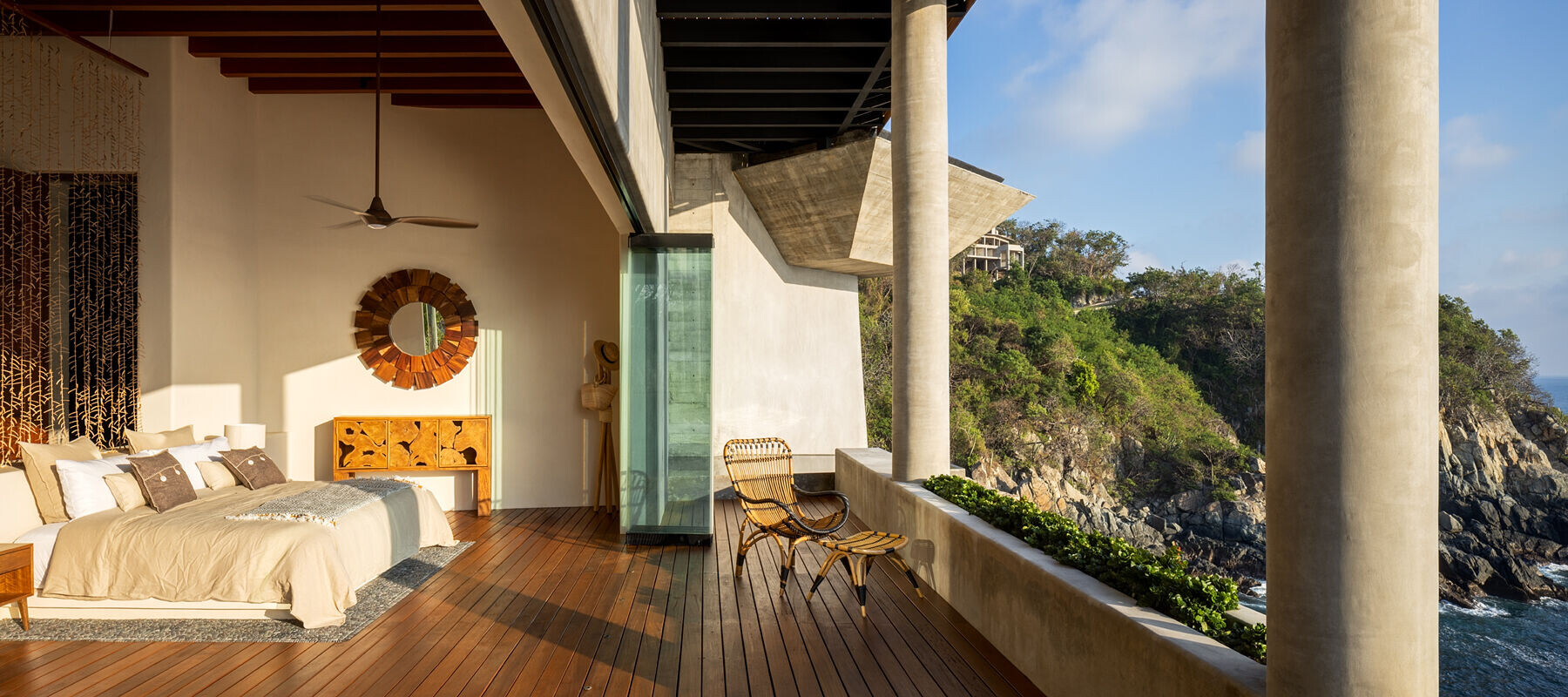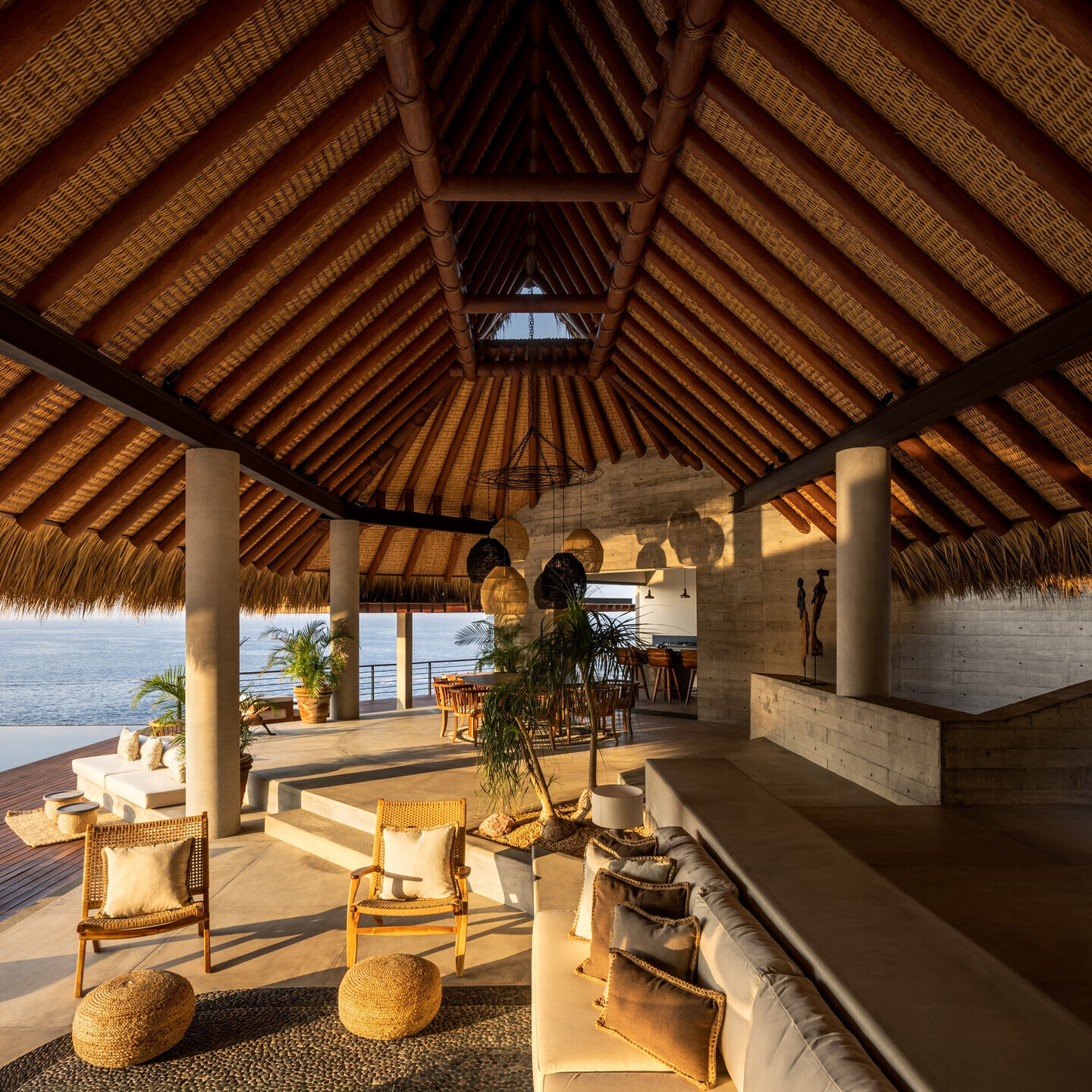 The main volume is based on two slightly rotated geometric elements, directing the views towards the Pacific, in this project the topography was a determining factor in the spatial organization. Entering the house directly from the upper floor, where there is no access door, a large palapa welcomes you and houses the social area completely exposed to the Pacific and the cliffs that surround it. The palapa is made with regional material such as stone, wood and palm leaves, done by local labor, its shape allows the use of natural light and a natural cross ventilation reducing energy consumption; As a finishing touch, an infinity pool is partially attached to the main structure, generating a sensation of direct connection to the Pacific.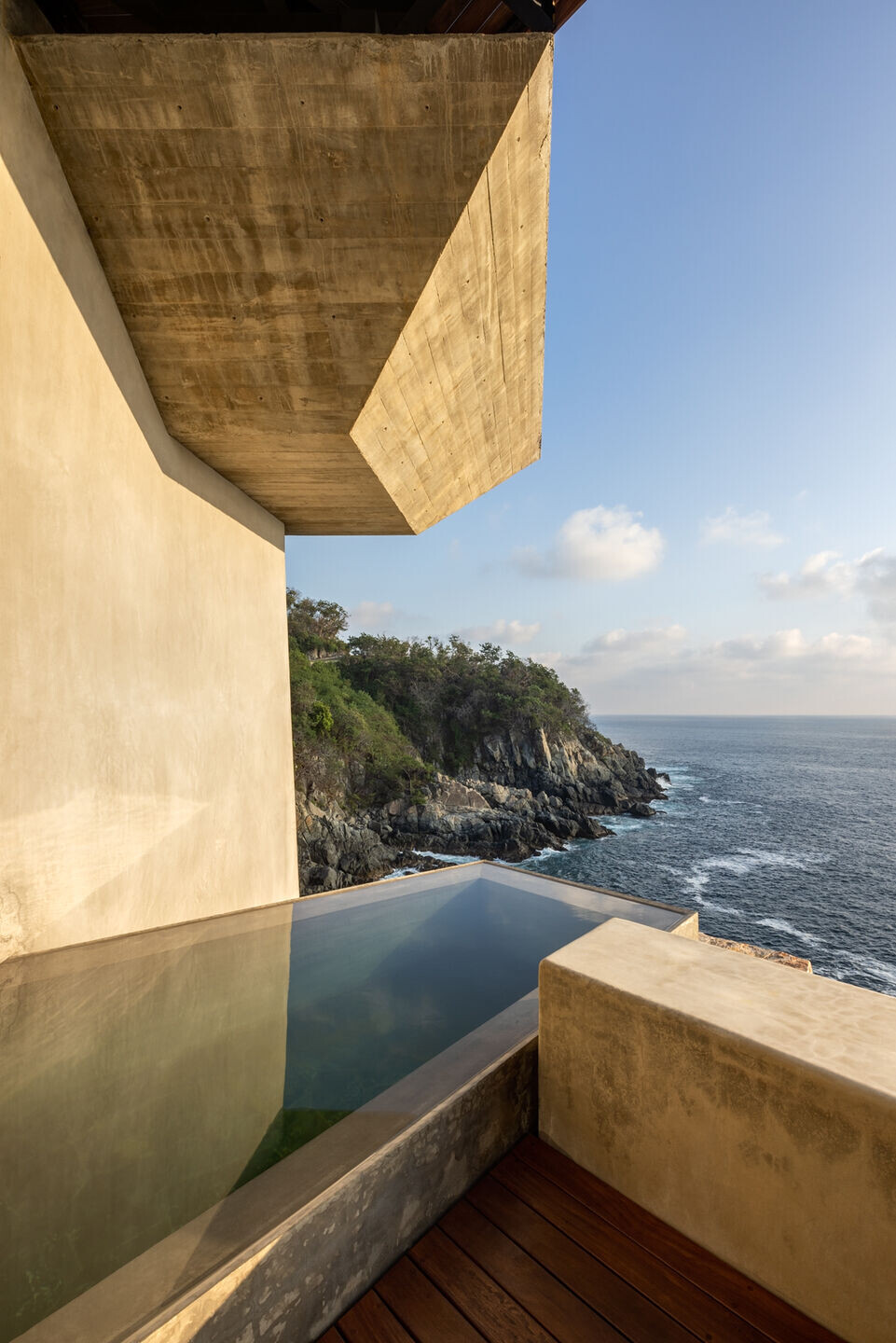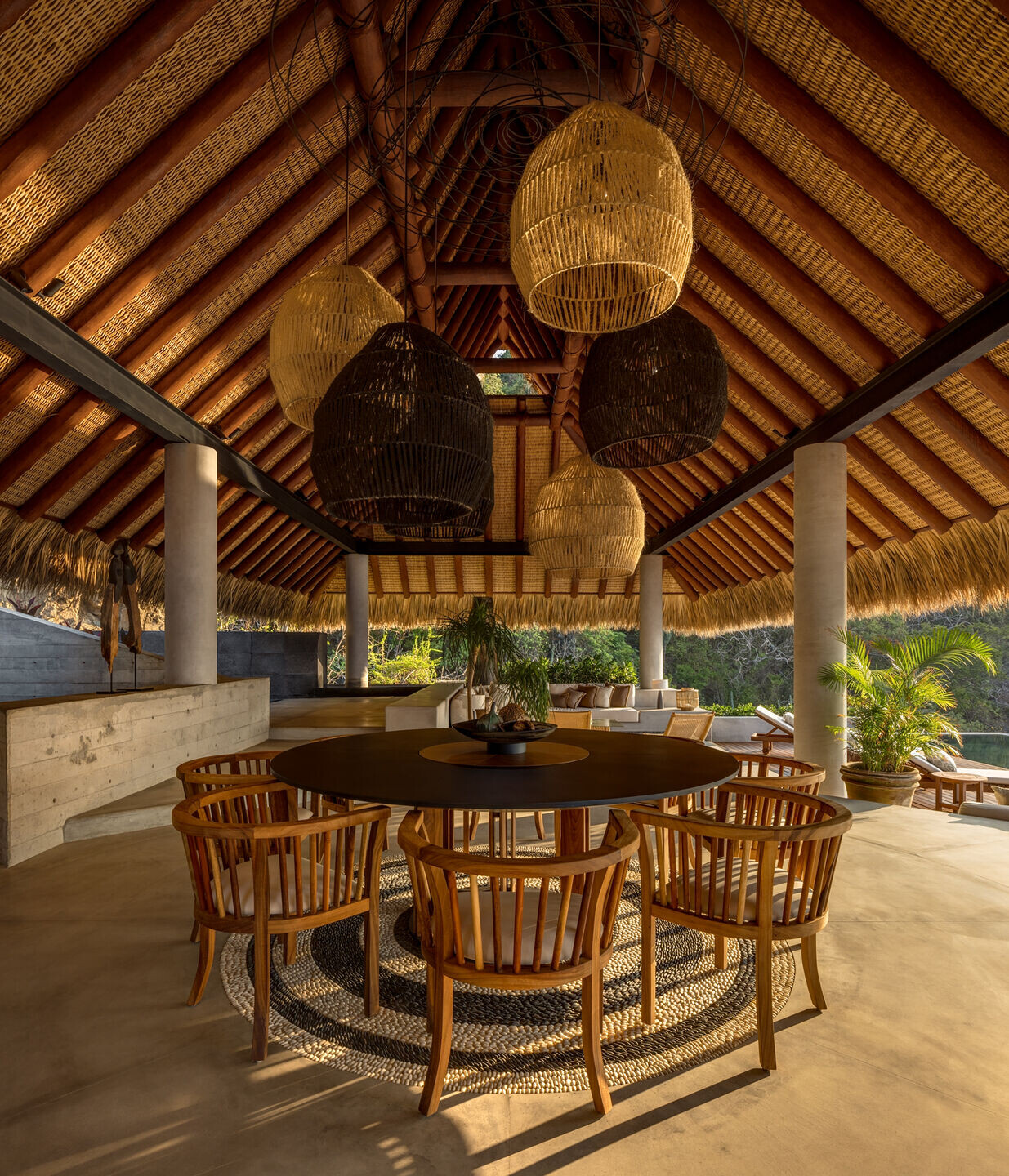 The staircase to the private area takes you along uncovered concrete walls which allows you to see the movement of the treetops, feel the exterior while being protected. When turning, the staircase opens to the ground floor lobby ending in a pool contained by concrete walls that frame the infinite continuity with the Pacific. The lobby links to the four rooms, each with private terraces that connect the interior with the exterior, it opens spaces of contemplation towards the incredible landscape.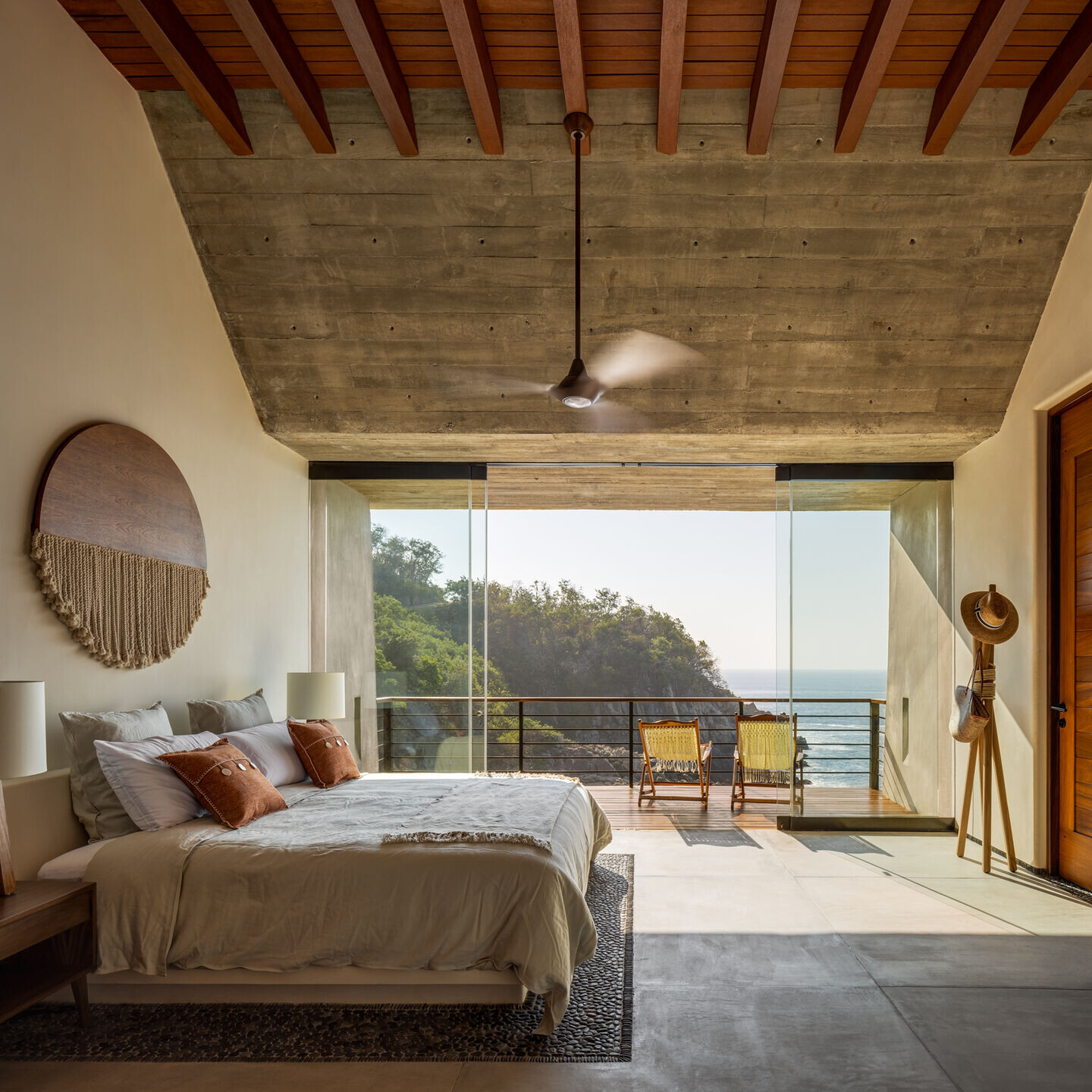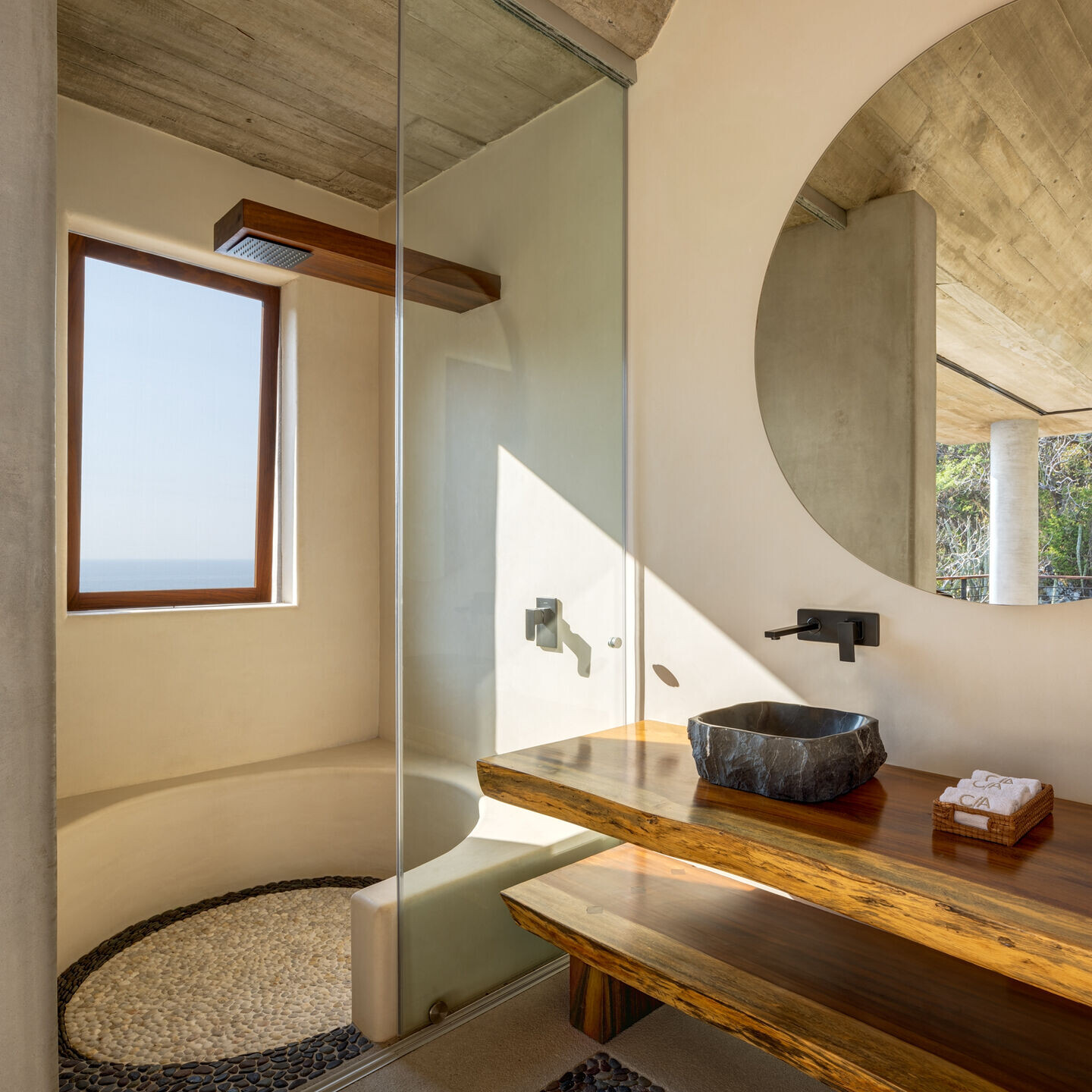 Team:
Architecture firm: Zozaya Arquitectos
Leader of design & project: Architect, Daniel Zozaya Valdés
Design team: Enrique Zozaya, José Antonio Vázquez, Ana Karen Cadena, Cesar Octavio, Jesus Lopez.
Developer: PEND Holdings
Listing Agent: Tracy Tutor
Photography: Rafael Gamo