Casa Aziz takes shape from the living area, which becomes the center of the new distribution of the house. The Kitchen communicates with the living room thanks to a "pass", a sort of window that divides and unifies at the same time the two areas, with a geometrical decorative pattern that visually enriches the wall around it.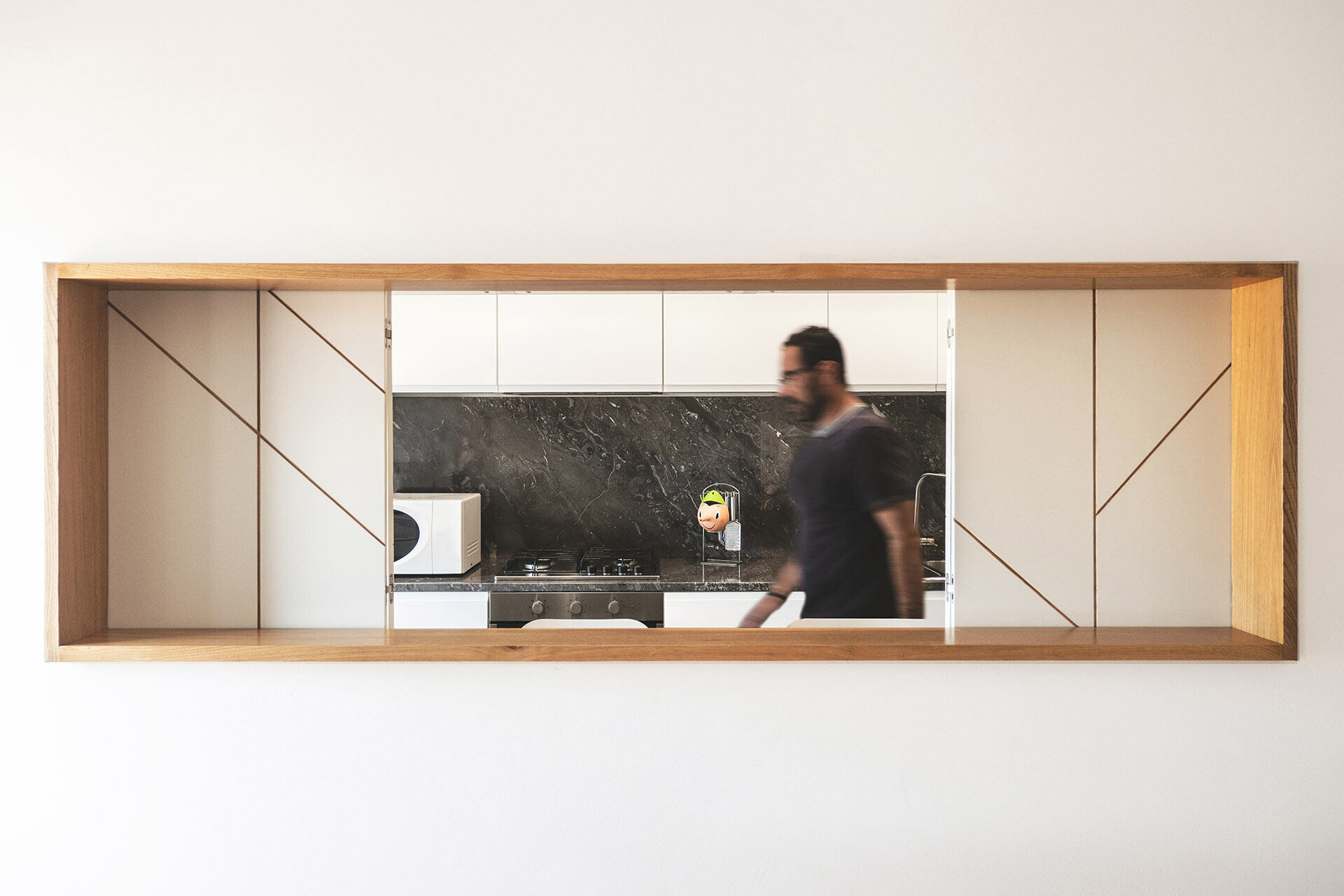 We characterized the design of the space with the use of optical white, visibile in the walls, the openings, the wood elements, next to a oak parquet. These two elements together create a unique and fluid passage through the different areas of the house.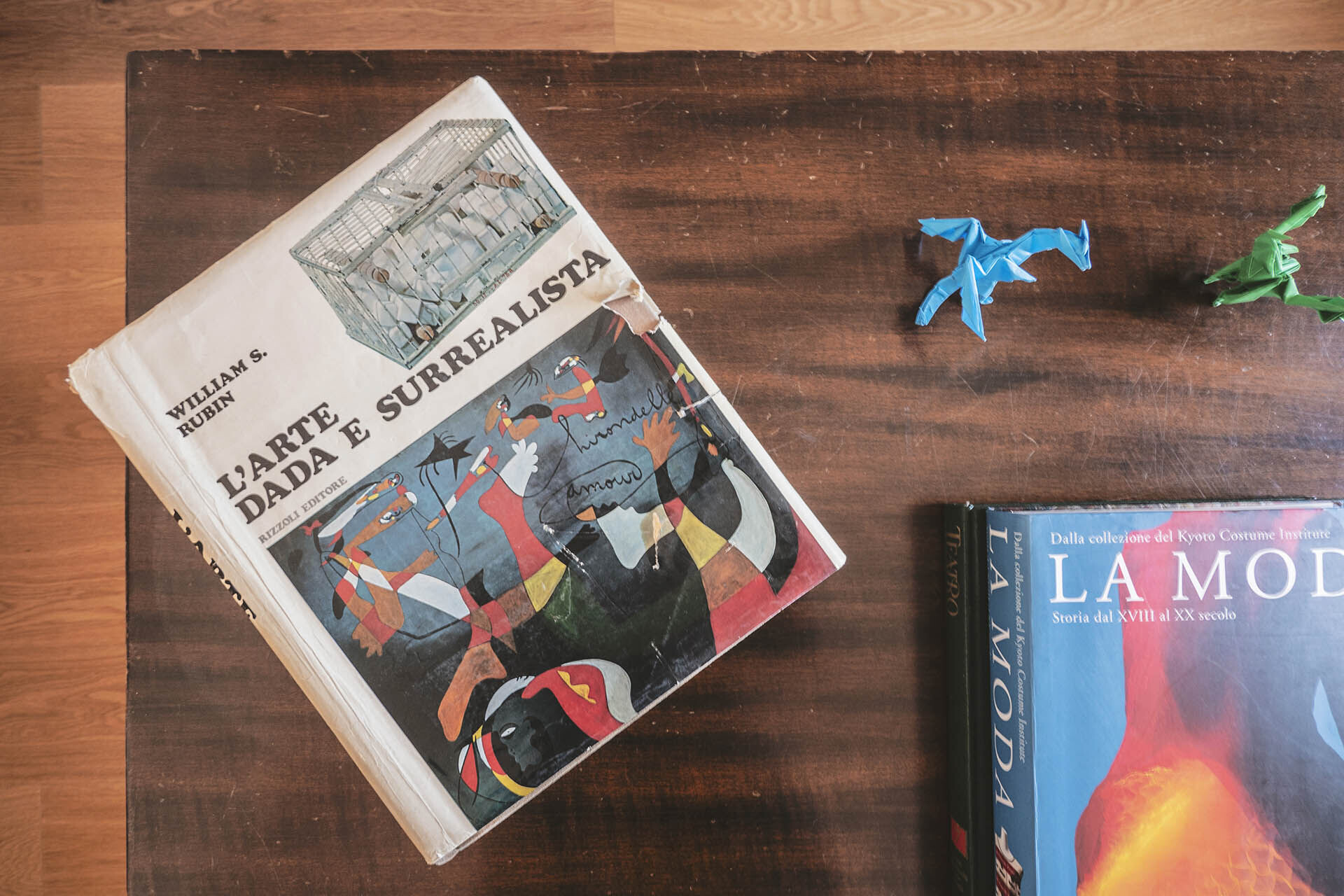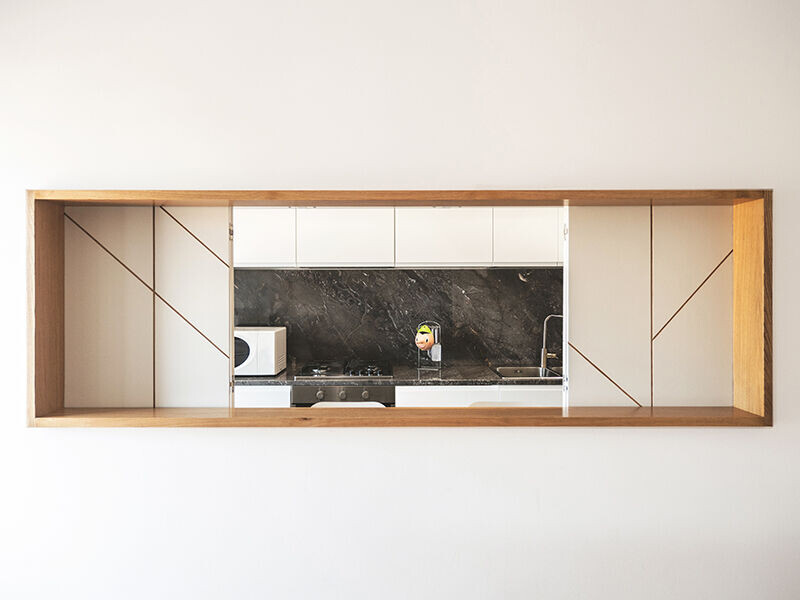 A punctual use of colors, a natural grey marble for the kitchen surfaces and some peculiar tiles for the bathrooms are some enriching exceptions to the basic language of the project.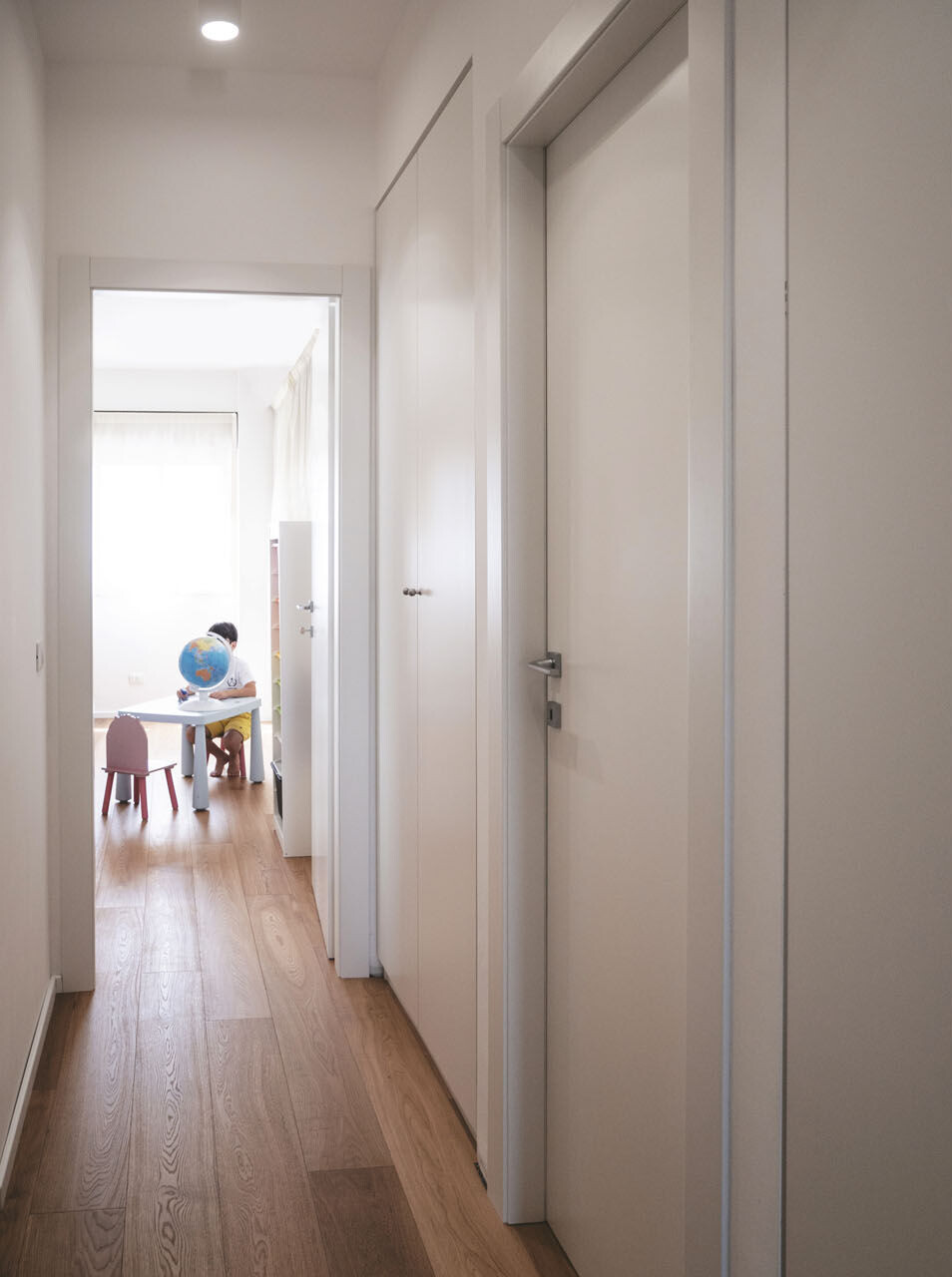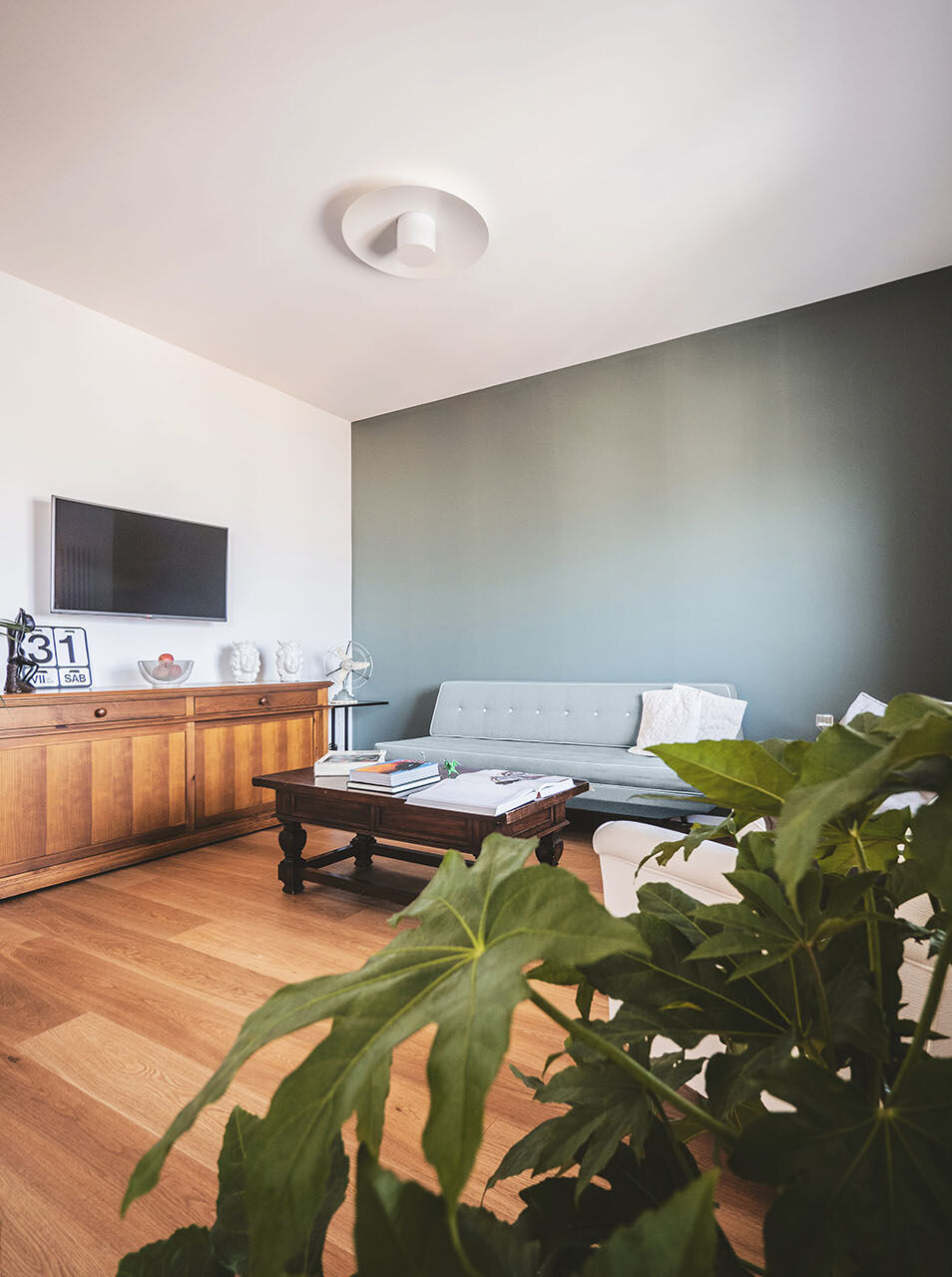 Material Used :
1. Bathroom Covering – ROOY Collection - FAP
2. Bathroom Covering – Déchirer Collection - Mutina
3. Interior Lighting - Tolomeo Faretto - Artemide
4. Interior Lighting - Mayday - Flos
5. Chairs - DSW - Vitra
6. Interior Lighting - Eclisse - Artemide
7. Bathroom Flooring - APPEAL Collection - Marazzi
8. Oak parquet