The apartment is inside Palazzo Cumiana, now named Colli di Felizzano. The palace is located in the city center, nearby the National Library and the National Museum of the Italian Renaissance. It was built between the years 1678 and 1680. In 1836, following the architect Giuseppe Leoni, it acquired the neoclassical configuration of the facade. During this renovation, changes were also made to the two staircases on Via Bogino decorated in the Pompeian style. The staircase, which has remained the same until today, leads to the noble floor of the apartment.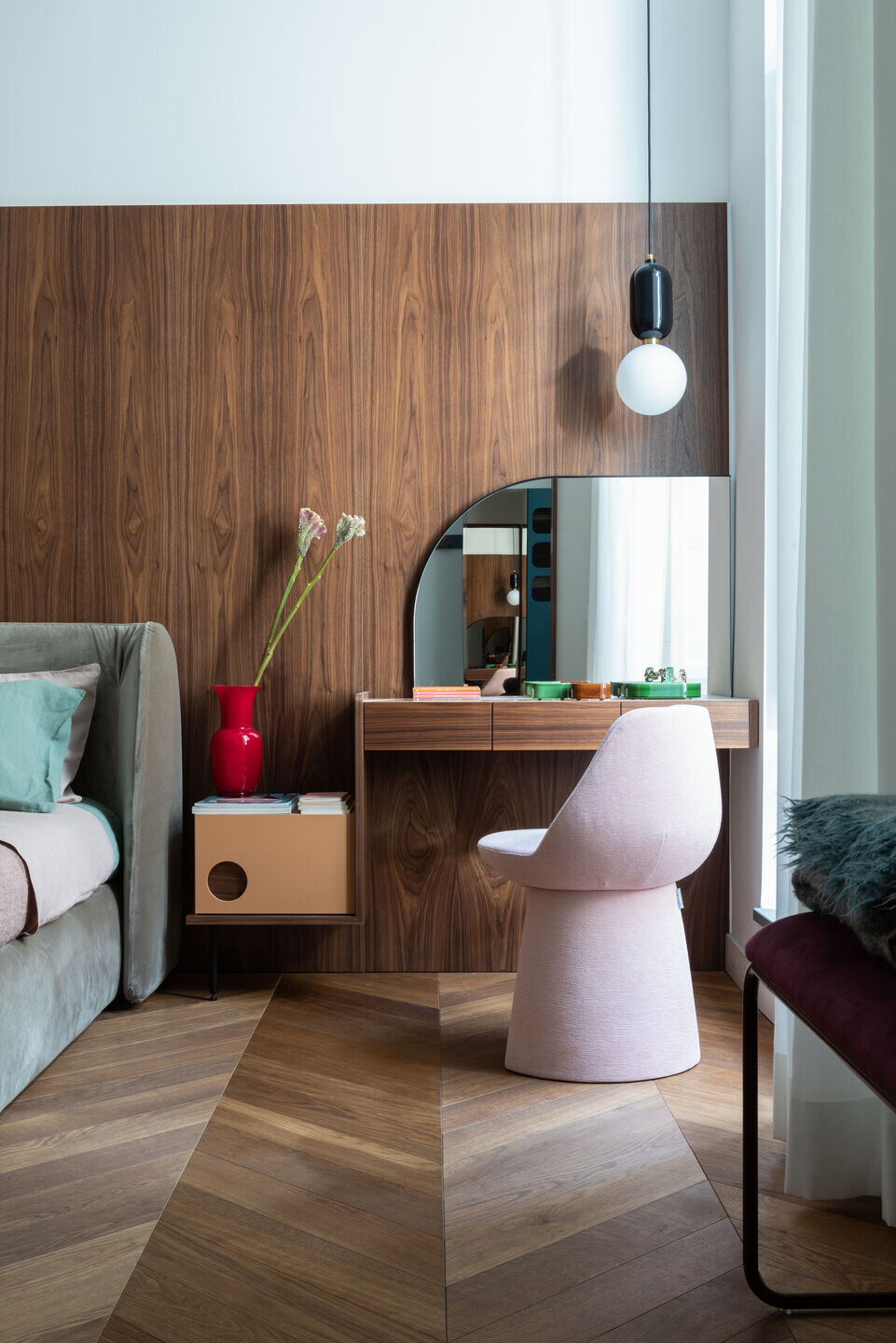 The architect's design was based on the analysis of the pre-existing and historicity of the apartment.The staircase joins the entrance hall and the second floor where the new project includes the living area consisting of the kitchen, dining room, breakfast room and TV lounge with a bar area and loft with a study.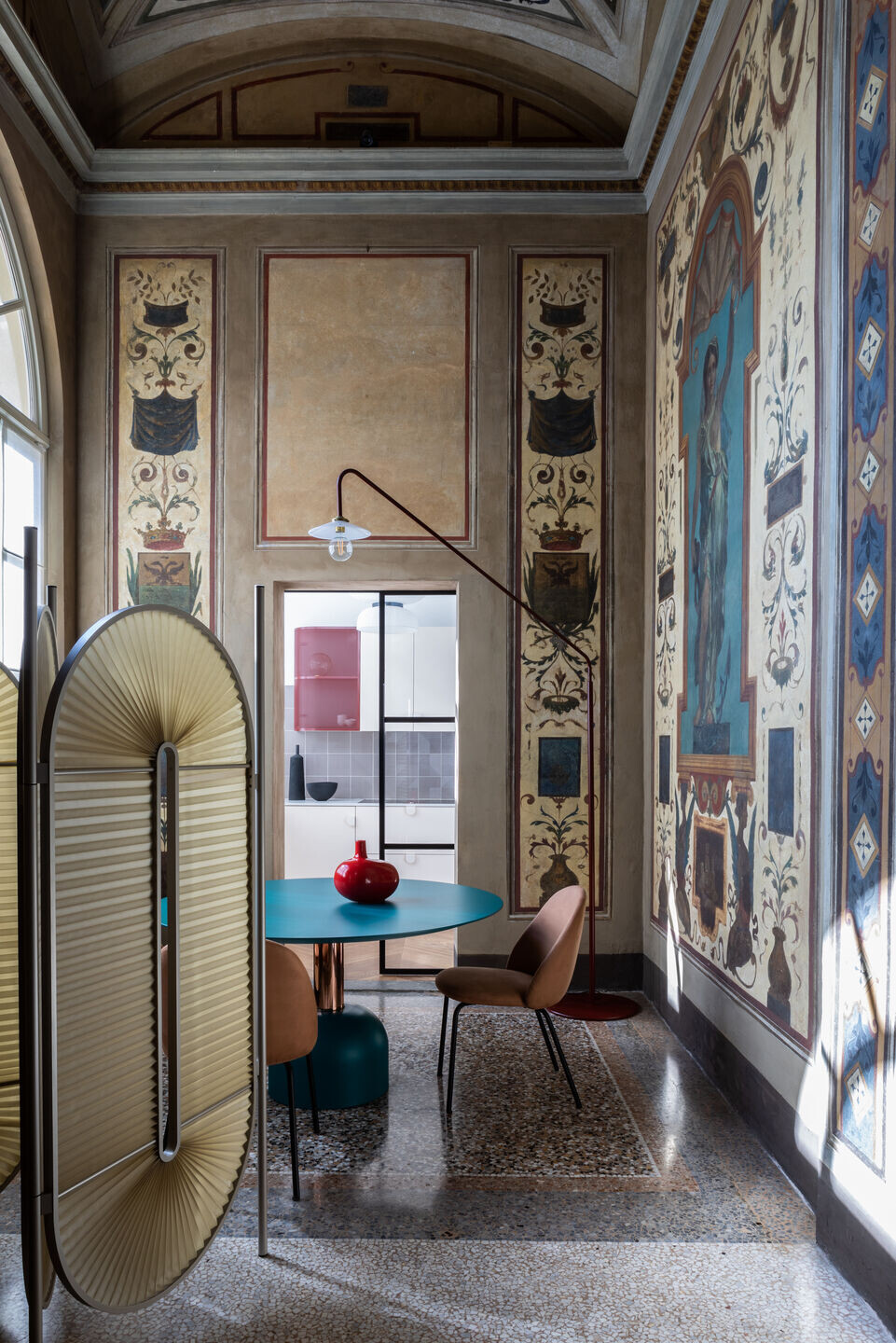 The sleeping area, on the other hand, unfolds on the ground floor, where there is the daughter's bedroom with private bathroom and the master bedroom. In order to avoid affecting the strong presence and the In order to avoid affecting the strong presence and value of the decorative apparatus, the choice fell on a neutral gray resin floor for the TV lounge.
The interior design project was an important architectural exercise. The attempt was to accompany through a contemporary design, colors and geometries of the frescoes. The goal was to combine colors and geometries of the frescoes with a contemporary design.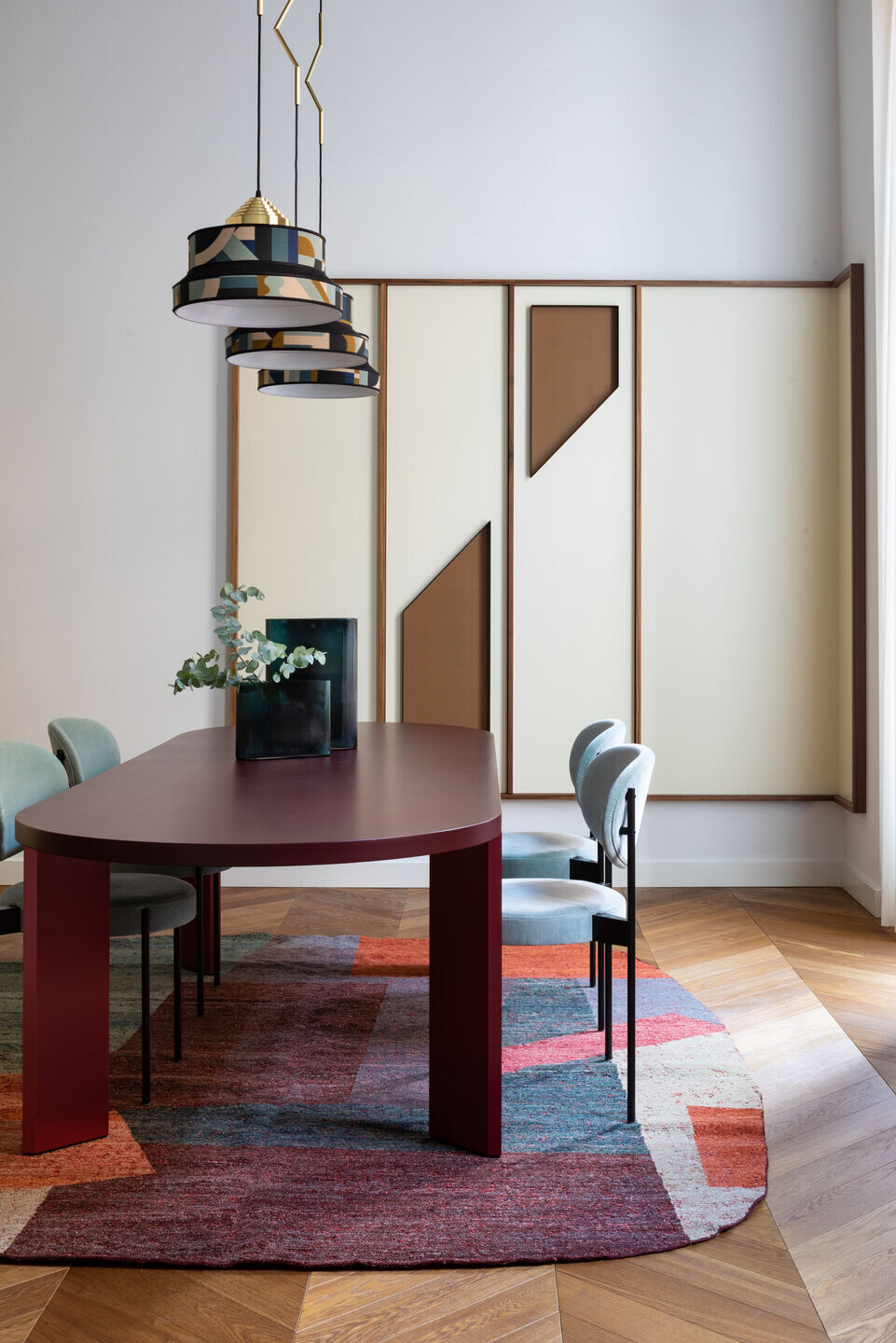 Team:
Architect: Studio Fabio Fantolino
Other participants: Falegnameria MATERIADESIGN srl, Restauri Consorzio San Luca
Photographer: Monica Spezia/Living Inside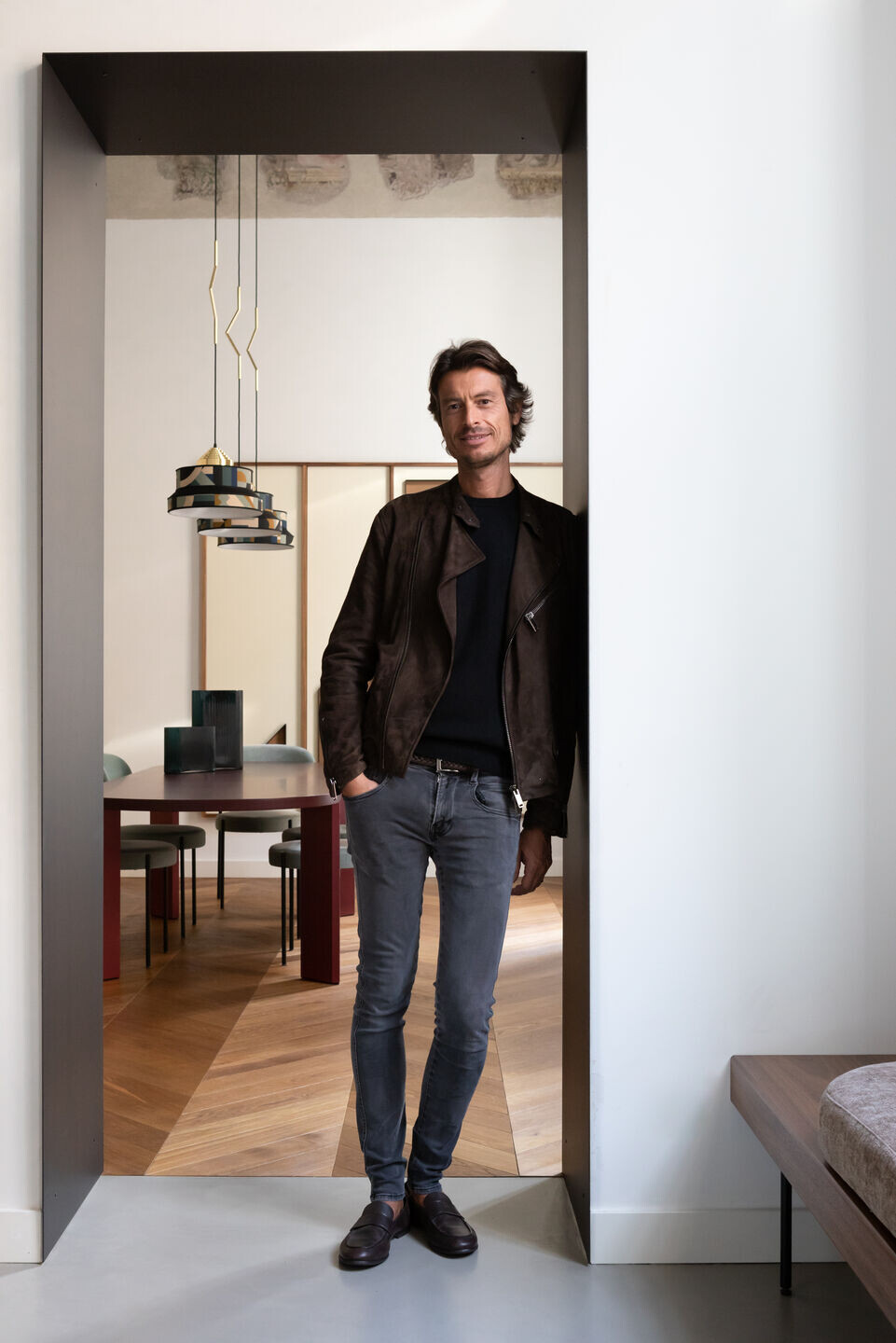 Materials used:
Flooring: Parquet by Palumbo Legnami, Resin by Rezina
Windows: Albertone
Interior lighting: Parachilna, Santa&Cole, Atelier Areti, Valerie Object, Servomuto, Ceccotti, Oluce, Vibia, Carpyen, &Tradition, MM Lampadari, Aromas del Campo,
Interior furniture: Custom furniture by MATERIADESIGN srl , Tacchini, Cassina, Verpan, AYTM, Sancal, Flexform, Miniforms, Dante & goods