Anisacate is a town near the city of Alta Gracia, it is located at the foot of the mountain range of the small mountains of Cordoba, a sector where young families think about their home, in a quiet area, but close and accessible to the urban, to their time with great environmental and landscape value, which allow the development of the family. The available site has a large green plain of 27 m in front, and 40 m deep.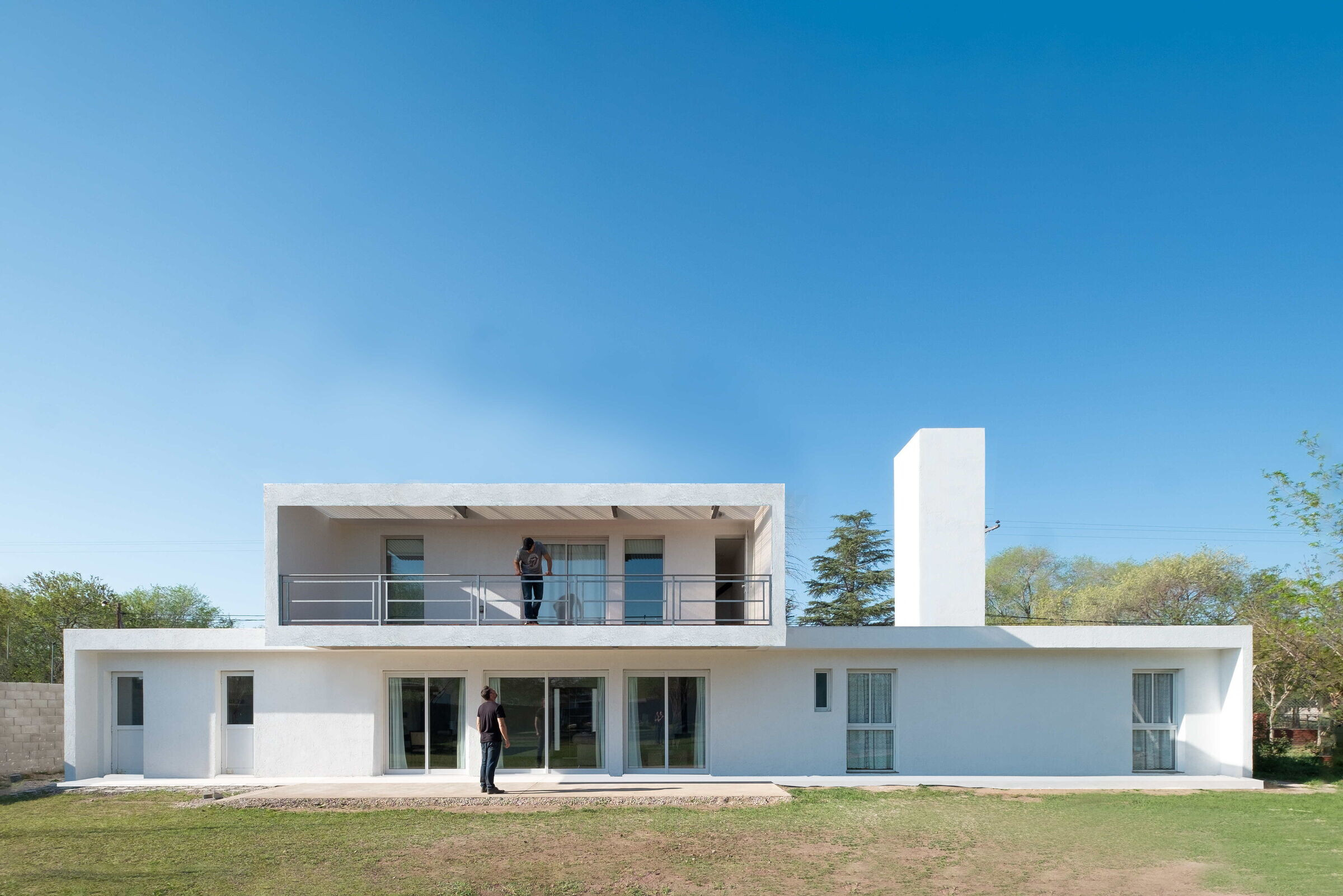 From the beginning, it was thought to position the architecture well landscape, which would allow to generate a clear front, and a protected background,
Building its own limits and controlled environment, from this simplicity the ground floor is developed, with a program of areas for common and social use and children's bedrooms. On the upper floor, a main rest area linked to a large study for a home office and a terrace that allows you to contemplate the distant landscape of the mountains.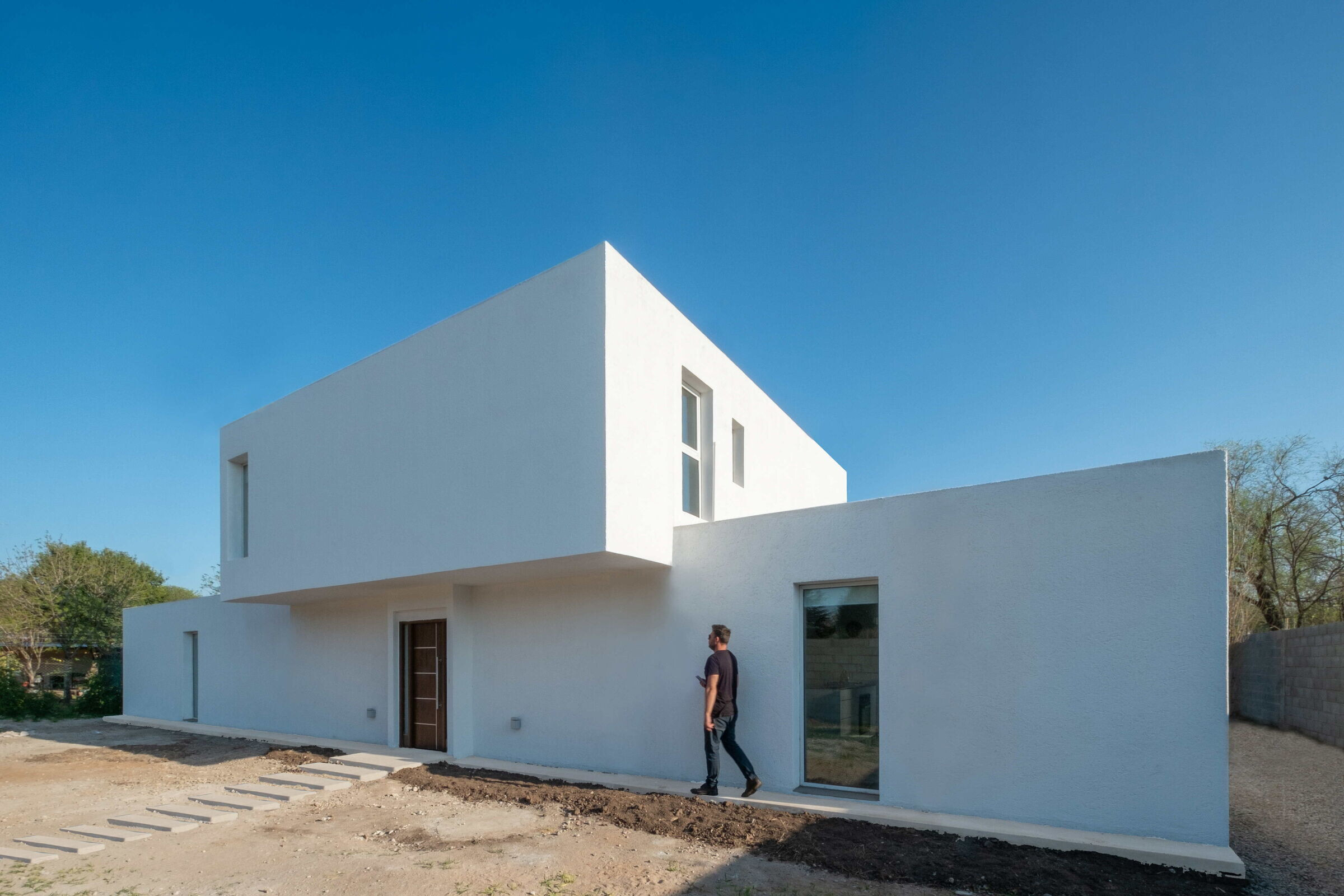 Only 2 blocks make up the volumetric composition of the project, the flight of the upper block executed with steel profiling, flies over the lower one executed with traditional masonry.The cantilever protects the entrance on the south façade and to the north the cantilever allows the gallery and the terrace on the patio. A tank tower provides vertical compositional balance to the home.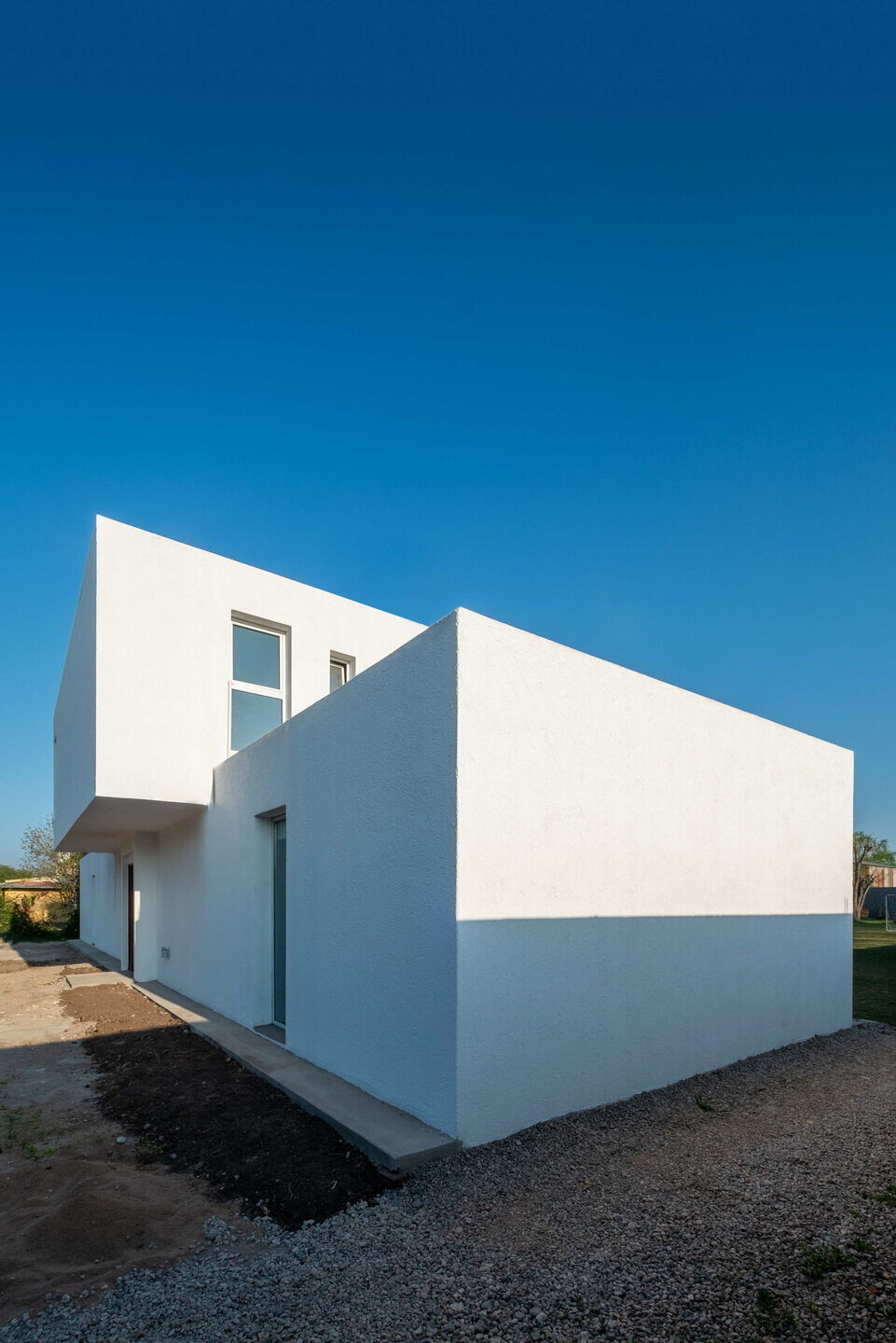 A climate control contrast is proposed, between the image of access to the south facade, very exposed to wind and rain, through an elongated and blind plane and an open and permeable but protected north facade receives the necessary sunlight.The white color captures the sunlight, lights and shadows highlight the edges and the purity of the volumes, the inverted roof accessible in its entirety allows you to walk through it and contemplate the surrounding green. Children play in the sunny meadow-yard.