This project is proposed with absolute respect for both the land and its context, seeking to have a minimal impact on them.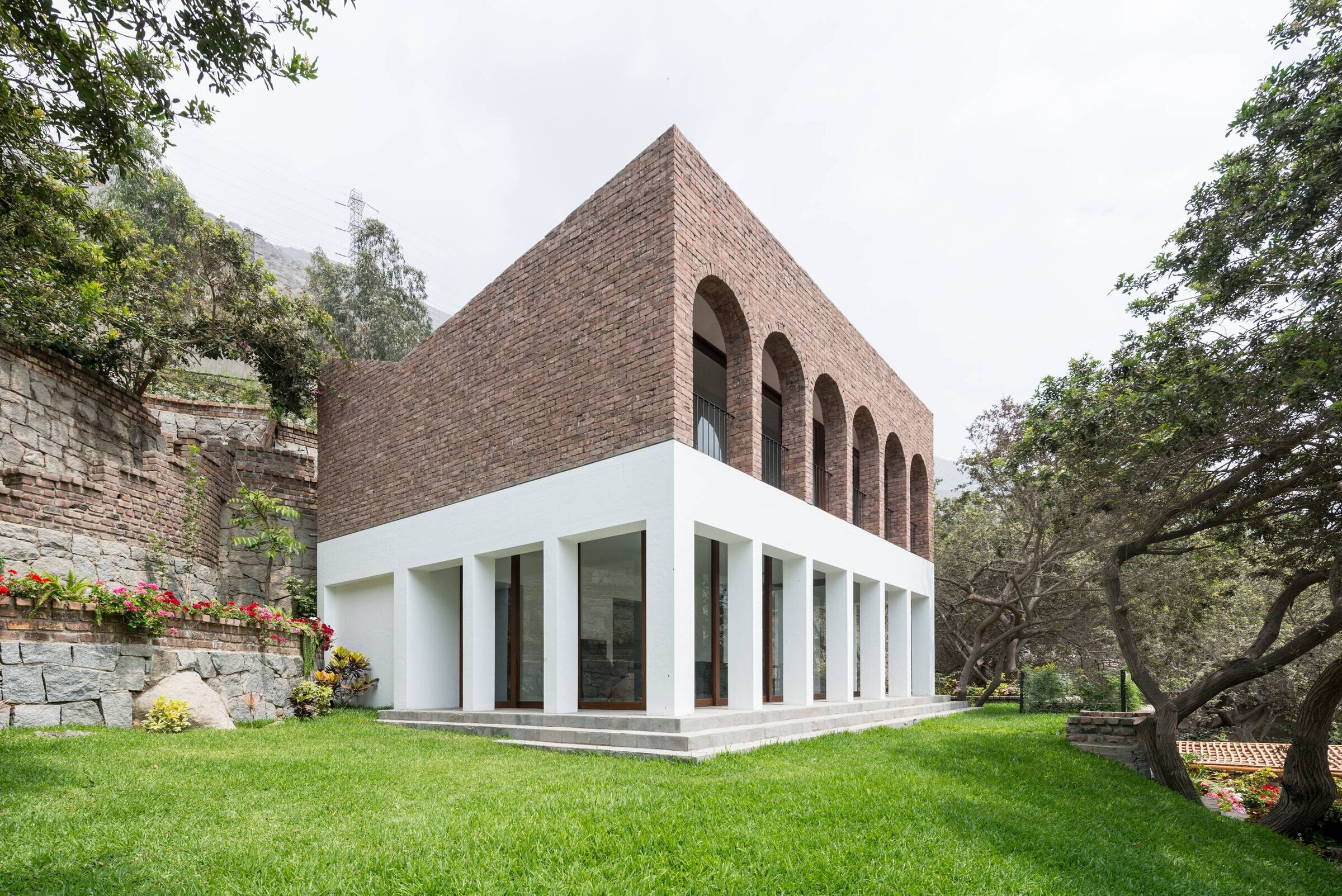 Regarding the land area, the house is fully adapted to its topography, taking advantage of the existing ground condition, maintaining its levels and walls, to which the house is attached, and respecting the present nature: both trees and large stones in the place are preserved in their entirety, making them part of the architectural project and the landscape proposal. We are talking about a sensitive architecture which understands that, in conjunction with nature, increases its potency. It yields the protagonism allowing it to take it and appropriate it, resulting in warmer and cozier environments with high spatial quality.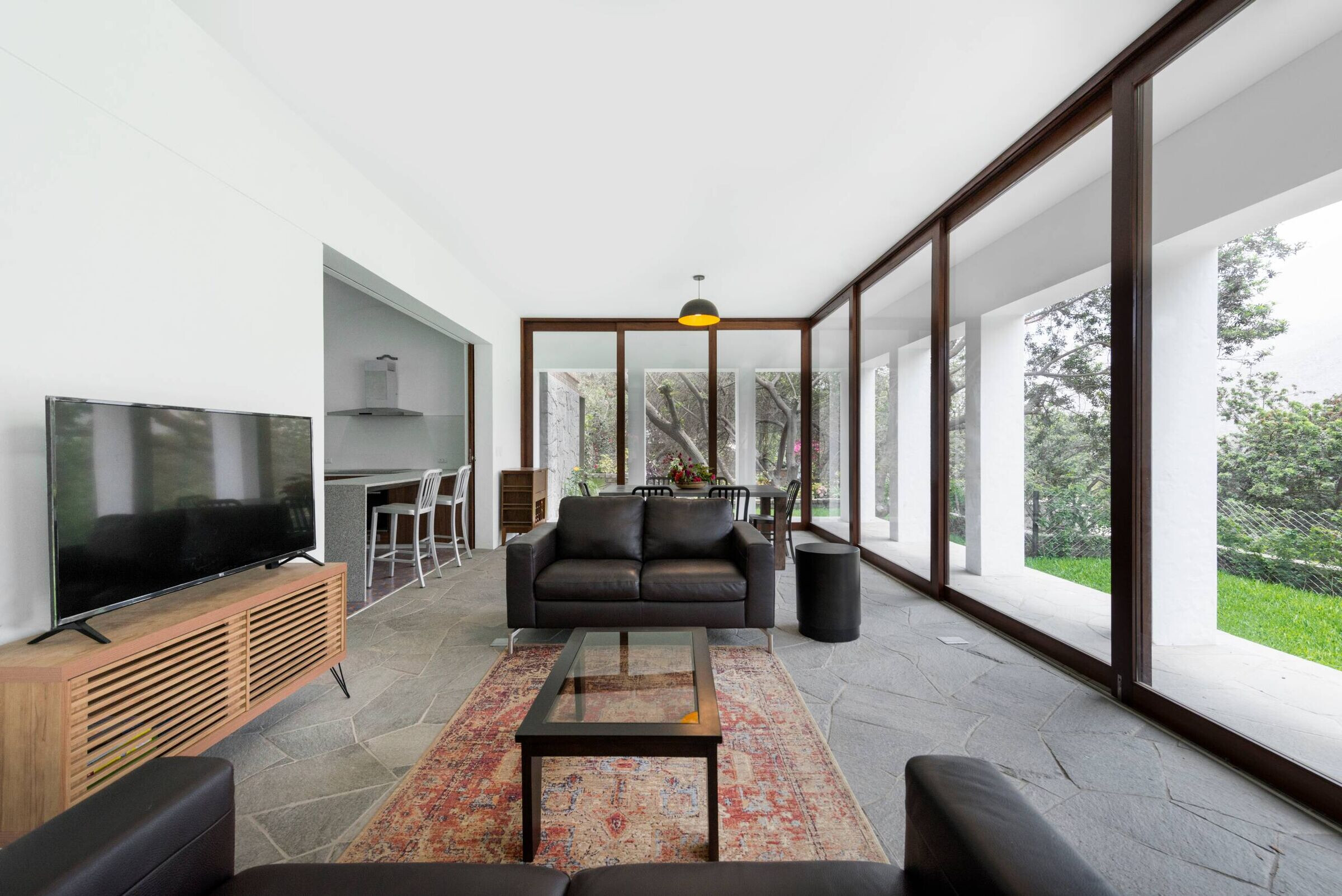 The parking is located on the low level floor, at street level. A first section of stairs leads us to the social level, where the main garden of the house is located and, closely related to this, a large white block with arches on the three fronts, which contains the interior social area (living room /dining room). From this level it is possible to access, through hidden circulations, the service area and, through the helicoid staircase, to the upper level where the bedrooms are located. On the upper level of the house, taking advantage of the panoramic view from it, the bedrooms of the house are located.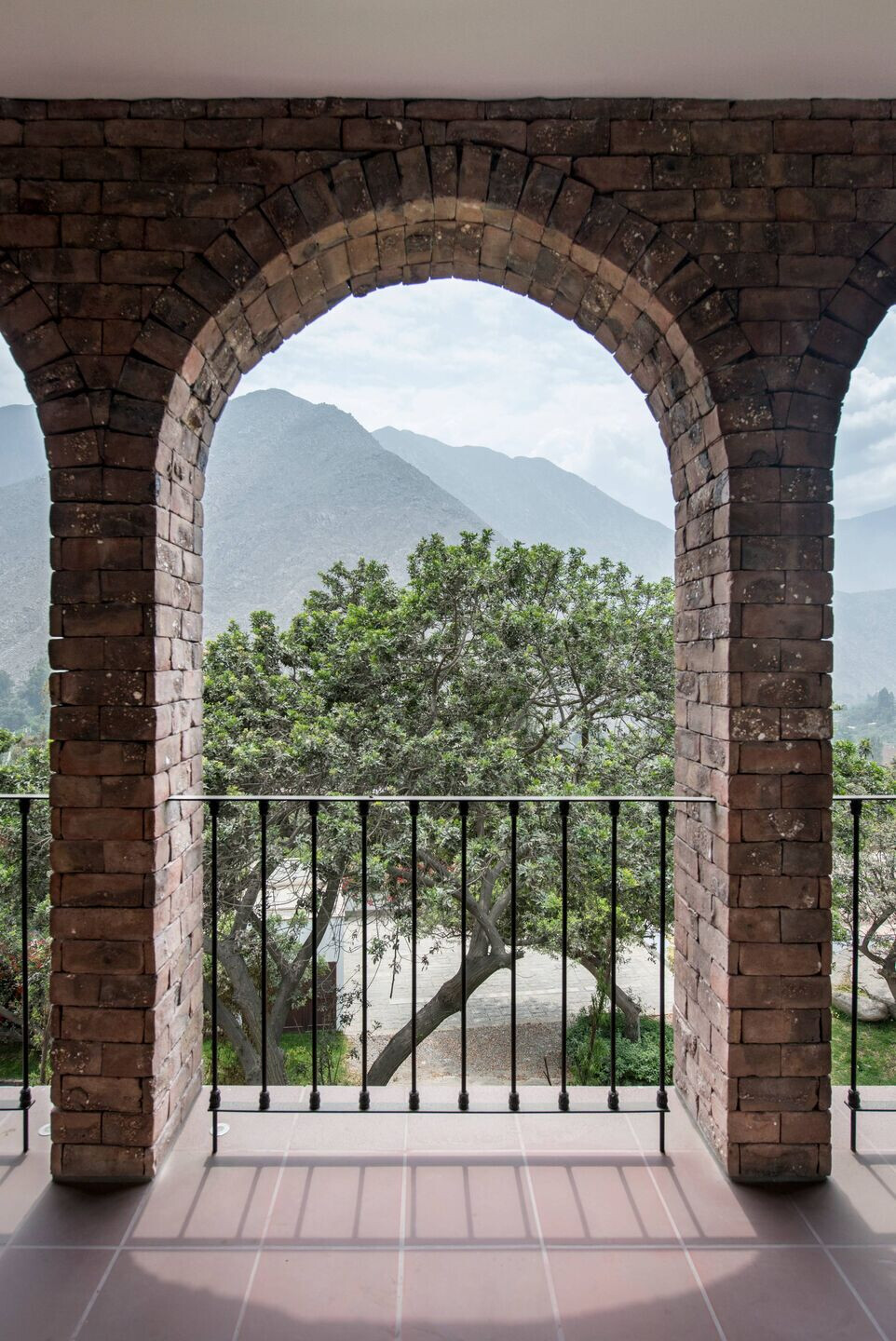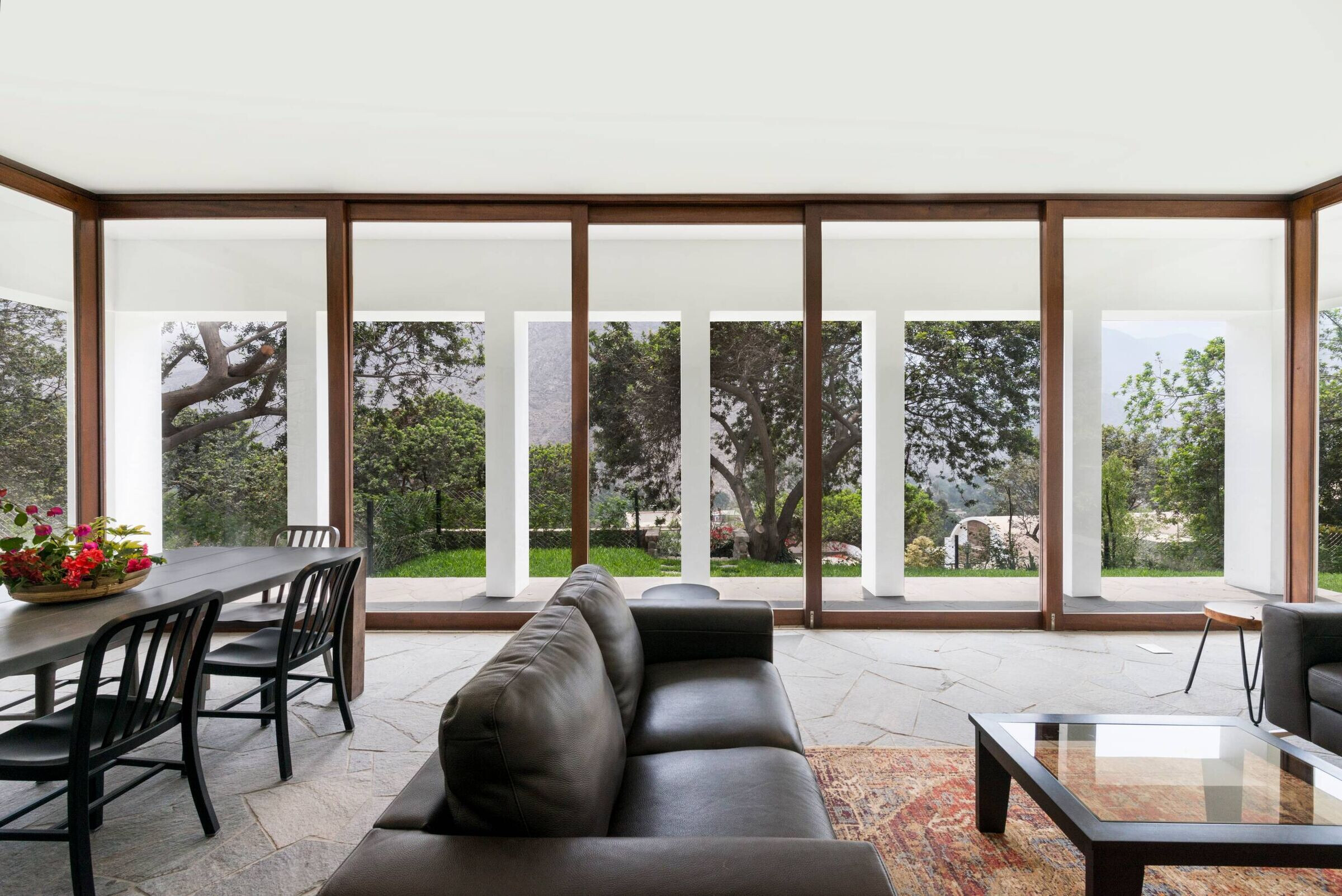 The house has the following spaces:
1. LOWER ENTRANCE LEVEL FLOOR: Parking.
2. FIRST LEVEL FLOOR: Swimming pool, terrace and outdoor grill, kitchen, laundry and drying room, dinning room, living room, guest bathroom.
3. SECOND LEVEL FLOOR: Master bedroom with closet and main bathroom, bedroom 2 with closet and bathroom 2, bedroom 3 with closet and bathroom 3.