The new headquarters for Casper, the global sleep company, translates the brand's playful and dreamy aesthetic within an office building. Through an intelligent planning strategy and vibrant materiality, the design supports Casper's mission to bring better sleep to all around the world.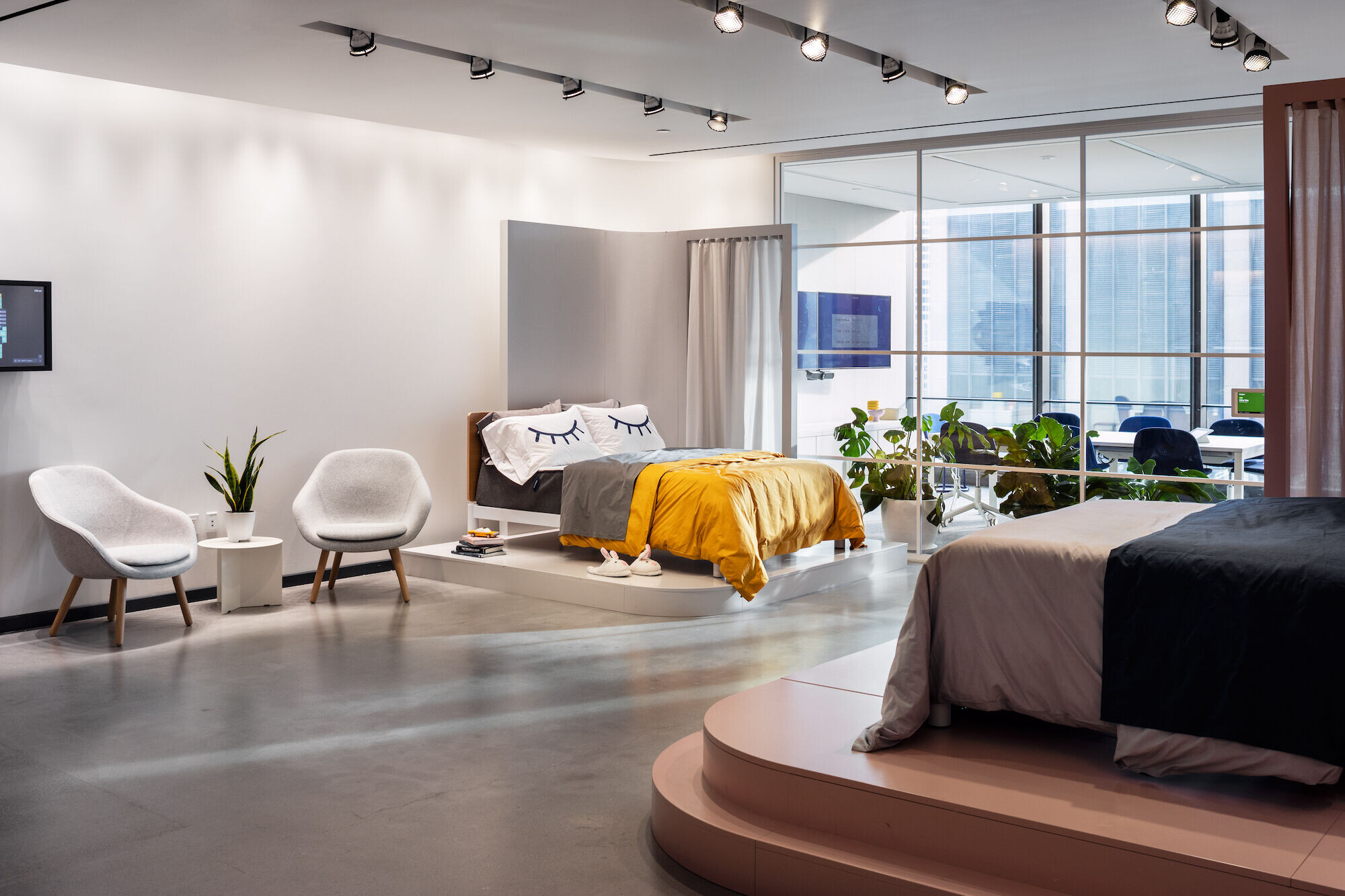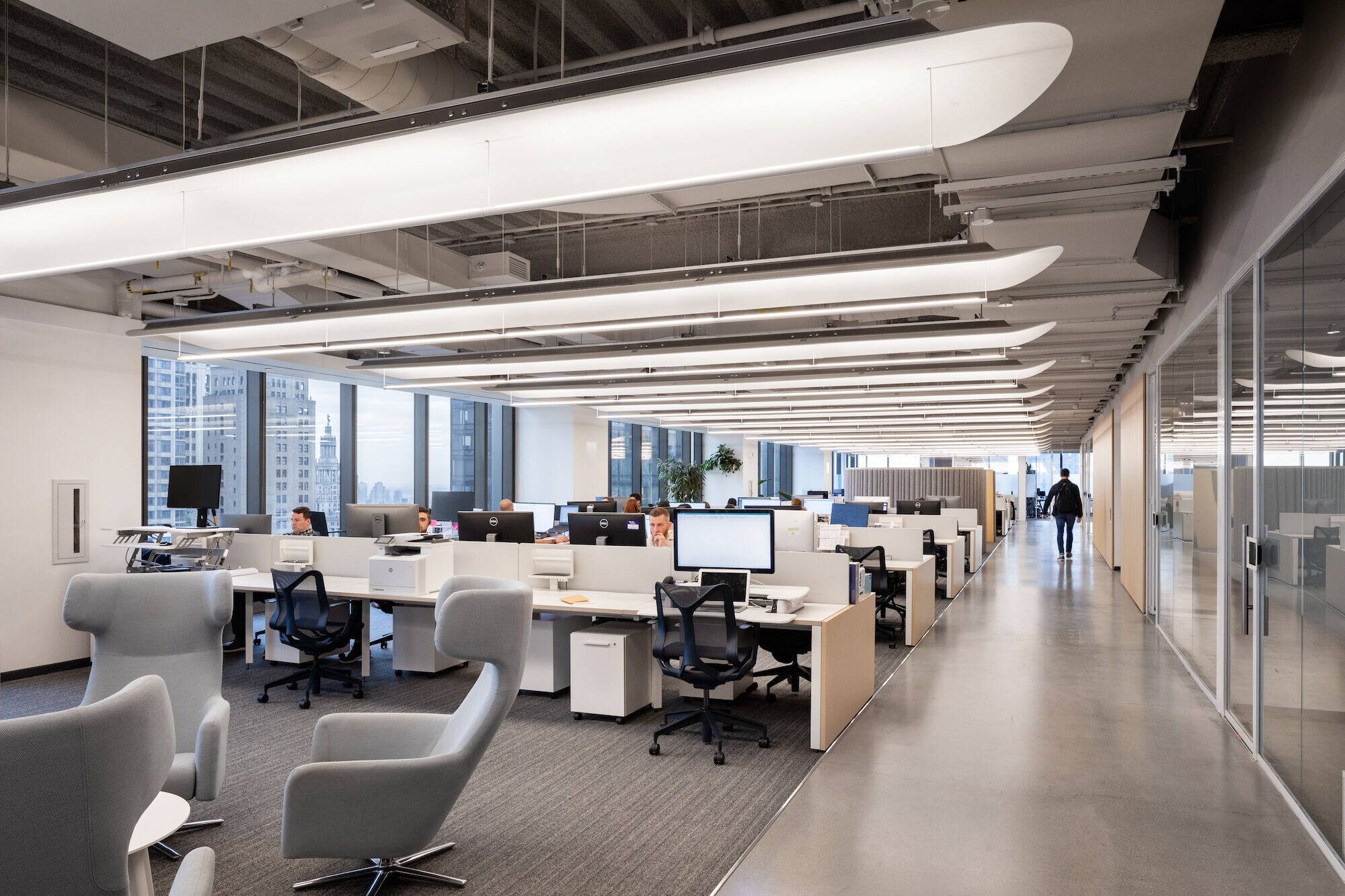 Located on the 39th and 40th floors of Three World Trade Center, the office features large open work areas that are punctuated by varied collaborative spaces, ranging from conference rooms, to enclosed phone booths, to semi-enclosed work pods. Large common areas with the best views and ample daylight anchor each floor along the west side and are linked by a wood-paneled slatted stair.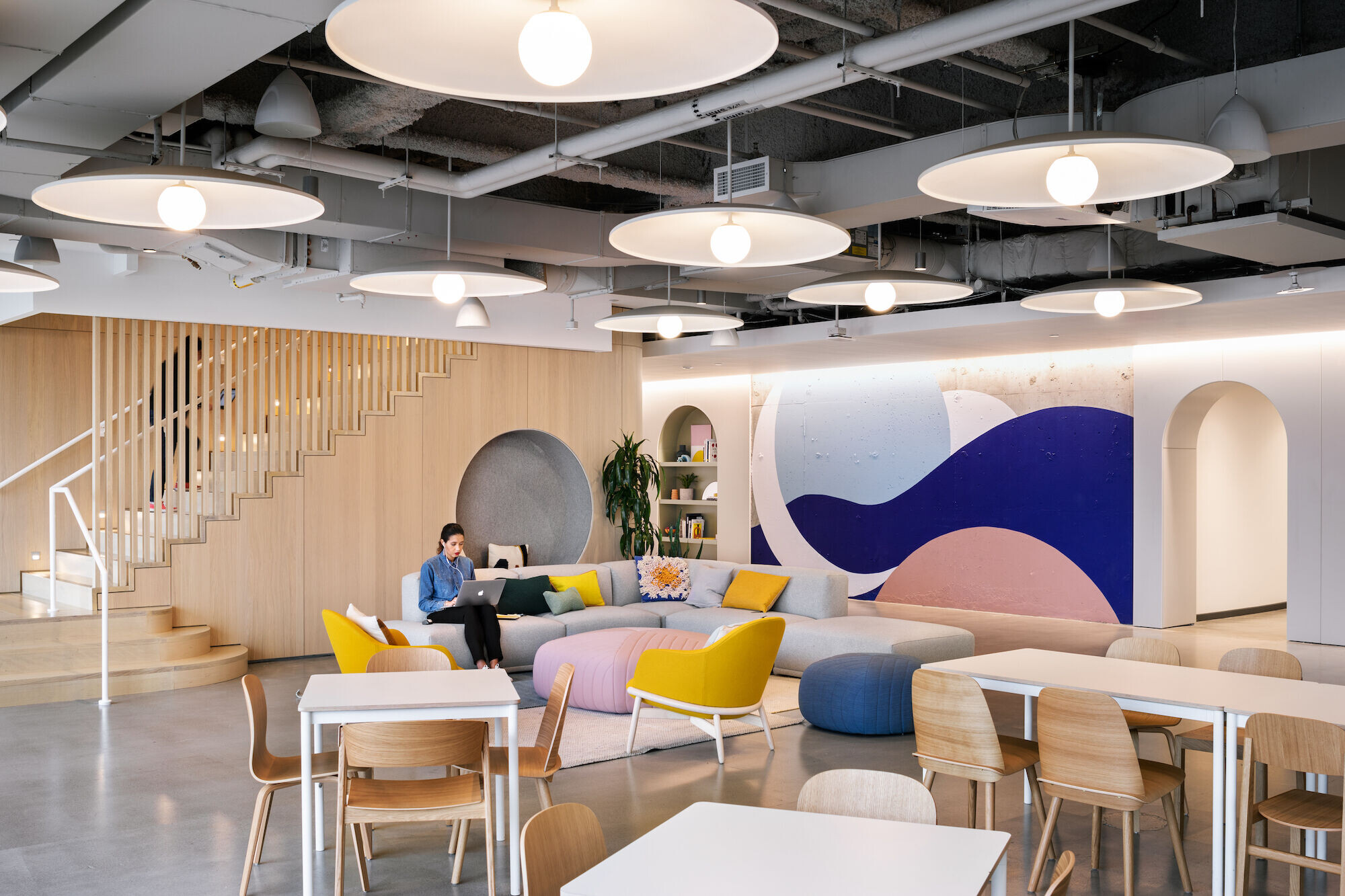 Work "neighborhoods" along the perimeter of both floors organize groups by departmental relationships. The central core of the square floorplate provides orientation: murals on exposed concrete mark the east and west, while translucent meeting rooms line the north and south of the office. Larger conference rooms anchor the four corners and support spaces, including future nap pods and a mock store, are tucked within the core.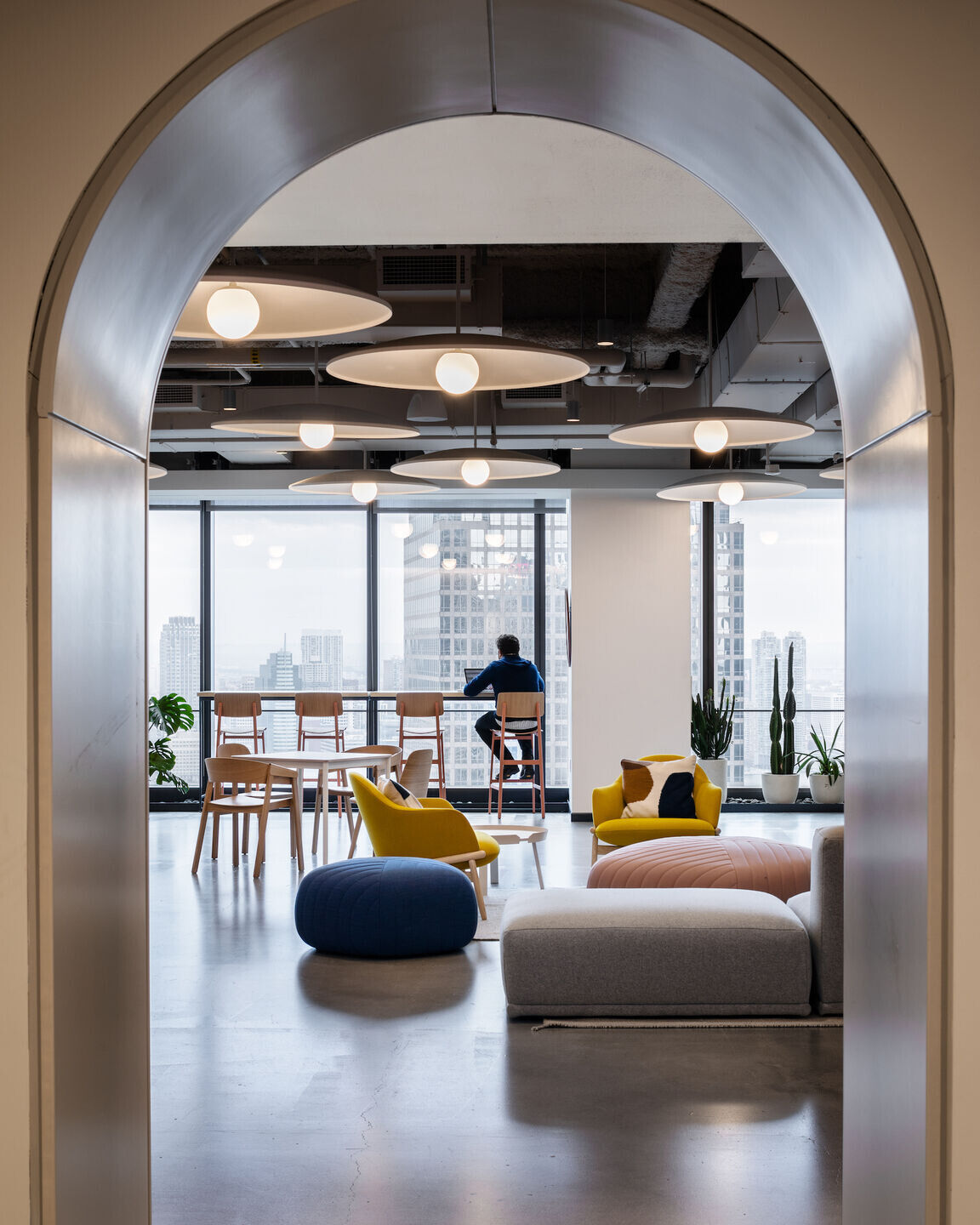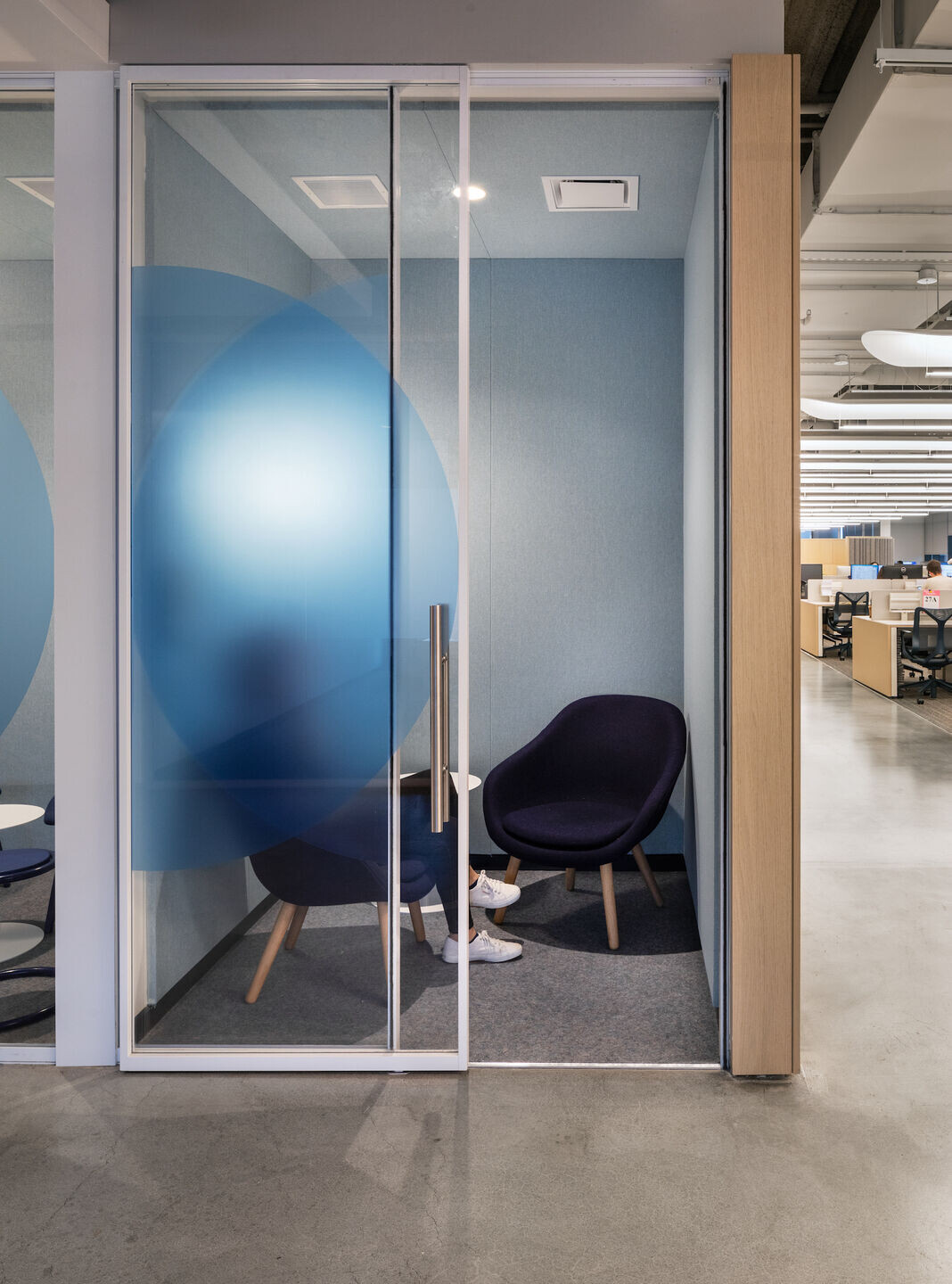 Acoustics were carefully calibrated to ensure the flexible collaborative workspace would be attractive, comfortable, and productive. Meeting spaces of all sizes range from large conference rooms to felt-wrapped "work pods." Above large desking areas, custom curving baffles integrate lighting and enhance acoustics.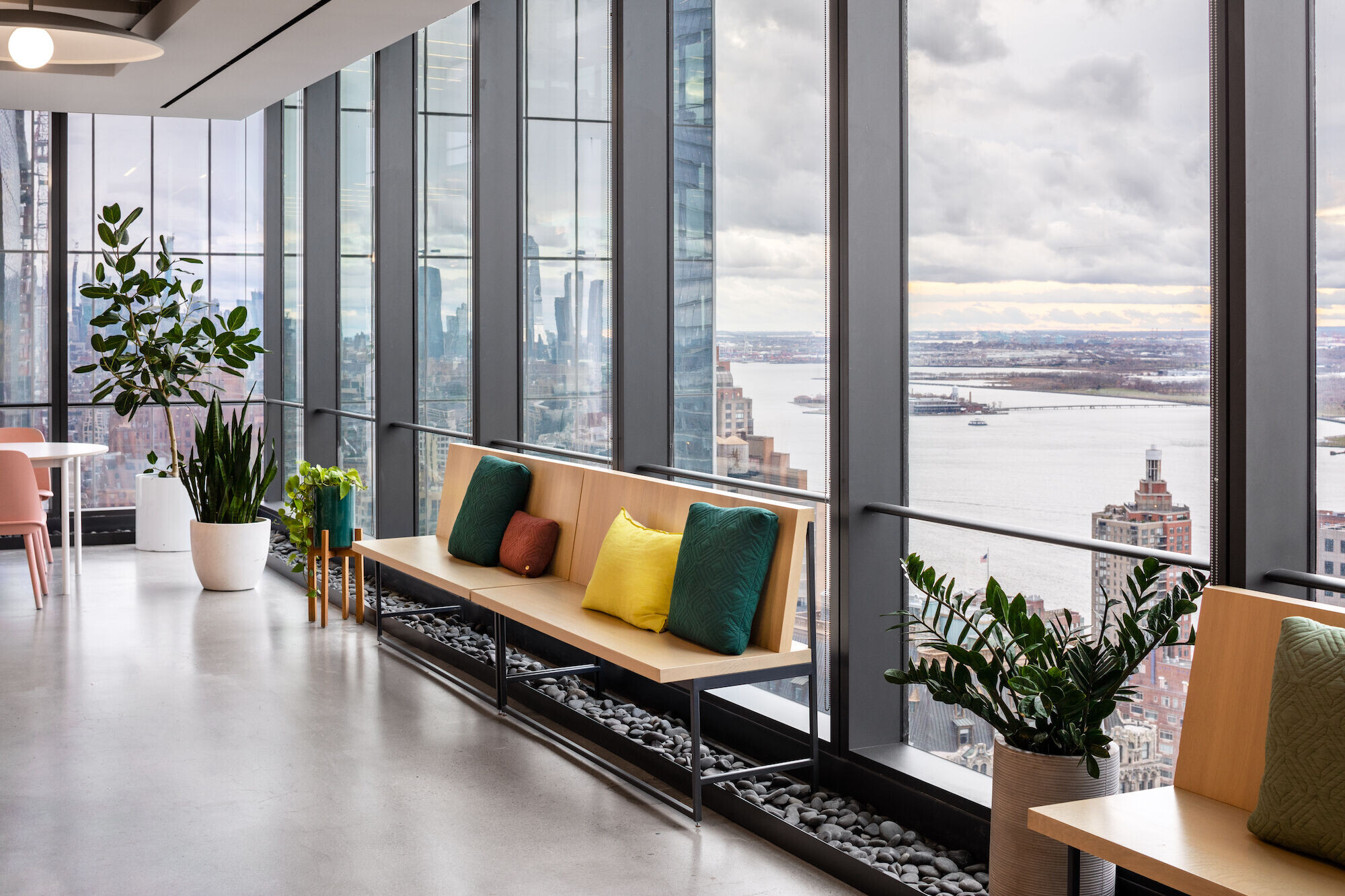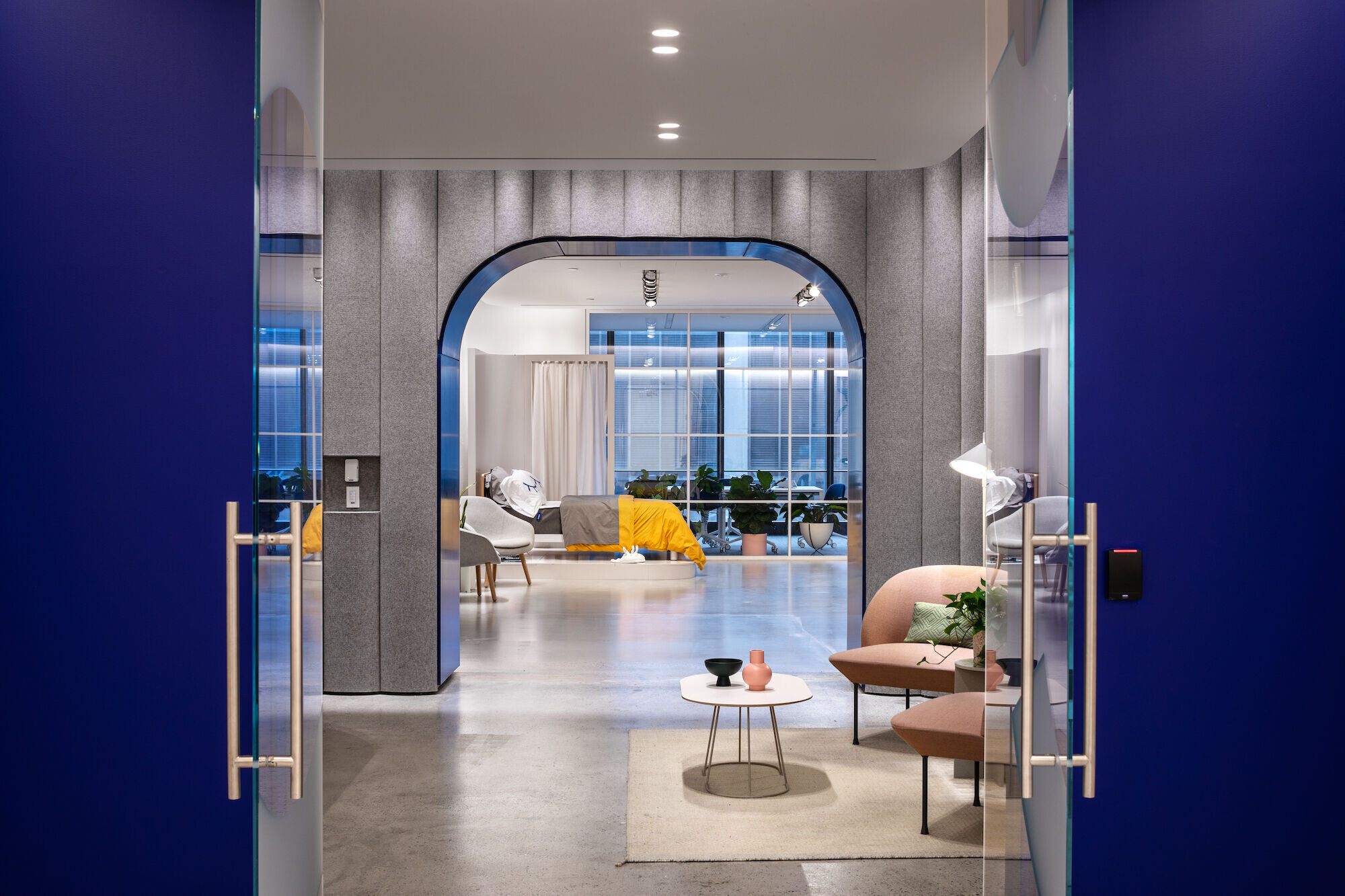 Details further expresses Casper's whimsical identity in an intelligent design strategy. Curving portals through the building core define openings and a material palette of muted accent colors, soft curving surfaces, and warm wood cabinetry add warmth. The new headquarters evokes the sensation of working within a cloud.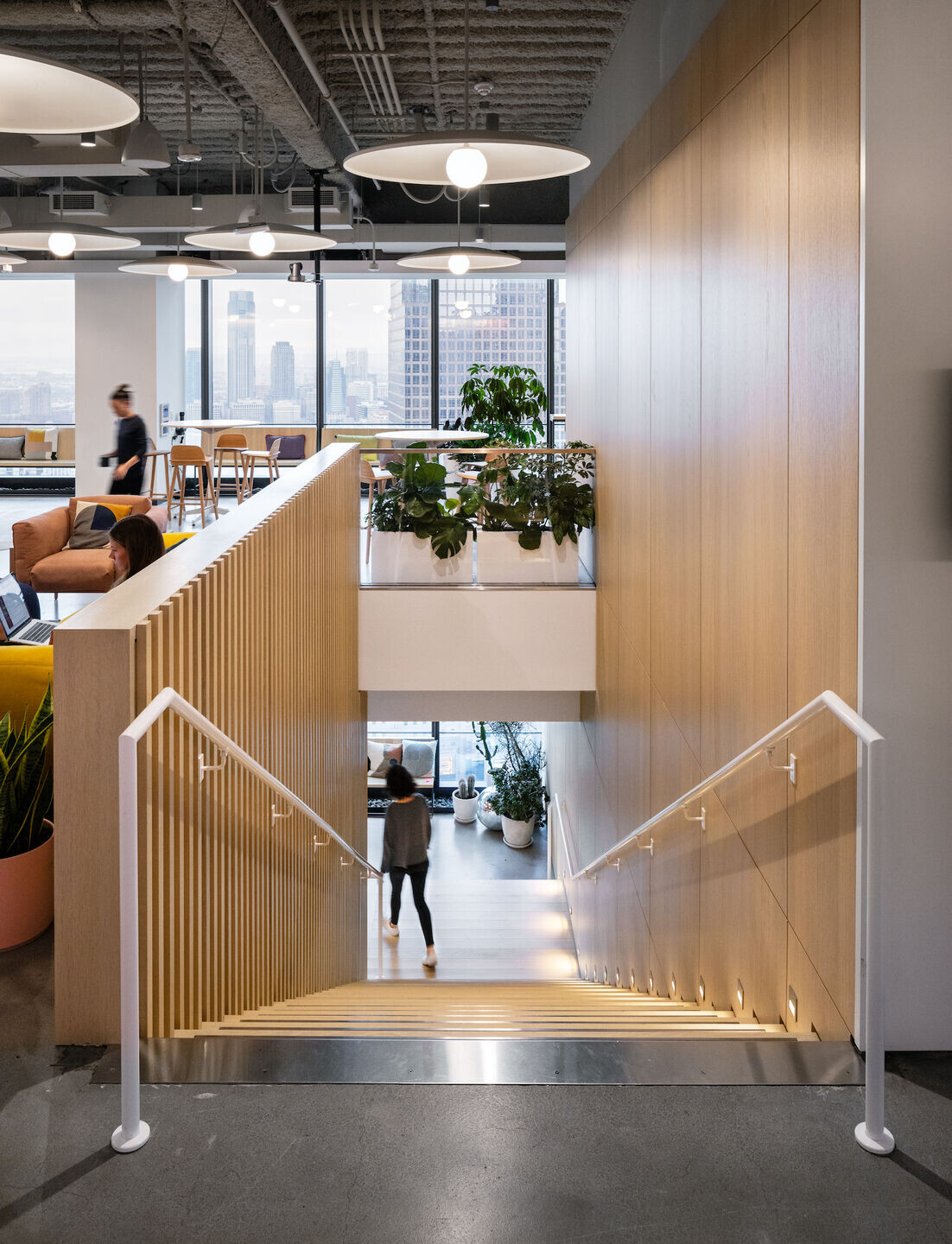 Team:
Architecture Research Office - Architects
Gardiner & Theobold - Owner's Representation
AMA - MEP Engineering
TMT Tech Partners - IT/AV/Security
WSP - Structural Engineering
Longman Lindsey - Acoustics
HLDC - Lighting Design
Benhar Office Interiors - Furniture Dealer
Code Consultants, Inc. - Code Consultants
Construction Specifications, Inc. - Specifications
Clune Construction Company - General Contractor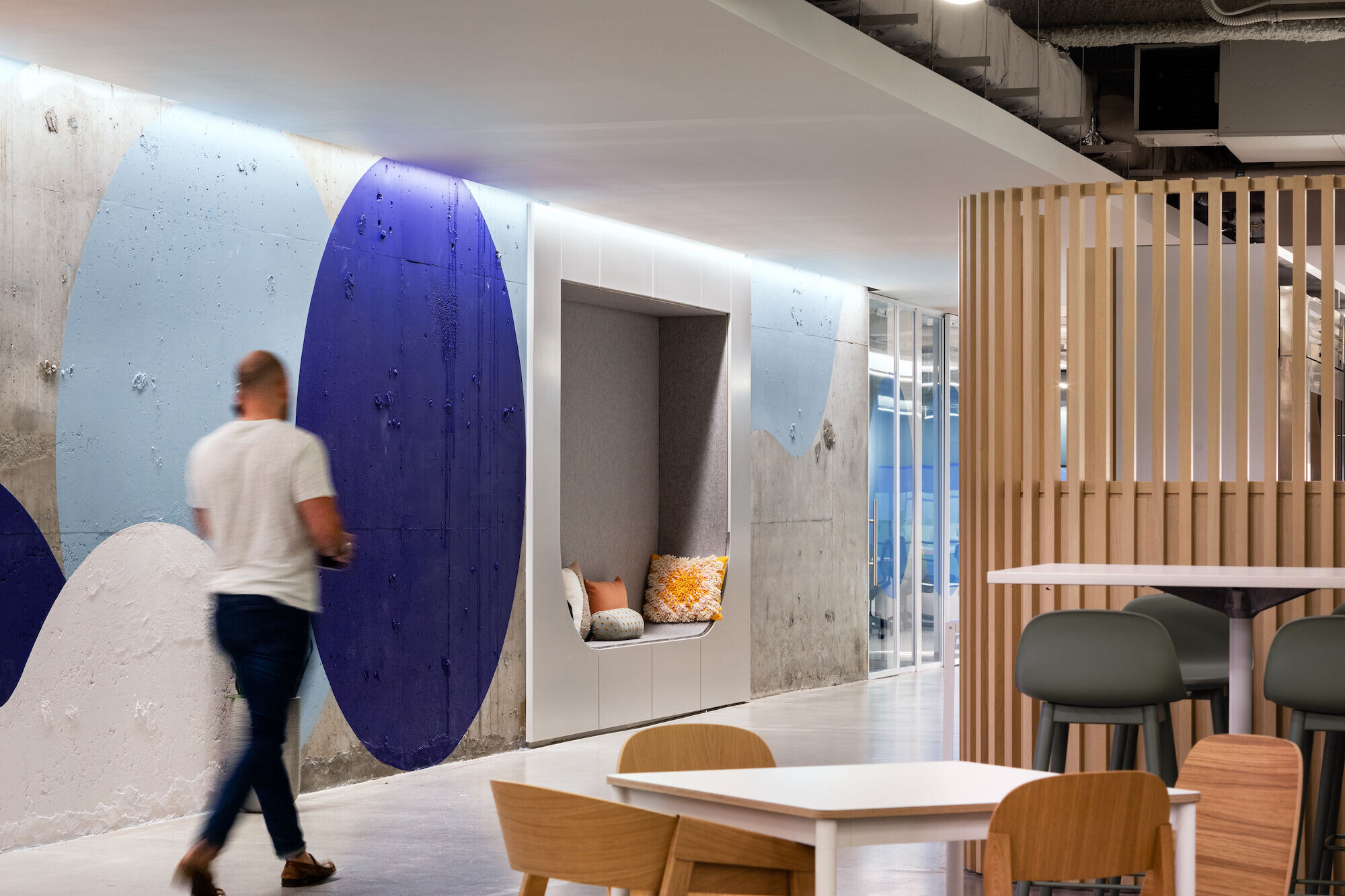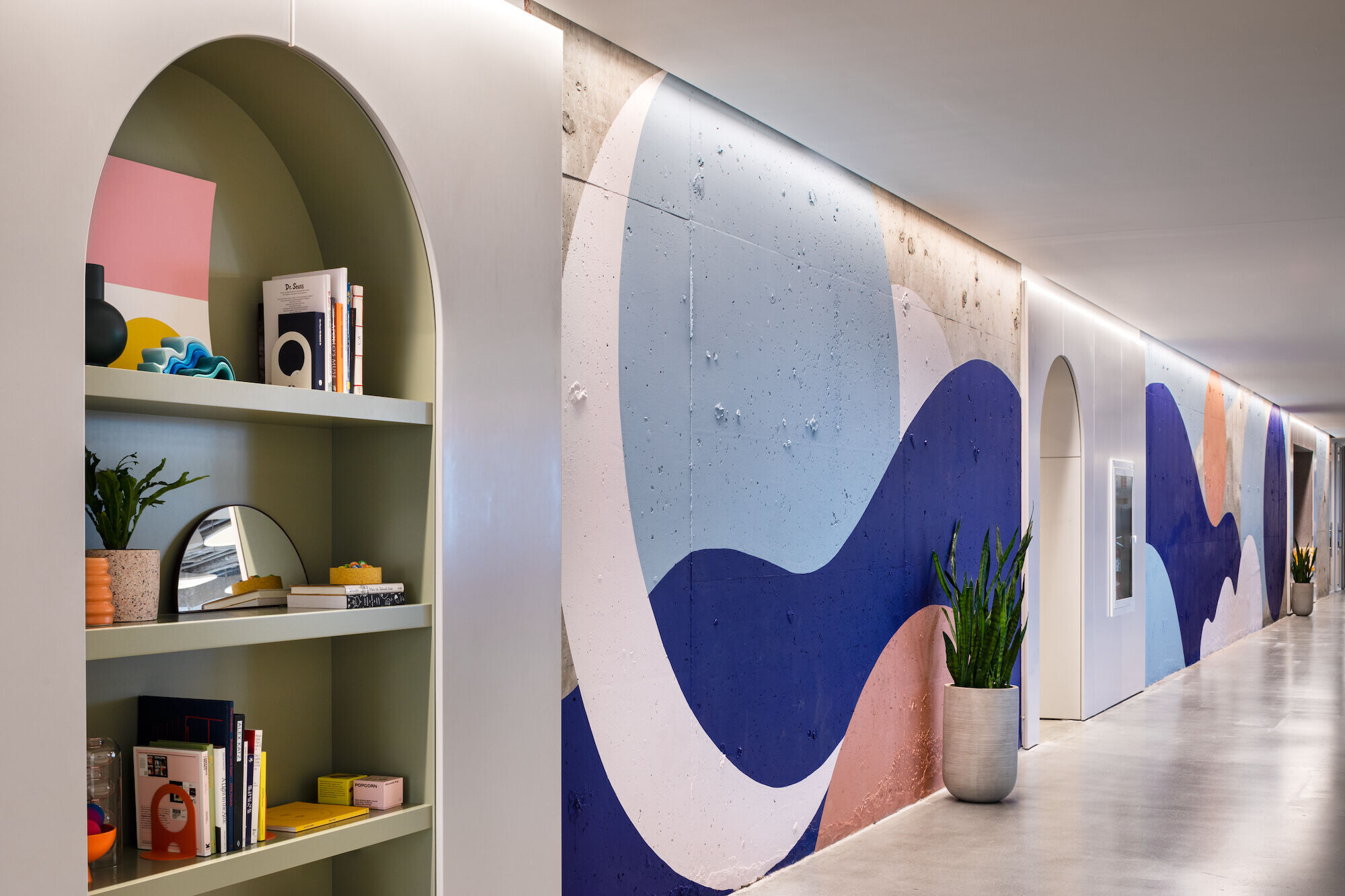 Materials Used:
Officefront Partitions – Carvart
Wood Paneling – Shinnoki
Carpet – Interface World Woven, Tretford
Acoustic Products – ARO Plank 1, ARO Arc Baffle
Fabric Panels – Whisper Wall
Terrazzo – Nurrazzo in Custom Color
Tile – Clayhaus Signal Collection
Mullion Caps – Mull-It-Over
Ceiling Tile – Armstrong Optima Concealed
Workstations:
Herman Miller Layout Studio
Task Chairs:
Herman Miller Cosm Chair
Conference Tables:
Herman Miller Layout Studio Tables
Enwork Sawhorse Tables
Conference Chairs:
Muuto Loft Chairs
Magis Steelwood Chairs
Normann Copenhagen Form Chairs
Herman Miller Eames Aluminum Group Chairs
Ancillary Lounge Seating:
Muuto Oslo Chairs, Fiber Armchairs
Hay About A Lounge Chairs
Herman Miller Crosshatch Chairs
COR Elm Chairs
Geiger Reframe Chairs
Muuto Rest Sofas, Outline Sofas, Connect Sofas, Five Poufs
COR Drop Stools
Ancillary Dining:
Herman Miller Eames Tables
Muuto Base Tables, Fiber Stools, Nerd Chairs, Cover Chairs, Visu Chairs
Normann Copenhagen Form Chairs