Situated on a narrow lot in a leafy neighborhood, Counterpoint House is a lofty, light-filled home. It is designed to be environmentally responsible and ideally configured for the function and flow of daily life.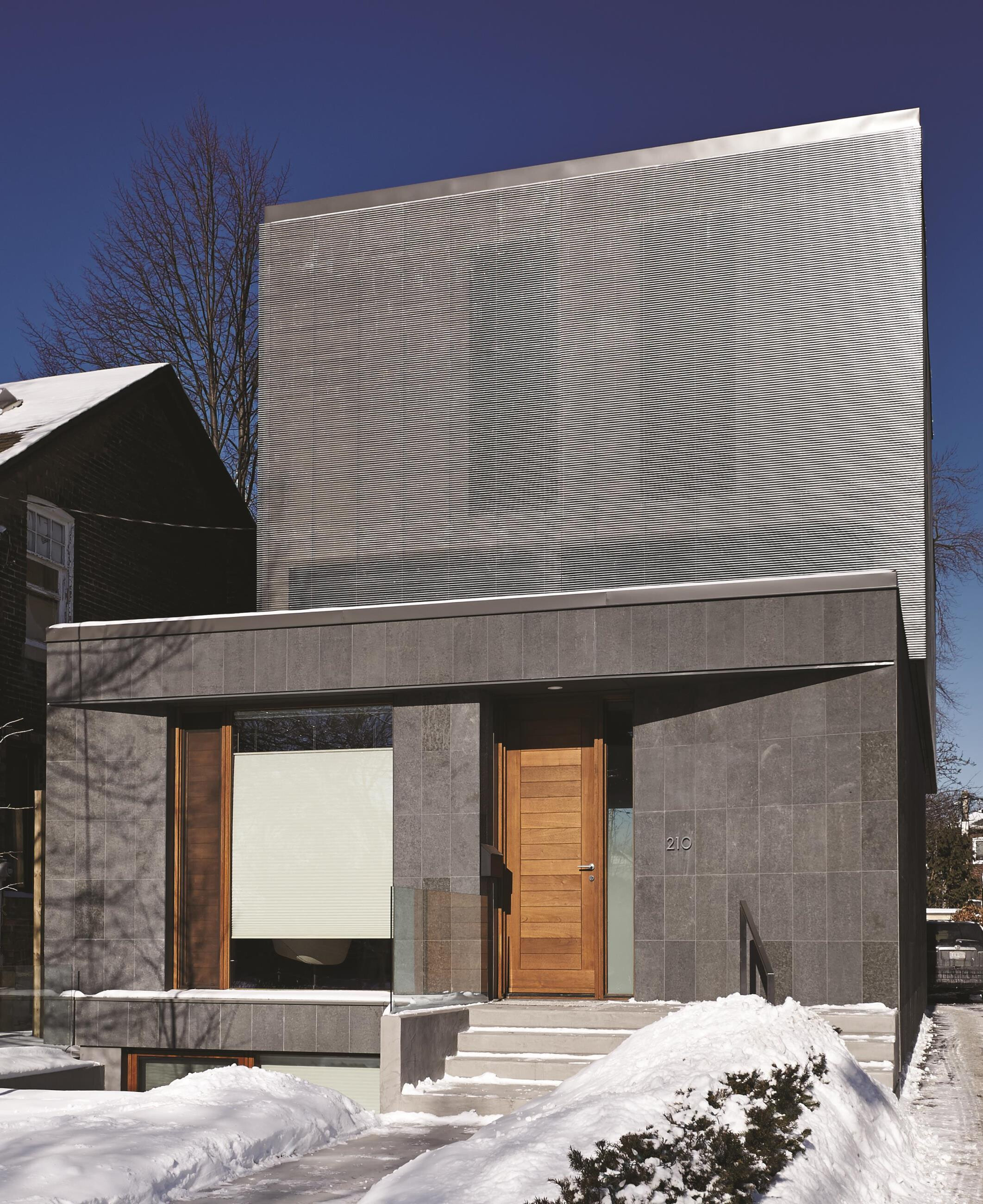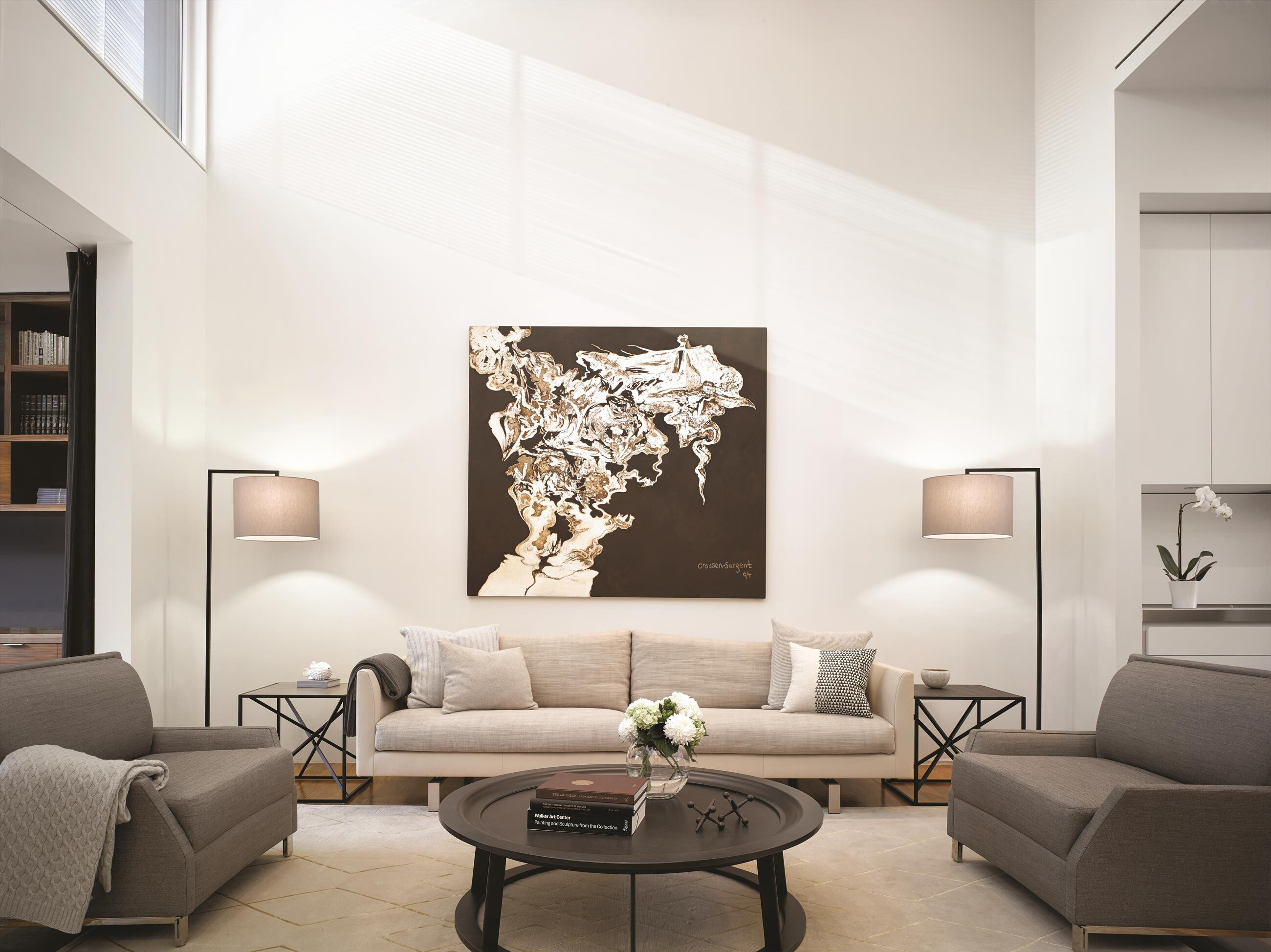 Designed for a family who desired open, interconnected living spaces, it also maximizes a sense of connection to the garden, trees, and sky.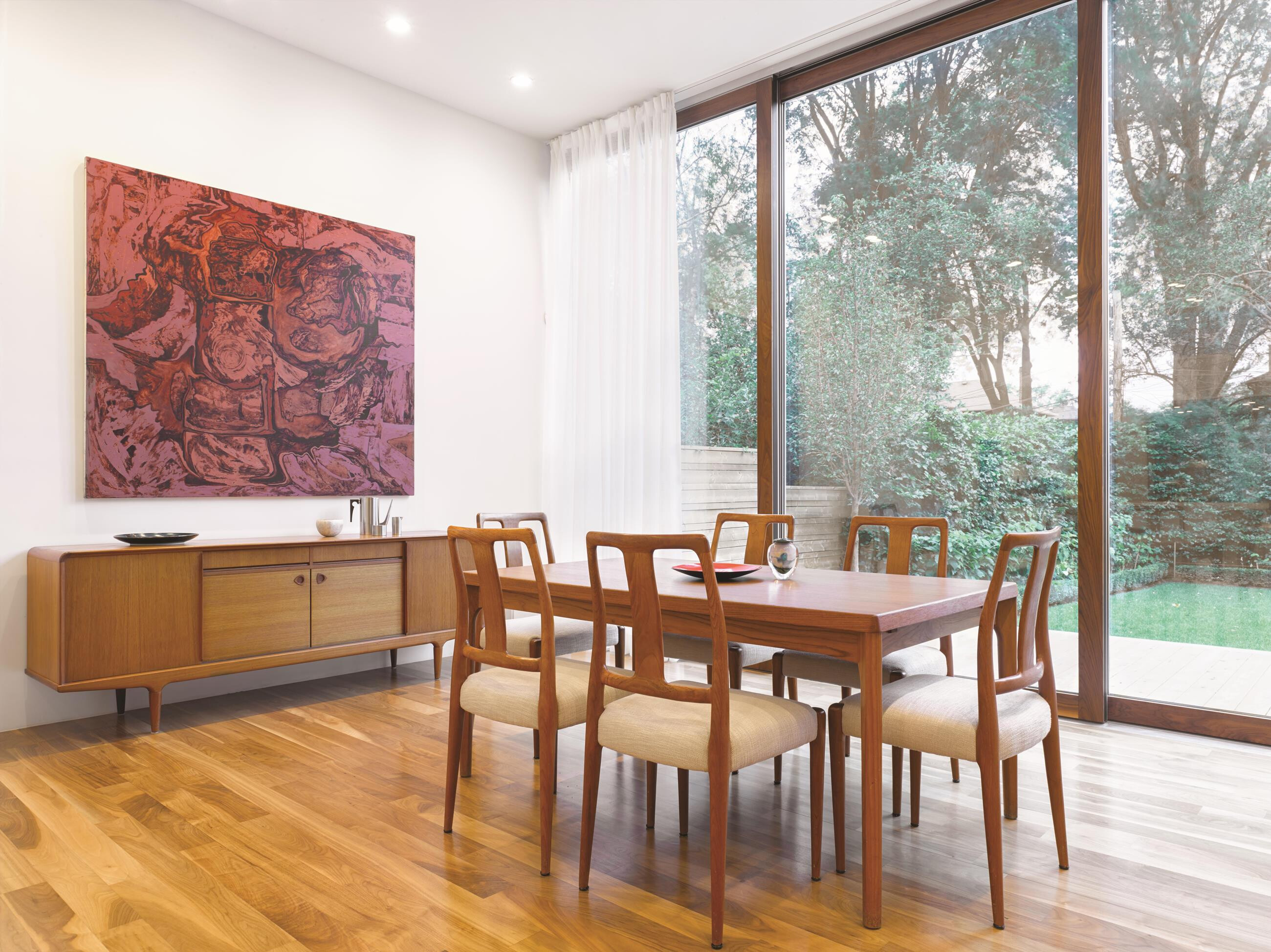 The upper level is set back from the street face which allows an expansive south-facing clerestory window to flood the middle of the house with natural light. A fine screen of aluminium slats veils the upper level. The screen acts as a solar reflector allowing sunlight to bounce in and shower the interiors with a lovely glow and a dynamic pattern of reflections.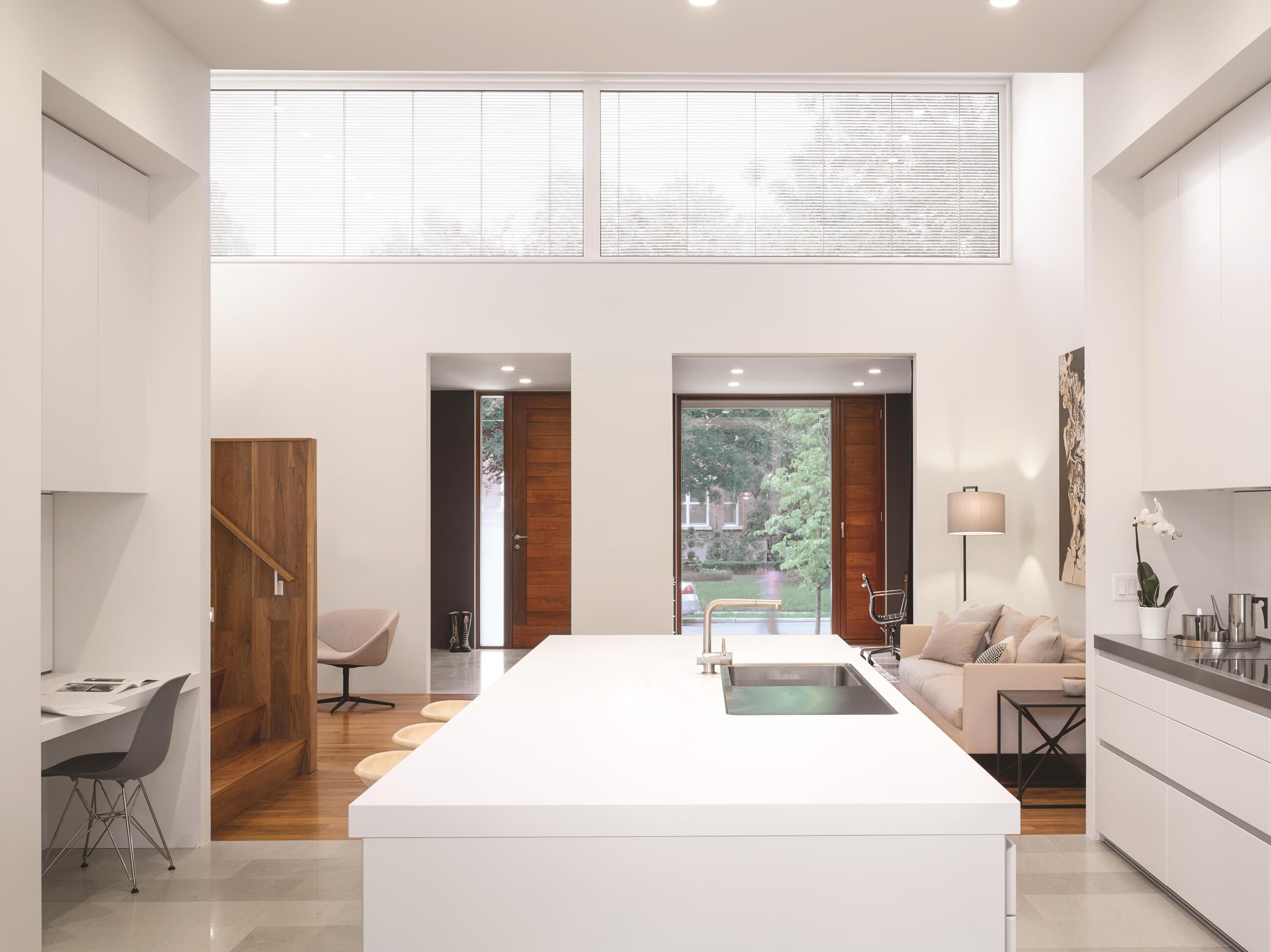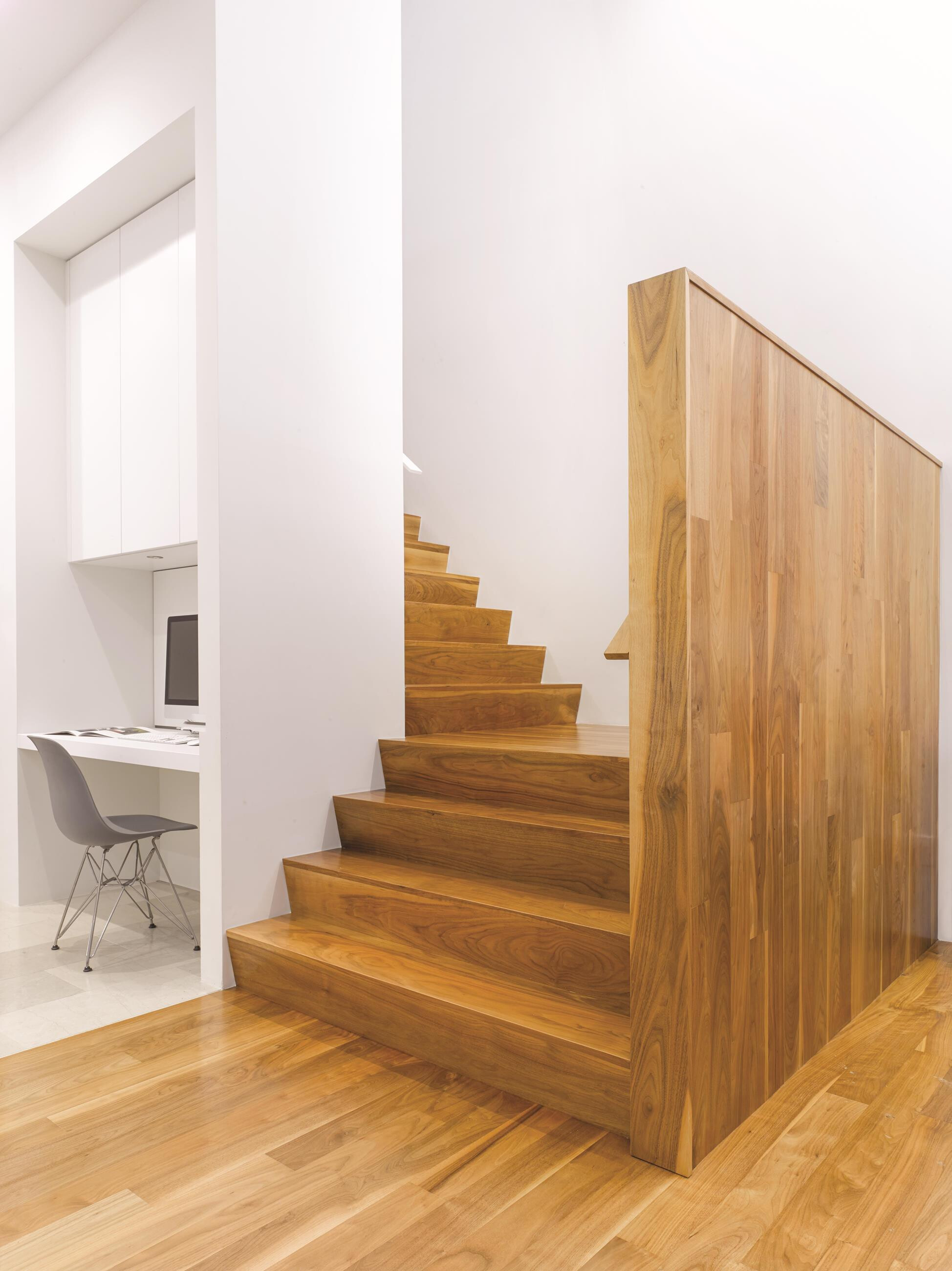 Art and architecture critic John Bentley Mays said the project was thoughtful and uplifting. He wrote: "Counterpoint House (is) an apt name, as it turns out, since the composition is a disciplined harmonic whole fashioned from closely rhyming elements." Text by Paul Ruff Studio