DIE CREME was designed and supervised by Sylwia Chwat TGH Studio in 2021 in Berlin, Germany. This breakfast spot uses only high-quality bioproducts to create the best breakfast experience you could wish for. All of the pastries are baked by the house, from scratch, to ensure the best flavor with the freshly roasted coffee on the side!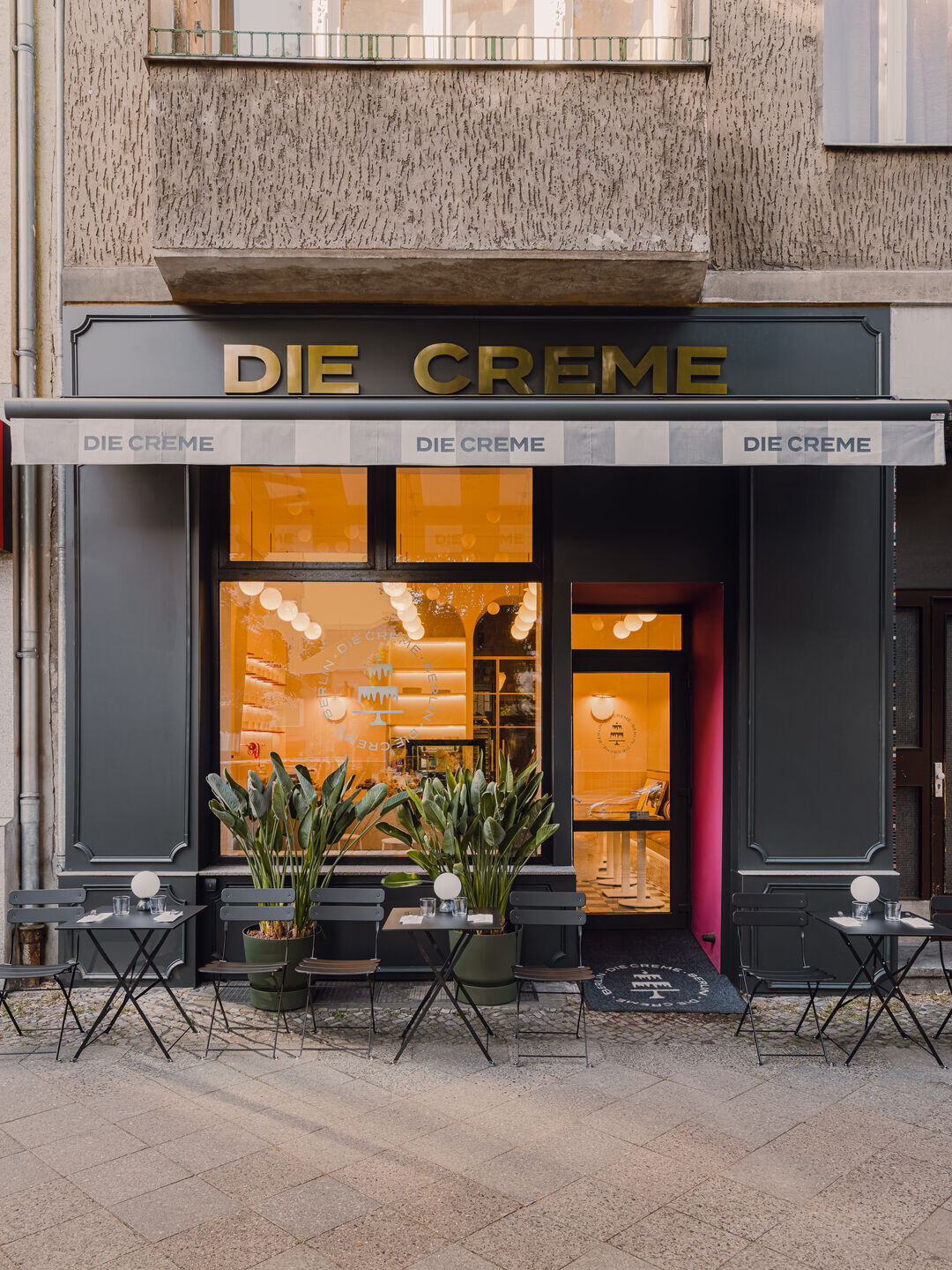 The main key point for Sylwia Chwat was to use every inch of the space wisely because the total area is only 55sqm.While working on the layout we wanted to achieve as many sitting places as possible, so we decided to have a sitting bench in the main sale area instead of free-standing tables which gave the result what we wanted.The kitchen is located in the back of the building so we use the glass doors to divide the space because we wanted to open it up so the clients can see the craftsmanship of baking while being inside.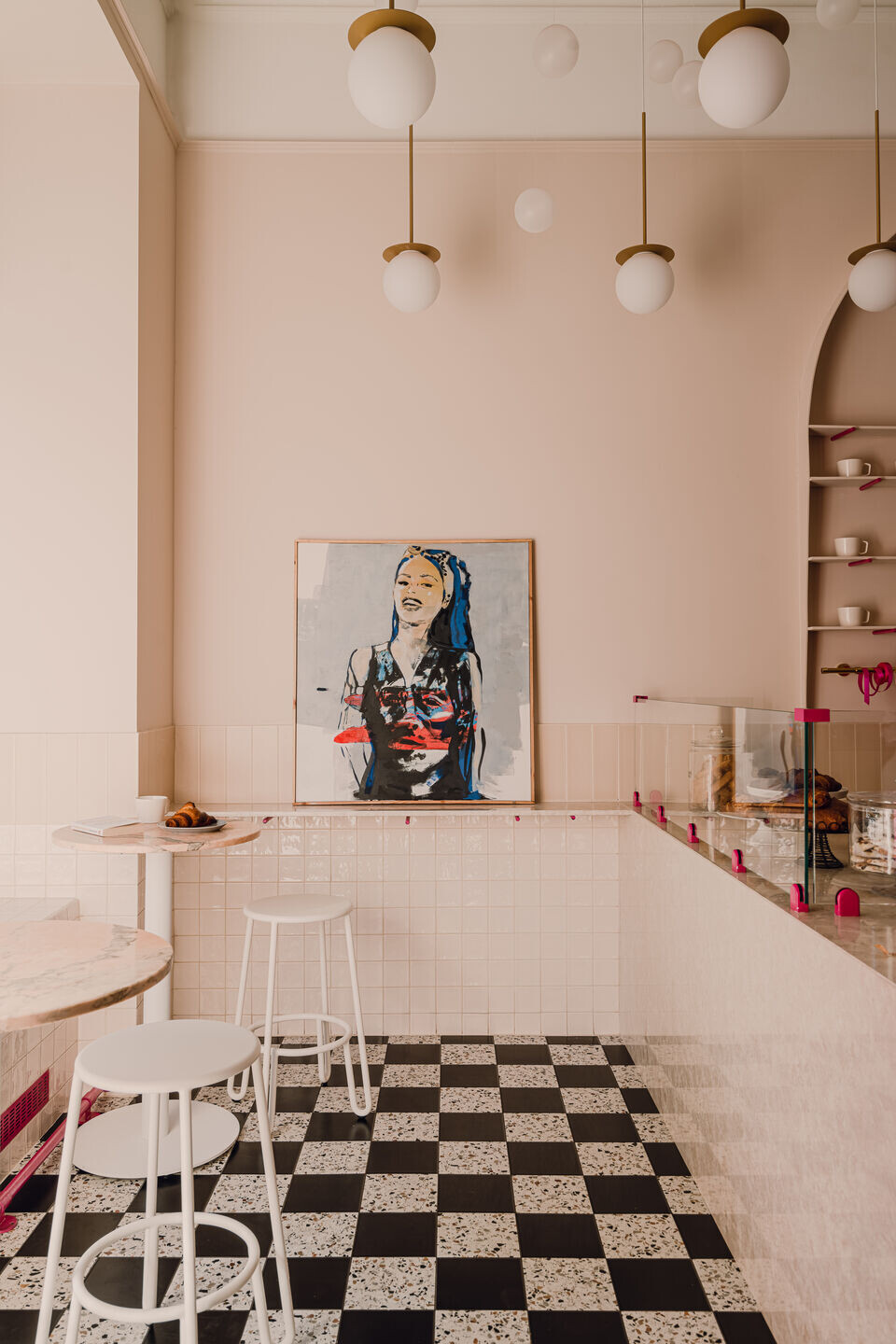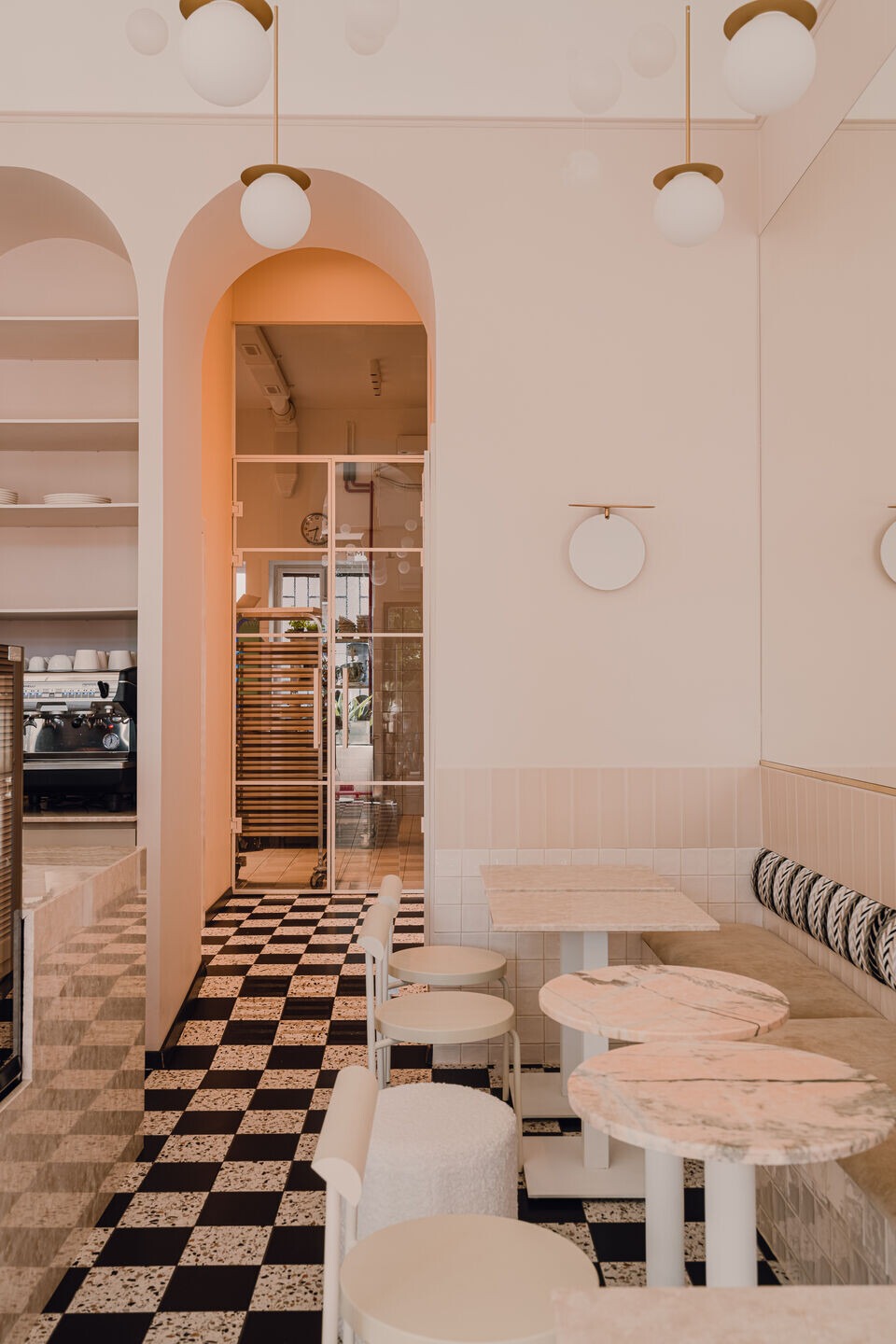 The designer wishes to design a place that would be distinguished from the classics of Western Berlin, but at the same time have a hint of contemporary variety that can be found on the streets of the German capital. The interior is very feminine which exactly describes the concept of the place and the owner's needs. We played with different textures and materials but at the same time, we focus on using a beige color scale to keep it smooth and fresh.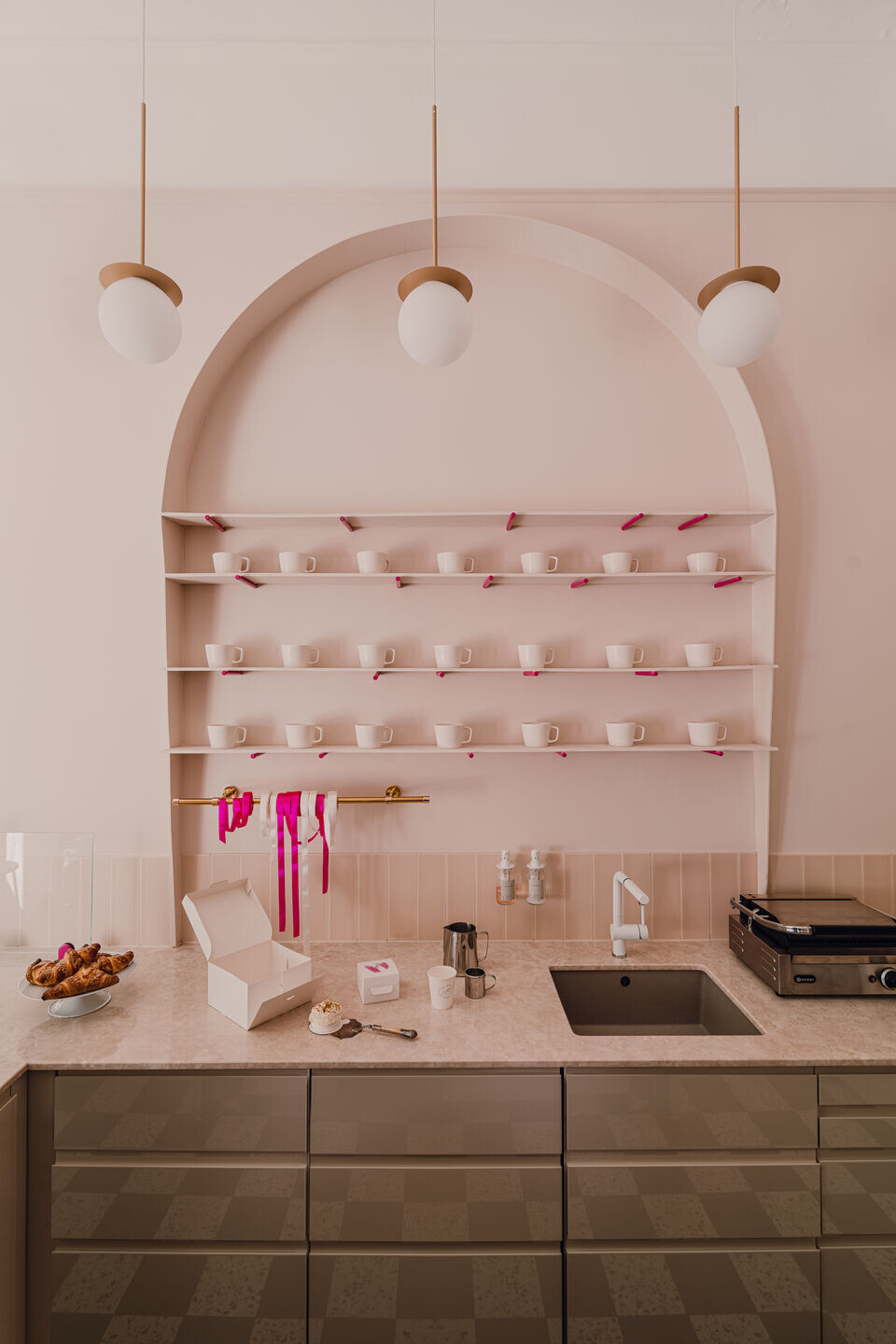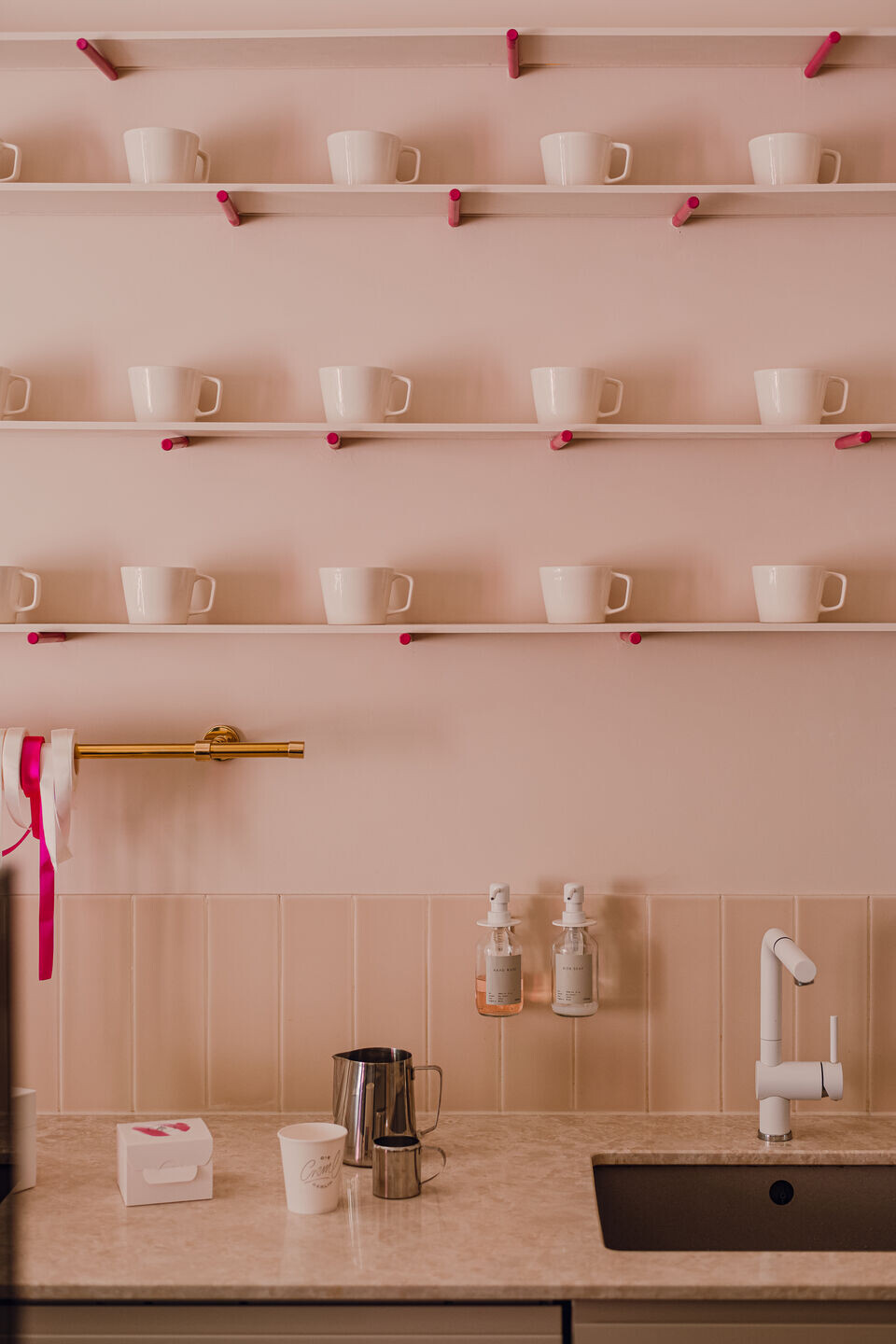 The final result was even better than we expected because currently DIE CREME every day is packed with guests and on the weekends you can expect waiting queues to get a table in. Therefore at our studio, we are extremely proud to have been a part of this project and we are looking forward to having a chance to be involved in opening the new location in the very near future.