This is a villa built on a sloping site in a forest in Karuizawa.
The land slopes to the east, and the building is a single-story high building when viewed from the street level, and was planned to have minimal impact on the landscape.
The exterior walls are vertical louvers that blend in with the forest, and the gently sloping roof keeps the height of the building low enough to see the grove of trees in the back.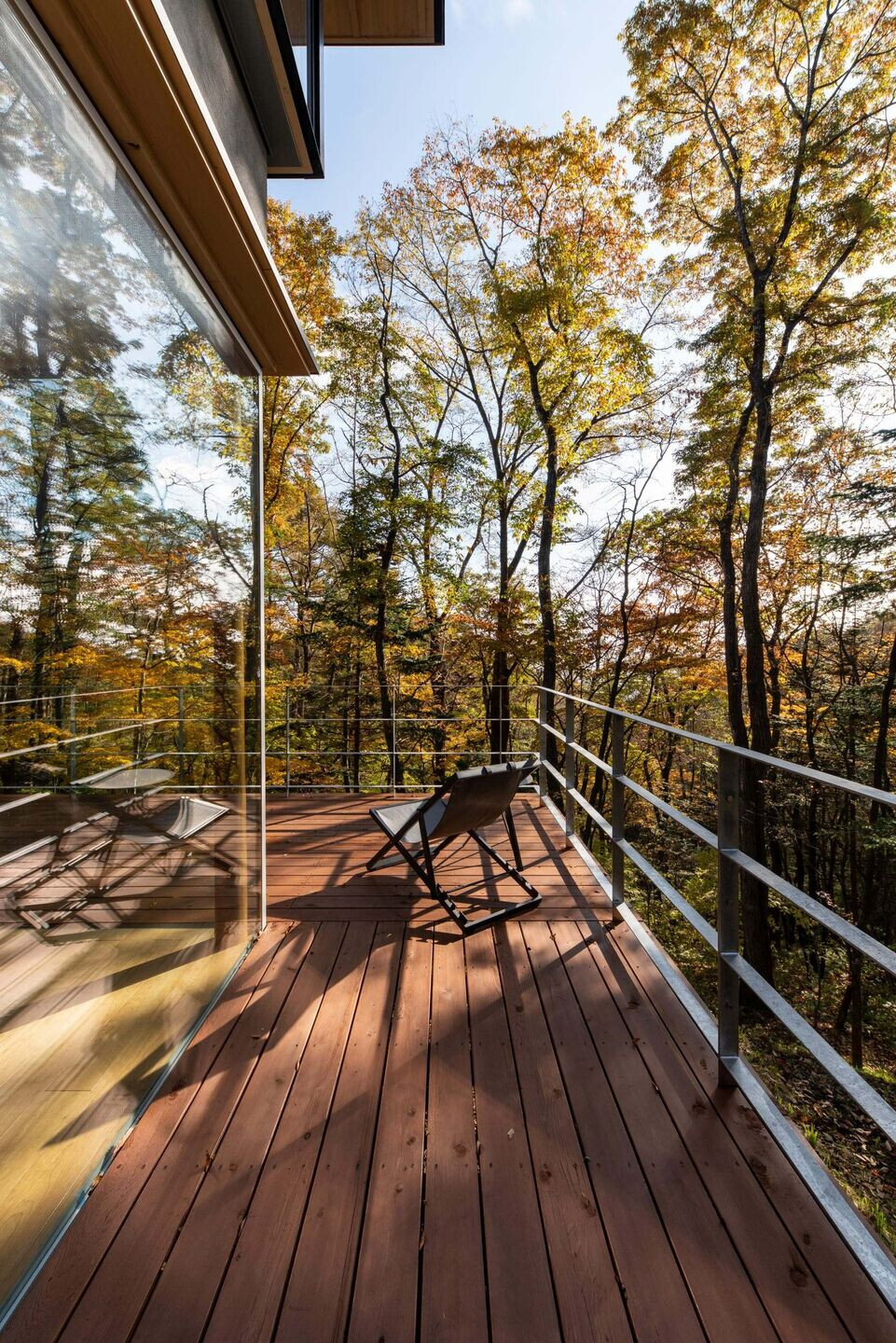 The entrance is from the second floor, but there is actually a space between the parking lot and the building, and if it were left as it is, it would fall down if one is not careful.
Therefore, an entrance porch made of steel plates is joined to the exterior wall to bridge the gap to the parking lot, so that people can enter without falling.
When entering the entrance, there is a private room in front of it, but in order to create a sense of calmness, the entrance is a large sliding door made of the same material as the wall to reduce the presence of the door itself.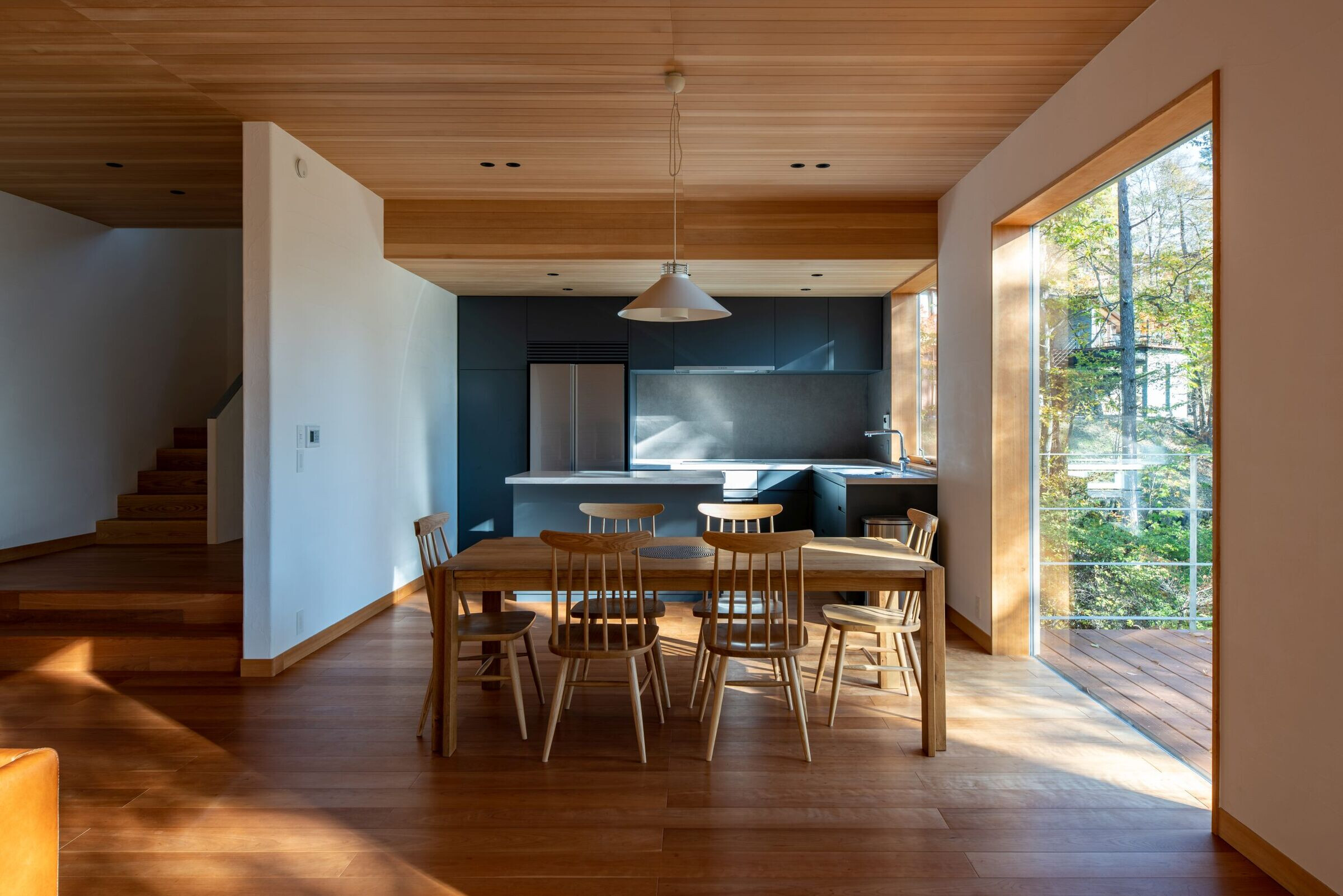 To create an impression that the entrance is not too light and not too heavy, we chose 75mm wide lauan paneling as the material.
You can see the entrance hall and part of the living room from the stairs.
Because of the steep slope between the road and the building, the first floor gets light from the road side (left side of the photo).
The stairs are made of solid tamo wood, and the handrails are made of steel and brass.
The paneling on the walls and ceiling of the first floor is made of agatiz, which is a lighter material with a milder grain than the lauan paneling on the second floor, and the ceiling height is 2.8 meters, which is much higher than usual, so even though the entire ceiling is covered with paneling, it doesn't look noisy.
The first floor is a single room with only the LDK.
Only the kitchen area has a lowered ceiling to make it a little more relaxed.
The window in front of the kitchen is a large sliding window with a wooden frame for ventilation.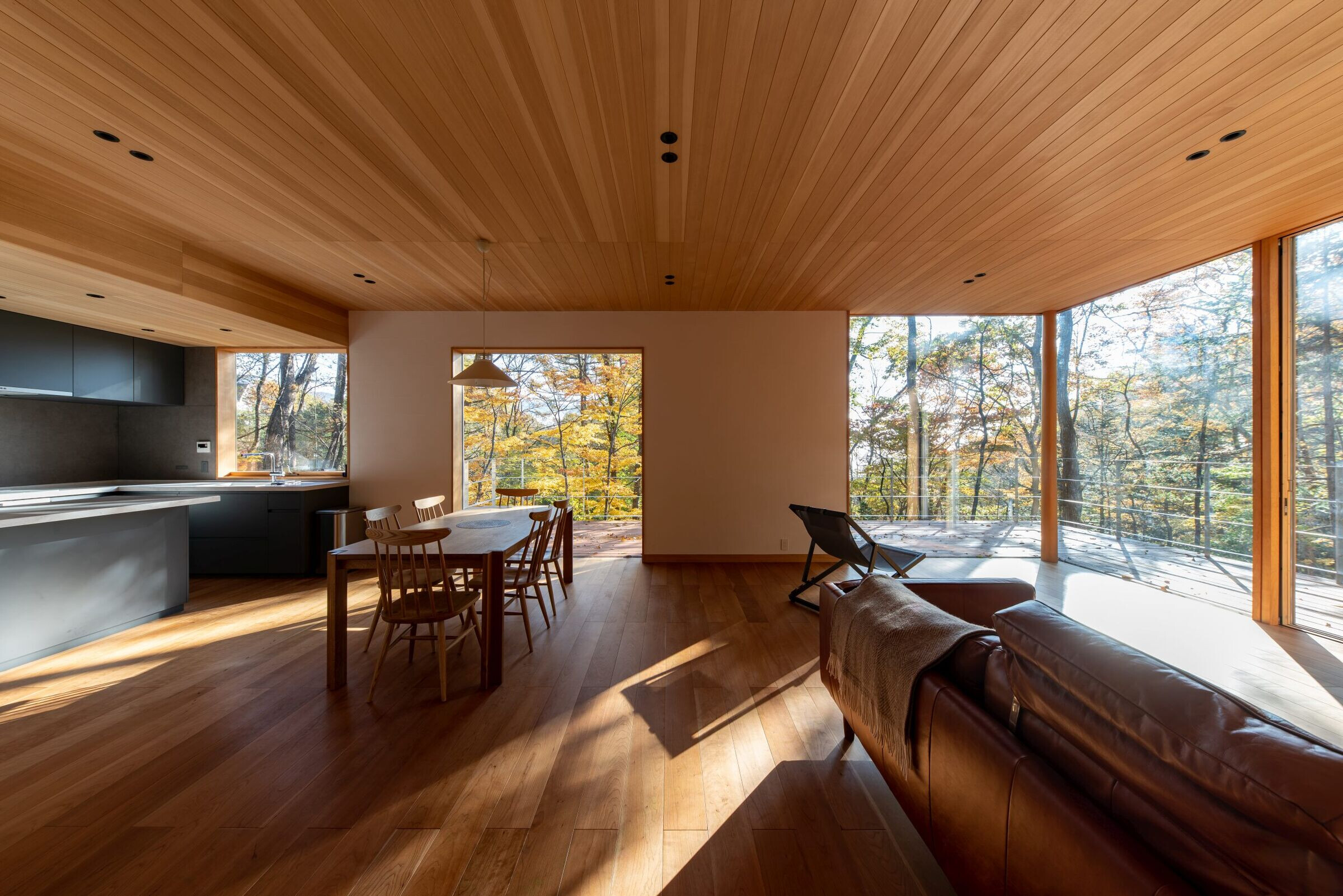 The southeast corner of the house has a ceiling-to-ceiling FIX window to create a sense of unity with the deck.
To access the deck, there is a sliding wooden door with a hidden stile on the south side.
There are no more buildings on the south and east sides of the deck, so you can enjoy this view forever.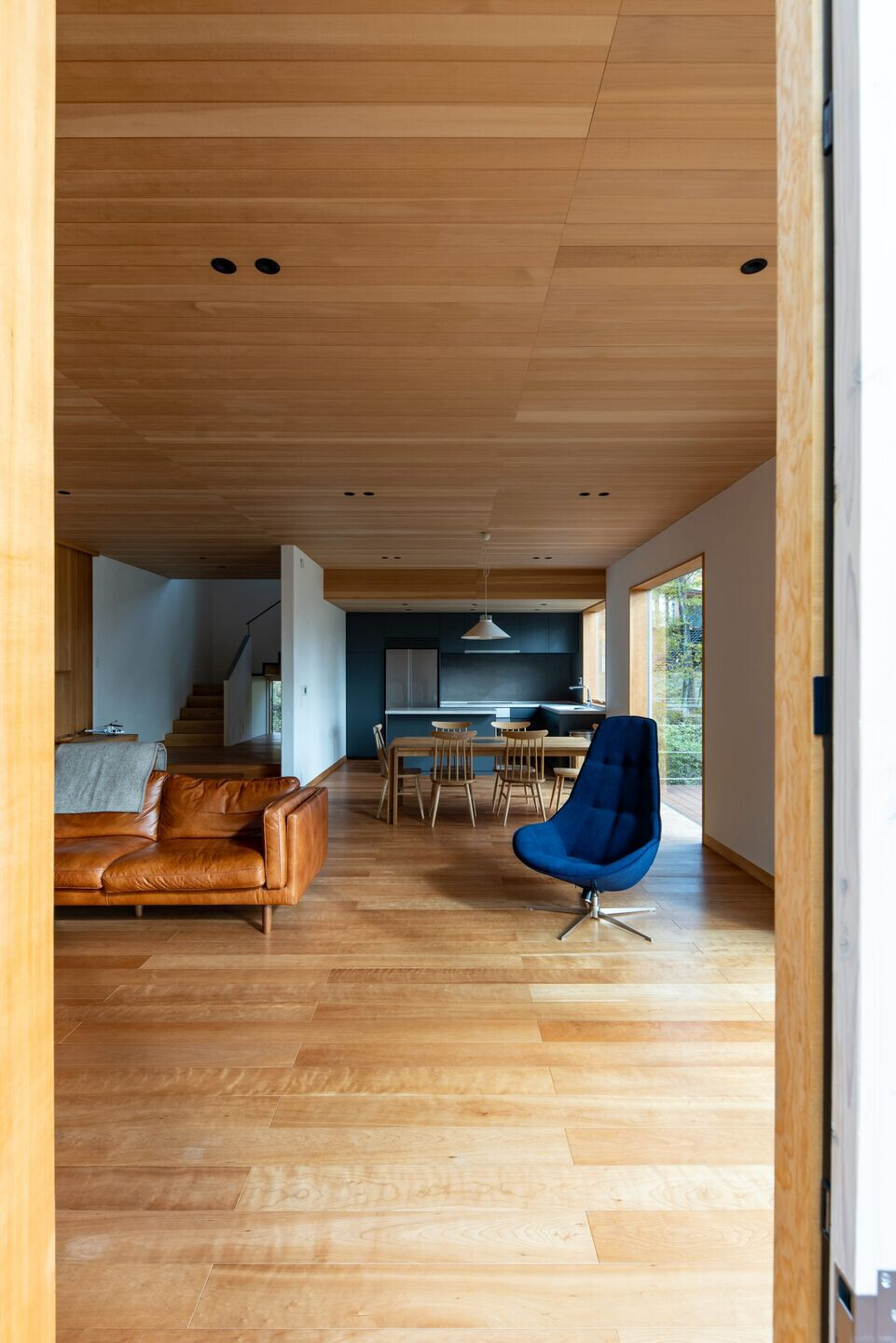 The southeast corner room on the second floor is the master bedroom.
You can enjoy the view from here, away from the bustling living room.
Connected to the master bedroom is the main bathroom.
The window is quite large, but the sliding door is fully open so that you can enjoy bathing while feeling the breeze.

Translated with www.DeepL.com/Translator (free version)