The award-winning firm, led by partners Michel Arcand and Don Parker, is known for its complementary dynamic design aspects. To them, this project was the very definition of creative constraints. It was about levity and cheekiness while moving human passengers vertically through the air in a confined space. The Corian panel graphic depicts a flock of birds. Their wild static flight patterns might lend to elevator car passengers daydreaming for a couple of minutes. Perhaps even allowing riders to relax and escape the daily grind all while still being very close to other unknown warm bodies.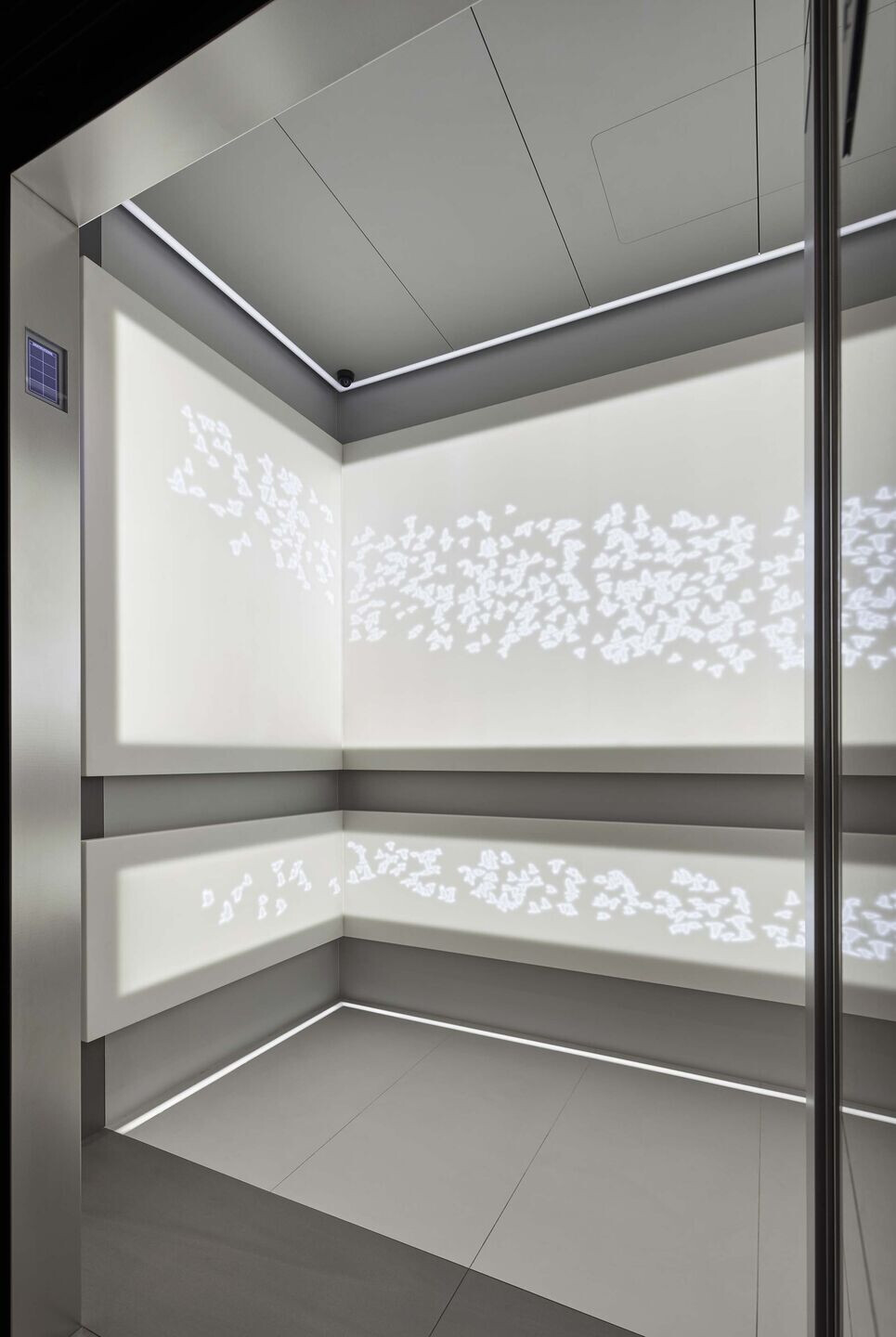 There are 869 birds per cab. They are routed on the back surface of the Corian panels. This enables the edges to "catch" the light emitted from the LED panels and allows the front panel surface to remain smooth and easy to clean.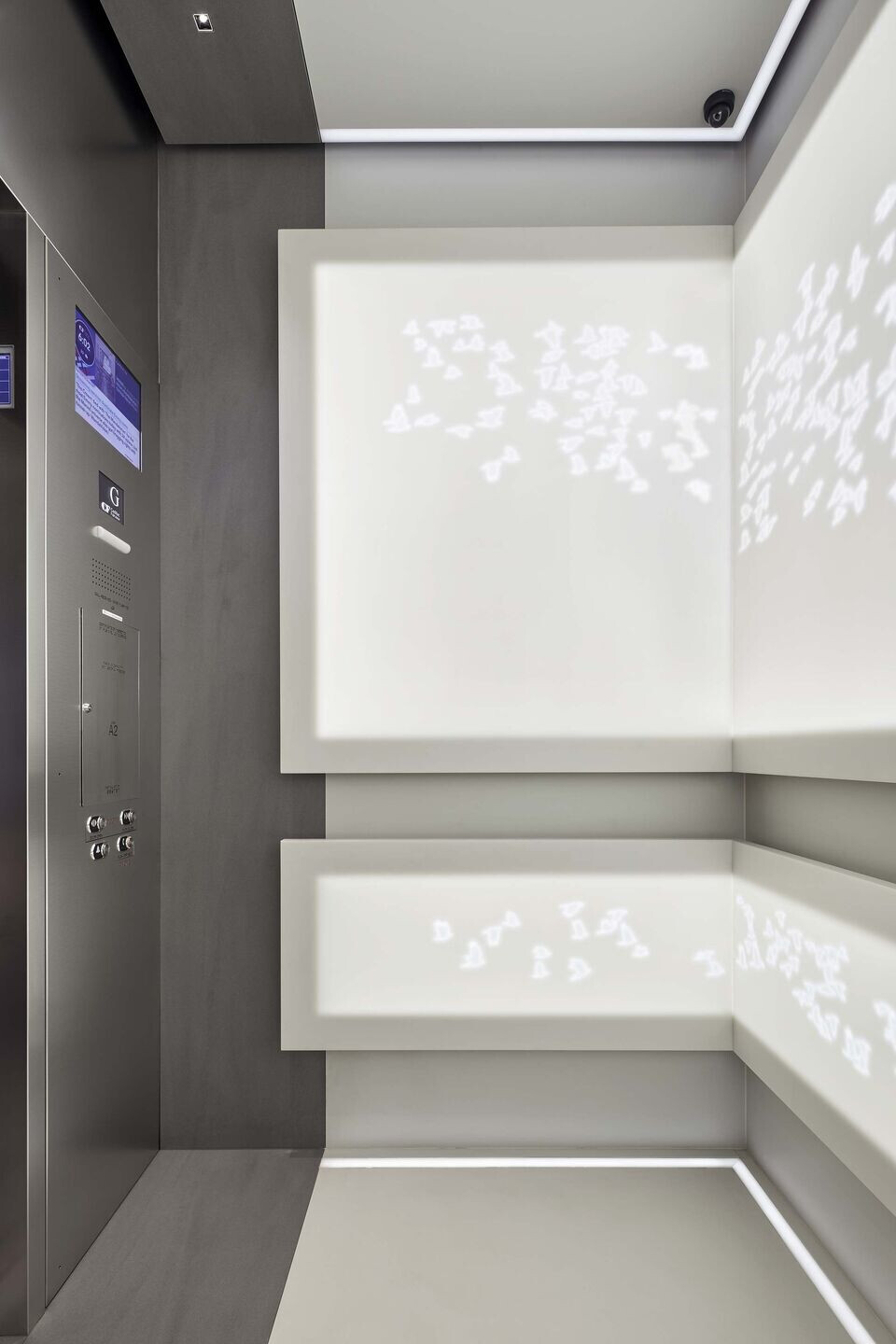 The light colour choice is no secret. The firm went for the warmest setting possible. This choice may not be the ideal colour temperature desired in an office environment, but since our circadian rhythms are accustomed to warmer lighting like candles and fire, this lighting temperature aids in bringing comfort to the 42 square foot elevator cab environment.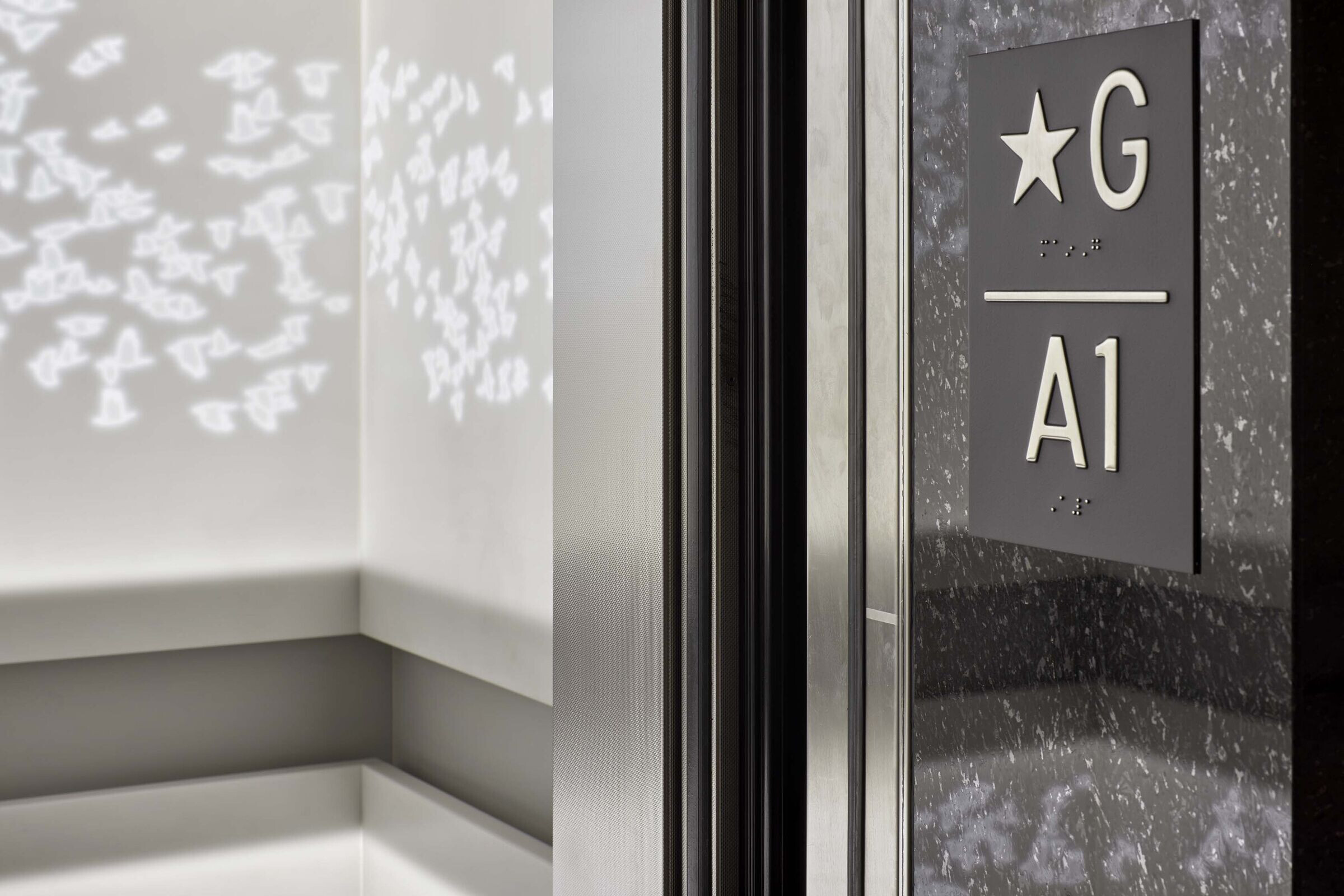 For those who know Michel and Don, their yin and yang relationship has become the brand's signature at IN8 Design. We can always find pops of colour in unconventional locations as well as art and graphics that inspire creativity in the workplace and at home on an IN8 Design project.