The client is a successful dentist who wanted to transform a regular office located in a new building in Beirut, into a dental polyclinic responding to his needs, by having minimal and effective spaces, and an exciting design.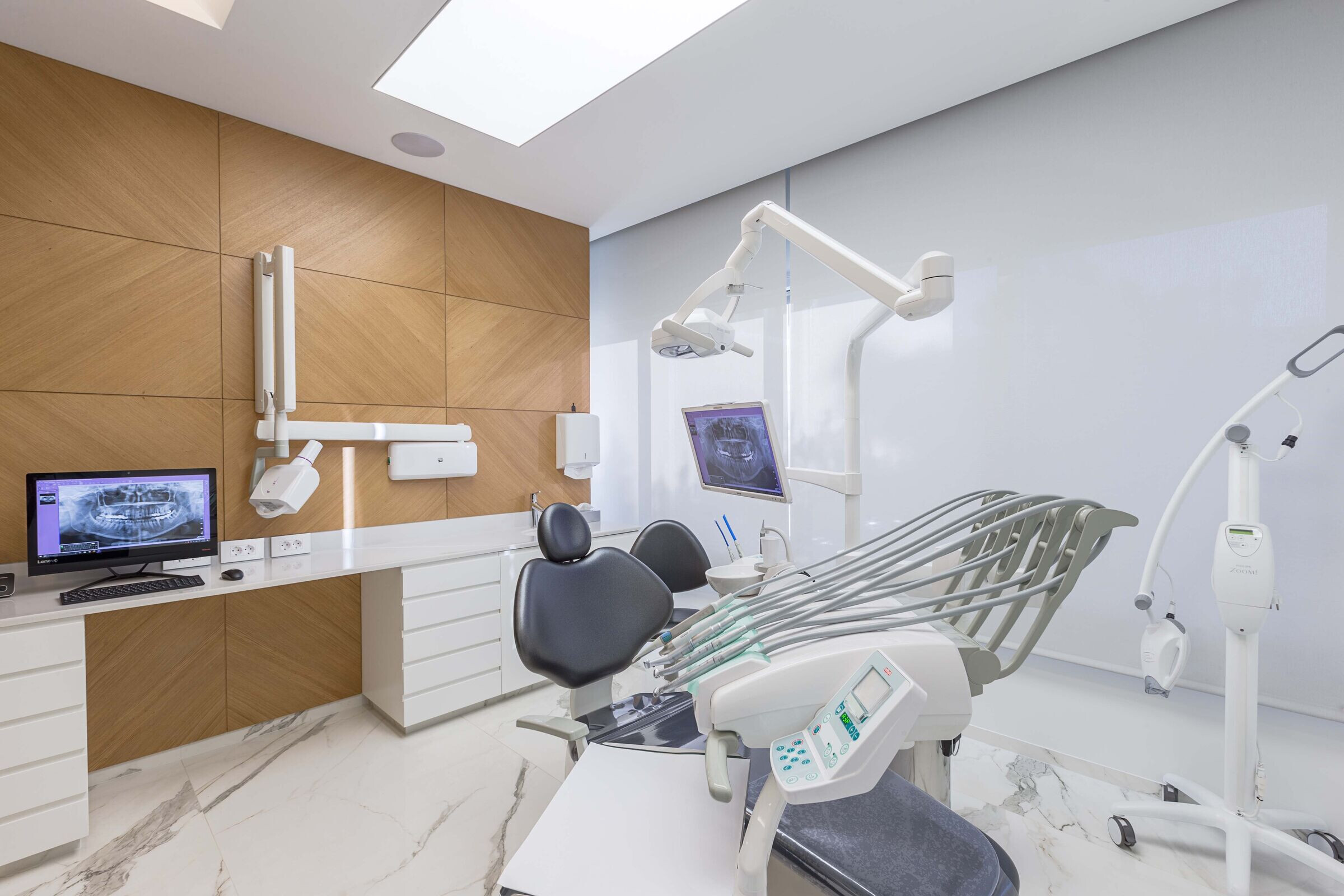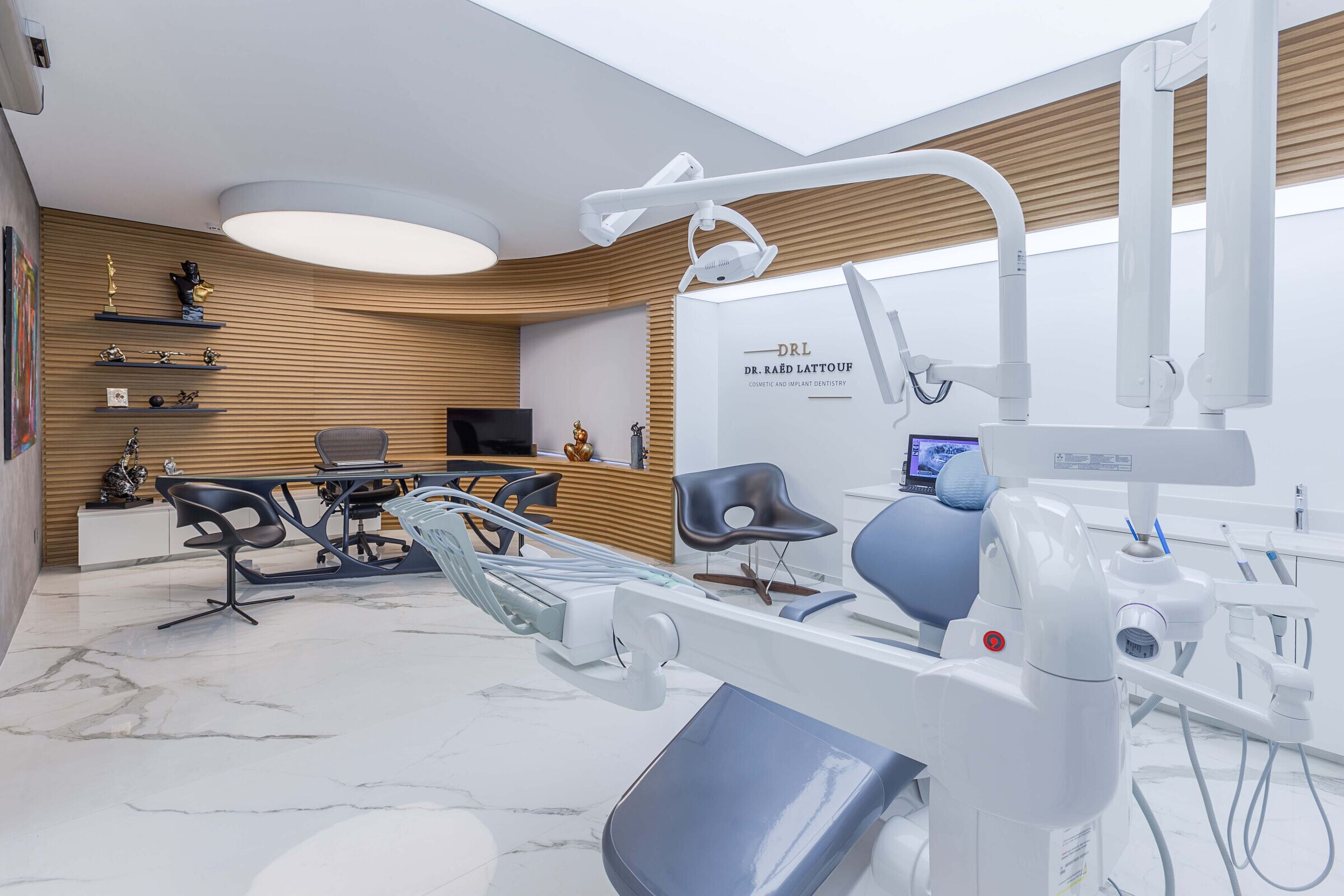 The oral and dental health clinic provides a waiting area with a reception counter designed as an iconic element, an x-ray isolated room, two separate examination rooms, service areas and the main clinic. Linear horizontally inserted wooden strips interlace all the functions, acting like a background unifying the areas and creating warmth and coziness all over the polyclinic. White organic and fluid walls cross the spaces, and hide the different clinics that are connected to the waiting area by curved electric openings.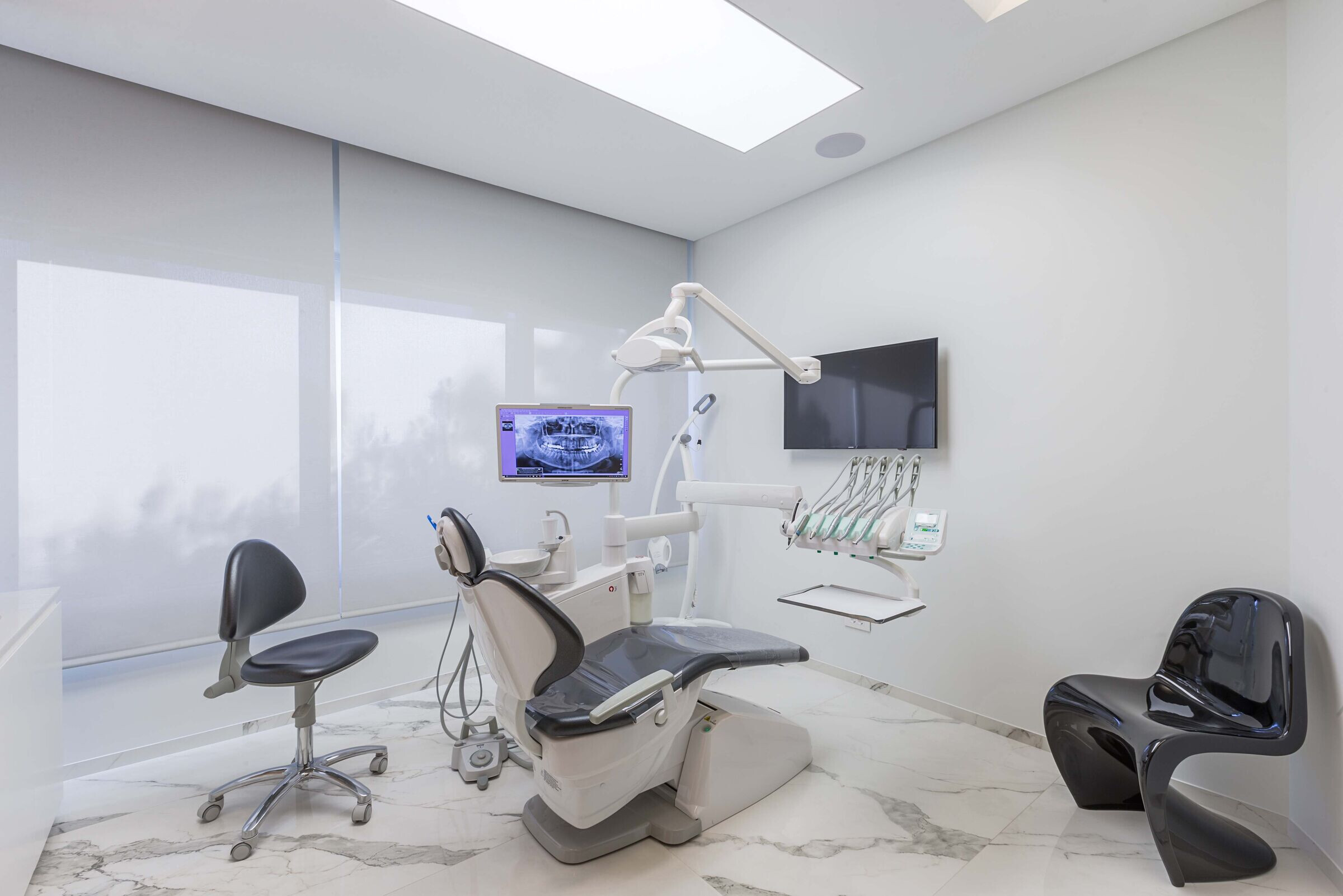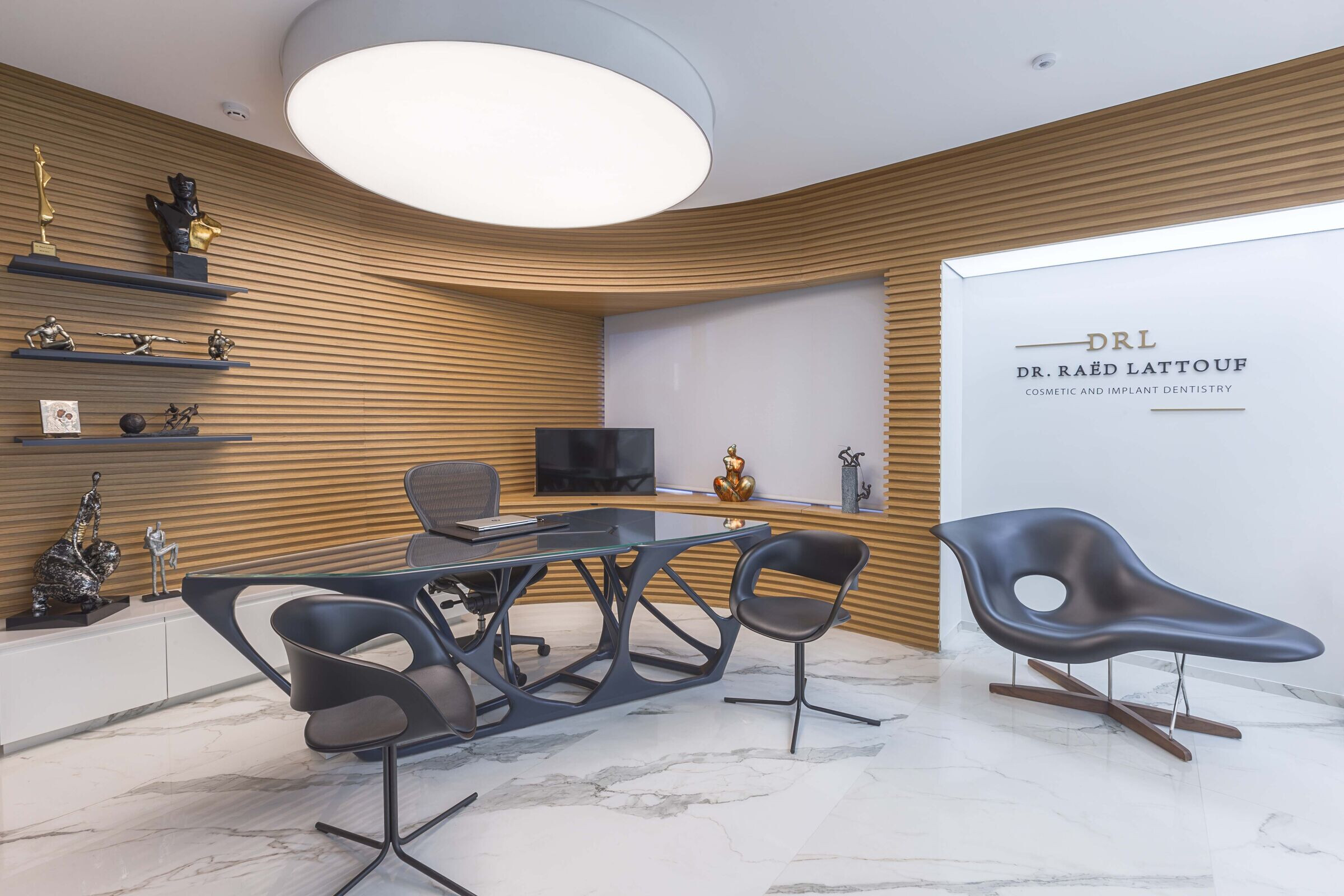 The polyclinic is conceived as a time machine. The forms and shapes, the materials and finishes, the seating, the tables, the reception counter and the main dentist desk are all designed as futuristic art installation, emphasizing "avant-garde" interior design.