Empire Engine firehouse is a holdout of a bygone era, surrounded by some of the fastest transforming residential blocks in Brooklyn. We collaborated with Julian LaVerdiere and Erica Hohf, owners and designers, to craft an architectural expression of their curated design ideas and concepts, amplifying the history of the place.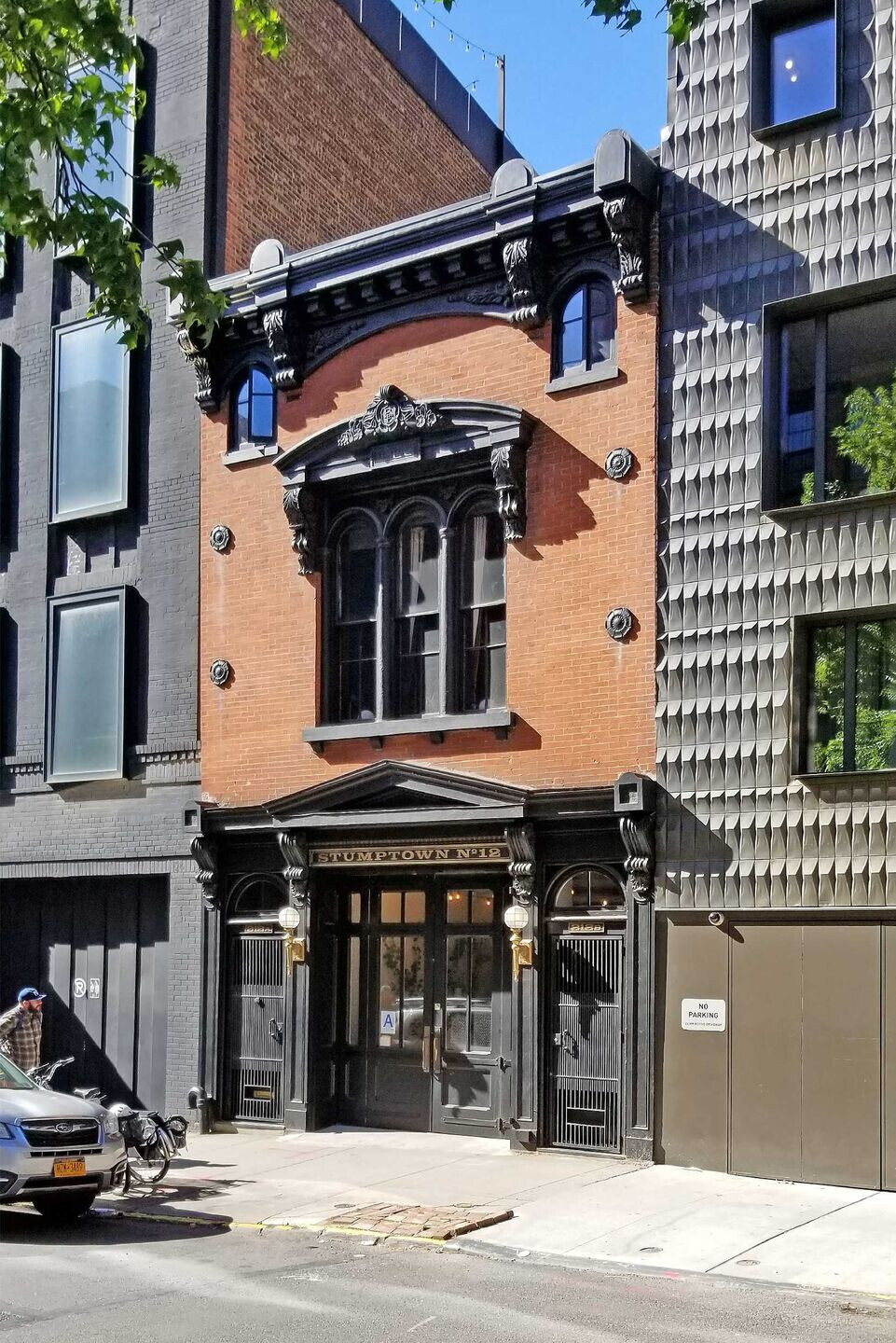 The project began with structural stabilization of the building and preservation of the historic facade, then a full commercial and residential renovation. The residence is topped with a formal roof garden and hardscape of regionally sourced serpentine pavers and water features, including a flooded structural glass skylight and a Japanese soaking tub with a bronze inlay cover designed by the client. The indoor and outdoor spaces are connected by a new steel curtain wall, using modern technologies and structures to combine the designed sensibilities of 19th-century conservatories with hard-lined minimal 20th-century modernism.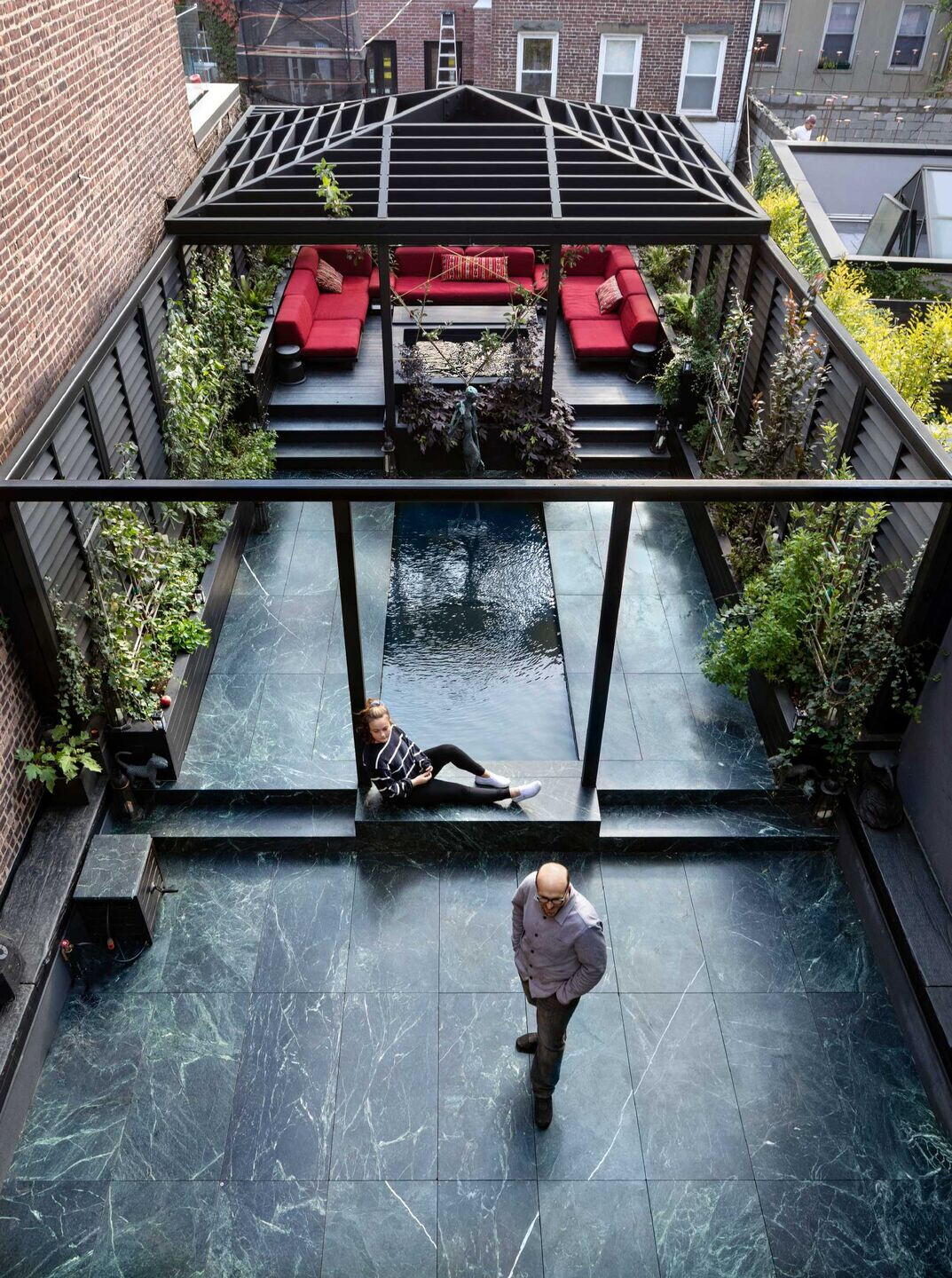 The design reflects symmetry and contrast, incorporating art from the owner's collection and influences from their personal work and travels. The garden expresses the integrity of the structural system and the sensory qualities of natural materials, bringing light in shadow.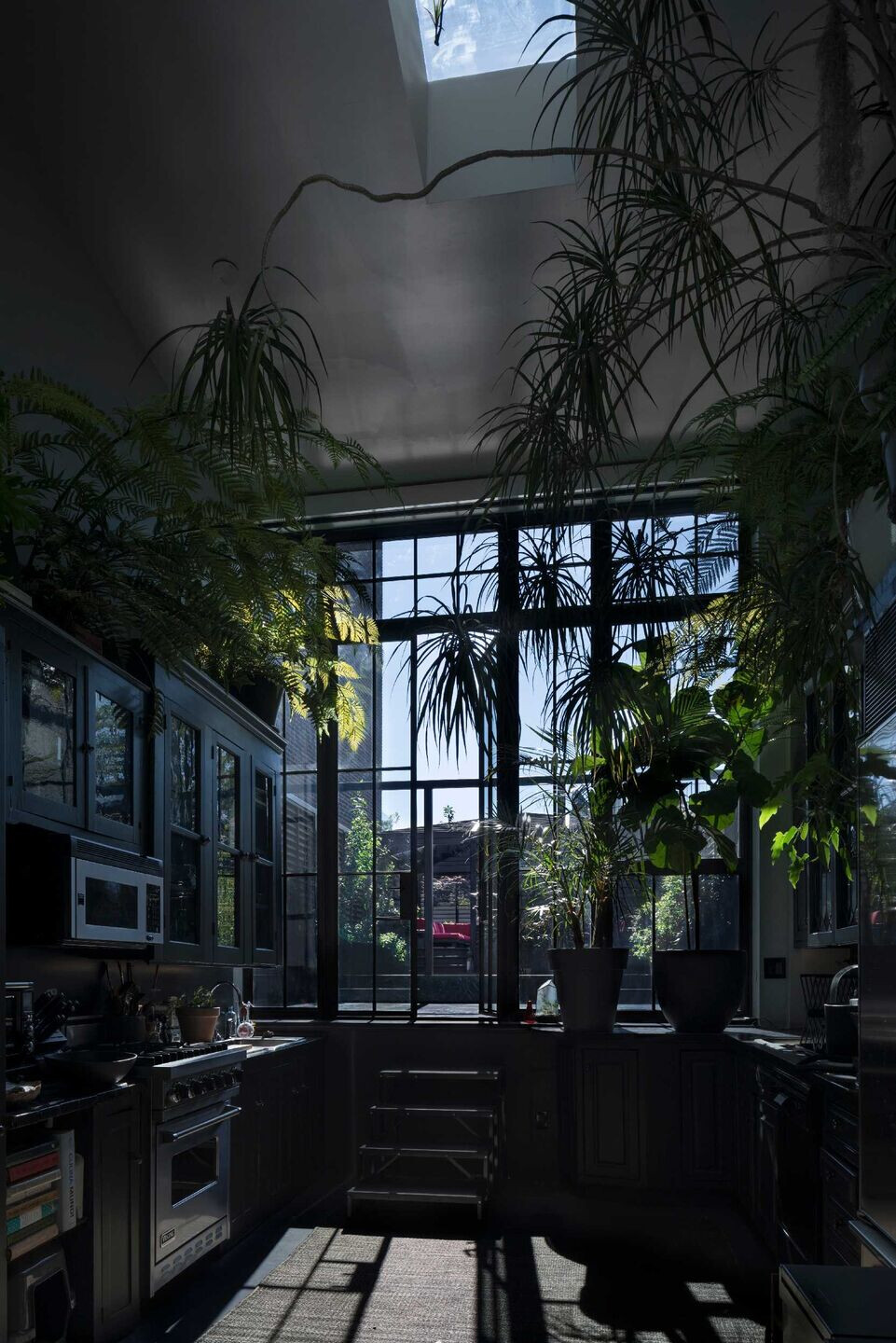 Team:
Architect: Dameron Architecture
Structural Engineer: Madsen Consulting Engineering
Photographer: Amy Barkow