Expressive minimalism—that's how we can define a style of 125-meter apartment project in residential complex on Kastanaevskaya Street, Moscow. This project was executed for our established clients, the family of four people.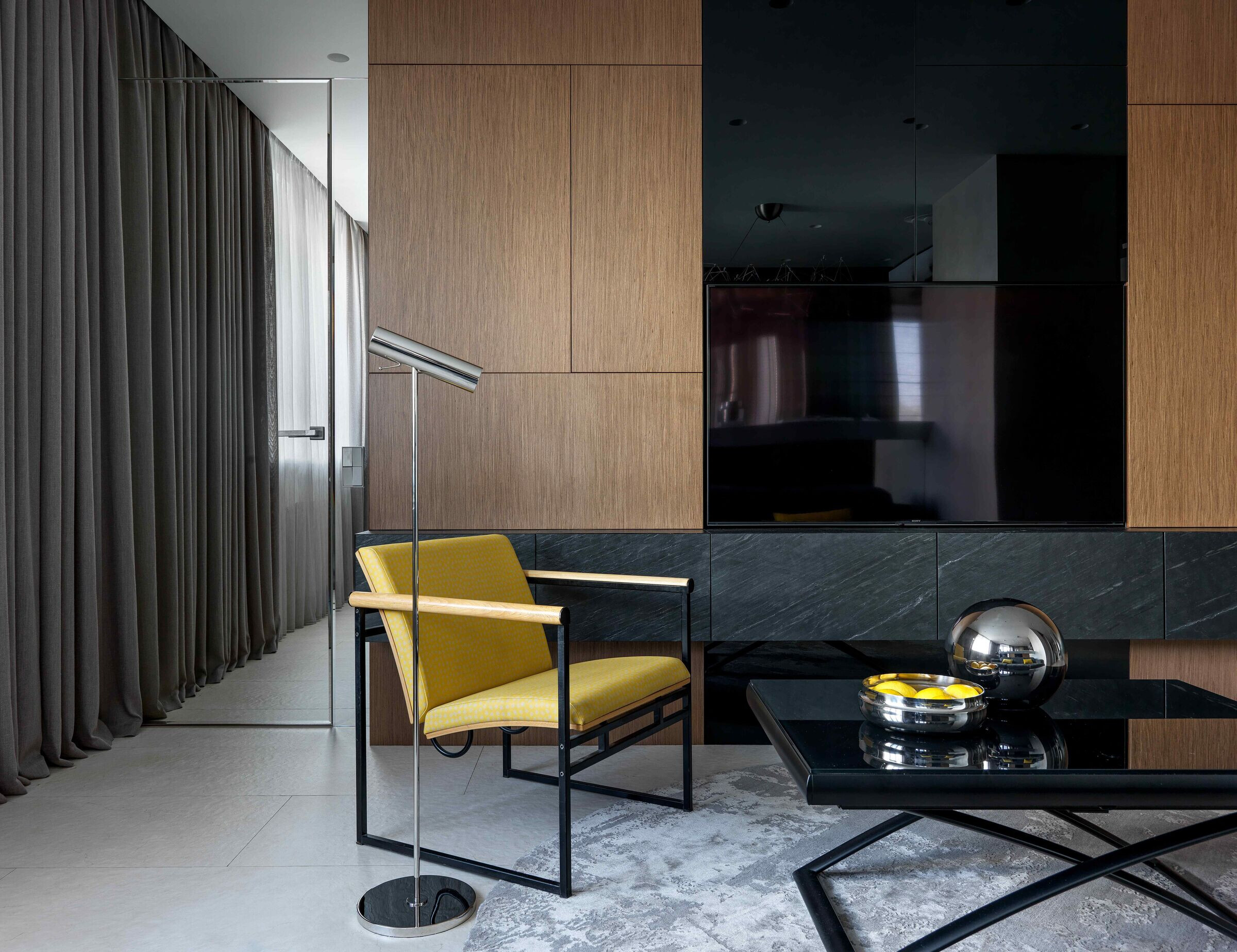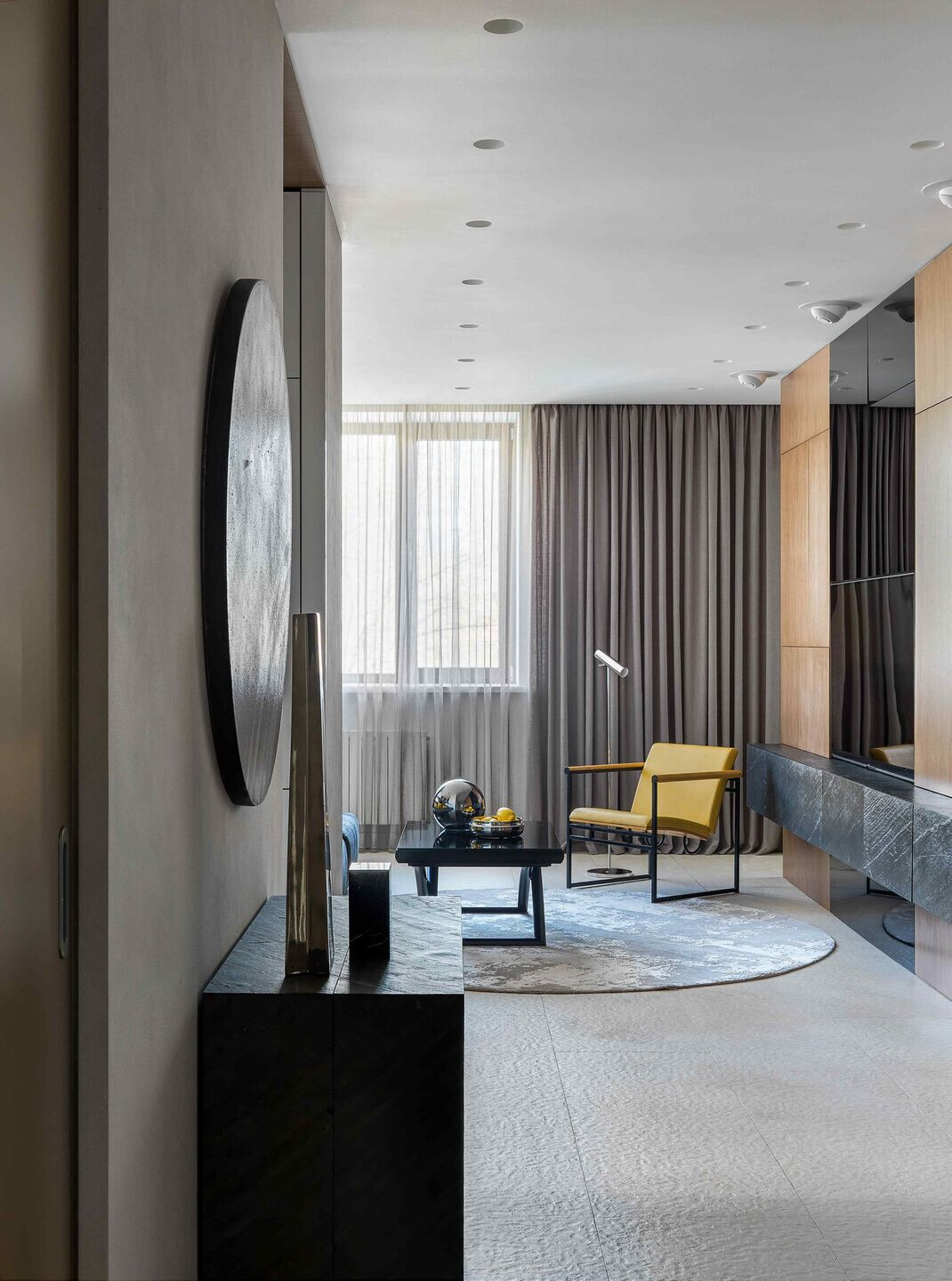 We divided the apartment into two zones located in different parts of the apartment: parents' area and children's area. Parents' area is completely "independent"—besides bedroom, it contains its own bathroom and dressing room. These two "wings" join in the center of the apartment—a large space of kitchen and living room, including curious round bay balcony. Dining table was unnecessary in this project, so it was replaced with transforming coffee table and a large bar counter which became a focal point in the center of the living room. We insulated a round balcony from cold and made there a chill out area with a couch along the perimeter. Later, a compact bio fireplace is expected to be placed in the center of this area.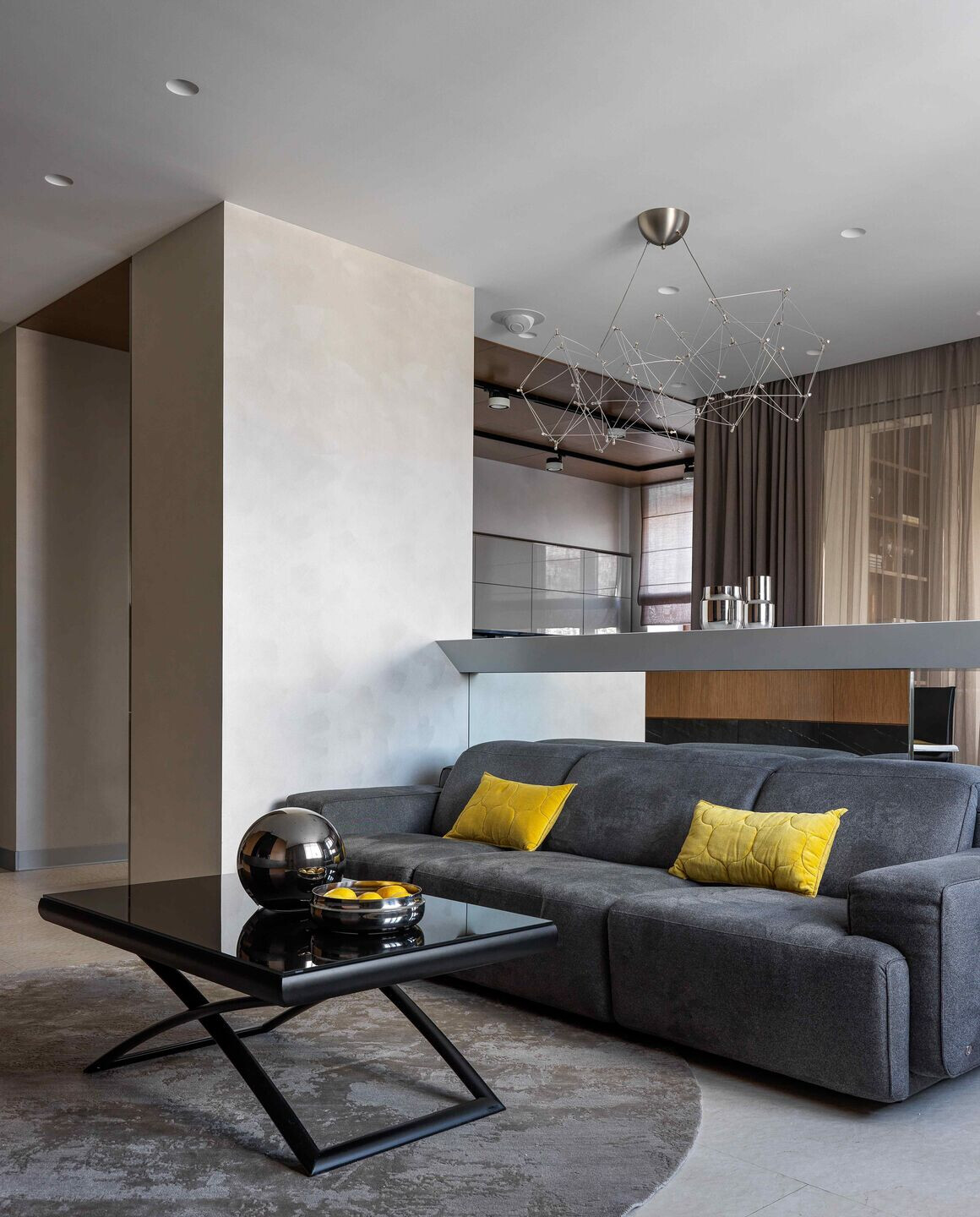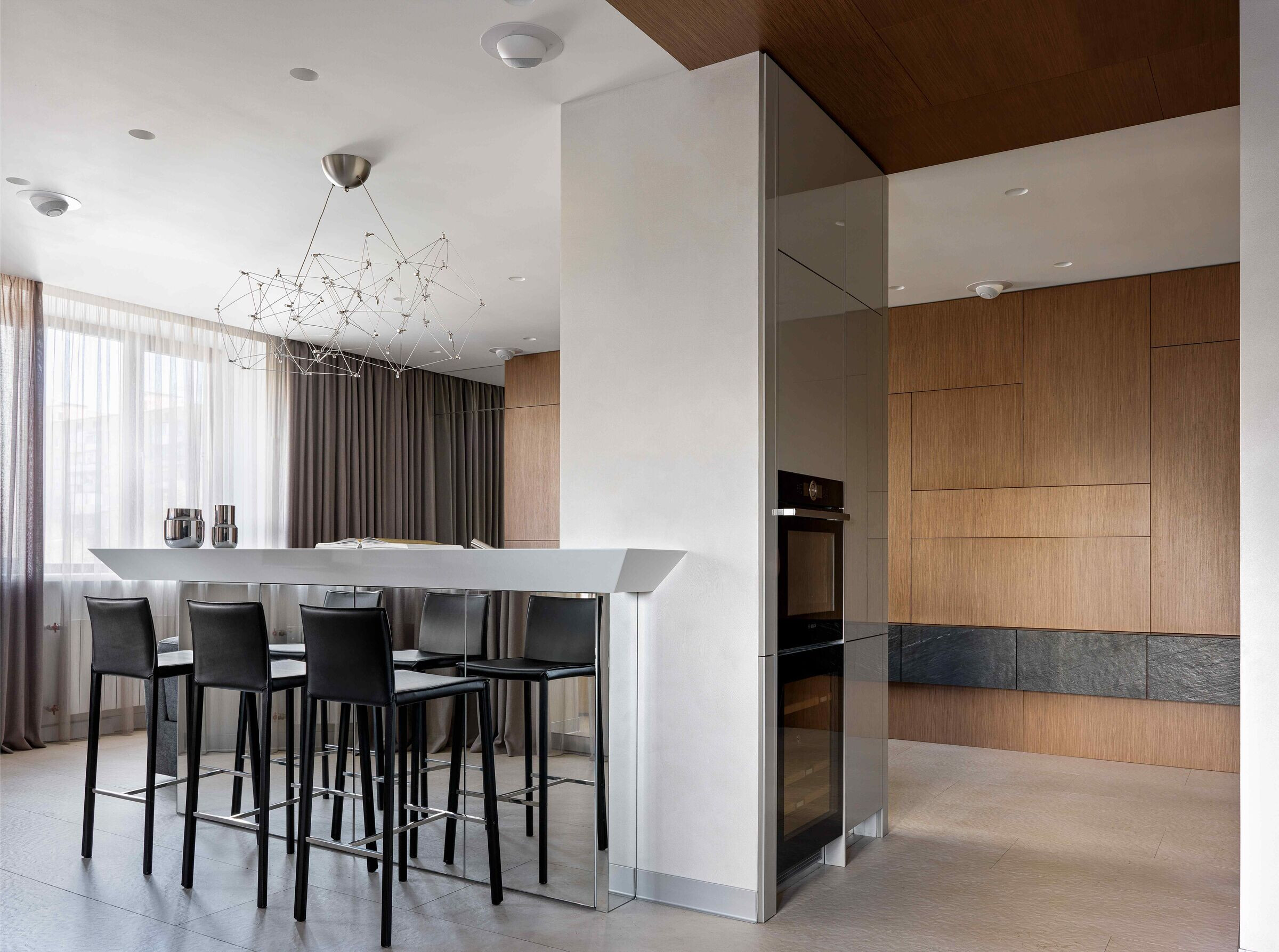 We defined aesthetic concept of the project as expressive minimalism. Design is typical of modern style—minimalism, contemporary—but at the same time is not featureless, but full of impressive and dynamic details. They include expressive materials moving in bulks on different surfaces, and complex architectonics of original furniture elements made according to our design, and rhythmic graphics of tile layout in bathrooms and of furniture panels.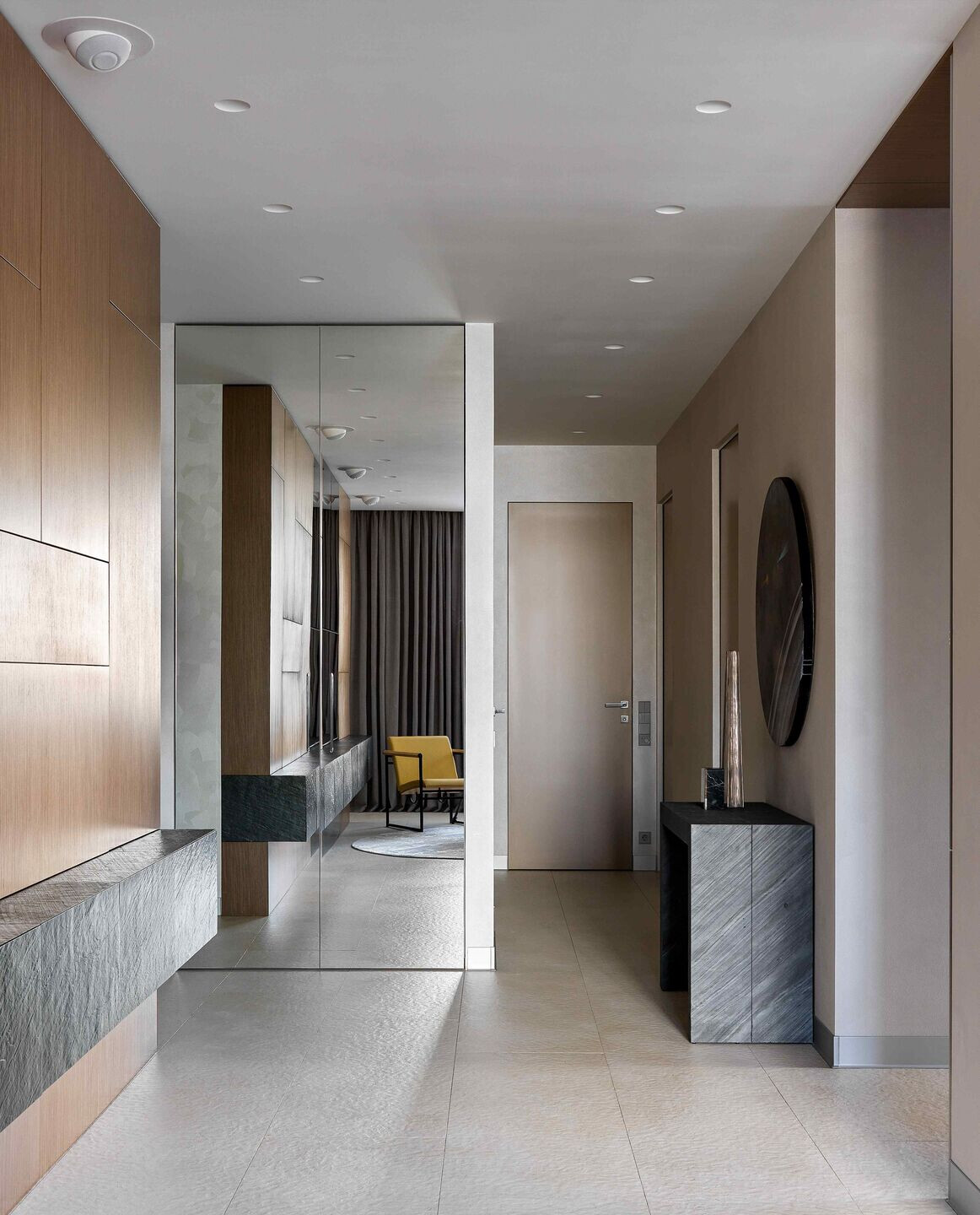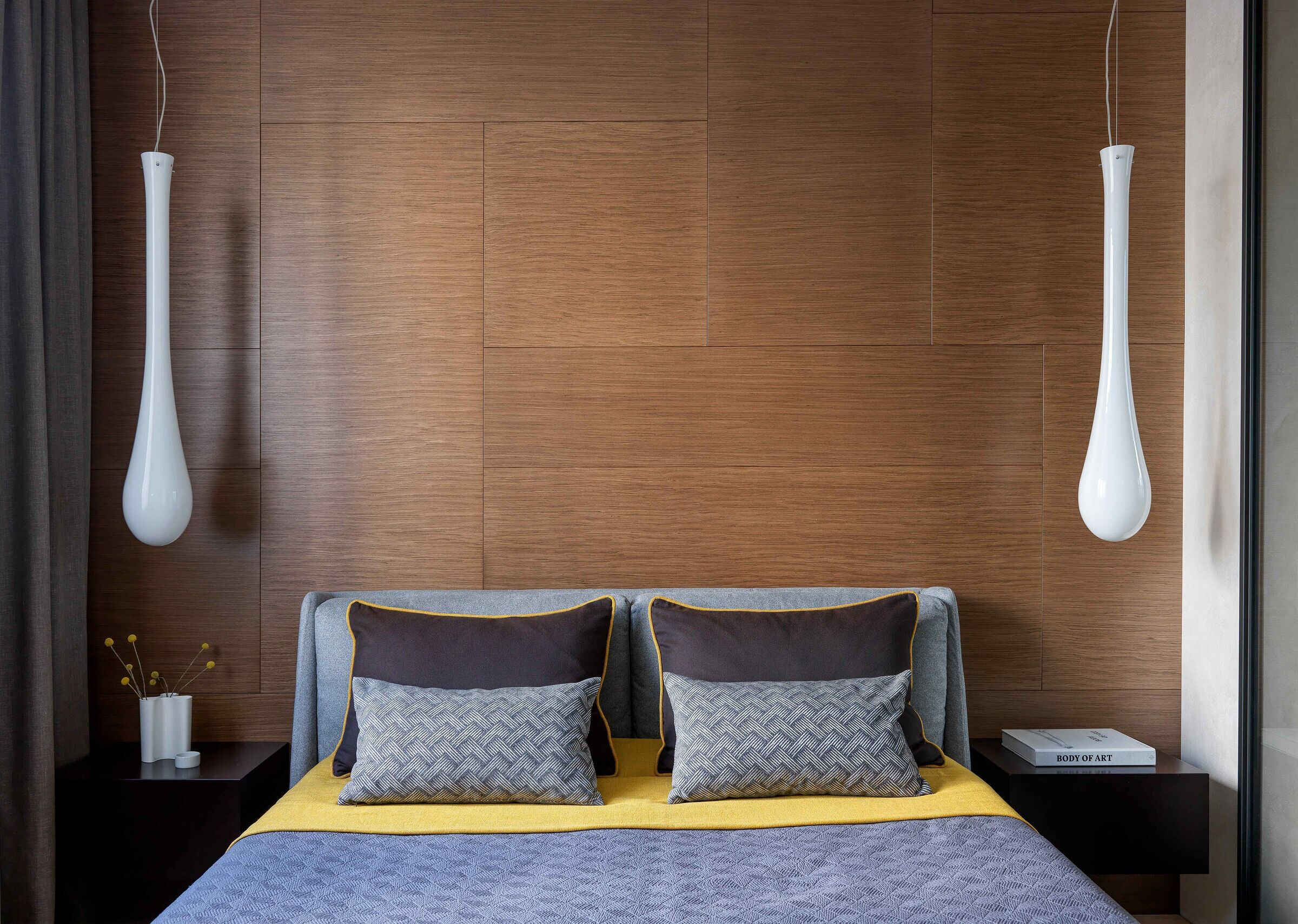 The apartment expected to be light but at the same time attractive and contrasting. Expressive materials—teak veneer and stone veneer, black glass, ceramic granite imitating natural stone, decorative plaster having an unobtrusive texture—stand out against a light neutral background. All this creates bright, warm and quite contrasting palette.