Perched between ocean and pond, Field House almost appears to allow the landscape to run through it. Acting as both an extension of its surroundings and as a shelter from it, the house is conceived with flooding and wind in mind. Field House is constructed on piles and is comprised of a steel frame clad in durable mahogany, with anodized aluminum framed windows and doors, and high density limestone. These are all recyclable materials intentionally chosen for their low maintenance in this harsh but beautiful setting.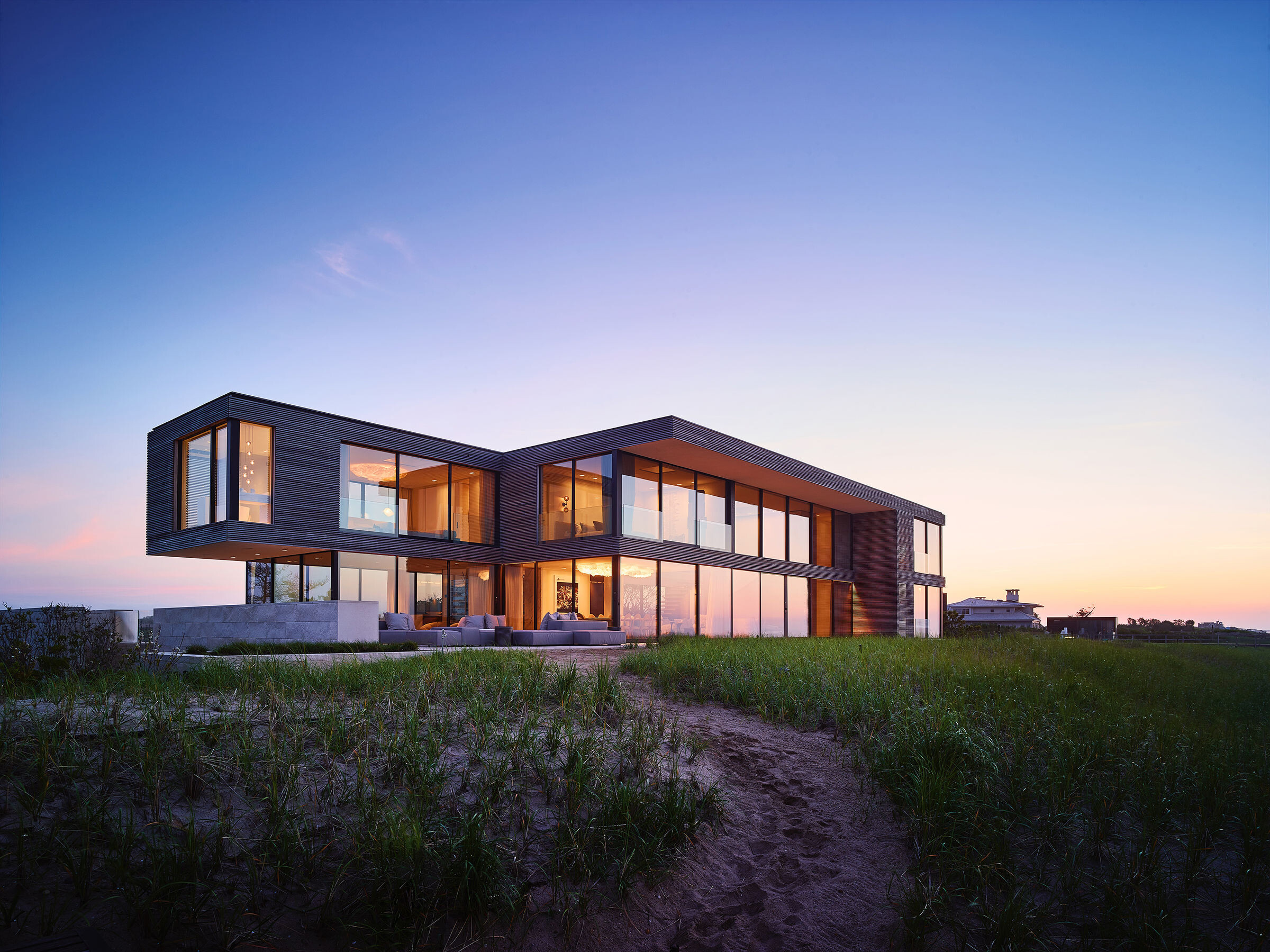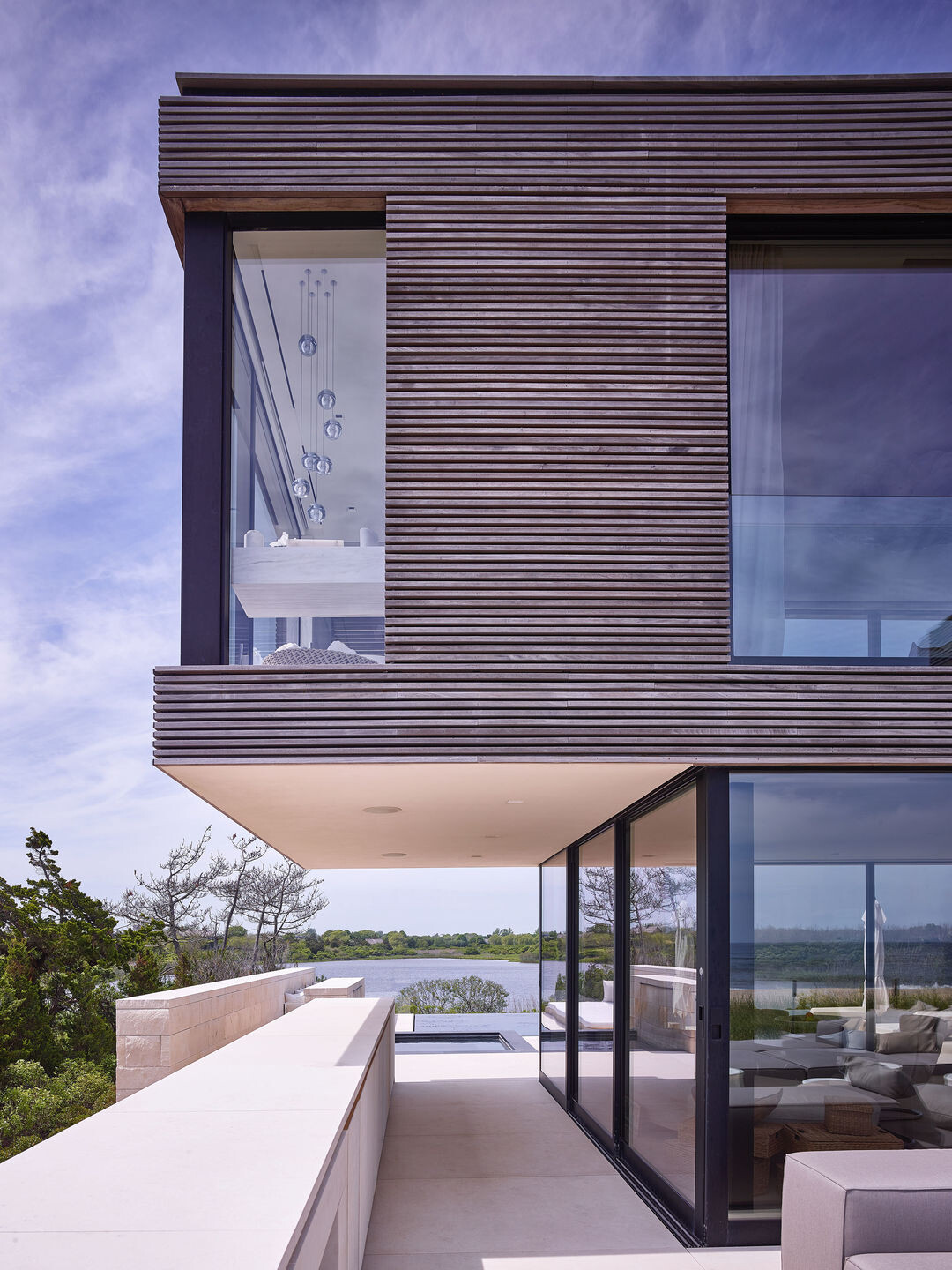 The lower level opens up to the limestone clad pool on the pond side, and to dune grass and ocean to the south. Overhangs and operable screens limit heat gain during summer months, but allow for the warmer rays to penetrate through in winter. The house offers a myriad of ways to experience the setting, from the second stair bridge in the double height entry and living room to lower level rooms that open up completely to become covered outdoor porches. A robust revegetation program allows the building to become an extension of the natural landscape that it inhabits.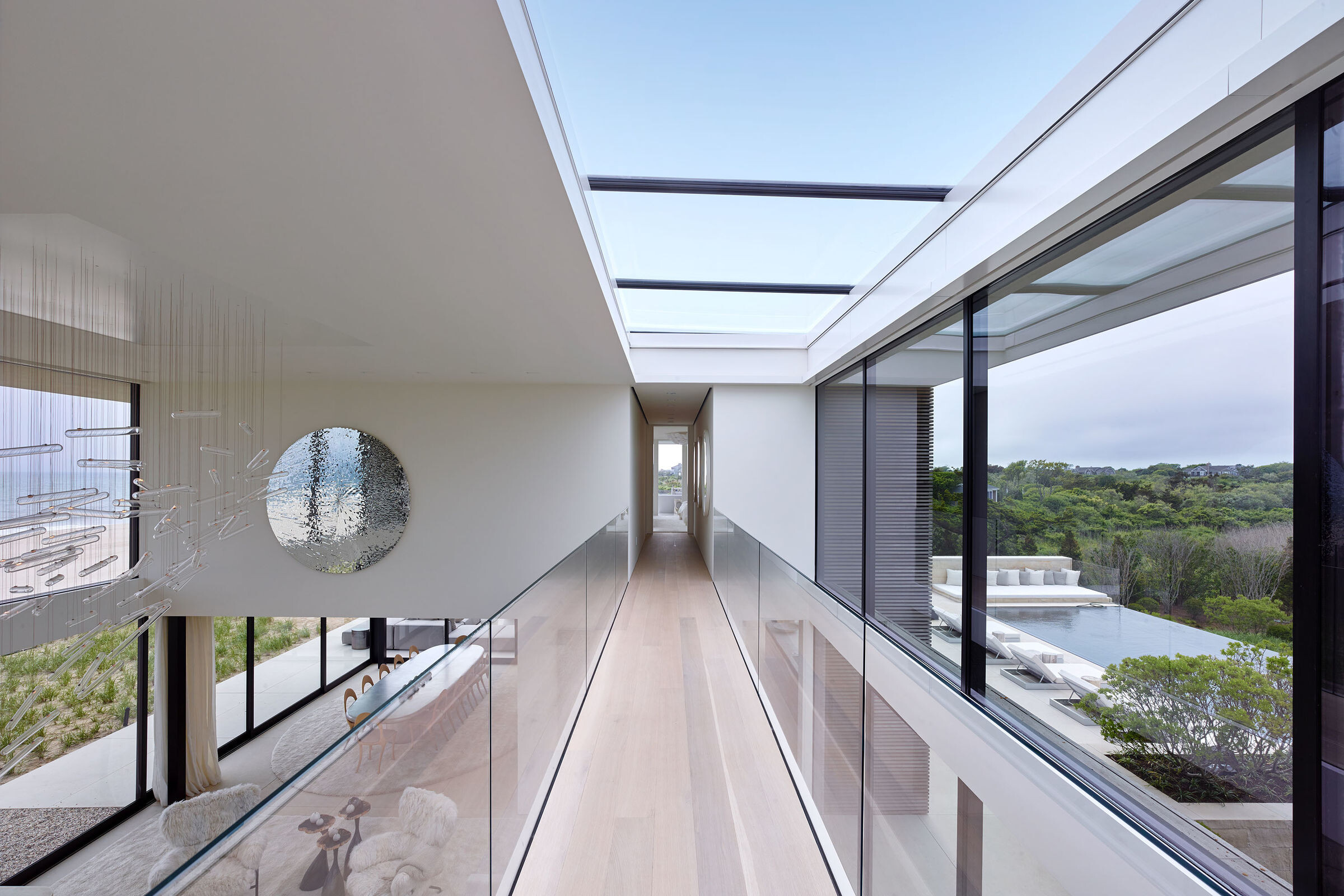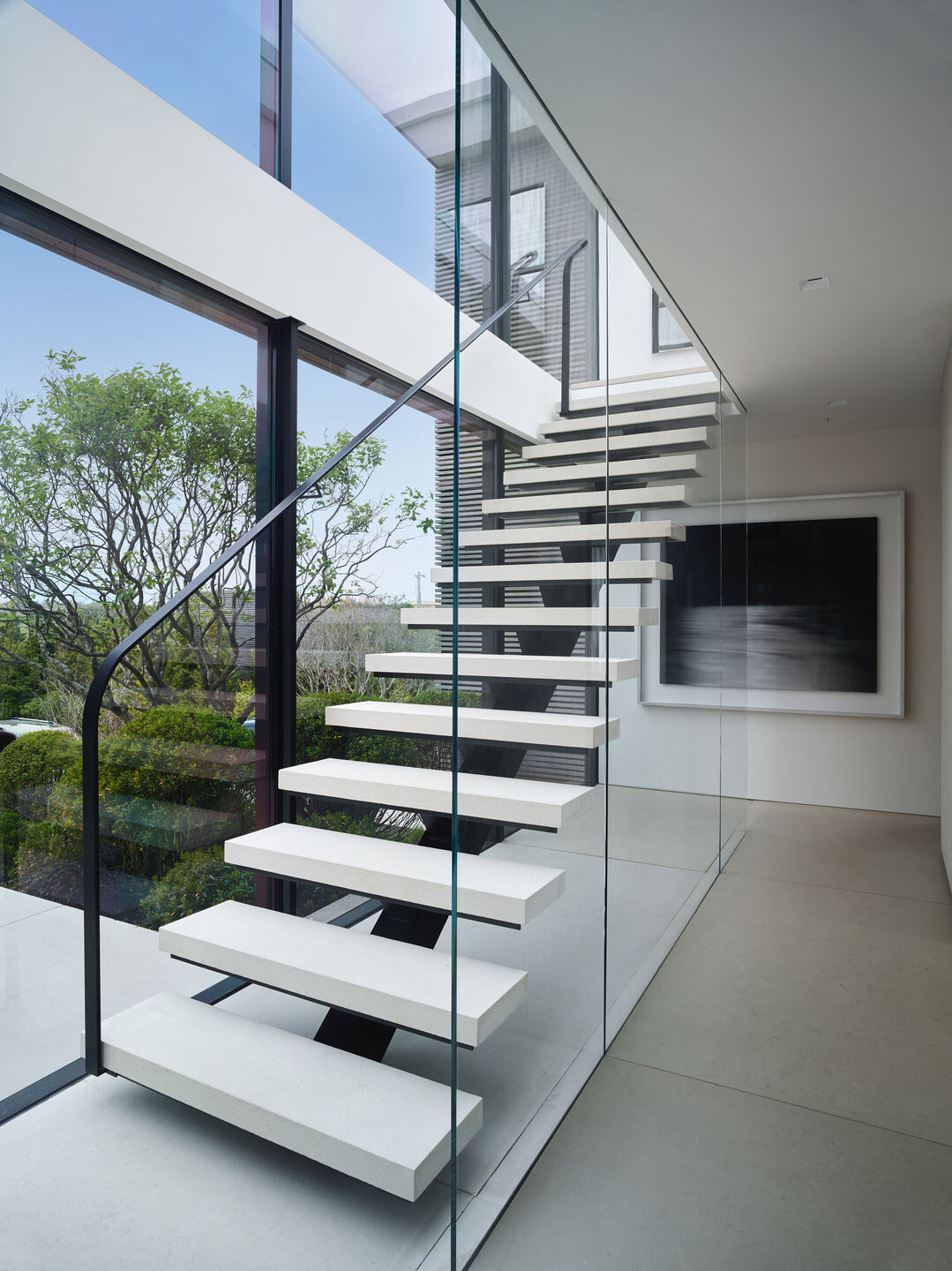 The house is approached through a loosely terraced set of stairs, bypassing the elevated pool, which at the entry level functions as a water element allowing the sound of water running over the edge to signify the arrival. The moment of arrival at the entry takes you straight through the main space and out to the ocean ahead. The lower level is composed of a main living room open to an offset dining area, both ocean facing. The separated kitchen opens up to the pool terrace and pond view, literally with a large sliding window that allows for an old school concession counter relationship between kitchen and terrace. Adjoining the kitchen is a glassed in eating area enclosed by retracting glass doors.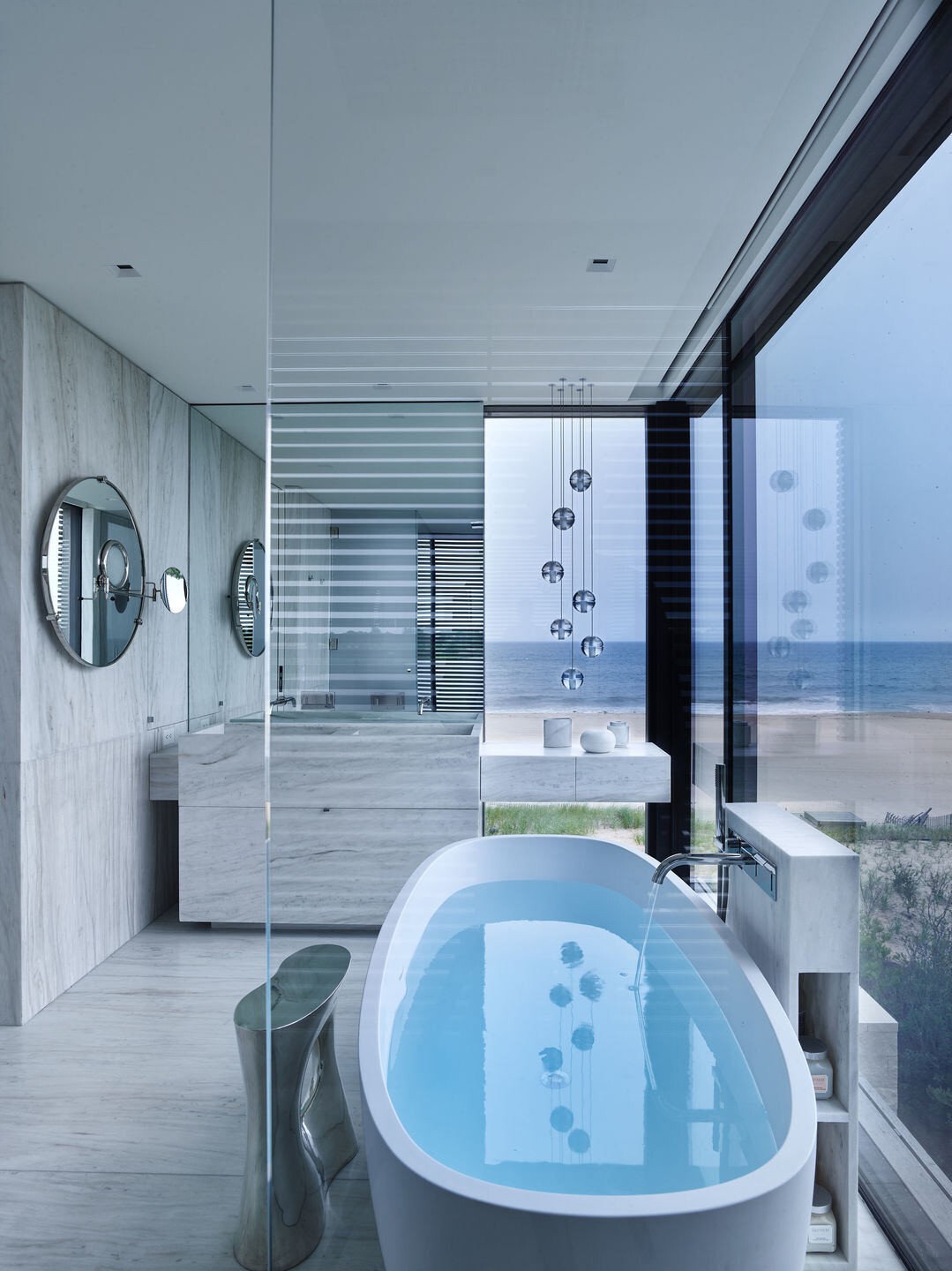 Throughout the lower level, limestone walls function to contain, guide, and define various areas. On the ocean front terrace the wall becomes a container, housing a gas fireplace and various cabinetry for outdoor entertaining. The east wing of the house functions as guest and family bedrooms on both floors. Conservative in size, each forges a relationship with the exterior through floor to ceiling glass. The second floor bridge connects the children's' bedrooms to the master suite and a sitting room with a glass corner.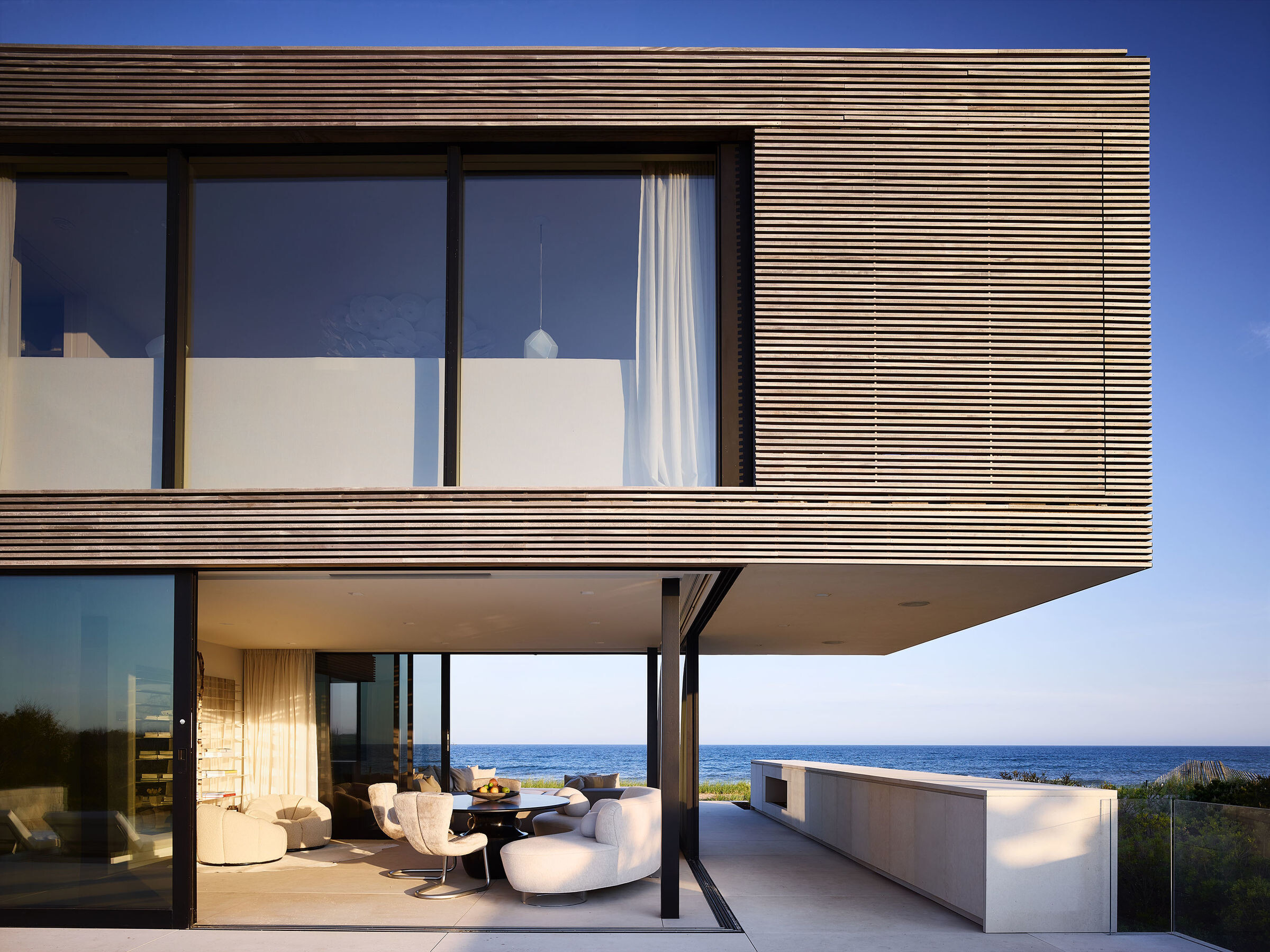 The interior palette matches the exterior, with the limestone extending through out the main level and reappearing as solid blocks in bathrooms. Light colored oak flooring is found on the second floor. The master bath with sunset views is entirely clad in a subtle stone. The intention throughout is to reinforce rather than detract from the natural beauty of the surroundings.
Material Used :
1. Custom Mahogany Rainscreen Siding
2. Valders Limestone – first floor and exterior pavers
3. Boffi Kitchen
4. Fleetwood Window and Doors