Ruhefeld Castle - built in 1780 and owned by the Mayr-Melnhof family since 1872 - was severely damaged during World War II. In the course of reconstruction, some painful changes had been made. For example, the inner courtyard was blocked almost entirely with staircases, wet rooms, storage and technical rooms, leaving the surroundingcorridor largely without natural light.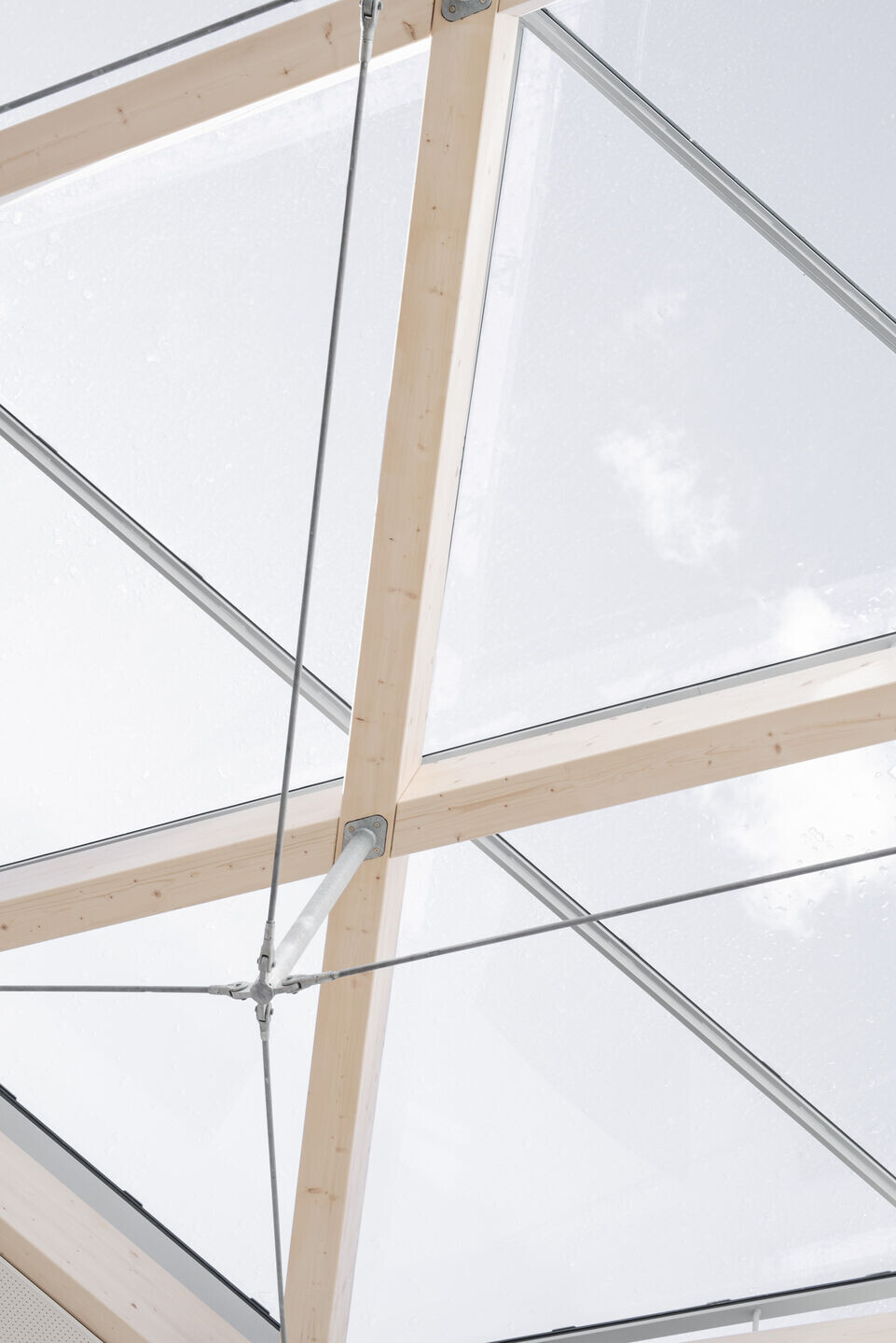 After a detailed analysis, a comprehensive concept for deconstruction and reorganization was developed.
1. Clearance of visual axes
2. Deconstruction of the inner courtyard and arcades
3. Central hall with year-round use
4. Renewal of infrastructure
By demolishing the staircase, the corridor area enclosing the inner courtyard could be fully illuminated again. Existing bricked-up openings to the inner courtyard were restored. A new glass roof over the inner courtyard turns the ground floor zone into a multi-purpose area available for different uses throughout the year. However, the main purpose of the new hall is the new openness, the light flooding and the gained quality of the space. The new glass canopy on a glued laminated timber structure from the clients' own factory also improves the energy balance of the entire castle.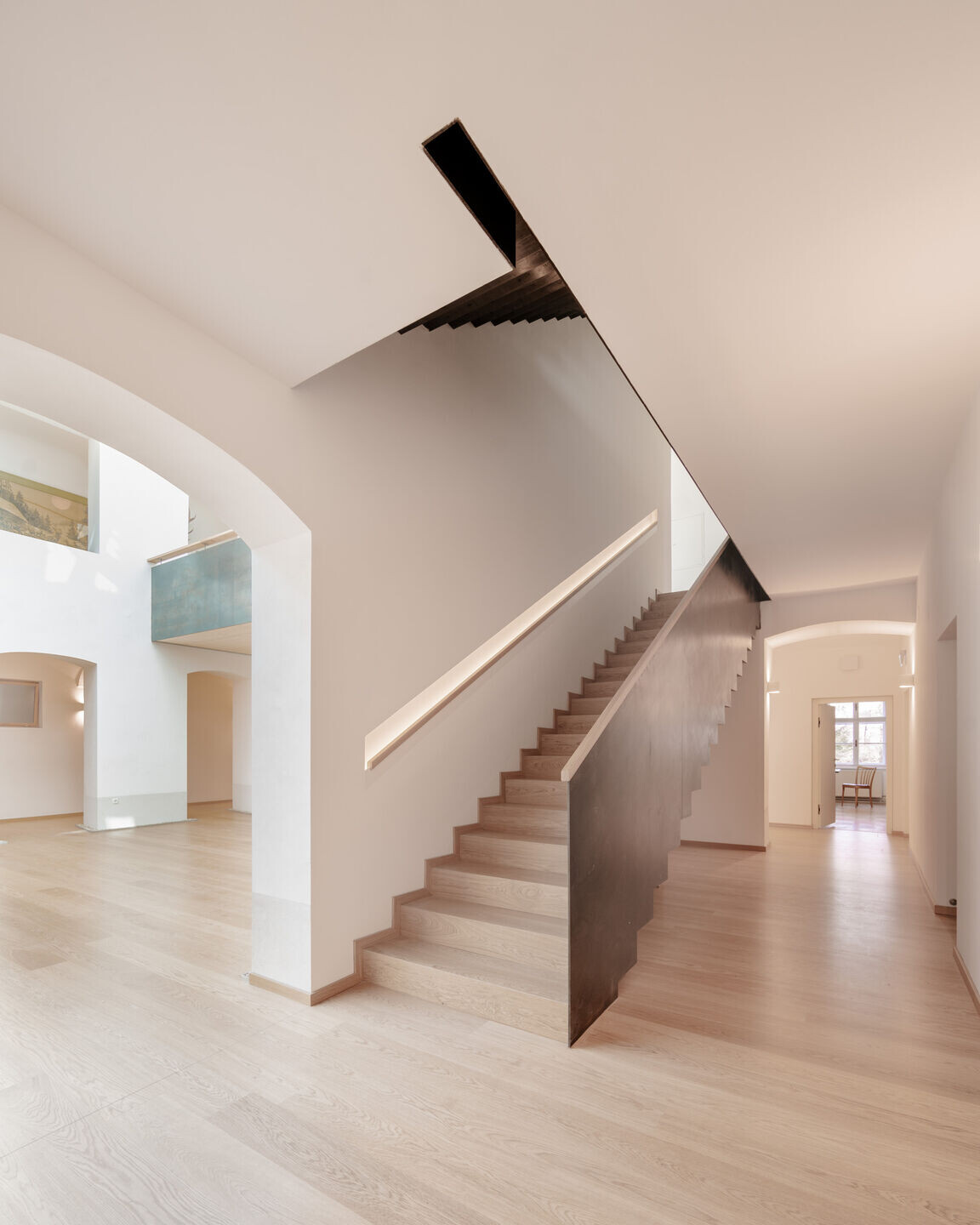 Significant attention was paid to the arrival situation, where after opening the entrance door a view through the entire building is possible.The new staircase is unobtrusively located in the corridor area and sets a new accent in the existing substance through its "different" detailing. The steel construction also supports the wall statics.
The entire technical infrastructure, including the sanitary areas, was brought up to date and the use of the individual rooms was adapted to their requirements.
Throughout the building, care was taken to preserve existing structures and to complement them with new elements.
Material Used :
1. Flooring: Weitzer Parkett, Charisma ProStrong