Located in a pine forest valley, Frumales is a small town in the province of Segovia. It's beautiful city centre is surrounded by crops and hillsides, is a mixture of residential and agricultural constructions of different times with predominance of masonry walls and roofs of tile. The site, close to the creek, is the sum of three plots deformed by successive segregations and filled with buildings in different states of ruin.
The project acknowledges the site and the value of the material in ruins. It sets this as a starting point. Reusing the material, understanding old local construction techniques and choosing the right structural system leads to the final solution. Through a structural concrete frame, the livable plane is elevated above the terrain. This structural frame sets the master line from which a light self-standing wood structure defines the light roofing. This wood frame structure is carefully designed, cut and set in place in order to define the geometry, volume and materiality of the space. The multilayered façade recovers the existing stone and surrounds the building providing an excellent insulation and thermal inertia.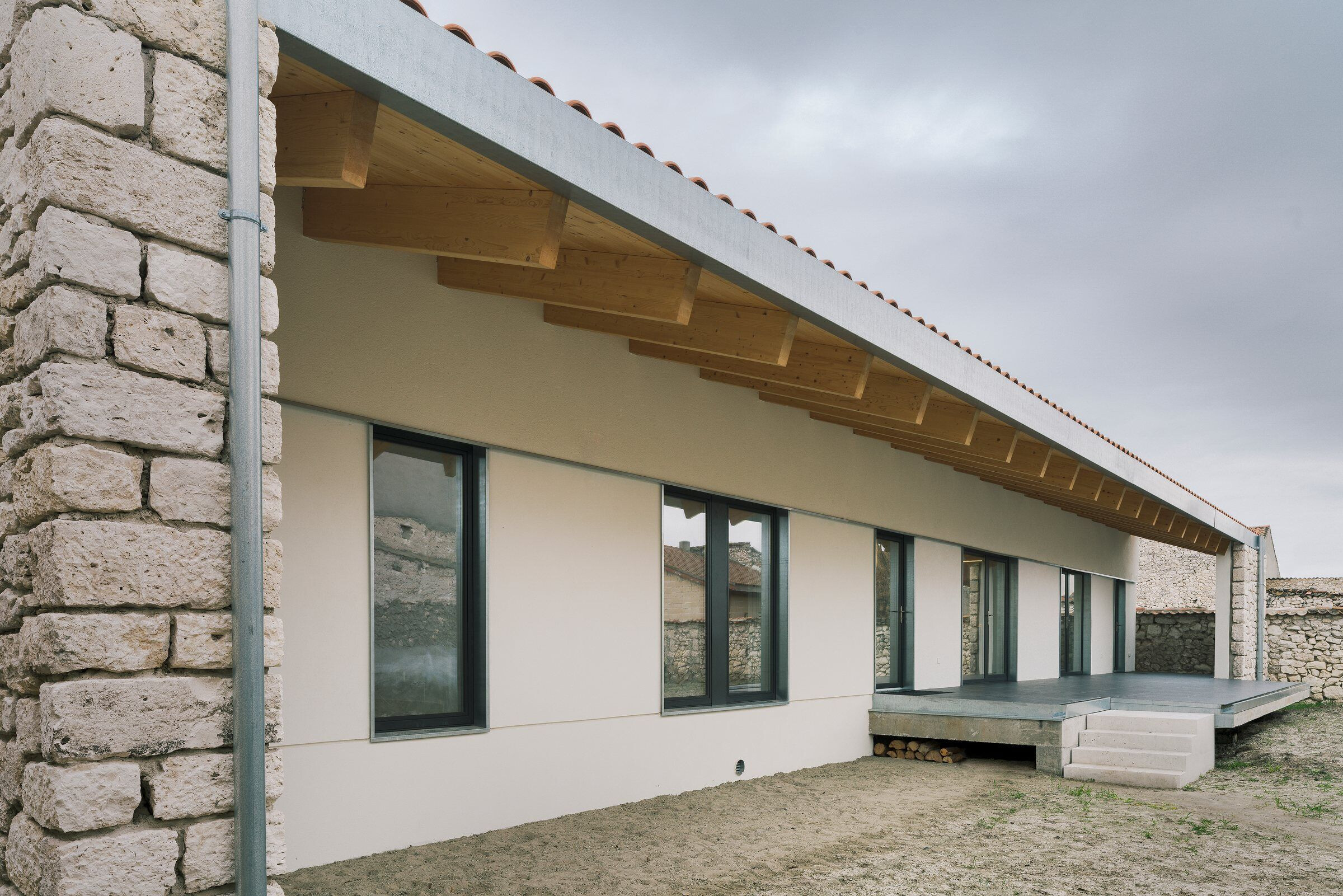 The interior is designed as an open and flexible space that is filled with the program. To the street the functional program is set with the service areas and a small access patio. Living spaces look and extend towards the private interior garden. The room's height is limited in the bedrooms introducing the use of the 'sobradosegoviano', a mezzanine level with no specific use. Windows are carefully set to capture views and light, allowing multiple cross-views. The spatial sequence provided by the patio, terrace and garden interlaces interior and exterior through a series of intermediate spaces that provide cross-views, transparencies and reflections.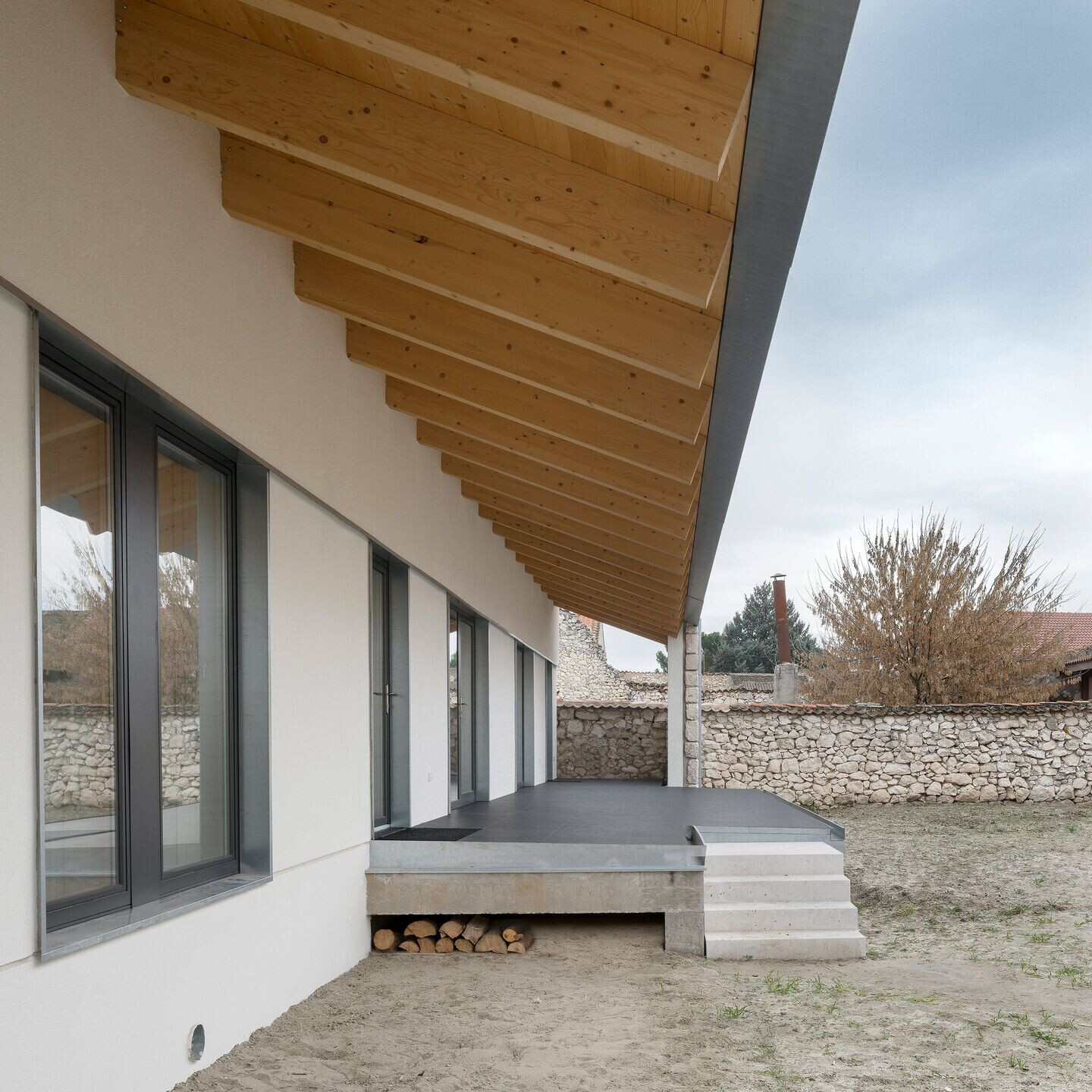 Due to the harsh weather conditions of the territory with very cold winters and summers with high daytime temperatures, we implement traditional strategies, with special attention to sustainability and energy saving criteria that allow the house to achieve the best rating in Spanish energy standard. The house is wrapped in generous insulation forming high inertia enclosures that take advantage of the thermal oscillation between day and night.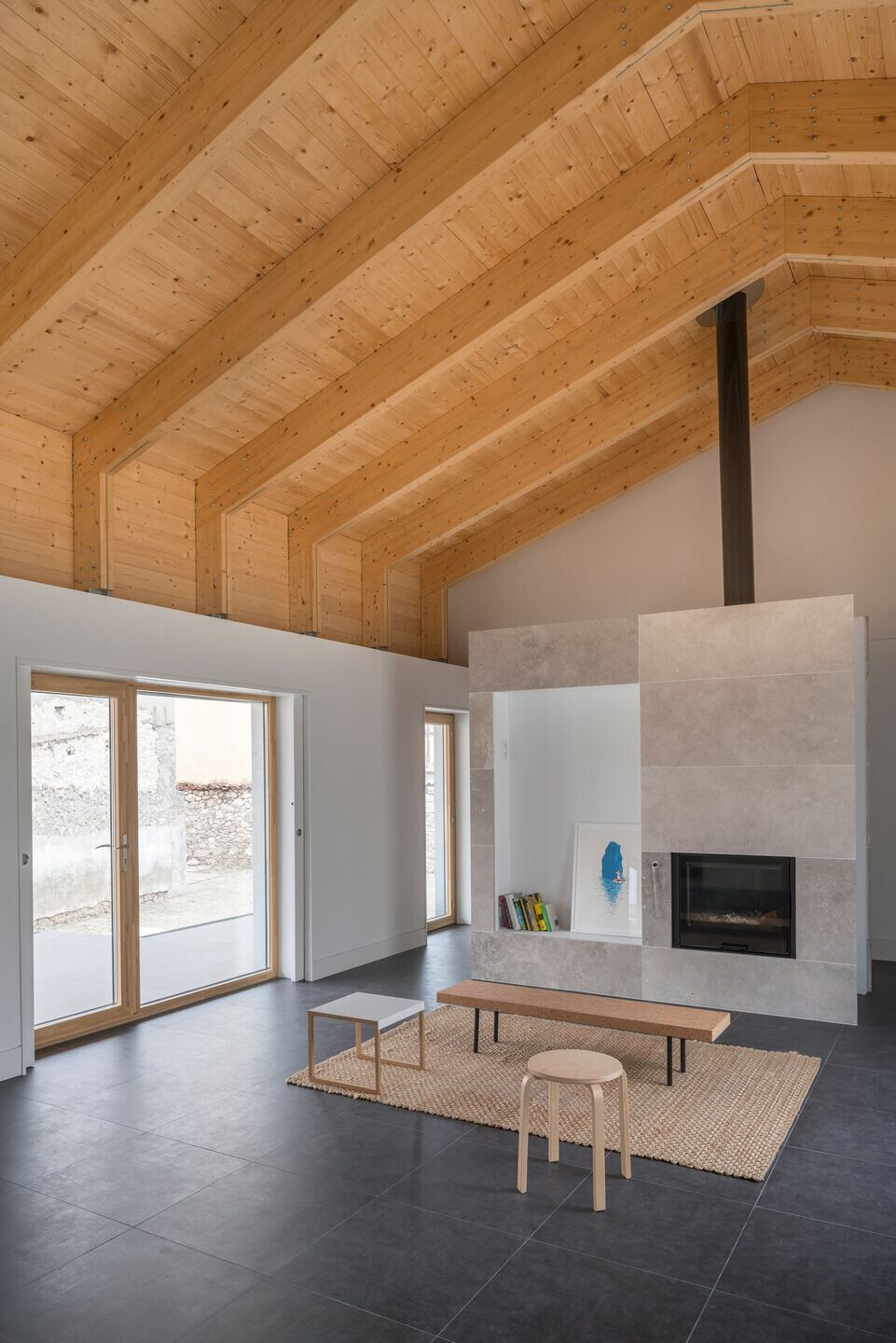 The roof height and the windows location allow for cross ventilation when requested. A central fireplace produces and distributes heat to the whole house during the cold months.
Team:
Architecs: Roberto Lebrero + Borja Gómez
Structure: Borja Gómez
Engineering: Mariam González Moya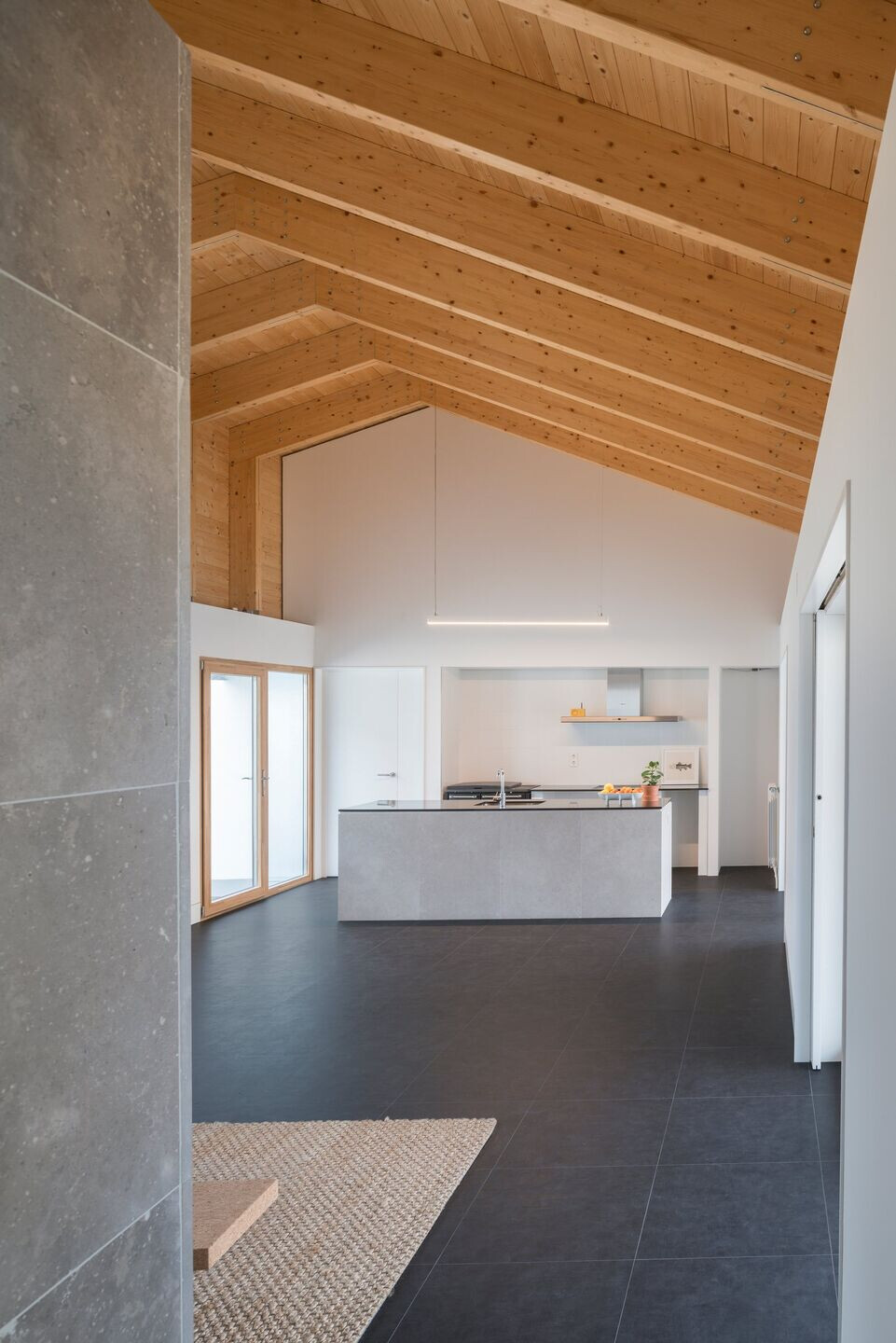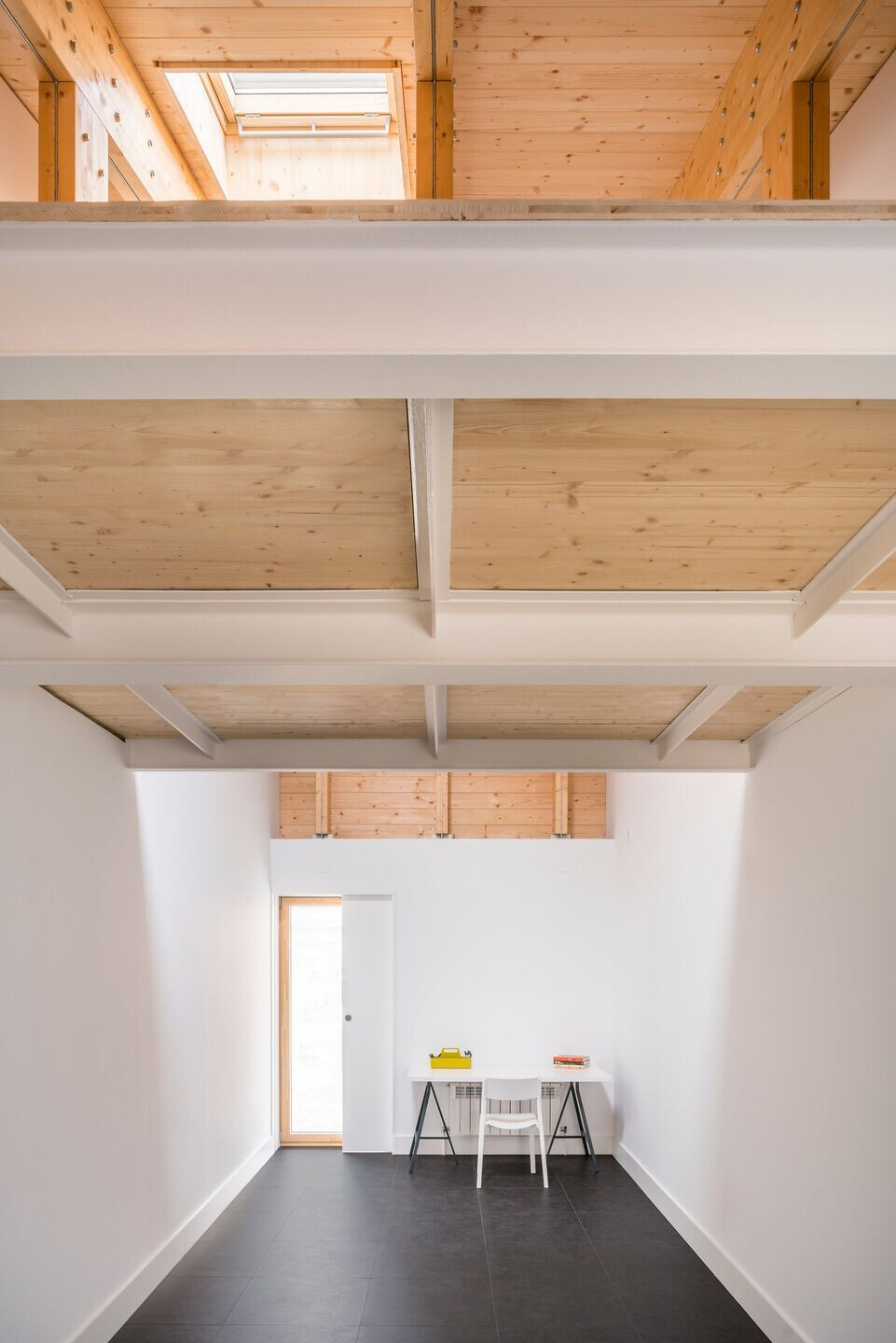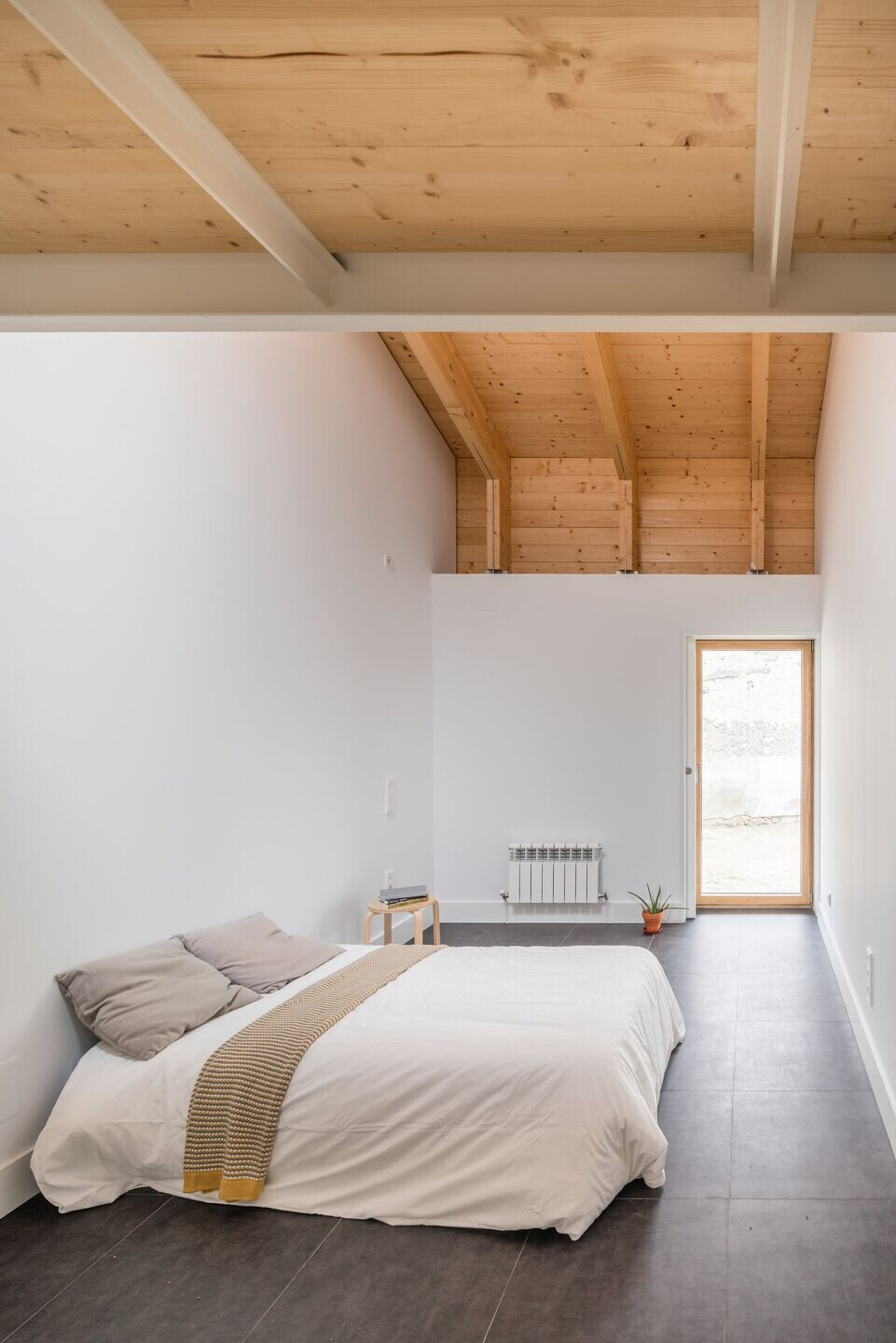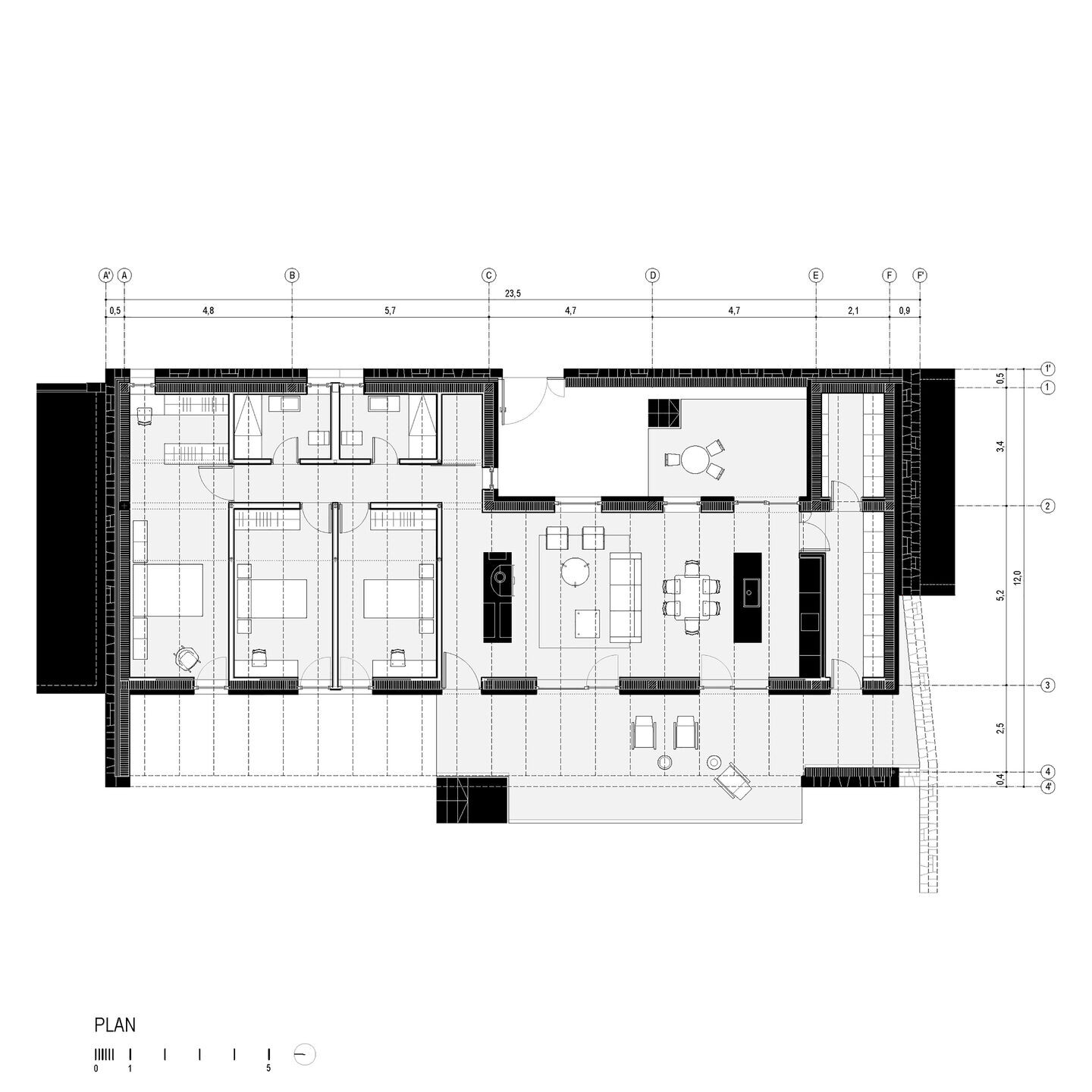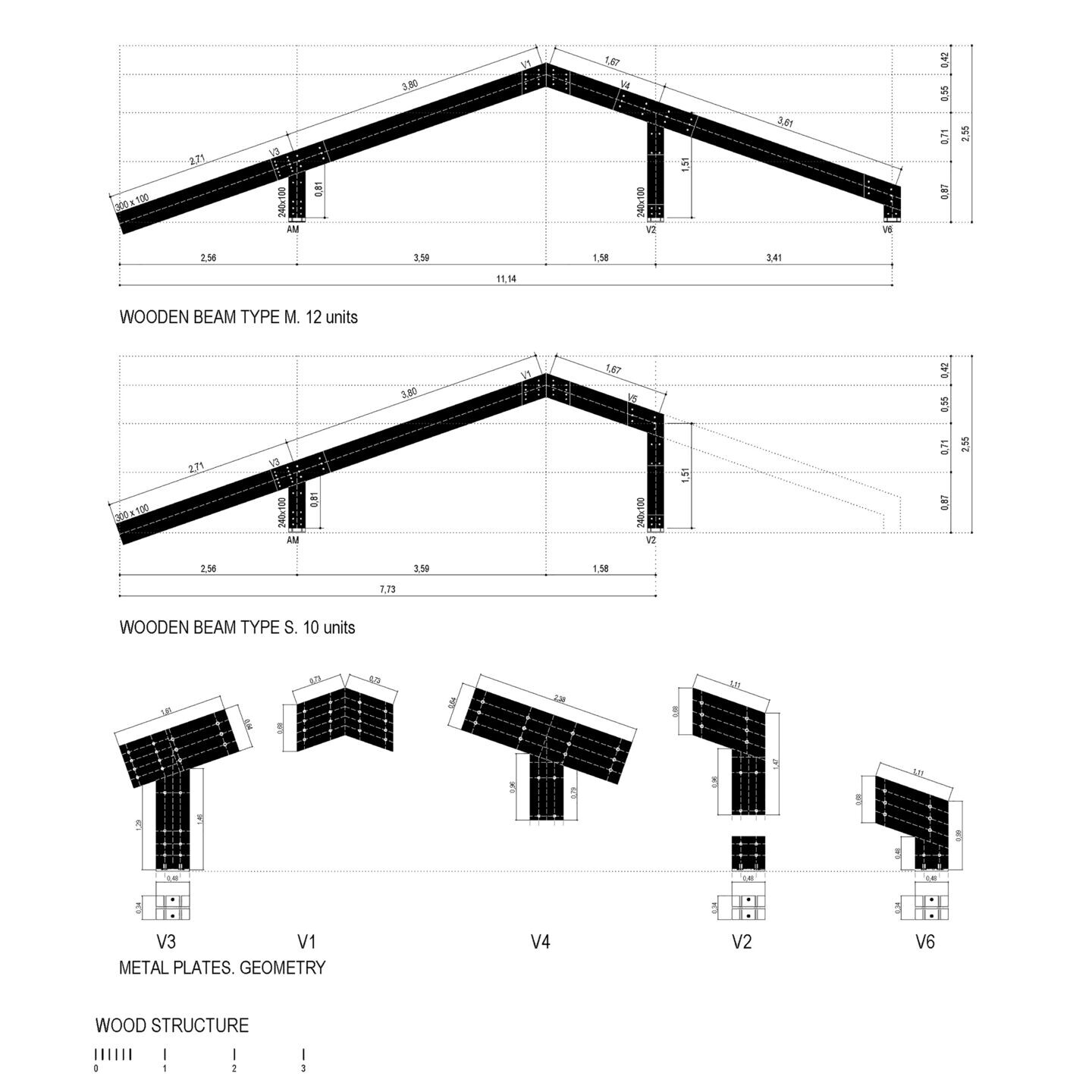 Material Used:
1. Facade cladding: Reused Stone
2. Flooring: Ceramic floor, Keraben
3. Doors: Uniform, uni-one system
4. Windows: Uniform, uni-one system. Velux (roof windows)
5. Roofing: Ligjt roof system, Thermochip. Ceramic tiles, Covert
6. Interior lighting: Switches, Jung
7. Interior furniture: Wood Thermo fireplace, Edil Kamin