The Harlem Artist Studio gives new life to a derelict church on Frederick Douglass Boulevard in West Harlem. The project involved the conversion of the existing structure into a home, art studio, gallery, and social gathering space for contemporary artist Ghada Amer and her partner.
In converting the empty church into a cultural center, we hope to bring new life to the neighborhood while preserving its historical character for the future. Our intervention responds to the heritage of the site and signals itself as a singularly modern space for living culture and creativity.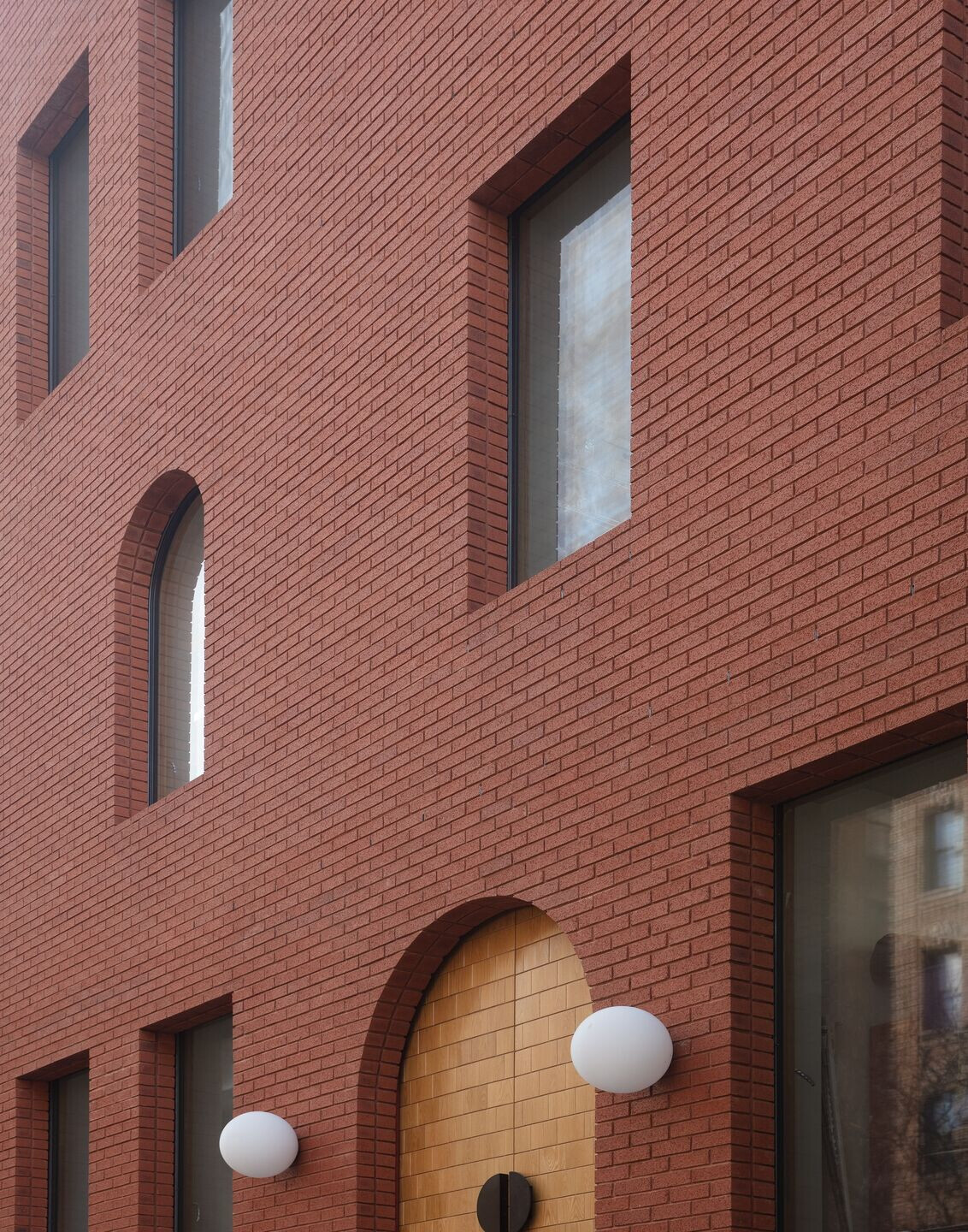 This project challenged us to balance the old and the new, requiring profound respect for the history of the building and its unique site.
Our redesign of the outer facade establishes direct continuity with its context by repeating the arch and square-shaped window openings of the neighboring townhouses, an abstraction of the former church that recapitulates the historical arch windows without ornamentation. We preserved the original dividing wall between the two townhouses to embed the new space in its historical context and create a sense of playful symmetry.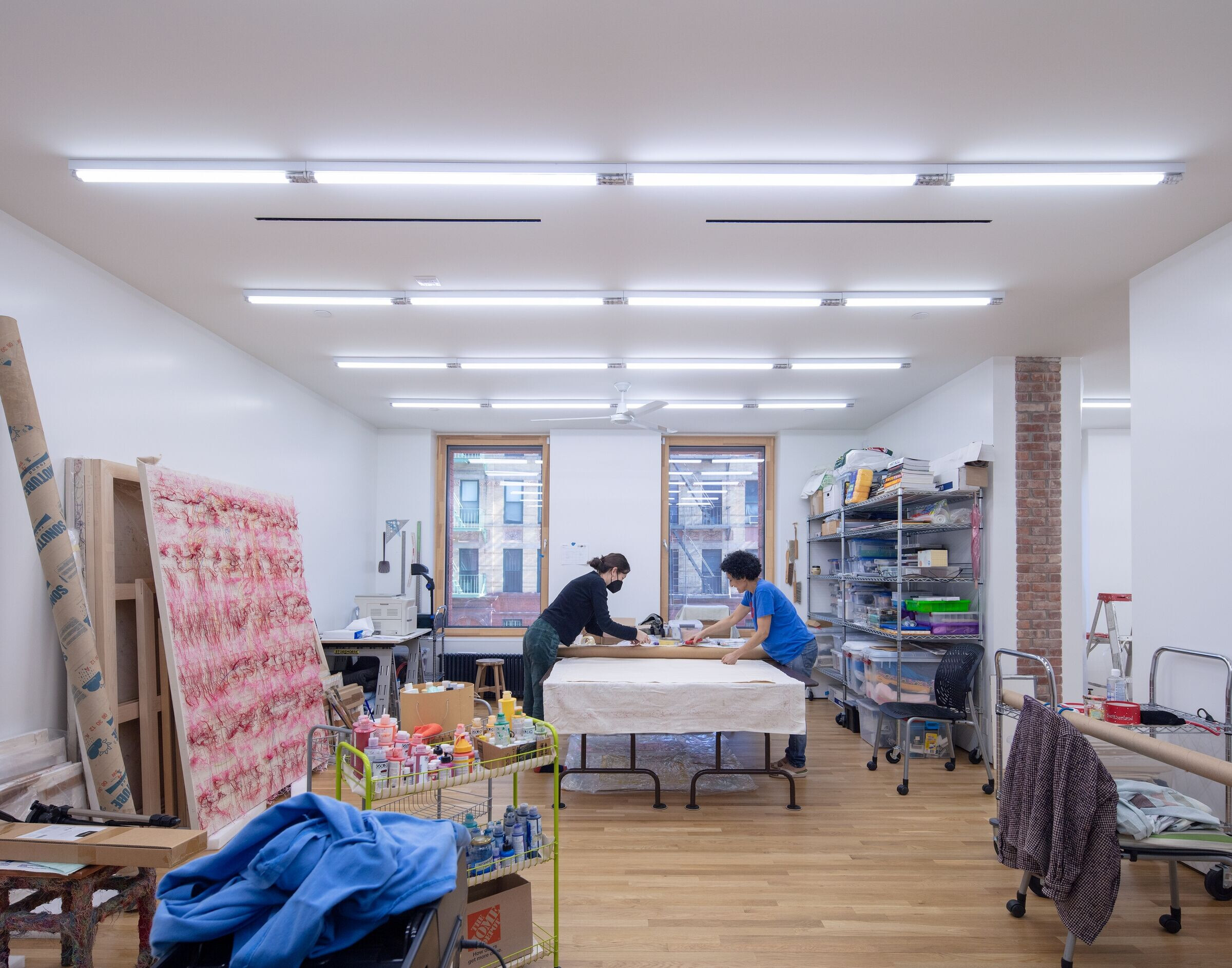 The interior is a minimal backdrop against which the artwork assumes center stage. Open-air and soft natural light permeates the interior, creating an ideal environment for experimental artistic production.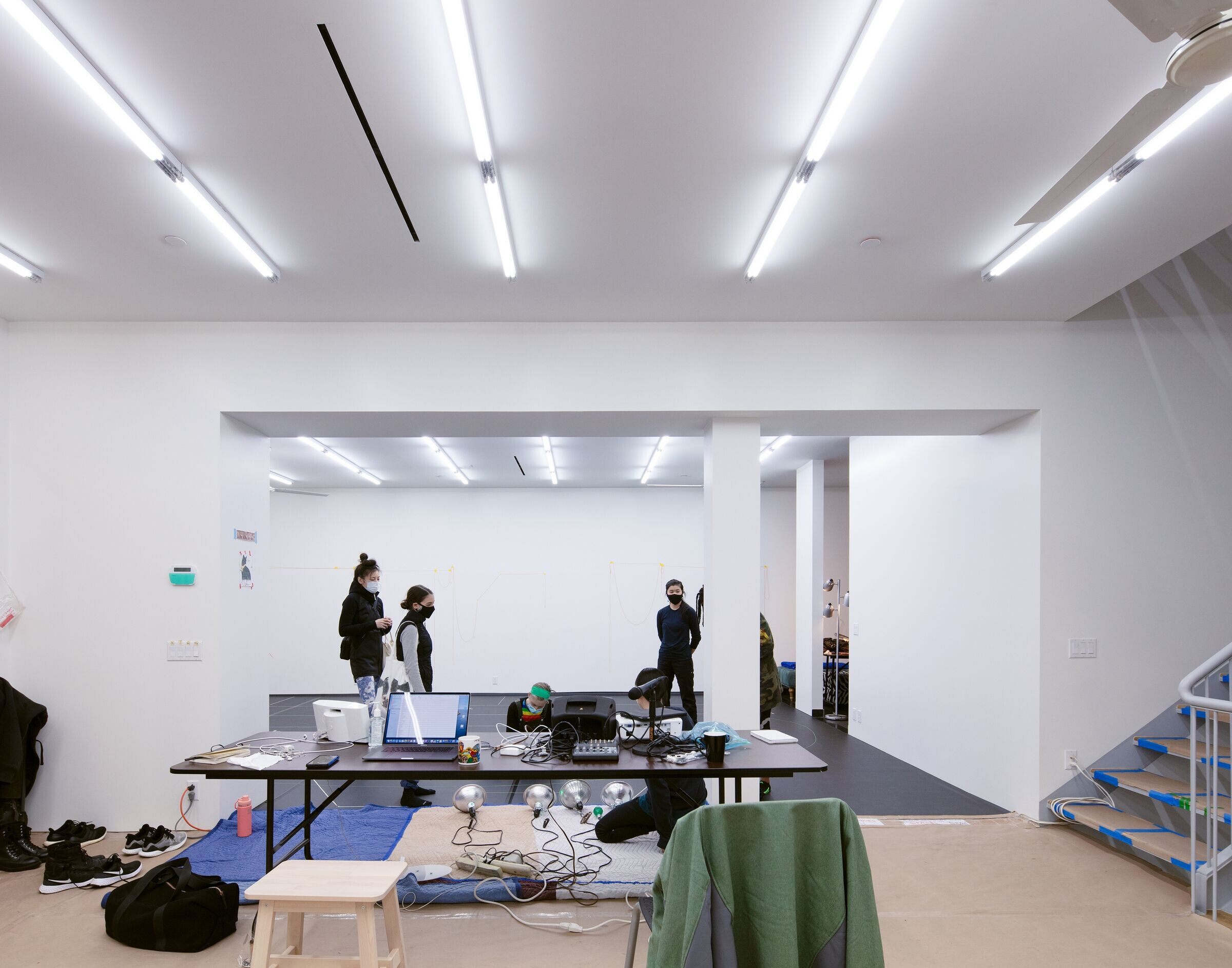 An artist's studio presents interesting programmatic challenges and opportunities to experiment with spatial configurations. We designed flexible and multifunctional spaces with malleability and accessibility in mind. We removed the existing staircase at the center of the plan to open up each floor, allowing natural light and ventilation to reach deep into the building. The ground floor opens as a new common area for gathering and exhibition, welcoming visitors with a generosity of light and space.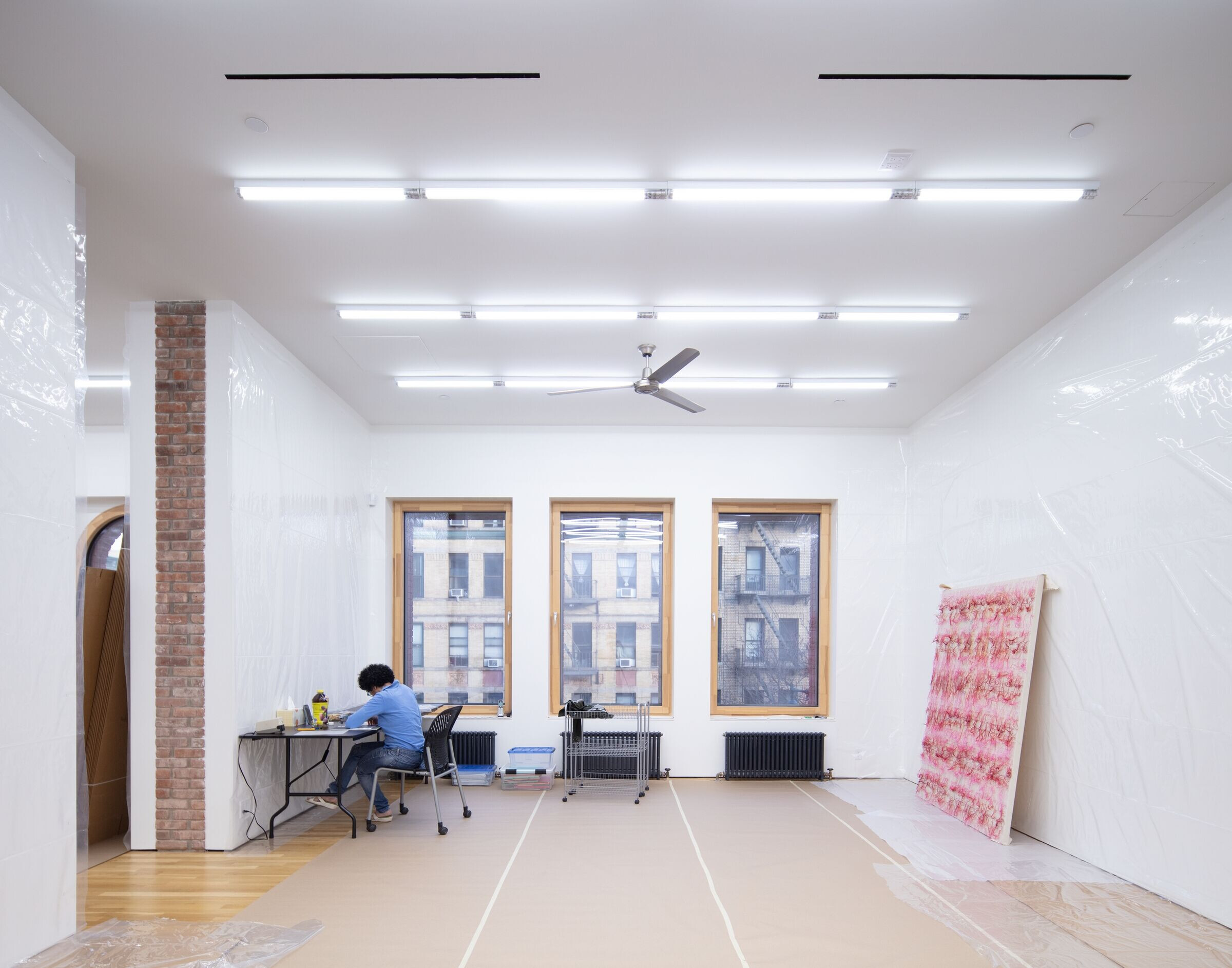 Embedded in the design of the Harlem Artist Studio is a sensitivity to the local context. We carefully examined the physical properties of the original structure and its historical context to inform our design. The details of the original facade were retained, albeit in a modern idiom. Its design explicitly references the original facade and style of neighboring buildings through its use of red brick and repetition of arch-shaped windows.
Harlem Artist Studio does not impose a single authoritative style, nor does it assert itself over its immediate environment. It is an inclusive architecture rooted firmly in place, part of a broader shift in our discipline toward adaptive reuse as a compelling solution to problems of the built environment. This practice aligns with our commitment to sustainable construction and early fixation toward re-inventing and integrating existing ideas, objects, and materials.