It was decided that a new elementary school that integrates seven different elementary schools would be constructed on this hill. As an integrated school, our aim was to implement a high level of suitability with regard to the children's learning space and to make the best use of the natural environment to cultivate a place where children commuting from far away could have ample opportunities to intermingle.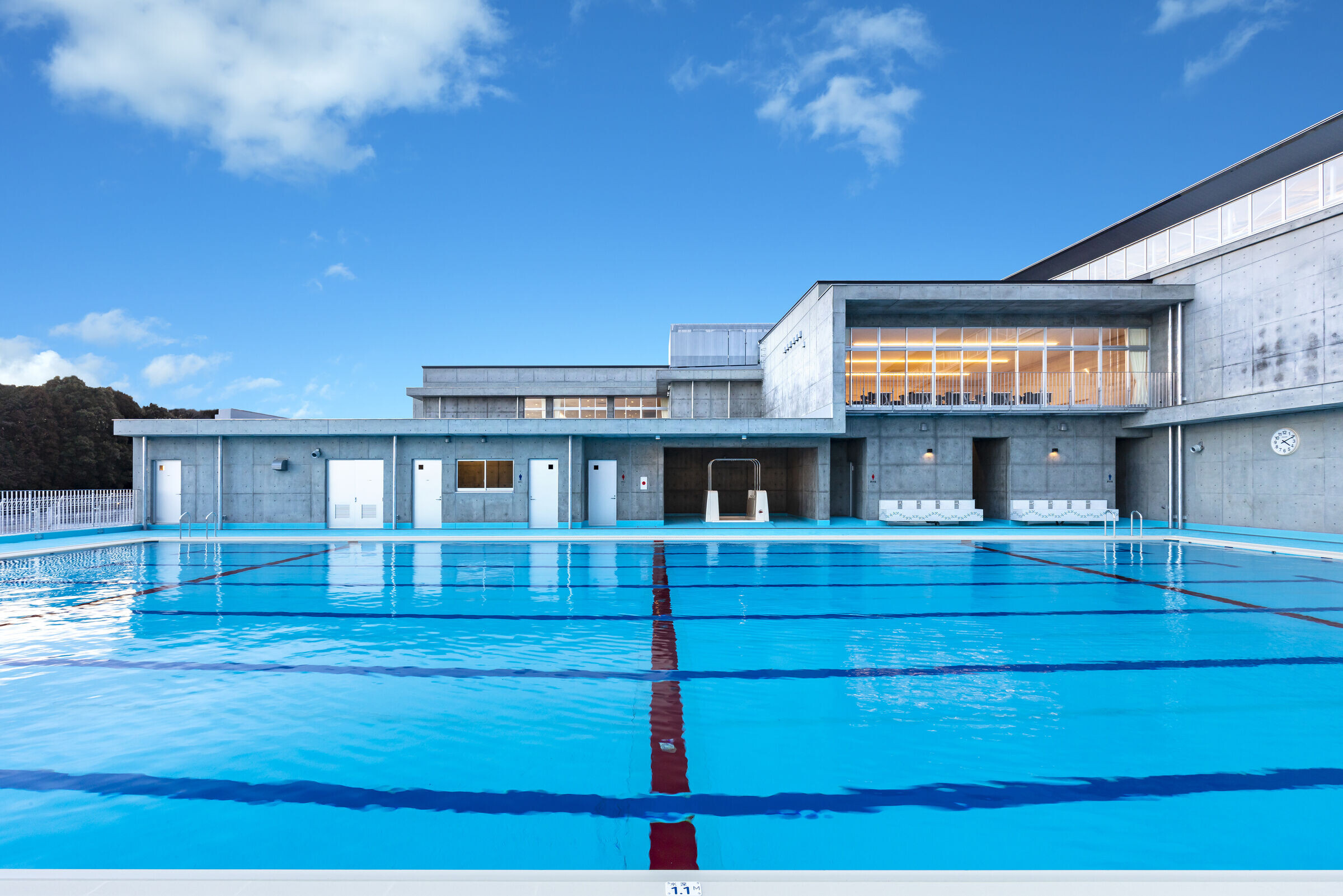 The site used to be nearly 5 hectares of mountain forest and farmland on the hill near the center of Hokota City, located in the Kanto region of Japan. It is made up of the relatively flat farmland of the summit and the surrounding tree-covered slope. There is a 12 - 20 m difference in elevation with the national route that heads east on the north side and a thick forest surrounds the site from the south east to the south west.
The school building and playground were situated on top of the relatively flat area of the terrace and a retention pond was allocated to the area with a mountain stream. The school entrance was put on the east side, where the elevational difference is the smallest, and then negated that difference by increasing the distance of the access road.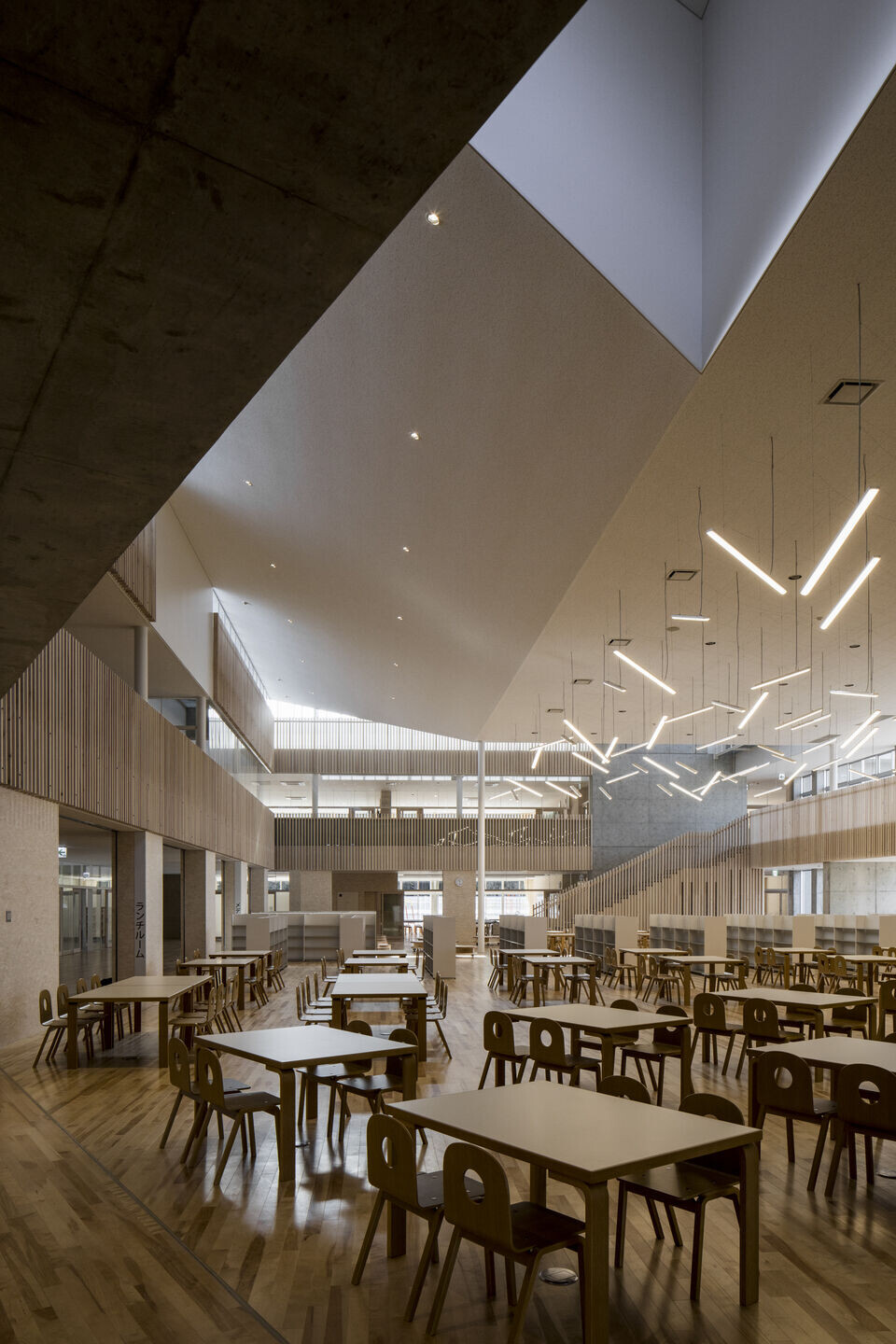 The school is a two-story building with an integrated gymnasium. The media center was installed in the two-story wellhole at the center of the school building where it is surrounded by spaces for each grade, special classrooms, the gymnasium, and the like. The media center has high side lights that take in light and reflect it onto the ceiling that is then diffused throughout the interior by wooden latticework. Soft sunlight filters through the trees to shine in and envelops the children.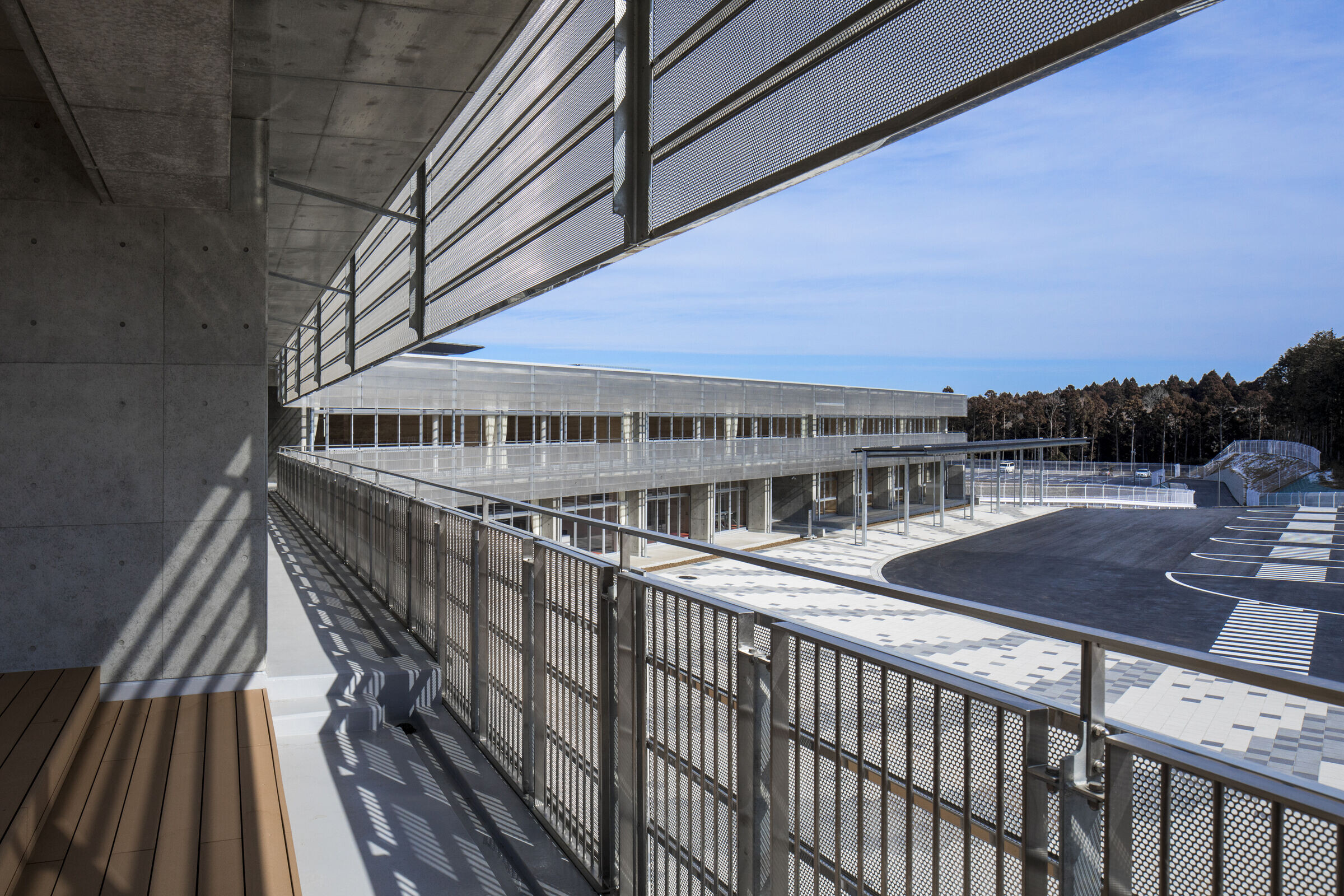 The porous stainless steel screen covers the facade to make it look like a ribbon flowing in the wind. The surrounding forest and sky are reflected and react to the weather and seasons to change the appearance. While the facade serves to block out the harsh summer sun, it is also the mechanism that guides the blowing wind into the building.