The house is located on a 390.00 square meter plot of land in the town of Parque Leloir, a residential neighborhood that is part of the western corridor of the Buenos Aires metropolitan area.
The urban density is very low and its immediate surroundings are very little consolidated. The area is mostly made up of large houses with gardens of dense and prodigious vegetation.
Understanding the scale of the proposal and its context is essential to gives accurate and limited answers, generating an integral solution to the programmatic proposal which is resolved from two floors linked by a double height that articulates the common spaces in a dynamic, synergistically enhancing spatial quality.
On the ground floor are the areas for public use. Where, forming a dynamic and integrated floor plan, the service programs are developed (hall, garage, toilet and laundry room, kitchen) with the public areas (living room and dining room) linked to the gallery that serves as a transition between the interior and exterior spaces.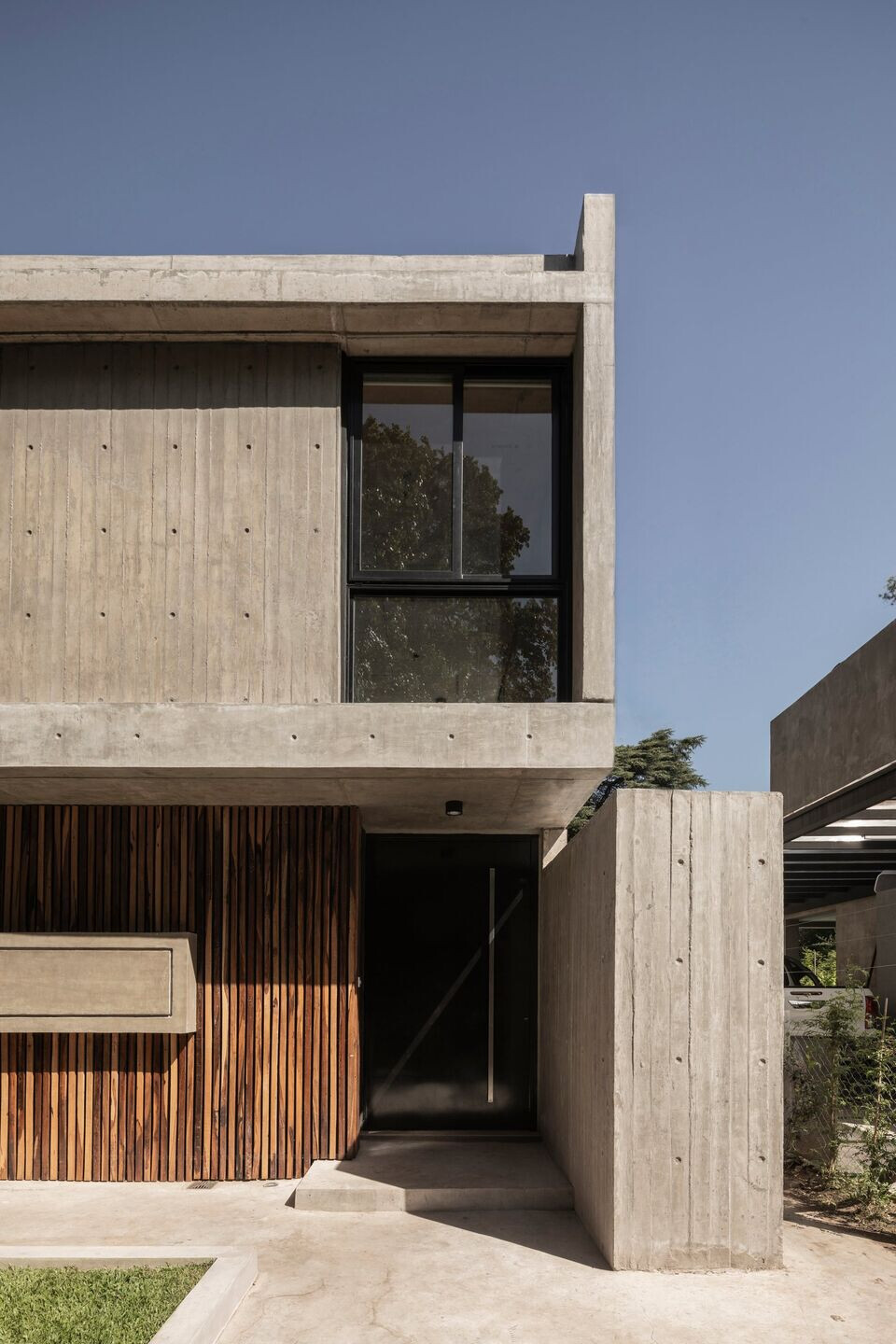 We designed the house with the intention of achieving a comprehensive immersion in the natural environment, somehow losing the formal limits between the material and the surrounding nature.
Acording with what was previously expressed, the upper floor houses, on one hand, contains the programs for private use (two bedrooms and a bathroom) and on the other one the (TV room) that through the double height is linked to the public programs of the ground floor enhancing the spatial quality opening to the natural environment gaining views, warmth and clarity.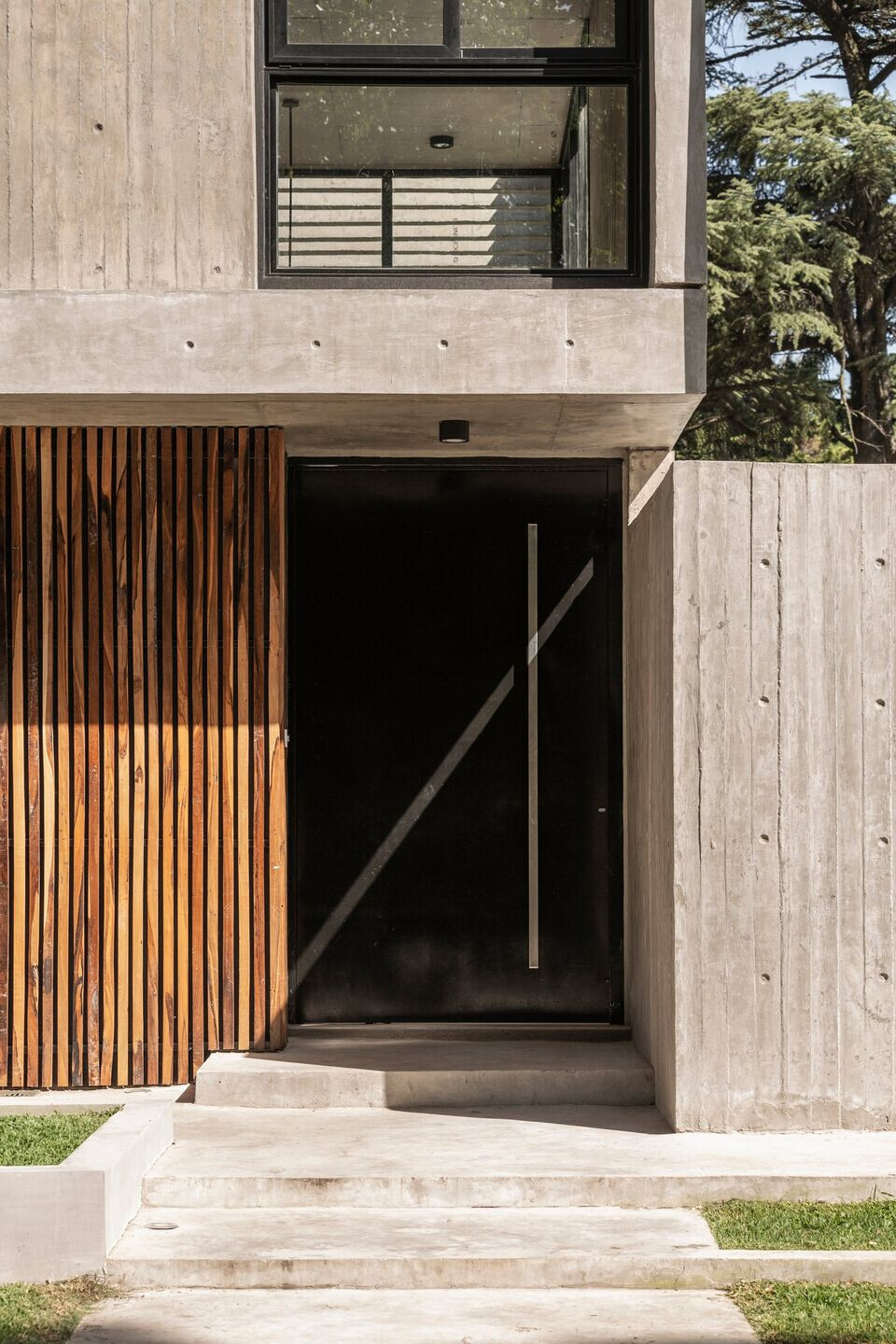 As a general concept, the intention is to generate large windows that enhance the visual relationship with the natural environment.
The logic of the tectonic expression is associated with the spatial virtues inherent in the material.
The intensive use of exposed concrete enhances the formal qualities of the house, realizing its full potential.
With the premise of generating an immersive proposal with the environment, we decided, on the one hand, to choose a project that would be as permeable as possible on the ground floor, opening up to the outside, enhancing the views and the relationship with the outside, while on the other, the upper floor the facades alternate between full and empty spaces, articulating the spatial quality while generating the structural support, giving the project its characteristic image, both tectonic and formal, allowing in turn to generate large overhangs that contribute to the spatial quality.
Team:
Documentation: Leandfo Furfori
Construction Manager: Ignacio Germano
Construction Manager: Maria Cecilia Perea
Project Manager: Franco Carbone
Interior Designer: Elizabeth Kessler
Coordinator: Marcelo Juan Carbone
Collaborating Companies Credits
Cabinets: Somos Equipamiento
Lighting: Iluminacion Castelar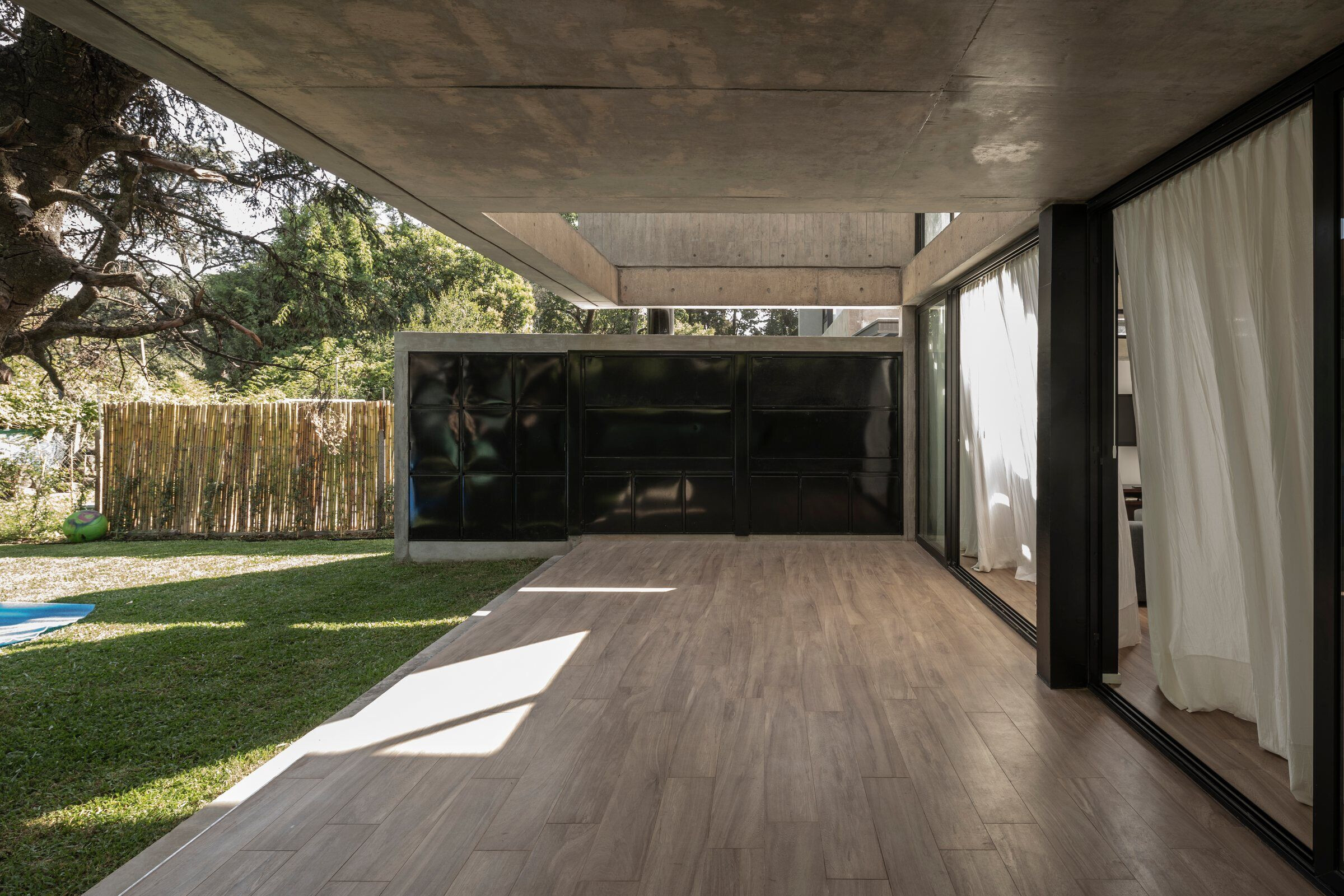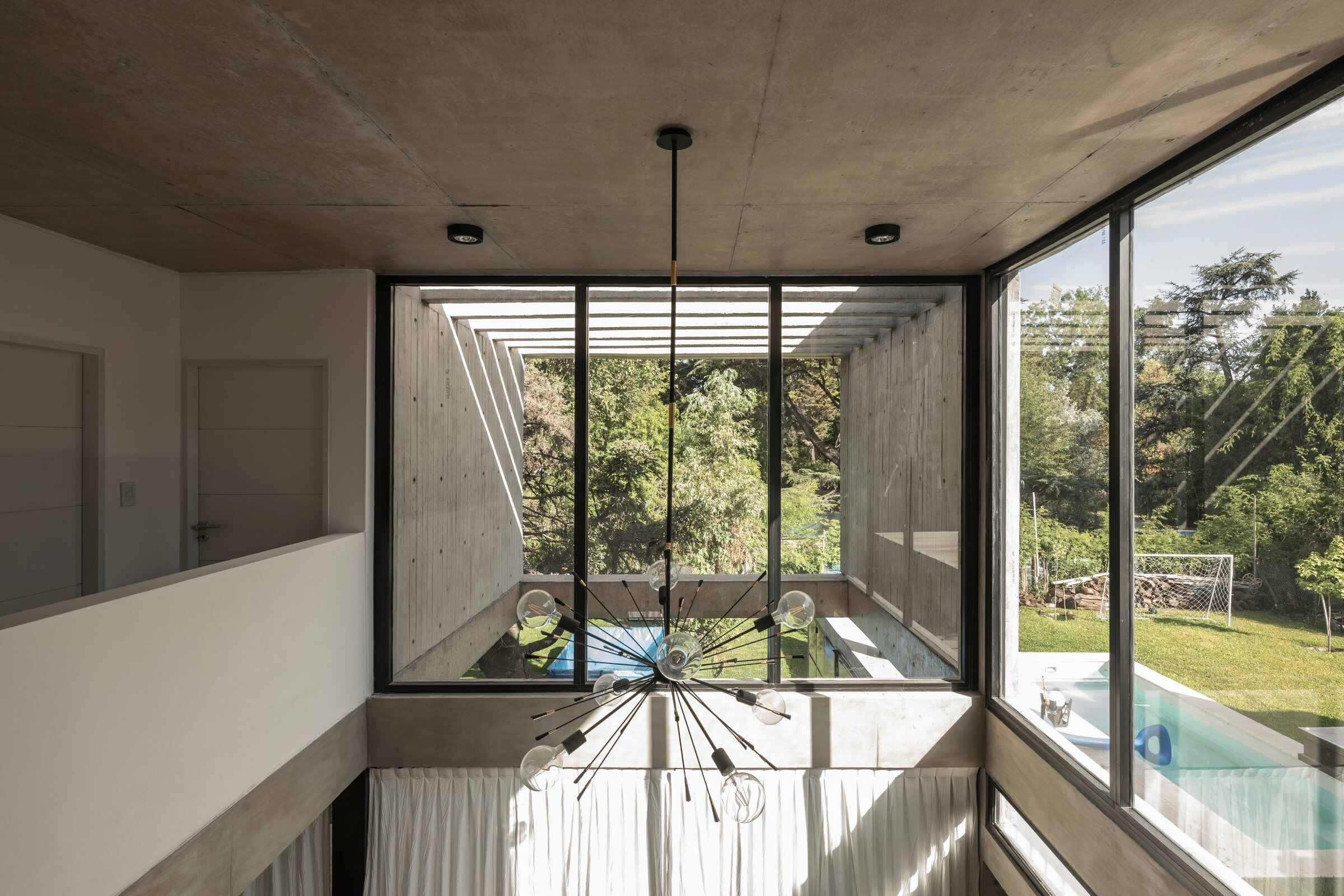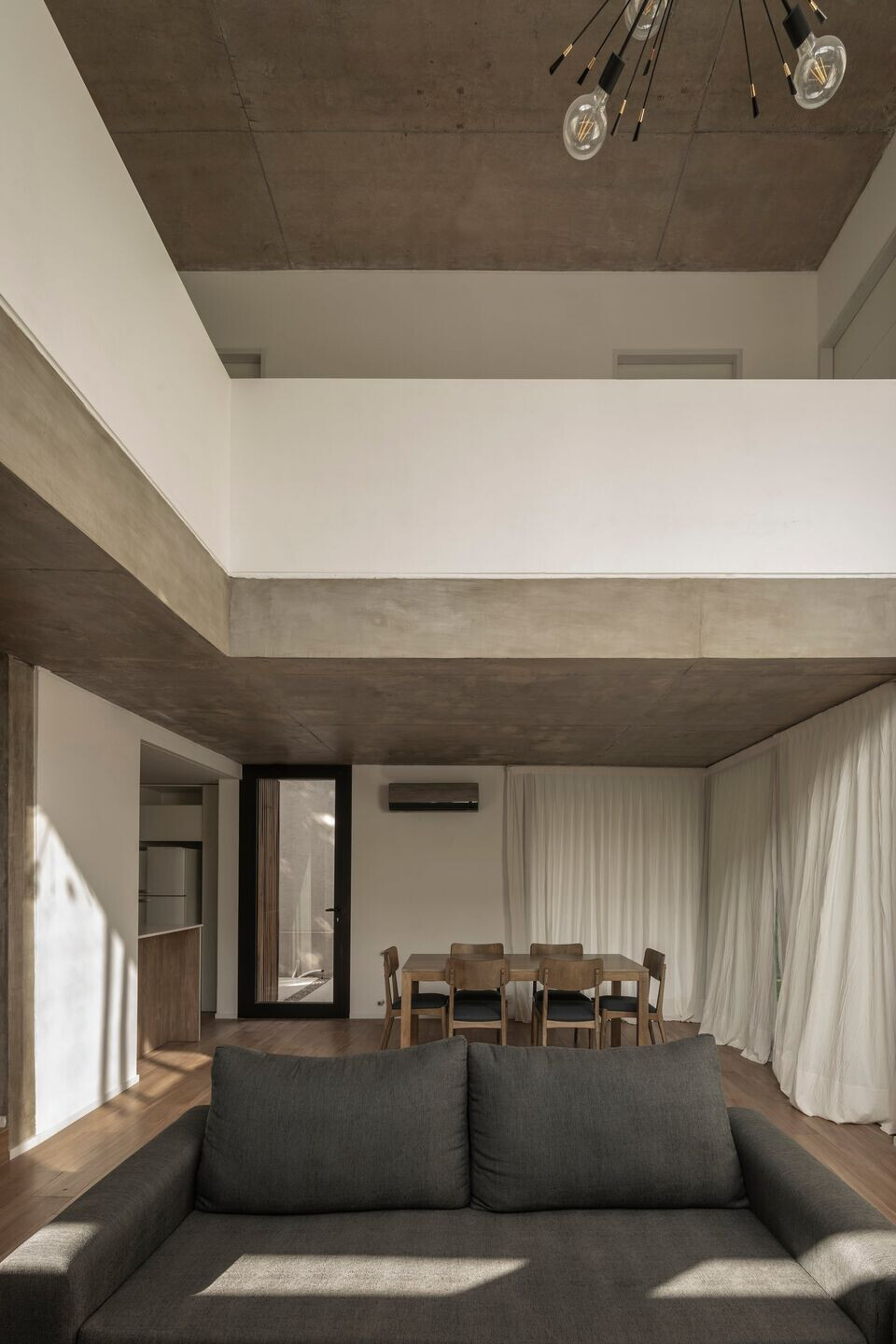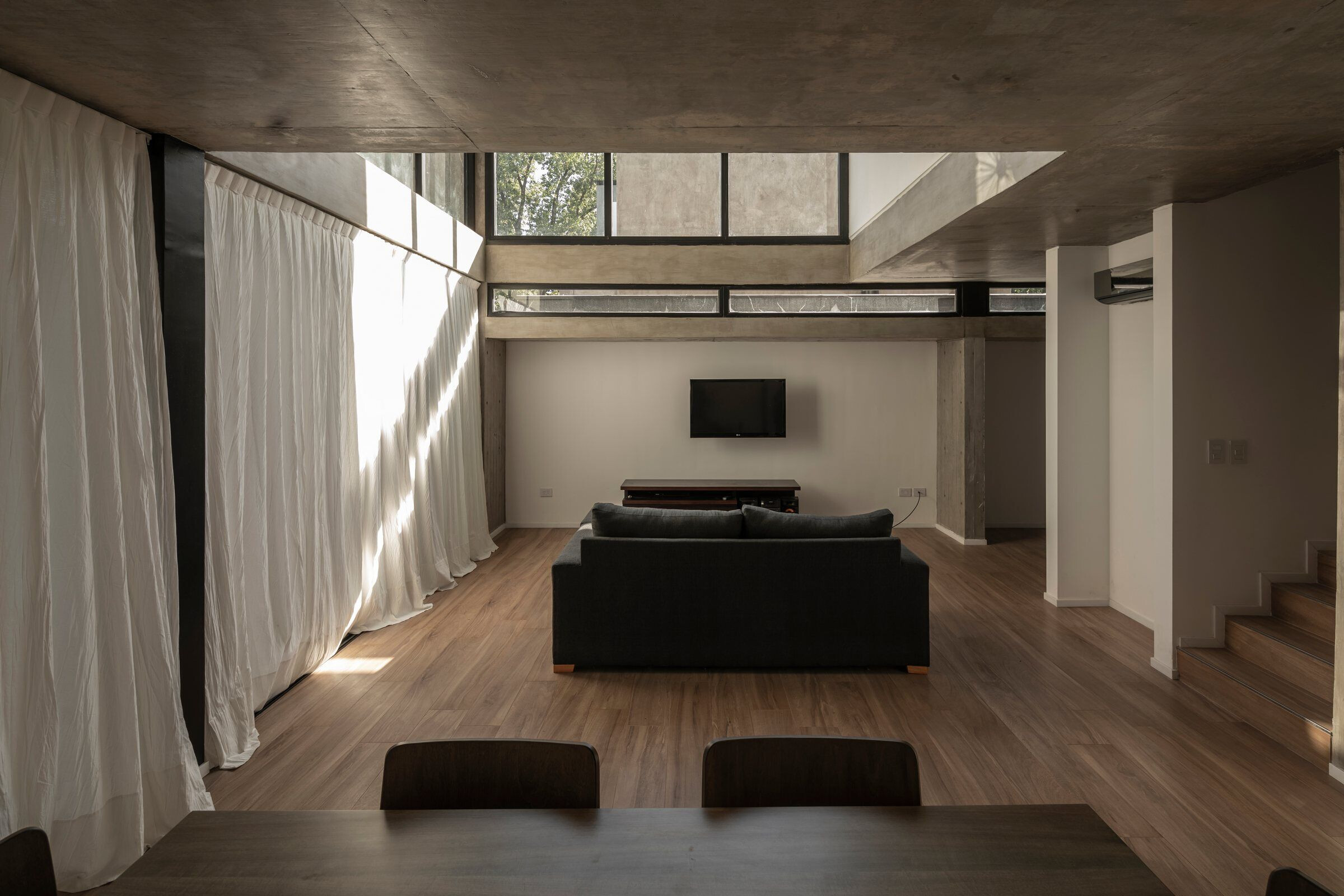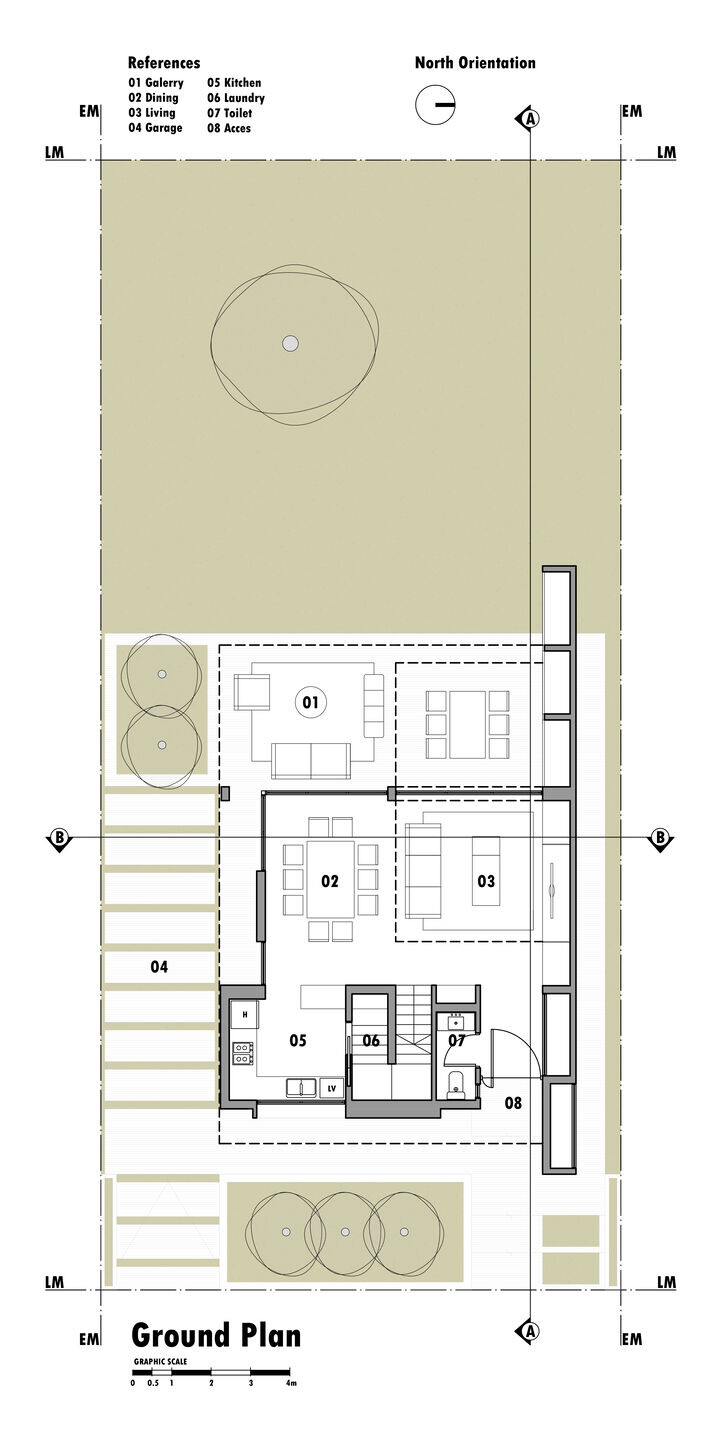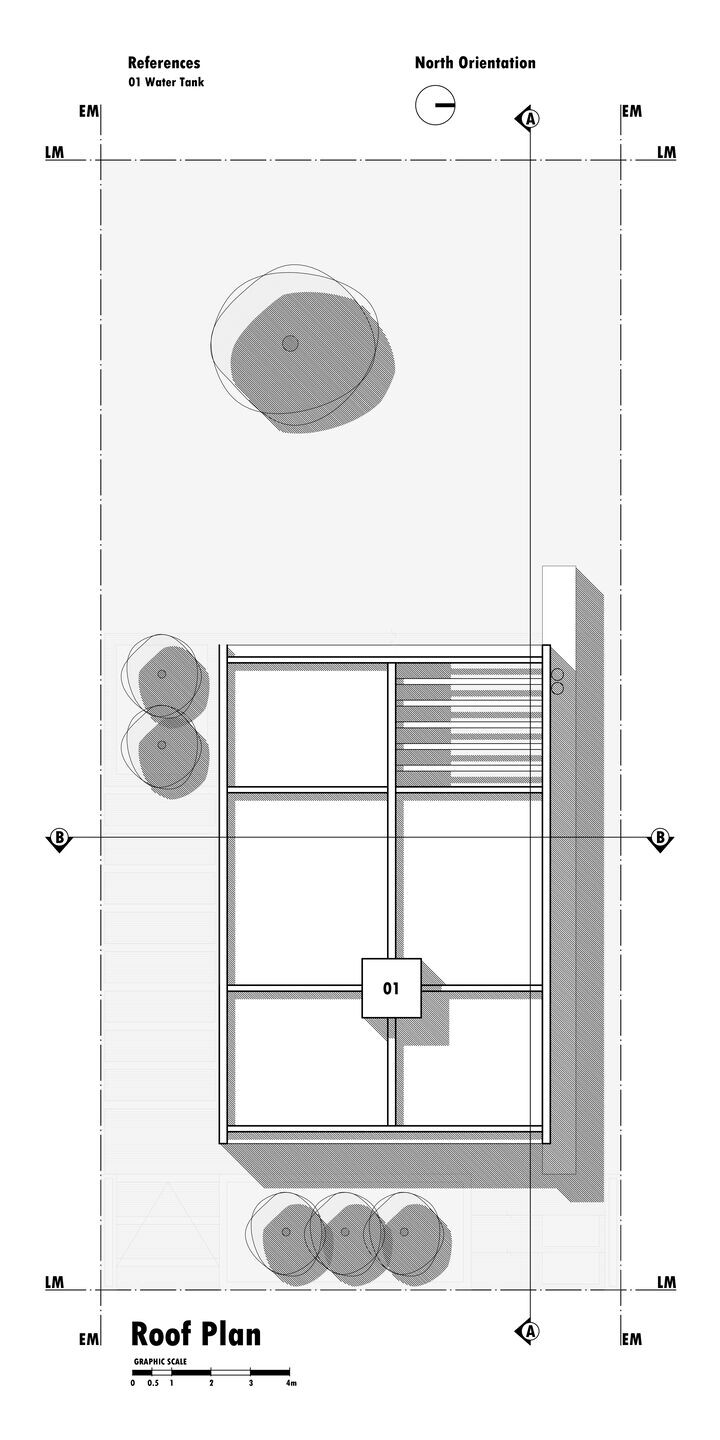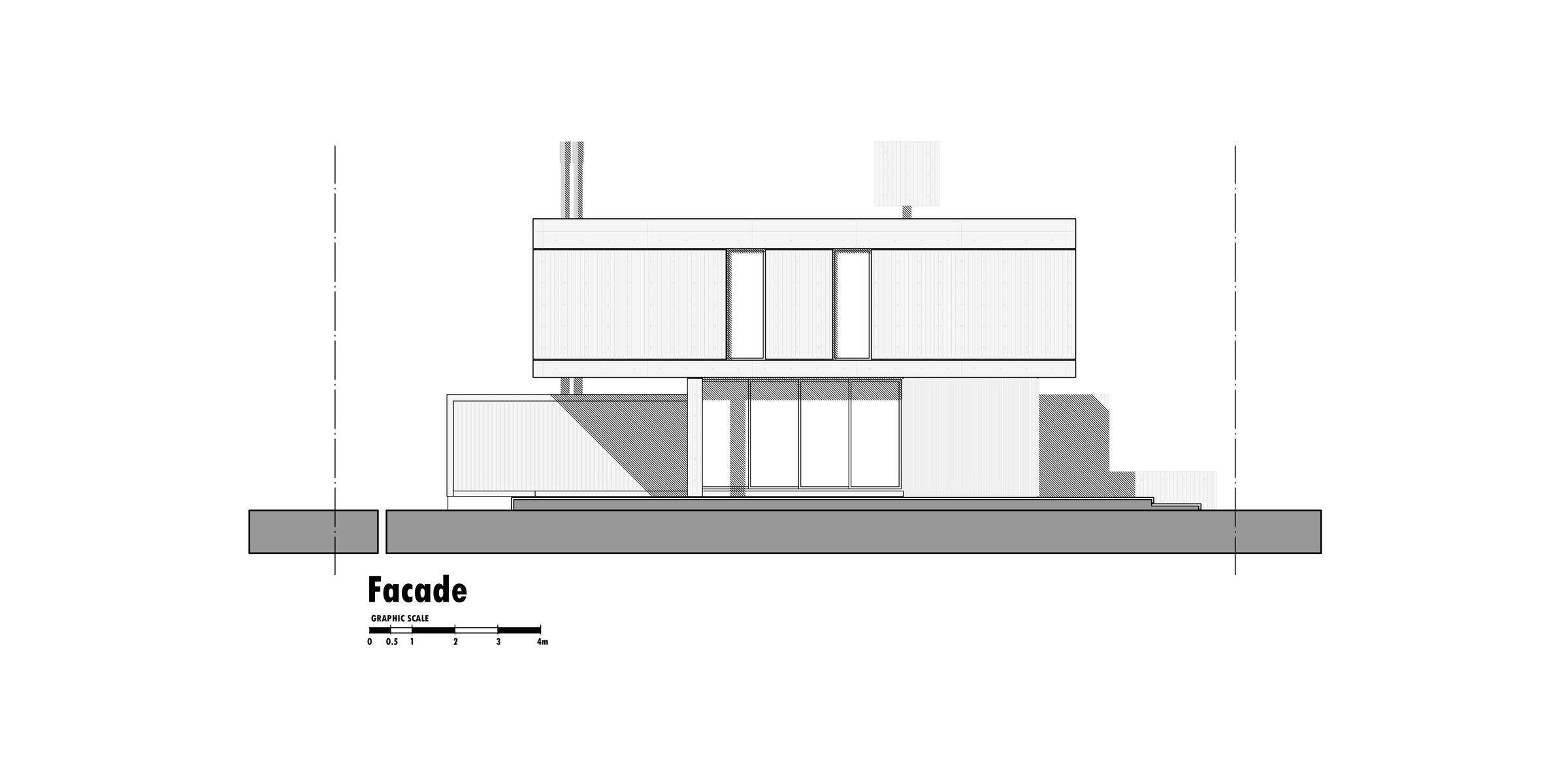 Material Used:
1. Vite: Porccelanatos
2. Giunti: Concrete Aditives
3. Life Aluminios: Windows and Glazing
4. Sanitarios Gaona: Sanitary and fittings
5. Somos Equipamiento: Cabinets
6. Construction System: Concrete, Wood, Glass
7. Finishes: Concrete, Wood, Glass