The house located in Orla do Rio Doce, in Governador Valadares, Minas Gerais, has 365m² and was built for a couple with three children, a 10-year-old girl, a four-year-old girl and a six-month-old baby. It is a very united family that likes to gather friends at home to enjoy leisure time. They are souvenir collectors, love poetry and value every moment together.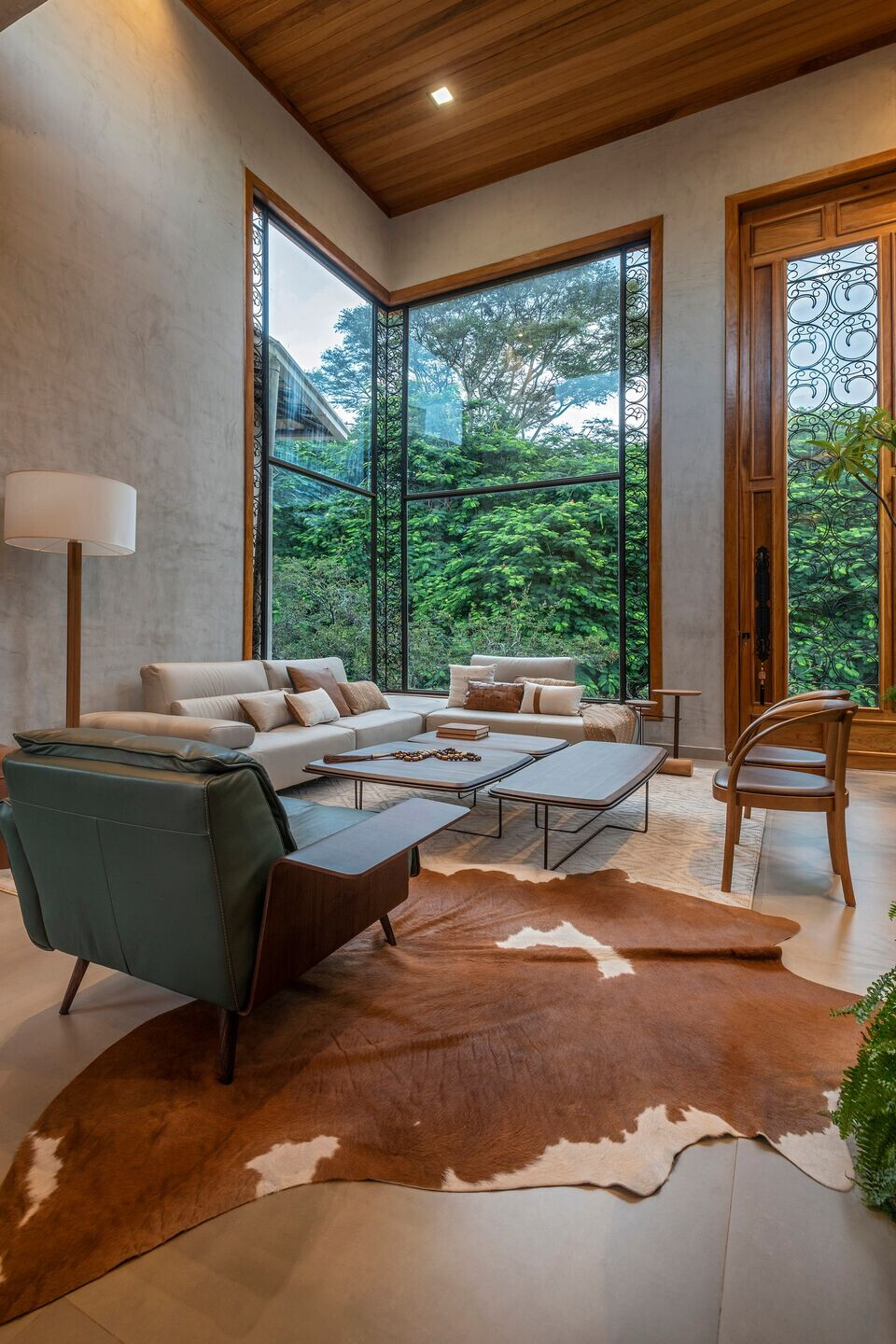 Architect João Daniel carried out the construction project for the property, from architectural detailing to carpentry and final decoration. As the house is on an island, the concern with possible flooding, due to the increase in the volume of water in the Rio Doce, as a result of the rains, was the initial focus of the work. The idea then was to raise an entire floor 2.70m above street level, resulting in a breathtaking view of the Orla boardwalk and treetop height. The property also has all the intimate and social part facing the morning sun.
Clients wanted a very rustic house with lots of stone, so the architect chose to use regional stones, such as Calcita Mel Dourada Rolada and 80% finished in natural peroba wood from the countryside. Many mining pieces and furniture with a more vintage style were also used, such as a dressing table, table and chair, which came from their families.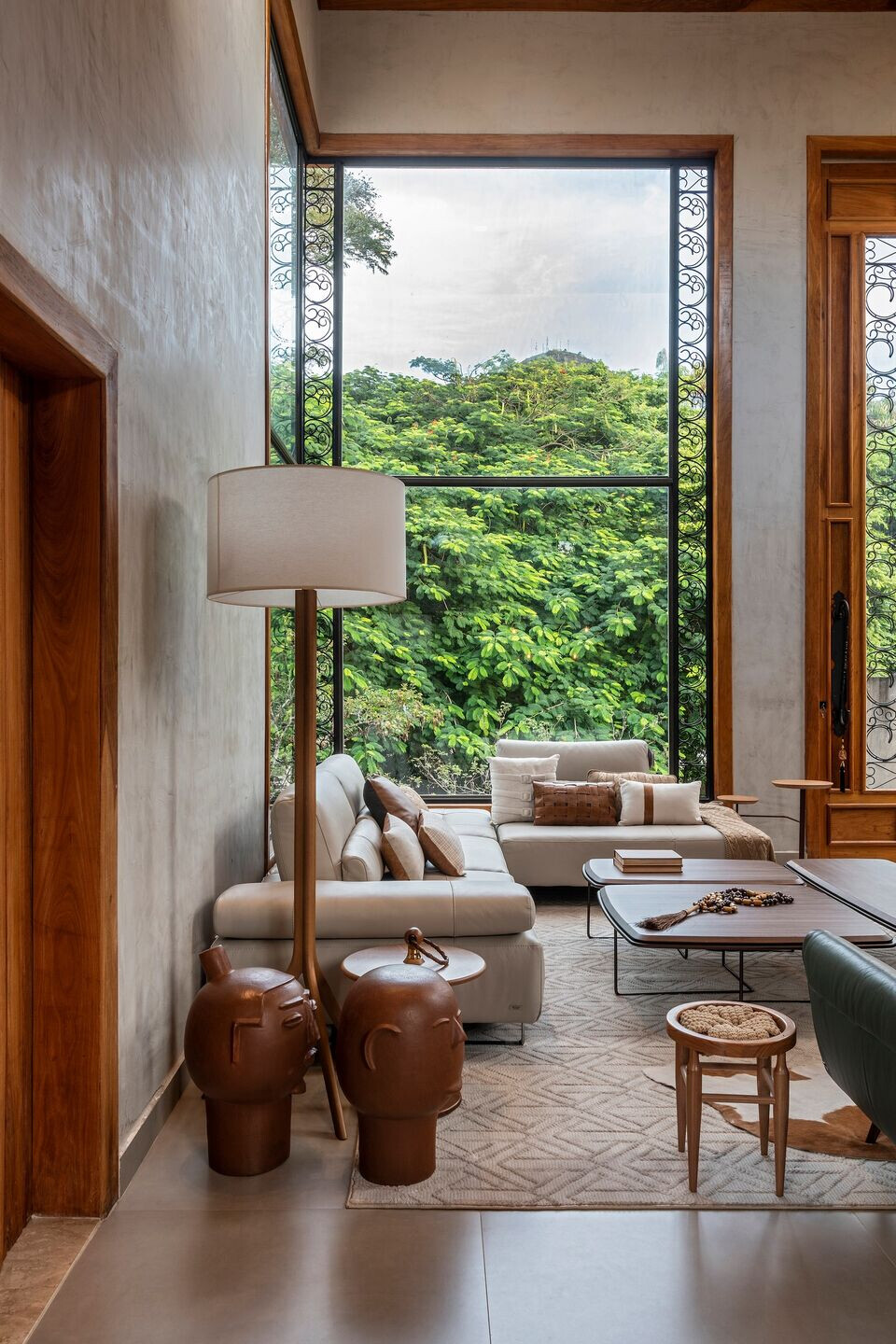 The inspiration and conception of the project came from everything related to an affective history, each finish, furniture, adornment was specially acquired and closely monitored by customers, who actively participated in the creation of some wooden pieces. A neutral, more rustic base was created to receive the pieces that the client already had, some from family heirlooms and other exclusive ones brought from the cities of Tiradentes, Ouro Preto and international trips.