In the center of the city of Andria, a place rich in history and culture, where Frederick II of Swabia had builtCastel del Monte, House SL was born, a project with a minimal cut and sophisticated details.
The main need of the project, based on the client's requests, was to combine two apartments on a single surface of 350 square meters, trying to create large volumes full of natural light, establishing an intense relationship with the outside.
The refined indoor / outdoor relationship, and the desire to dramatically increase the amount of natural light, led the designer to rework the main façade of the building: the space is literally flooded with natural light which becomes the absolute protagonist.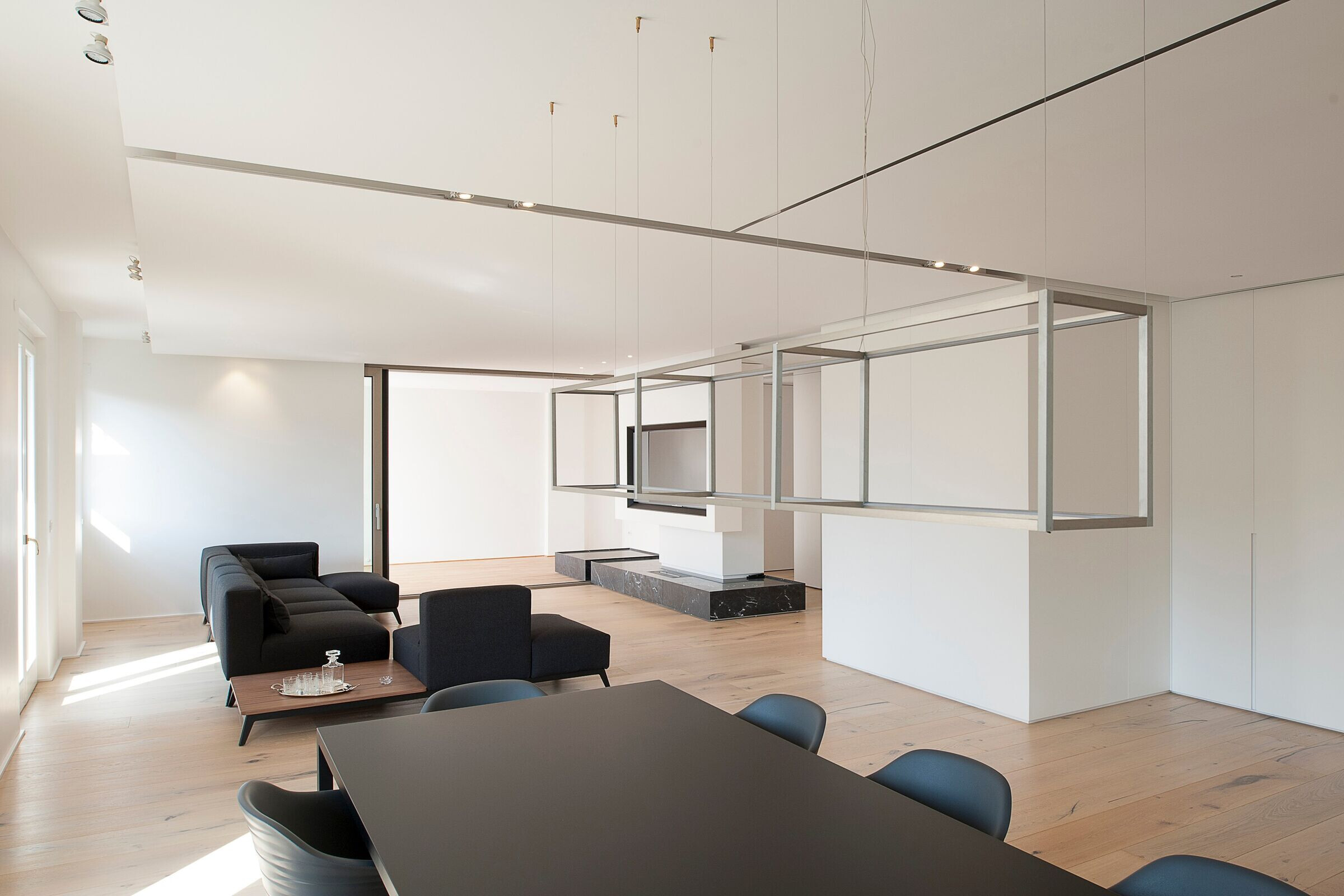 The project is characterized by a preponderant presence of white punctuated by defined geometries and by the presence of details that determine its uniqueness.
The furnishings present in the project have been designed to support the masonry works and in most cases they seem to be extensions of the same.
All the products, made to order, take on more functions, giving users a feeling that goes beyond the concept of customized. The kitchen, for example, consists of an island made of Corian and Gray Stone and a sophisticated system of ghost doors that hide the work areas and pantry areas. The same island hides multiple functions as a whole, such as the seats, the flush-mounted retractable hood, the flip-up shelf, the built-in taps, and many other details.
Each environment has its own peculiarity that recalls the concept, such as the bathrooms completely covered in Calacatta marble ceramic slabs.
The large-format oak floor, in addition to being an element of great aesthetic impact, becomes the leitmotif for the entire apartment.