Interlocking boxes
Interconnected spaces
Interacting family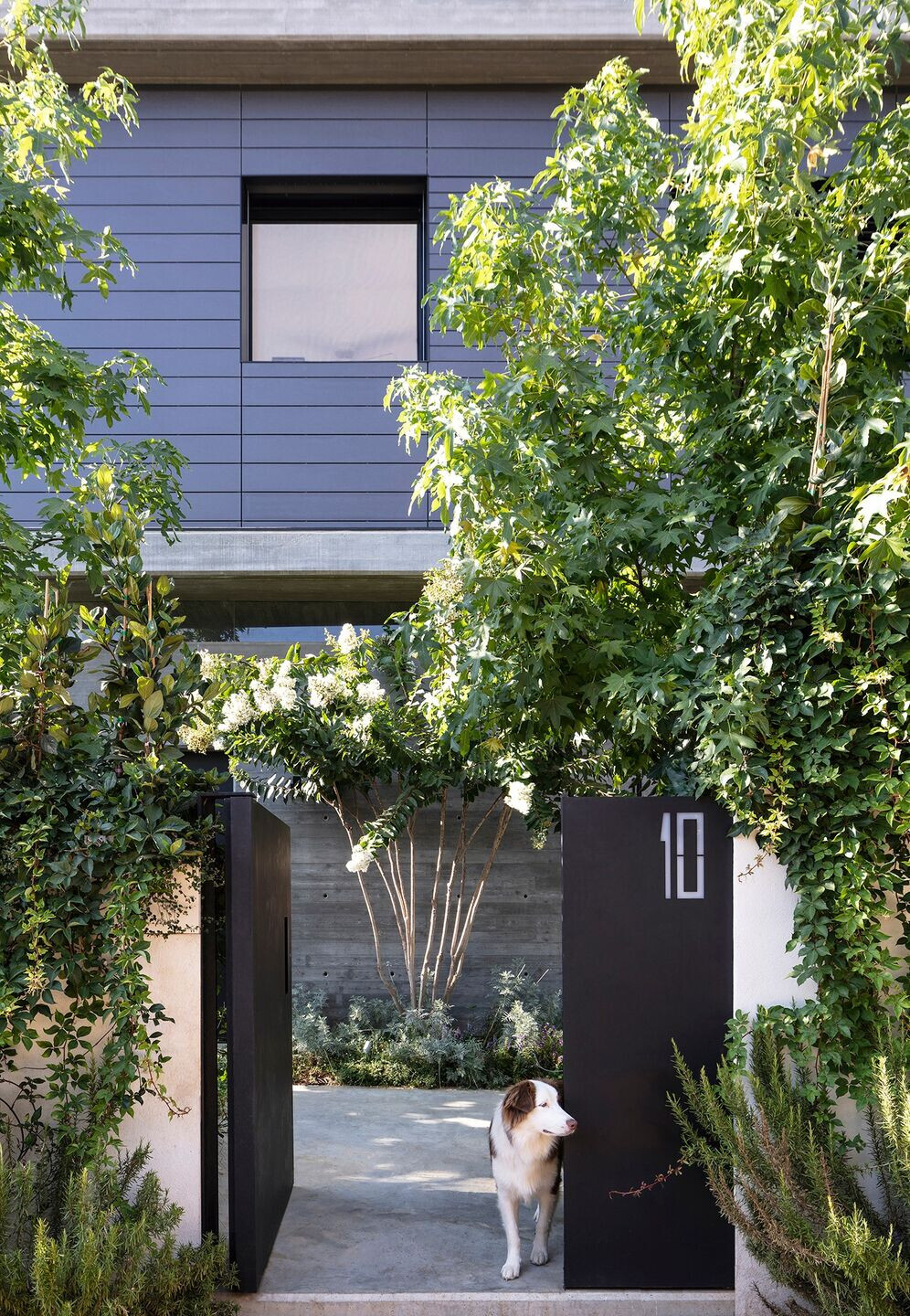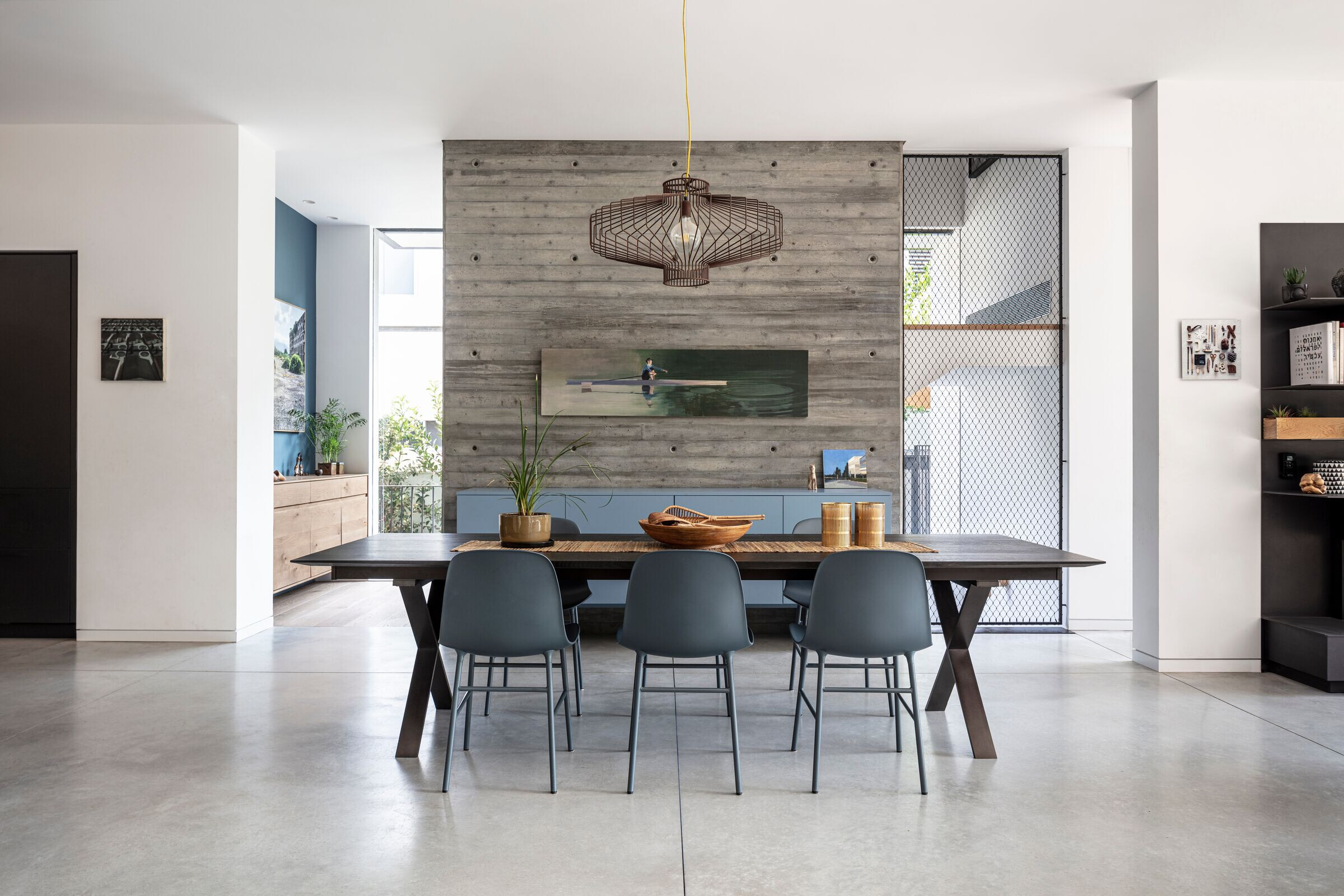 The size of the house which was a required brief, takes over most of the permitted footprint.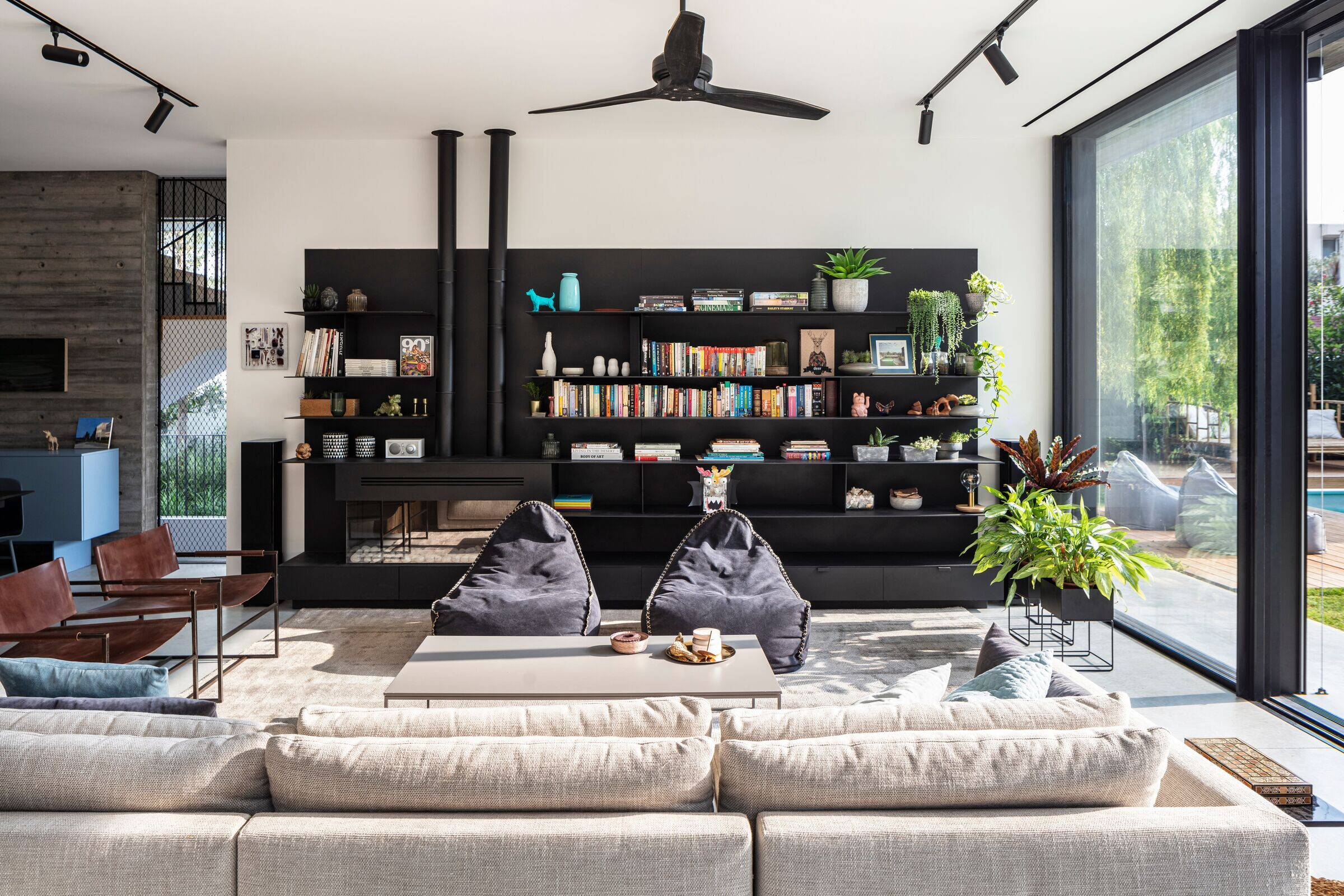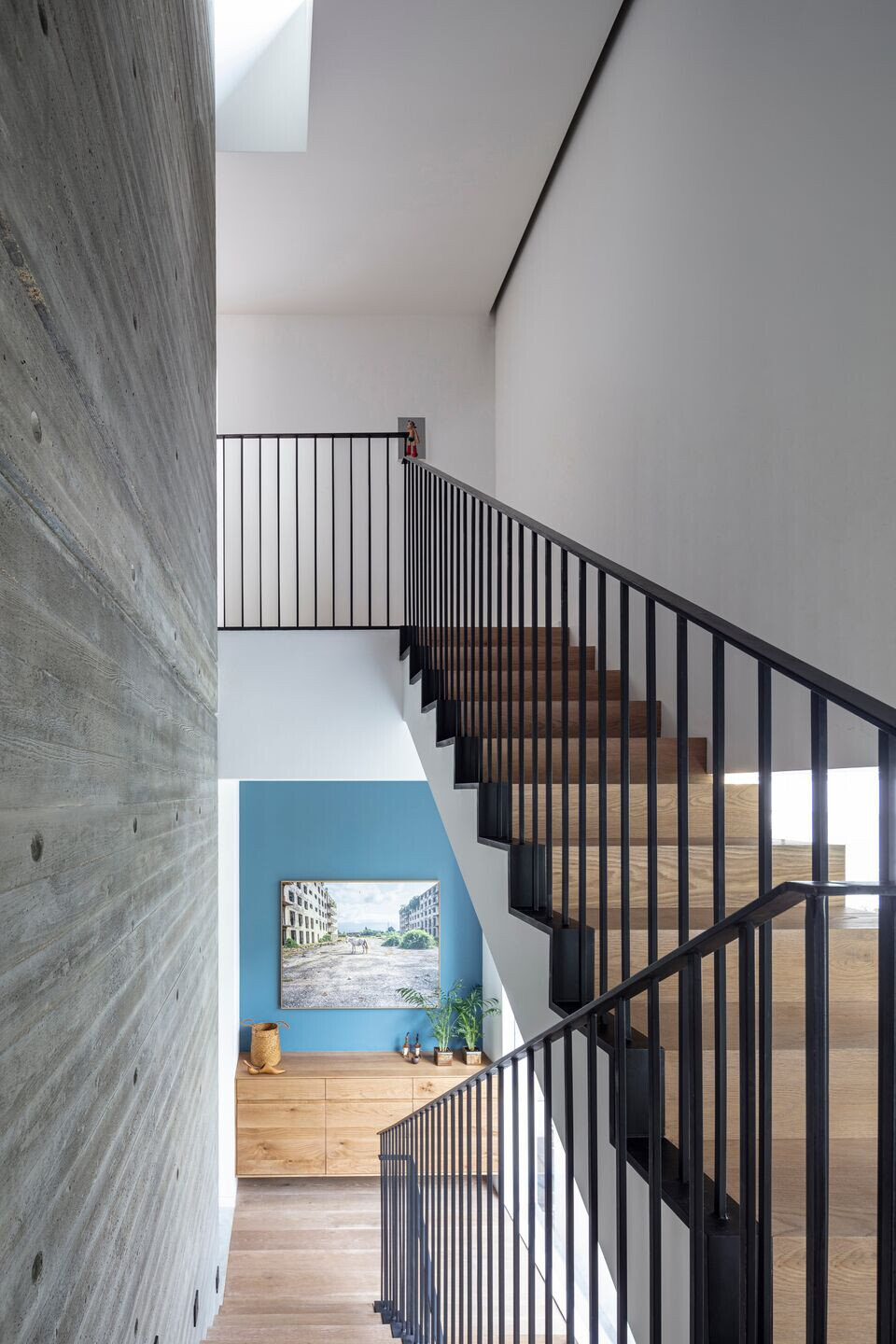 The architectural concept is derived from questions of connecting architectural shapes and spaces inside the house.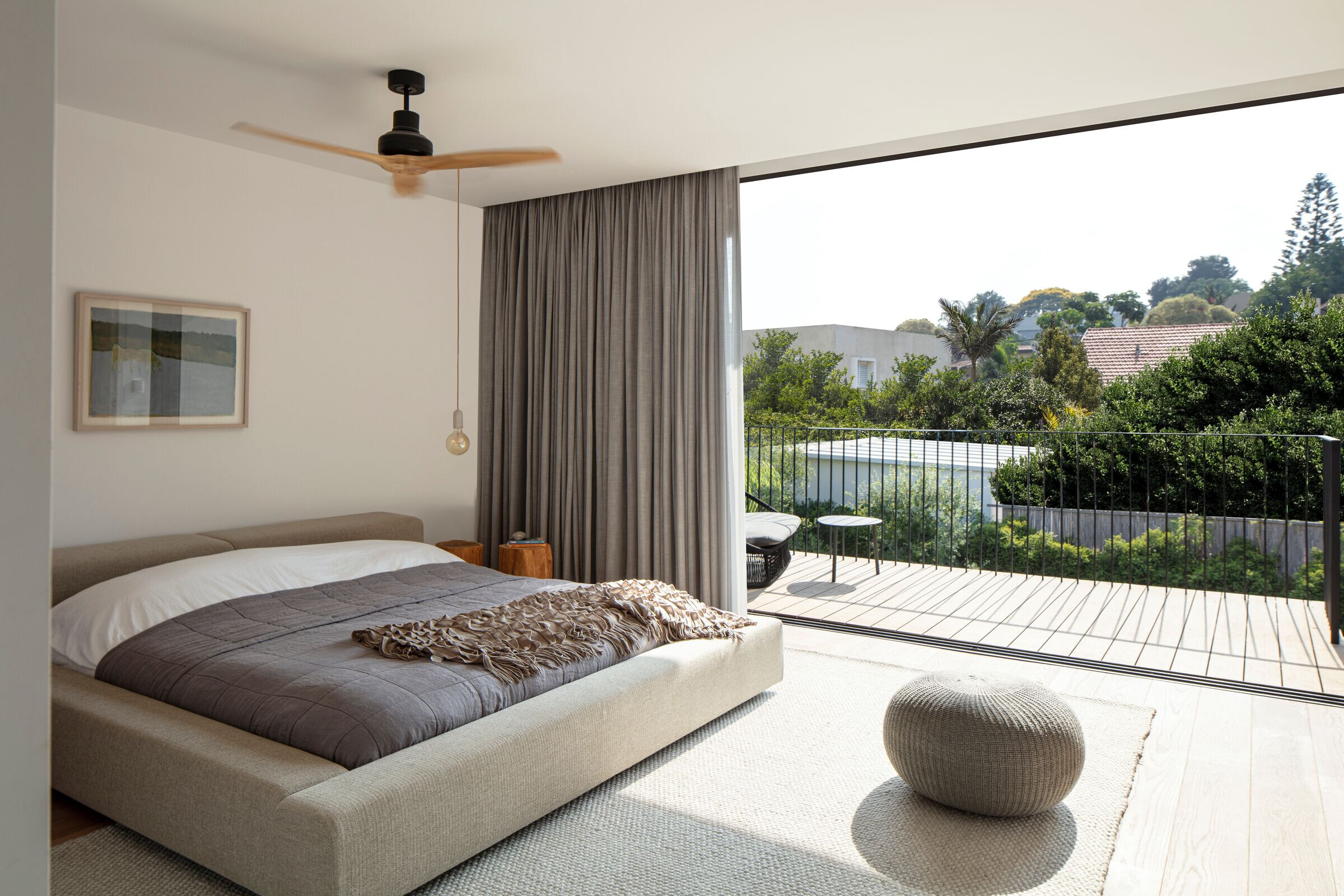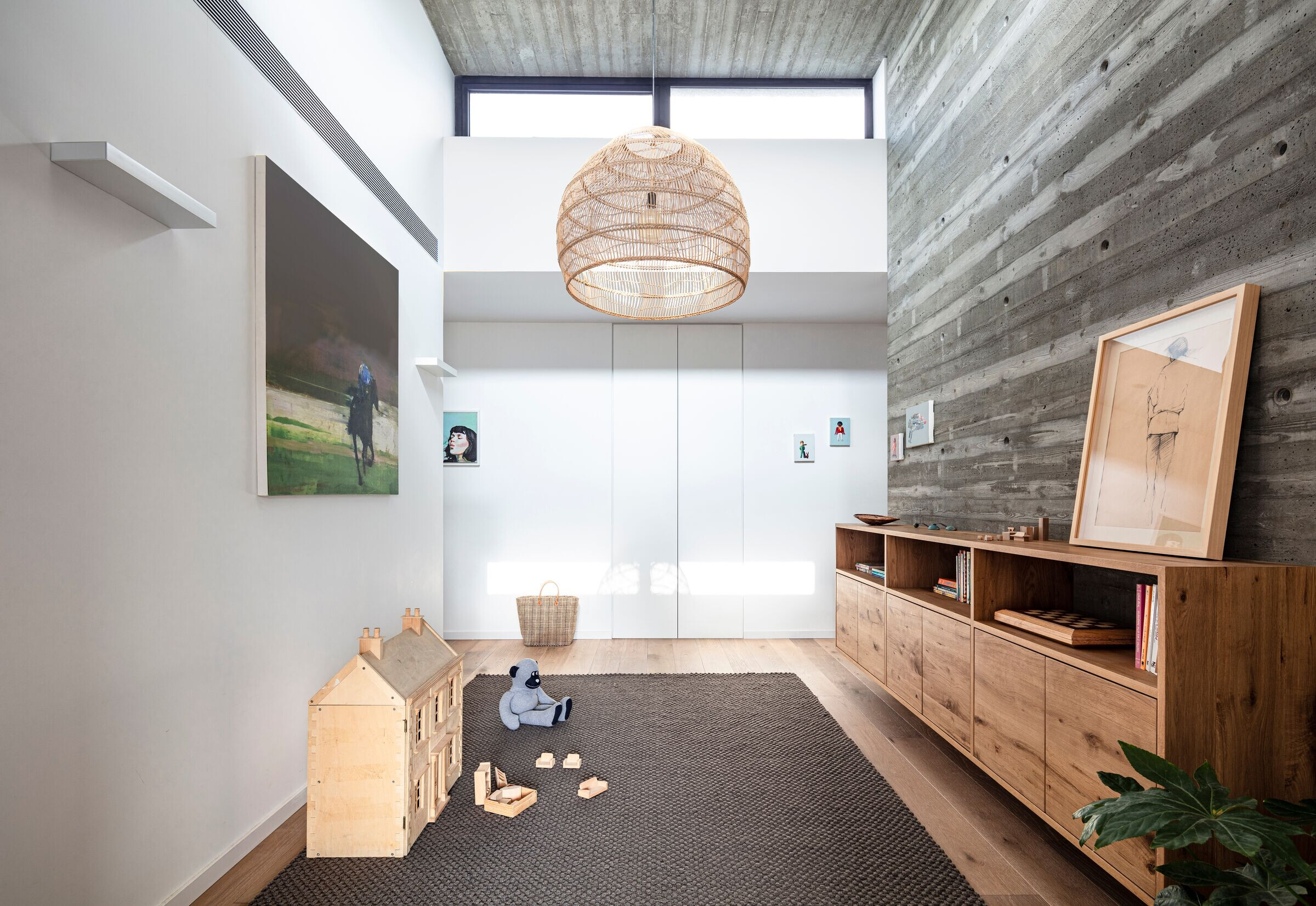 As always, testing scale and material, and designing optimum contact with the green surroundings and daylight.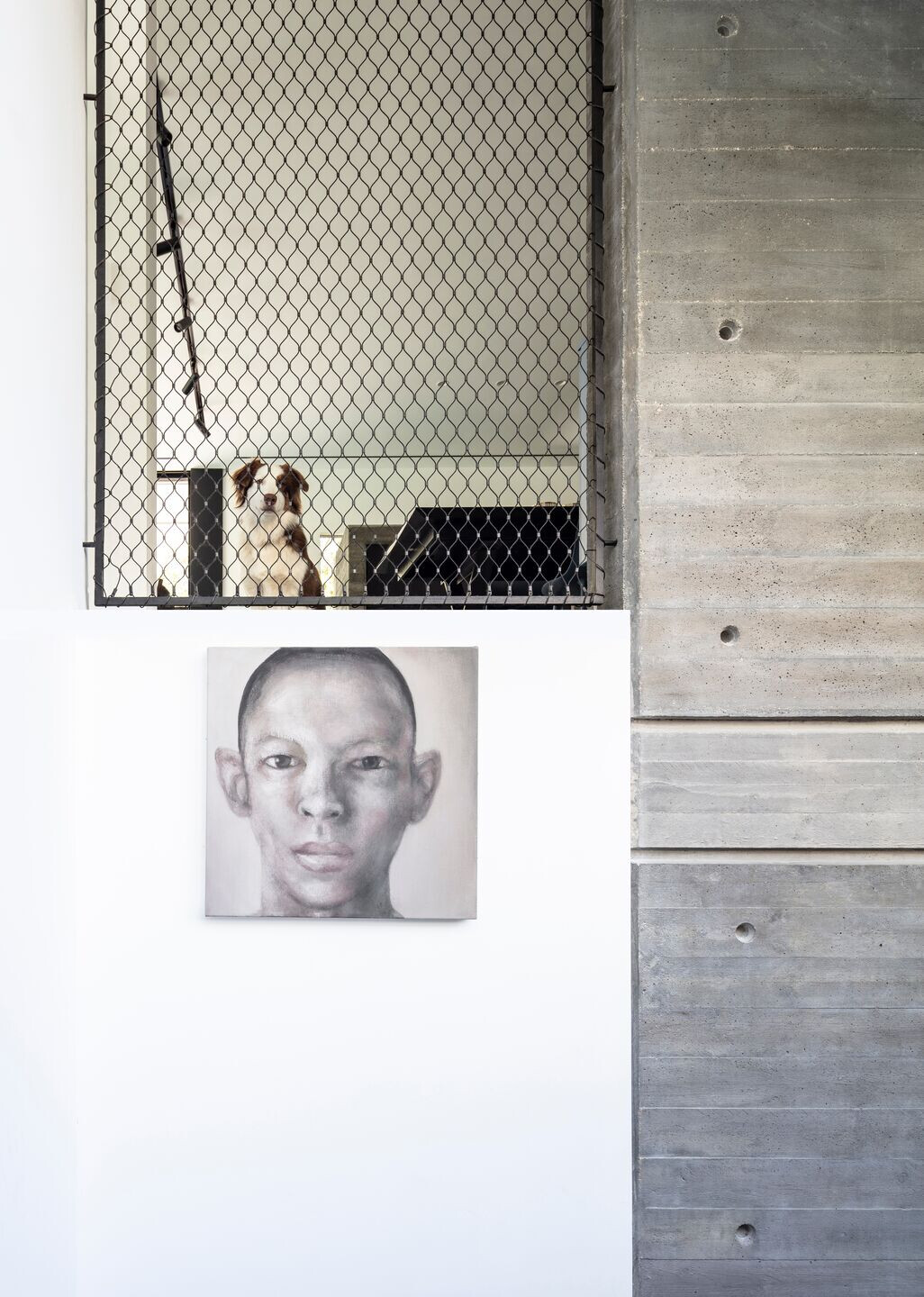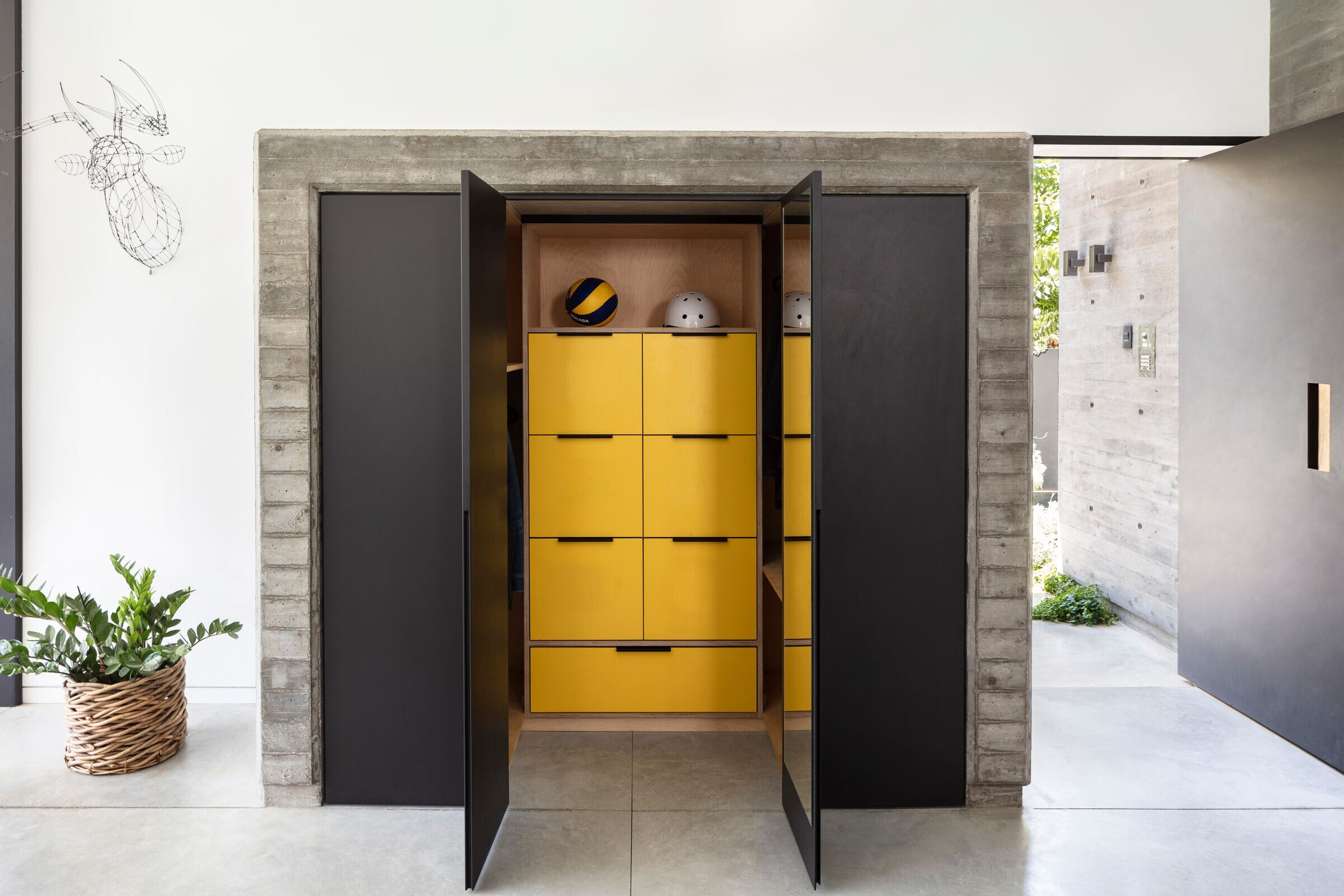 Team:
Architecture and interior design: Jacobs-Yaniv Architects
Project management: Eyal Sarig
Structural engineer: Doron Tweg
Construction contractor: Eliasi
Landscape Design: Itamar LD
Photographer: Amit Geron
Materials used:
Openings (glass windows and doors): Wintec
Sanitary fittings and finishing bathroom materials: Hezi Bank
Kitchen: Dada - Tollmans
Work tops: David Galimidi
Joinery: Asi Lerner
Metalwork: Yarden Nachmias
Parquet: Moshe Spada
Furniture: Tollmans, Tollmans Dot, Habitat, Gloria Mundi
Rugs: Itamar, Habitat
Smart Home: Kahane
Lighting: Yair Doram, Assaf Weinbrum, Beam Design