Formerly a photo studio, this townhouse needed to be restructured to accommodate a family life.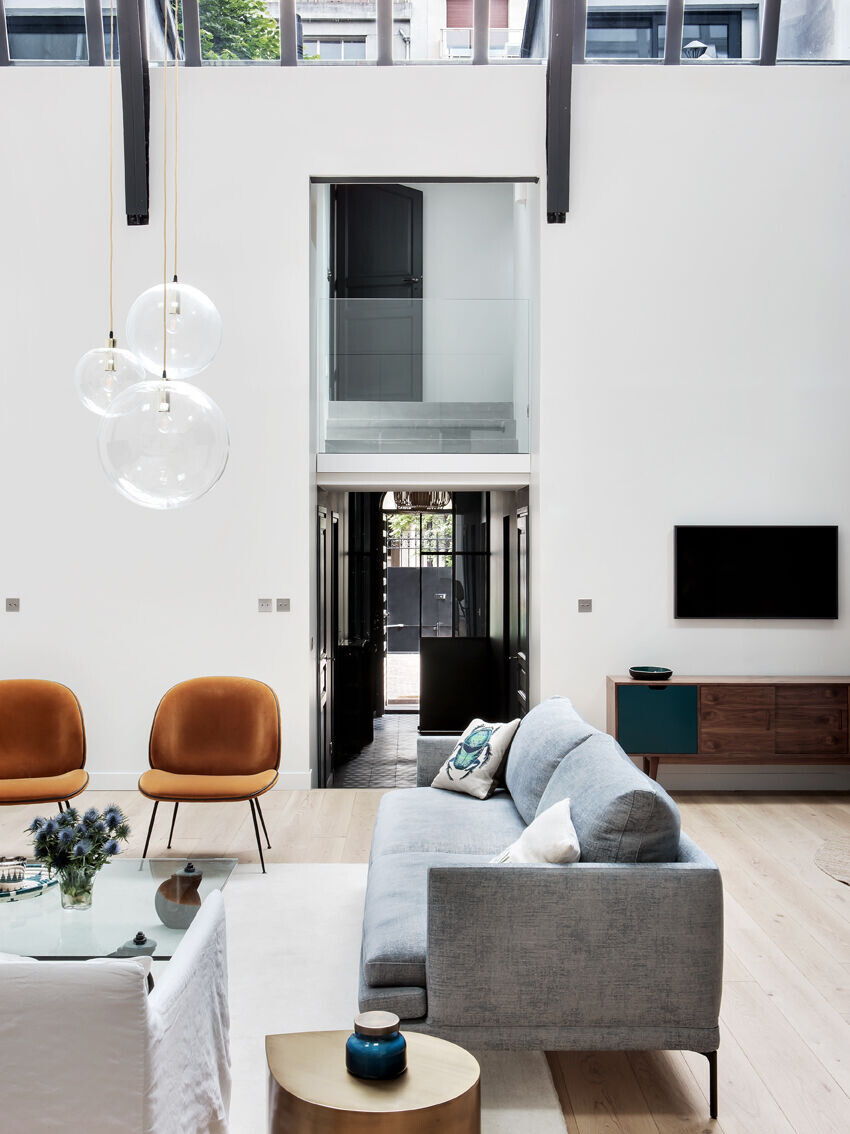 The old and classic façade contrasts with its modern and atypical interior. Once inside, the door opens to a dark and theatrical entrance that leads to a double-height cathedral living room bathed in light, a key feature of this family home.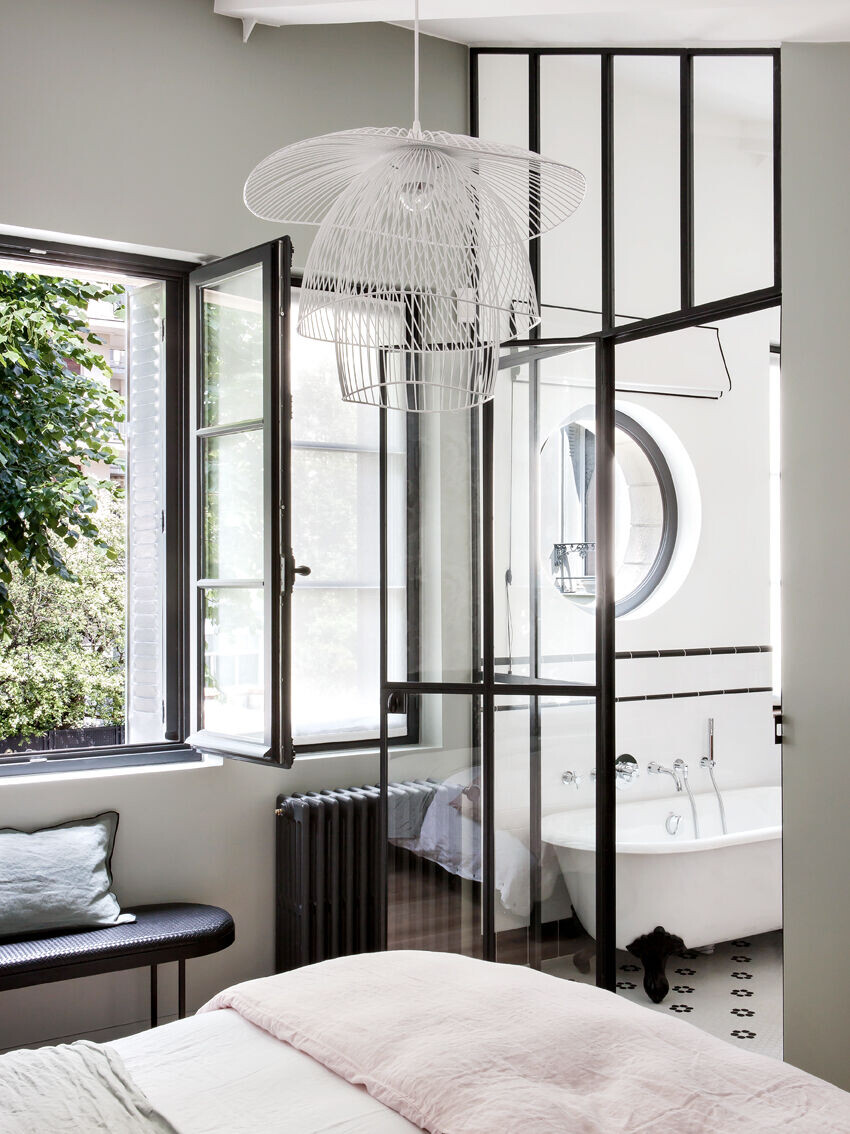 The perspective of the trees through the large window is such that one would think one was in a large kitchen in a country house.