The Task:
Create a signature visual for an opulent lifestyle before construction starts.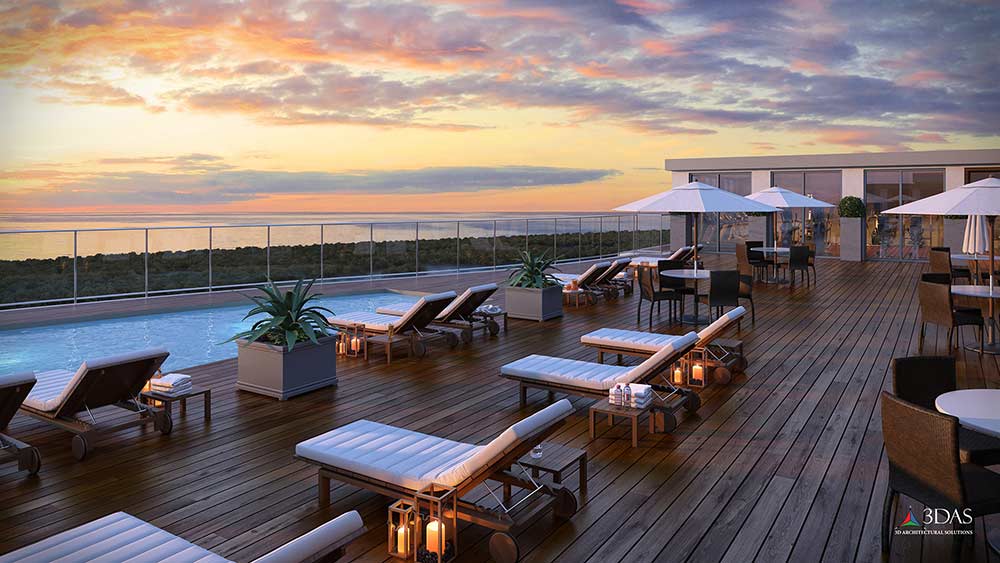 The Solution:
Lifestyle Branding. Instead of focusing on the structure like the other competitors, 3DAS focused more on what it would feel like to be on the rooftop during sunset overlooking the Gulf of Mexico.
The Outcome:
"To date, we've closed approximately 100 of the tower's 120 residences." Each residence starts at $1.4 million.
View more 3D renderings of Kalea Bay's clubhouse and towers