This 200m² apartment, located in Manhattan, has been converted into a serene and generous space.
The day and night areas follow one another in a continuous, unrestricted flow of space. The living area is linked to the master bedroom and the bathroom: there are no divisions. Two monolithic stone islands are exclusive features in the sculptural design: the first functions as a kitchen/bar unit, the second as a basin and bathtub unit.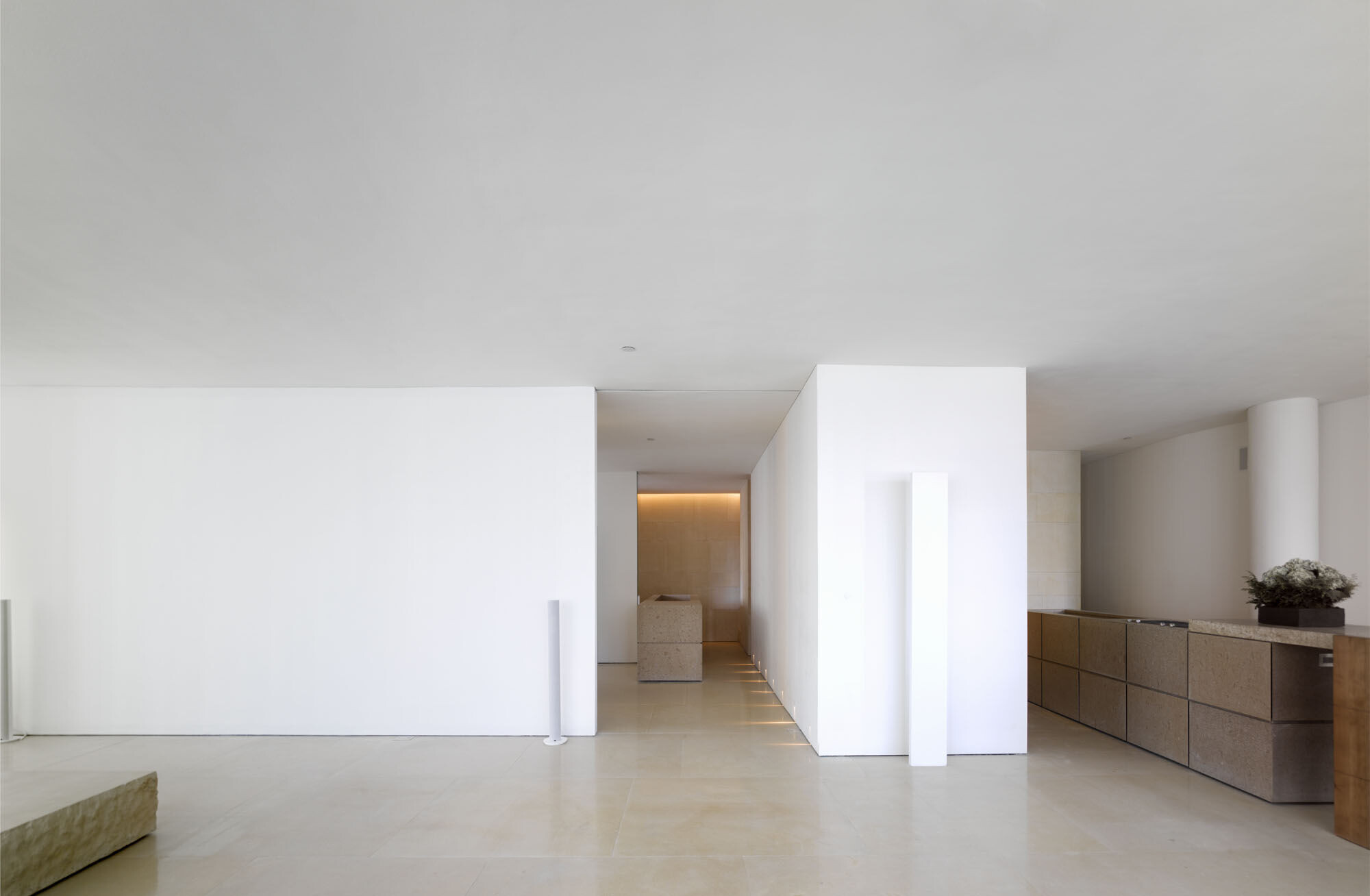 The rigorous geometry, combined with the free flow of space and natural materials – the two main materials are Caen limestone and pear wood – convey an ascetic beauty and calm solemnity that is elegant rather than intimidating.