This significant project offers a new experience to the Milanese: bread baked with organic flour, but without yeast, in a solid brick fire oven positioned in the bakery shop itself.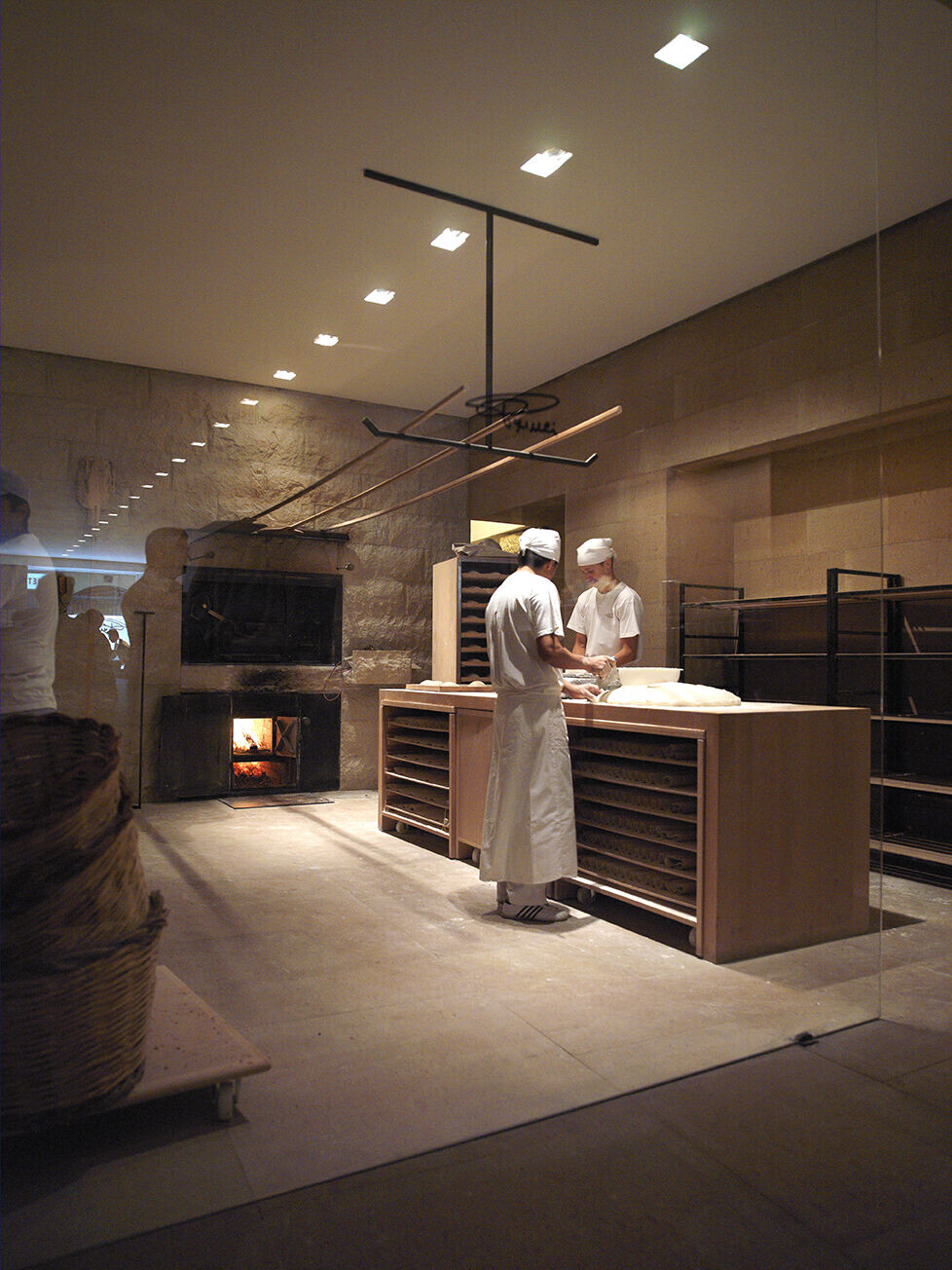 A simple expanse of clear glass is all that separates the customers from the baking process, protecting them from the considerable heat of the exposed fire. The elements that are involved in the making of bread – water, air, earth and fire – are strongly present in this work of rigorousgeometry and pure, natural materials.
Silvestrin has chosen a sand-coloured porphyry stone that matches the colour of the bread-flour. Slabs of smooth porphyry cover the floor, while rough porphyry is used to texture the wall that faces the stretched 19m-long bronze
counter.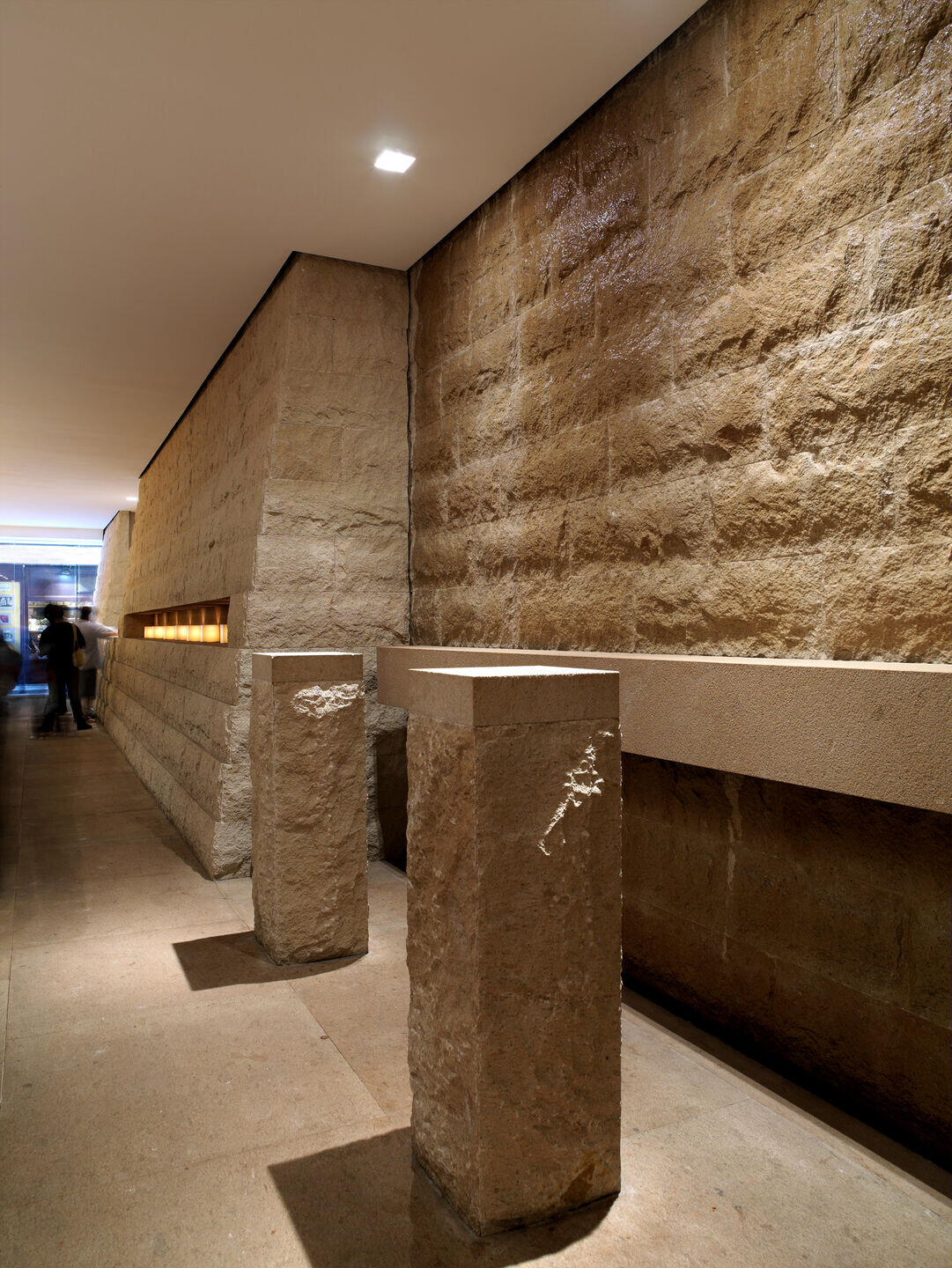 The mighty impact of this earth-wall is softened by the gentle features of a waterfall and by seven candles, which are placed inside the wall. Recessed spotlights, positioned in the ceiling, illuminate only the bread.