Government contractor KeyW wanted a new office that reflects their dynamic culture. FOX Architects was tasked with creating a unique, energetic space that offers flexibility for their work. Another challenge was finding a way to pay homage to the brand's roots with a connection to Key West, Florida.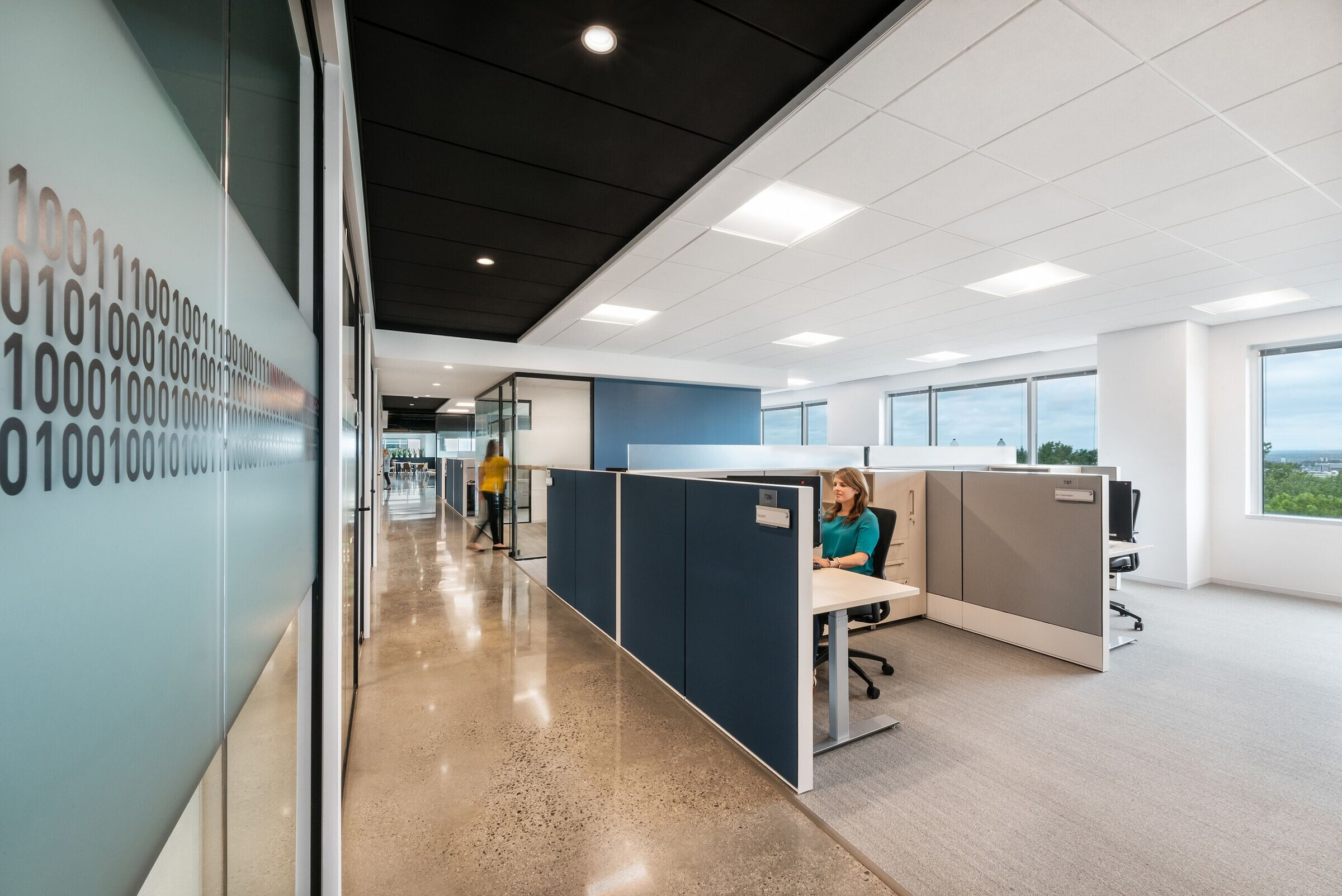 FOX Architects designed the space around the concept of "architectural disruption." Breaking up the space's right angles, we interjected more angular elements that reflect KeyW's energetic culture. Departing from the linear grid, the design team situated the café and multi-functional stair as a social hub that buzzes with visual and spatial interest, inviting people to gather. A monumental stair with integrated platform makes a striking impression from the entry, drawing the eye upward with a sculptural, metal screen that emphasizes the two-story volume.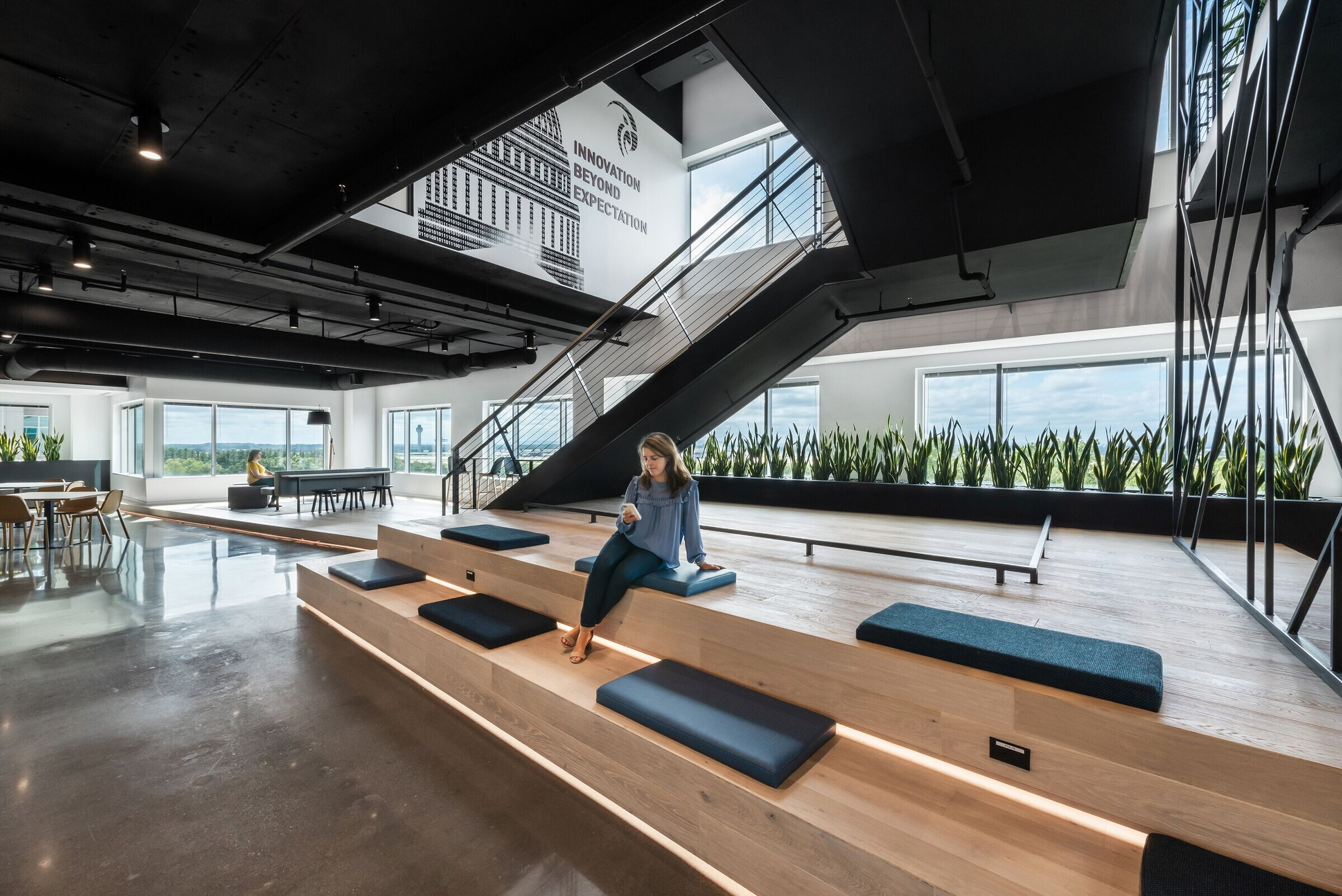 FOX Architects brought the outdoors in with sweeping, unobstructed views of Dulles Airport and custom planters for wellness. Subtle nods to Key West incorporate the brand's parrot motif in select finishes, as well as a palette of warm, saturated colors. Inspired by the firm's cybersecurity work, we created custom graphics featuring binary code: a large-scale graphic of the U.S. Capitol Building dome and a distraction band that spells out the firm's mission, "Innovation beyond expectation."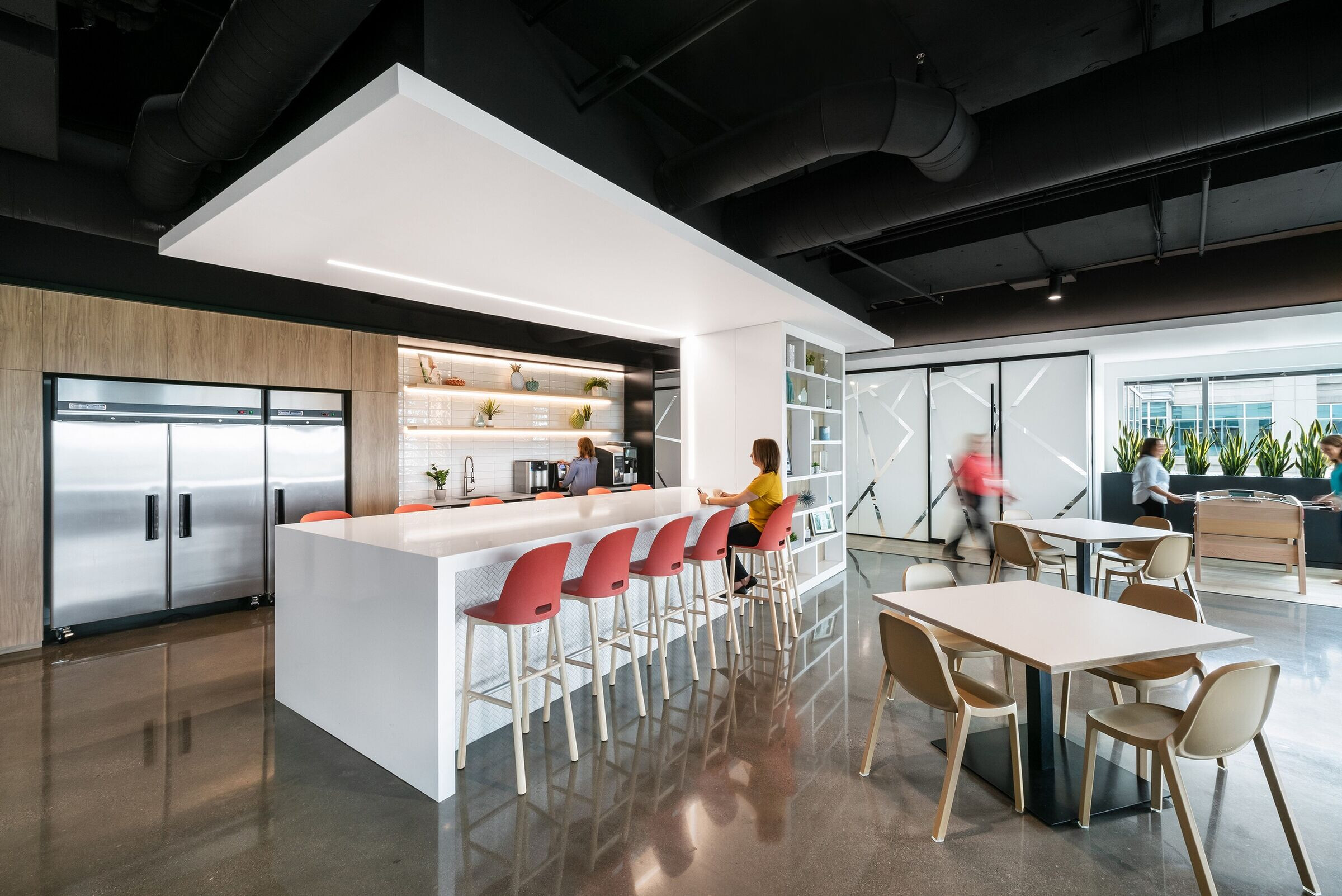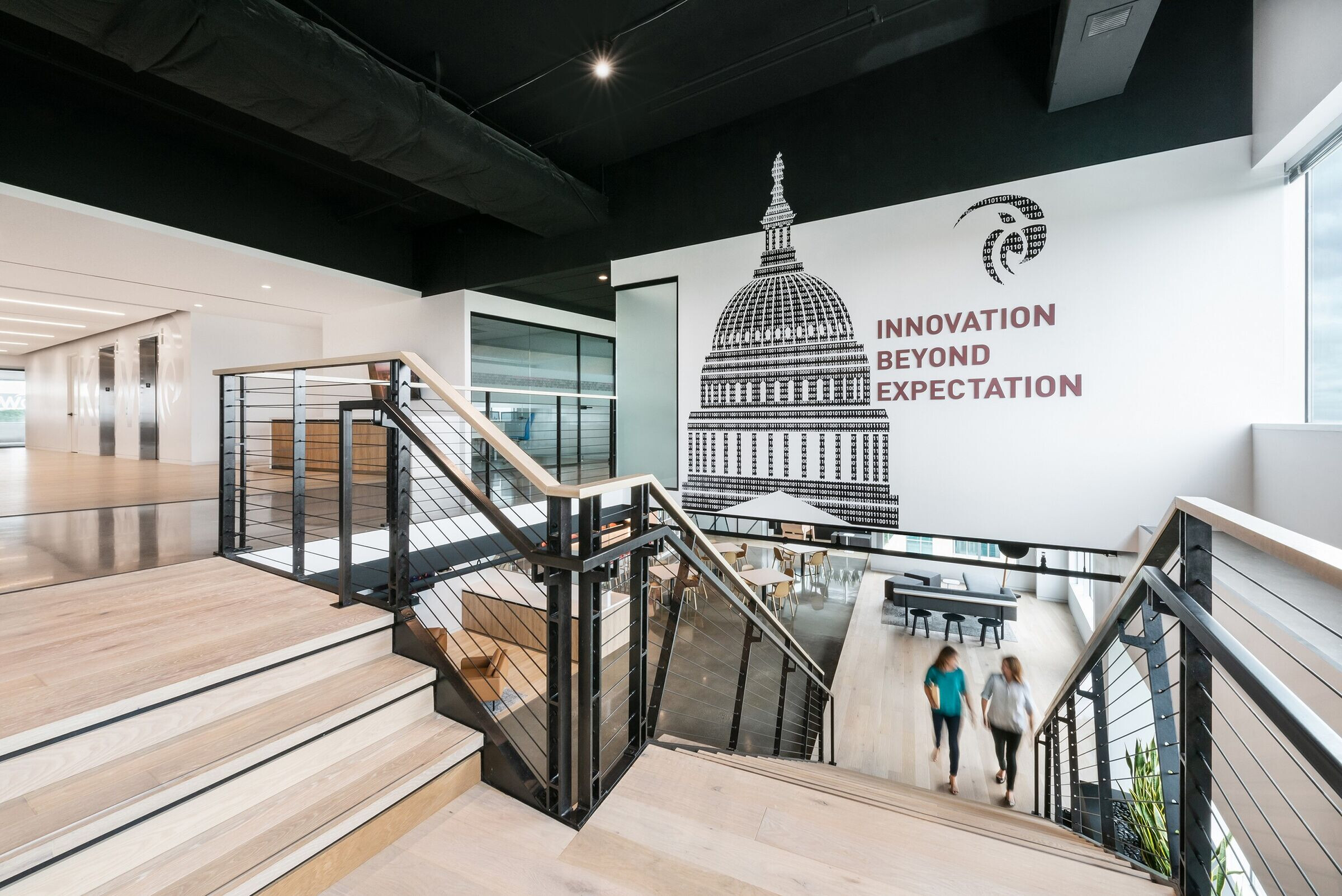 KeyW's new office is an impressive, energizing space for staff and visitors. Designed to support KeyW's unique workstyle and culture, FOX Architects created a space that's flexible in use and distinct in identity.