Kashiwa Sato designed the first global flagship restaurant outside of Japan launched by major conveyor belt sushi chain Kura Sushi in Kaohsiung, Taiwan. Following the design of the flagship stores in Japan, Kura Sushi Taiwan features the latest evolution of a space concept that revives the original Edo Period scene of "food and entertainment" inspired by a scene from Hiroshige Utagawa's "Famous Views of the Eastern Capital, Amusements While Waiting for the Moon on the Twenty-sixth Night at Takanawa" in which merchants casually enjoy sushi at a food stall.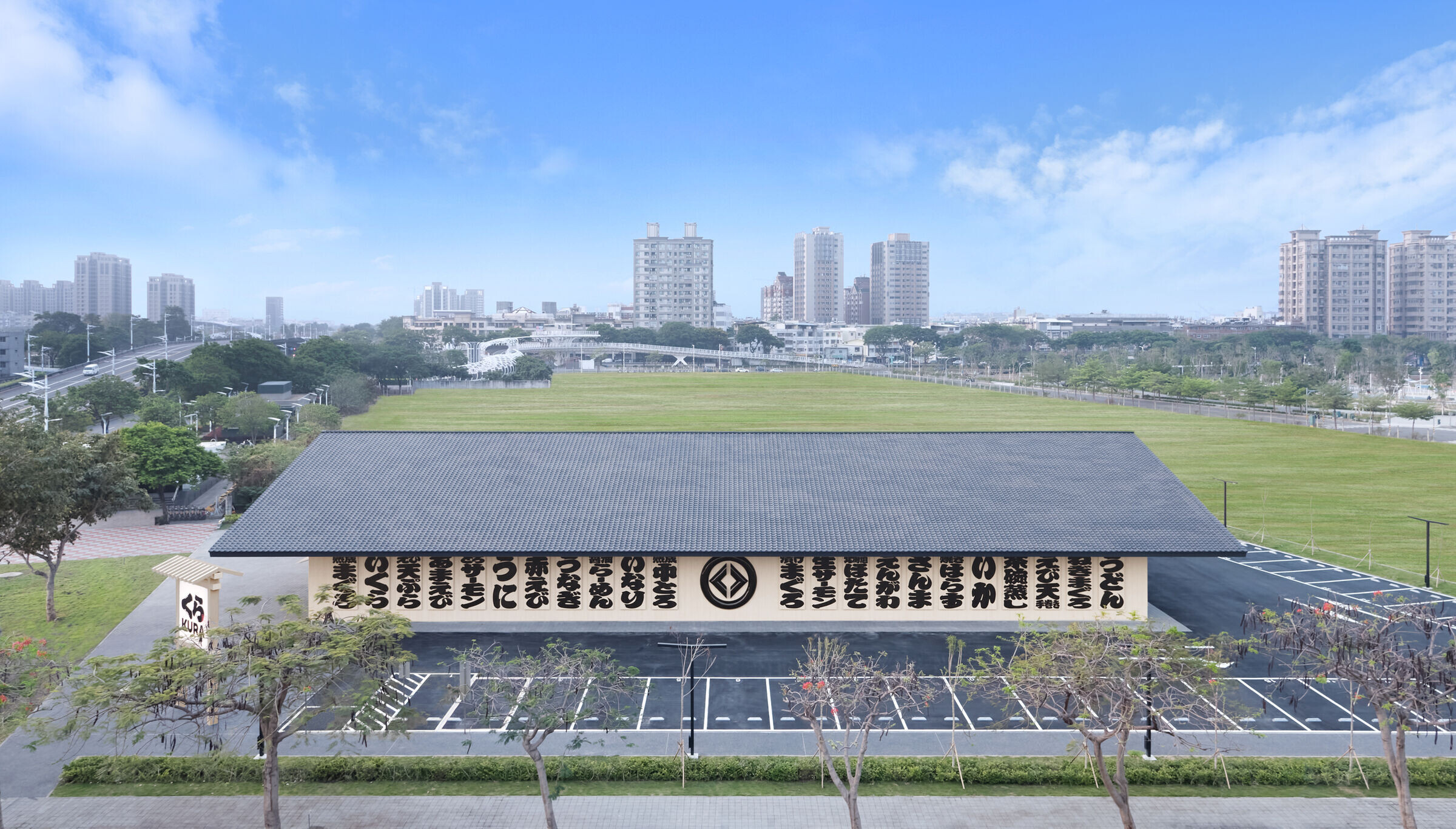 This is the first architectural project for a flagship store. The building is the largest Kura Sushi restaurant in the world, with a large roof tiled with kawara, a traditional material used in Japanese architecture, wooden exterior walls, an open space with a plain wood ceiling more than 6 meters high, and with a seating capacity of 288. The front of the building has a colorful, luminous 200-piece "lantern wall" that gives the impression of a lively festival to the city.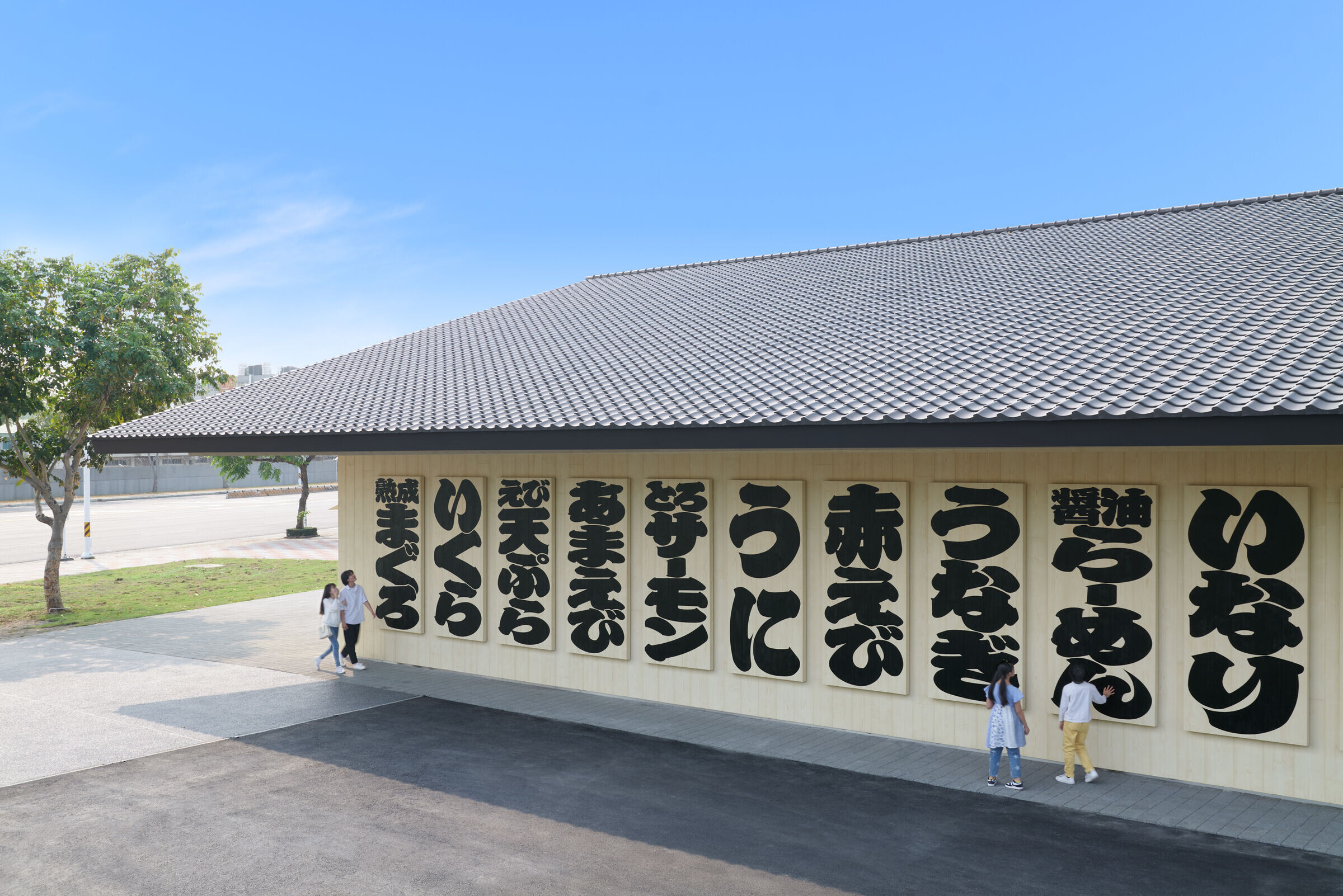 Along the side of the building, which is more than 20 meters long, is a menu graphic in the style of a sumo wrestling rankings table, a symbol of Edo merchant culture and highly compatible with Japanese food. Upon entering the restaurant, one is greeted by a large 3-meter-high lantern and a water basin approximately 3 meters in diameter in the shape of the family crest of Kura Sushi. In the waiting area, there is a space decorated with massive ukiyo-e woodblock prints by Hiroshige Utagawa and lanterns, and a lively entertainment area where customers can experience Japanese festival culture, including a shooting game and thousand-strings lottery stalls.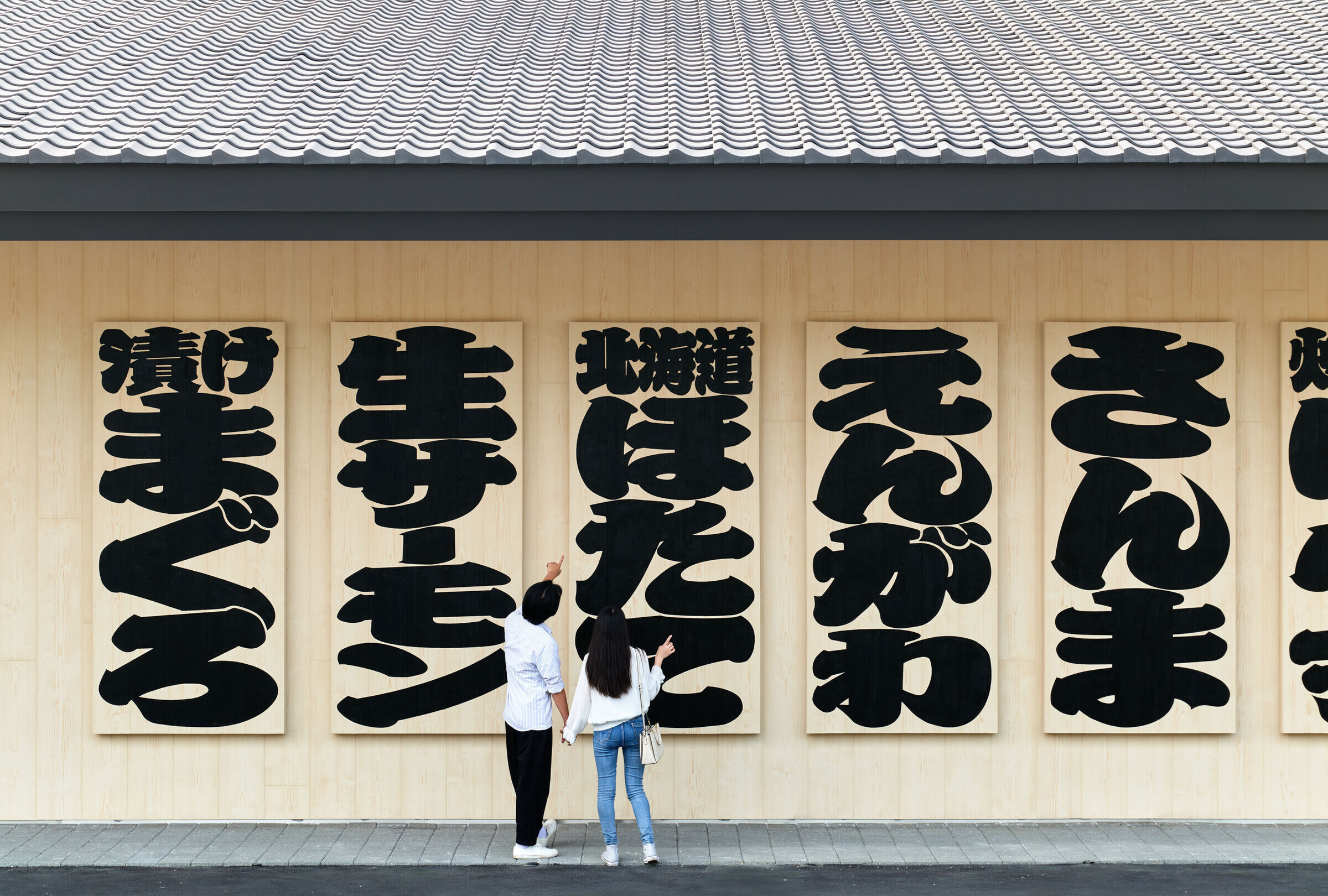 The seating area is made of plain wood and is integrated with a simple Japanese modern design that is both luxurious and comfortable. Seating is gently partitioned by timberwork and white noren curtains, providing semi-private rooms that also serves as a COVID-19 countermeasure, and the chairs are made of tatami mats for a relaxed dining experience.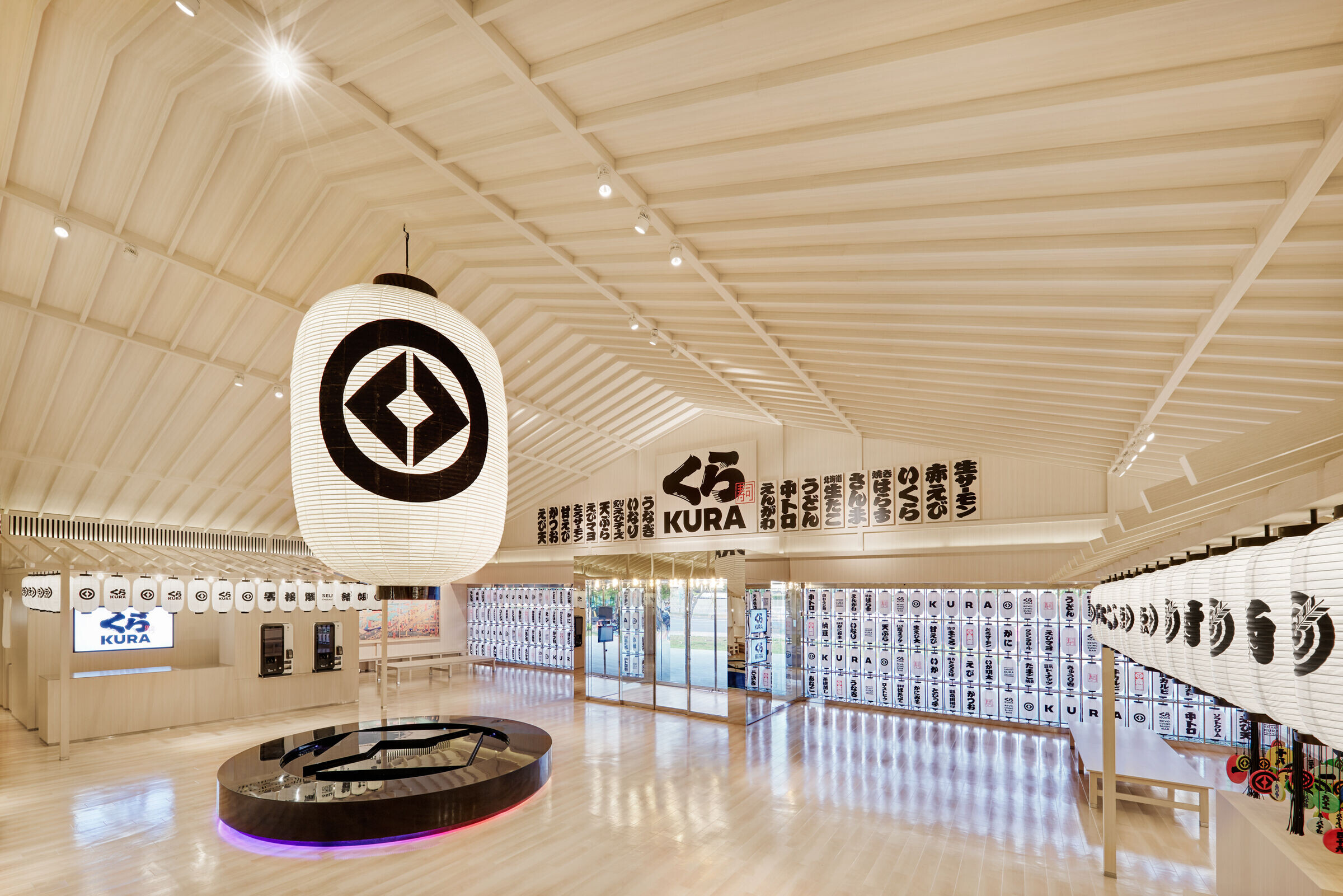 The restaurant is also actively involved in environmental protection and has obtained Green Restaurant Certification from the Agriculture Bureau of Kaohsiung City Government. This system is designed to promote local production for local consumption and the production and consumption of safe agricultural products. To be certified, restaurants must pass evaluations in six categories: energy conservation, environmental protection, green and safe food, green initiatives, health and safety management, and sustainable management.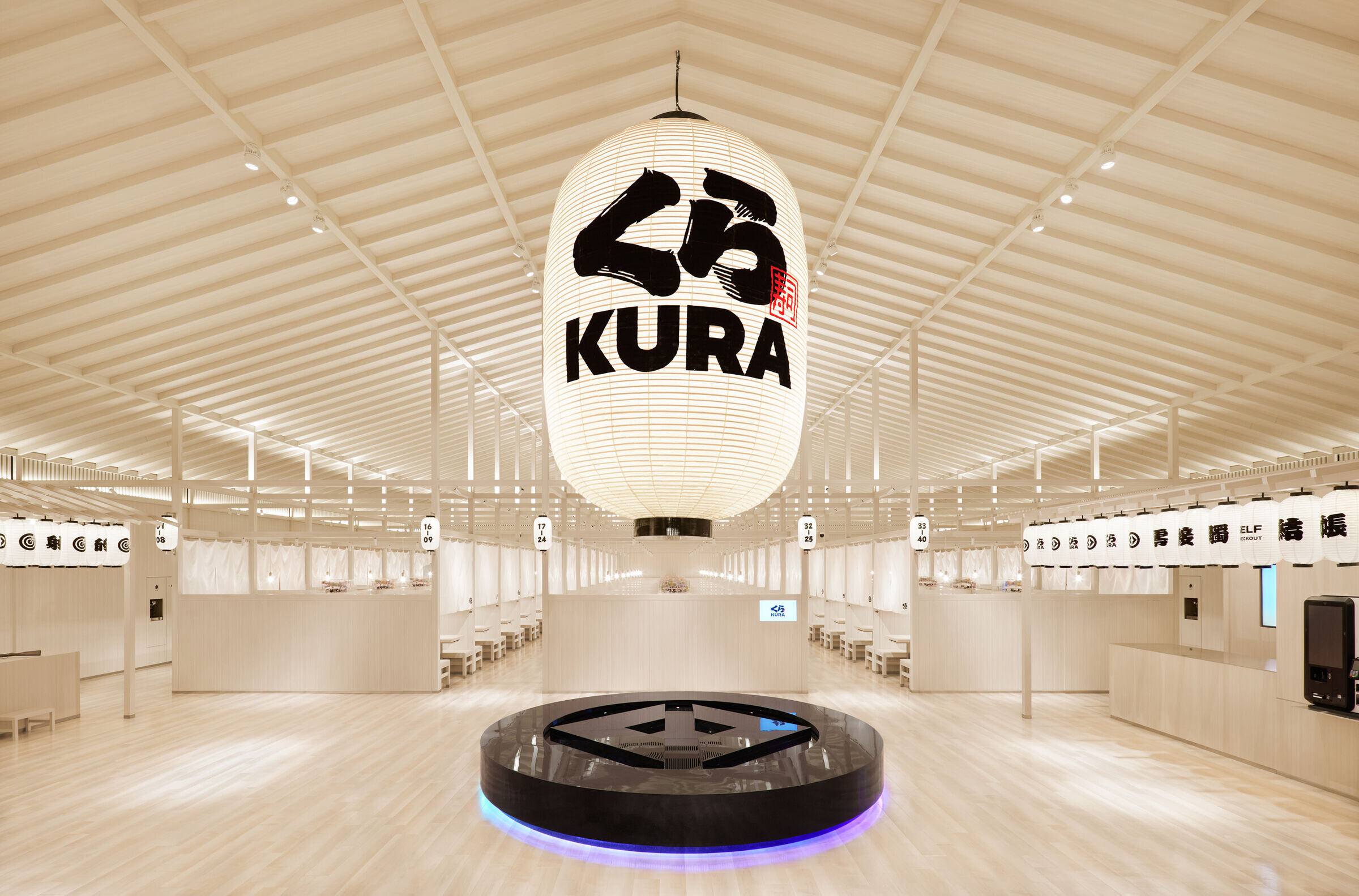 The building materials adopted here also are environmentally friendly materials, and the materials used for the walls and ceilings have acquired the Green Building Material label issued by the TAIWAN Architecture & Building Center and the Green Mark Program issued by the Environmental Protection Administration (EPA) of Taiwan. Kura Sushi was founded by its president Kunihiko Tanaka, who as a child saw a Japanese warehouse (kura) and wondered and dreamed about what was inside.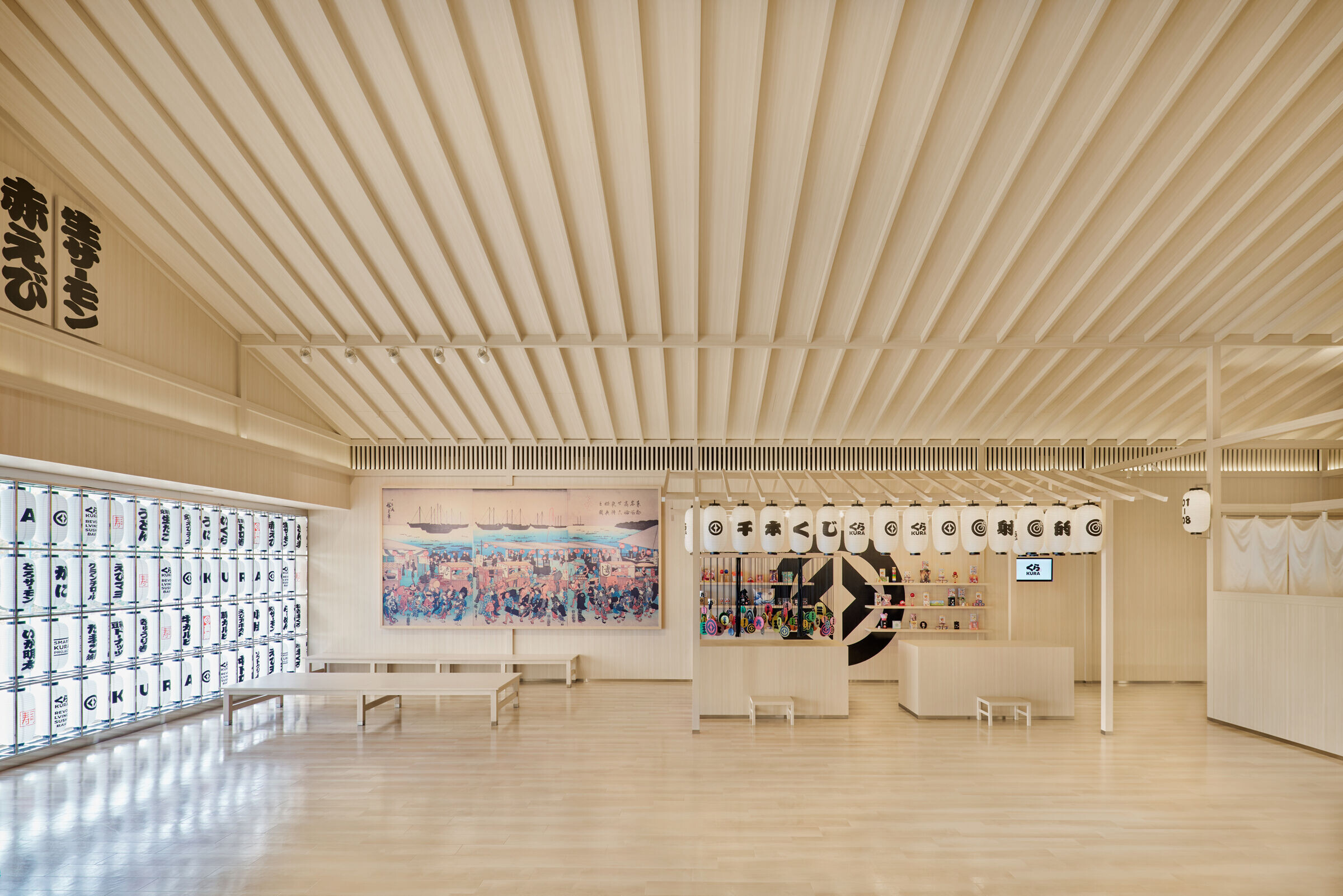 He started the restaurant under the name Kura Sushi with the hope that customers would come to the restaurant with a sense of wonder. His desire is to "please people and make them happy," and that "happy smiles are created by eating delicious food along with enjoyable experiences." To deliver this message to people around the world, this environmental space in Taiwan was created as the latest in Japanese conveyor belt sushi culture, combining food and entertainment.