The apartment, open on a flowered courtyard, forms a perfect rectangle, with an entrance, serving a kitchen and a living room, then, in the enfilade, a bedroom and its bathroom. If there was nothing to revise in the plan, the whole was old and without fantasy.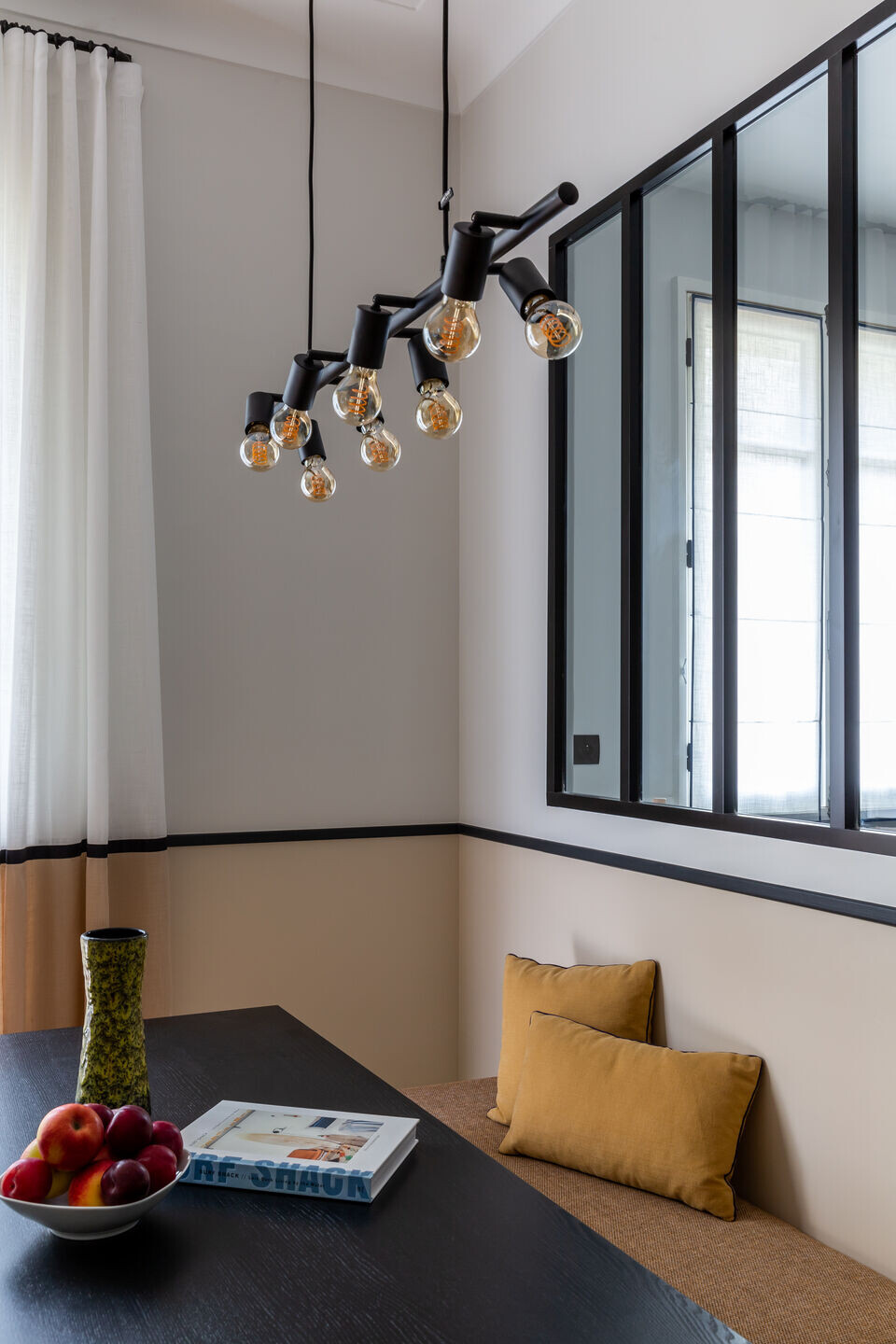 The architect opened the kitchen to the living room with a classic glass roof. The space occupied by the dining room is well managed, thanks to a bench less cumbersome than a row of chairs. In the bedroom, custom closets frame the bed. The kitchen layout takes care to favor low cabinets to provide a nice view of the shelves through the skylight.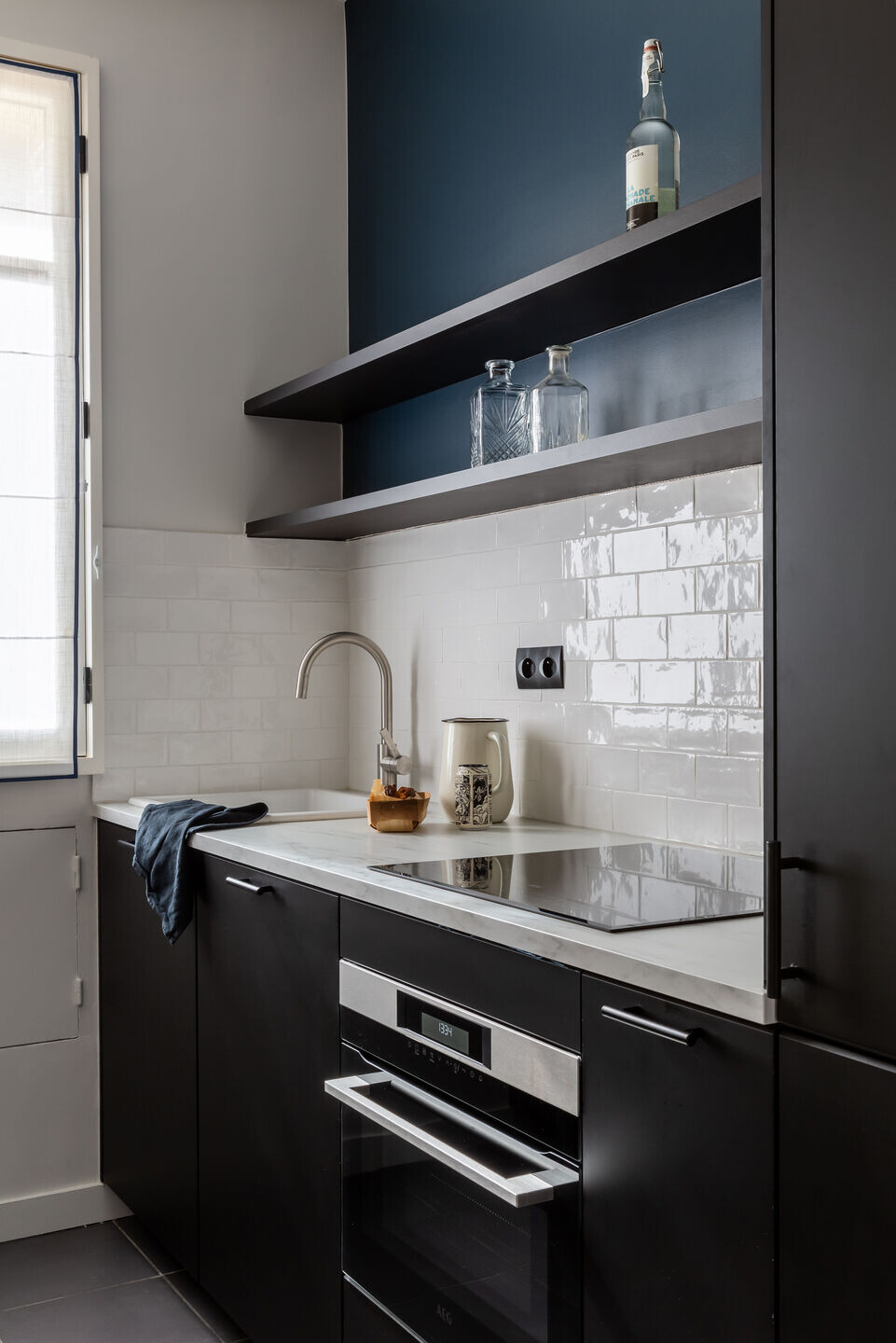 As for the colors, a game of contrasts gives rhythm to the apartment. The entrance is deliberately treated in an elegant and theatrical dark blue, to better highlight the brightness of the other rooms. In the living room, the bedroom and the bathroom, a black border underlines the colored base. The process allows to introduce vanishing lines offering a lightness impression in the whole apartment. As a final touch, the headboard is topped with a floral wallpaper.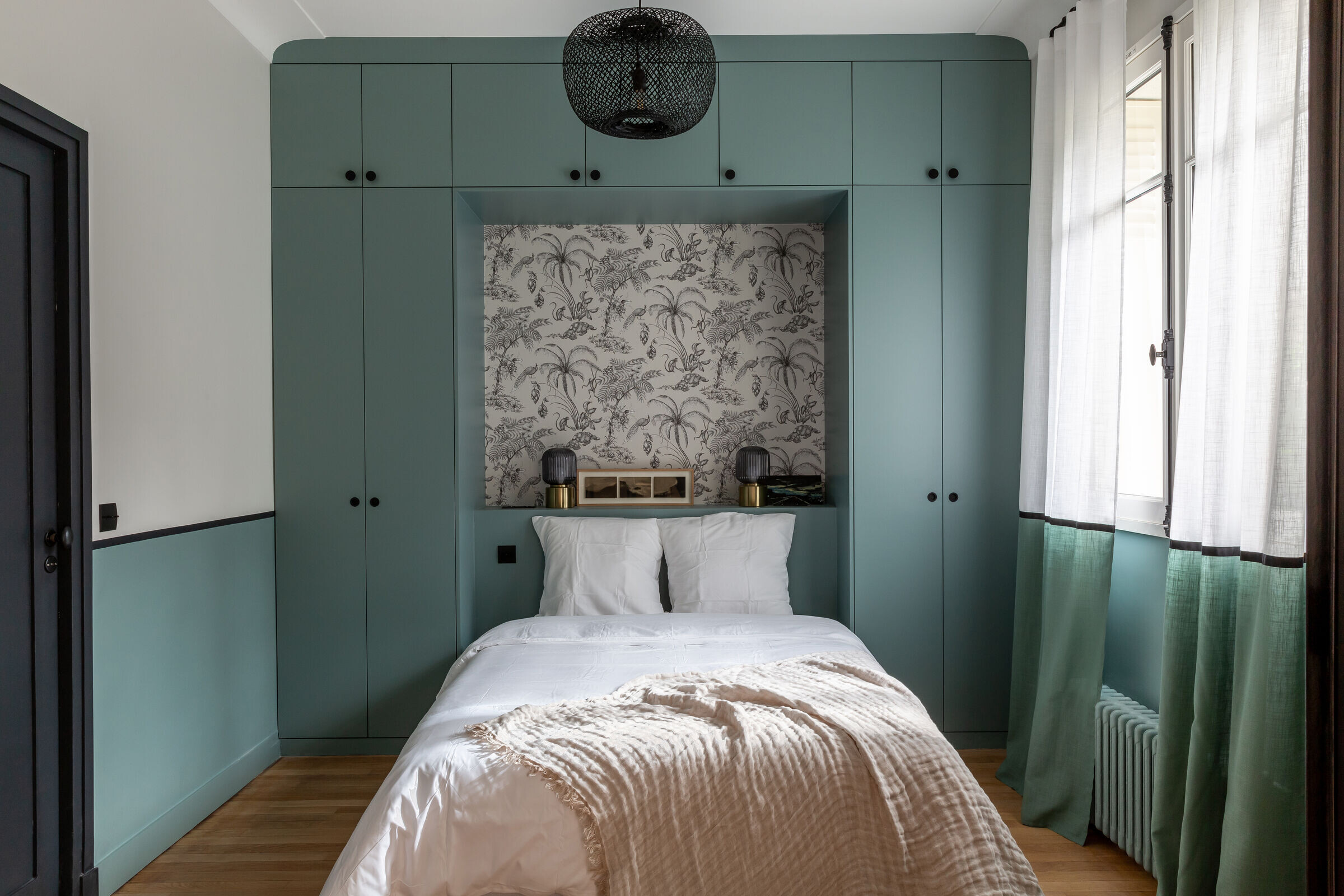 With a few well-coordinated gestures, this apartment has found warmth and personality.