The aim of the reconstruction was the reconstruction of a family house into a multi-family house. The basic idea of the design is to obtain the original and new parts in terms of form, operation and material.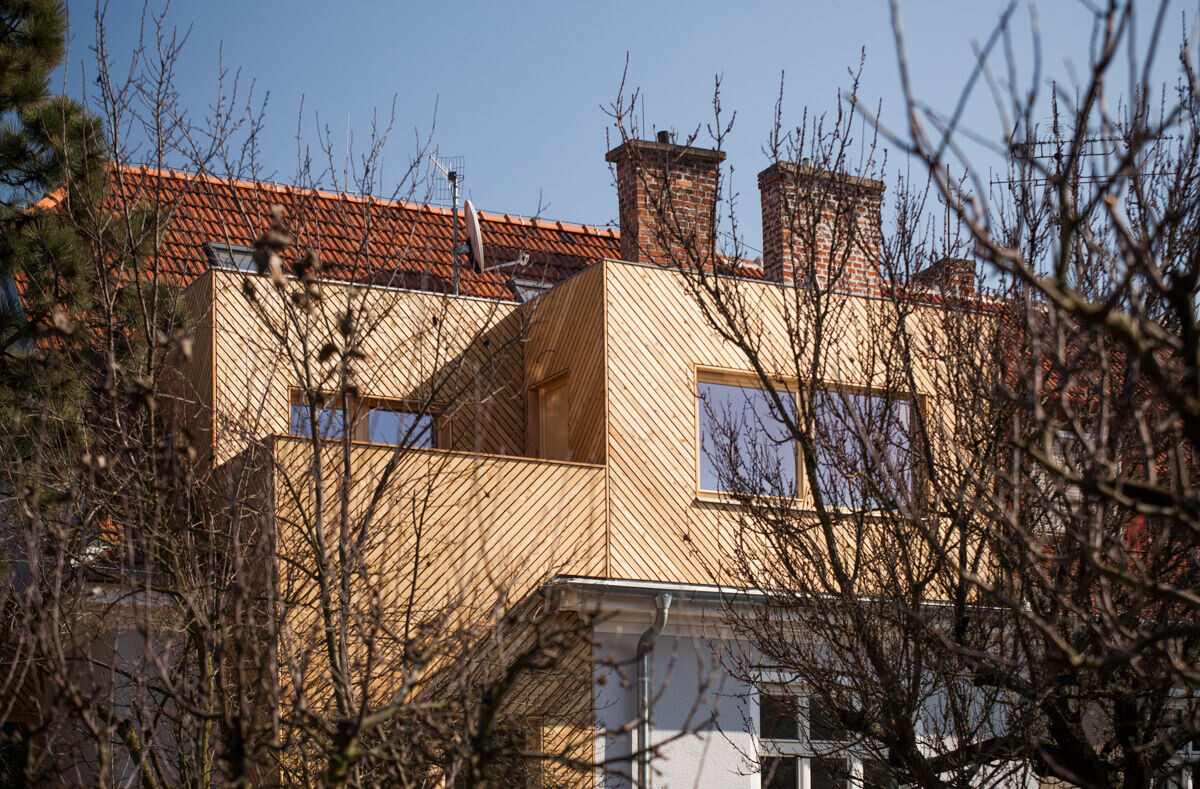 New volumes "grow" in and out on each floor of the house, including the roofs. The horizontal and vertical constructions of the built-in parts are designed from a wooden building, lined on the outside with larch slats in the oblique direction and in the interior with spruce boards in the vertical direction.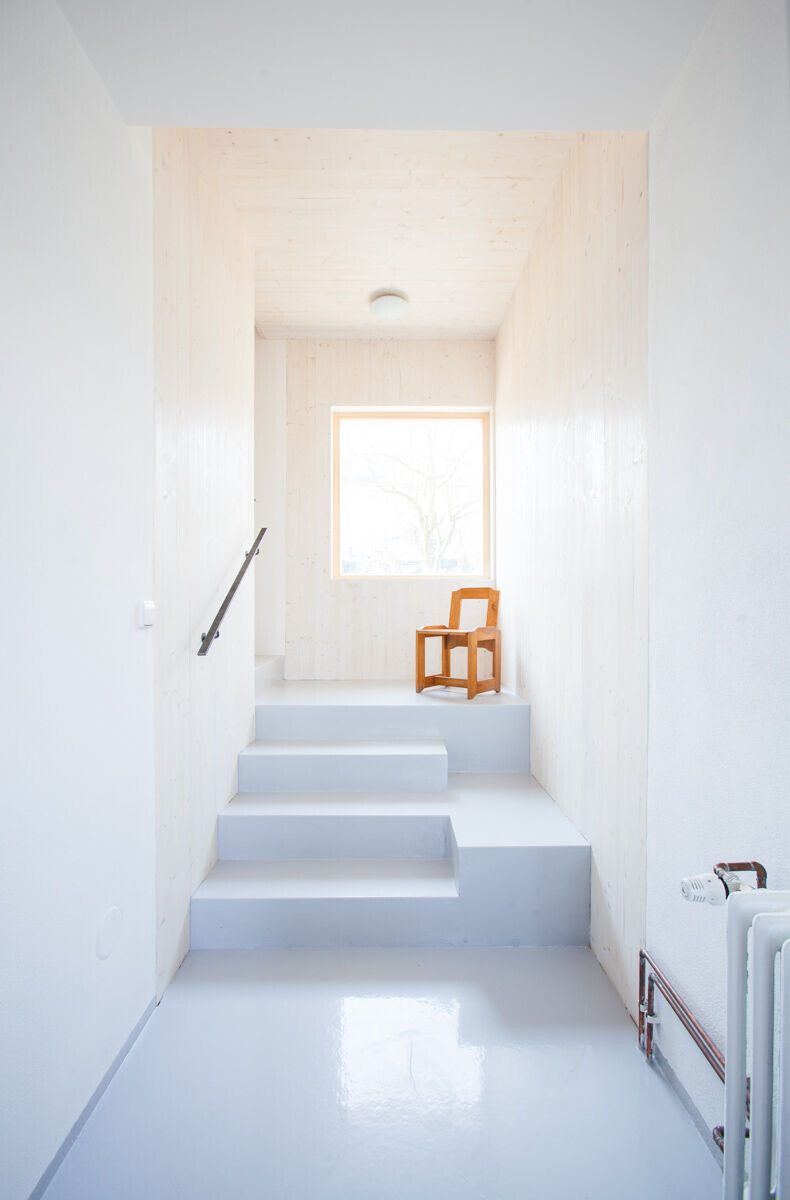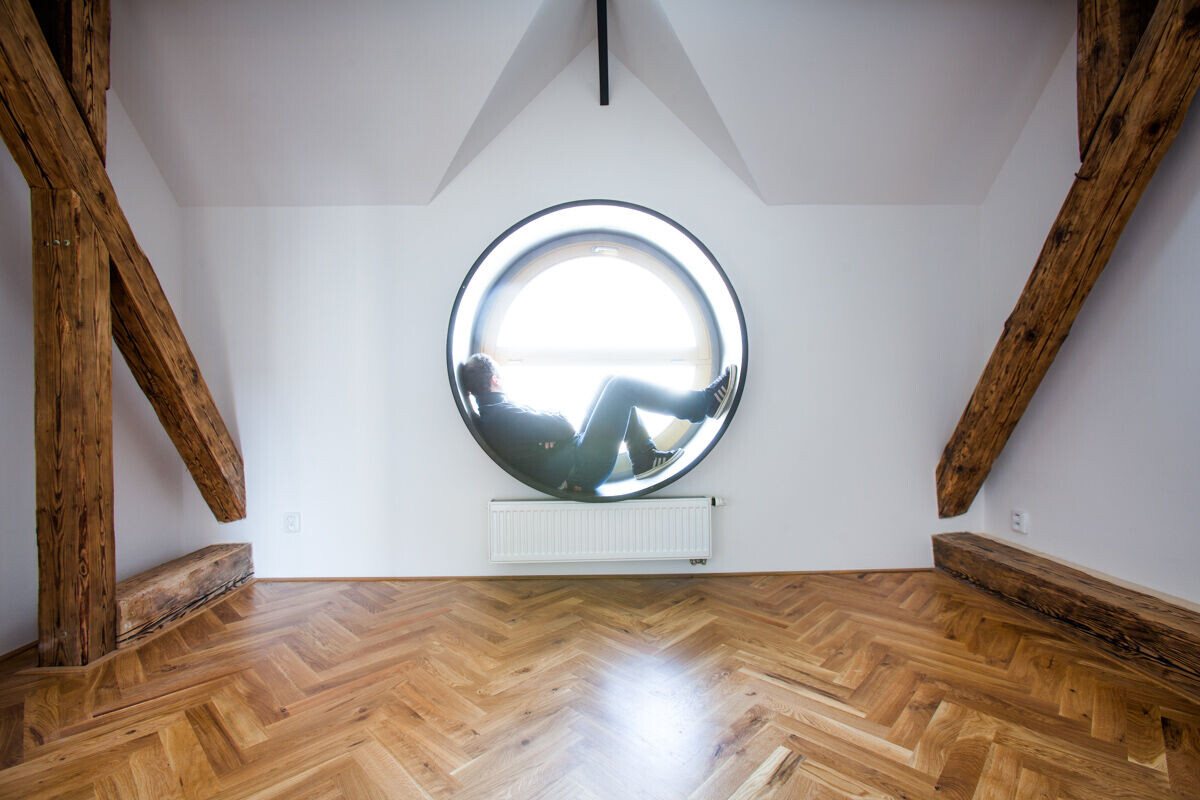 The various surface finishes thus underline the concepts of the original and new parts.