The area is located on a gentle slope on the outskirts of the city of Brno - Ivanovice with a typical development of suburban family houses. The urban solution is based on a grid that ensures an economically advantageous arrangement of plots with maximum permeability. The individual plots are arranged using a chessboard system - semi-detached and three-story houses alternate with solitary houses.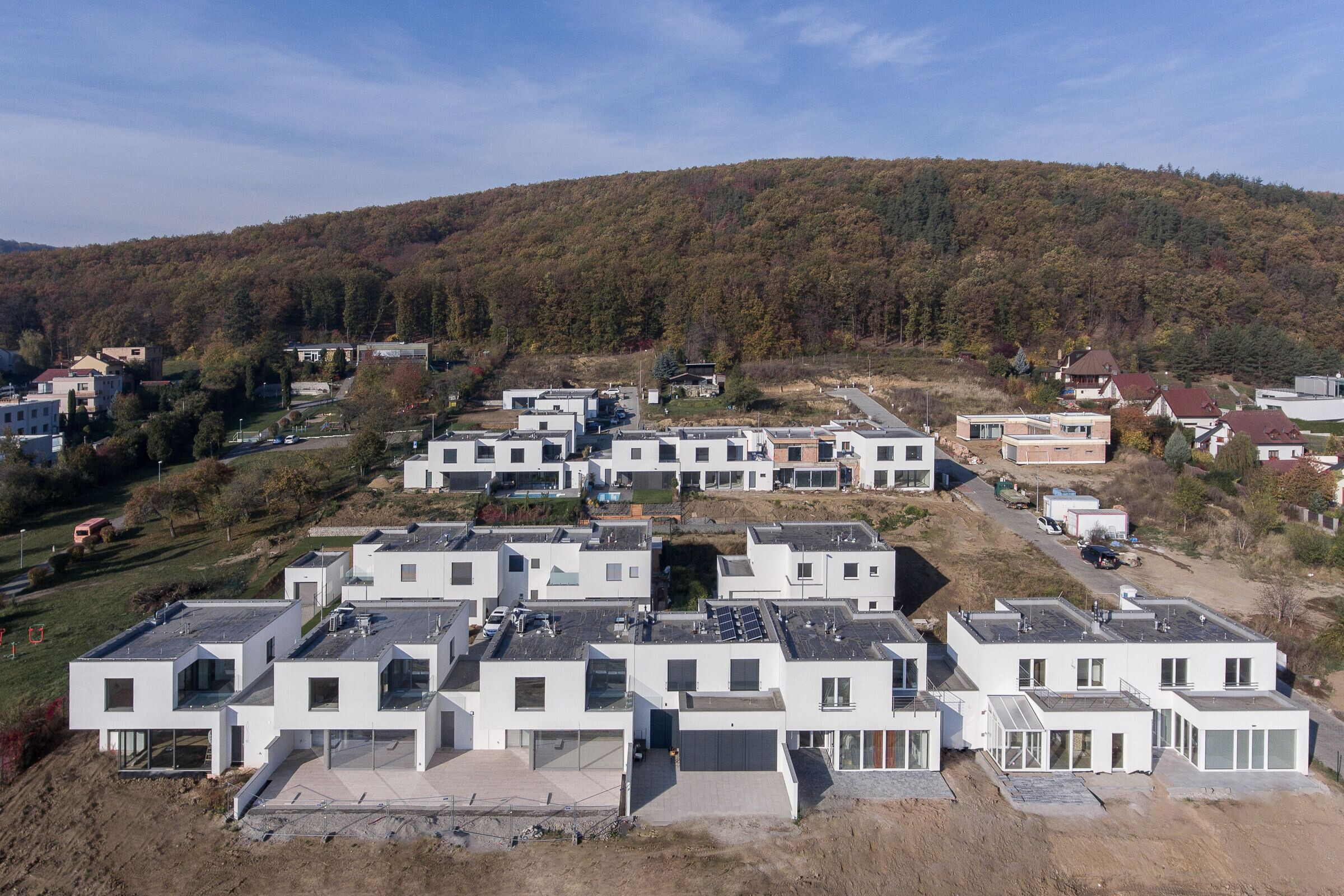 The orientation of the proposed development respects and makes the most of sun exposure and visual axes. The set consists of three types of houses, based on a 3x3 m module. Each additional type is created by adding modules with different functions, which allows you to create covered areas or terraces outdoors.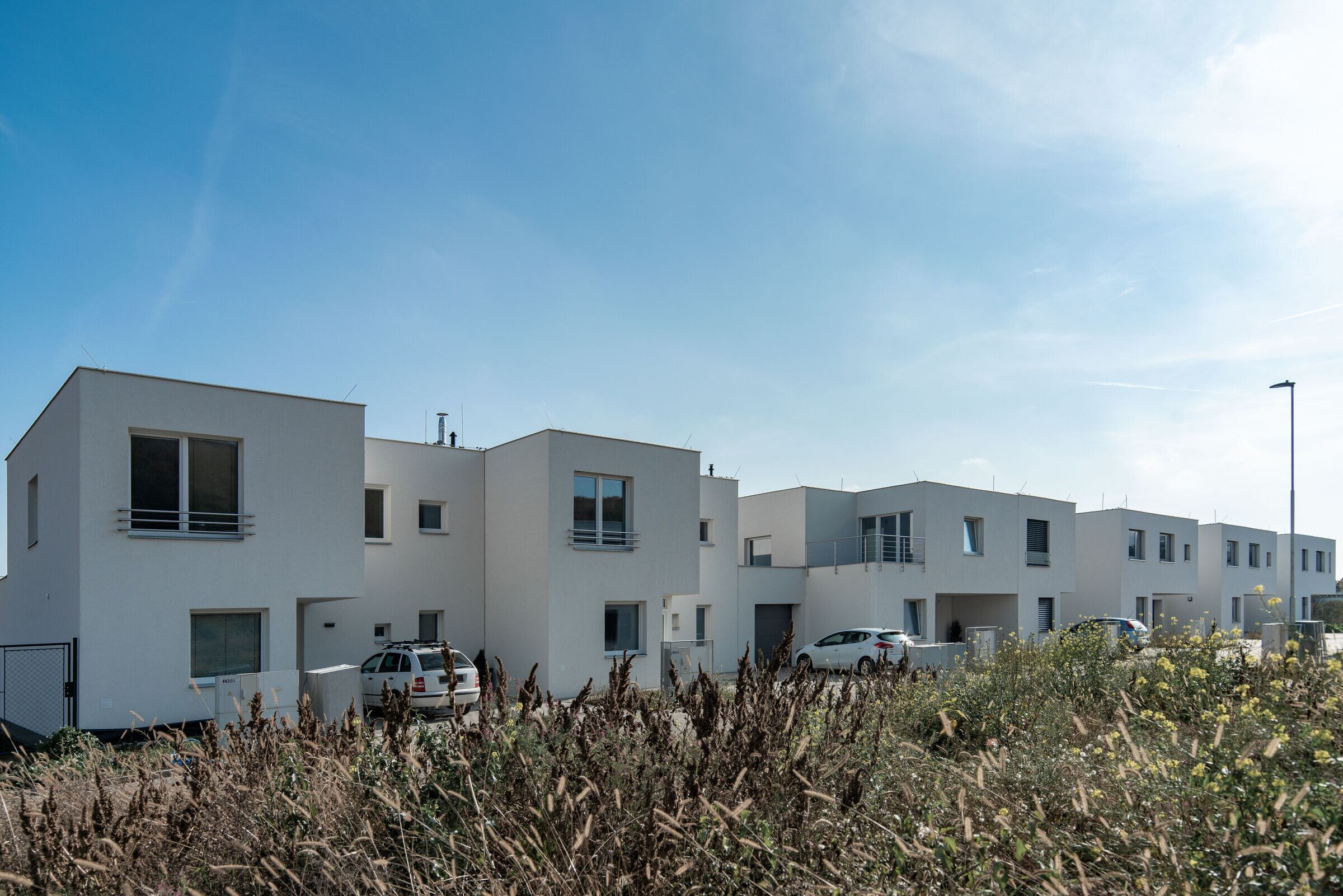 The added volumes instead of terraces can be lined with different materials, while the basic matrix of the facades of houses in the streets remains. This preserves the unifying element of the entire residential complex, but the possibility of individual partial exterior modifications on the facade for clients is ensured.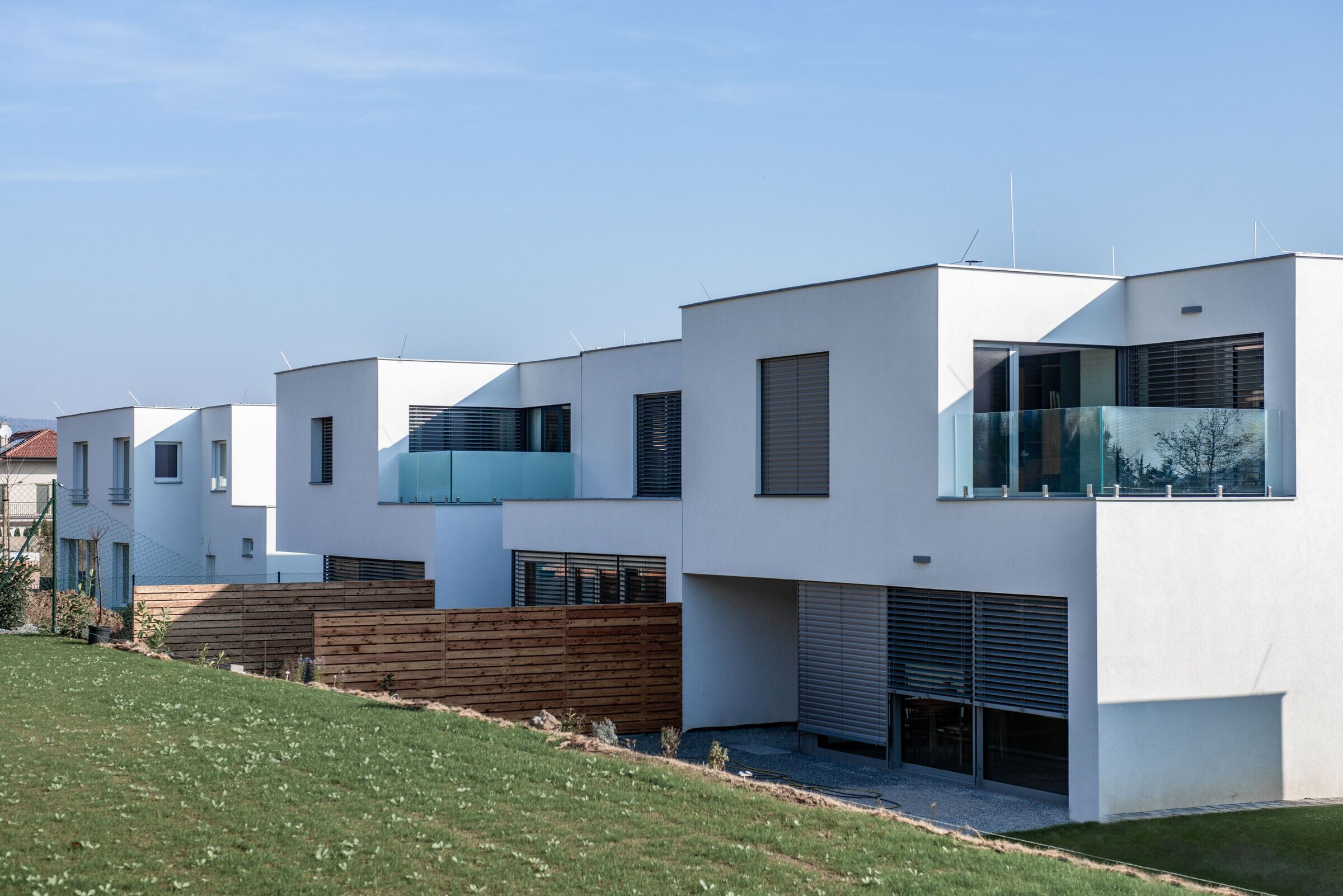 The basic type of development is a non-basement terraced house - type C, whose ground floor consists of an entrance hall, toilet with shower, technical facilities, which is followed by a kitchen with dining and living room and a garage with one parking space. Upstairs are three bedrooms, bathroom and dressing room. The total number of houses is 24.