LO & CO Woollahra, Sydney is a micro retail activation of 20sqm within an existing heritage frontage, with the interior showcasing the brand's fine brass architectural hardware. The project is defined by the insertion of removable pieces of specific 'furniture' and lighting; an assemblage of sculptural forms within a gallery envelope.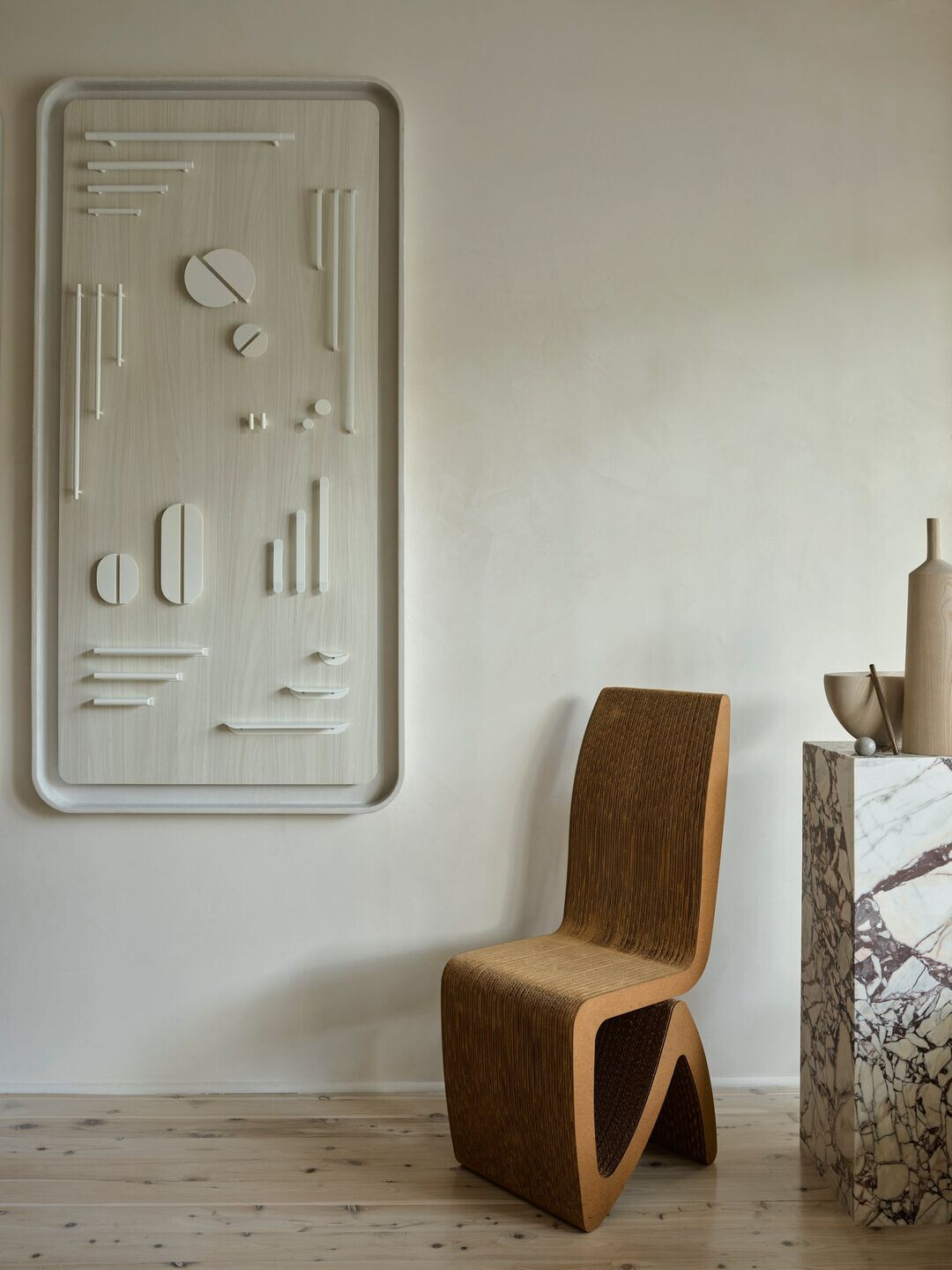 The Client's Brief
"Youthful passion with an eye for disruption, Time enduring, diverse and trend transcending, handmade, differentiated and built to last."
These brand pillars underpinned this brand activation. Established in Adelaide, Lo & Co's move to Woollahra, Sydney presented an opportunity to grow the business but also the brand and its perception in the marketplace. Our client wanted to move on from a 'start up' to an 'established' brand.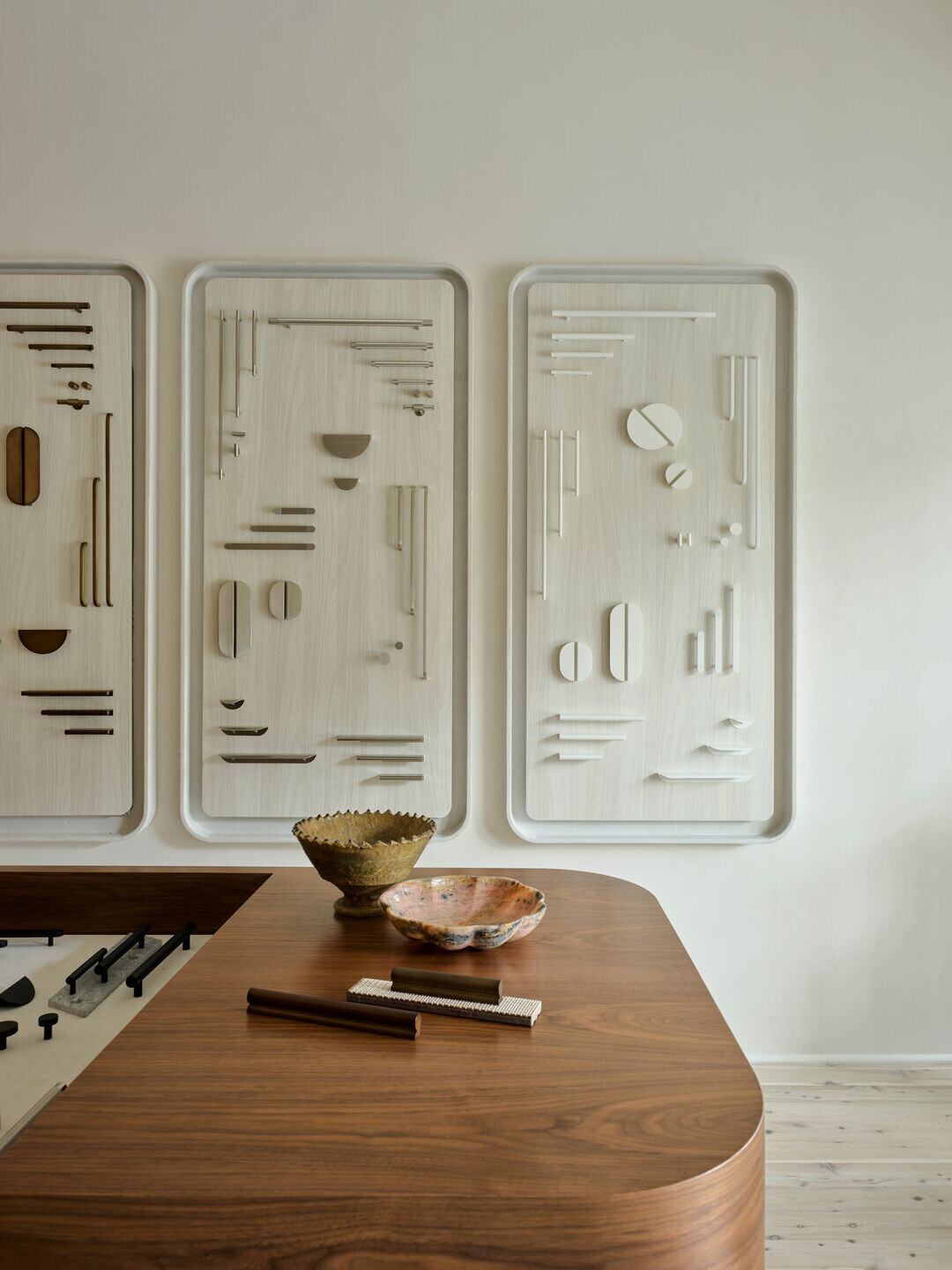 The brief for the 20 square metre premise was to design a functional and beautiful space to showcase architectural hardware but to also keep in mind that the business is expanding and may re-locate in the future.
Like all our projects, less is more. The purposeful decluttering of the tenancy fit out is both an aim to return more experience for less work, but as much to reduce or remove the churn of fit out work and position the business for its next cycle.
While the interior is simplicity itself, the refined use of materials, textured monochromatic palette and free-standing furniture create the illusion of space while providing all amenity.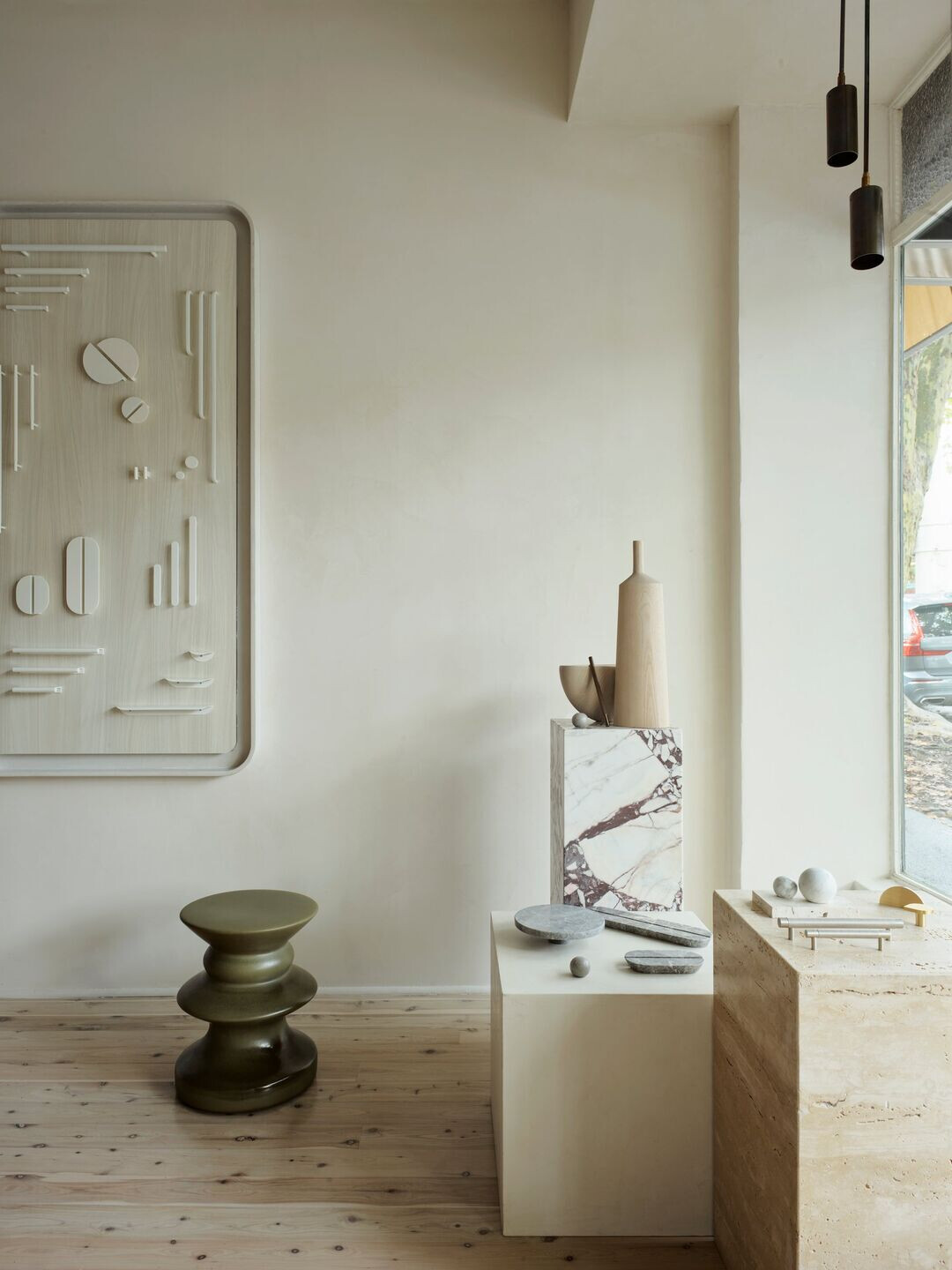 The big 'IDEA' behind the project
At 20-square metres, this very tight spatial constraint, as well as a short lease required an innovative re-think of the usual fit-out process. The concept of a store built entirely with furniture which could be both relocatable and capable of existing in multiple future sites, the fit out was conceived to be time enduring like classic furniture should be.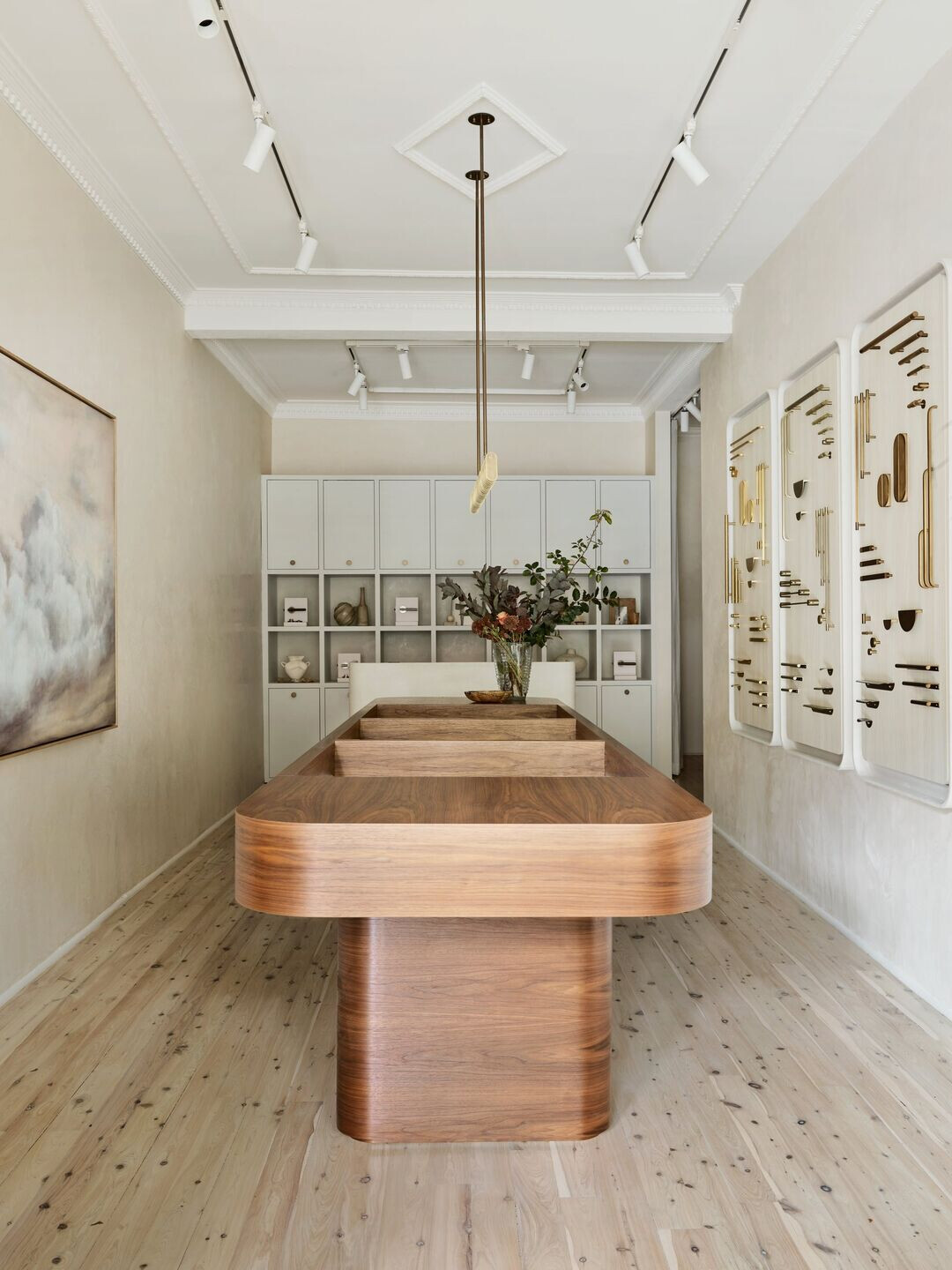 Although transferable, the space simultaneously feels 'found' within its tenancy. Perhaps almost a little historic in its DNA, but contemporary enough to 'hold' the product in displayed arrangements that would amplify their solidity and the 'realness' of their construction.
A large walnut veneer island bench draws the eye centre store, the back wall features a painted veneer open bookcase and, on the walls, concrete frames with oak infill display product. An elongated brass pendant light over the island bench adds substance and complements the brass hardware below.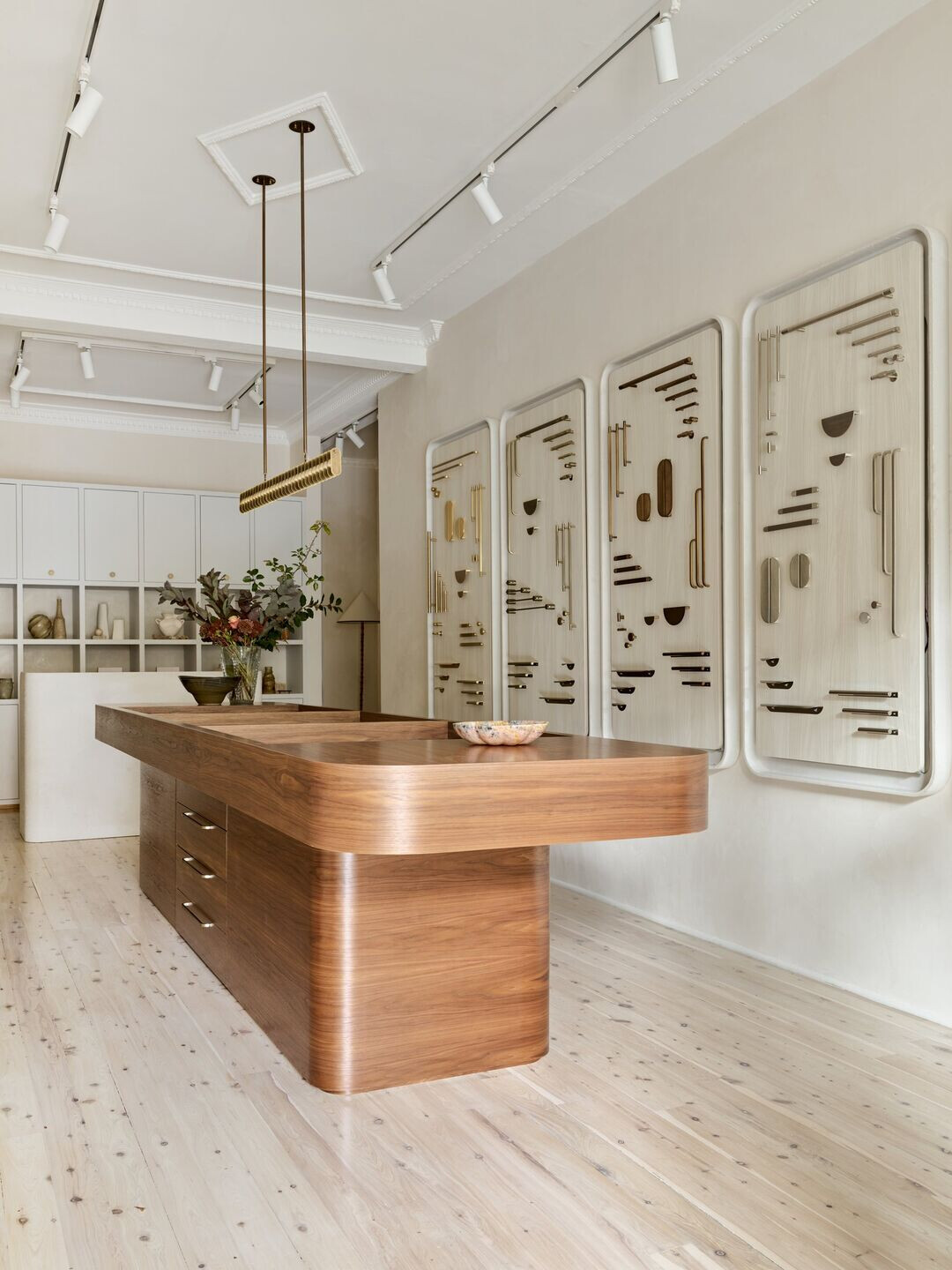 The colour palette is soft white on plastered walls and ceiling and the American oak limed timber flooring adds texture.
The outcome is an elegant gallery of 'Objet de Curiosite'. A space which allows these metallic objects to dance and shine, almost jewel like, within an architectural cave.
Team:
Principal Architect: Jeremy Bull
Interior Design Team: Mengxi Den, Danielle Stephens, Beck Basich, Carolin Schmidt
Editorial Stylist: Claire Delmar