Genovese Coffee House references both mid-century design and the industrial heritage of its site and was inspired by the vision and rich memories of its third-generation family member Adam Genovese.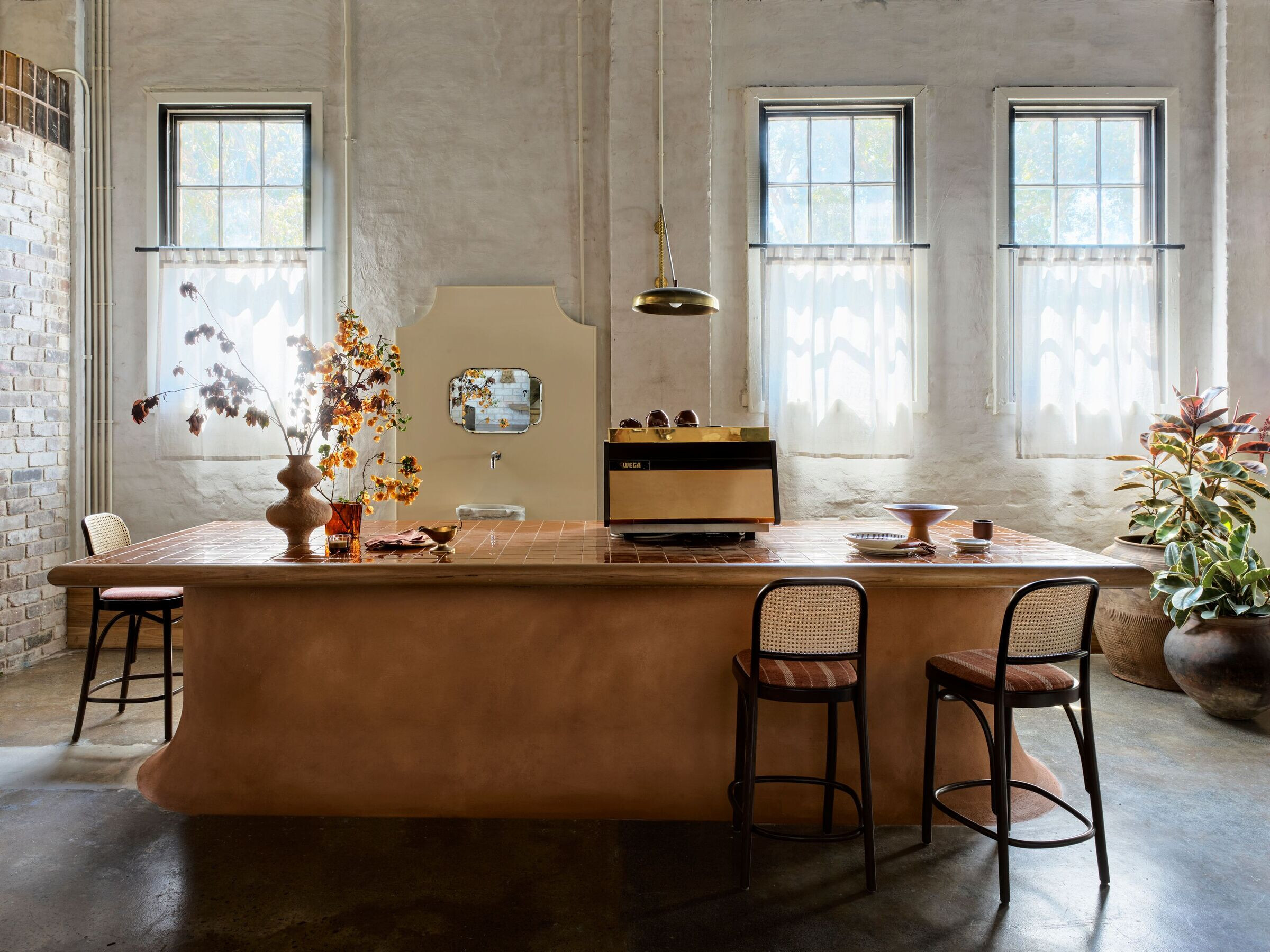 Adam's grandfather Alfio Genovese established Genovese back in 1970 after deciding to roast coffee that resembled the true Italian style that he knew and loved. Honouring its rich and storied past, Adam continues his legacy with the Coffee House today; a multi-functional space that includes a retail cafe coffee counter, a traditional espresso bar, prosciutto and commercial kitchen, cold brew and training bars, the 'family table' and various retail displays. The 'back of house' includes storage, bathrooms and supporting delivery amenities.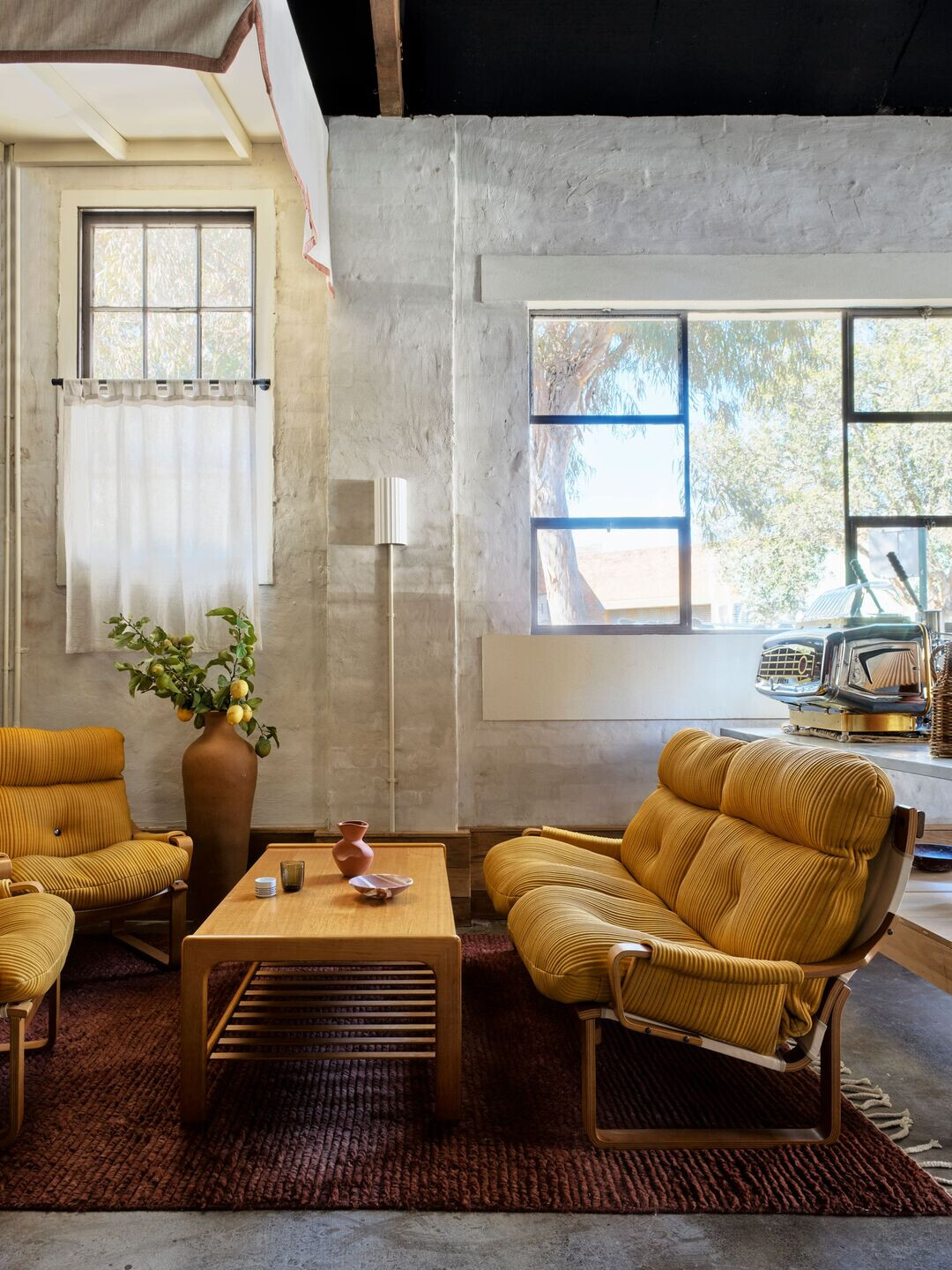 The creative narrative was developed as a result of combining the building's historic industrial past and location, an ex-industrial building in Sydney's Alexandria, with a brand positioning which brings Genovese Coffee into Sydney with its first retail offering. Ideas surrounding Genovese's story of origin, family roots, ecological and cultural visions of the future all influence the shapes, materials, and planning of the space.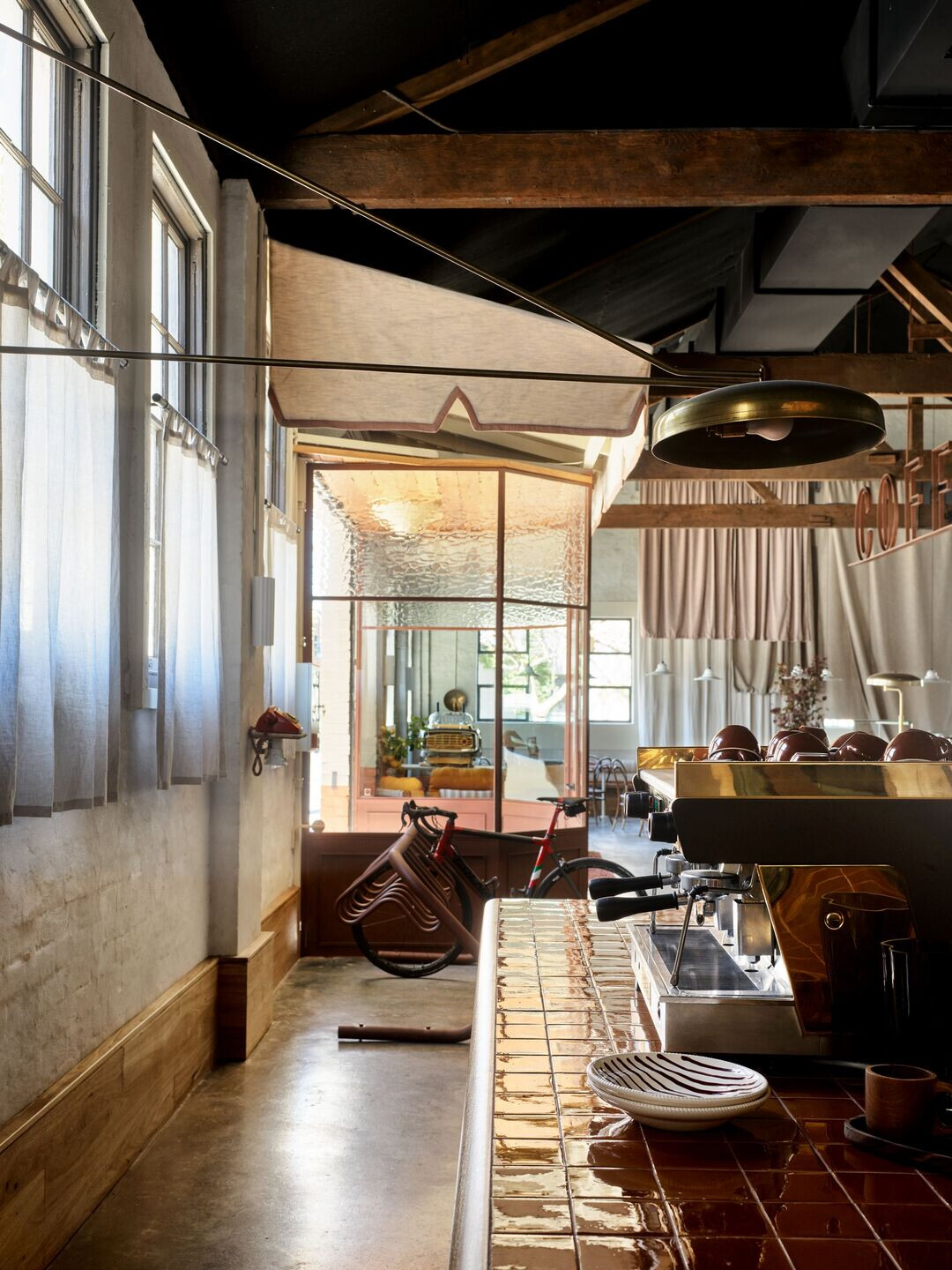 Our design intent was to introduce as little new-built materials as possible, whilst still repositioning the buildings' use effectively to minimise our own ecological impacts. Harvested brickwork has been used in conjunction with Durra Panel; a 100% recyclable and biodegradable insulation panel, while reclaimed timber joinery, repurposed bathroom sinks and materials can all be readily downgraded at end-of-life to help reduce the building's ecological load. These sustainable elements not only complement the existing warehouse base materials of exposed heritage brickwork and timber trusses, but work to hero its existing age, patina and imperfections as part of the final design.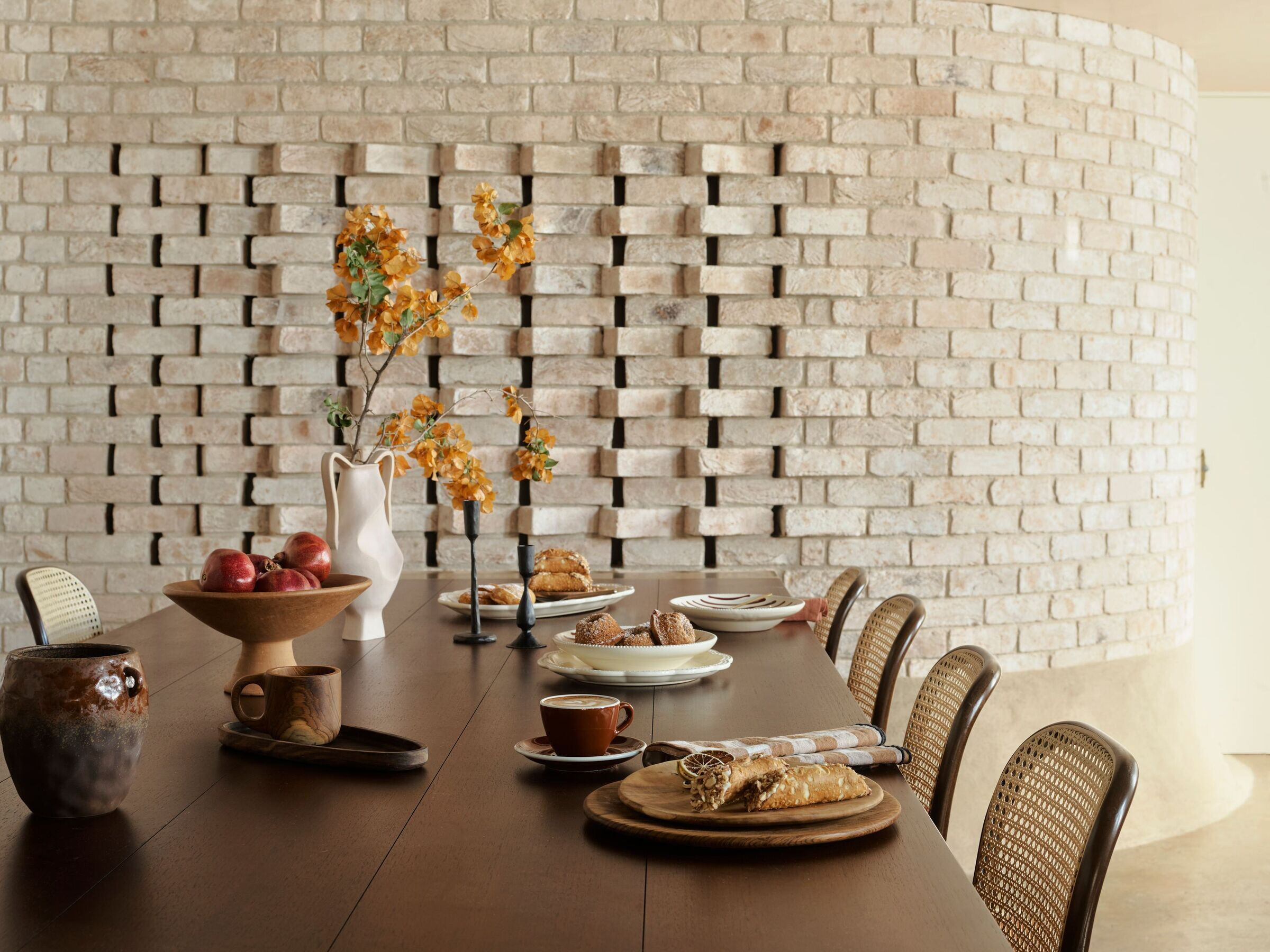 Taking cues from its hospitality offerings, the design behind this project has been shaped as a space to enjoy an honest, Italian espresso coffee experience, as well as a destination to relax and take solace from the urban Sydney surroundings. Evoking an earthy, warm and agricultural material palette with pops of burgundy and orange, the space feels refined yet relaxed, where varying textures, natural tones and timber accents all draw on its humble Italian legacy.⁠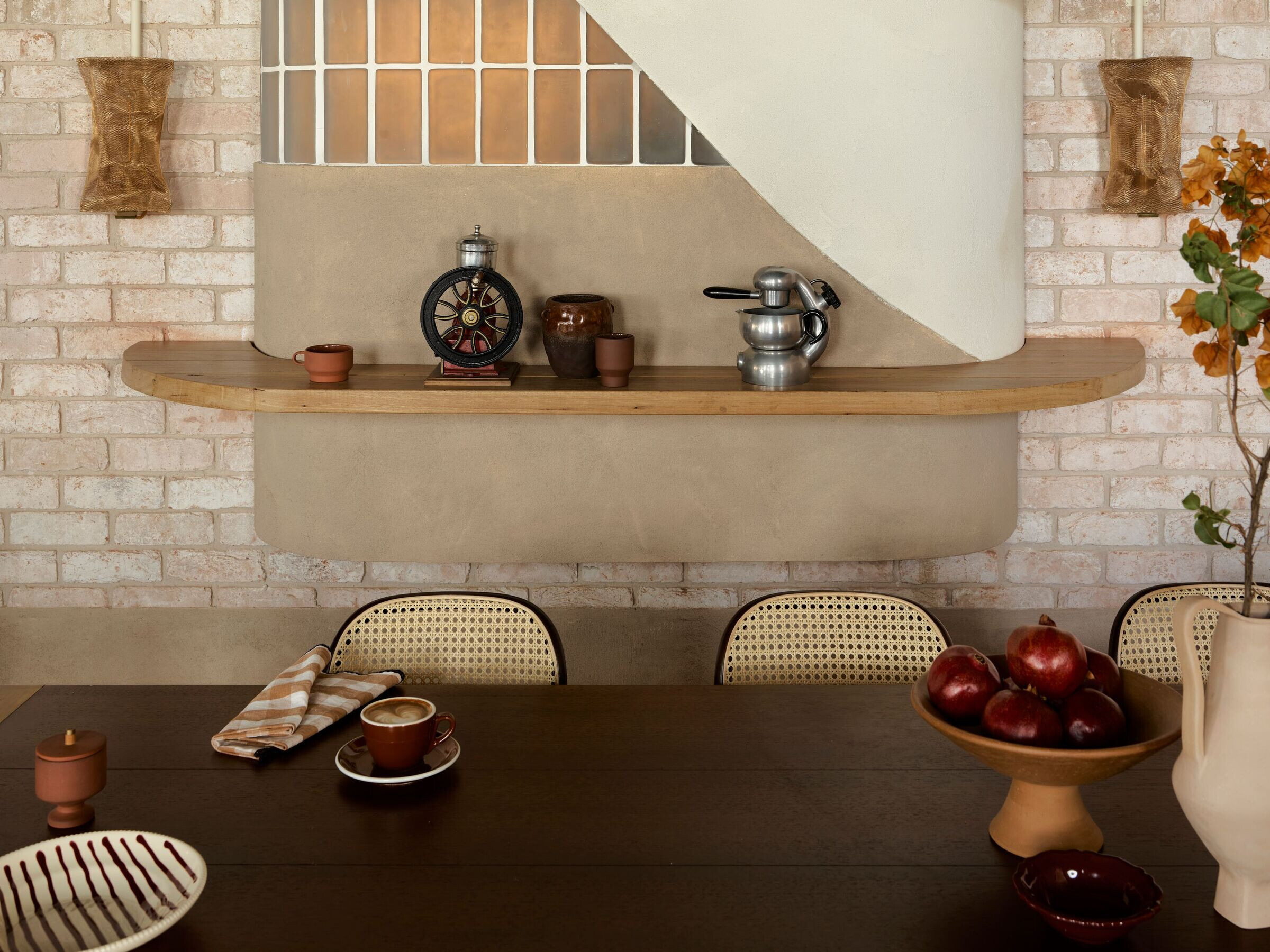 The Coffee House entrance from the streetscape guides patrons into the ambiently serene 'landscape' within through an 'inside out awning'. The awning creates a playful design feature and is a play on a traditional, Italian street-front shop that works to set the tone for the rest of the space.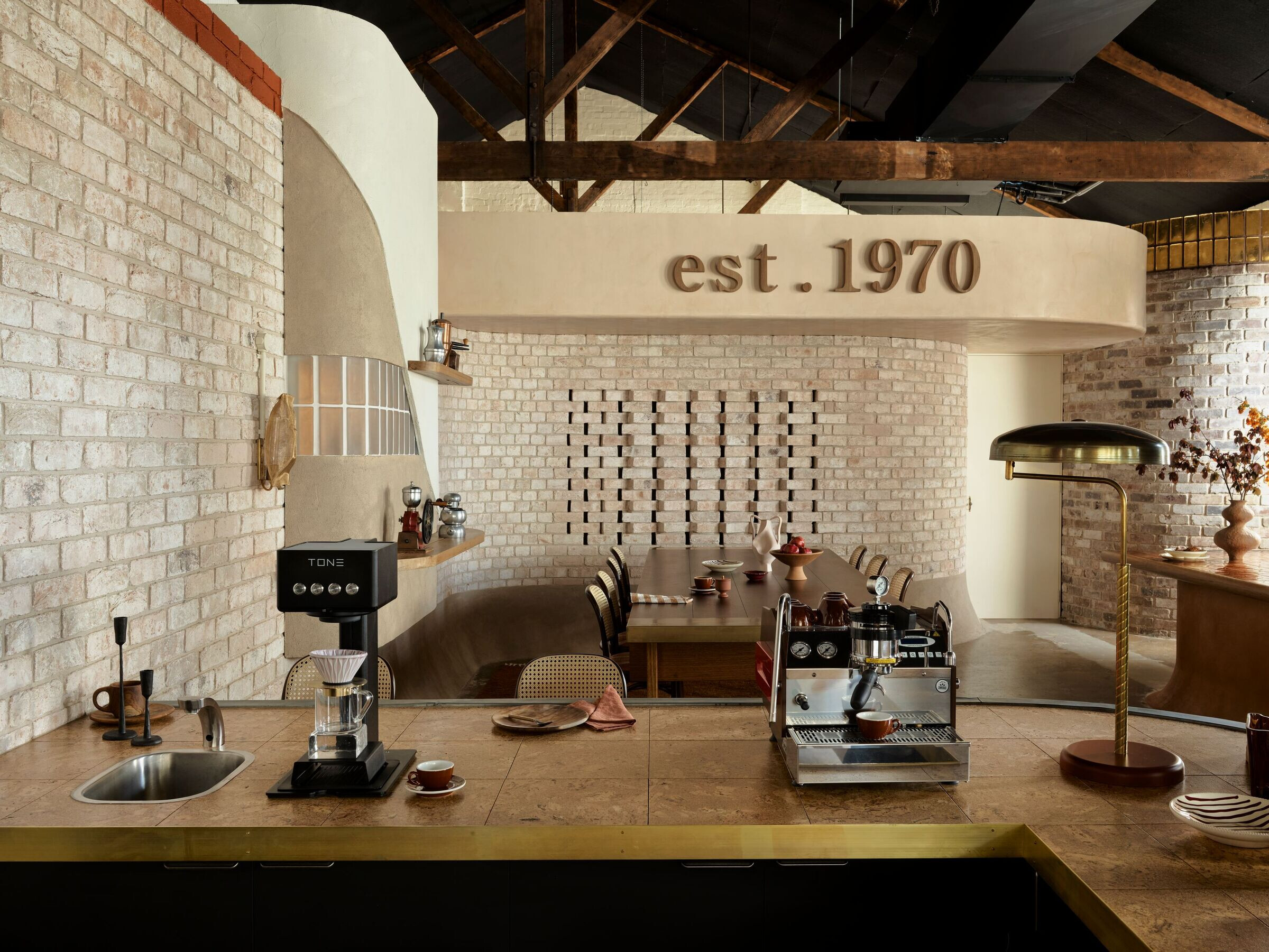 Inside, glass bricks create lighting features whilst recurring curved shapes, such as the walls, present surprising forms to this genre of structure. Timber textures are ingrained into concrete bench slabs and windows are upholstered with naturally-toned linen curtain drops to help soften the lighting. Raw linen fabrics, chunky terrazzo, creamy bricks and a hint of sage green together create unpredictable design moments full of shape, intimacy and tactility while the addition of antique and vintage coffee memorabilia build a narrative steeped in coffee history.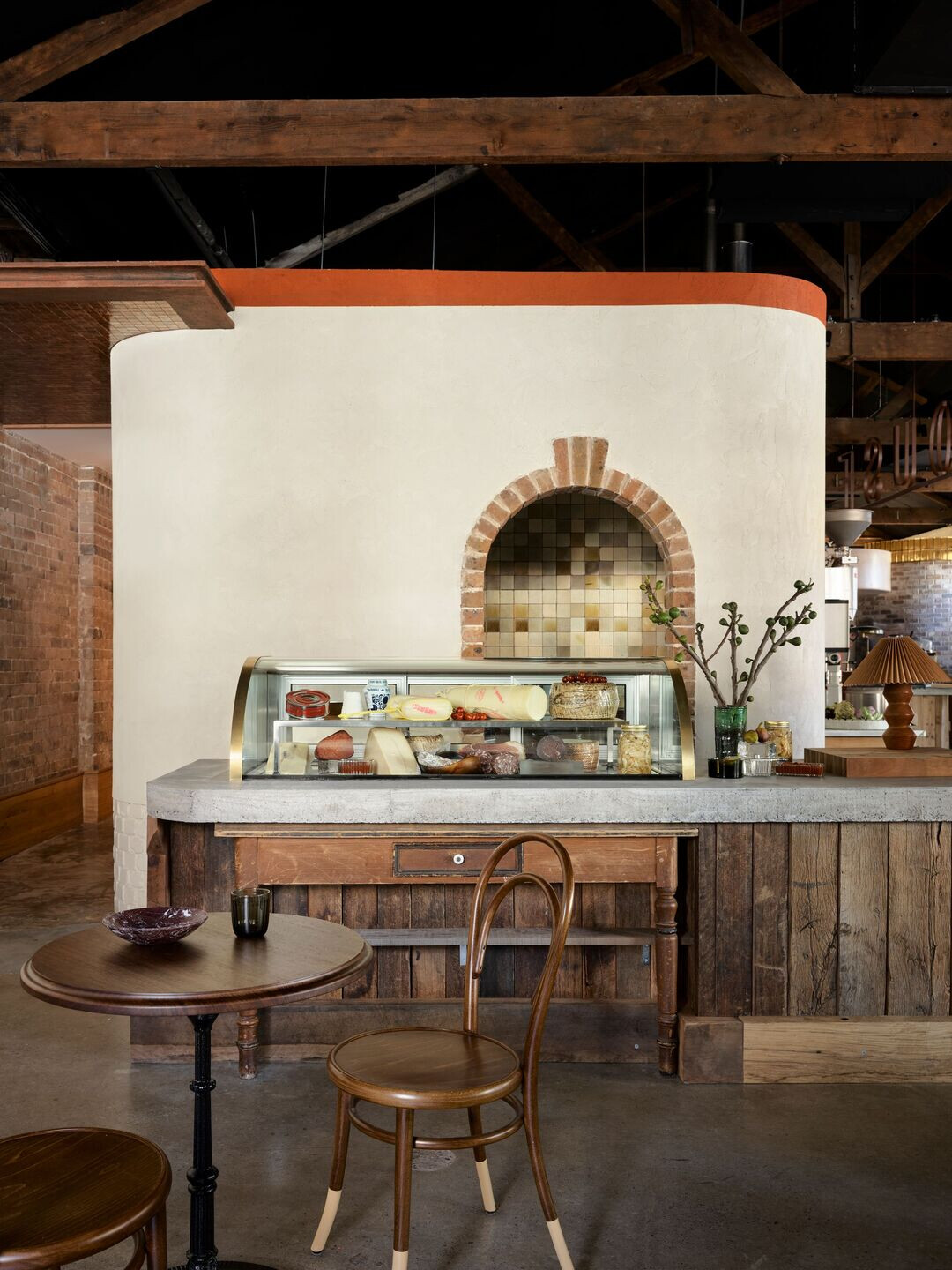 As a brand, Genovese is keen to highlight the value of environmental responsibility through a number of company policies, initiatives and actions. Placing them amongst the environmental leaders of the Australian coffee industry, some of their key practices include offsetting the importation of coffee from around the world by purchasing carbon credits from renewable programs, installing solar panel systems to reduce electricity consumption and making the switch to 100% biodegradable takeaway coffee cups. The Genovese team are also proud supporters of fundamental industry programs including the Orangutan Coffee Project and founding members of the Coffee 4 Planet Ark Program.