CRITICAL READING OF THE EXISTING
By analyzing the façades, we found a succession of a series of interventions carried out over time without a global overview and therefore a not very harmonious result, while inside the main problem was the articulation of the spaces that were not contemporary and limited the spectacular view of the Pacific Ocean to only certain parts of the house.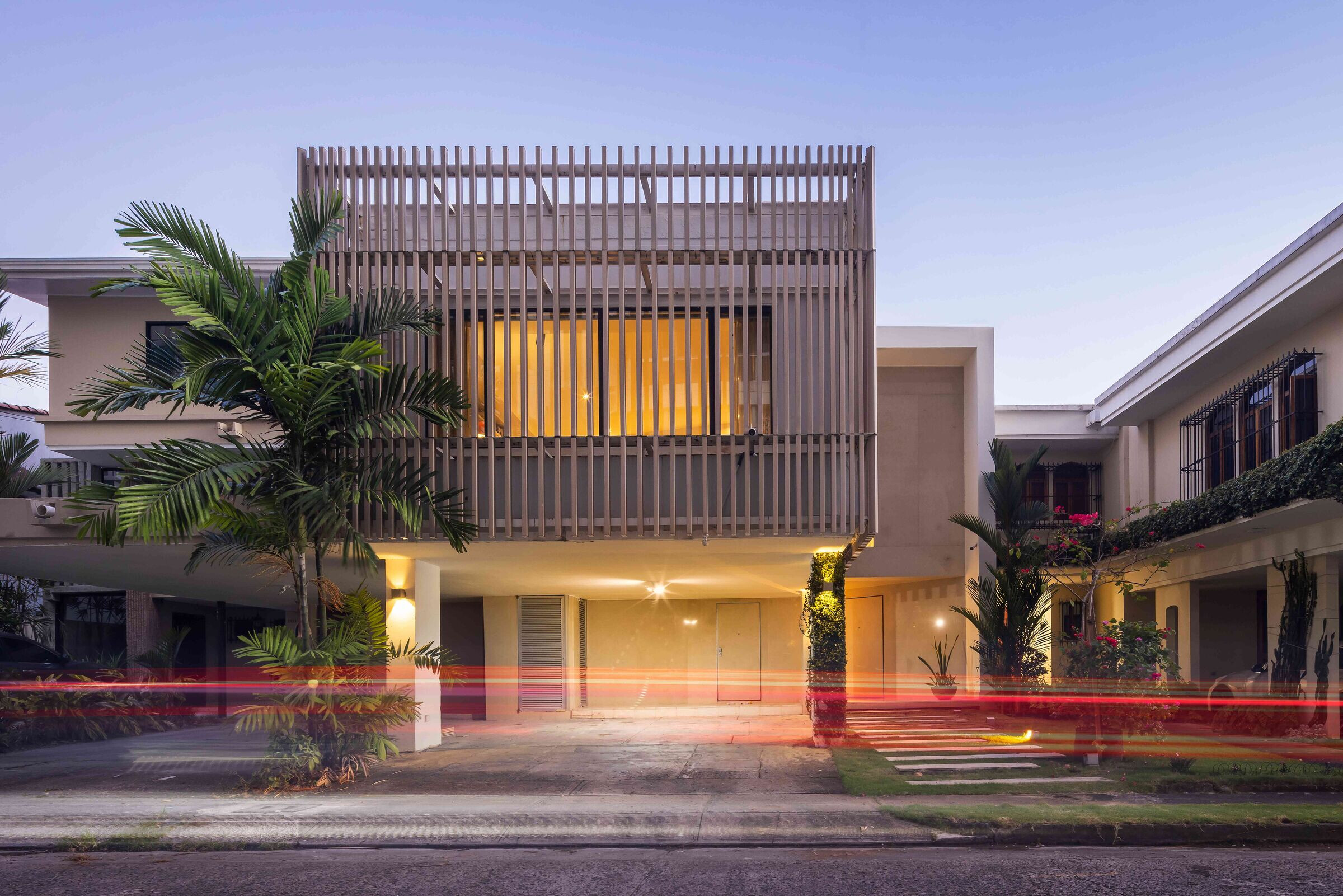 PROJECT PROPOSAL
FACADES: Through the design of a few elements and some specific interventions, we propose to give a global language to the facades. In particular, an element was designe don the main façade that would serve as an entrance canopy and at the same time emphasize the verticality and therefore improve the proportions of the facade composition.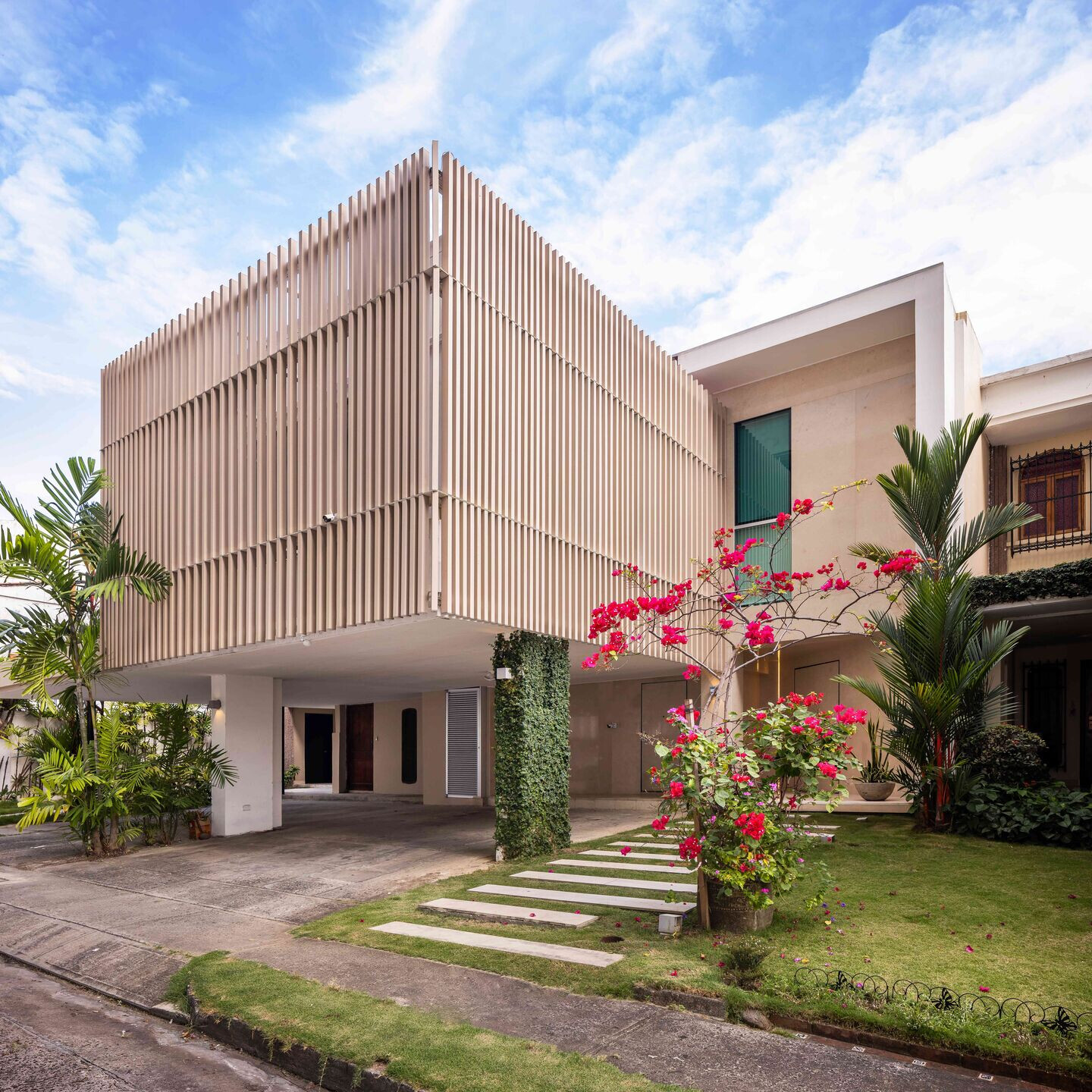 The rotation of the entrance wall on the ground floor was proposed to highlight the entrance to the villa, the use of clay brise soleil was suggested in order to fulfill a triple function: to order the superposition of discordant elements created on the first floor aboved the parking; to improve the privacy of the room overlooking the Street and to generate an element of protection.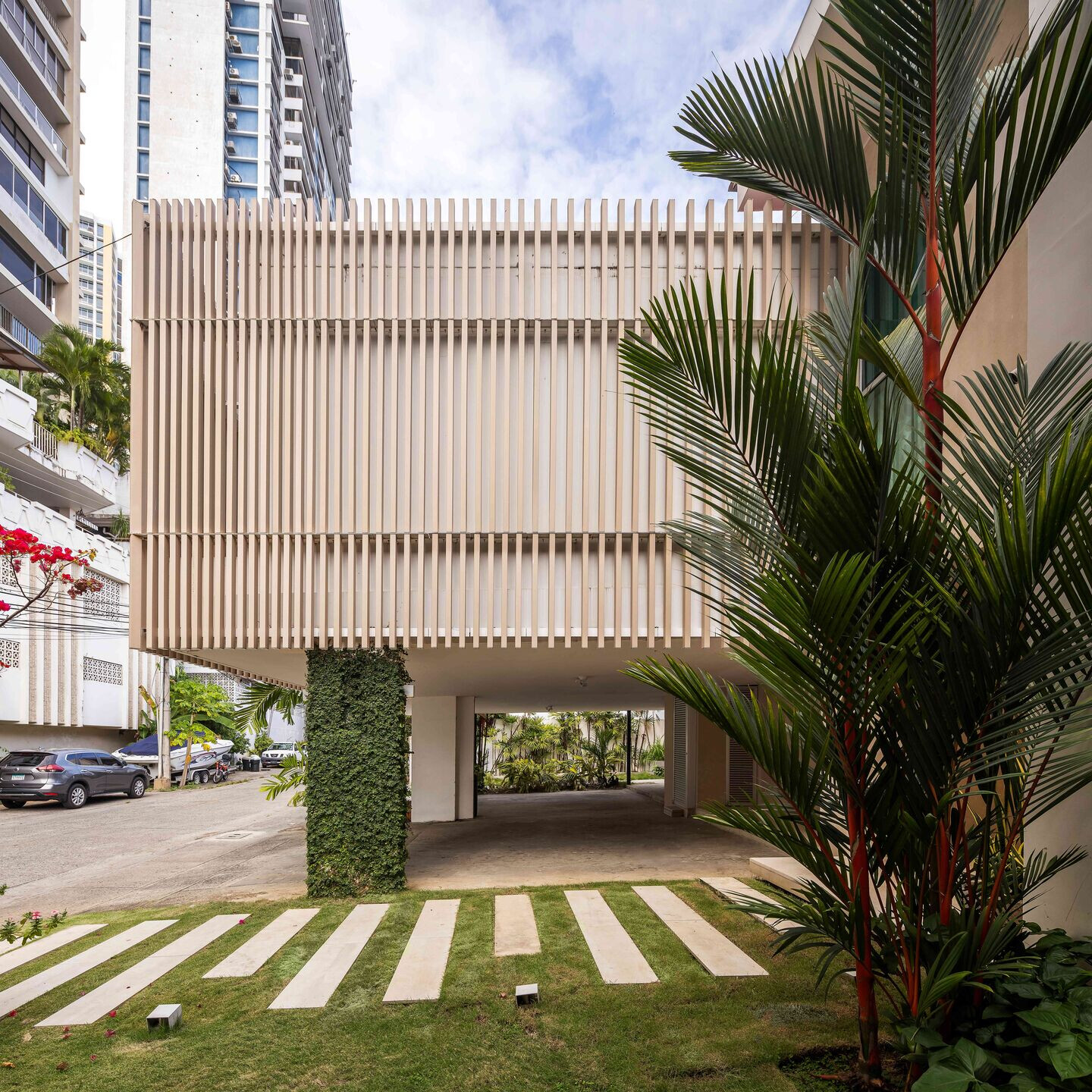 INTERIORS: The intention behind the design intervention was to bring the ocean inside the villa and thus allow most of the spaces to enjoy this wonderful view. Rethinking the interior spaces in a contemporary way and making sure that they dialogue with each other and with the landscape.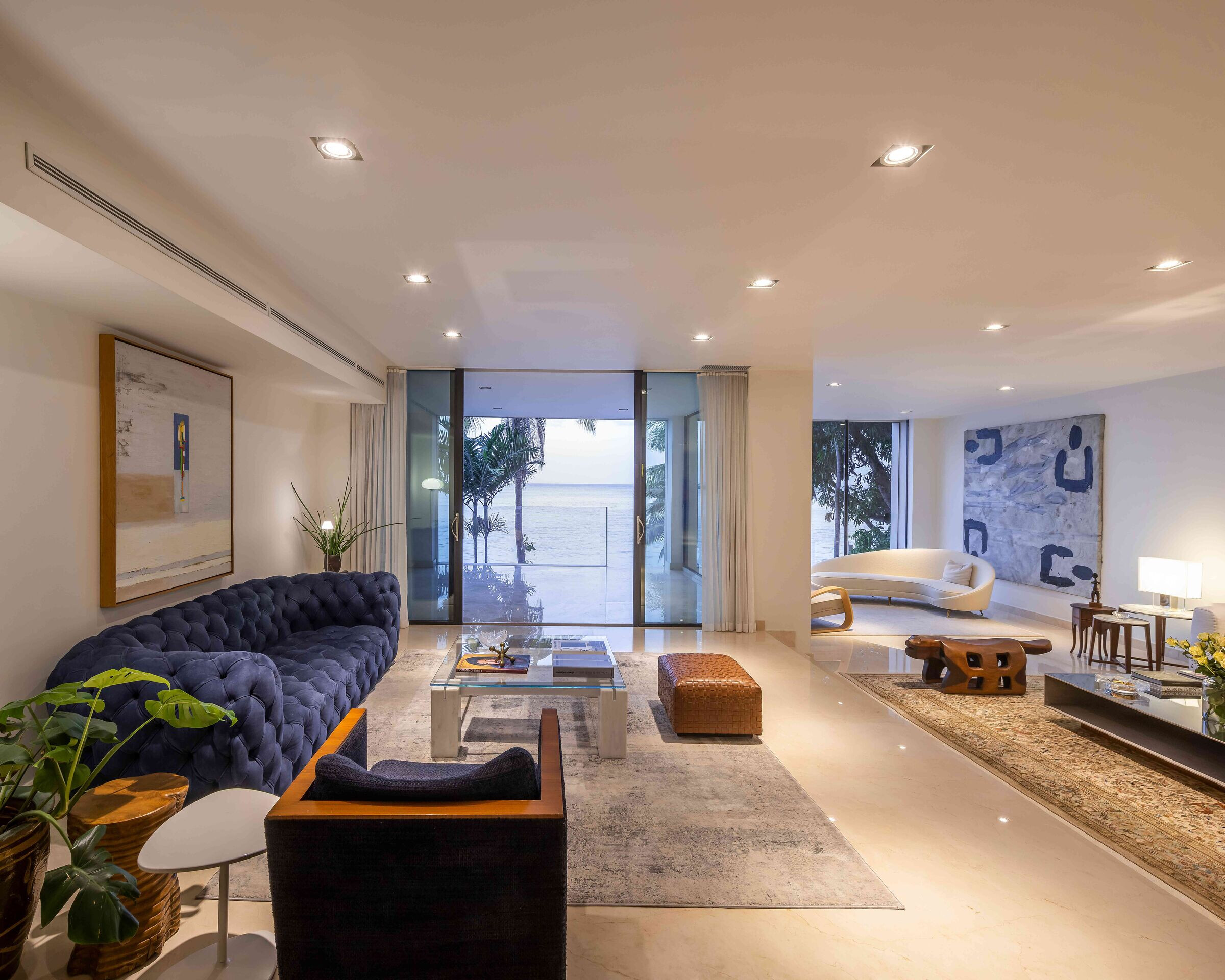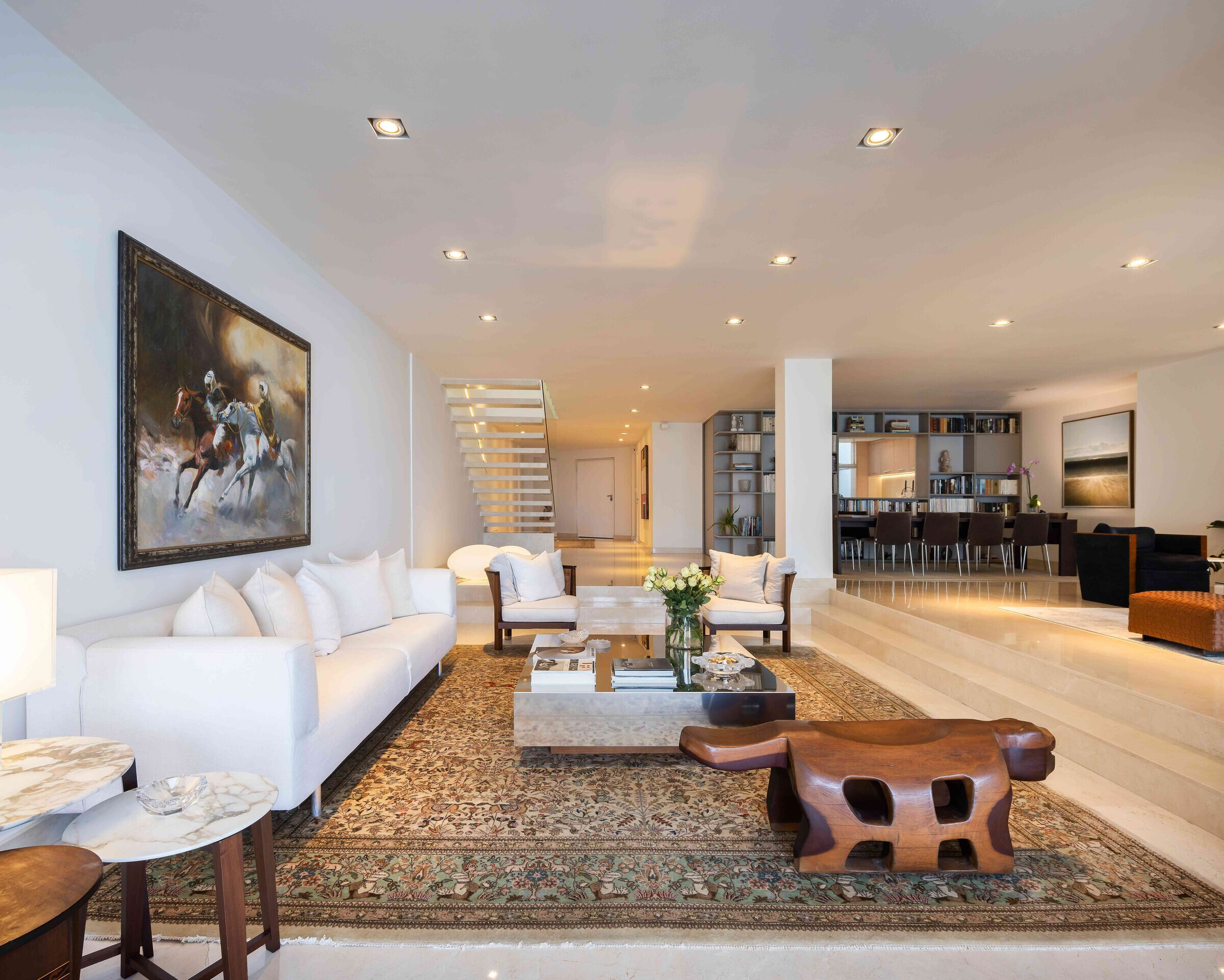 The boundary between the interior and the exterior has been eliminated through specific interventions and punctual demolitions. The landscape and the ocean are an integral part of the interior design of this villa.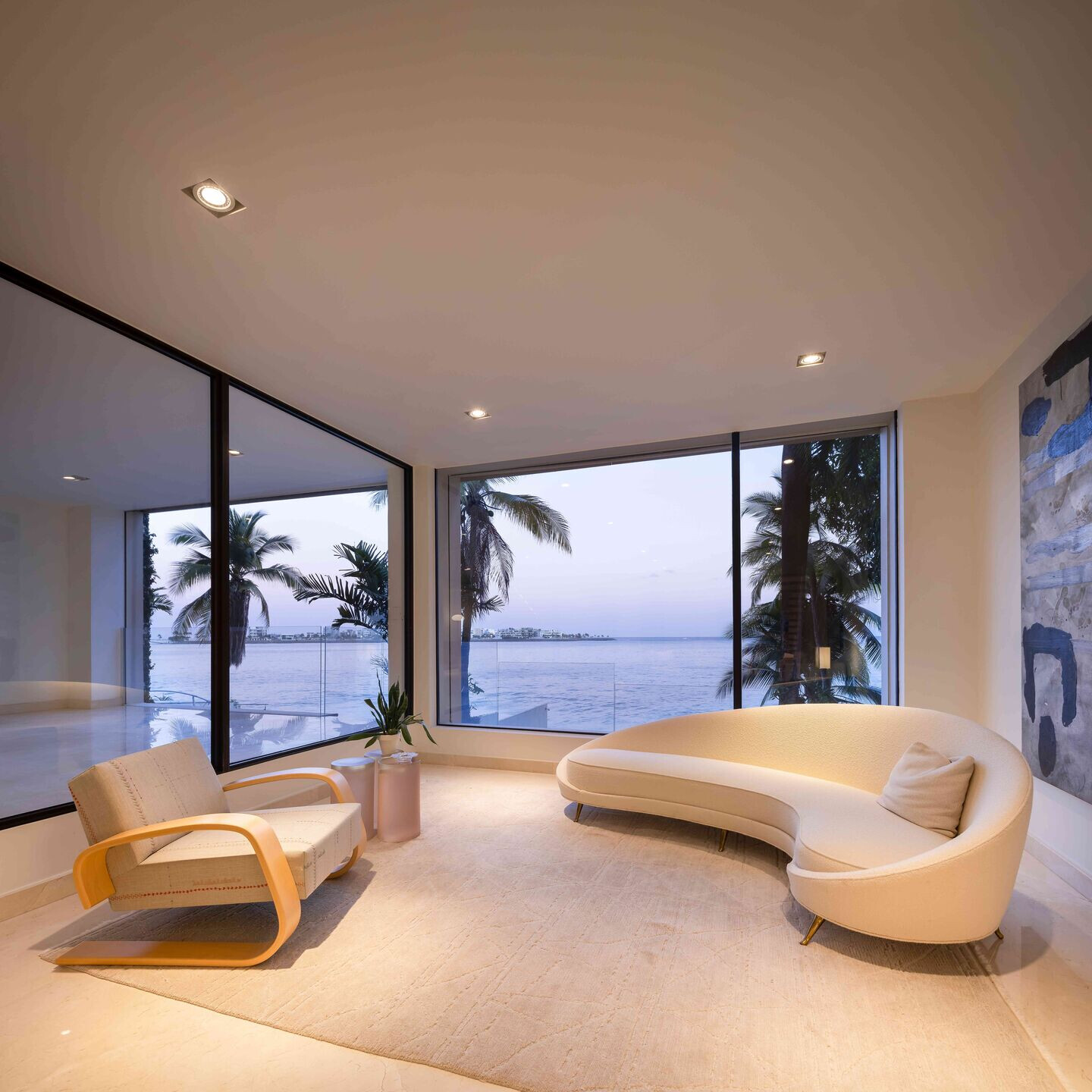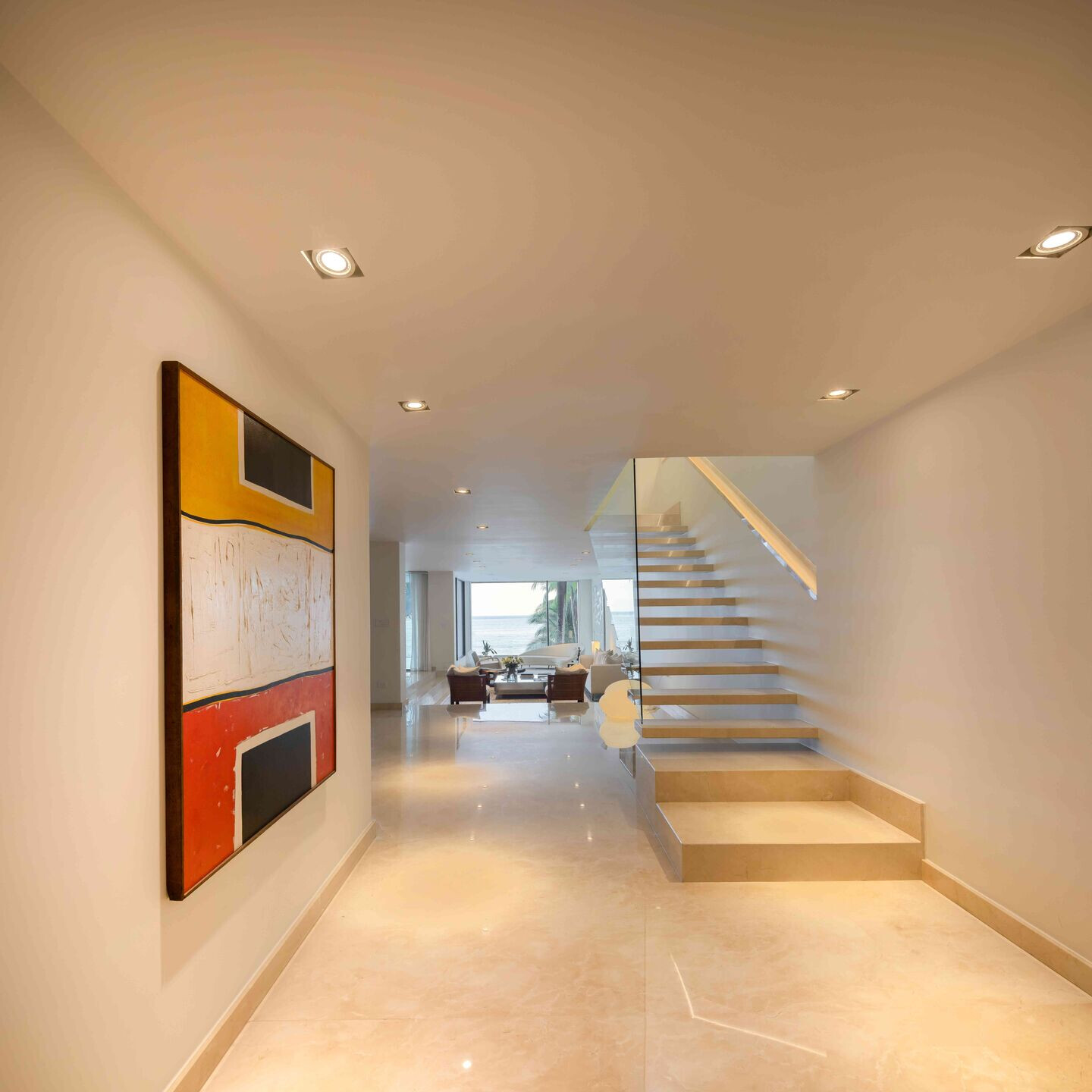 The design interventions must be interpreted from this point of view: Demolition and redesign of the staricase; relocation of the guest bathroom on the ground floor that in the original position limited the view of the sea to those who entered the villa; the opening of a window in the kitchen (integrated to the bookcase in the dining room); and the resulting visual permeability by proposing glass as a dividing Wall betwwn the bathroom and the master bedroom.