The apartment belongs to the Mouraria neighbourhood, right in Lisbon's centre. Originally a wood construction, characterized by an irregular matrix, rather decayed and unhealthy, including ceiling zones and highly deteriorated walls. The refurbishment required a profound structural change in the entire apartment.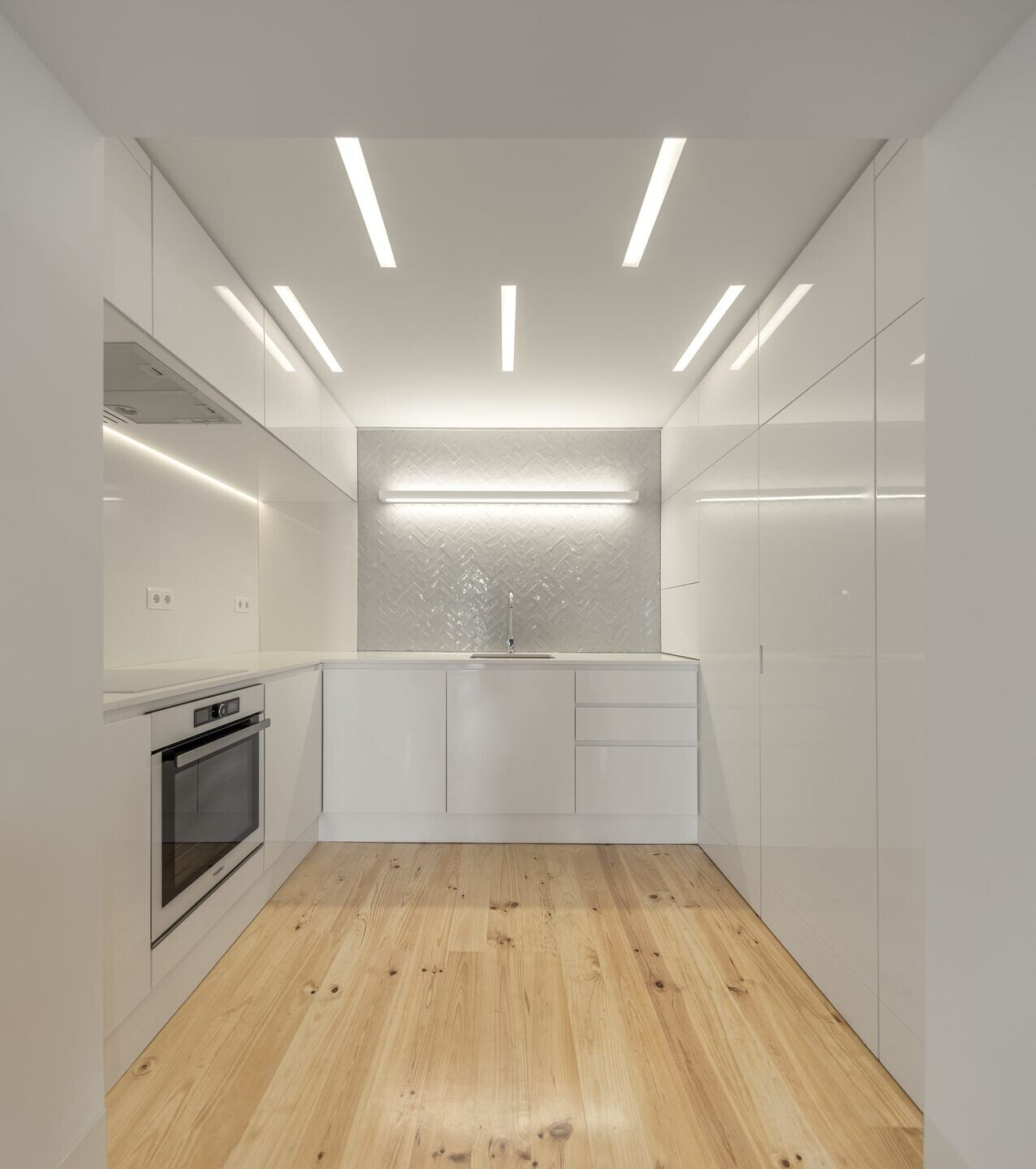 Given the apartment's layout, its deepness, small irregular rooms and only two windows at each end, the idea was to reorganize the whole space where the essential and living ones were privileged such as the living room and bedrooms, which benefit from suitable ventilation and natural lighting.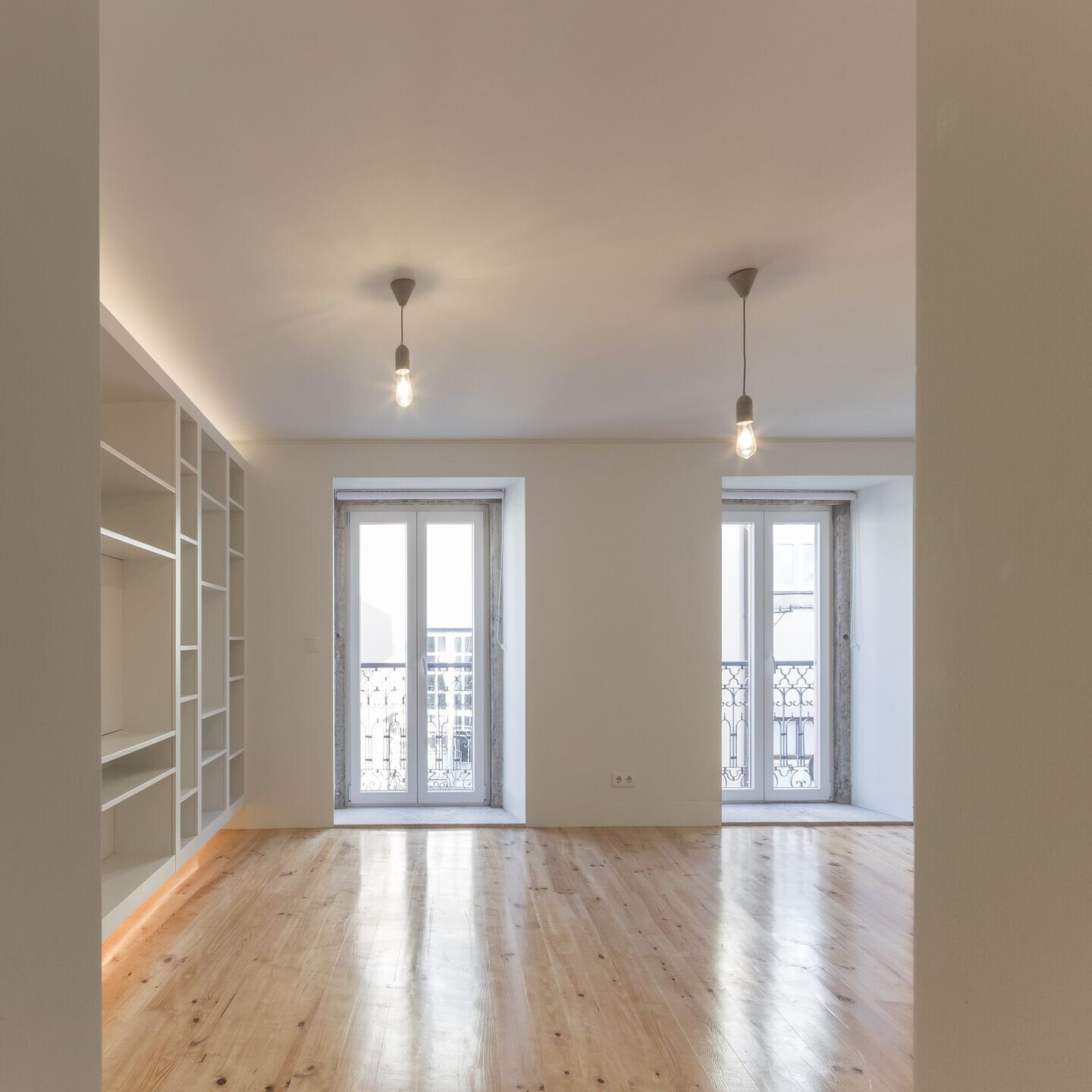 To create this space division, more linear and appropriate for a modern lifestyle the number, of small compartments has been reduced and their location rearranged. The living room remained towards the front façade, now doubled in size after removing an old bedroom partition wall.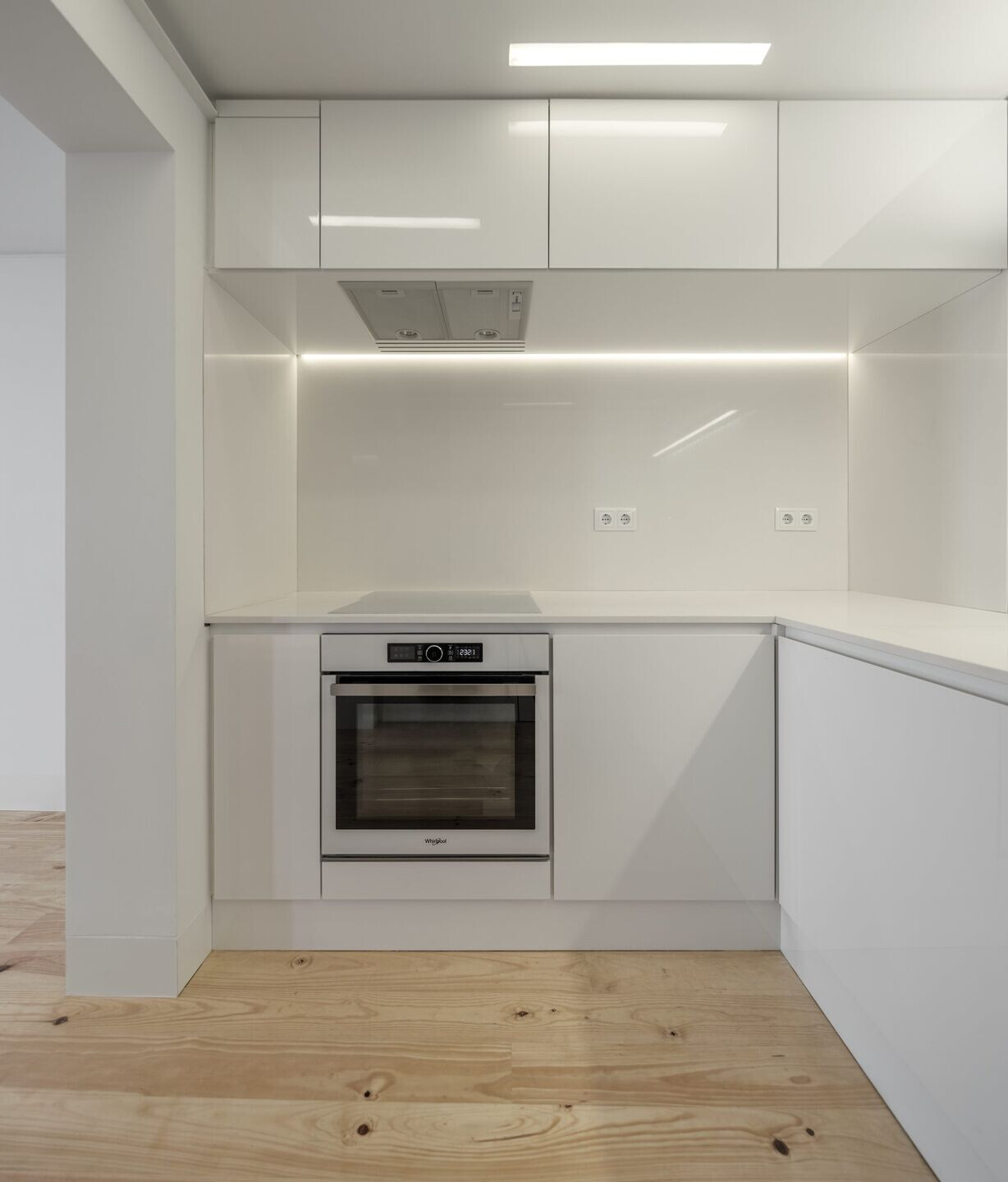 Next to the living room, in a central point, there is now a kitchenette, and, together with the two bathrooms, forms the humid zones core, deliberately placed on the area with less natural lighting.
The two bedrooms, one of them a suite, were both placed towards the back façade, thus eliminating all the interior rooms.
This allowed a clear division between the social and private spaces of the house.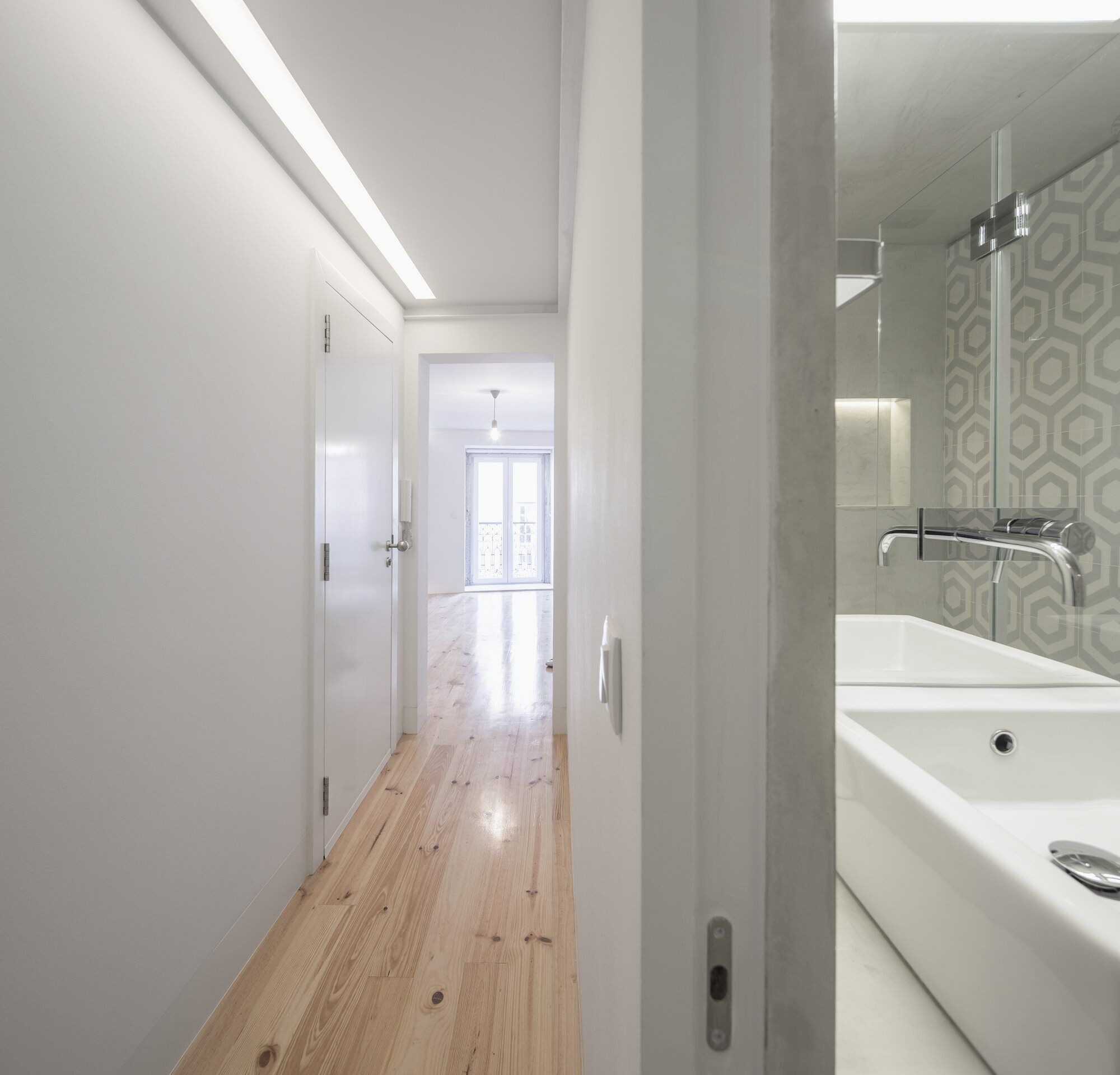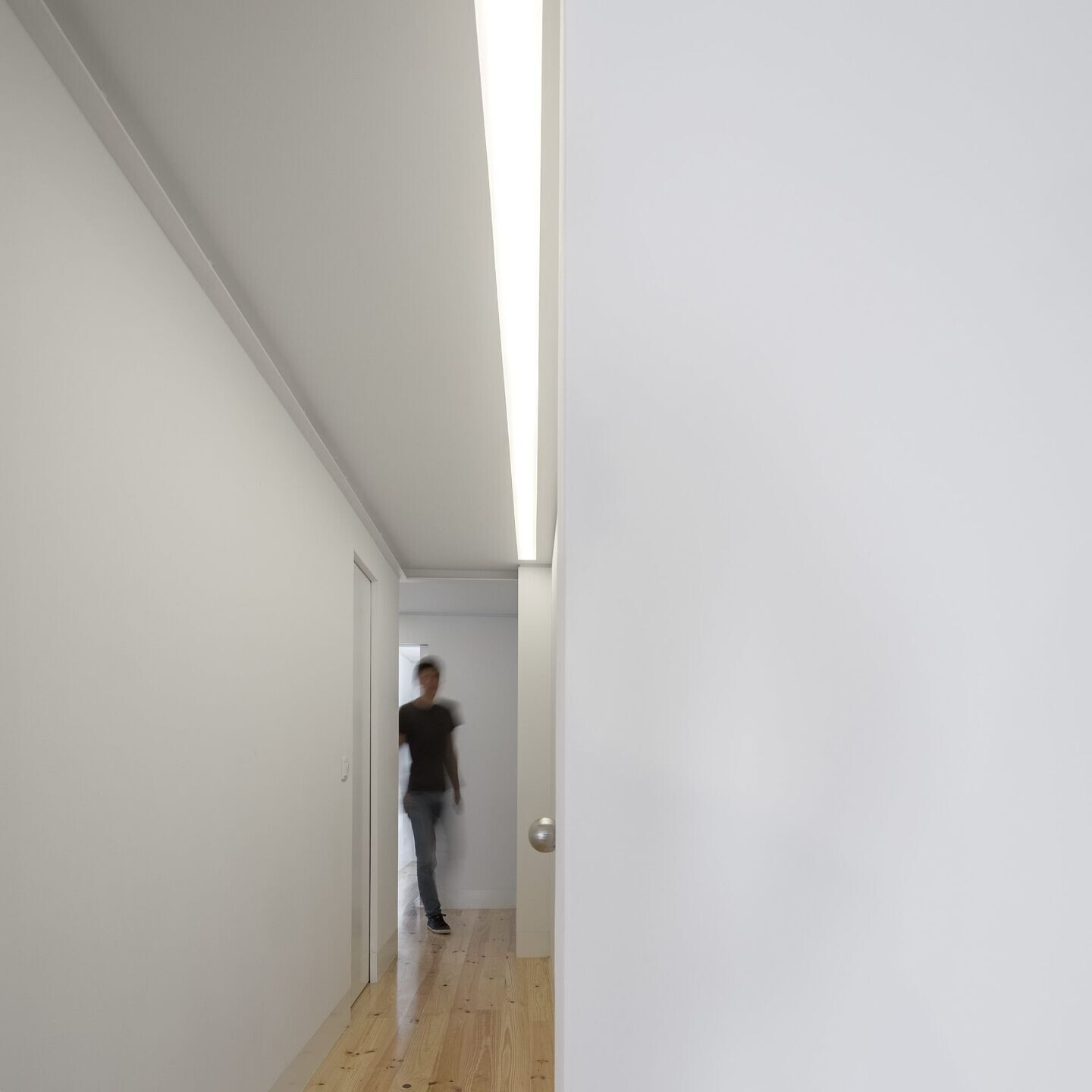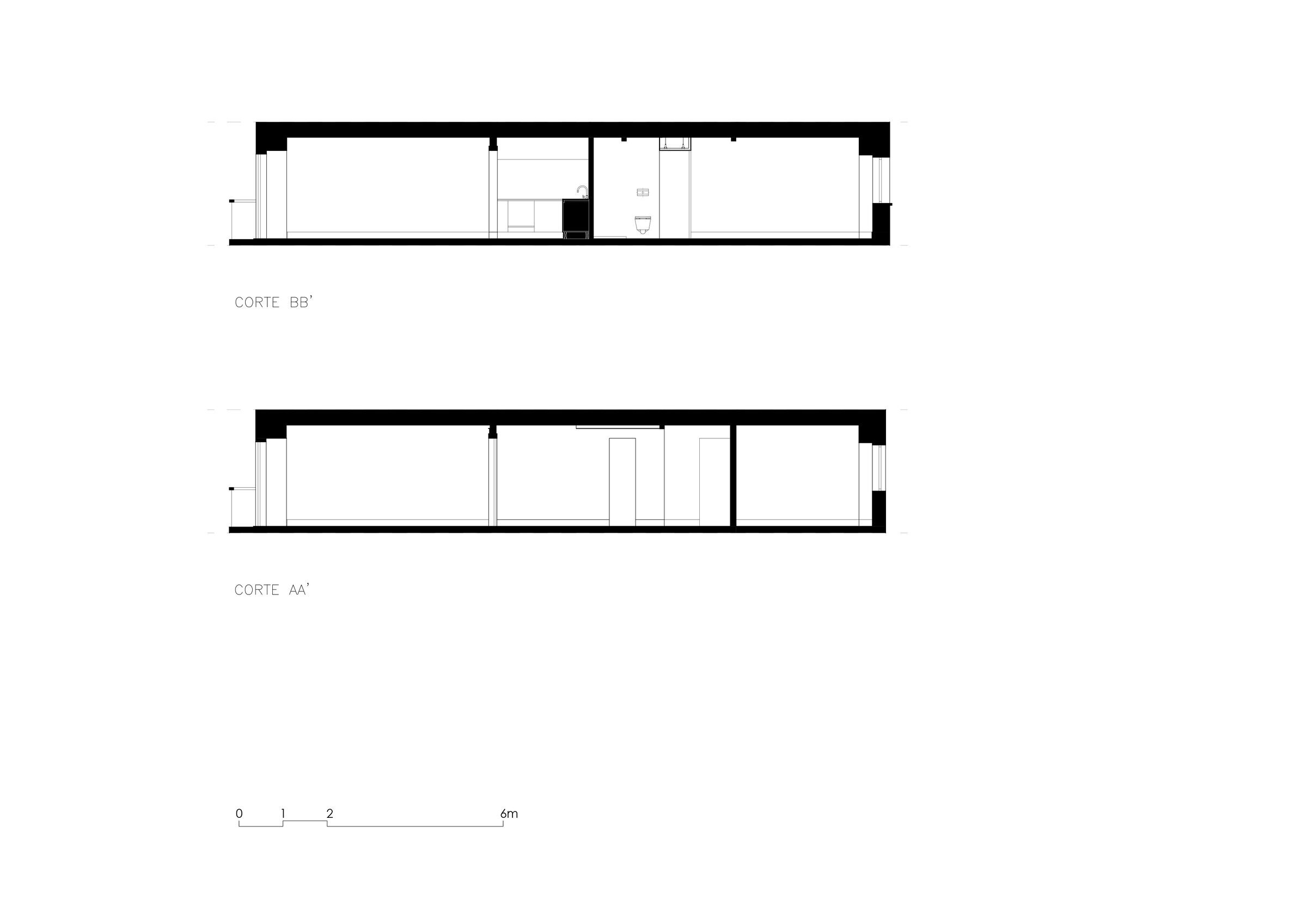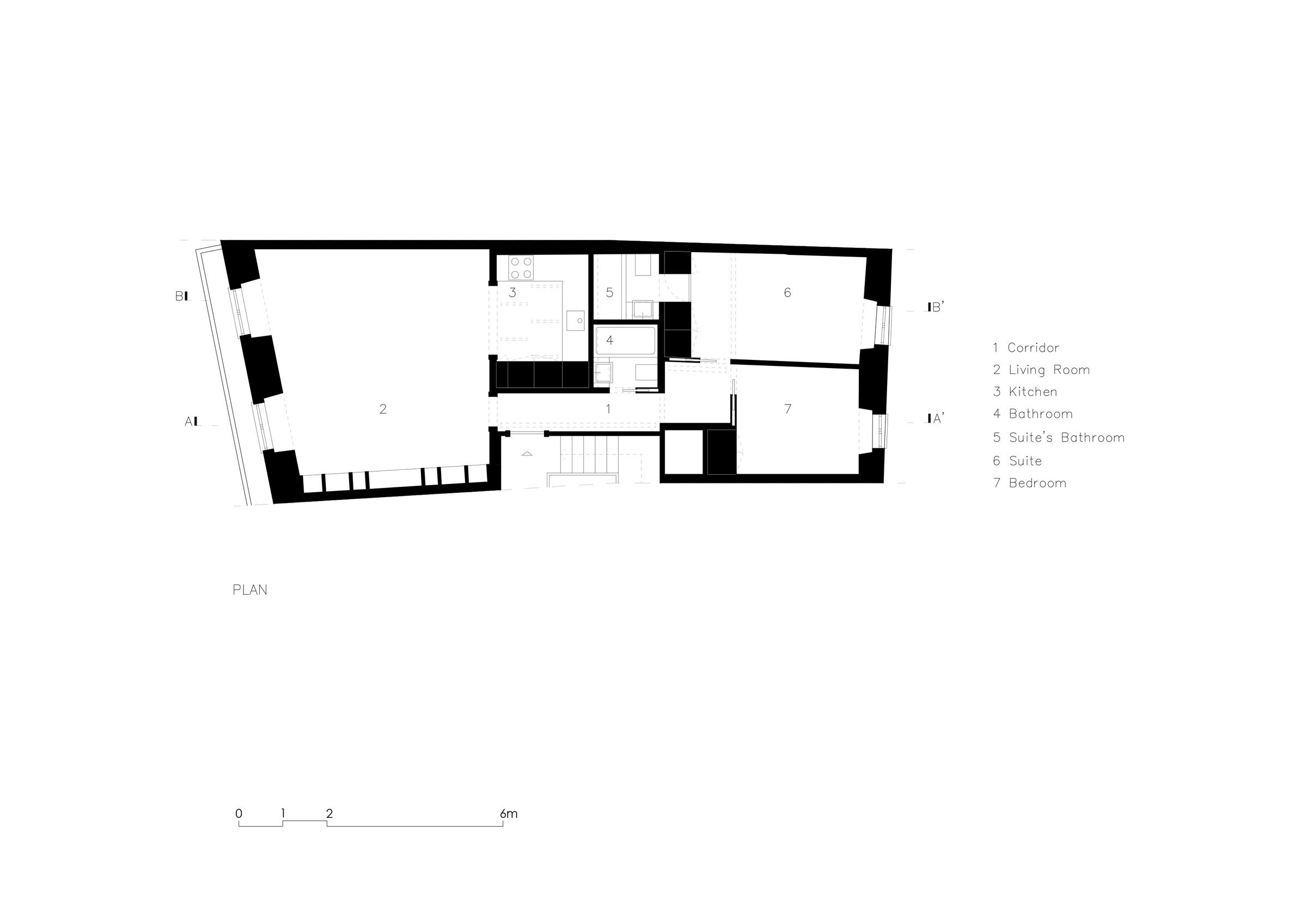 Material Used :
1. CIN - Paints
2. SANINDUSA - Sanitary equipment
3. BRUMA - Taps
4. CLIMAR - Lighting
5. SANTO BANHO - Handmade tiles
6. GLS2 CARPINTARIA - Carpentry
7. EFAPEL - Door comunication, switches and systems
Software Used :
1. Microsoft - Excel
2. Microsoft - Word