Nestled in landscape along the Scioto River, the new National Veterans Memorial and Museum (NVMM) in Columbus, Ohio is a bold new architectural and structural statement in concrete. The site, composed of a museum building and a 1-hectare memorial grove woven together in one landscaped gesture, officially opened to the public in October 2018.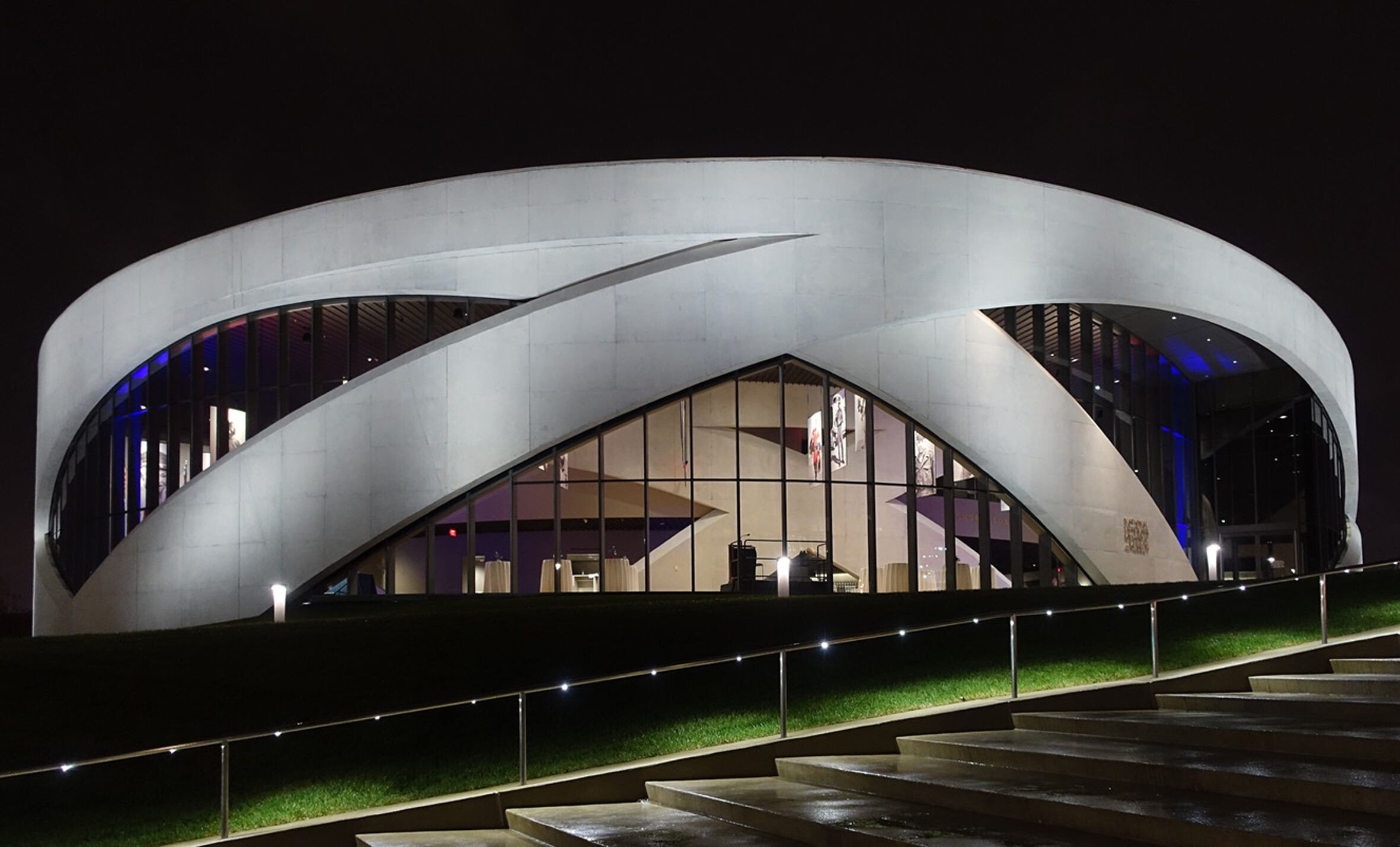 Described by its architects as "a new center of learning, dialogue and commemoration for veterans, the city, and the nation",the institution aims to welcome all to view historical exhibits and share experiences involving the nation's veterans. To realize the design of this unconventional structure, Allied Works Architects of Portland, Oregon worked closely with Knippers Helbig Advanced Engineering.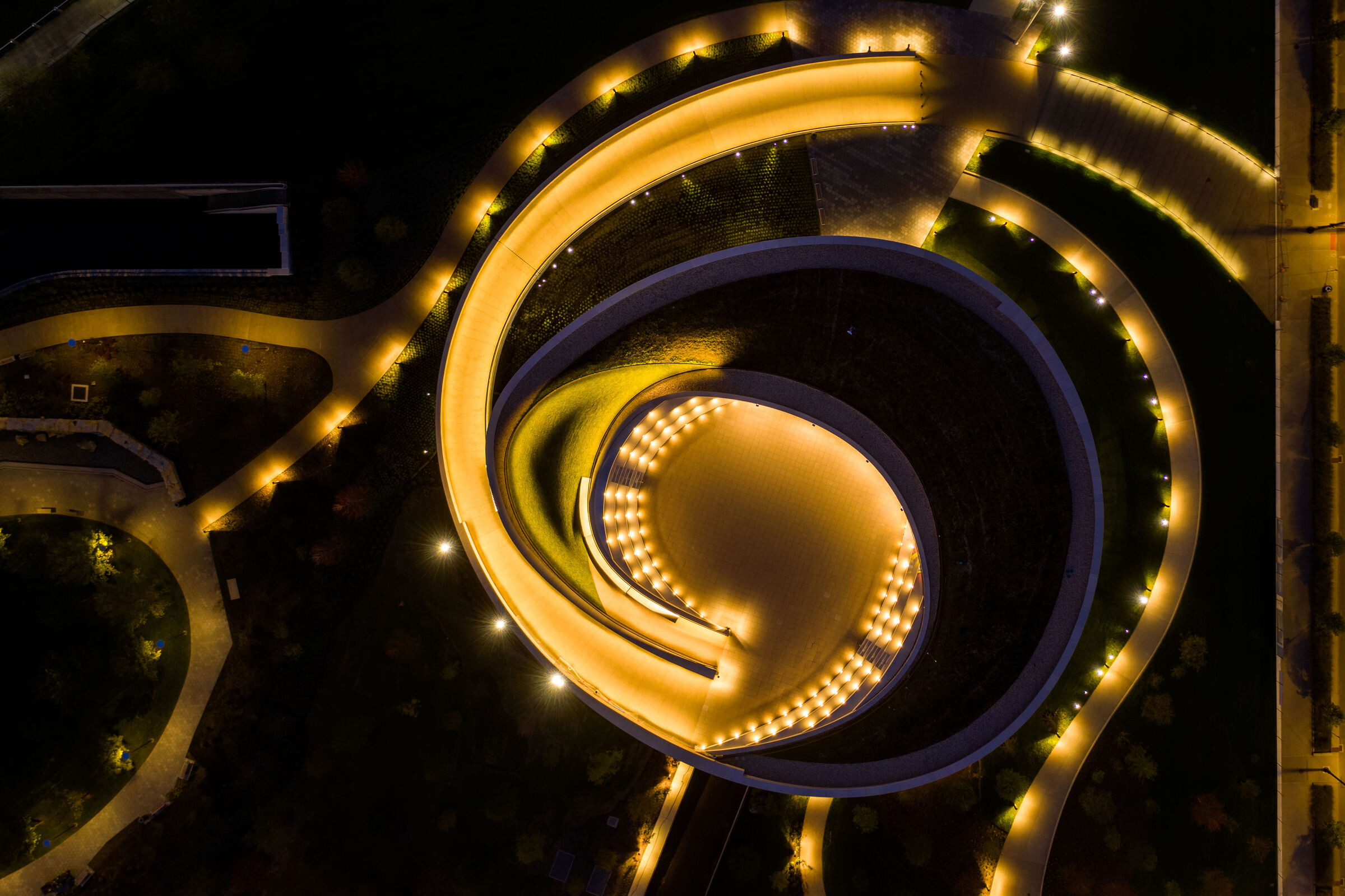 The museum building is primarily composed of three concentric cast-in-place reinforced concrete rings, spanned by steel beams and a composite floor system. Key to the architectural identity of the museum is a series of monumentally-scaled concrete arches and bands which rise from the ground to support the museum interiors, an open-air processional ramp and a roof terrace. These arches rise from grade level to peak at approximately 19 meters, the full height of the building. Held within the concrete rings, the museum's freeform plan geometry is best described as a hybrid of circular and elliptical, possessing a maximum diameter of a little over 61 meters. In its entirety, the museum contains 4.924 m² of space across 3 levels, which are dedicated to spacious exhibits, assembly areas, staff offices and educational facilities.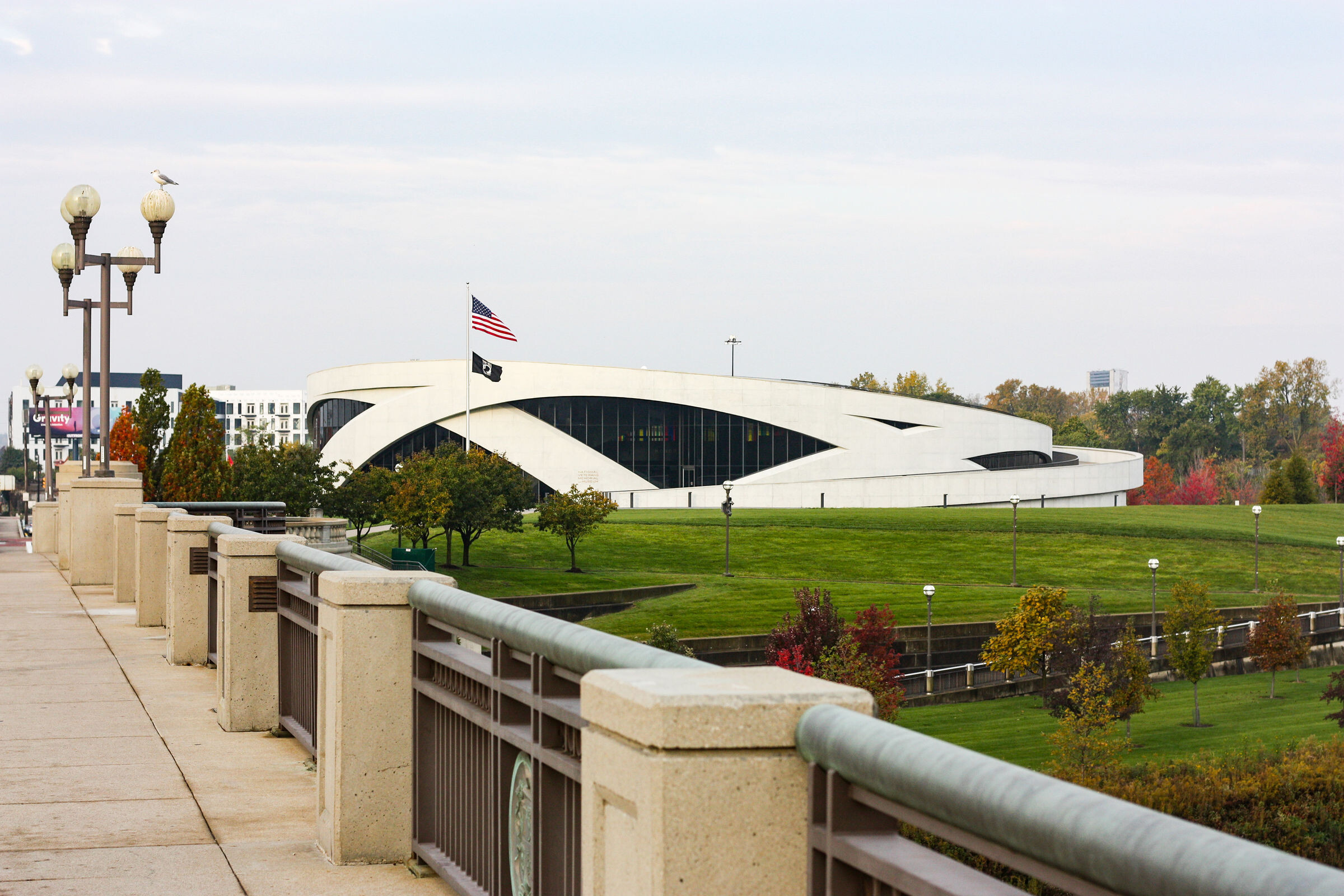 The building's key feature of intersecting arches takes an ancient structural form and re-adapts it as a primarily visual element, which must still perform a structural role. In that process, these arches have also now become architectural statements, with various concerns about aesthetic, program and interior space coming into play. The arches at NVMM are bent and wrapped around the perimeter of the building, resulting in freeform geometries and structural behaviors which are quite different from those seen in conventional planar structural arches.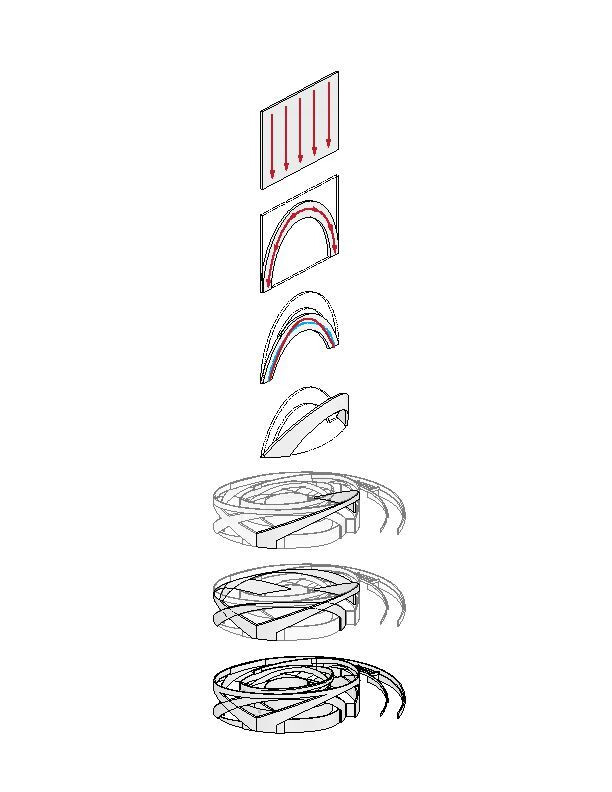 As a result of the complex interaction between adjacent elements, the interconnectivity of all the arches becomes necessary for the structural system as a whole. The intersection locations – while architecturally quite simple – also presented an engineering puzzle to solve with high precision, not just in analysis, but also in detailing and construction of the site-cast concrete. Through careful analysis and close collaboration with the design team, Knippers Helbig was able to achieve the long spans and unusual intersections of these elements, which perform both visual and structural roles throughout the museum.