This mid-century terraced house in the west of Edinburgh had been home to our clients, a family of four, for several years. The house had previously been extended to the front, resulting in a long narrow kitchen, separated from the living room. The disjointed layout meant that the family were often in separate spaces, unable to speak to each other. The owners were keen to create a more open-plan and sociable layout, with the kitchen at its heart.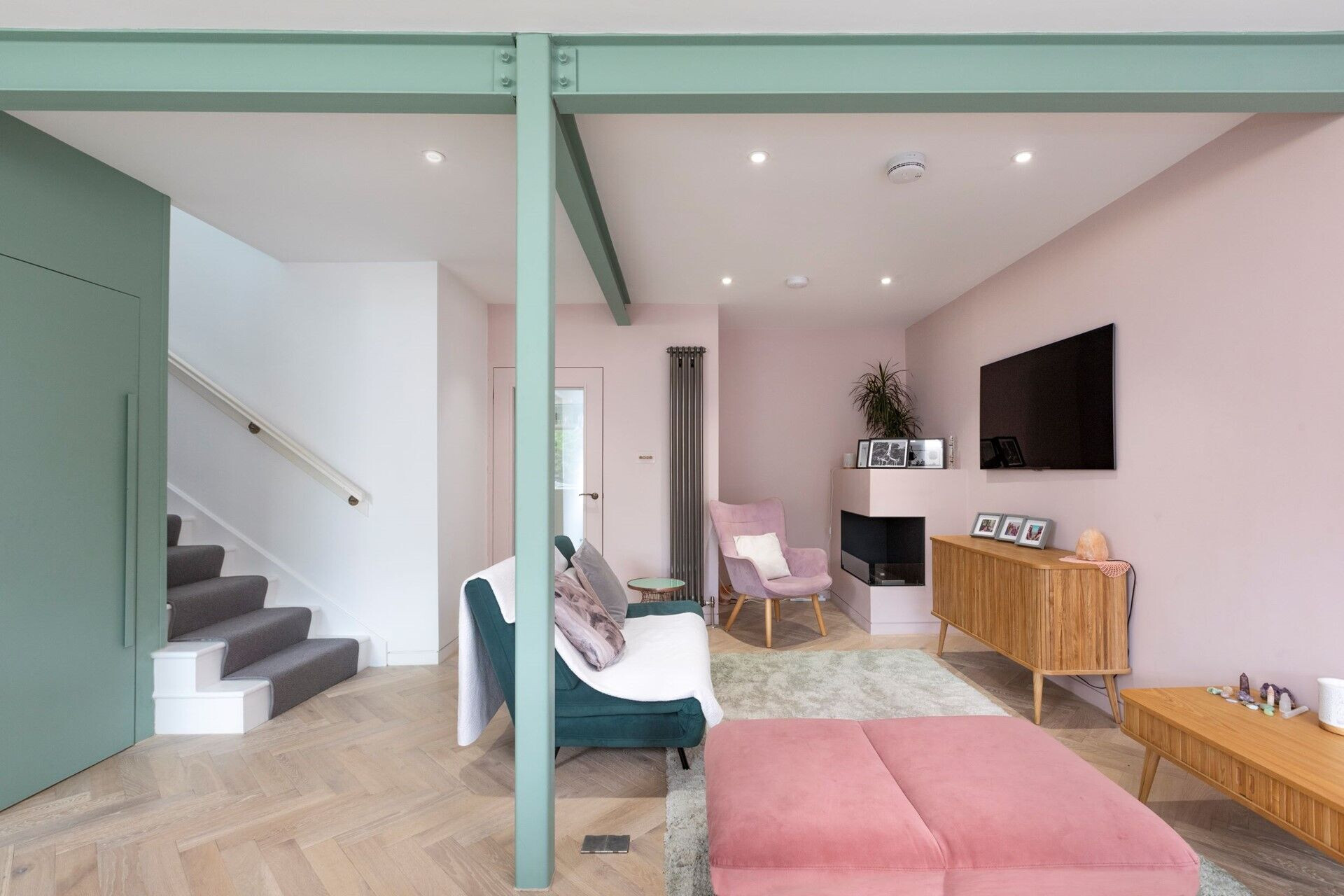 Moving the living spaces to the back of the house was a key design proposal. This creates a full-width space, and allows it to benefit from the natural light provided by the large windows to the garden. Glazed doors also provide a physical link to the garden. The kitchen and dining areas are arranged along the outside wall, to maximise natural light. A "snug" living space sits at the centre of the plan, defined by the exposed steel structure.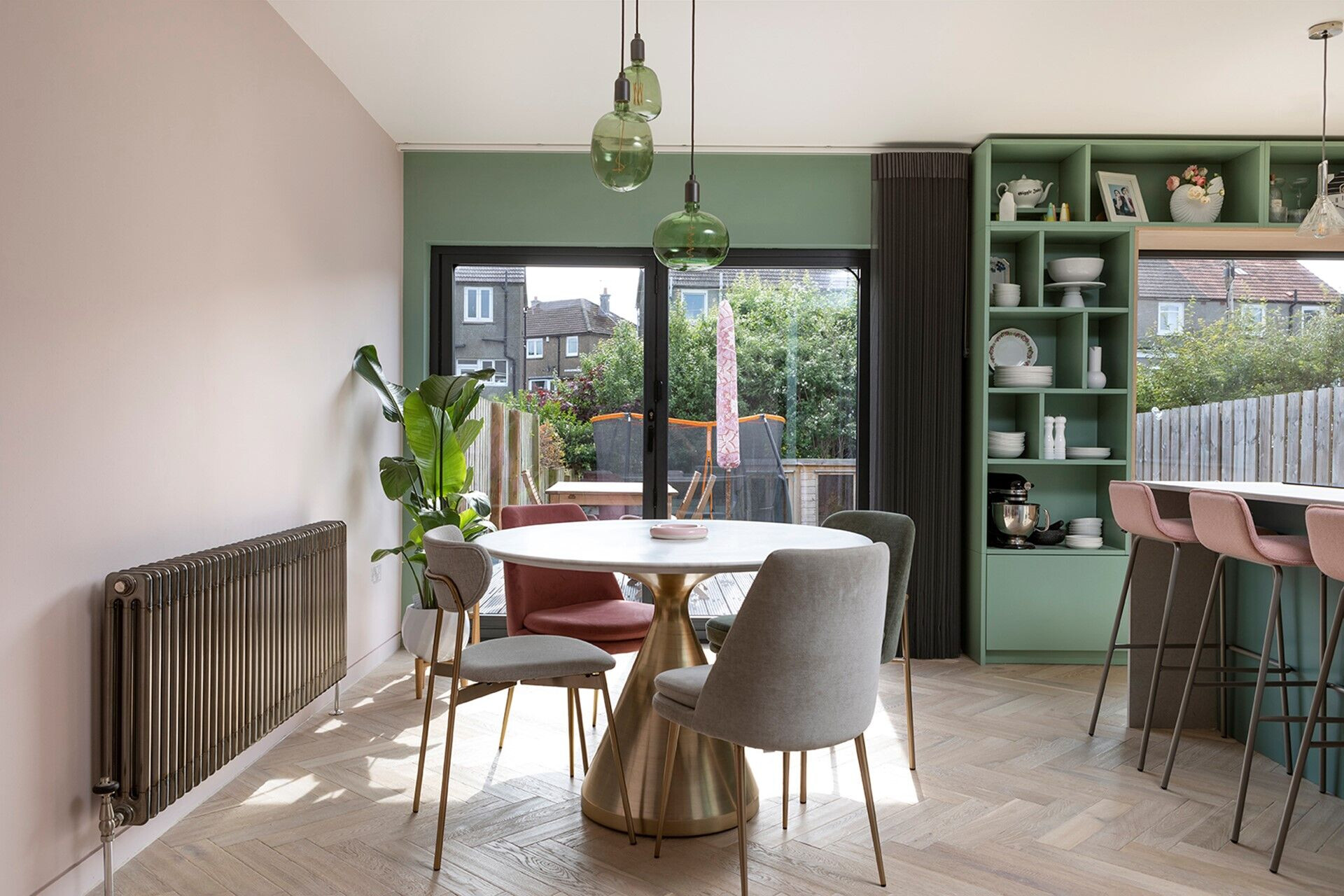 Outside of the main living space, a study / spare bedroom has been created to the front of the house in place of the old kitchen. The hallway has been widened to accommodate a bench, and a built-in coat cupboard has been created in the hall, providing a welcoming and practical entrance.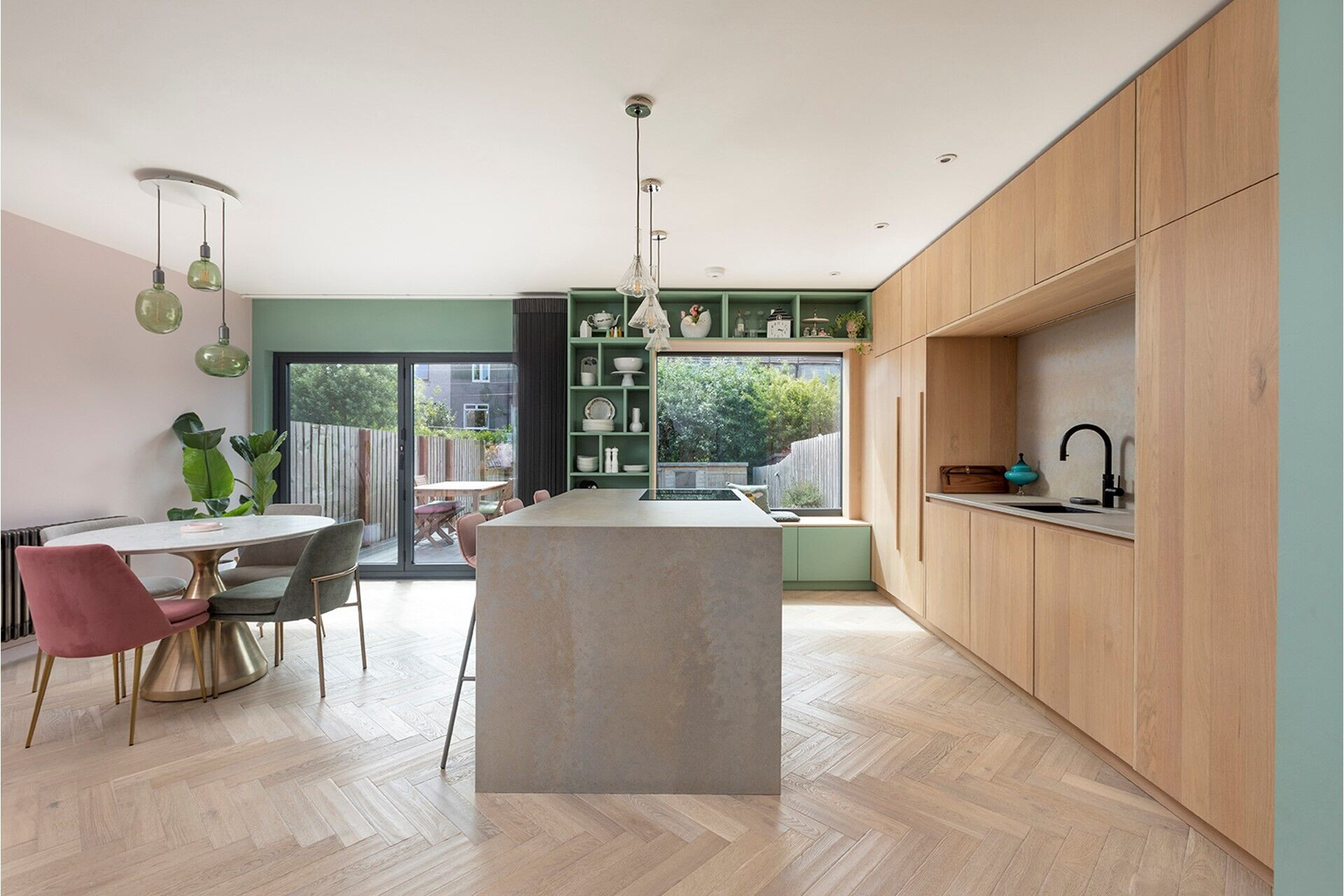 As the kitchen sits within the main living space, the units have been treated as a piece of furniture. AGORA worked closely with the kitchen manufacturer to achieve a minimal yet practical design. Ovens and other appliances are concealed behind full height oak doors, with a central alcove for the sink. Bespoke full height shelving provides a home for the clients' personal items, and also frames a large oak lined window seat.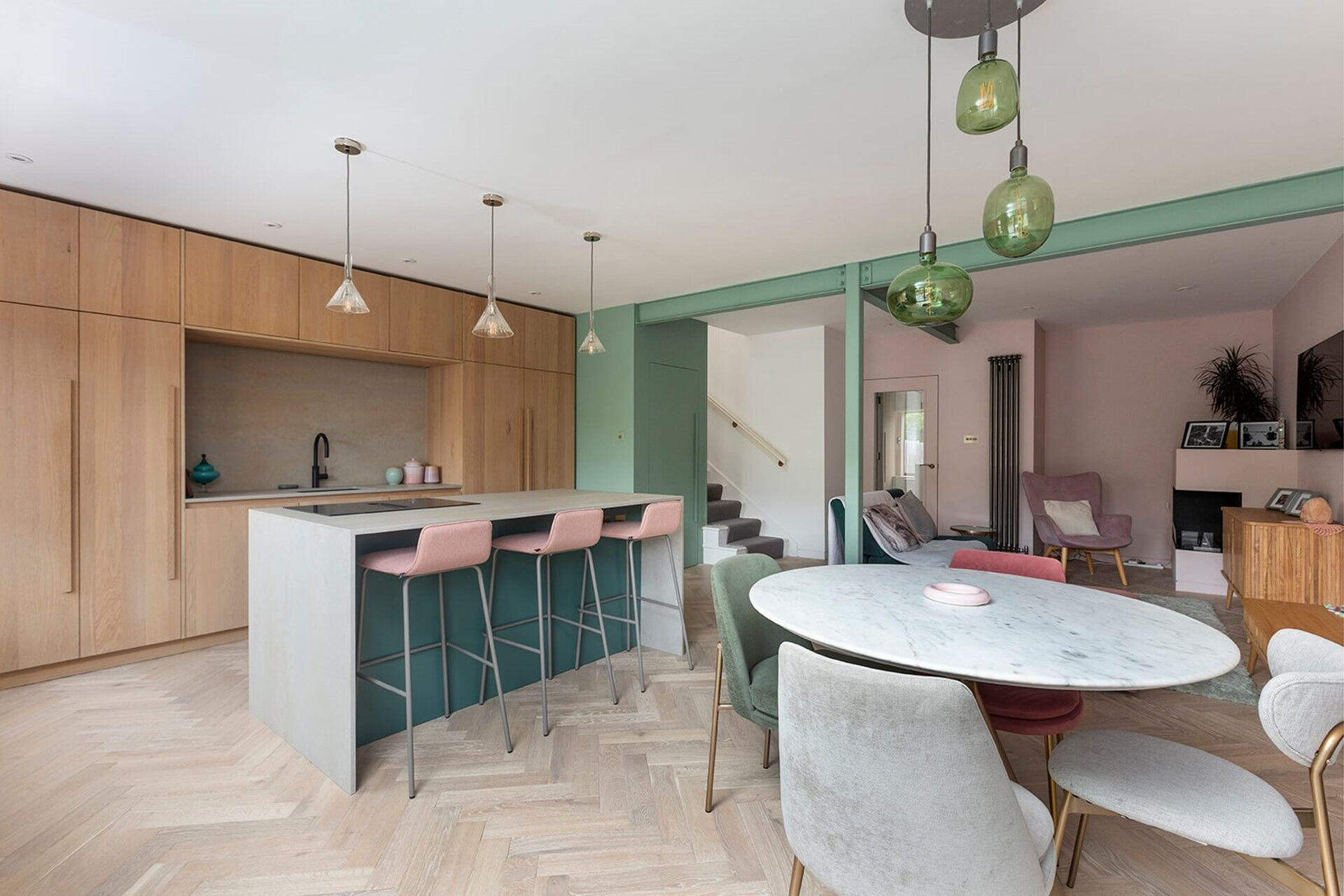 Minimal finishes were selected to enhance the feeling of space: flush skirtings, frameless doors, a simple fireplace, transparent switches and sockets. The same oak herringbone floor runs through the entire ground floor. The colour palette chosen by the clients runs through all finishes, from the kitchen, through walls and steelwork, to the soft furnishings.
Working to a tight budget, AGORA worked closely with the client, main contractor and specialists to achieve a high quality finish. The result is a calm and warm family space, flexible enough to accommodate large family gatherings as well as cosy nights by the fire.