In the rolling landscape of the Pajottenland, in Gooik, stands an old fruit farm that was converted into a new educational rural center. In collaboration with the engineering firm Daidalos Peutz, a large conservatory was designed and placed over the old farmstead as a protective gesture. This created a wind- and watertight intermediate environment that generously welcomed visitors, while the new program was housed in the old buildings themselves. The old dwelling house was converted into offices and a meeting room, the barn into a café with sanitary facilities, and the outbuilding with baking oven was restored as such. The conservatory itself consists of a white steel structure with three shed roofs, the southern slopes of which were covered with solar panels and the northern ones let in an abundance of light. While the conservatory provides protection in the winter, the single glass and natural ventilation through open panels provide much-needed cooling in the summer.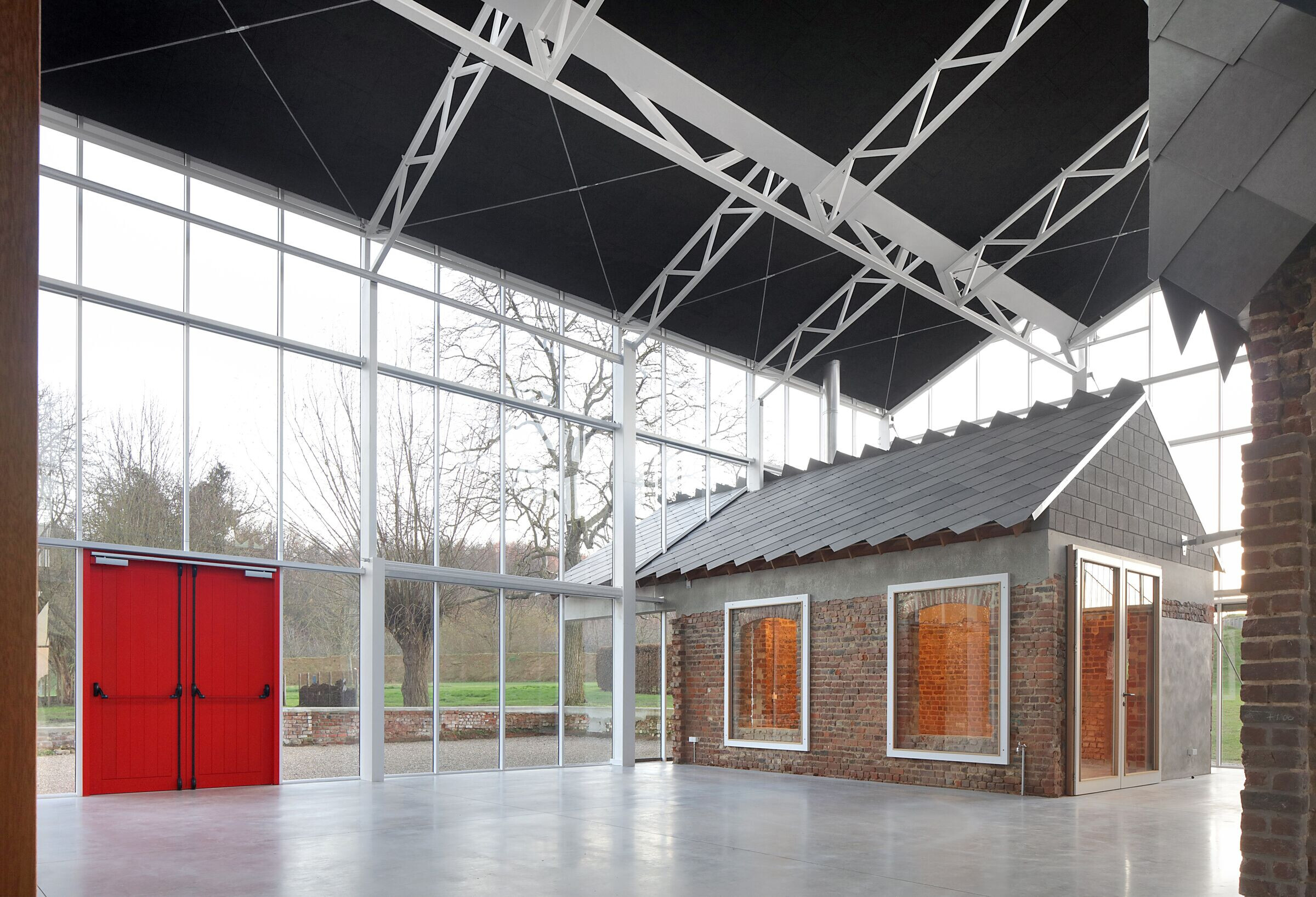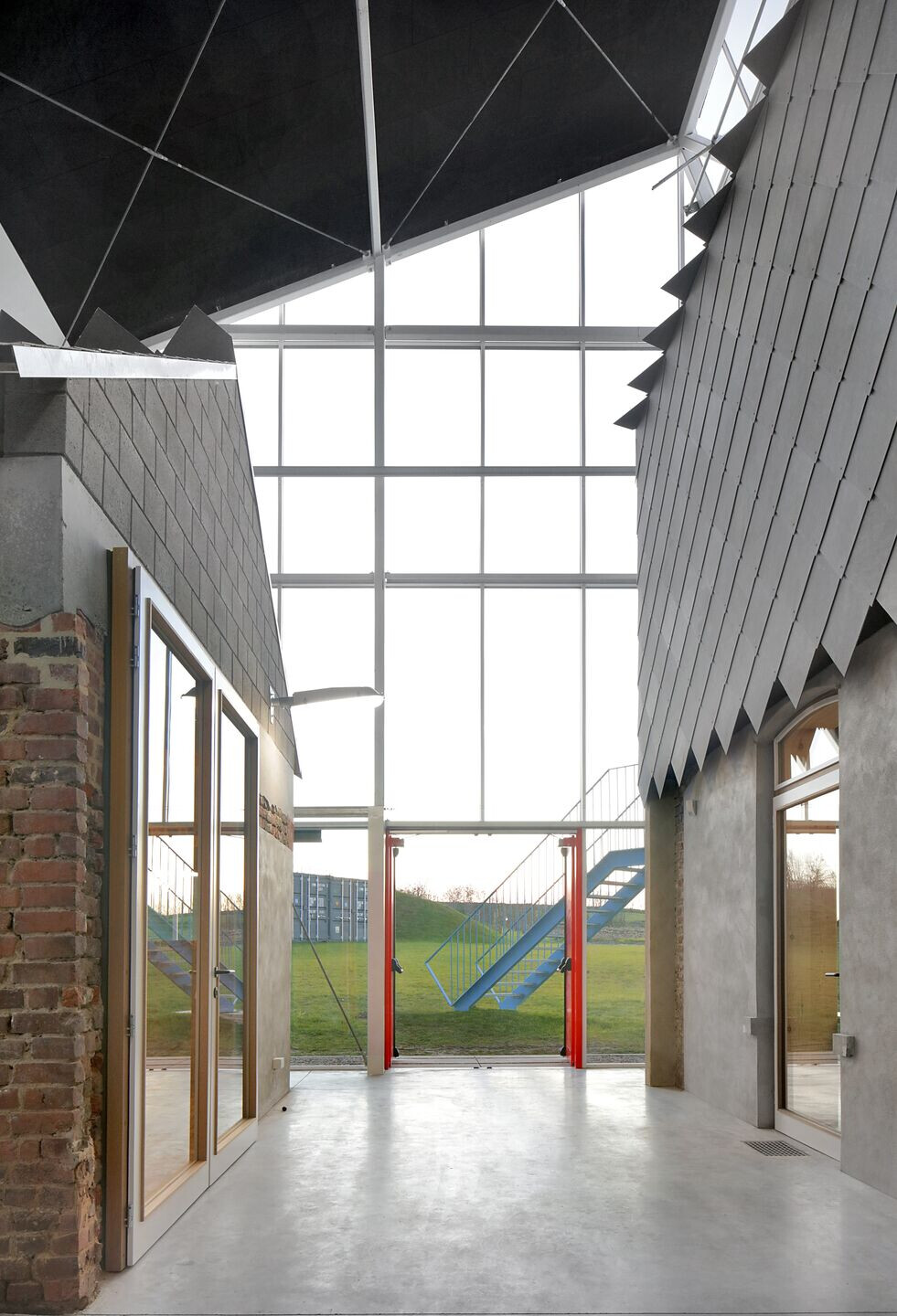 The challenge of the project was to align the historic architecture of the existing buildings with the requirements of a contemporary sustainability, resulting in a very precise vision of what it means to make an "inside" versus an "outside" and especially the spaces in between. Thus, the old buildings were meticulously dismantled and repaired where necessary, with only the spaces that strictly needed to be air-conditioned wrapped with clay and covered with a "blanket" of overhanging slates.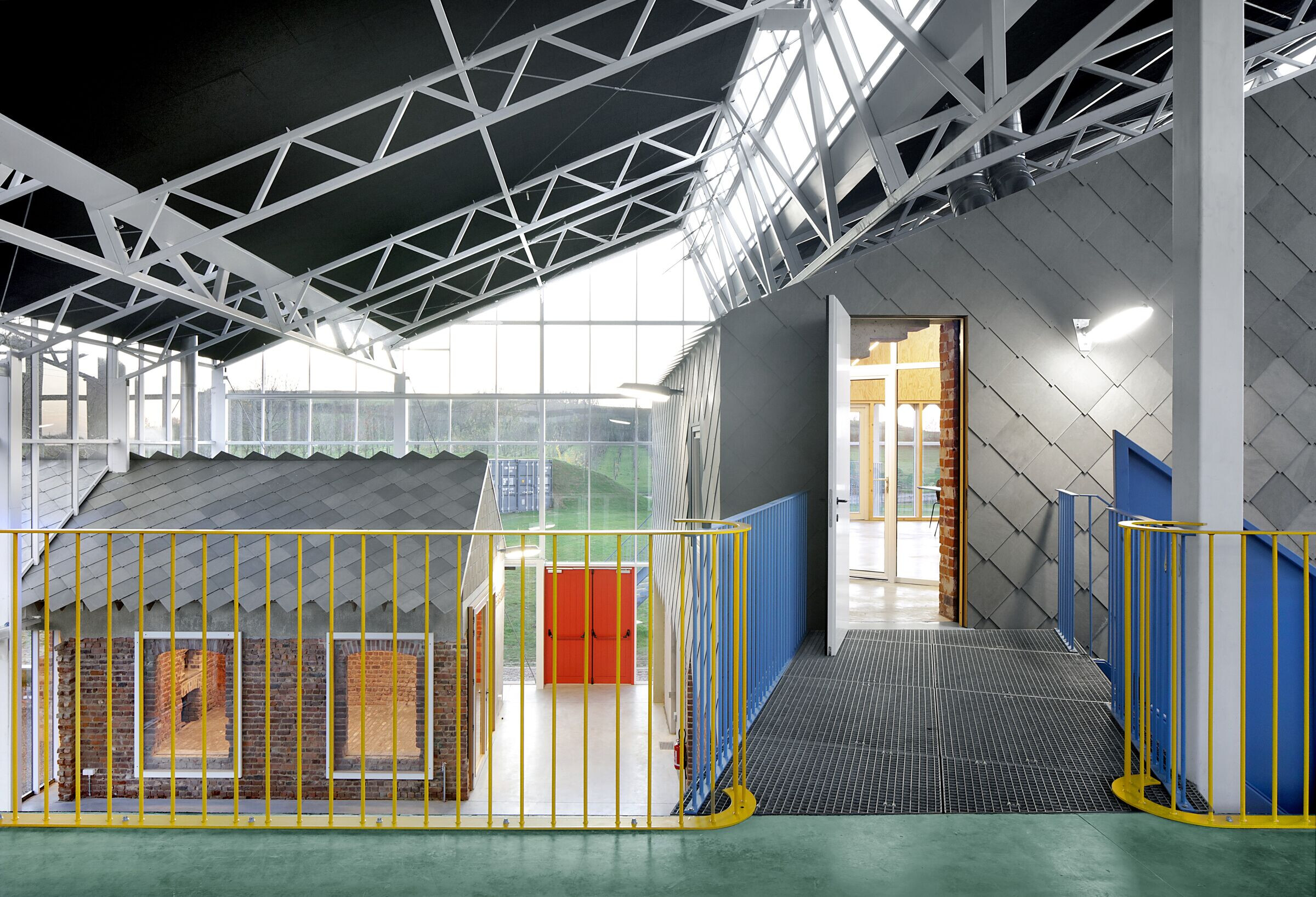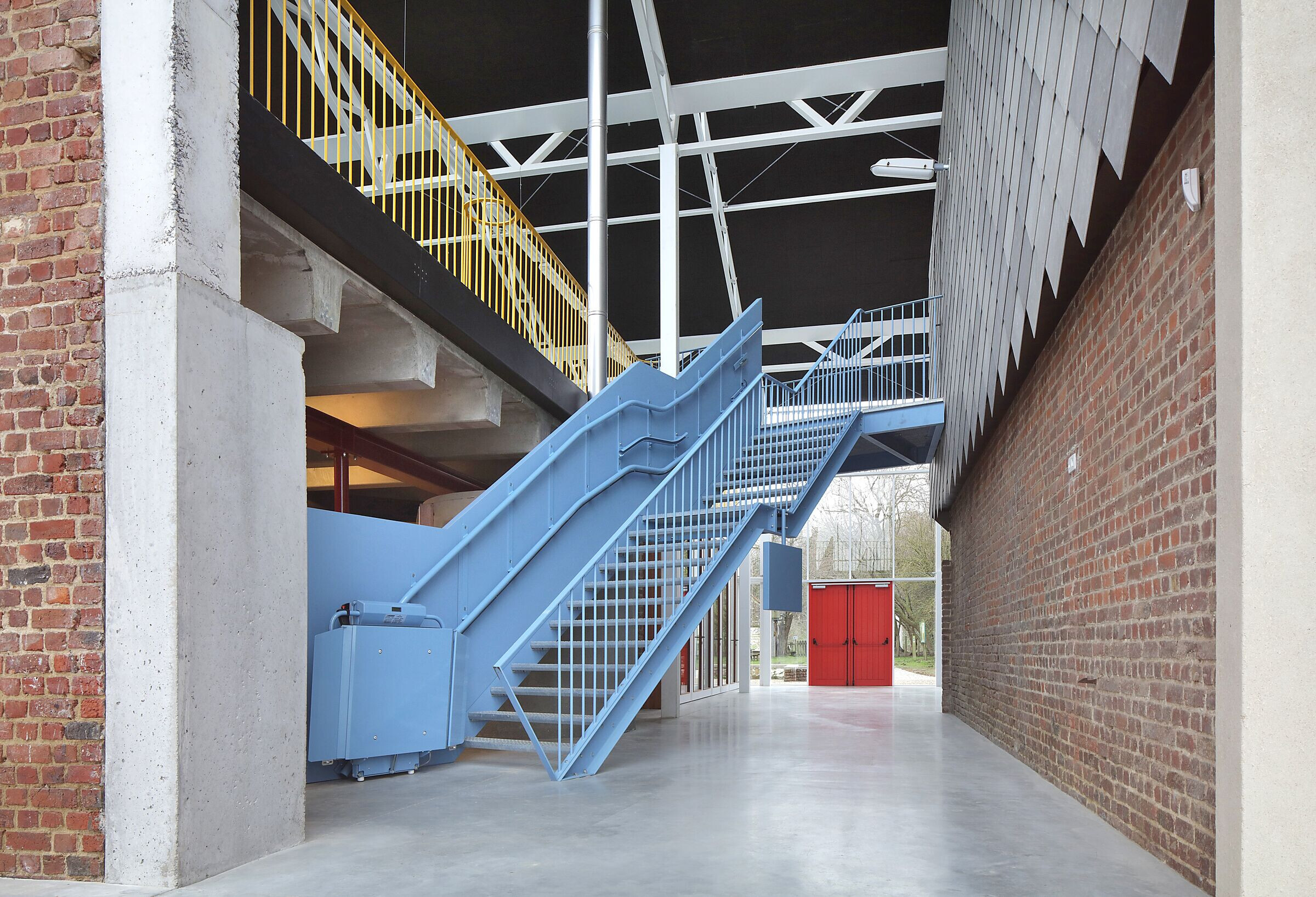 In other places, the old brick walls remain visible under the protection of the conservatory, with oversized window frames seeming to frame the architecture itself. Historic elements, such as fireplaces and hearths, were restored, opened up or cut through to give them new relevance within the whole. The result is a very precise layering of both materials and temperatures, of original buildings and contemporary additions. The buildings' essence lies in layering of old and new structures and its relation to the landscape it is embedded in. Sustainability, here, is never the result of far-fetched technical solutions, but of starting from a cultural and design-based sustainability.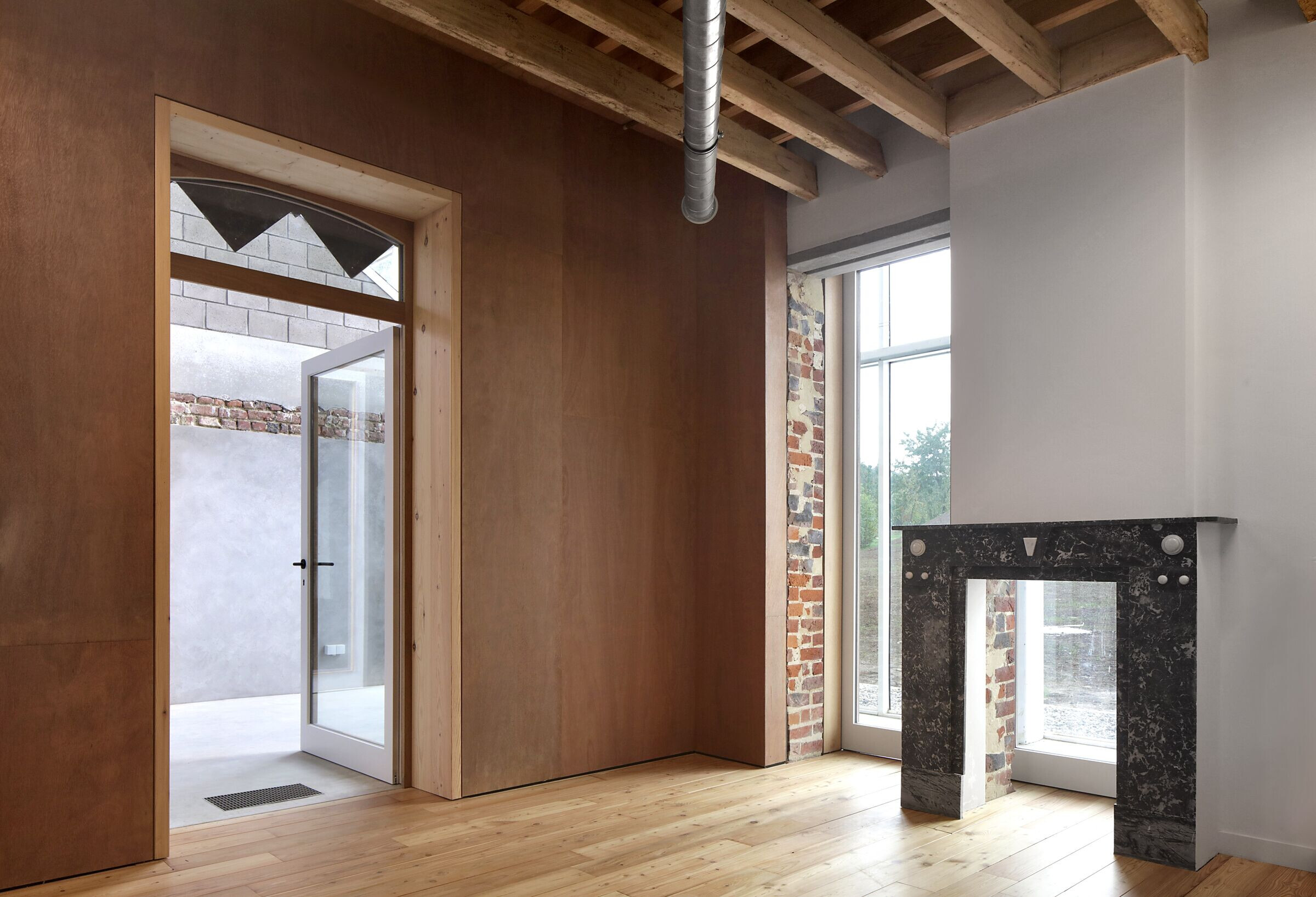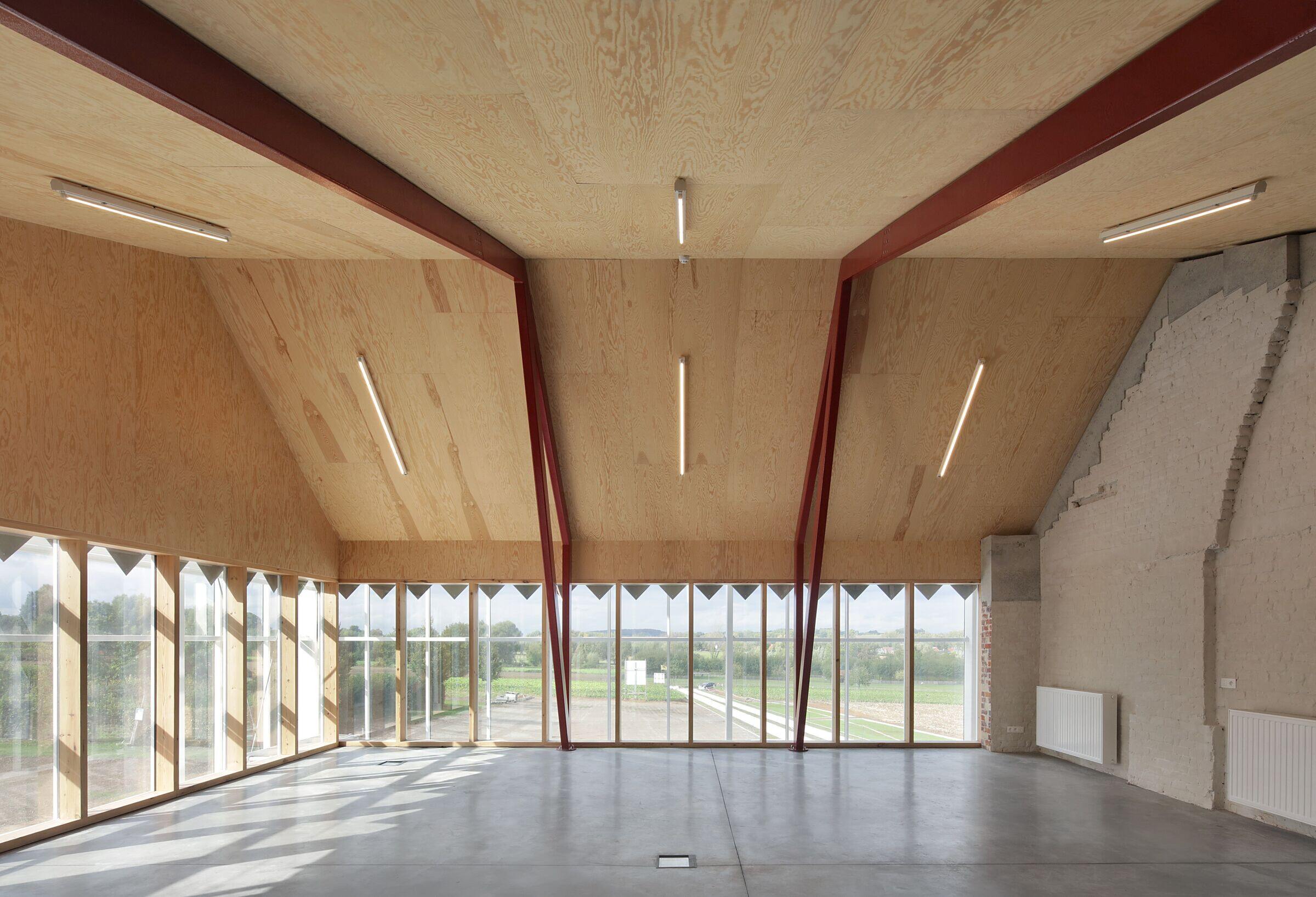 Team:
Architects: jo taillieu architecten
Photographer: Filip Dujardin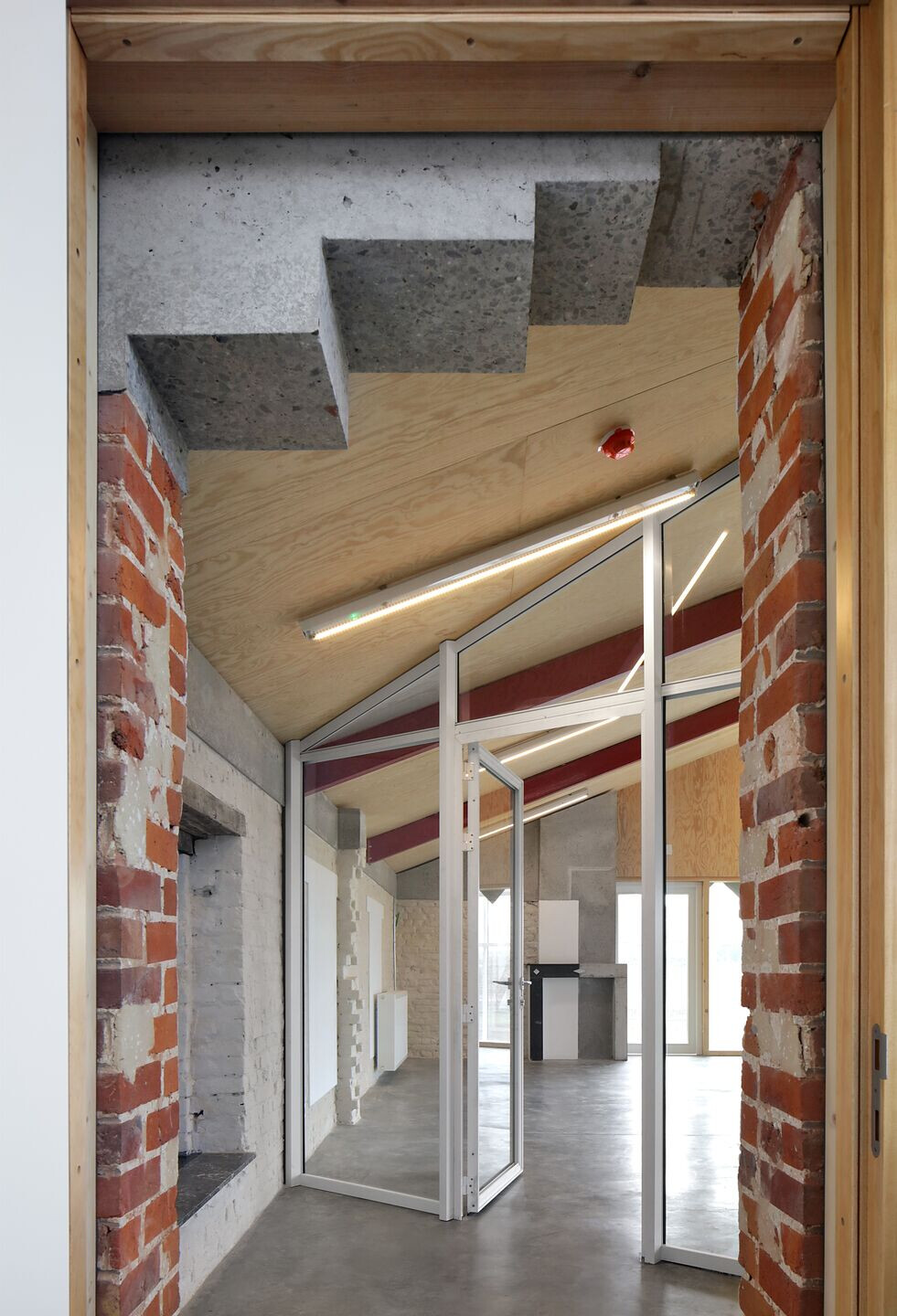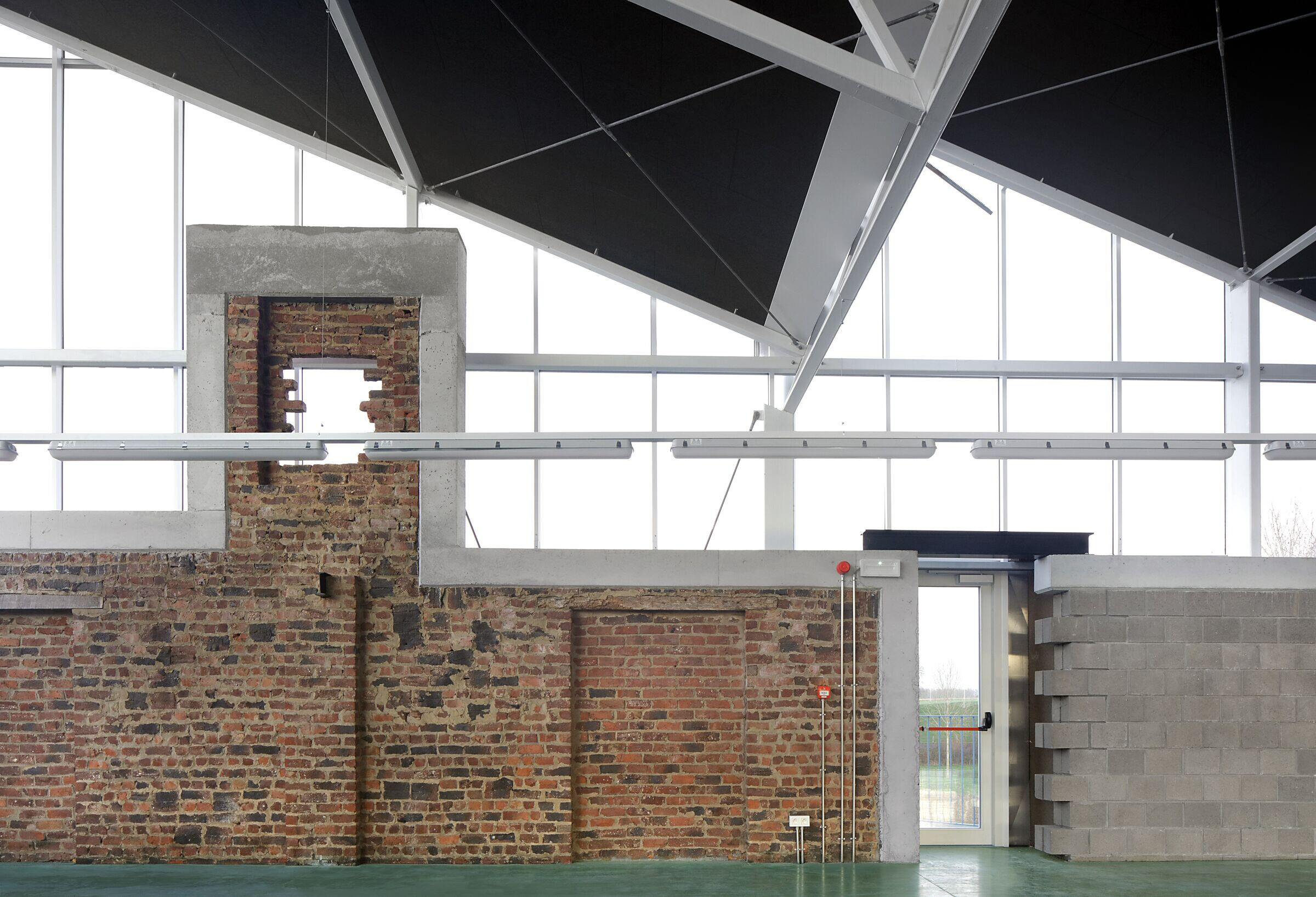 Materials used:
Lighting: RZB
Ceiling system: Heraklith
Elevators: Stannah
Facade slates: SVK
Insulation: gutex
Tiles: cipa
Acoustic floor: cdm-stravitec
Metal flooring: stacco
Floor: concrete floor (grey/green)
Floor: parquet