Concrete and wood parking lot dedicated to carpooling developed for Audemars Piguet.
The structure of the parking lot with sloping slabs connected to each other forms a path along which the parking spaces are arranged.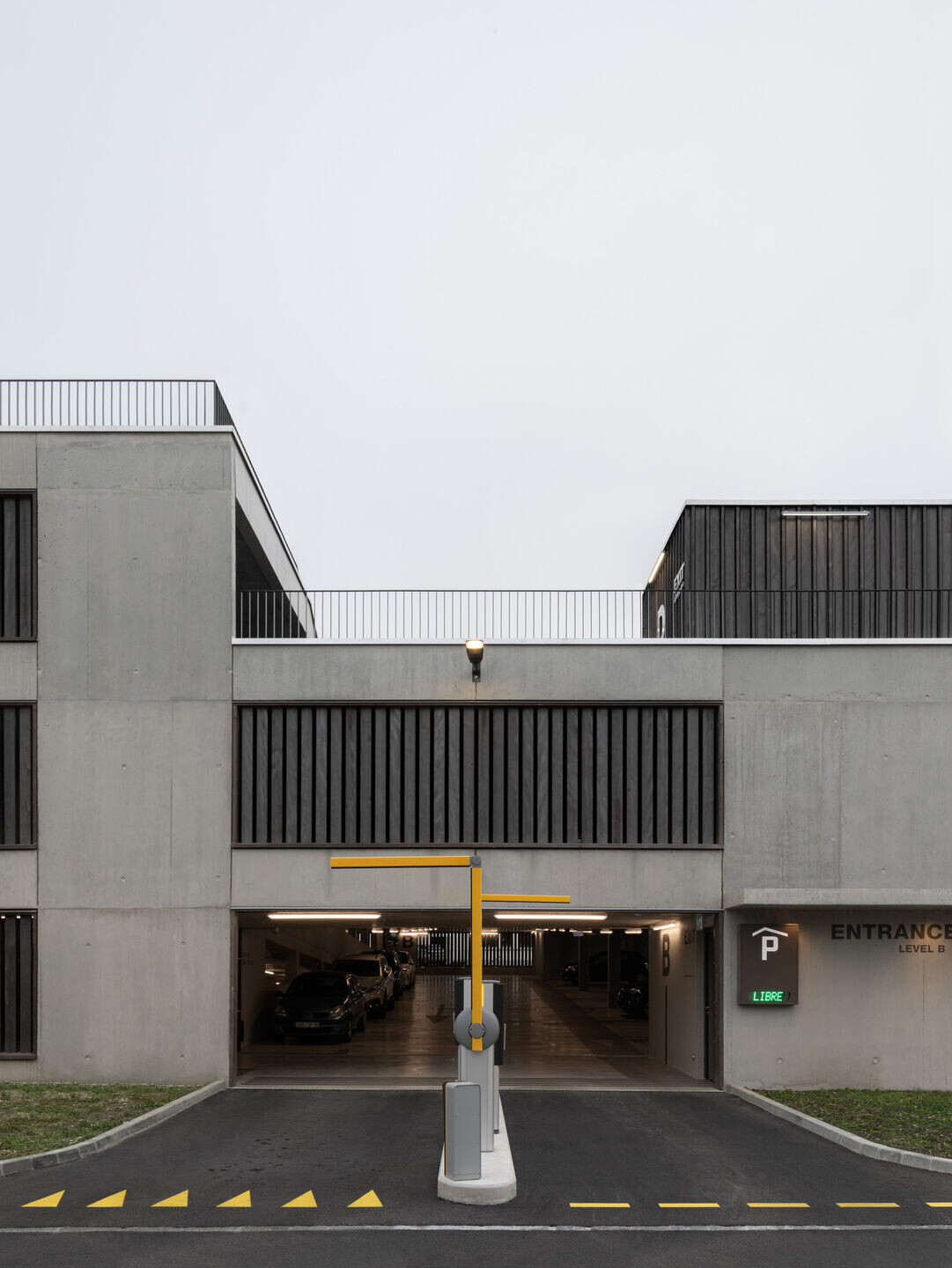 This strategy allows a compact project that adapts perfectly to the natural slope of the land, thus obtaining a calligraphic silhouette that reflects the structural concept through its volumetry.
The filling between the slabs and the reinforced concrete parapets is a wooden cladding whose slats follow different inclinations to protect the building from the weather and at the same time allow natural ventilation thanks to their spacing.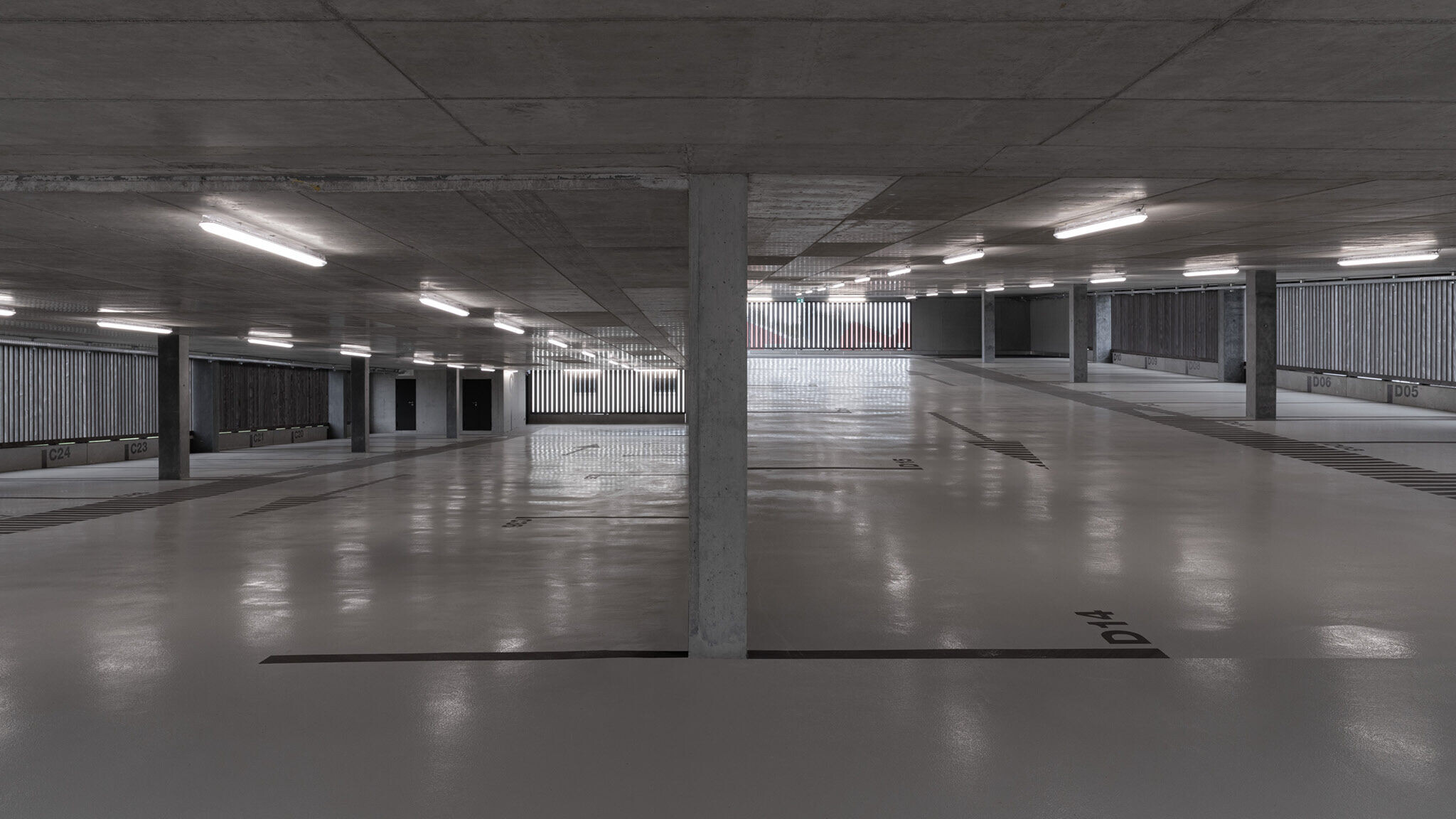 In addition, the visual effect created by the slats allows the façade to be animated by producing different effects of perception depending on the observer's point of view.
Depending on the location of the observer, the cladding can filter, reveal or hide the interior of the parking lot, and this perception changes as the observer moves.