Two interlocking structures, a school and stacked sports halls, form a new urban setting for Addis Ababa Square towards the west. With their height and architectural language, they relate to the surrounding buildings and thus give the square back its original proportions. On the other side, towards the east, the two structures form a sheltered playground for the primary school pupils with variously designed open spaces. The perforated brick facades with the upright window formats typical of Leipzig's inner city support the metropolitan character of the building.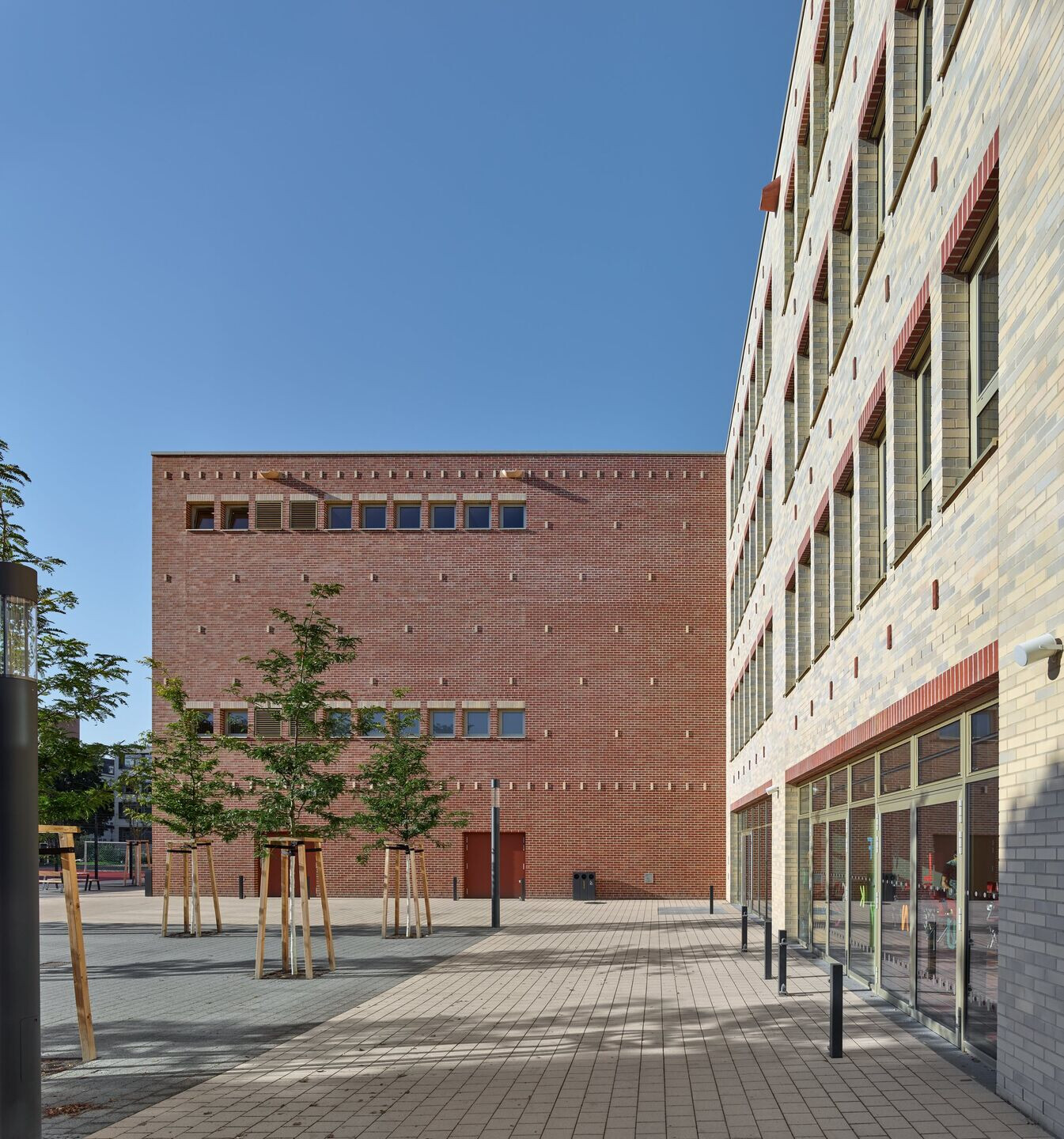 The two colours of the bricks support a clear image of the building parts, school and sports halls. The primary colour of one is the accent colour of the other and vice versa.
Protruding clinker bricks, bands, lintels and freely formed roof spouts break up the façades, set important design accents, pick up on historical elements of the surroundings and thus tie in with clinker brick and masonry art of earlier eras.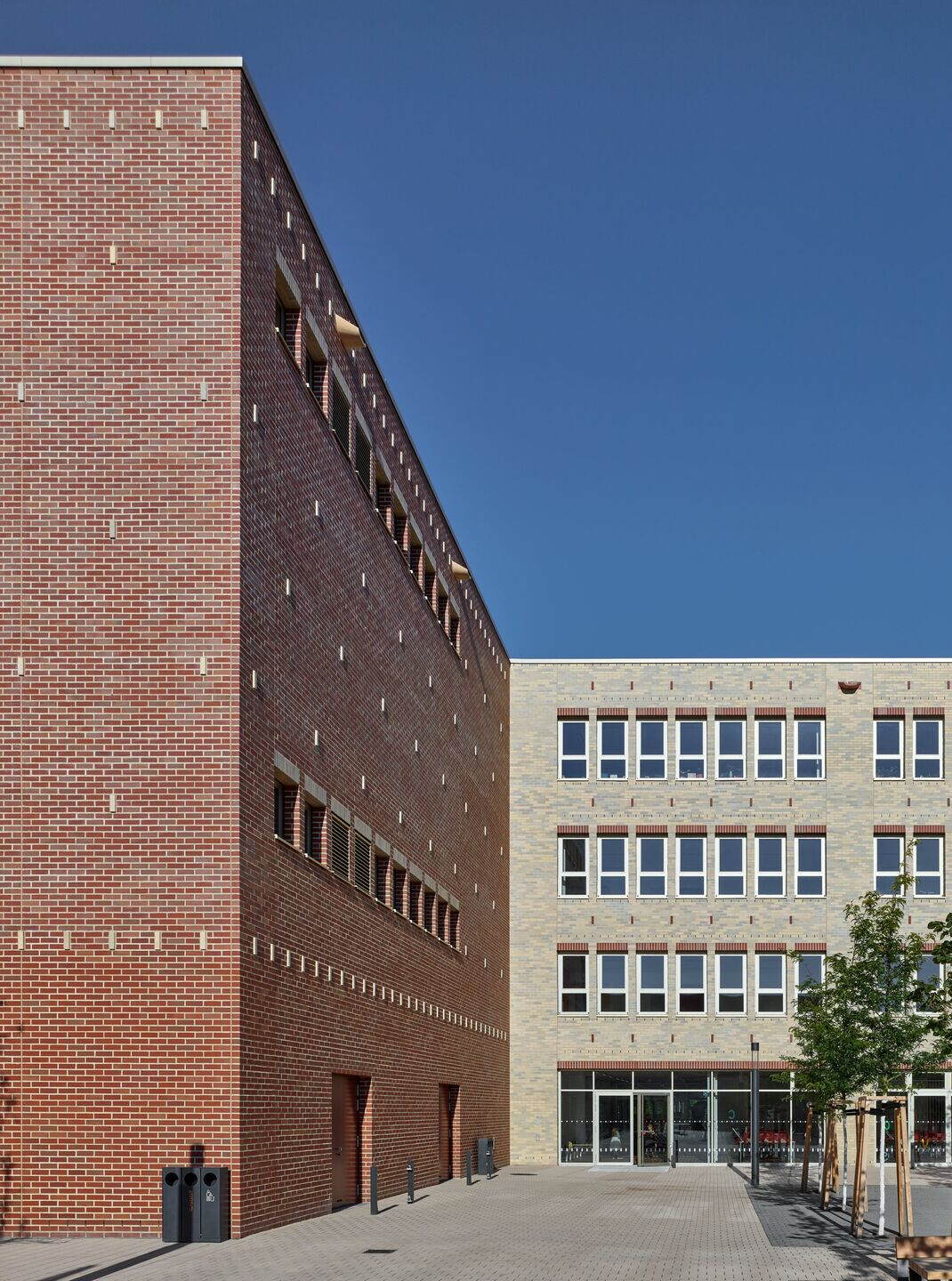 The heart of the school building is the atrium, which floods all floors with light. The staircase leading through the air space widens out on the ground floor to form large rows of seats, as in a theatre. This is where the school community comes together. The school and sports halls are accessible and connected barrier-free on every level. In the evenings, however, both parts can also be used separately. Wood and coloured linoleum inside the entire building, together with the red and yellow bricks of the facades, create a warm and sensual atmosphere for life in the school.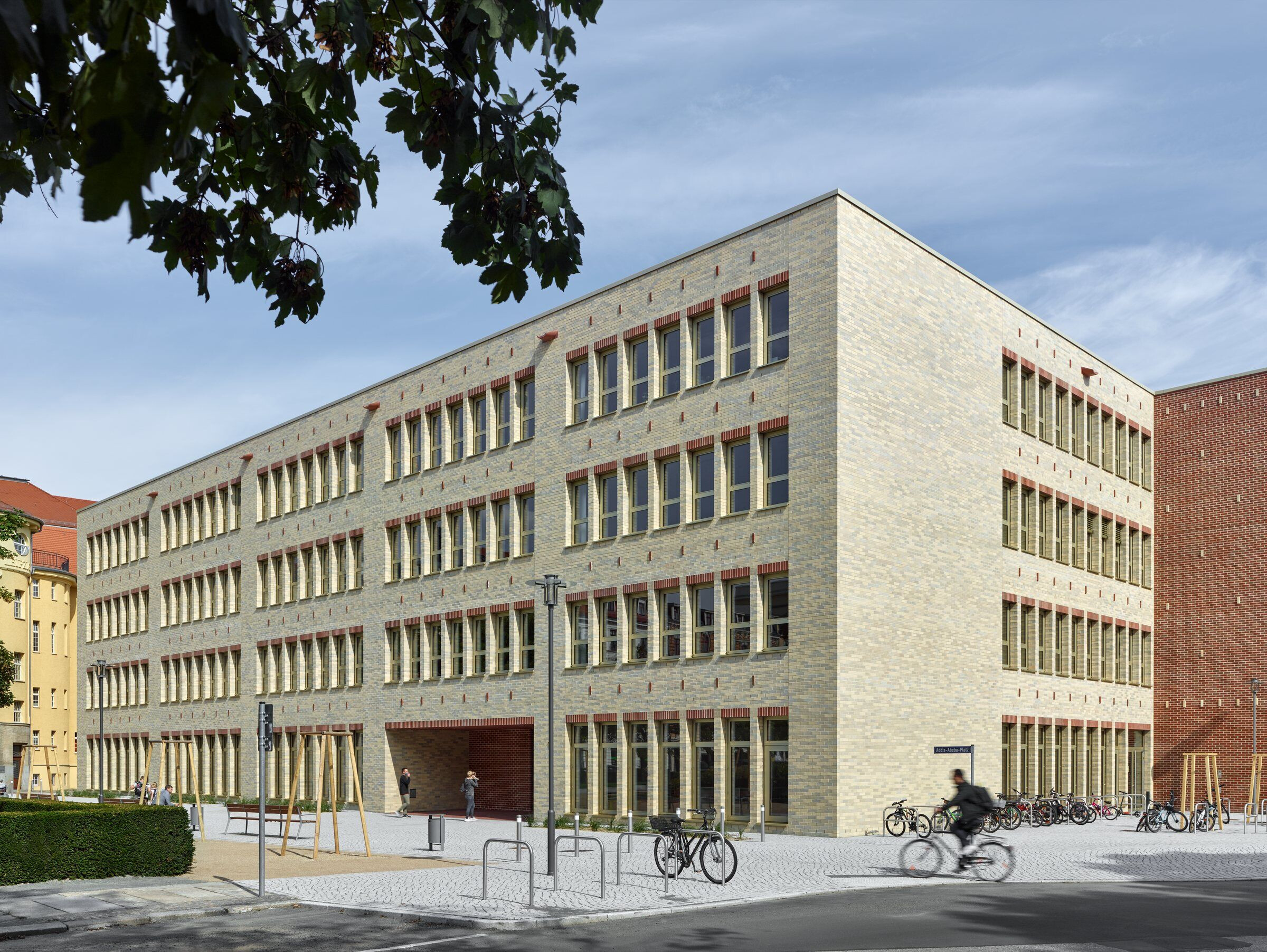 Through the almost comprehensive use of solid wood multi-layer acoustic elements made from renewable raw materials, the use of wooden windows, extensively greened roof areas, a very high insulation standard (based on the passive house standard), the comprehensive use of presence-controlled LED lighting, the use of a mechanical ventilation system with a very high degree of heat recovery, and the use of recycled building materials in various areas (e.g. support pads, bricks, etc.), the school has been able to achieve a very pleasant atmosphere.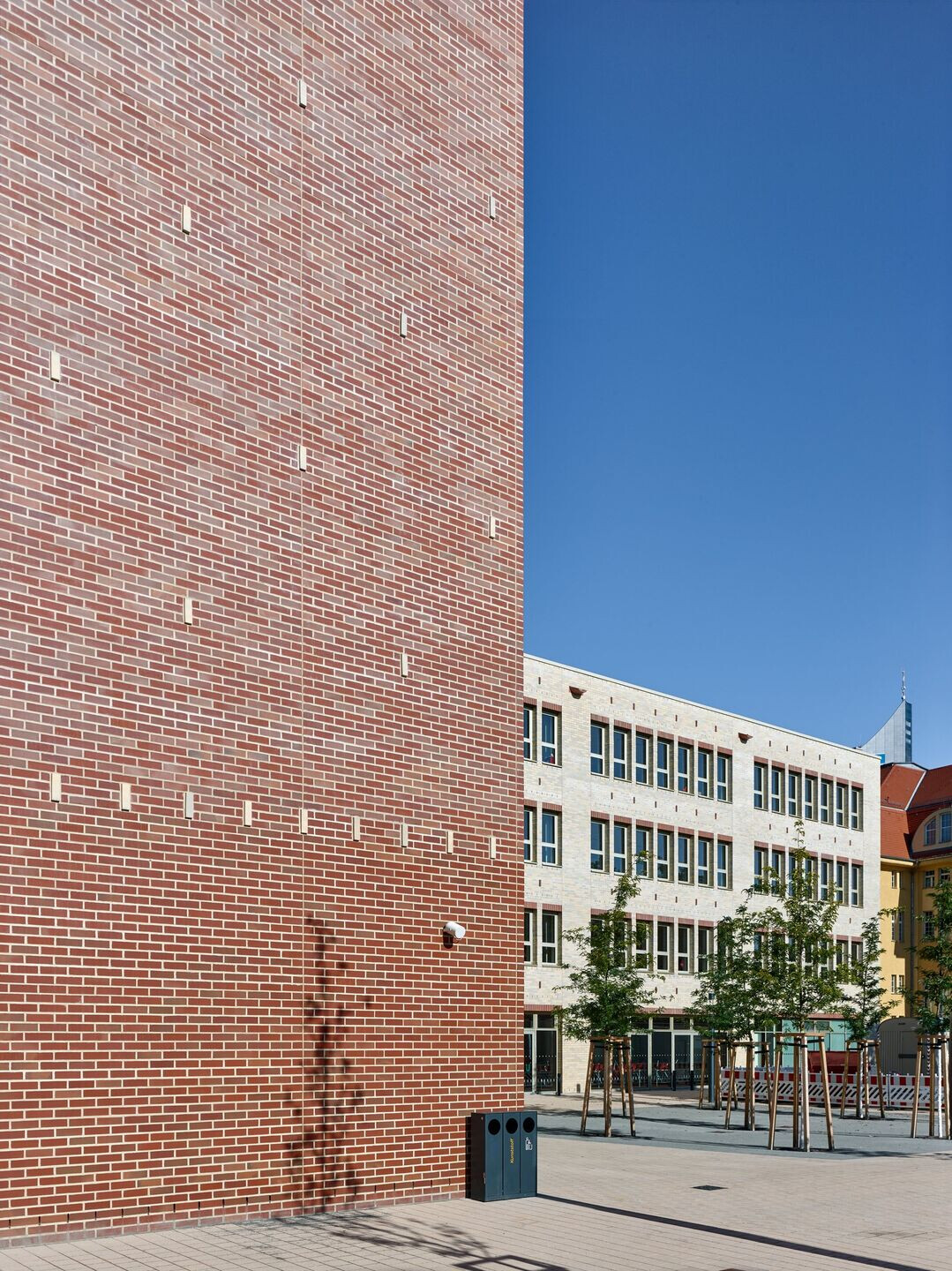 The use of recycled building materials in various areas (e.g. support pads, brick façade) has made a significant contribution to sustainability, ecological building and energy saving.
Team:
Structural design/Fire protection/ Thermal building physics/ Building acoustics: Staupendahl und Partner, Leipzig
Technical building equipment: Zimmermann und Becker, Leipzig
Outdoor facilities/Sports grounds: Freiraumkonzepte, Bad Lausick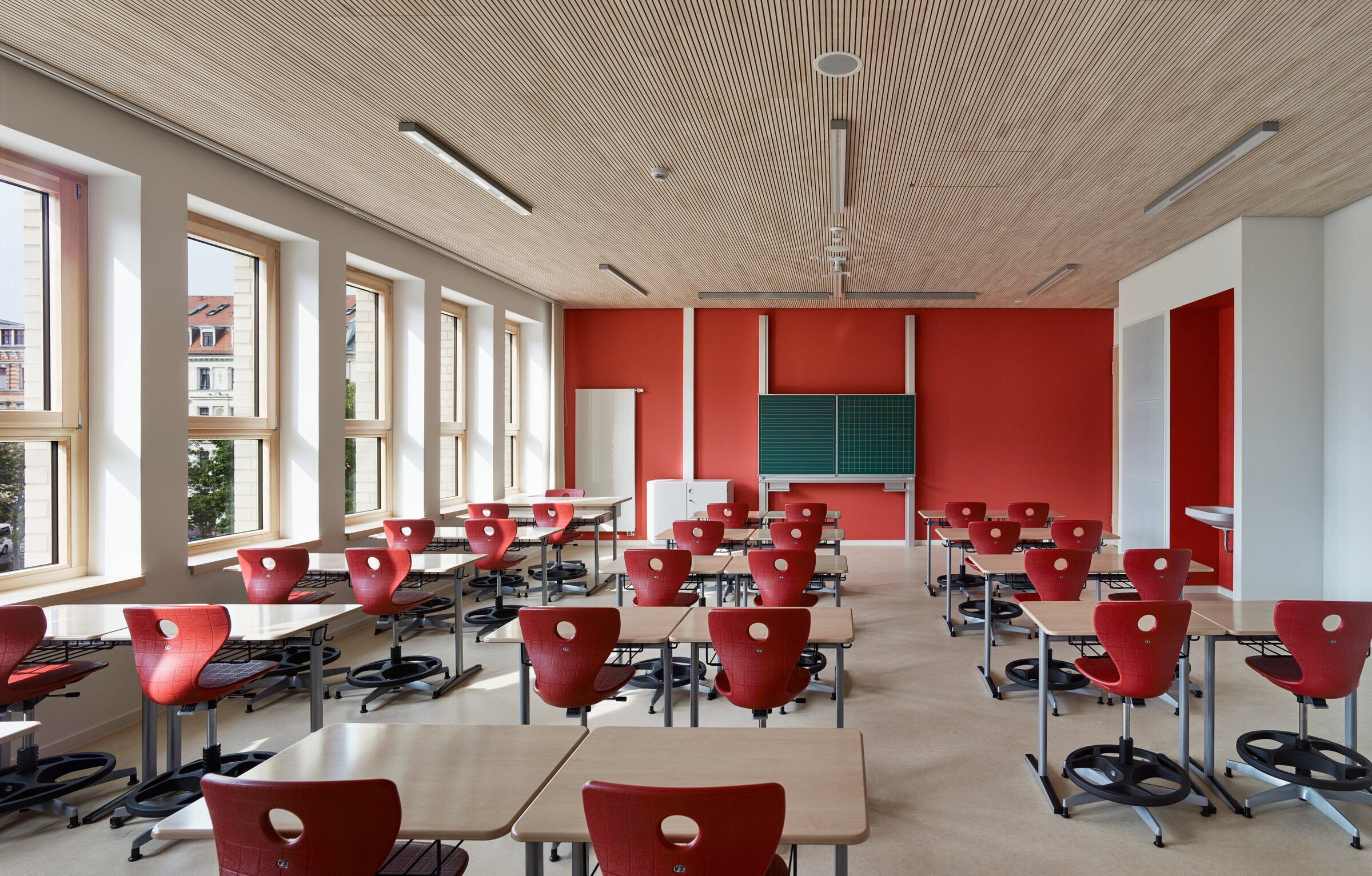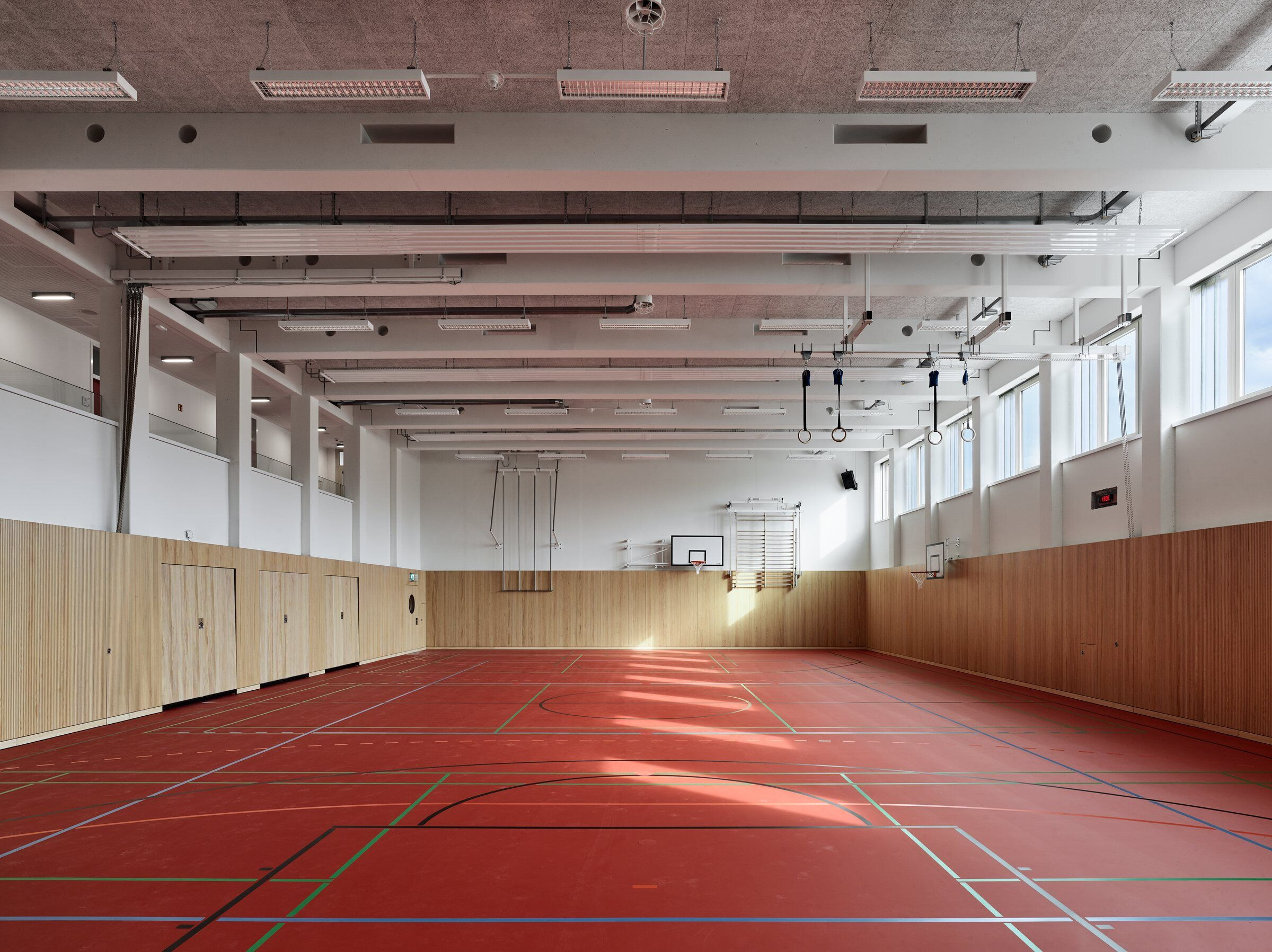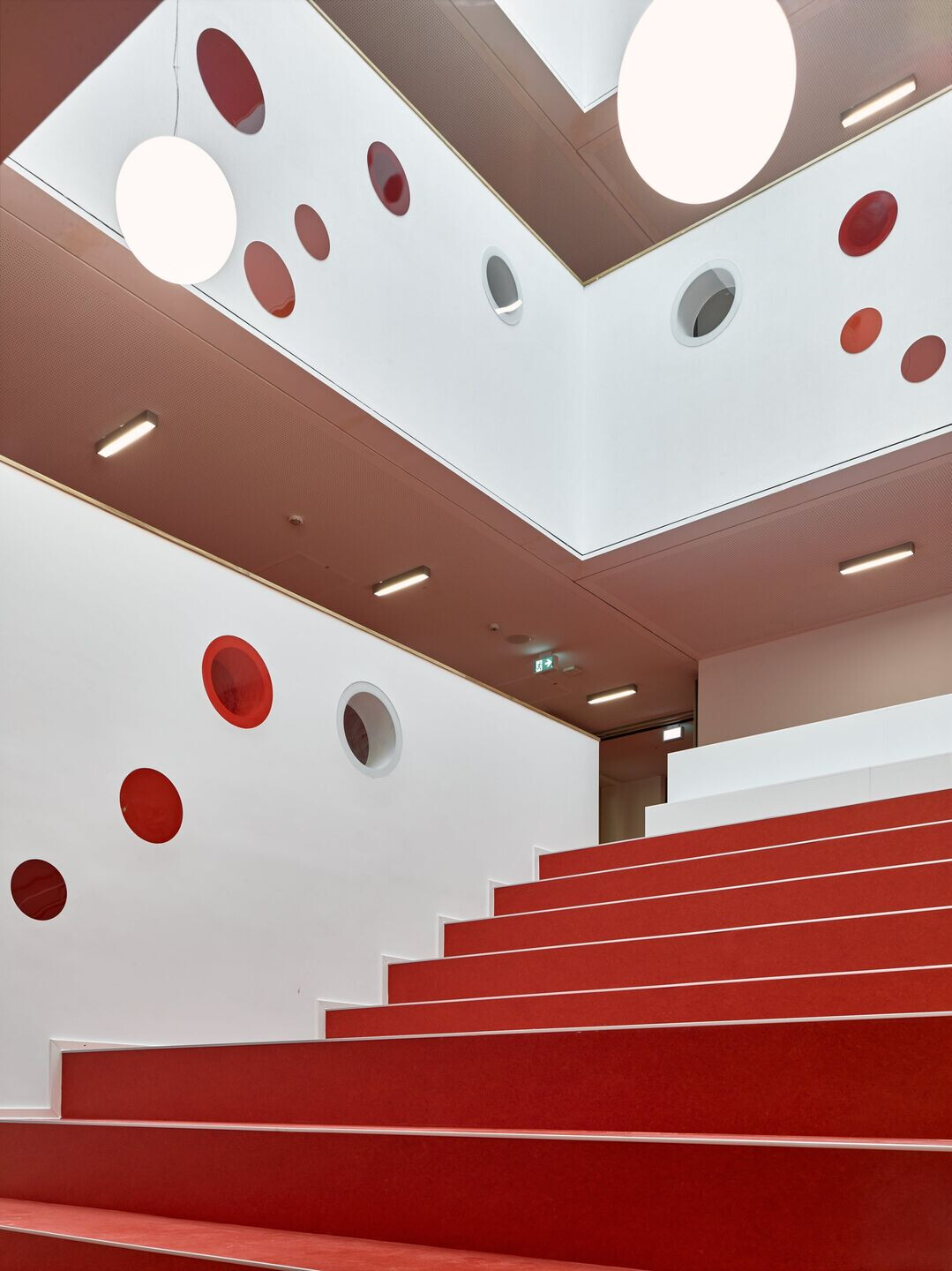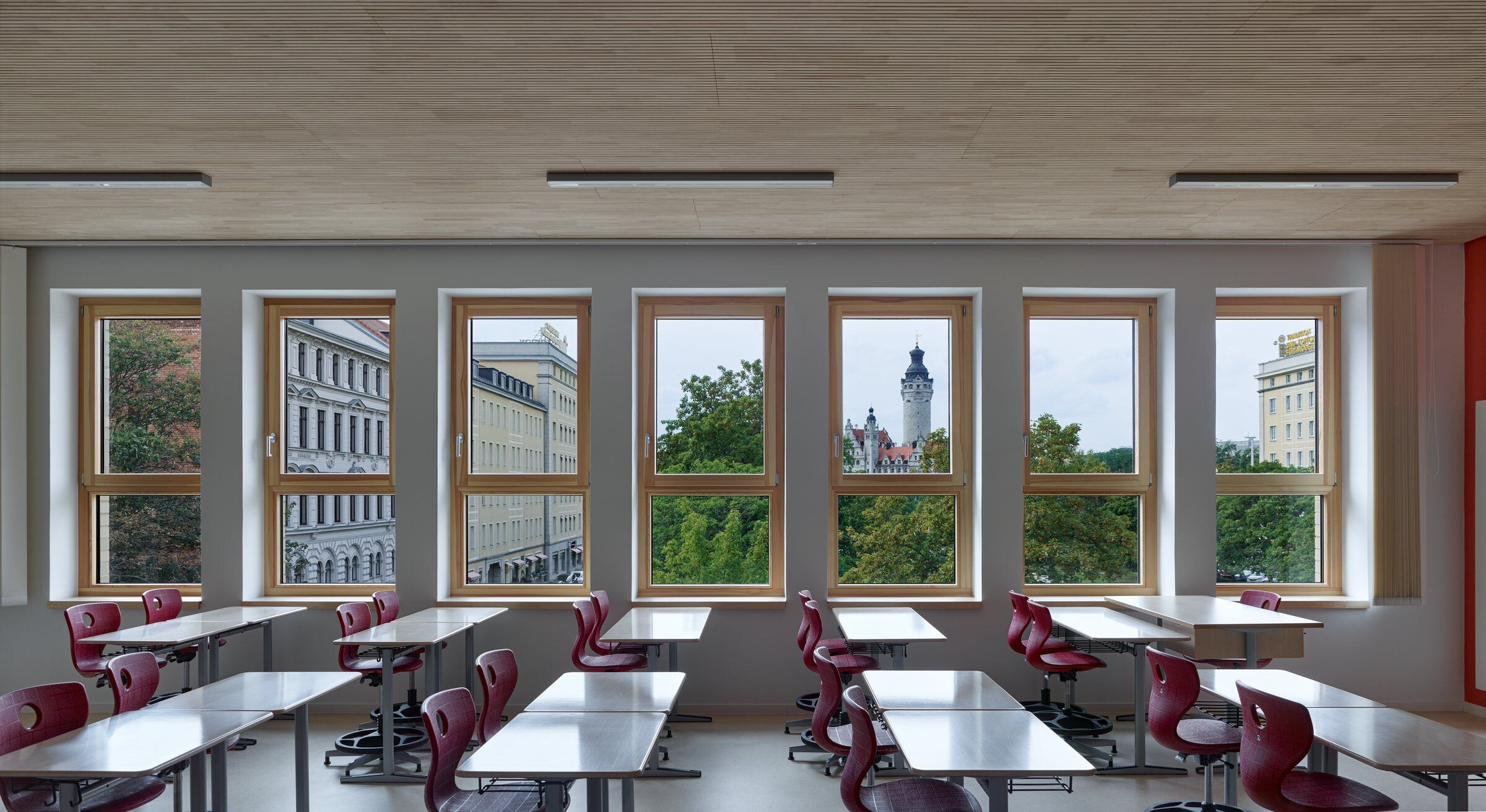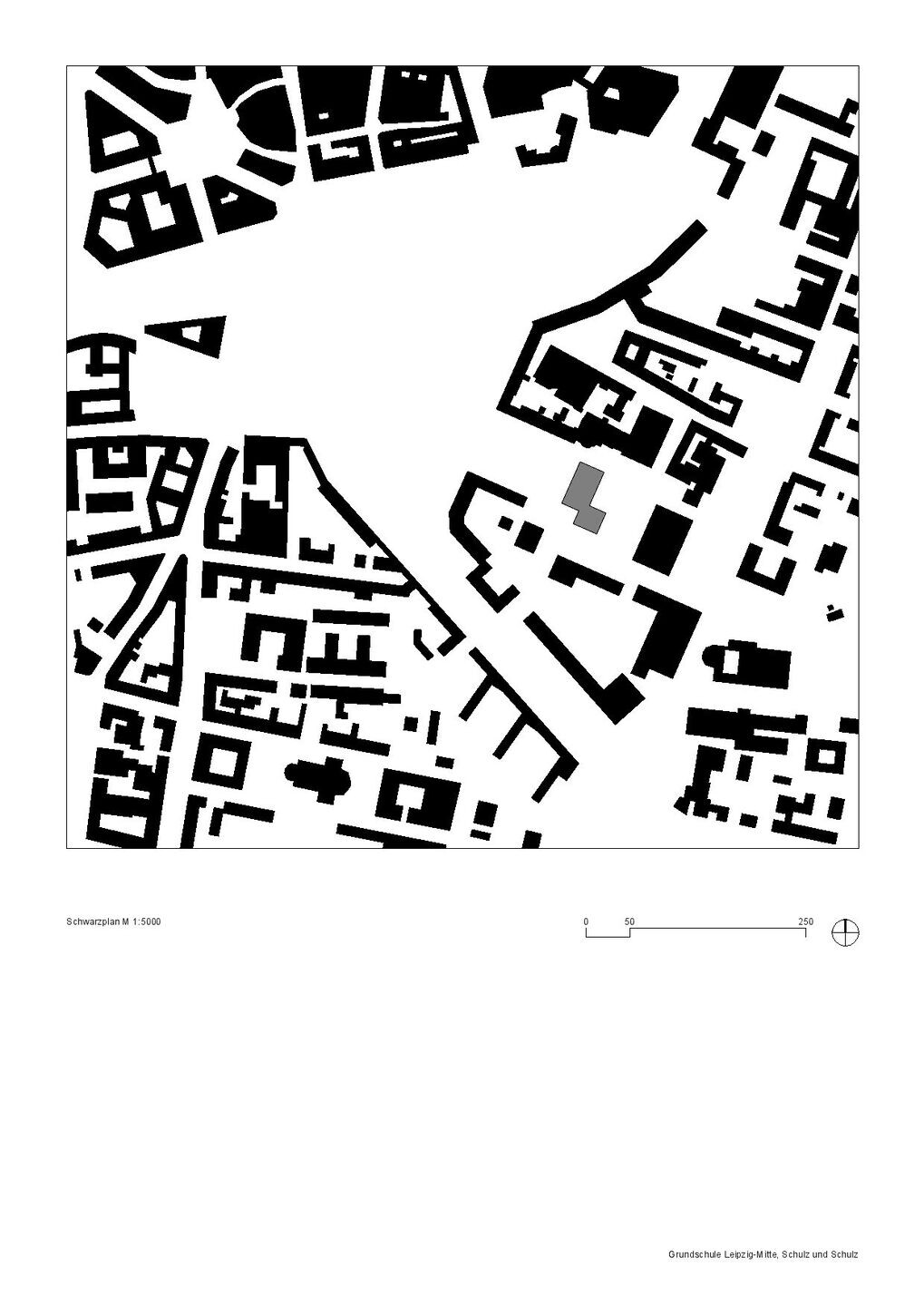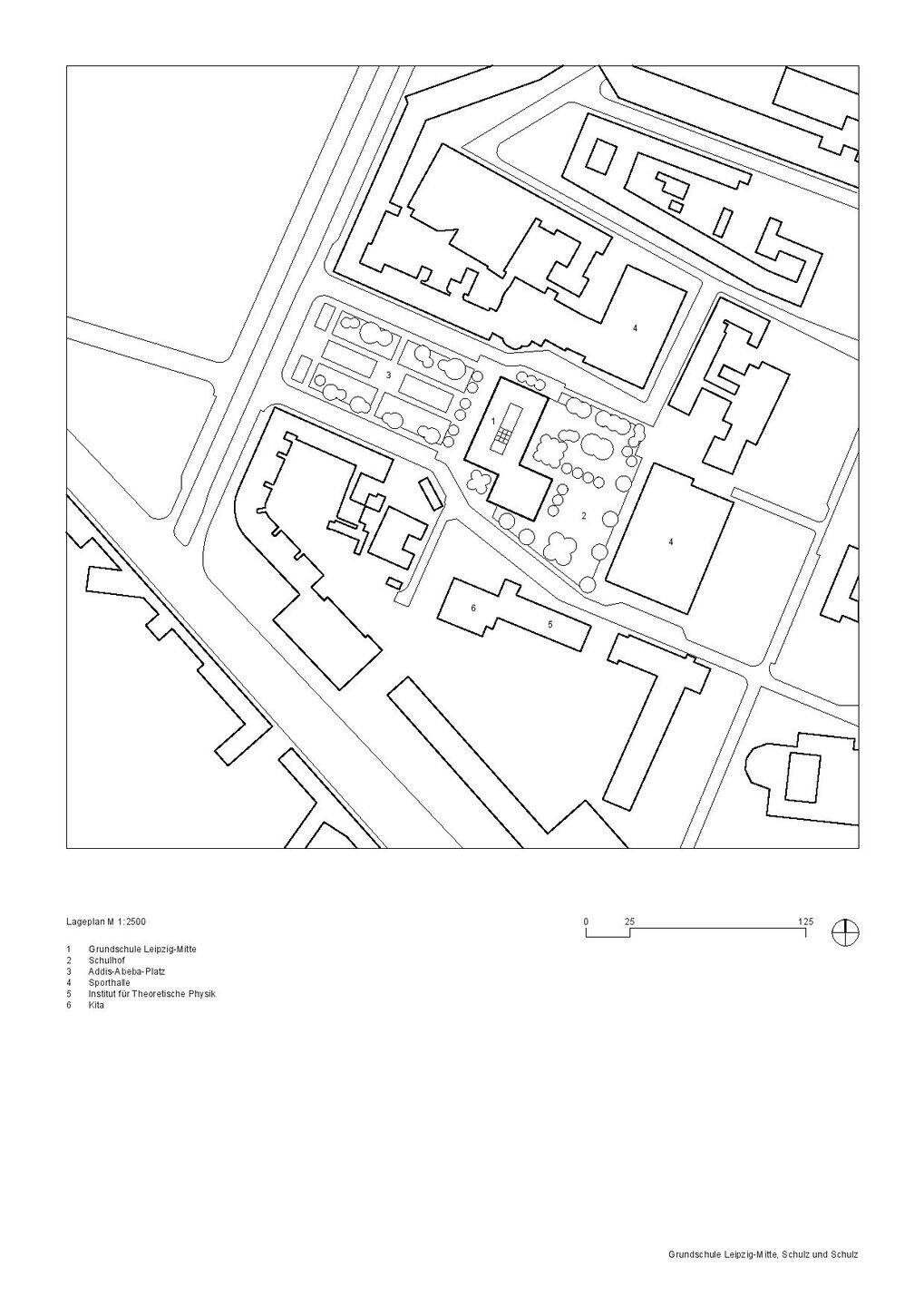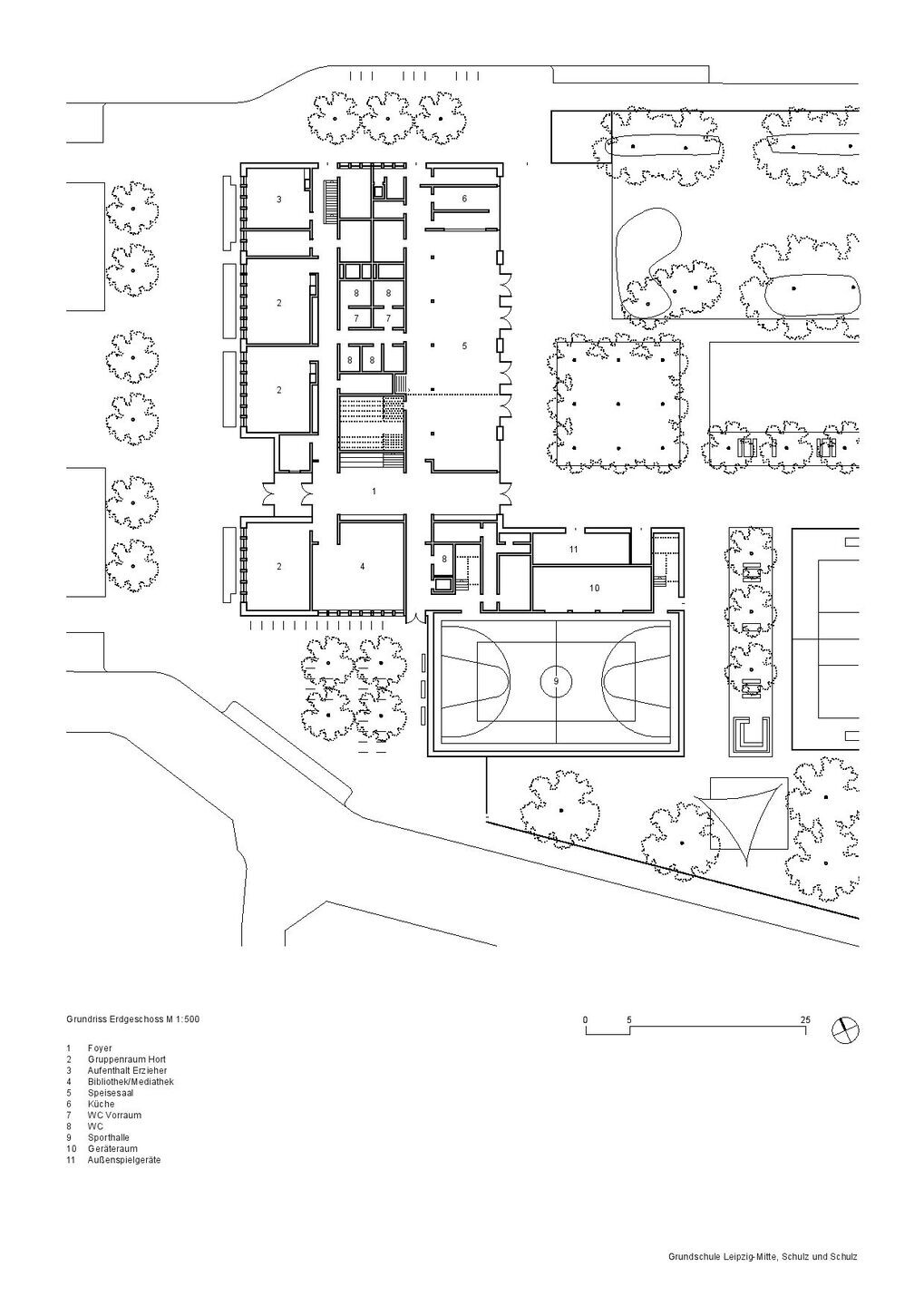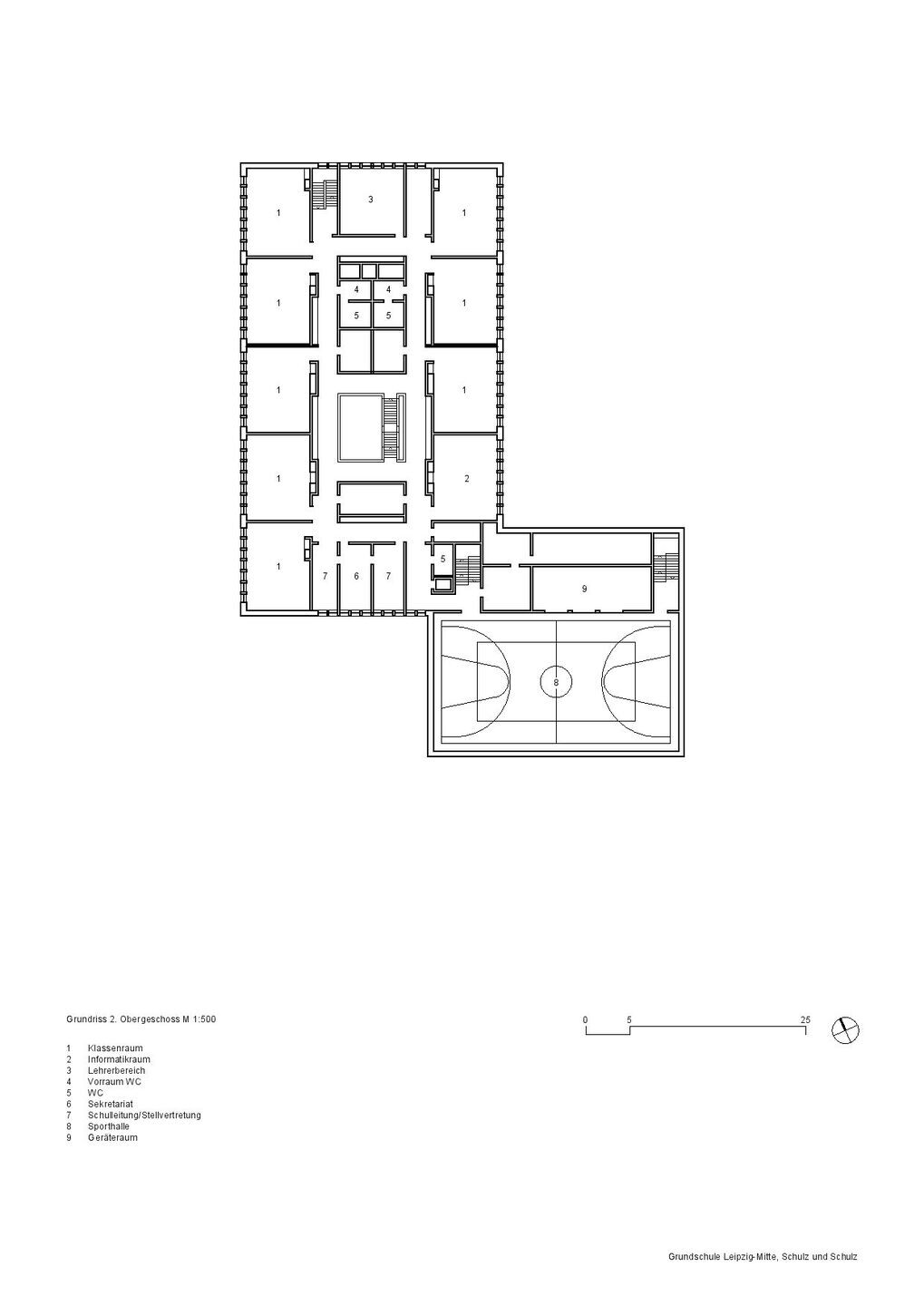 Material Used:
1. Facade cladding: Wall brick:
STP-NF-2B (Arezo flamed) and
STP-NF-8L (light red-blue-multicoloured)
Fa. Janinhoff
2. Flooring: DLW Linoleum Marmorette LPX, Gerfloor
3. Doors: Schörghuber
4. Windows: Batimet
5. Roofing:
Waterproofing with VEDAG
Vedafloor
Green roof
system Feldsaaten Freudenberger
6. Ceiling cladding: LIGNO Acoustic Light, Lignotrend
7. Interior lighting: Trilux