The private clinic is located in the administrative building of the former GANZ plant in Budapest, Hungary. In its design, which was taken care of by architects Péter Lenzsér, Mátyás Jug, and Krisztina Dobó from Lenzsér és Társa Kft, it was important to look at several factors. The interior was designed primarily to suit both, patients and attending doctors.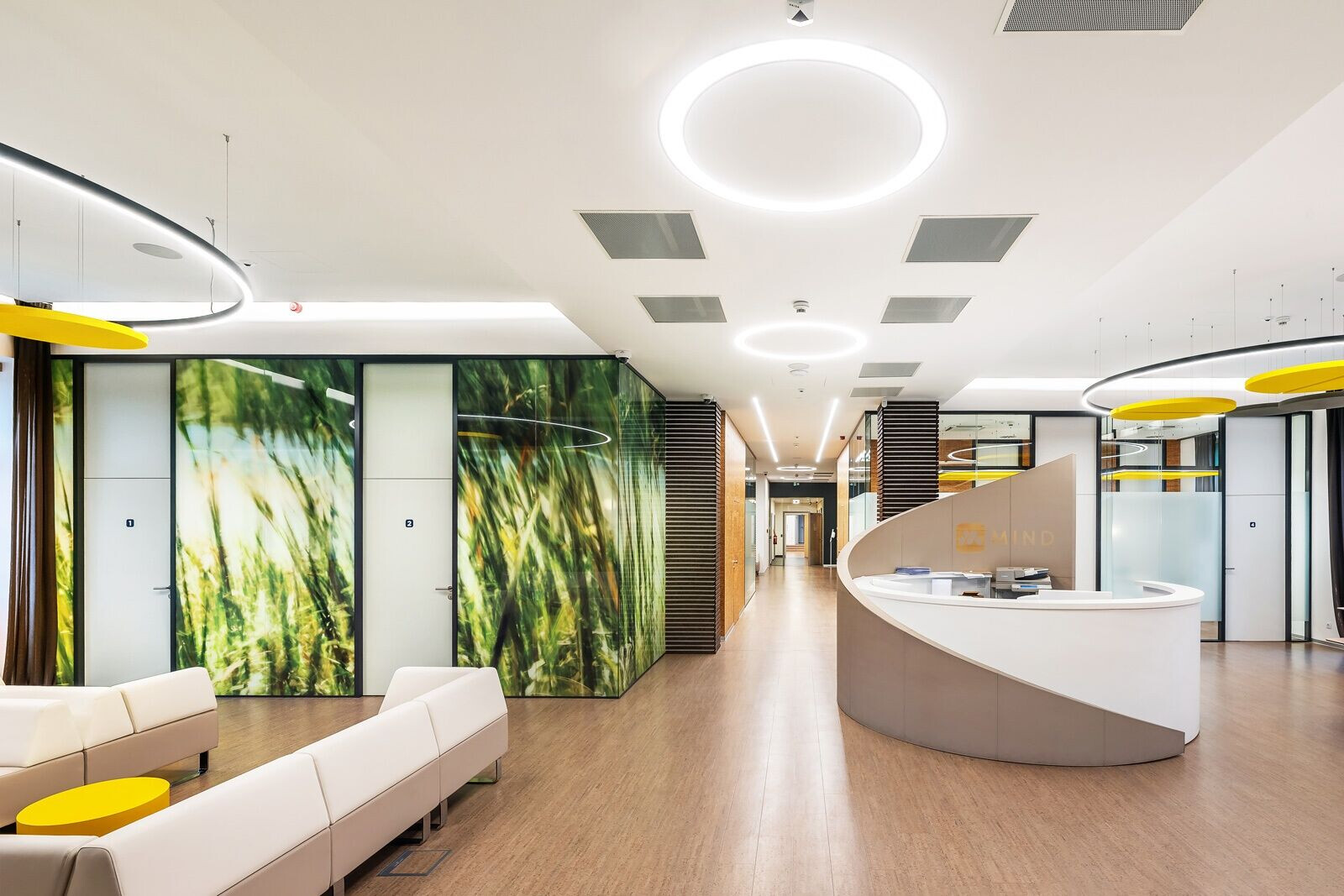 "The waiting room itself should be spacious and clear enough. At the same time, however, it must offer an intimate space for patients and their relatives, "explains Péter Lenzsér, one of the architects who worked on the design. "The consulting rooms conceptually represent a transition between almost hotel design and the technological world of examination rooms," adds Lenzsér.All furniture can be easily moved if needed. This will create space for smaller professional events directly on the clinic's premises. There is also a dedicated coffee place for patients and staff to use.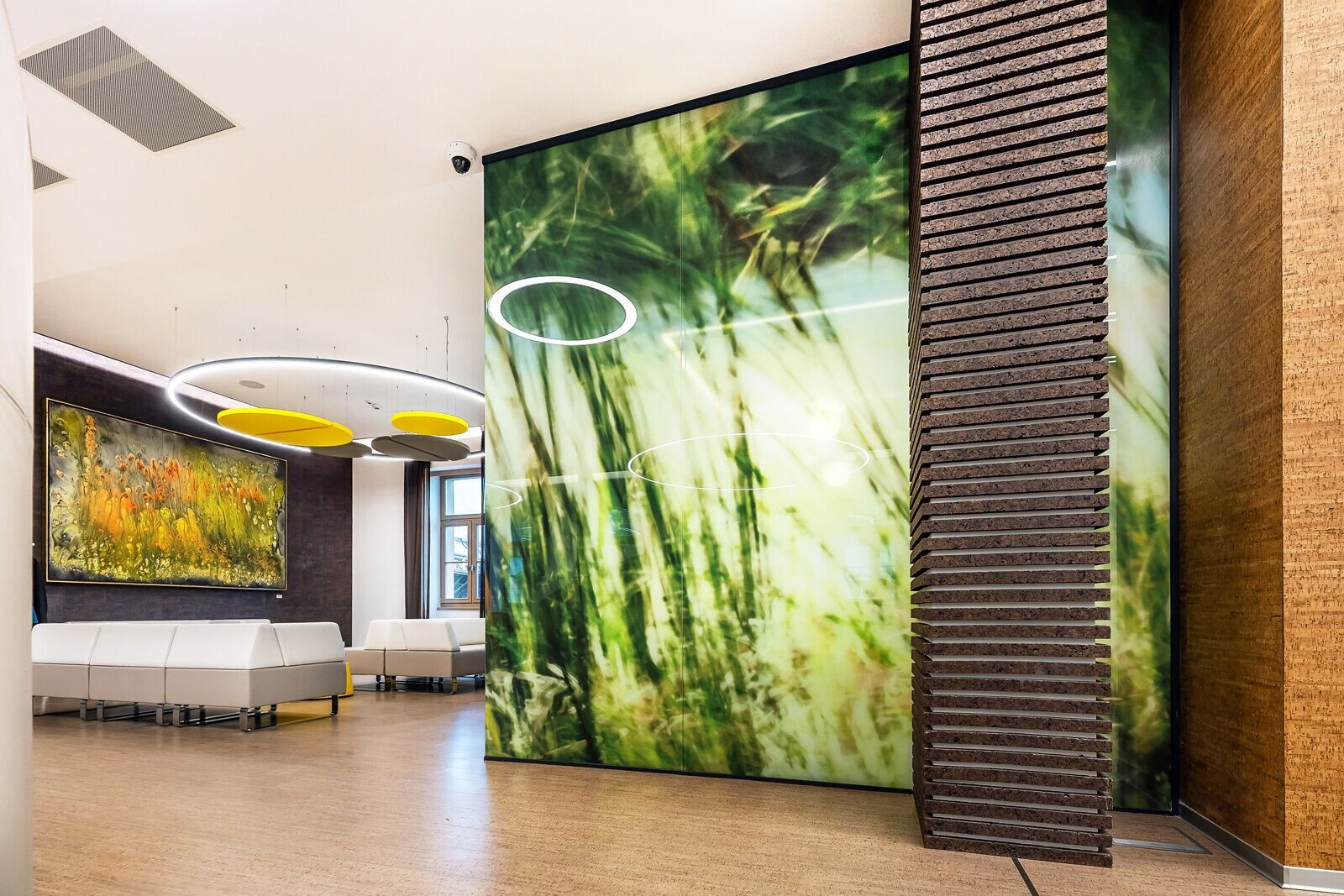 "The interior must meet high demands in accordance with the quality services of a private clinic. This also applies to the materials and surfaces used, the appropriate placement of lighting, color, and overall appearance. The goal was also to create a calming environment that can make the tense moments before the medical examination more pleasant, "said the architectural studio.
The common vision of the architects and the client was to use environmentally friendly materials and focus on biophilic design. One of the most distinctive elements of the interior is the all-over system of glass walls, for which the architects chose frameless partitions MICRA I and MICRA II, ie a combination of single and double glazing. These were graphically completed by the unique LIKO-Glass technology.
The printed graphic foil is between two glasses. The partitions depict motifs of nature, which were captured by the photographer Ágnes Szél. This decoration helps to create a friendly and calm atmosphere in the waiting room. The other partitions are fitted with milky foil to secure more privacy.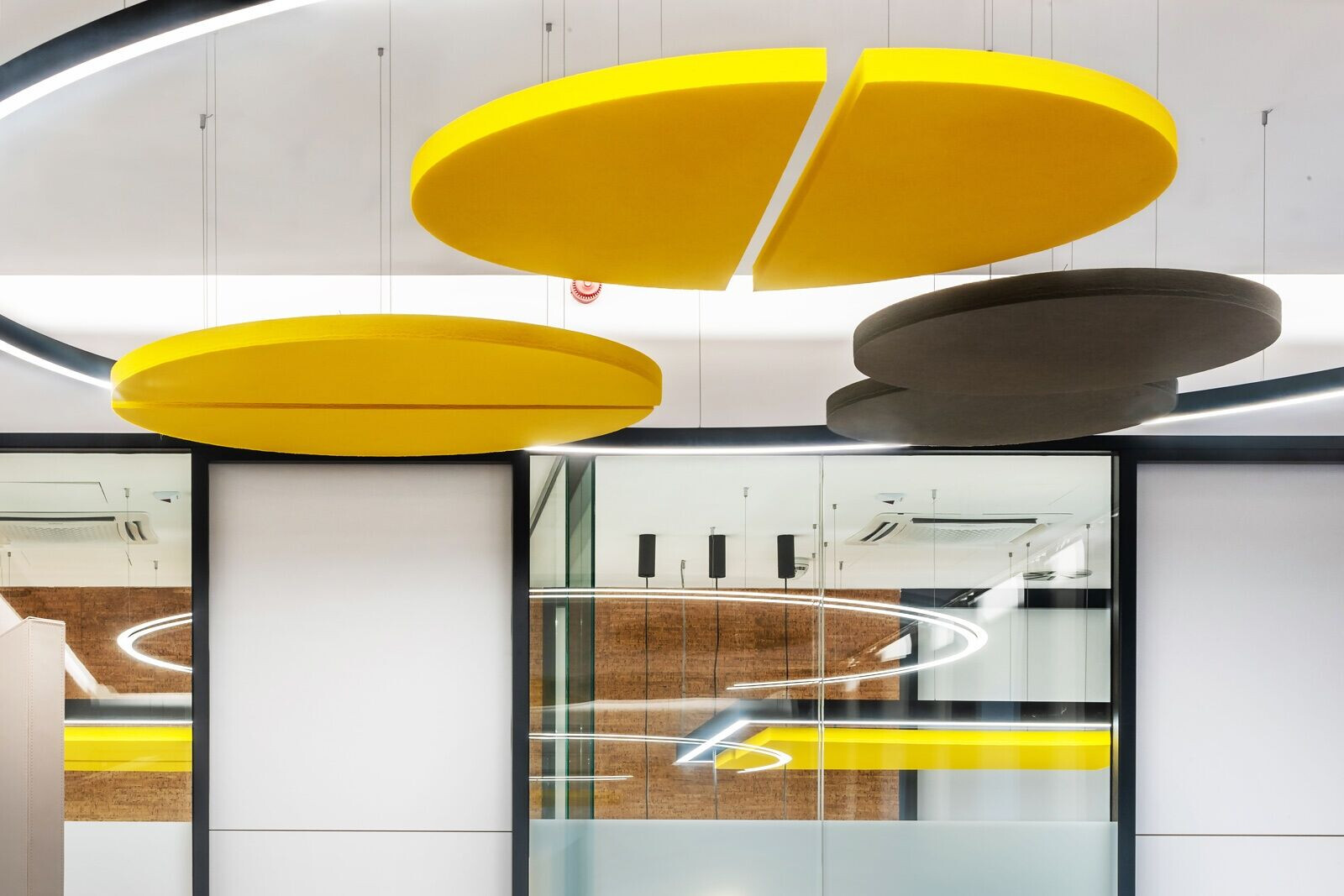 The circular shape of the reception is complemented by suspended lights and acoustic panels. These are made from recycled PET bottles. Suspended in the acoustic ceilings of the waiting room and office rooms, they dampen the spread of spatial noise and improve the conditions for conversation. The color matches the furniture and the shape can also resemble the shape of pills.