Our team designed custom menswear designer Proper Cloth's new 3,500 square-foot showroom at 681 Fifth Avenue, expanding the brand's reach from its downtown home in Soho to Midtown East.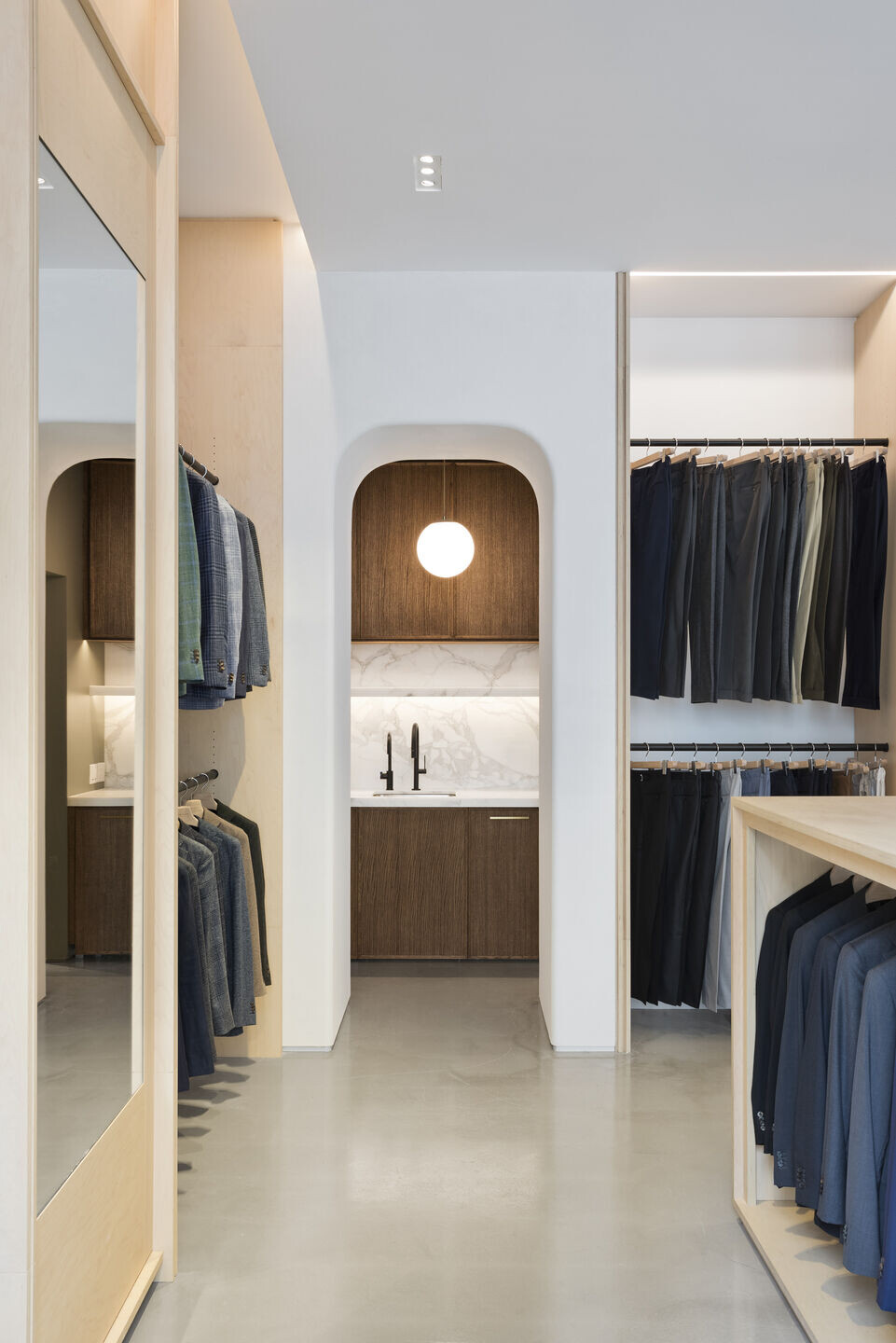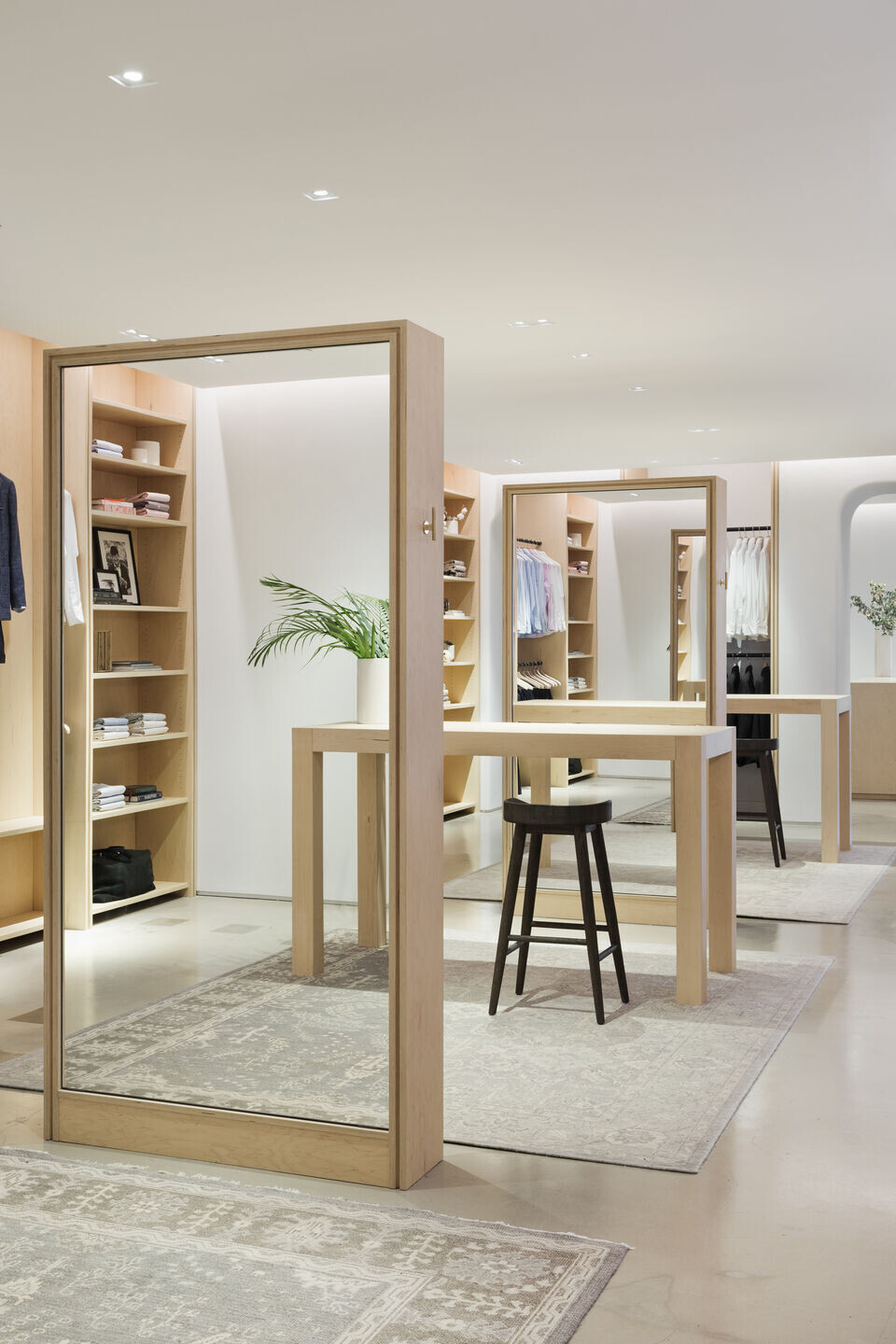 Proper Cloth's downtown headquarters, also designed by our team, convey an industrial chic, which the new midtown showroom also captures but elevates with sophistication and warmth. The new space offers a welcoming vibe that creates a serene oasis away from the hustle and bustle of the city. The architects divided what was originally a long space into separate zones by introducing large arches that help create rooms and definition, lending character and unique architectural features to a clean space. The zones include reception and a lounge, a tailoring and changing area, and a pantry. Products are on display throughout the space in adjustable custom shelving and on hanging bars.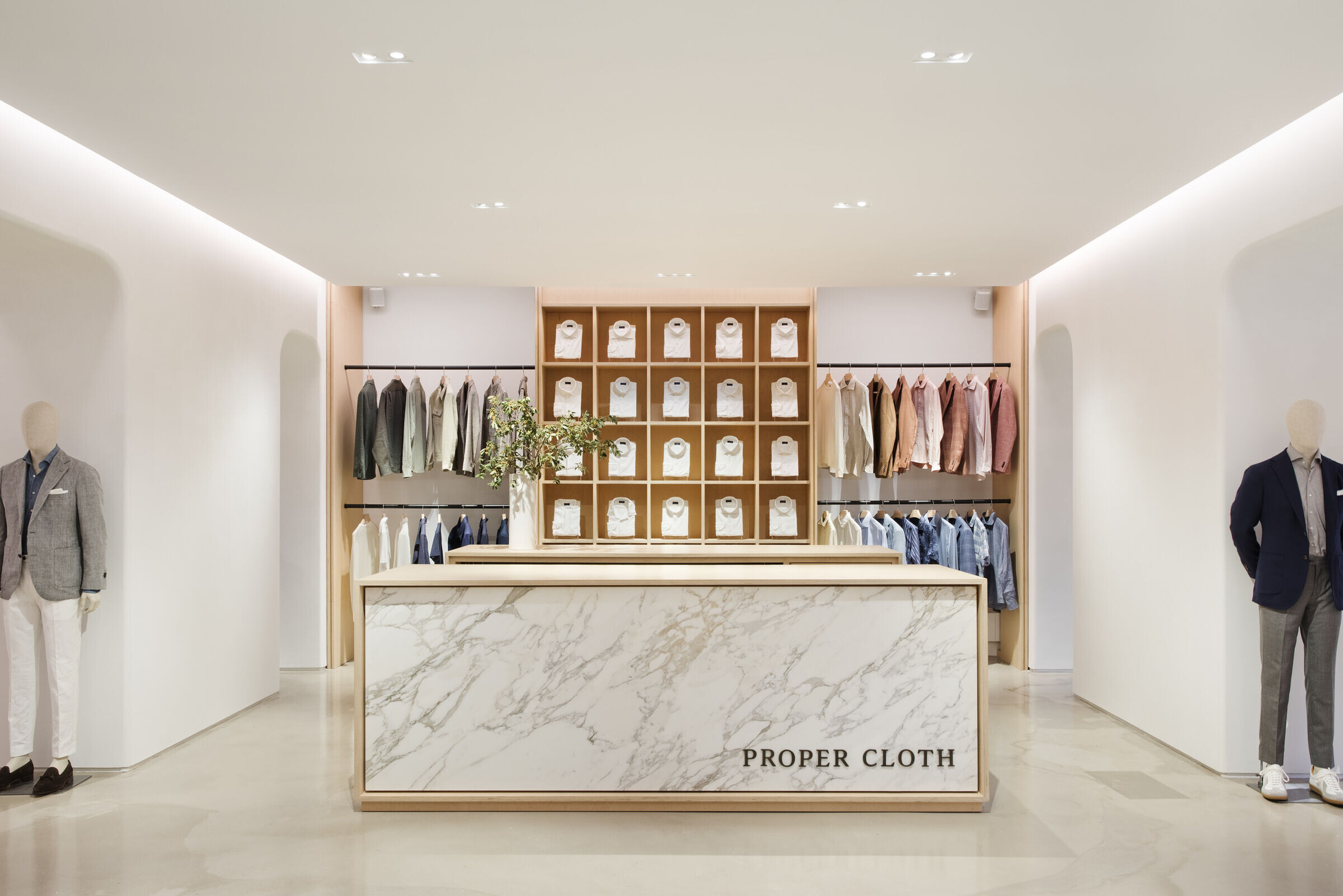 The color palette is neutral with masculine simplicity and an industrial quality.
The floors are off-white polished concrete with Arctic birch plywood used in the shelving and measuring tables for added warmth. The wood was treated with sealant to give it an extra glow. High-end marble fronts lend a note of luxury to the reception desk and worktables. The simple tones showcase the vibrancy of the colors and textures of the products on display.